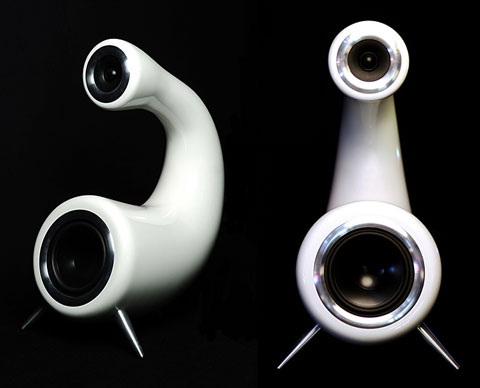 The 'Alpha' Speakers        Created by Symbio Design, the 'Alpha' speakers are interesting creative object for lovers of music and design unusual things. You can use them as standard stereo speakers, or pair them with other Symbio products and use it as a 5.1 home theater setup. [link]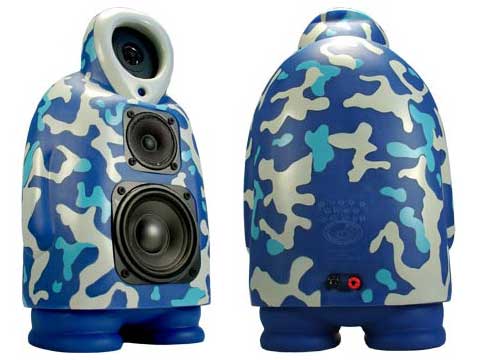 Jason Sui's N3-B Kidrobot Speakers        This lovely creation by Jason Sui, called the N3-B, can handle up to 150 watts, houses three speakers and costs $190.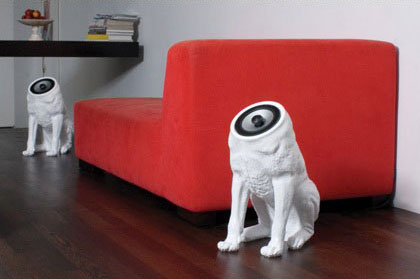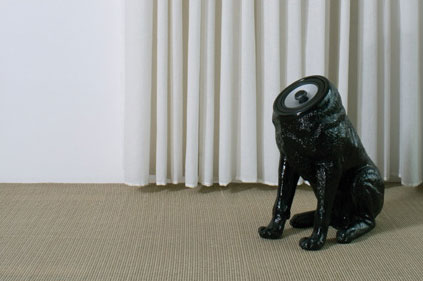 Woofer        Dutch designers Sander Mulder, Dave Keune created these grotesque speakers; the wrong becomes the new right. The speakers are available in either a subwoofer version (1 dog) or a pair of speakers for stereo installations (2 dogs). Woofer available at poaa.nl.  [via]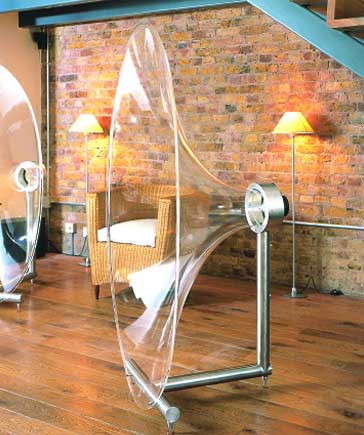 FHOO1 Horn Speaker        The horns are made from toughened cast acrylic, precision moulded, 8mm thick.The support ring and phase plug are precision machined from aluminium alloy, and have a protective anodised finish.  [link]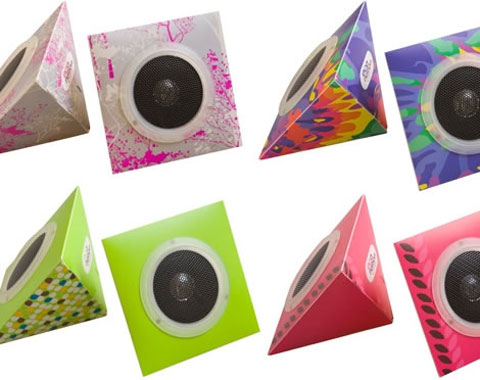 Eco-Speakers        These earth-friendly speakers are made from recycled materials and not only sound great, but help save the environment too. Each speaker folds flat for convenient storage and portability. Universally compatible; no batteries required. The Eco-Speakers ($14.95) are available in a wide range of color options.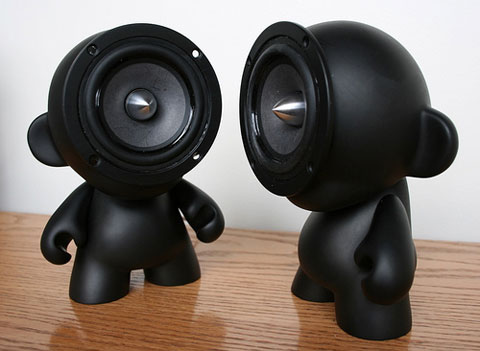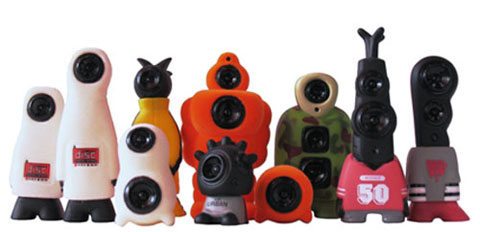 Speaker Dolls        Flickr pool member Fungus Amungus made these chic speakers using Munny figures as enclosures.  [via]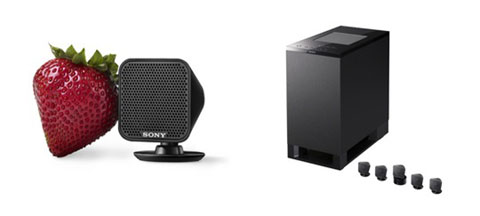 Sony Tiny Speakers        Designed with five incredibly small speakers roughly the size of a golf ball, Sony's new HT-IS100 home theater system delivers a rich surround sound experience that can be easily integrated into a home theater.  [via]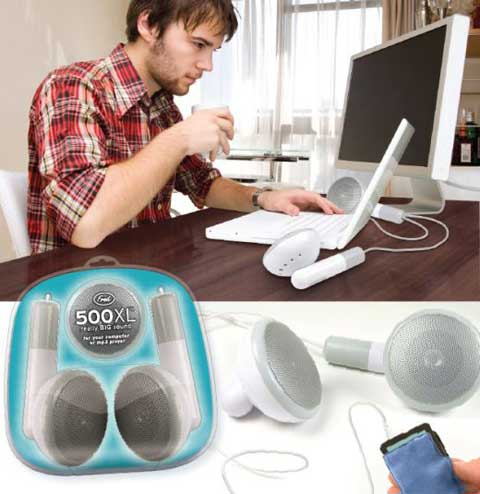 Earbuds for Giants        500XL Speakers, it's 500 times the size of a pair of iPod earbuds. How great will these look on your desktop alongside yourmp3 player or PC? 500XL includes a built-in amp and 3-way power; you can connect it to your PCs USB port with the supplied cord; or plug it into the wall with a generic power supply.  [via]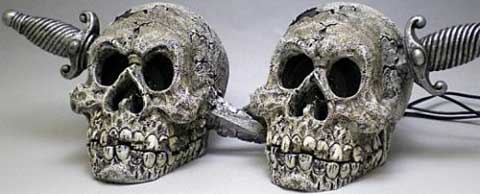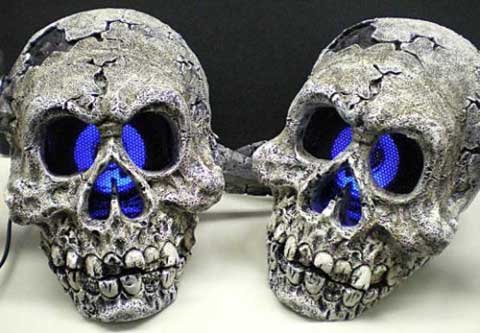 Skull Speakers        These skulls may look old and crusty, but they're actually powered speakers you can hook up to your computer or media player. When powered on, they emit a blue glow from inside. Buy from GeekStuff4U for $76.28.  [via]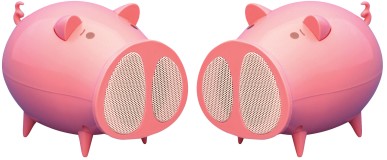 Pink Pig Speakers        Twist the tail to control volume. Sells for 30$.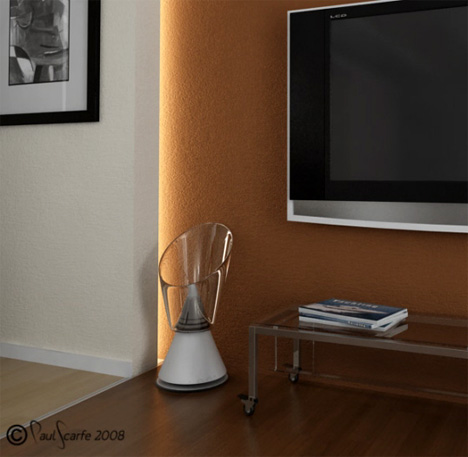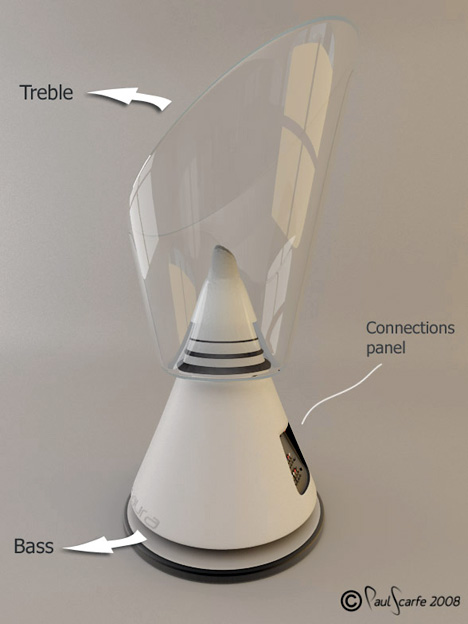 Stylish Glass Speaker – Aura        Designed by Paul Scarfe, this is a stunning concept, and a great combination of different materials to produce an amazing cone shaped speaker.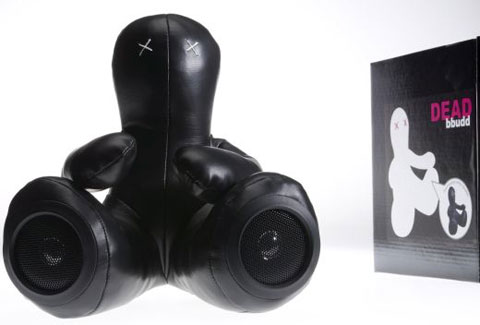 Dead Buddy Speakers        What do you think about this strange speaker system(for $38) that looks like a little dead buddy? As the name Dutch Dead Bbudd suggested, it is quite quirky. The speakers are embedded into his feet, pumping out the tunes as he sits on your desk.  [via]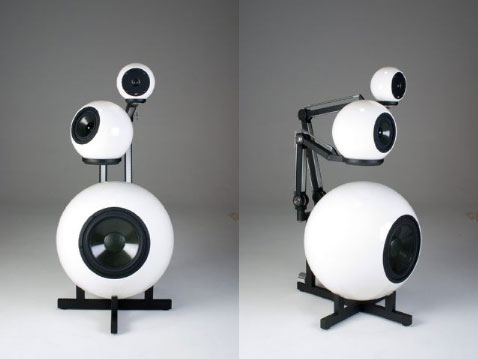 DMT-100 Speakers        Speakers that look like three freaky eyes stacked atop one another.  [via]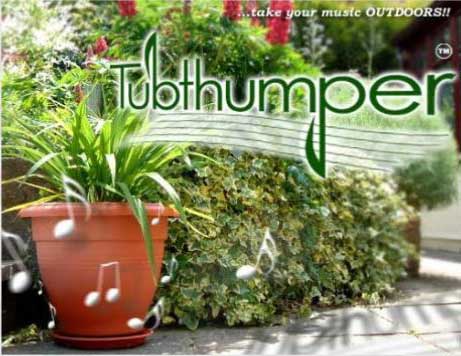 Pot with Built-in Speakers        This faux terracotta pot has been cleverly designed to function as a regular planter, complete with drainage but with the addition of a high quality speaker system, sealed in the base, that delivers remarkable sound quality outdoors. You can buy the handmade polypropylene pots for £100 at the manufacturers website.   [via]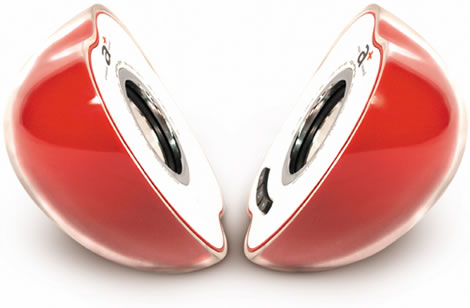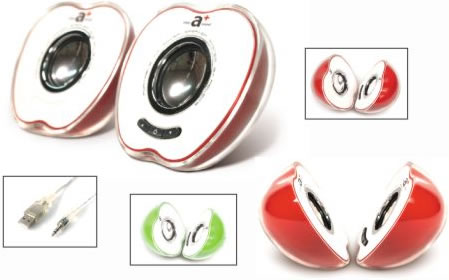 Apple Shaped Speakers        These speakers seemed to be inspired by apple products. Shaped like a juice apple split in half, the A+ Multimedia Speaker is available in red or green and measures 112(W) x 104(H) x 56(D) mm (4.4 x 4.1 x 2.2 inches). Buy from eBay.de for about $36.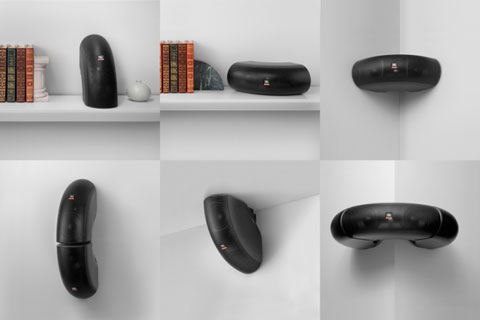 JBL Control NOW Speakers        JBL has launched their new audio systems, the Control NOW indoor/outdoor systems. JBL Control NOW speakers deliver evenly distributed sound with minimal distortion at any volume level in any listening environment. Media rooms, rec rooms, kitchens, decks, pool houses, anywhere you want great sound and need installation flexibility. JBL Control NOW speakers are the high-style, high-performance choice. Available in a black soft-touch finish with black grille.  [via]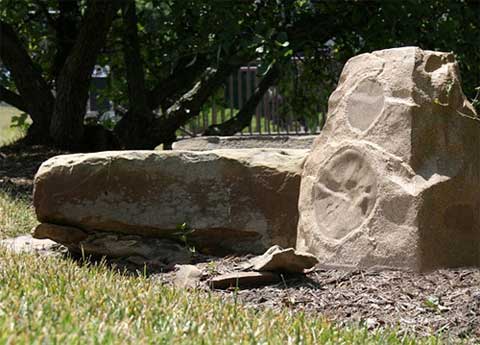 Klipsch Outdoor Speaker Rocks        For those people who want to throw a party this Rock Speaker can create a disco atmosphere  and can give your guests a fresh feeling. Features of the Klipsch Rock Speaker include a 6.5 inch voice coil polymer woofer and dual .75″ dome tweeters that will cover your backyard in big sound and deep bass from a single rock speaker. So if you plan to make a party this summer, you should check out this awesome speaker. It is currently available for approximately $300.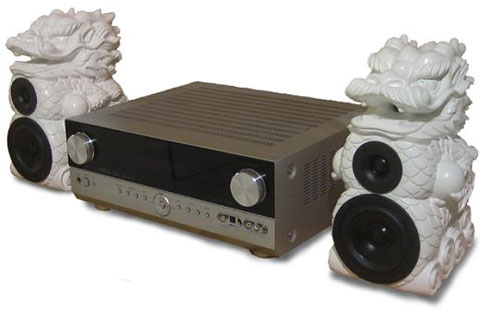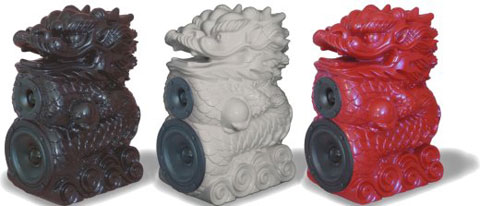 Dragon Speakers        Designed by UK studio Axelsson Design, these dragon speakers look awesome and are sure to make a dramatic statement in your home. The "Dragon Speakers" are front ported (through the dragons mouth no less) and feature Peerless tweeters and Vifa bass/midrange drivers. The speakers are 32cm high and are made to fit in the bookshelf, by the tv, in the kitchen or may be for the small restaurant, bar or caf.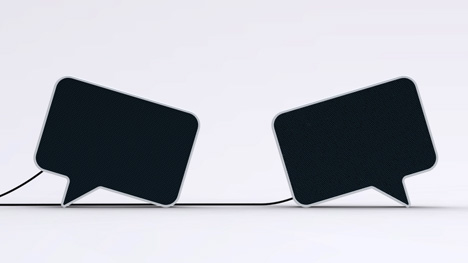 Speak-er Bubble Shape Speakers        Designer Sherwood Forlee has come up with a new concept for a speaker. A speaker is a device that pumps out all those tunes for your parties. It's also someone who expresses in language. How clever to combine the two with this speaker shaped like a speech bubble. Called Speak-er, this speakers actually can't speak, but I really love that "speaks" icon so much.   [via]