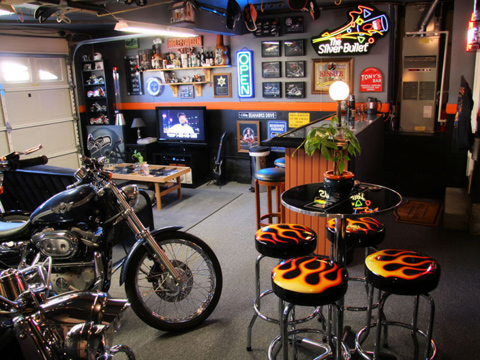 We received this interesting article from one of our dear readers which we would like to share.
Installing a bar in your home is an excellent way of adding another dimension to the way in which you entertain your friends. Whilst it is fairly easy task to add in a standalone bar into your living or dining room, why not take it to the next level and convert your garage into your own personal drinking establishment.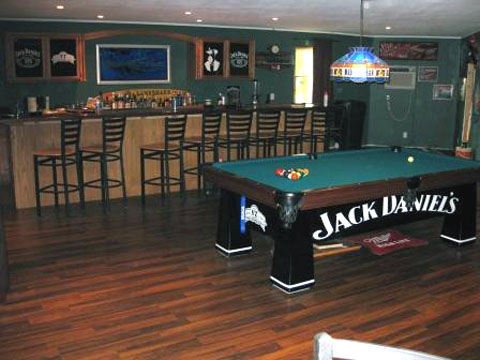 #1. The first step is to ensure that your garage is properly water tight, has an electricity source and to remove all the built up storage and clutter. Once this has been done, the next step is to thoroughly clean the 'bar' space. Wash the walls, mop the floor and remove any cobwebs and mould to give yourself a blank canvas to work with.
Once clean you can begin to concentrate on the styling of your garage-bar. You might want to consider laying some sort of vinyl floor – the traditional chequered black and white lino is a classic bar/diner look that is easy to achieve and maintain – or painting the walls of your garage to add atmosphere to the space.
#2. Next is the bar itself, which you can either make yourself or purchase a ready made bar from one of the many online 'home bar' retailers. Depending on your budget and your technical abilities you may wish to consider building your own bar, which you can do as simply (think bricks, a long sturdy bit of wood and something to cover it with) or as professionally (blueprints for the building of your own bar are available online) as you like.
To accompany the bar you may wish to invest in some bar stools for that authentic feel and perhaps a sofa or armchairs so that your 'patrons' can while away the hours in comfort. Fix up a drinks cabinet behind your bar to display your spirits, purchase a mini fridge for your bottles and if you are feeling especially extravagant you might want to consider investing in a beer tap and kegerator. A kegerator keeps your beer cool and allows you to serve draft beer in your bar straight from the barrel.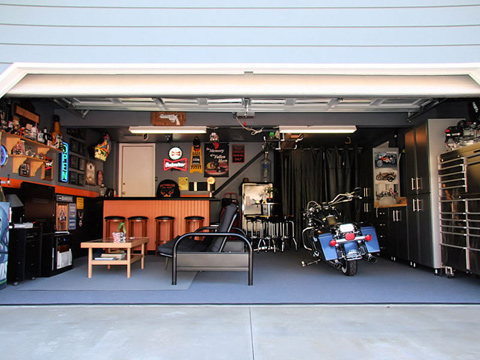 On top of all I have mentioned so far, it is the added extras that will really make your garage bar special. For example, if you are a sports fan then why not turn your garage into a sports bar? With a large screen for watching your sport of choice and sporting memorabilia on the walls, your bar will surely become THE destination for your friends to watch the big game.
Articles From Our Friends: