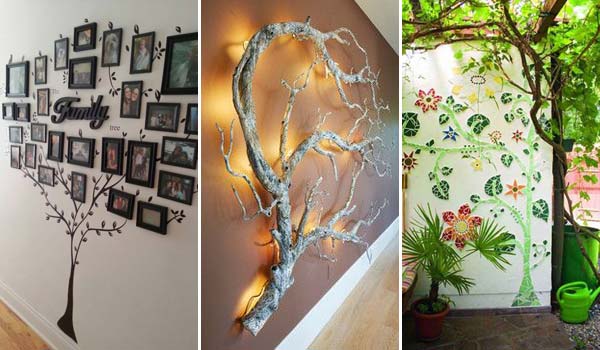 How to make your home decor look elegant and avoid monotony and dullness? How about using trees or tree branches as a basis for wall decor? Decorating a wall with tree decals, paintings, or tree-shaped shelves would be a beautiful and inspiring idea. Just imagine the charming landscape that a tree with branches, leaves, butterflies, or birds on the wall would create! You can draw, paint, or even paste a real tree on your home's wall. Moreover, these beautiful tree art pieces elegantly fill large empty spaces on walls. Here are some examples that you should take a look at; they are all wonderful and will provide you with a tree wall decorating idea.
#1 Can you imagine the possibilities of using a white vinyl sticker in the shape of a tree to store items in your home?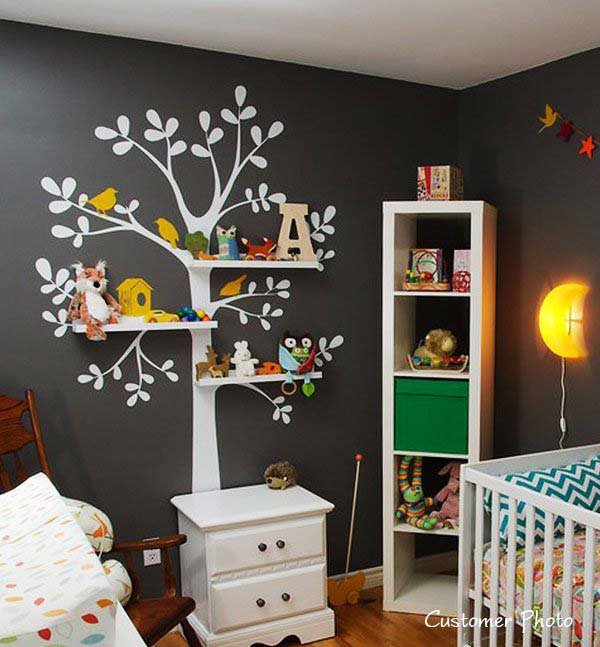 #2 With beautiful sculpting branches, you can easily add a touch of natural elegance to any room: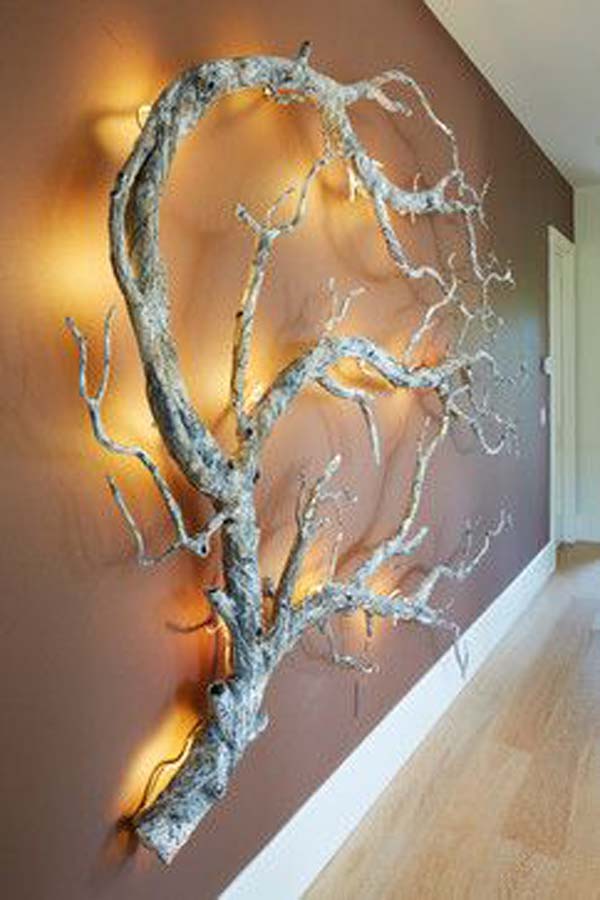 #3 There can never be too much storage in a child's room, so consider enhancing the space with cartoonist trees featuring built-in shelves: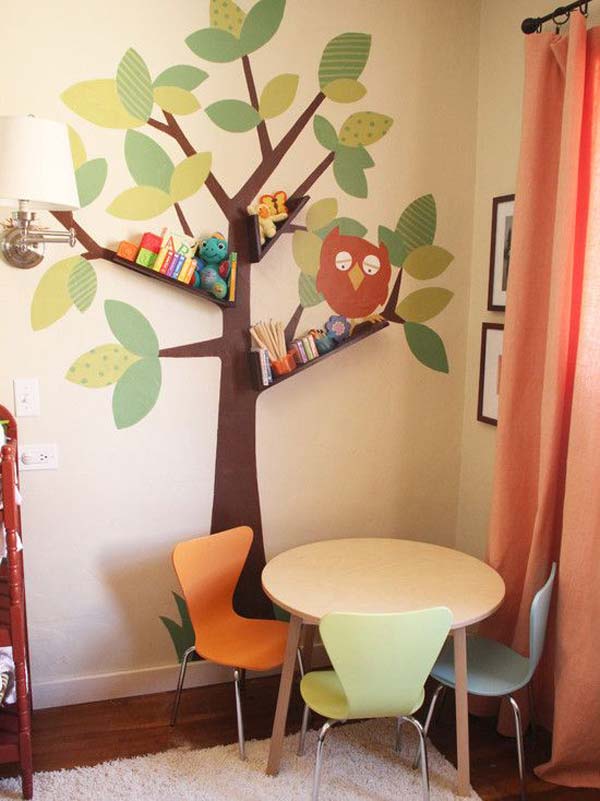 Tutorial: pepperdesignblog.com
#4 In Japan, trees have long been a symbol of harmony and tranquility, making Japanese-inspired trees a great addition to any bathroom: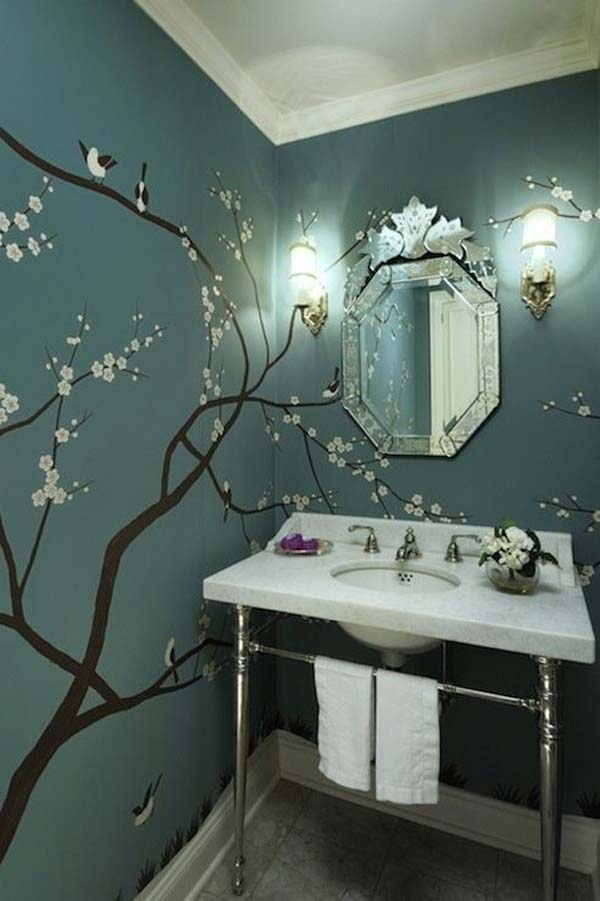 #5 Is there anything more personal than a family tree? Create your own using vinyl stickers and picture frames: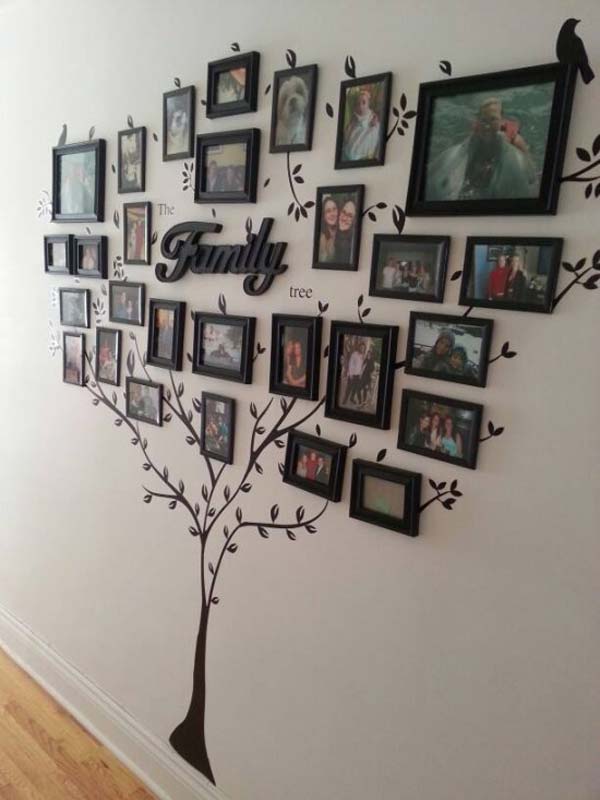 #6 Why settle for ordinary decor when you can transport your children to a world of imagination with a fairy tale background featuring a tree motif?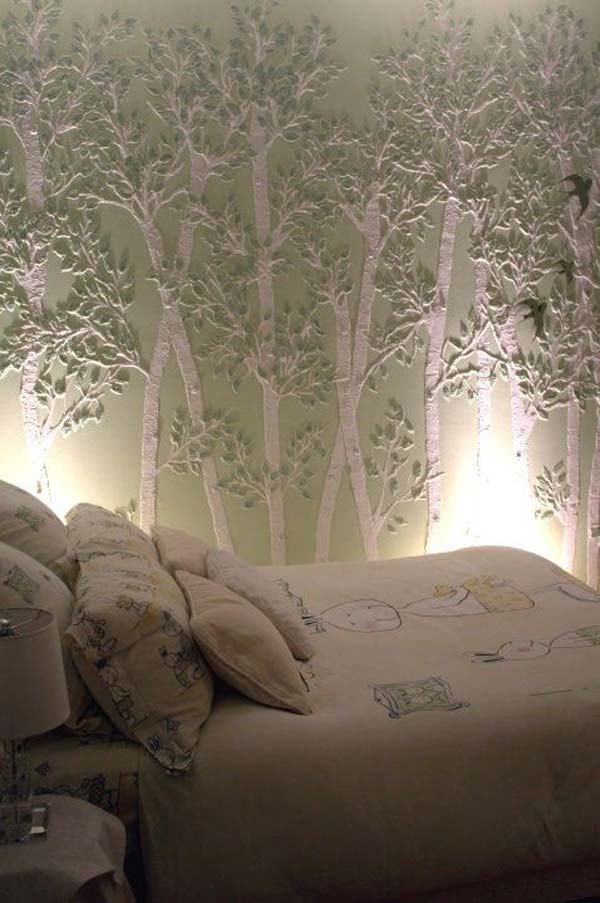 Source: mobilehomeliving.org
#7 If you're looking for a unique way to incorporate salvaged wood into your home, try creating a tree-shaped shelf that doubles as a work of art.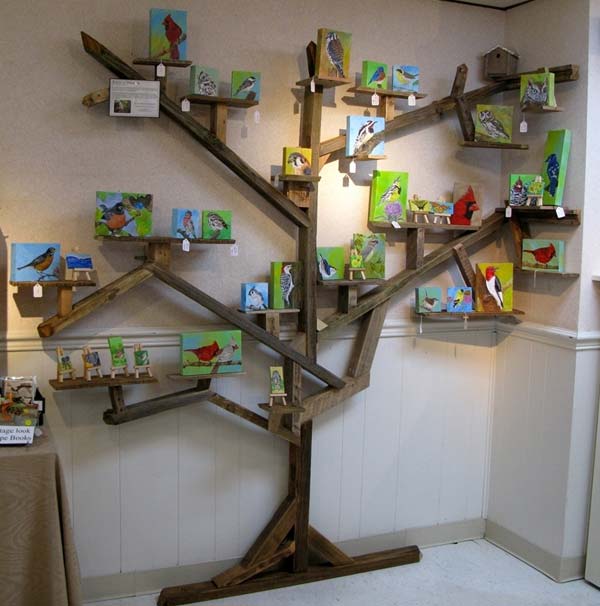 Source: greenblue.org
#8 Why not add a touch of adventure to your child's play area with a graphical tree-shaped ladder leading to the attic?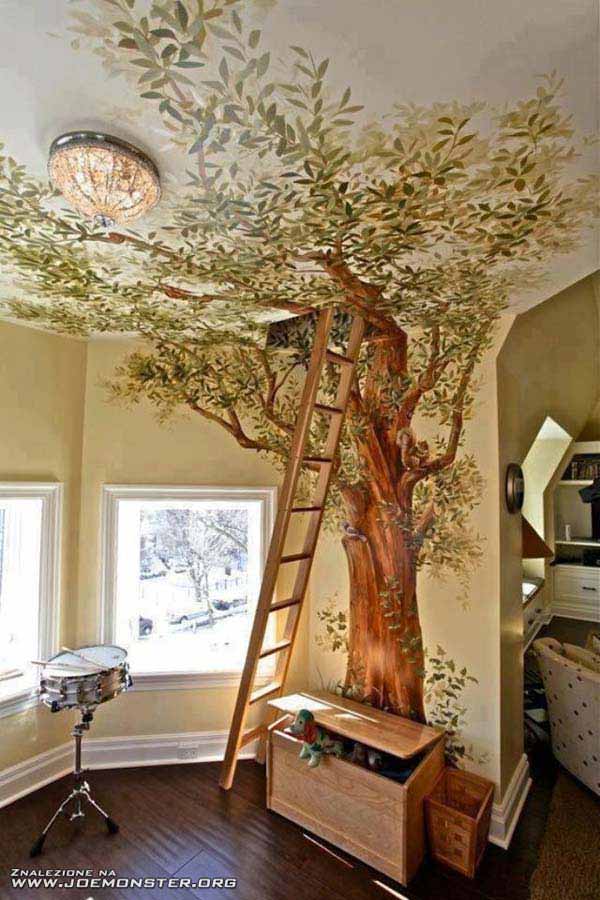 Source: joemonster.org
#9 There's something about the delicate and beautiful white vinyl tree set against a stunning teal background that exudes a sense of peace and tranquility: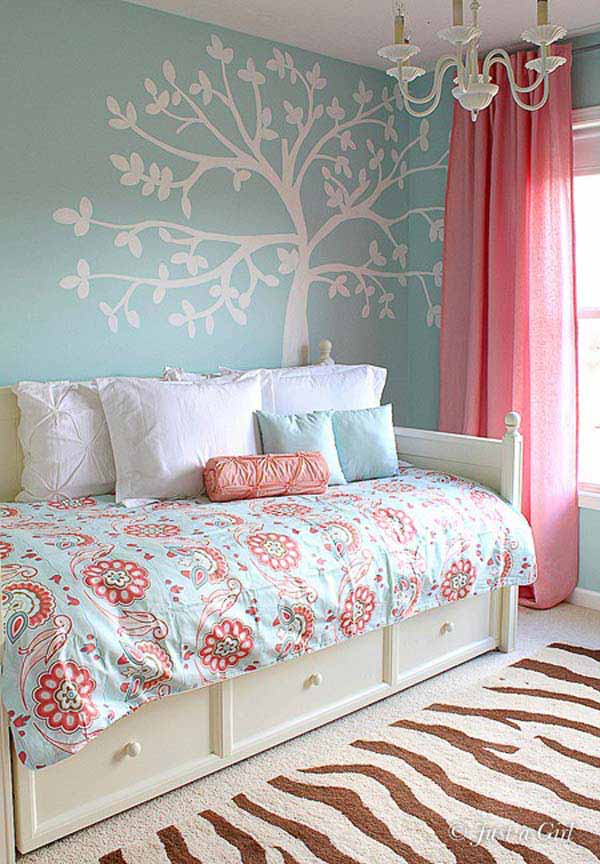 Source: justagirlblog.com
#10 When it comes to interior design, a sculptural wood piece can bring a sense of warmth and texture that cannot be replicated by any other material: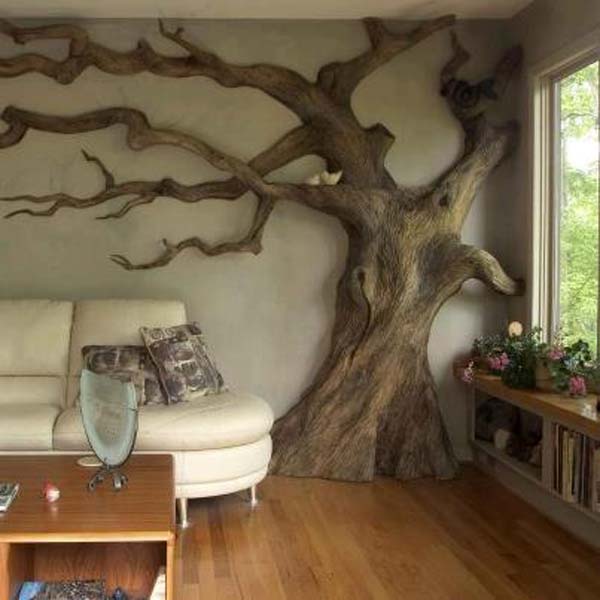 #11 How creative it would be to use an iron metallic pot holder to display greenery in your home?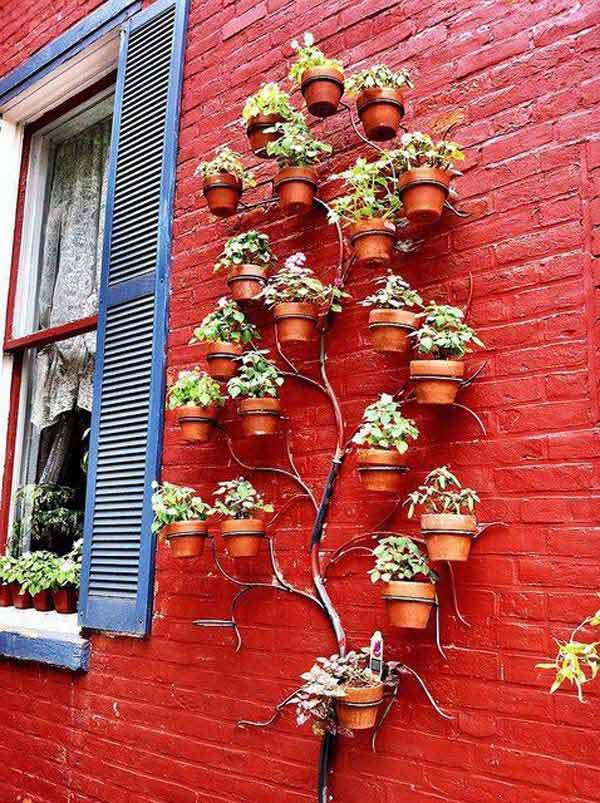 Source: yohyoh.com
#12 Birch branches can be used as wall dividers to create a forest-like atmosphere in your living space, making it a unique and natural touch: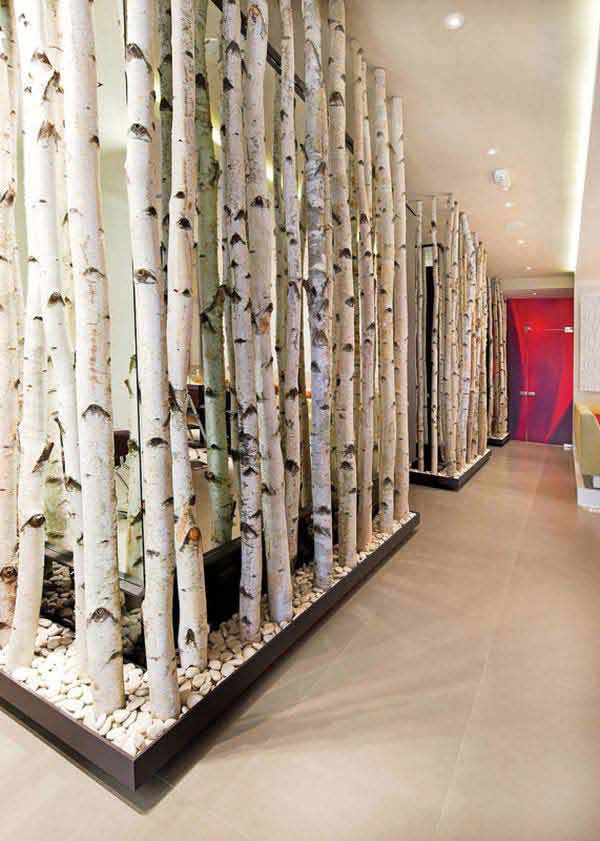 Source: homedit.com
#13 Creating a context for happy and joyful dreams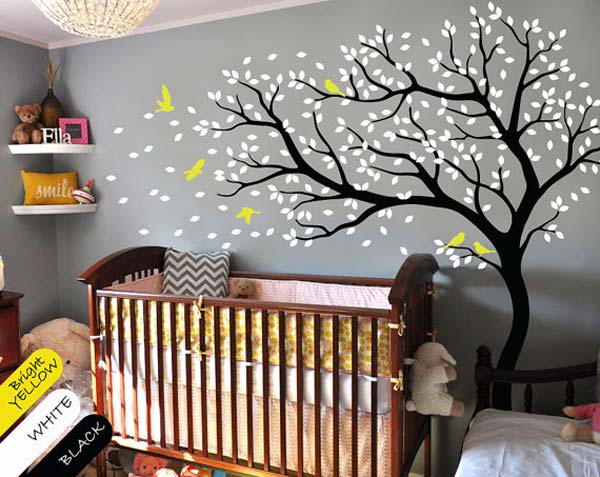 #14 The salvaged wood tree design has blossomed into a stunning piece of art thanks to the creativity of its designer.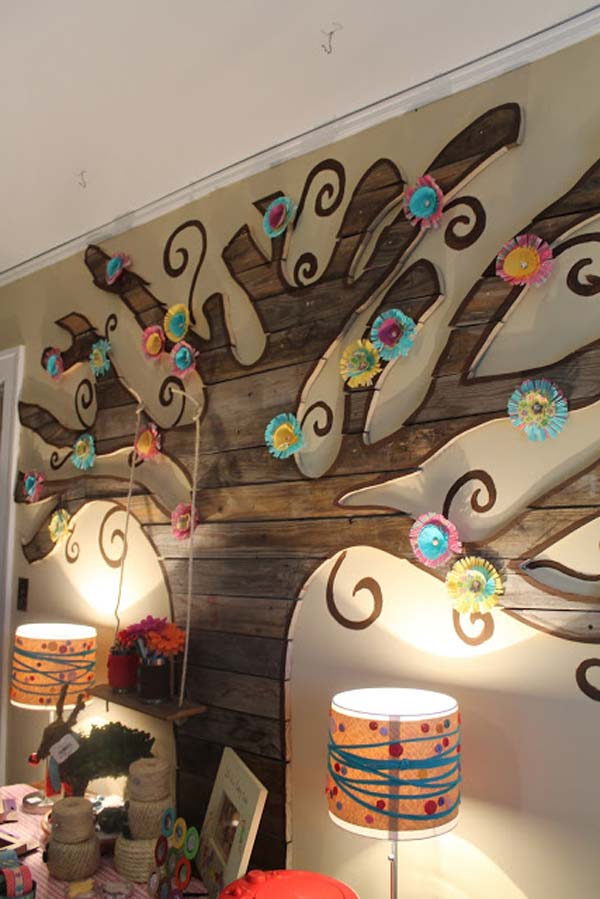 Source: hammersandhighheels.blogspot.com
#15 Using natural branches and painting a tree by hand can create a personalized and unique way to display and organize your belongings.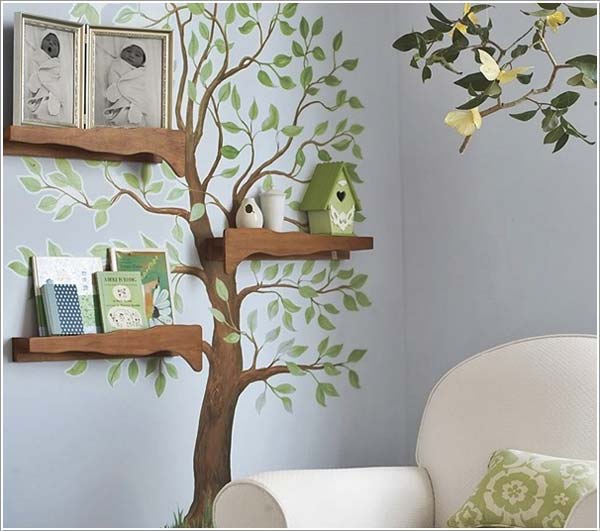 Source: homedecomag.ro
#16 Adding colorful buttons to a tree can create a playful and vibrant atmosphere in your home.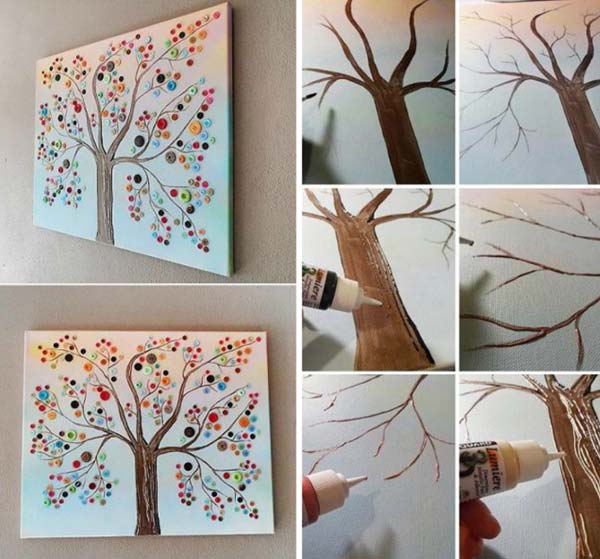 Tutorial: craftsbyamanda.com
#17 A creative tree-shaped bookshelf can add a touch of whimsy and charm to your home decor.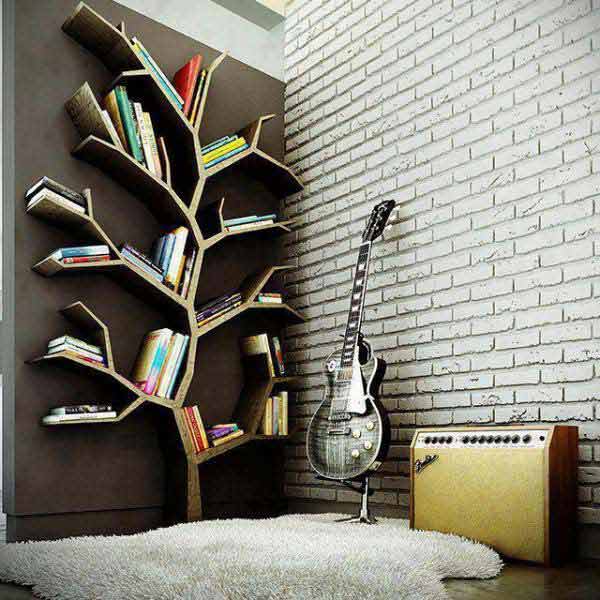 #18 Recycling paper creatively into tree wall decor is a sustainable and artistic way to decorate your living space.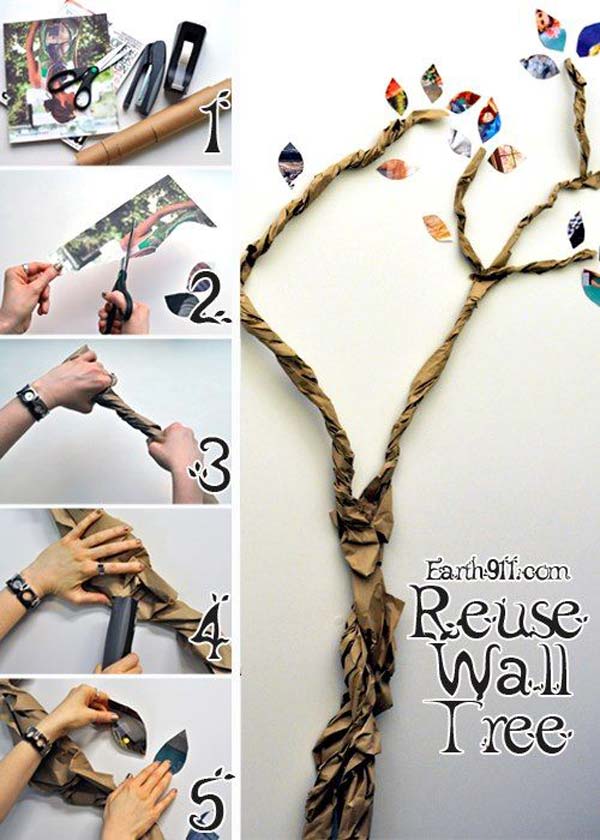 #19 By slicing and arranging branches and twigs, you can create fantastic and intricate tree-inspired decor that adds a natural touch to any room.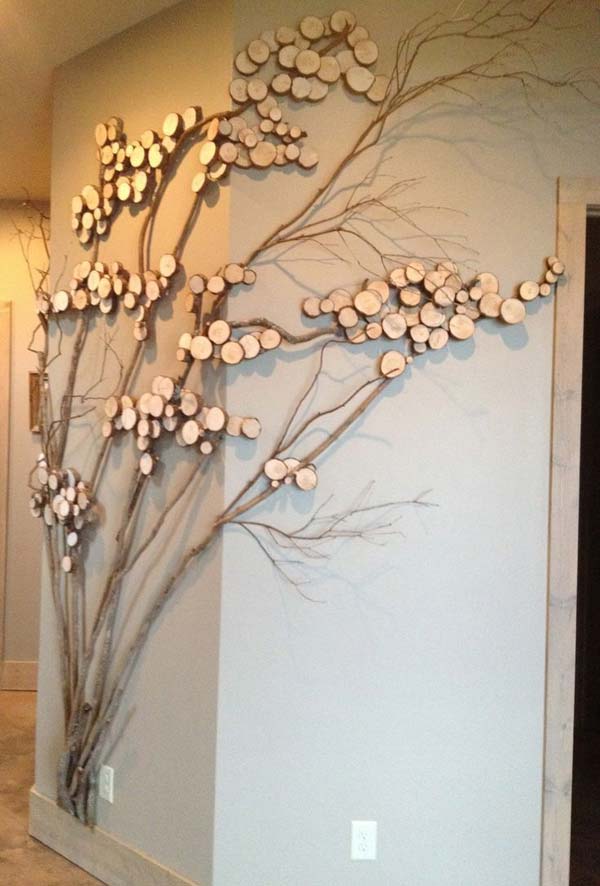 #20 A sculptural branch can be used to decorate a gray wall and add depth and texture to your space, bringing it to life.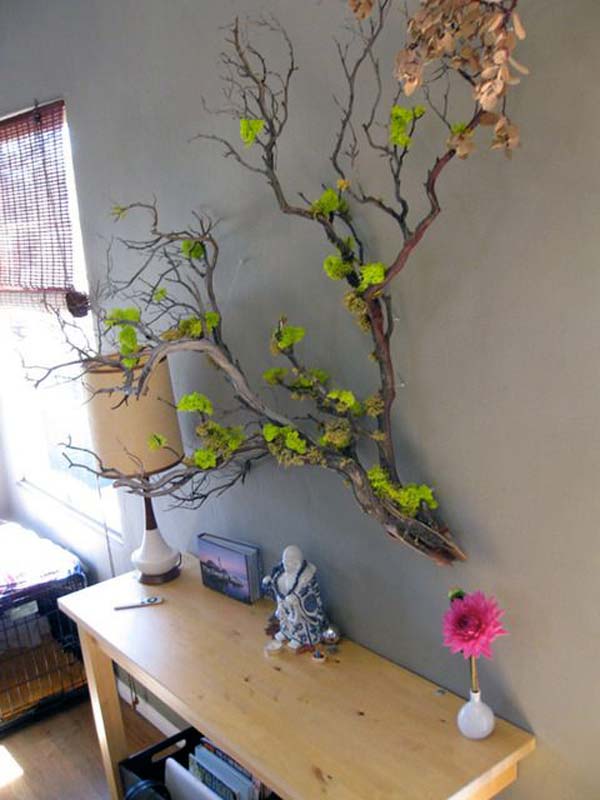 Source: apartmenttherapy.com
#21 Would a jungle theme in a play room be a great way to encourage creativity?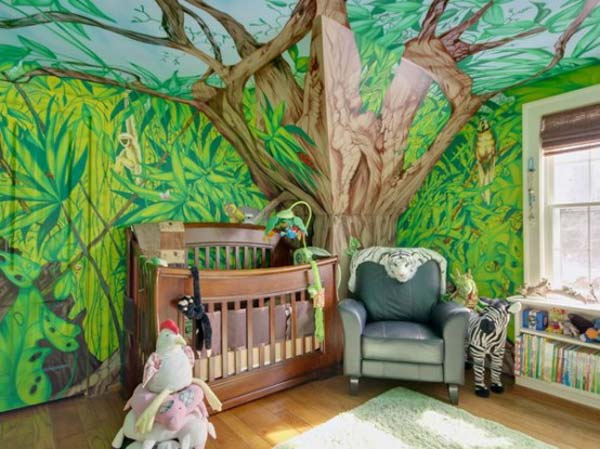 #22 Imagine a neat hammock suspended by the branches of a beautifully painted tree – a perfect addition to any outdoor-inspired room.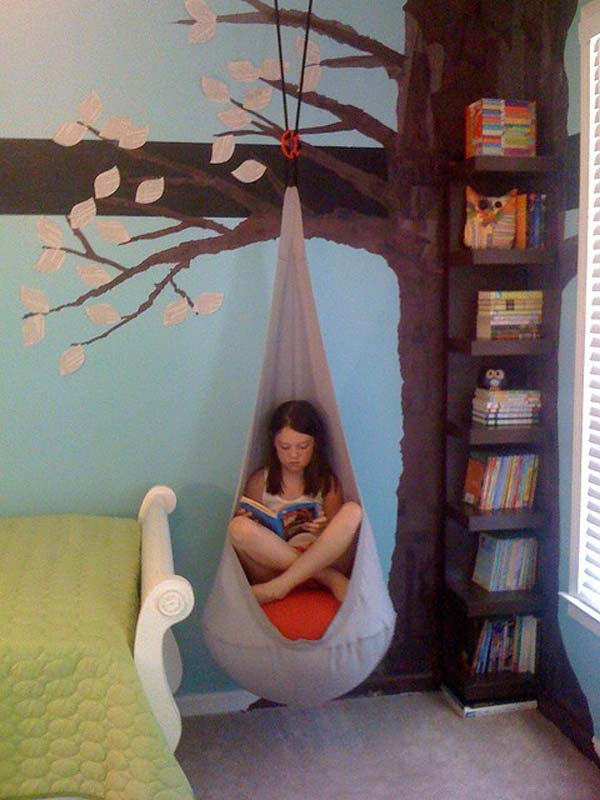 #23 Enhance your interior decor with birch tree paintings that bring a sense of natural beauty to your space.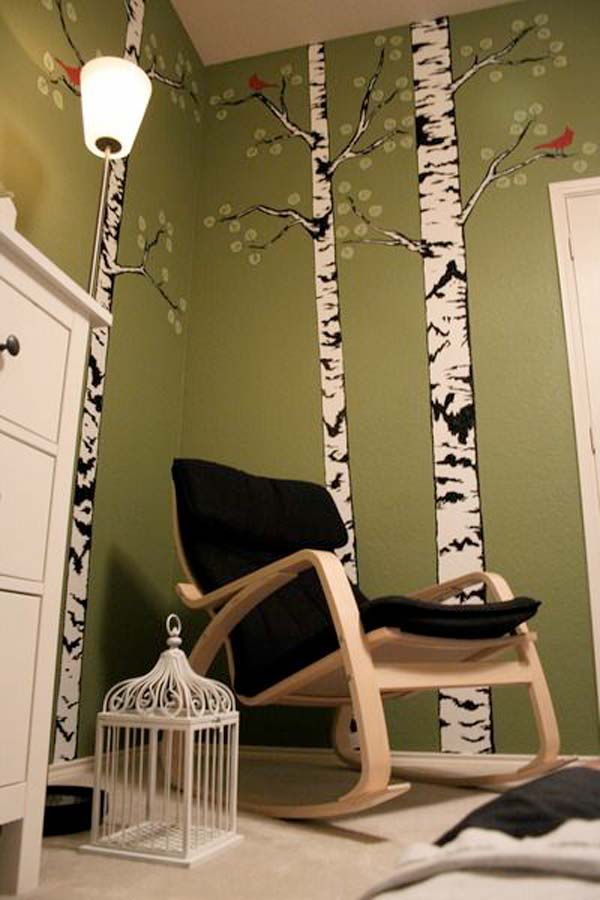 Source: projectnursery.com
#24 Transform your children's room into a winter wonderland with scenery that evokes a cozy and enchanting atmosphere.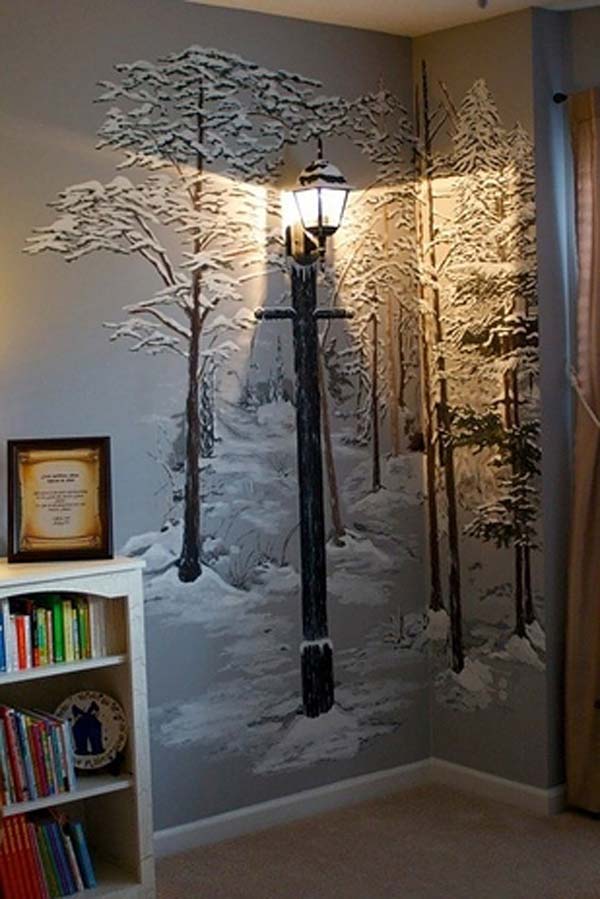 #25 Add a touch of natural beauty to your walls with mosaic wall art that depicts stunning trees and flowers.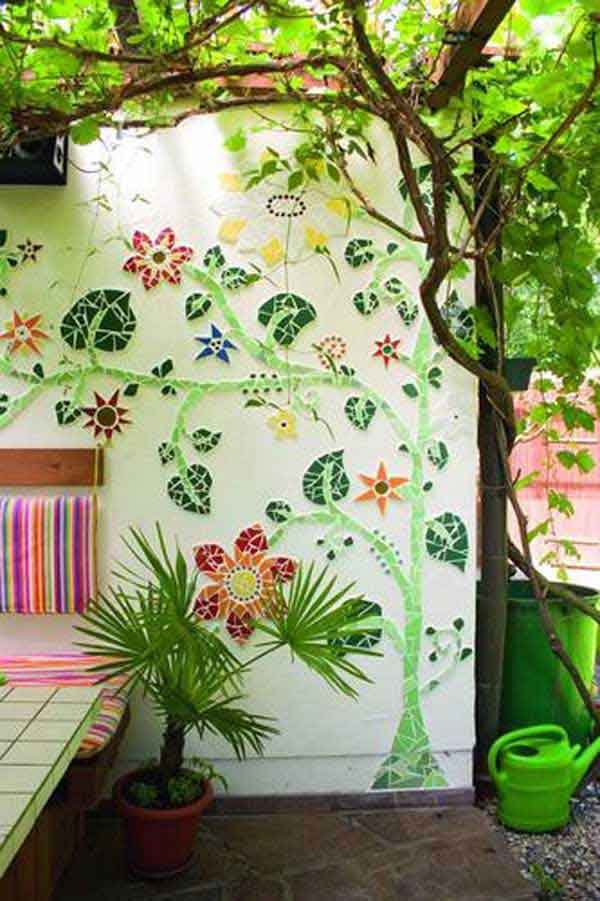 #26 A stone fence can be a stunning and unique way to illustrate a stylized tree in your yard or garden.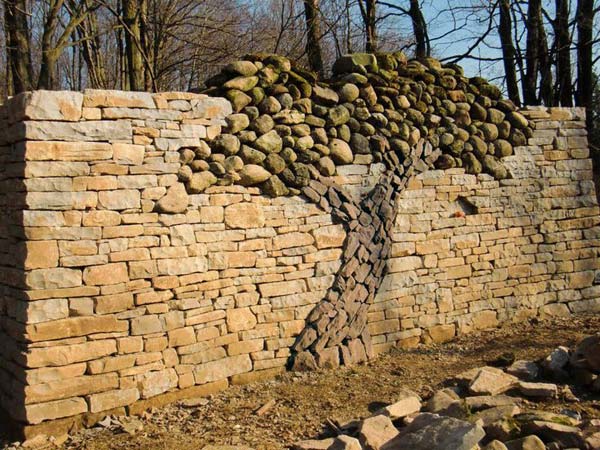 Source: thinking-stoneman.blogspot.com
#27 Get creative with a green tree bookshelf that adds a touch of nature and whimsy to any room in your home.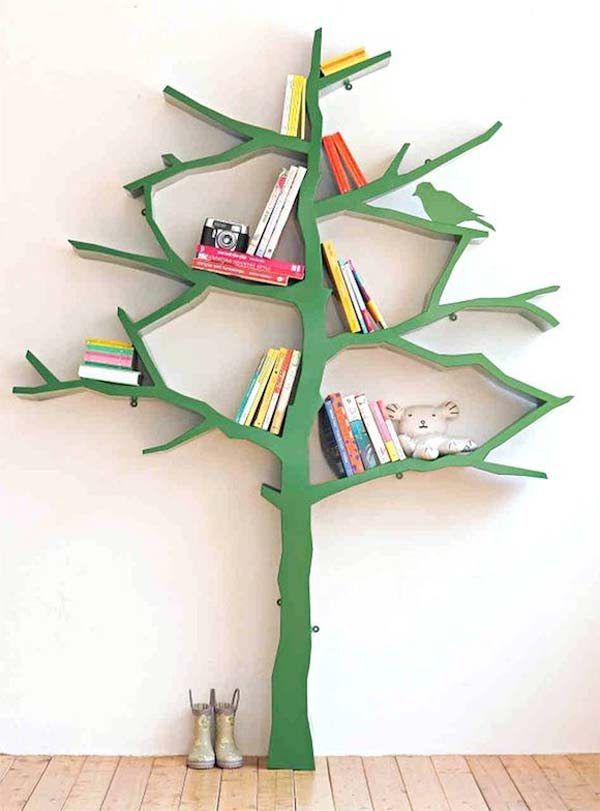 Source: handmadecharlotte.com
#28 Transport yourself to a peaceful forest with a simply beautiful nursery featuring a tree illustration that inspires imagination.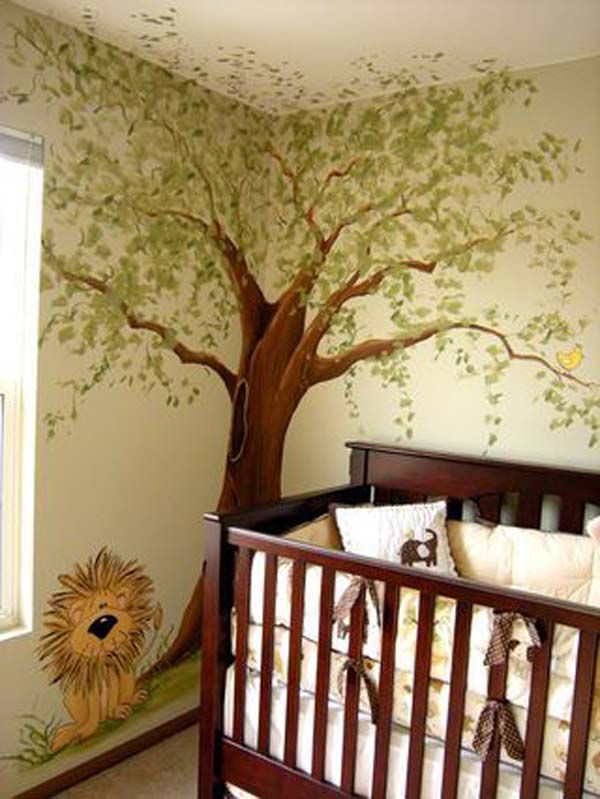 Source: artideas.typepad.com
#29 Keep your imagination lightened and brightened with tree-shaped string lights that add a touch of whimsy to any room.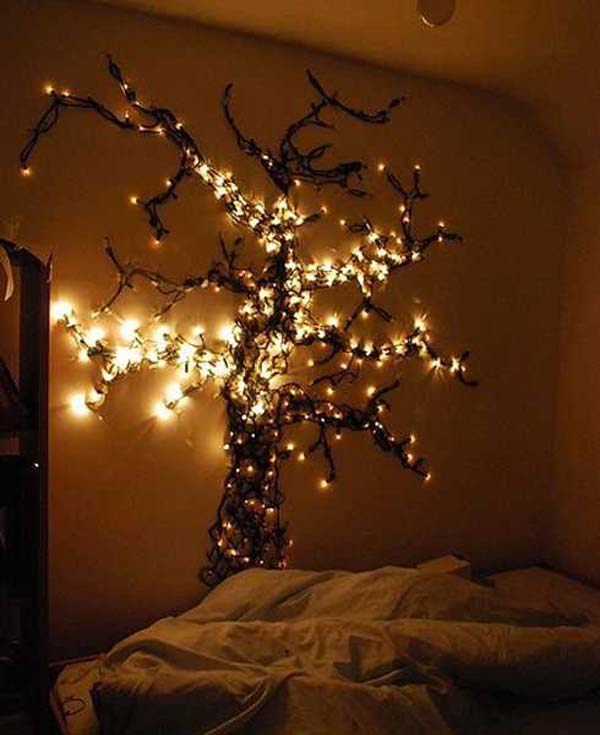 #30 Enjoy the fall season with simple colored paper decorations that you and your kids can create together, bringing the beauty of the outdoors inside.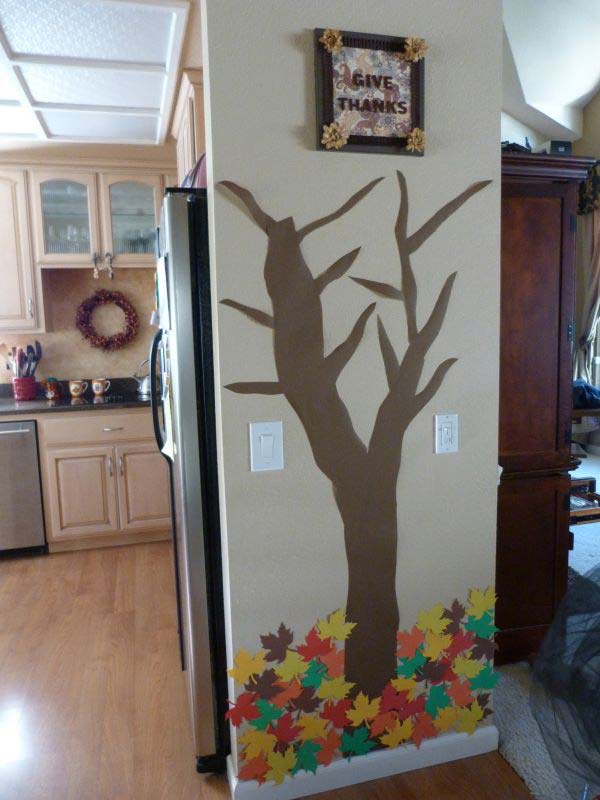 Tutorial: bargainbound.blogspot.ro