21 Brilliant DIY Ways of Reusing Old Bike Wheels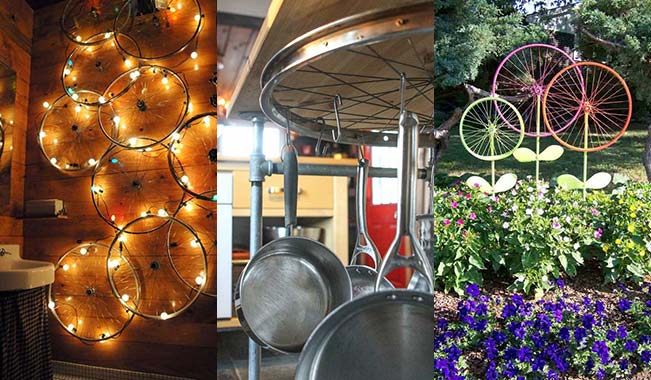 Can old bike wheels be given new life? The answer is yes. Old items are not useless at all. They can be reused for many purposes. What's more, reusing old items has many benefits. In addition to reducing environmental problems caused by accumulating old items, it can help you save a lot of money by replacing items you would otherwise buy from stores. For example, if you have some old bike wheels, you can make a bike rim trellis for garden plants. For more amazing ideas, such as a chandelier, fence, pan rack, wheel table, or even a picture frame, please keep reading to discover the wonderful world of creative possibilities brought by old bike wheels.
Christmas Cheer with Bike Wheel Wreath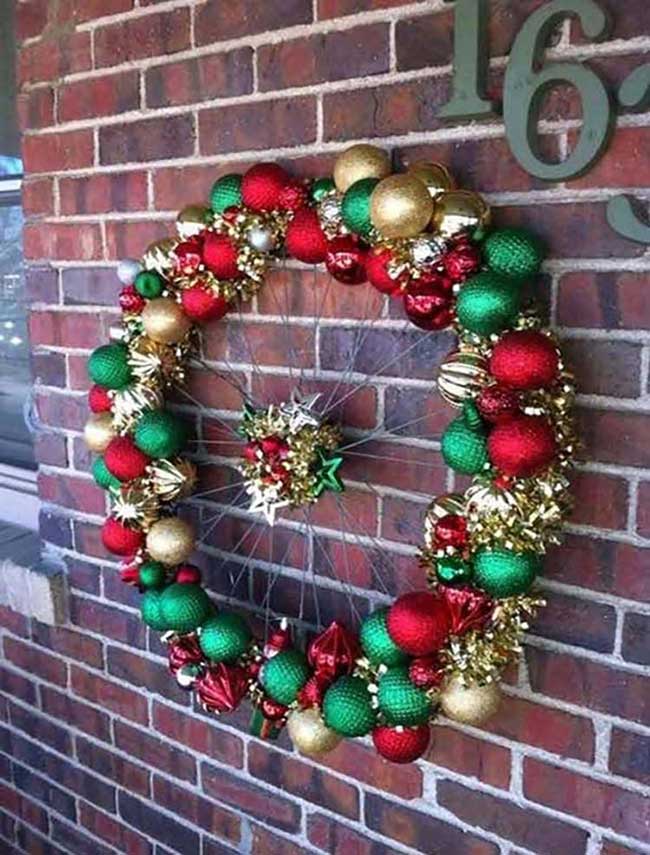 Transform a bike wheel into a festive wreath. Spread holiday joy by repurposing old rims for this DIY wreath project.
Revamped Chalkboard Calendar from Bike Wheel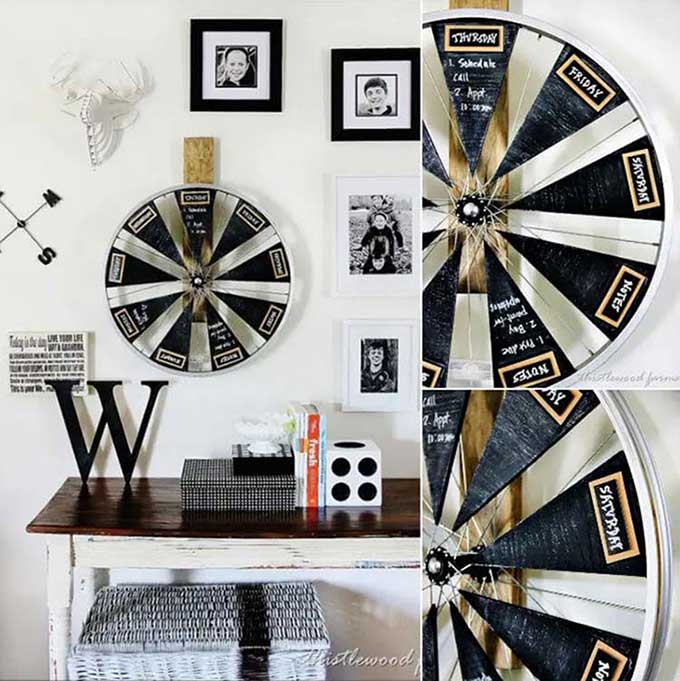 Repurpose a bike wheel as a spinning chalkboard calendar. Attach it to a wooden pallet for easy customization. Keep track of tasks using labeled stickers instead of chalk.  Tutorial: thistlewoodfarms.com
Stylish Wall Mirror from Bicycle Wheel
Craft a chic wall mirror using a bicycle wheel. Elevate home decor with this simple and creative upcycling idea.
1. Placed in a garden, this bike rim constructed igloo structure not only serves as a trellis for plants but also provides a unique gathering spot for friends: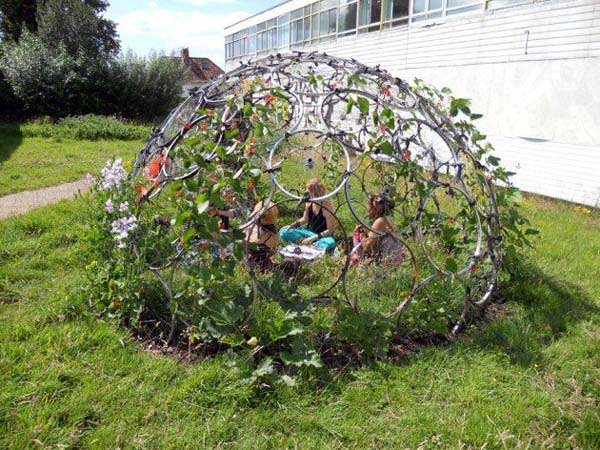 2. Bike rims have been transformed into a neat and stylish wall art installation by incorporating light bulbs.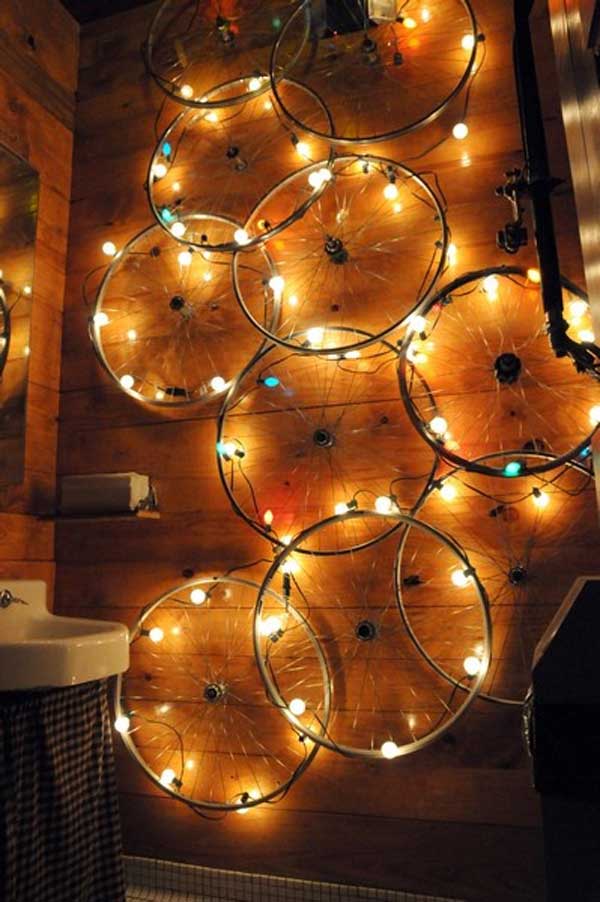 3. Through the repurposing of vintage bike rims, a series of creative and unique table designs have been crafted with character and charm.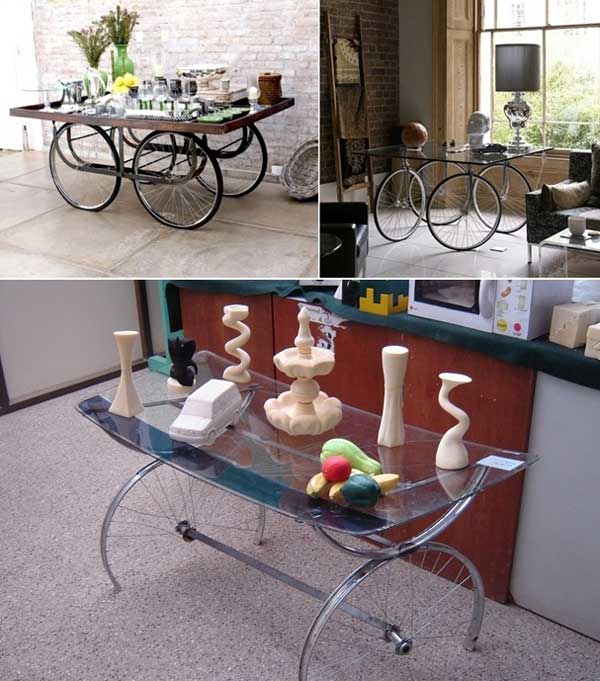 4. Wondering what to do with a regular pole in your garden? Consider utilizing bike rims to create an innovative climbing structure for your plants.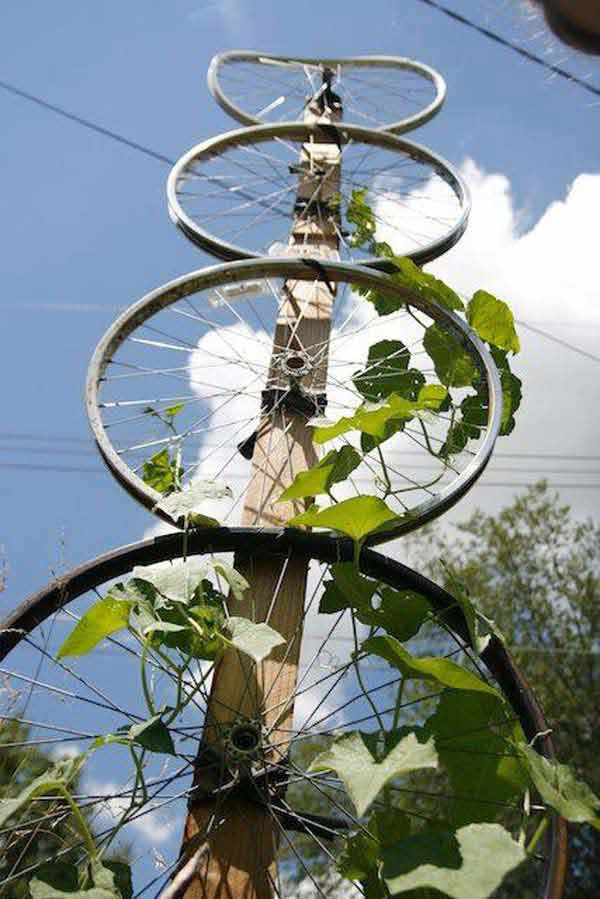 5. Looking to add some vintage flair to your kitchen? A simple and practical pot rack made from repurposed bike rims could be the solution.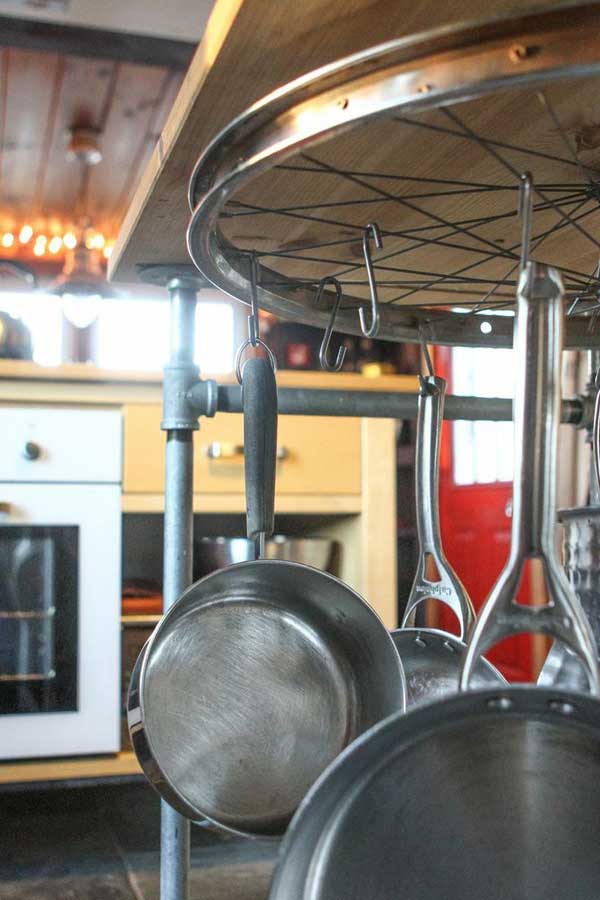 6. Inject some playful and colorful elements into your garden with a small windmill crafted from repurposed bike rims.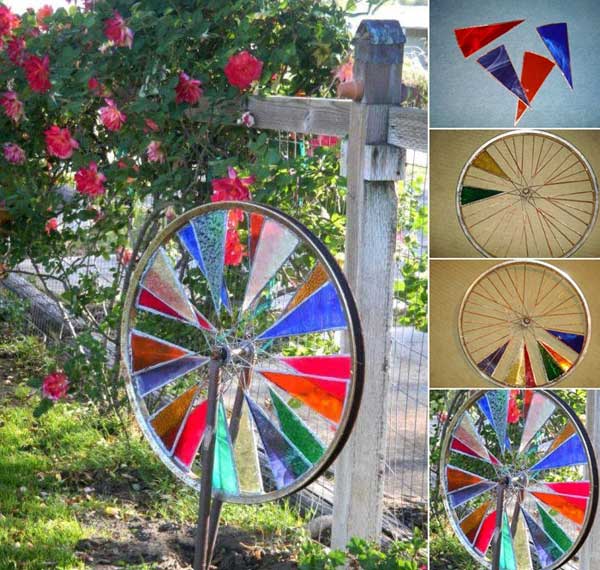 7. Add a touch of nostalgia to your home by displaying your black and white photos in a vintage frame fashioned from repurposed bike rims.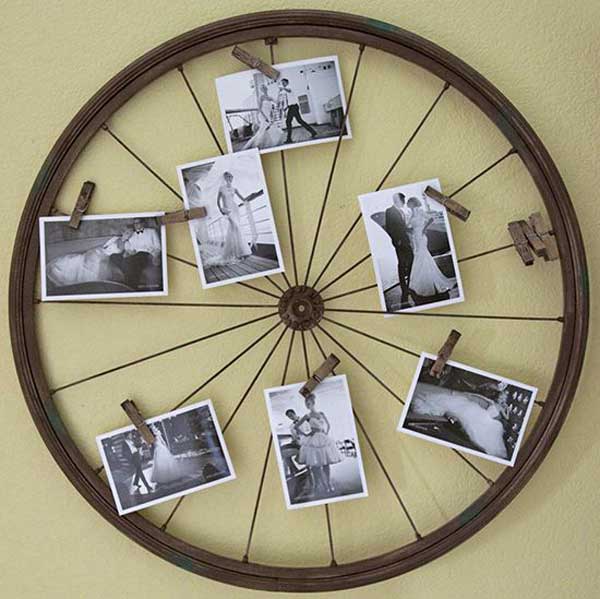 8. Create a special and meaningful display of memories by mounting four repurposed bike rims onto wooden boards as a decorative piece.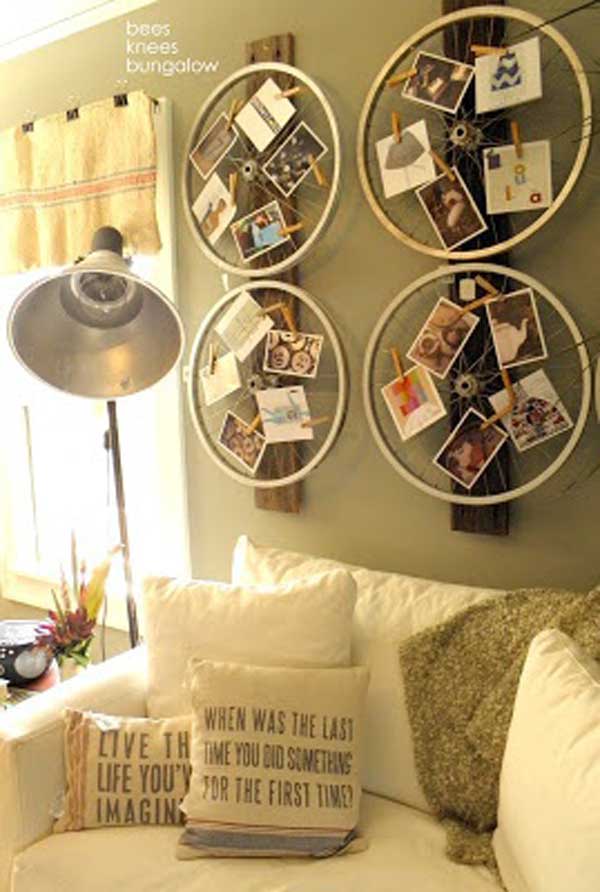 9. DIY bike rim trellis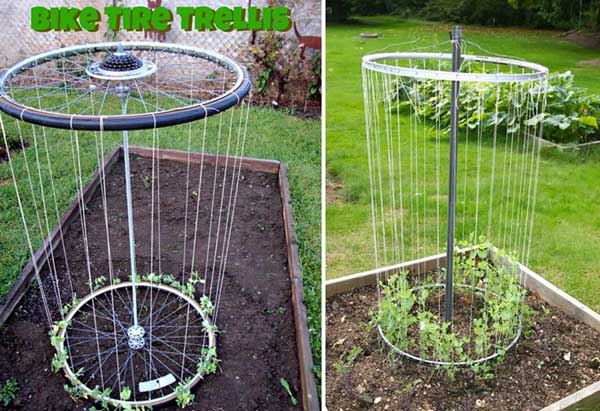 10. Illuminate your living space with a stunning DIY chandelier made from repurposed bike rims.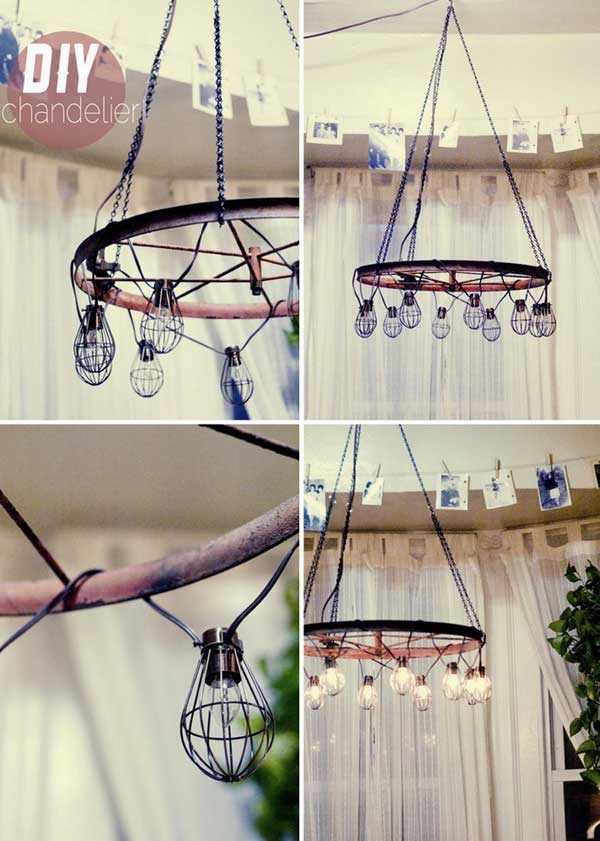 11. This DIY project cleverly combines greenery and repurposed rims to add a unique touch to any space.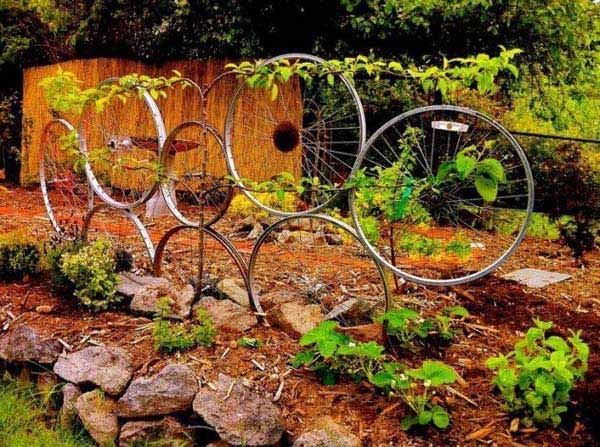 12. For a super neat and modern addition to your living room, consider a repurposed bike rims coffee table with a sleek glass top.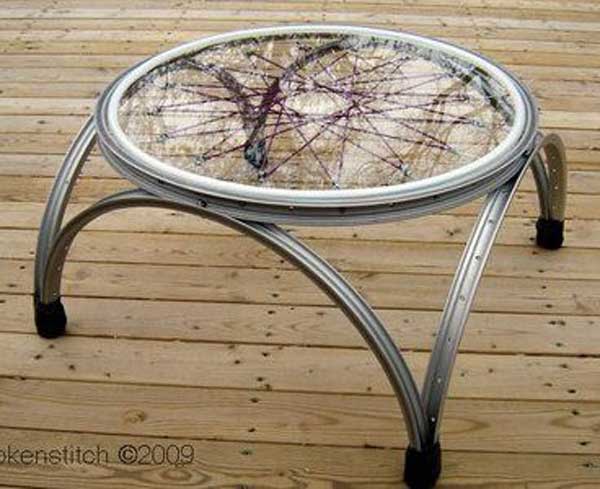 13. Looking for a practical yet stylish way to organize your kitchen? Repurposed bike wheels make for an innovative and charming pot rack solution.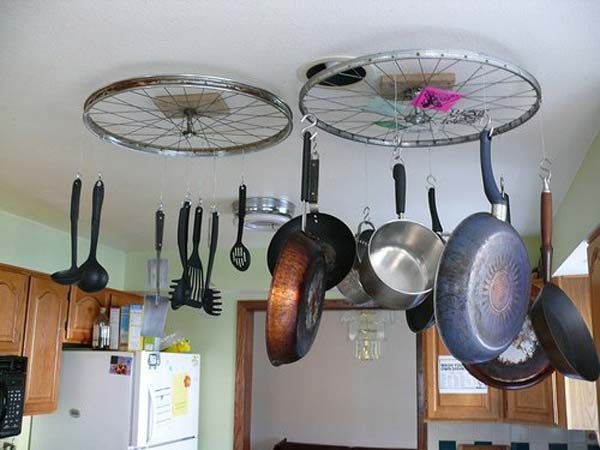 14. Add some rustic charm to your garden with a repurposed old cart wheel holding flowers around a bird feeder, a delightful way to attract feathered friends.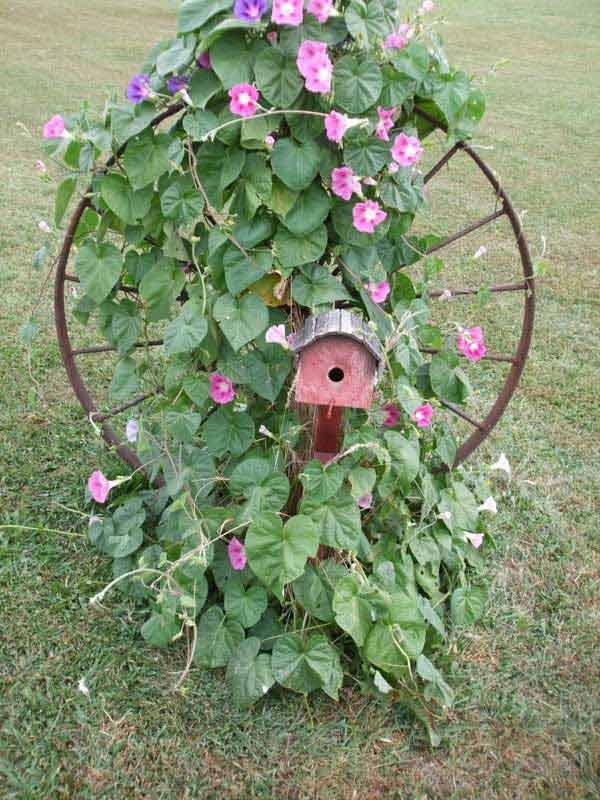 15. By repurposing colorful bike rims, you can infuse a sense of fun and vibrancy into your wedding decorations.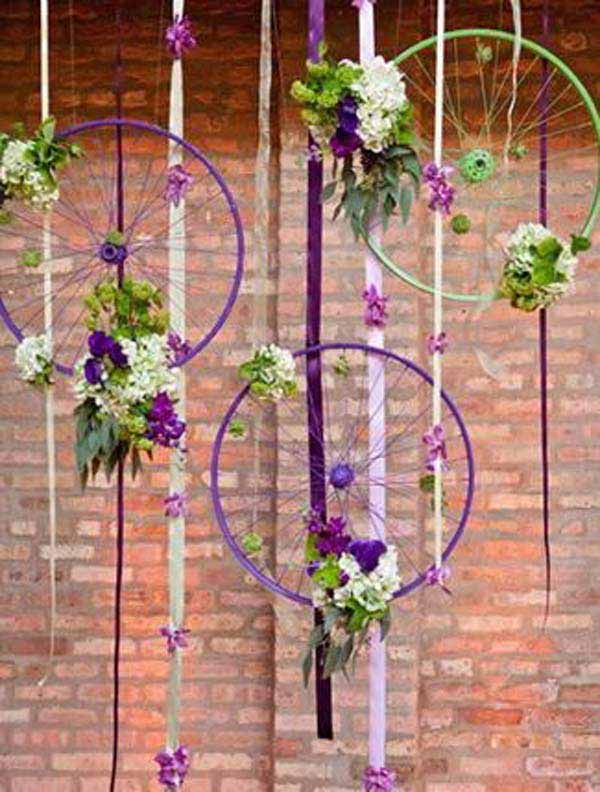 16. Transform your garden with repurposed bike rims used as edging.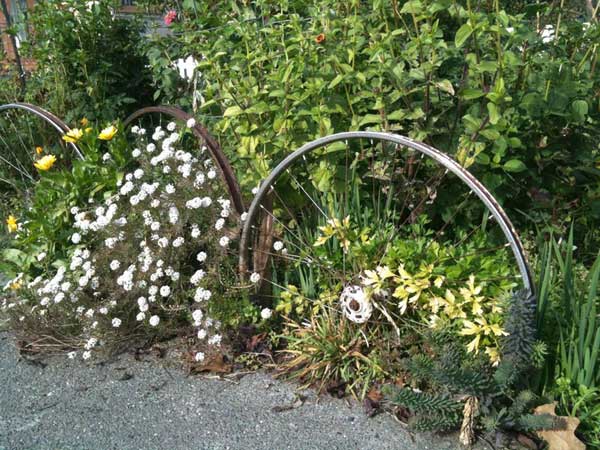 17. Welcome the arrival of spring with creativity and flair by incorporating repurposed bike rims into your seasonal decorations.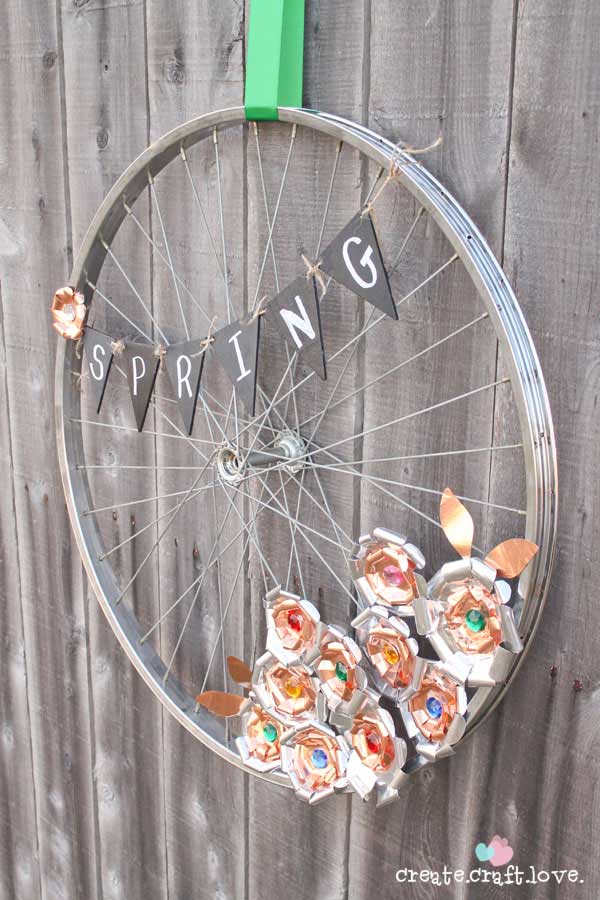 18. Make a statement in your living space with a humongous chandelier made from repurposed bike rims and teacups, an innovative and whimsical design.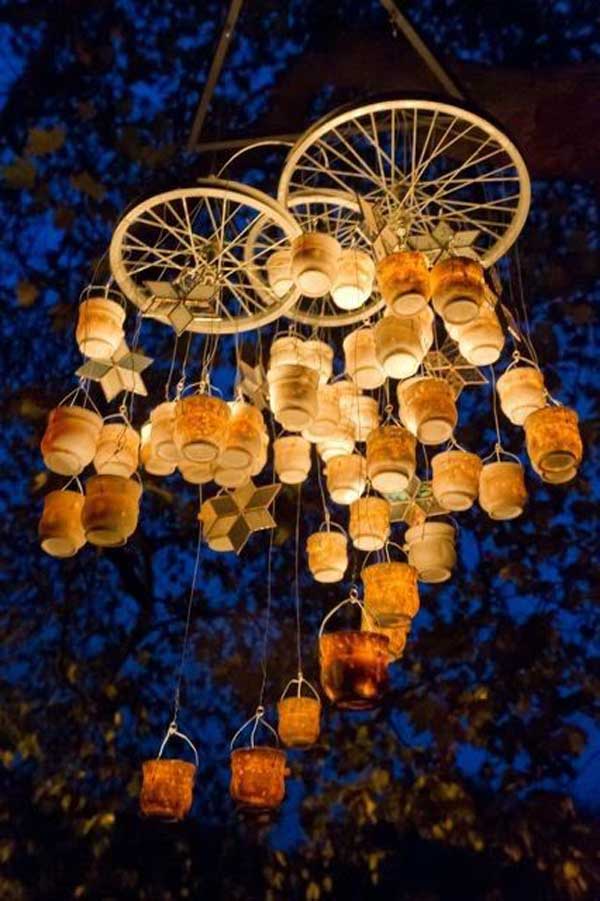 19. Use bicycle wheels as a display element in a shop, creating an intriguing and modern look.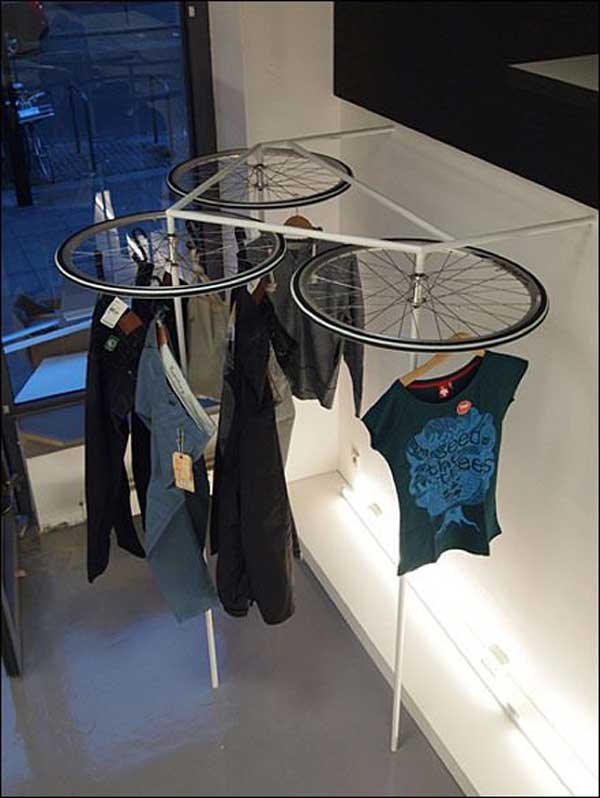 20. Bike enthusiasts can create a one-of-a-kind DIY bike rim clock with repurposed materials, adding a unique and personal touch to their accessory collection.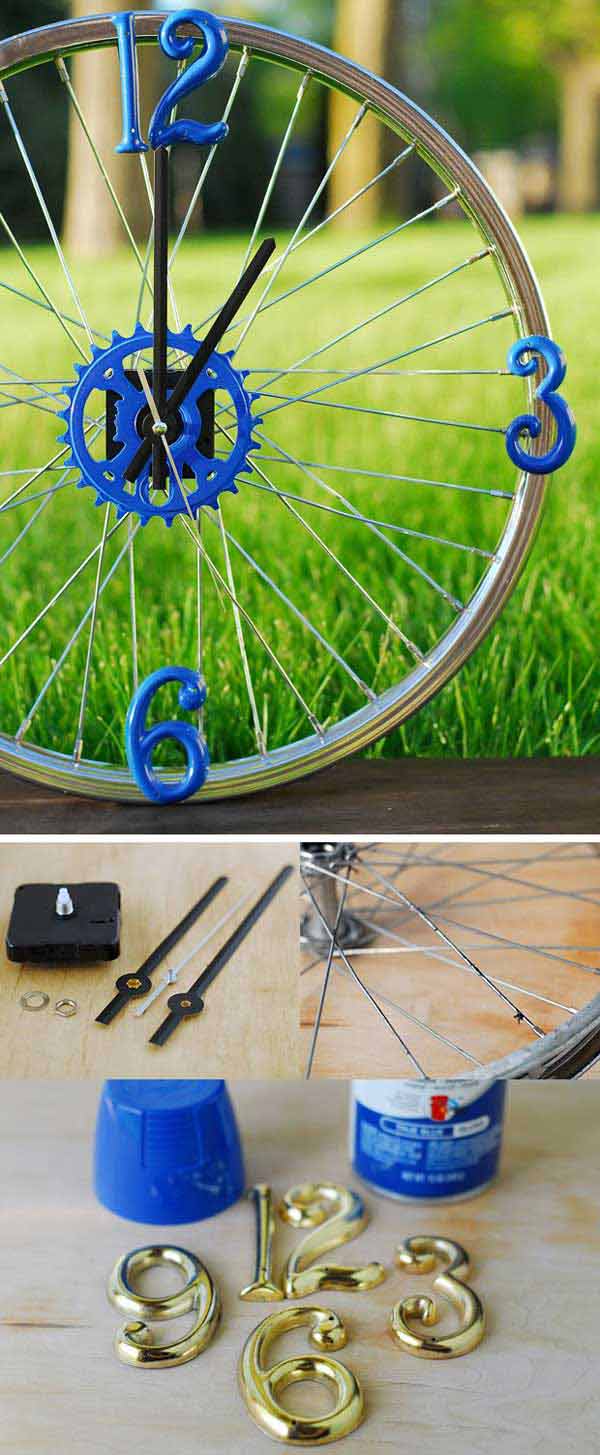 21. There are repurposed colored bike rims used as a beautiful wall art installation in the garden, creating a stunning and unique feature.