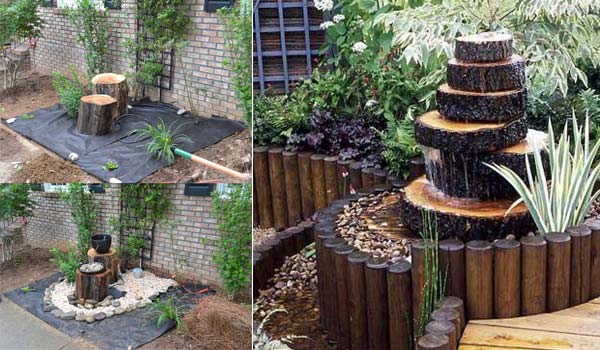 Having a small backyard donen't mean it has to be limited and boring. Sometimes, when it gets proper designs, it can even surprise you. There are many additions can bring fun and life to your backyard such as colorful plants, a peaceful pond or a frothy fountain. In my opinion, a fountian would be the best choice, even building it is no small project, but it can greatly enhance the look of your space and give it a serene and natural sound. Moreover, if you also want to add a rustic feel to your backyard, and you happen to have some spare logs, then you can utilize them to make a log fountain.
1. Stack some wood slices to create this rustic water feature: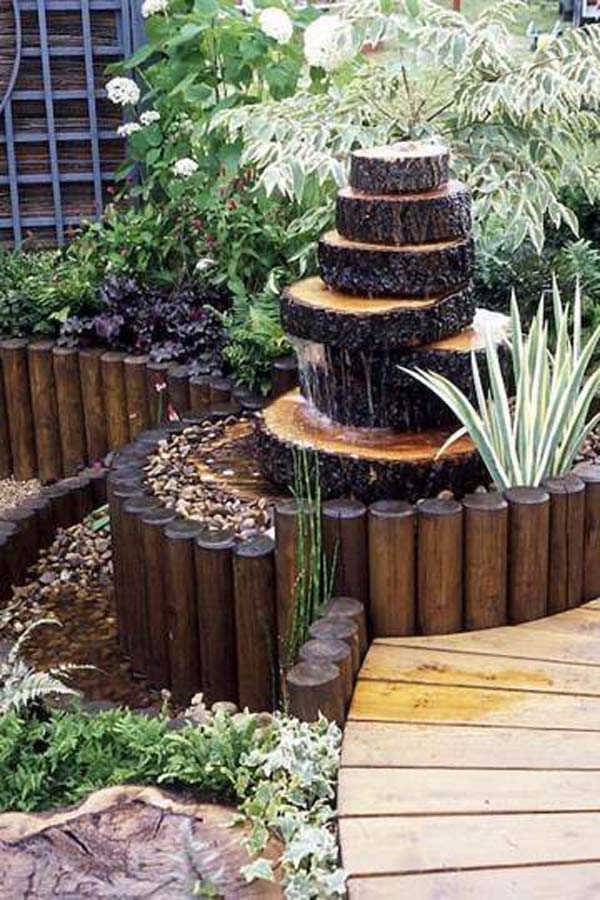 2. Build fallen log fountain in a corner of backyard, and decorate it with rocks and stones: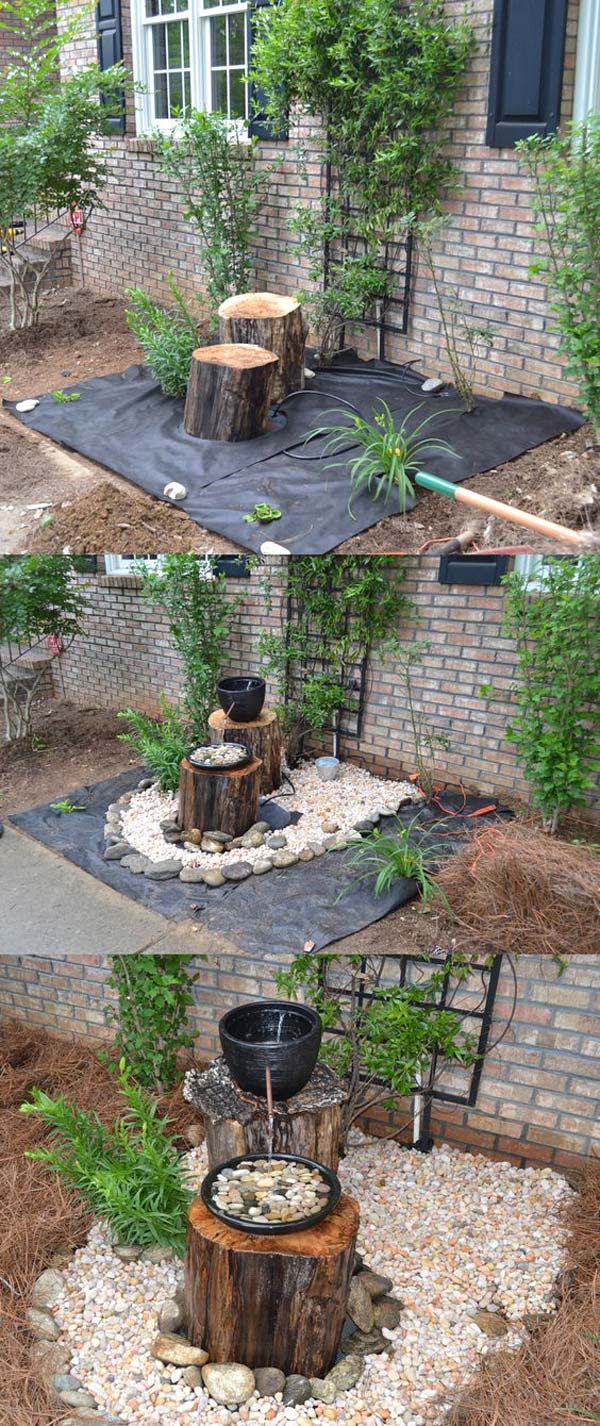 Source unknown.
3. Natural stone and fallen logs will greatly enhance the look of outdoor space: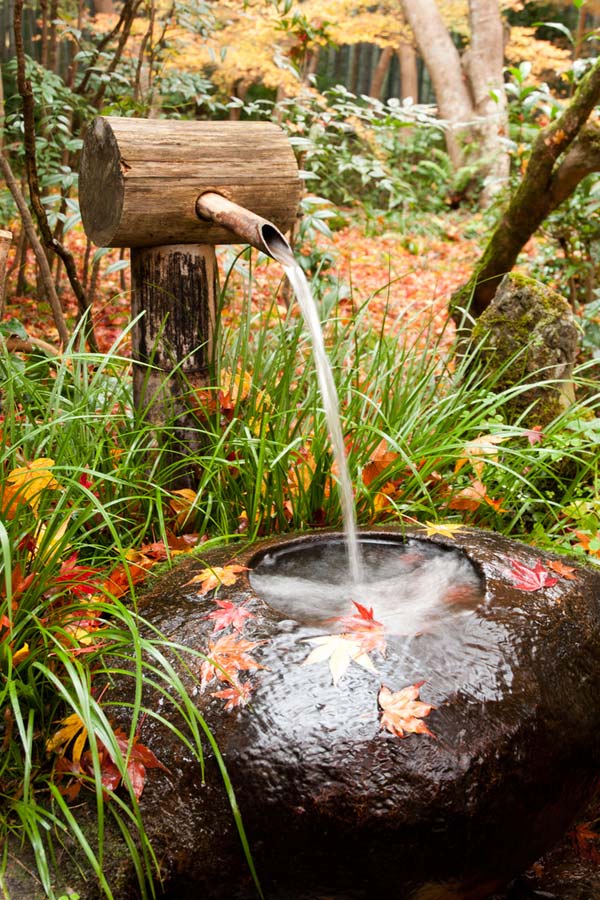 4. Hang a stick of bamboo between two logs to create a cool waterfall: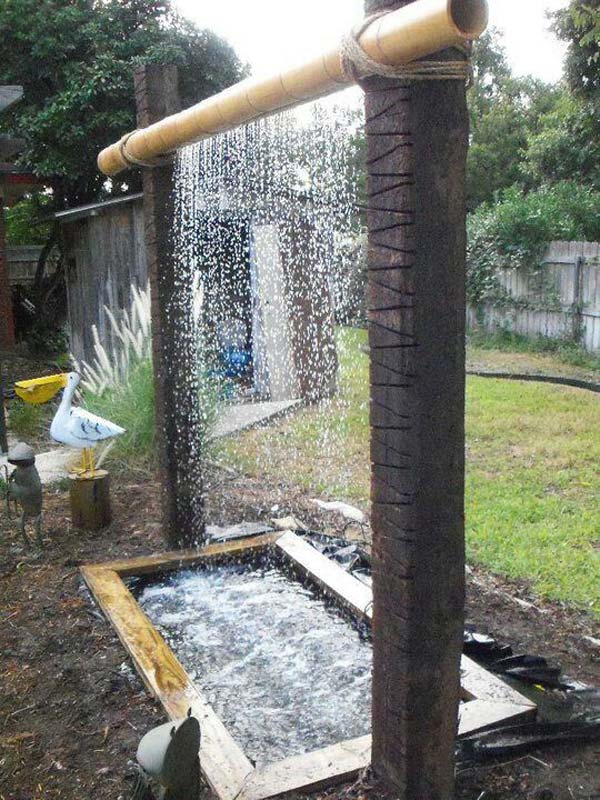 5. Take a piece of driftwood and then turn it to a rustic garden water fountain: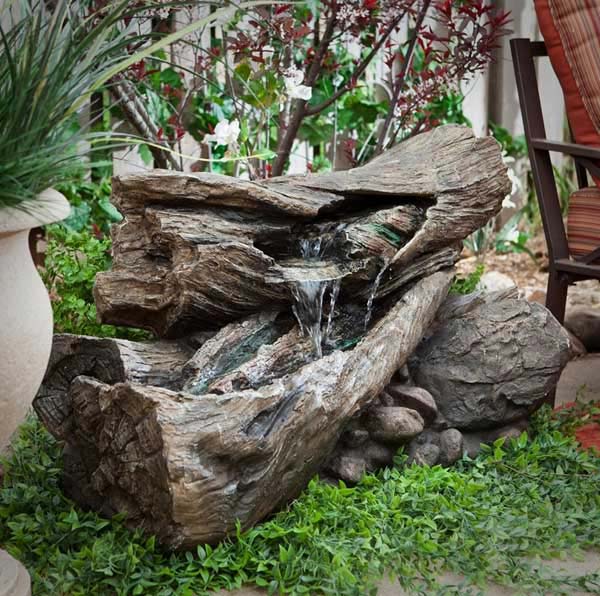 6. Use iron straps to bind three pieces of logs together: