26 Creative and Low-Budget DIY Outdoor Bar Ideas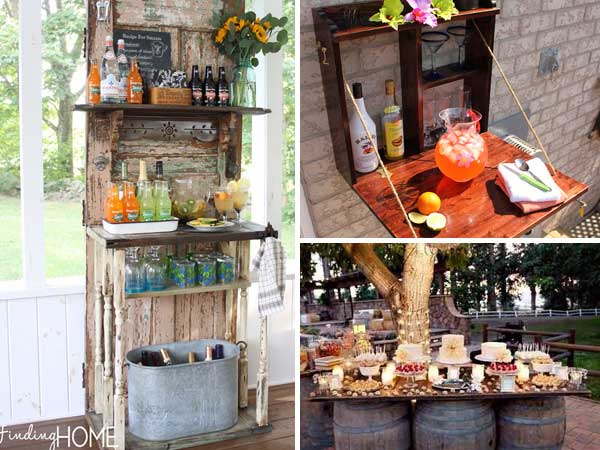 Adding an outdoor bar is a great way to make your outdoor life more fun and more entertaining. At the end of a busy day at work, it gives you a good place to have a drink or two. Or if you plan to throw a small party on weekend, without it, your party could not be perfect. Having a private outdoor bar is easier than you think, but if you want a unique one, DIY will be quite necessary. Unlike those luxurious bars, DIY outdoor bar can be as simple as a table that is decorated appropriately, but it still brings you an interesting ambiance to the outdoor space. In addition to the beautifully decorated table, the bar made from wine barrels, old doors or shipping pallets could also be an amazing masterpiece. Start DIY and enjoy your outdoor time!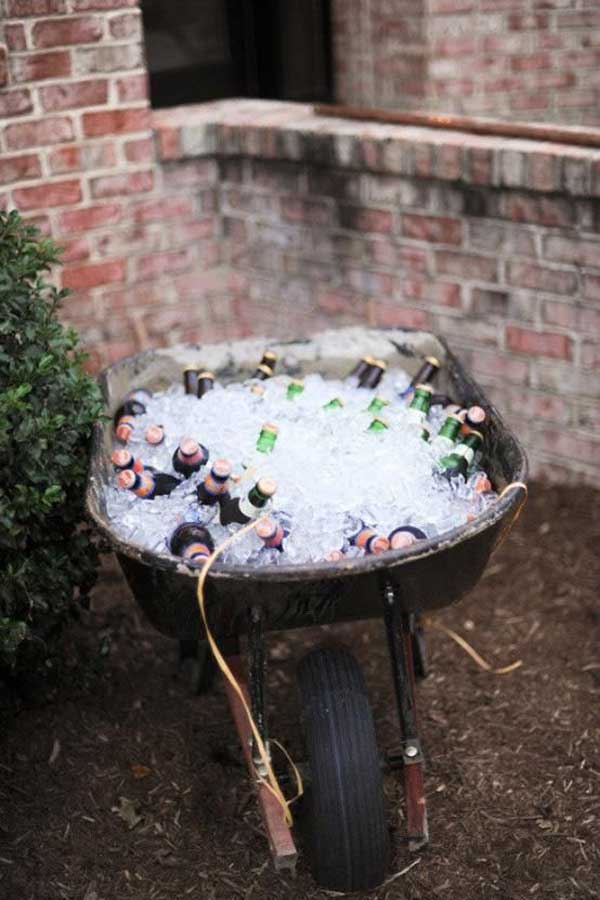 Source: stylemepretty.com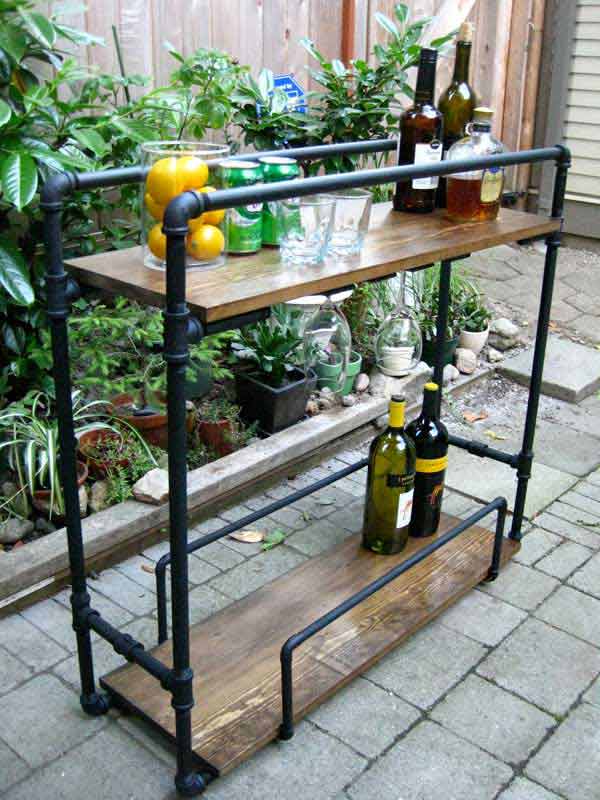 I have been looking for a bar car for a while. This project shows how to make a stylish, simple, and most importantly cheap outdoor bar cart from some galvanized steel pipes and pine boards. Now I think I can try to make one, and I hope the result is as good as the blogger's.
Tutorial: alifedesigned.blogspot.com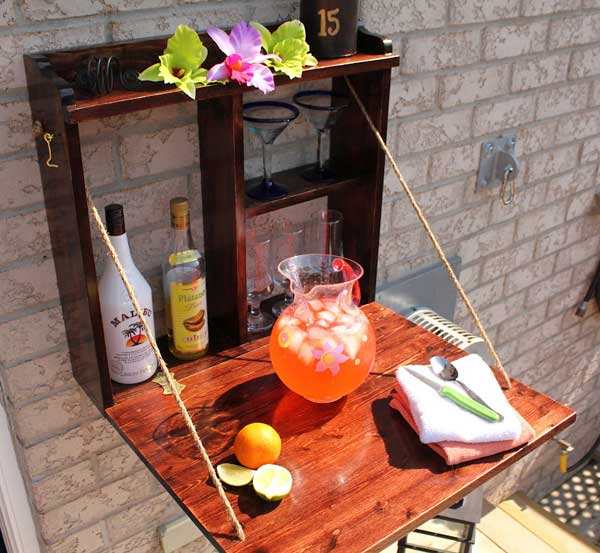 Tutorial:  turtlesandtails.blogspot.ca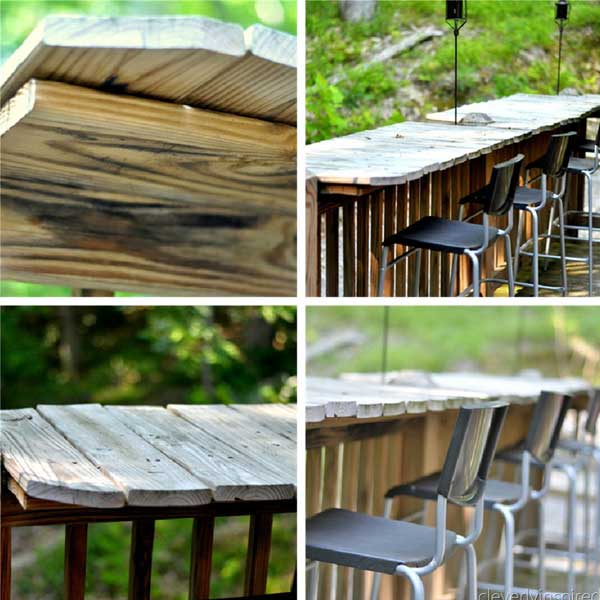 Source:  cleverlyinspired.com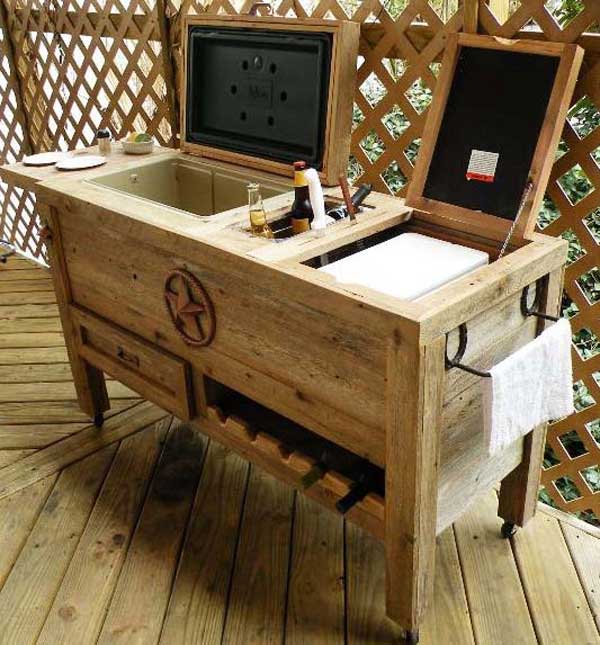 Source:  outdoorrusticcoolers.com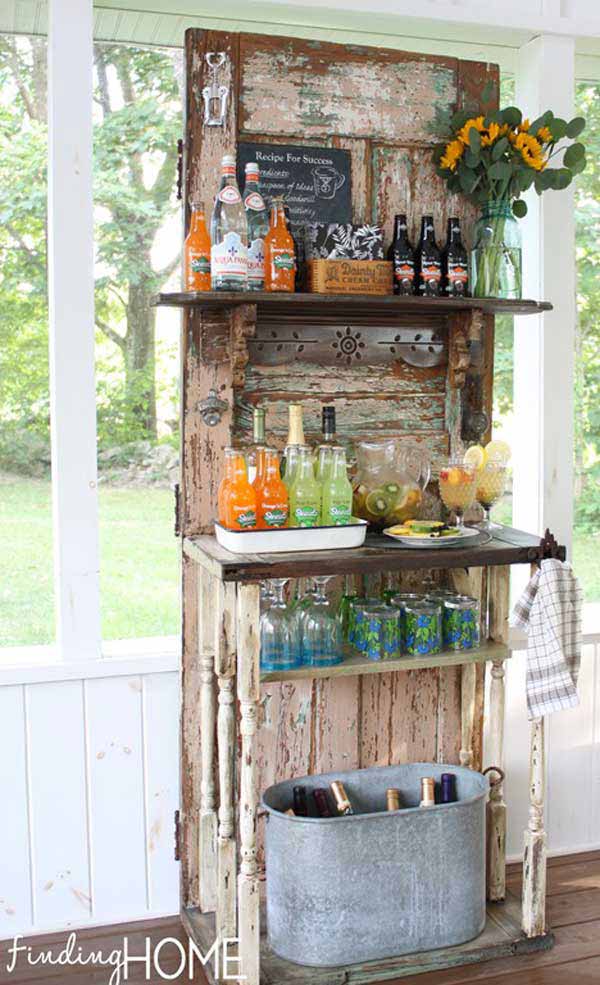 Tutorial:  findinghomeonline.com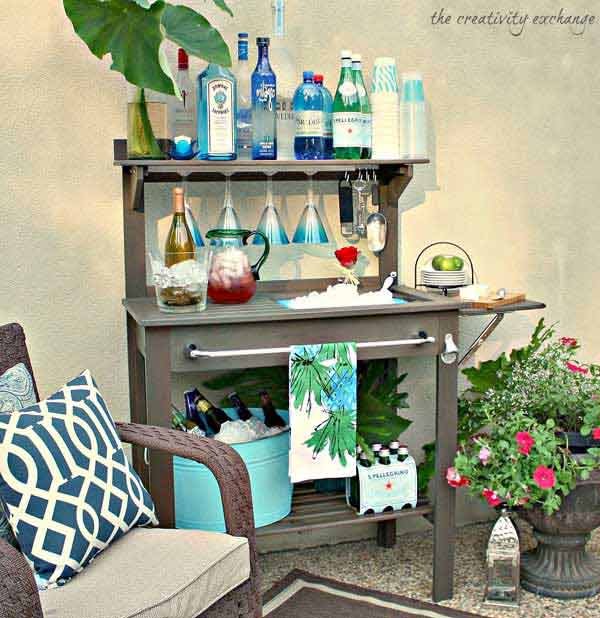 Tutorial:  thecreativityexchange.com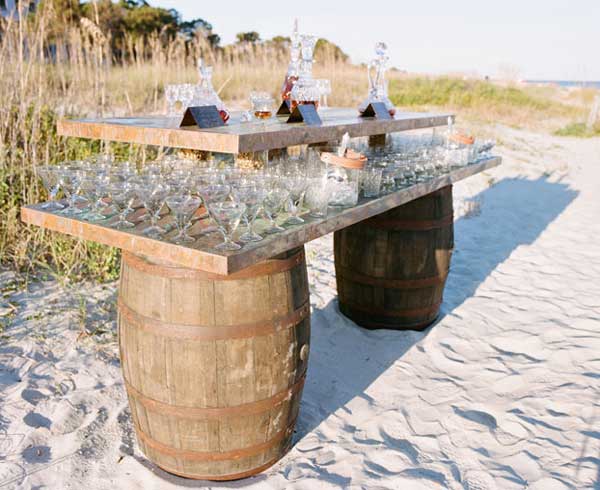 Source:  gardenandgun.com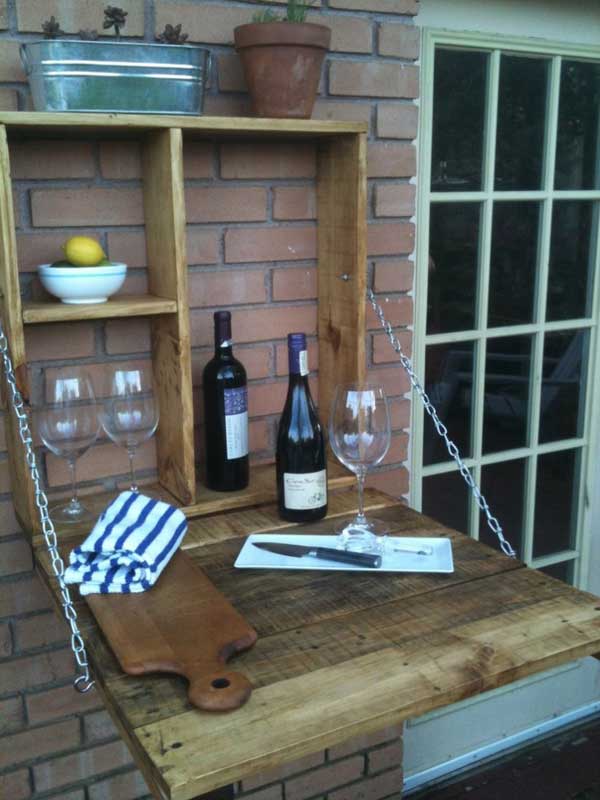 Source:  facebook.com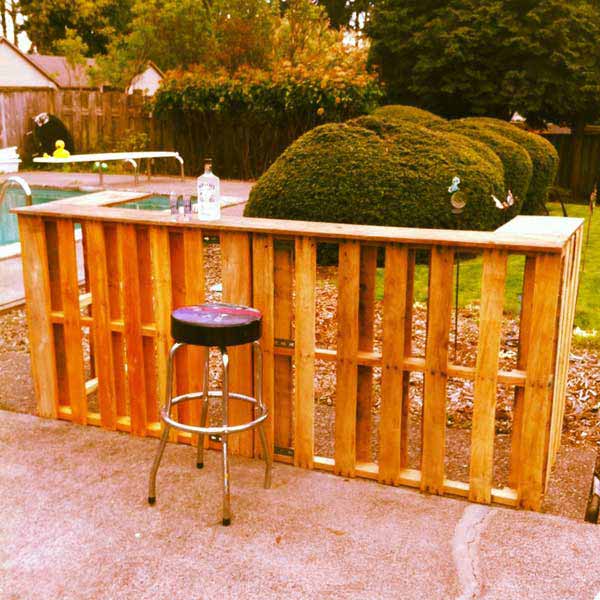 Source:  pinterest.com
Tutorial:  redesignrevolution.com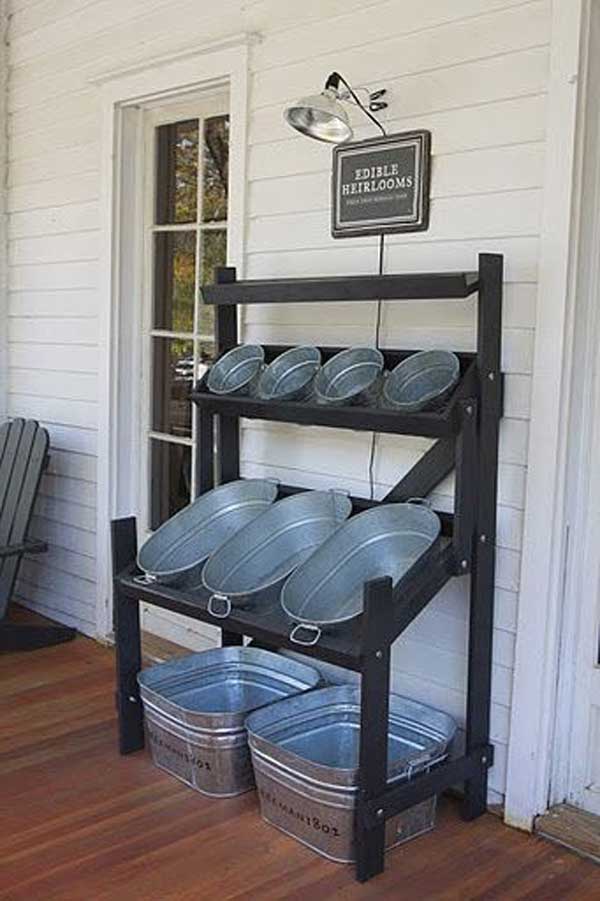 Source:  jblethers.blogspot.com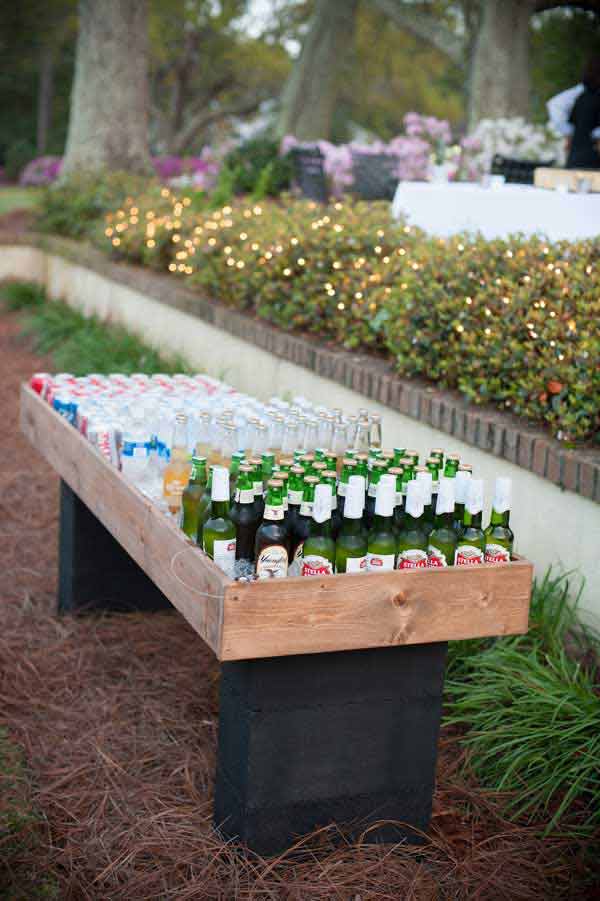 Source:  michaelaraej.blogspot.co.uk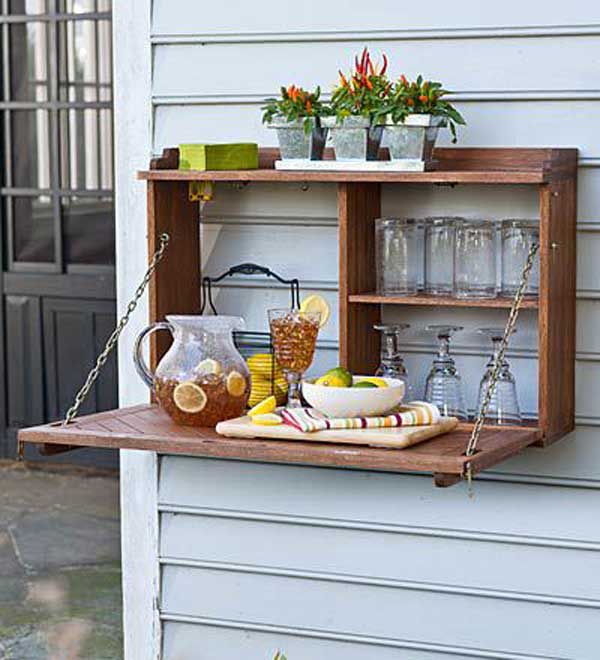 Source:  pinterest.com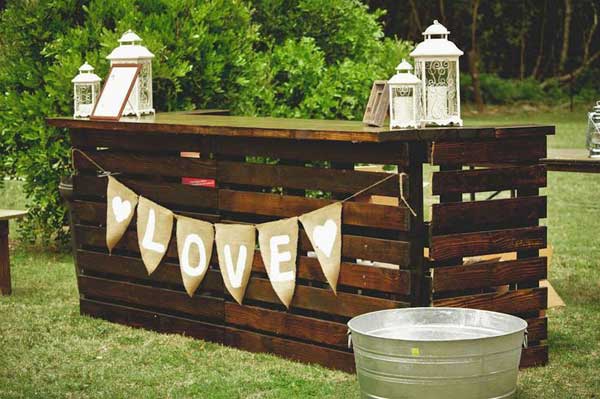 Tutorial:  brazosvalleybride.com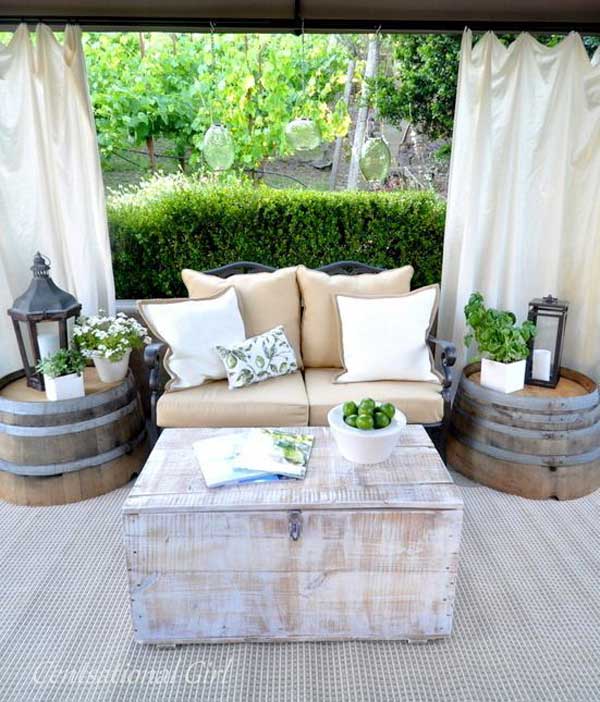 Source:  pinterest.com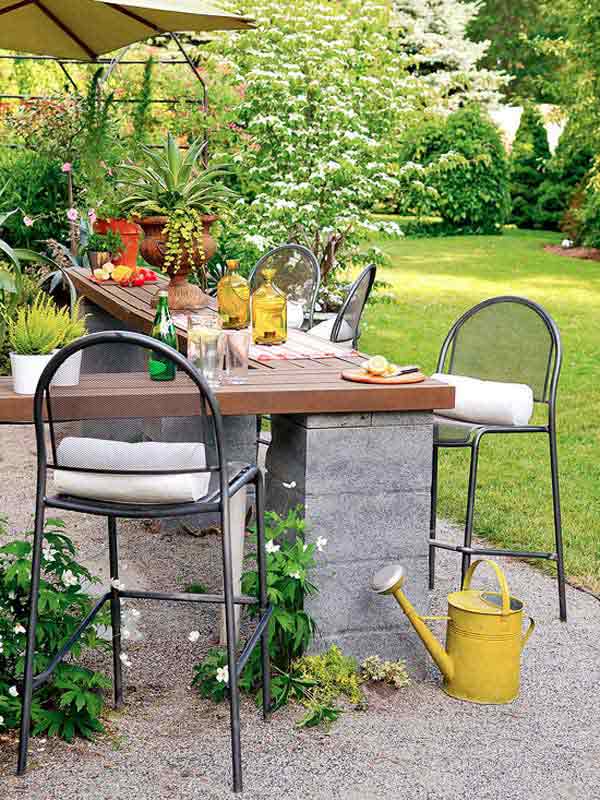 Source:  bhg.com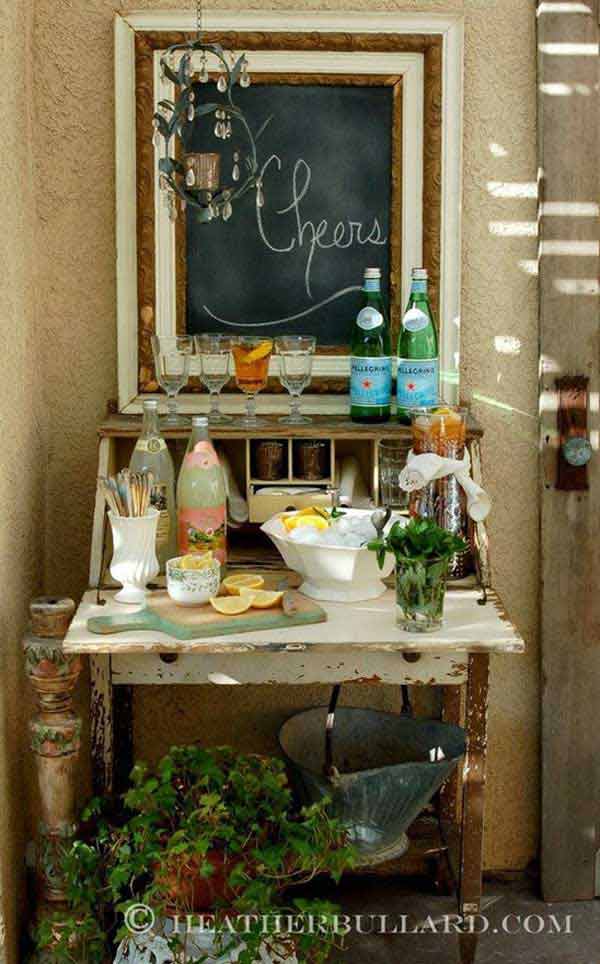 Source:  pinterest.com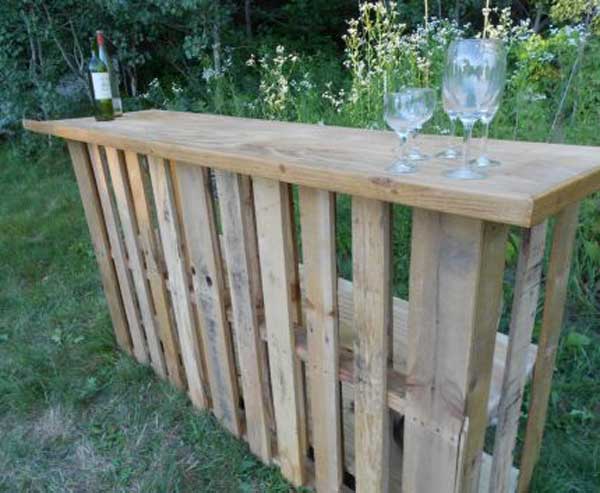 Source: junkmarketstyle.com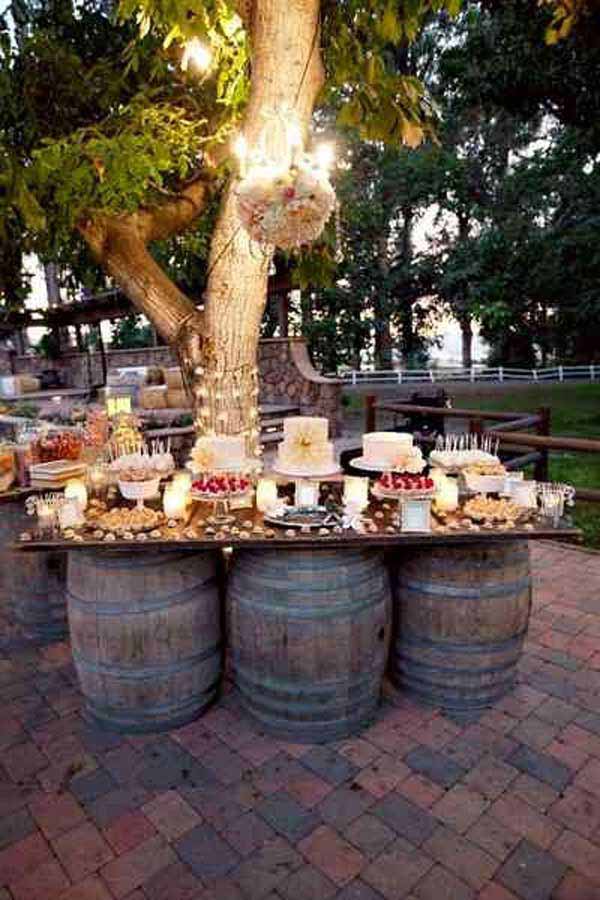 Source:  pinterest.com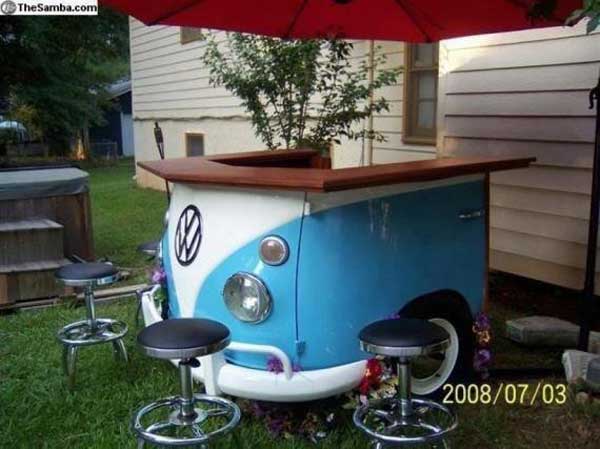 Source:  woohome.com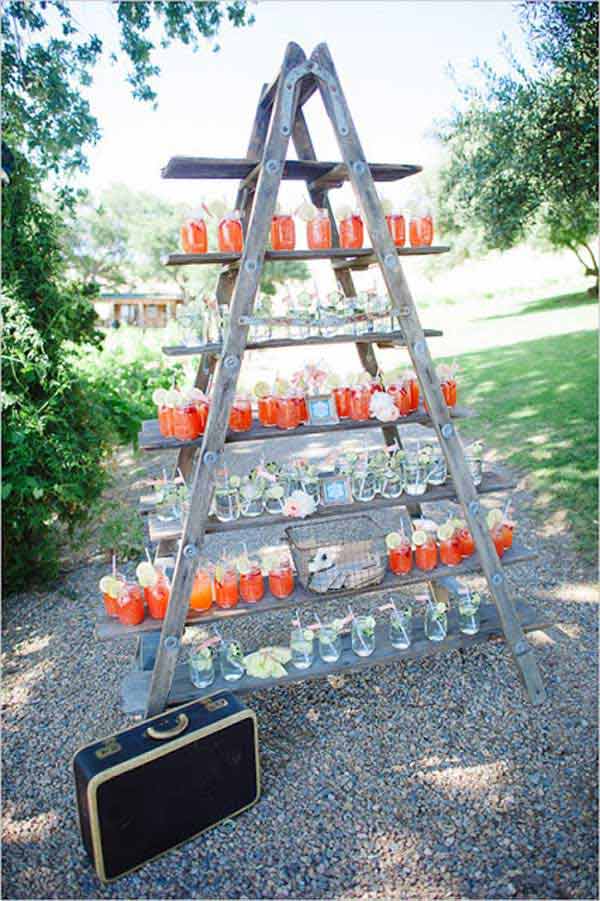 Source:  weddingchicks.com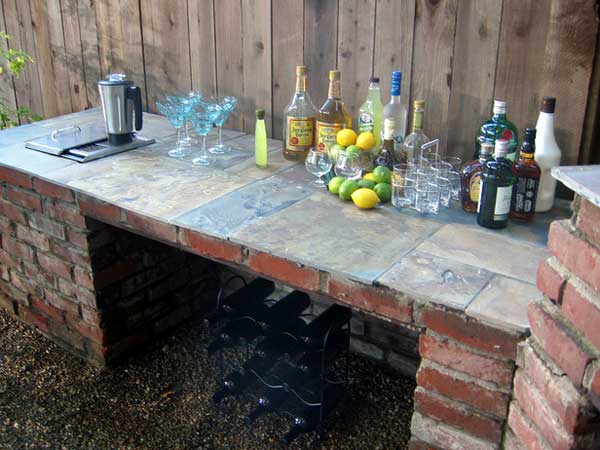 Tutorial:  diynetwork.com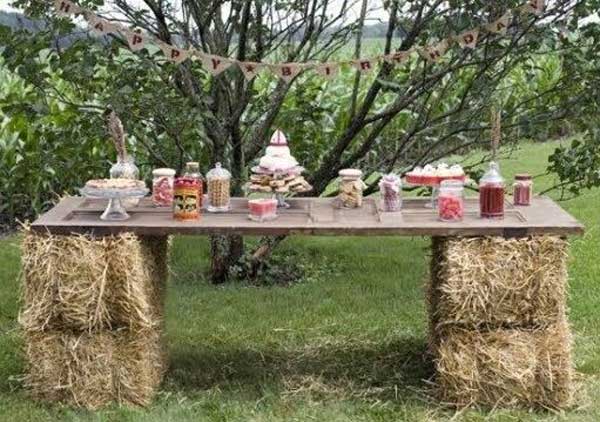 Source:  pinterest.com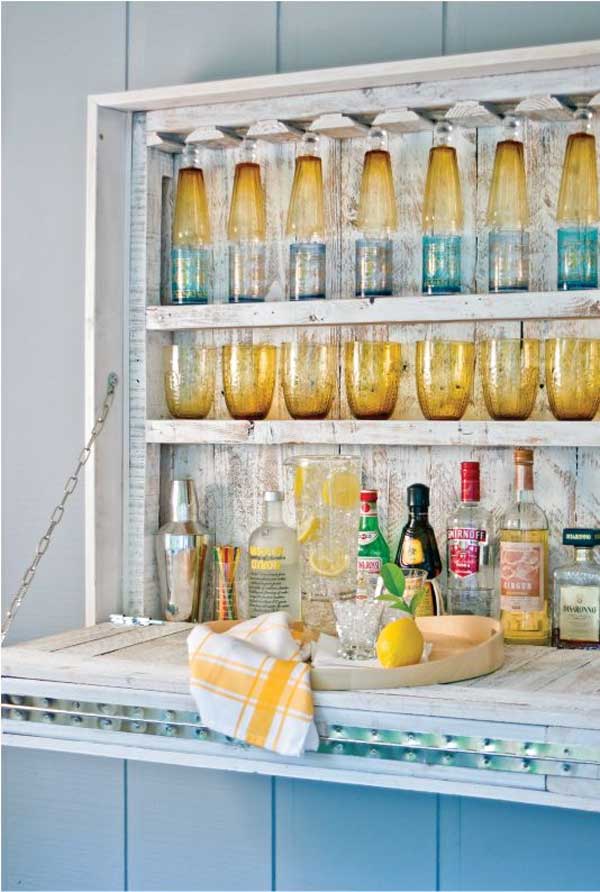 Source:  todaysnest.typepad.com