You know the saying that goes "The day you wash your car is the day it finally rains" ? Do you find it annoying when, it the winter, you are about to go to work but your car windshield has frosted over and you must scratch it ?
Well, that's what a carport is for: it will provide some protection for rain, snow, frost and hailstorm if you can't park your car in a garage. They are not very difficult or expensive to make either, so if you are considering one, you might as well do it yourself.
Why Do it yourself ?
As previously mentioned, a carport is not terribly difficult to make or expensive to do: of course, if you don't have the time or if you don't mind spending the money absolutely get a professional to do it for you; but if you'd rather save money building your own will not only be cheaper but it can provide a fun and entertaining enterprise to keep your evenings occupied. Not only that, but you will feel so proud of yourself when you look at the carport you built with your own hands !
Carport DIY ideas:
A carport can be as simple, or as complex, as you want to make it.
A couple wooden beams for structure, a couple pallets for a roof and a water-resistant cloth or some plastic will make for a really simple, budget friendly yet effective carport.
If you have a lot of room in your yard, a shipping container can make for a wall where to prop it up as well, and you can finish it with a couple of beams and a sheet of aluminium for the roof.
You can use recycled pvc pipes, wood and plastic to buy a "greenhouse style carport" that will not only keep your car protected but also double as a greenhouse when not in use !
With a little bit of time and some extra materials, you can build a lovely, elegant, professional carport that is attached to your house.
All in all, the possibilities are endless as long as you have time and imagination. Have fun creating a carport with your own hands !
#1. Create a solid carport with metal structure and glass roofing:
Tutorial: handyman.net.au
#2. Use a shipping container to build a carport along with a neat storage unit: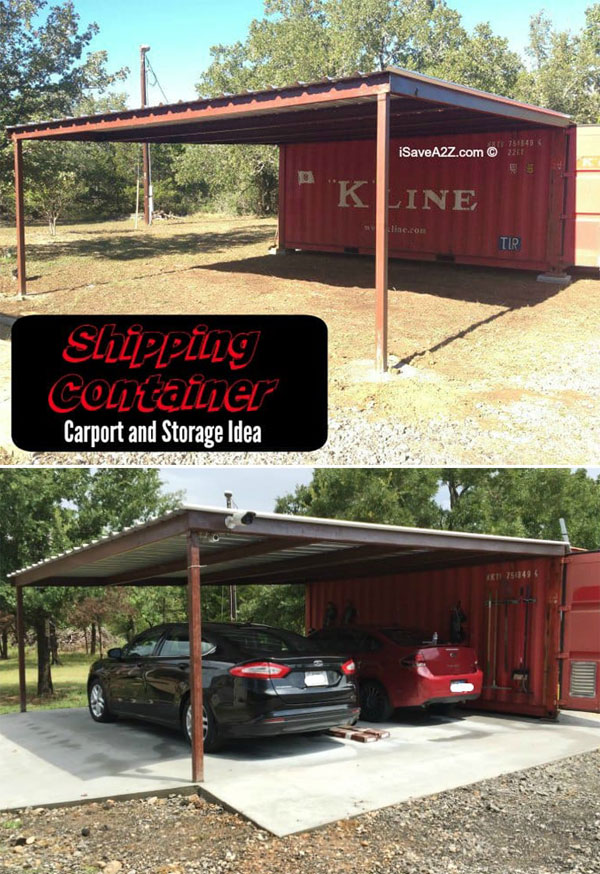 Tutorial: isavea2z.com
#3. Build DIY Carport using Pallets, and Cover the roofing with metal sheet: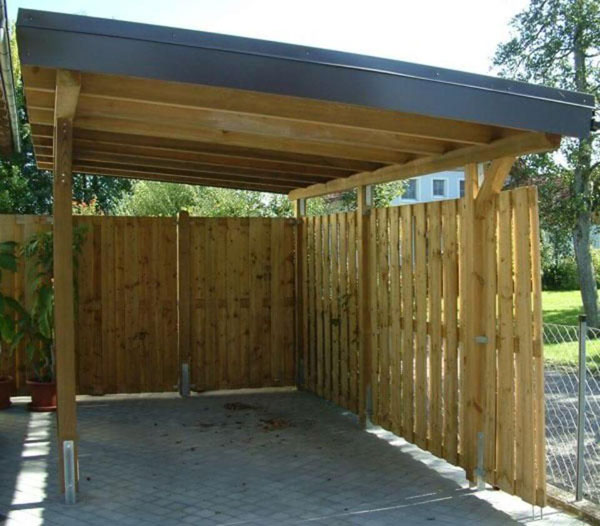 #4. Install the attached wooden carport that will provide the perfect shelter to your vehicles: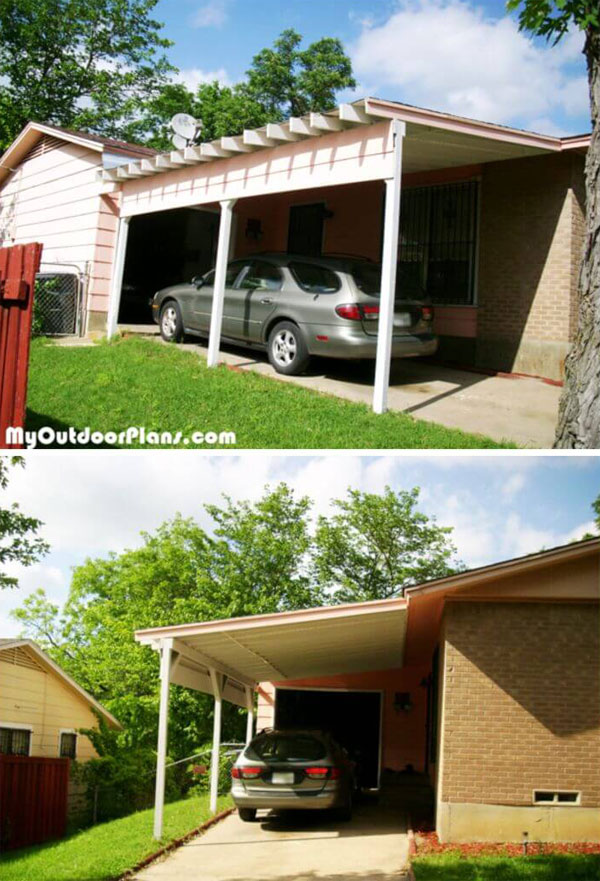 More details at: myoutdoorplans.com
#5. Build a double carport that is looking lovely and comes with bungalow style chevron roof: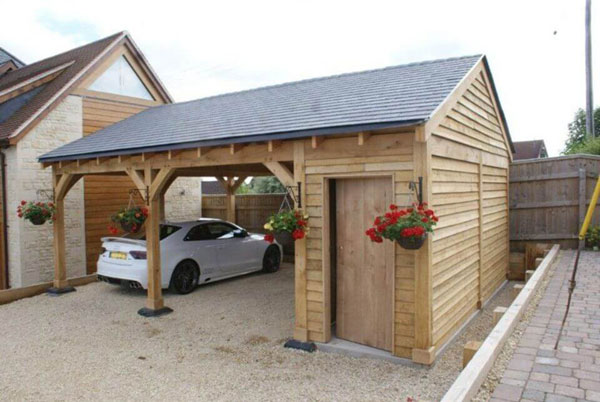 Tutorial: howtospecialist.com