The Best 35 No-Money Ideas To Repurpose Old Doors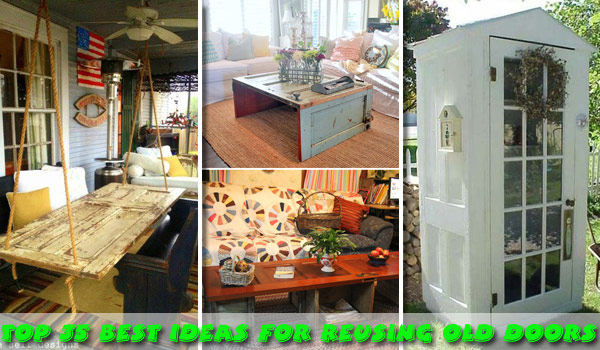 As we know, repurposing things has become the hottest trend in home decor these days. The greatest advantage of upcycling projects is that you can save a lot of money, showcase your creativity, and make the most of what to do with old doors—those old, useless items that have been lying around.
Repurposing old doors, reusing their materials, and finding innovative ways to give them new life is just a great idea. An old door might seem like it should be scrapped, but with some great redo ideas, it will get a new life and become an awesome home decor project. Below, you can find a ton of fabulous old door repurposing ideas we've collected for you; they may require a little effort, but they are worth every repurposed penny! Enjoy!
#1 Crafting a Charming Coffee Table Using a Vintage Door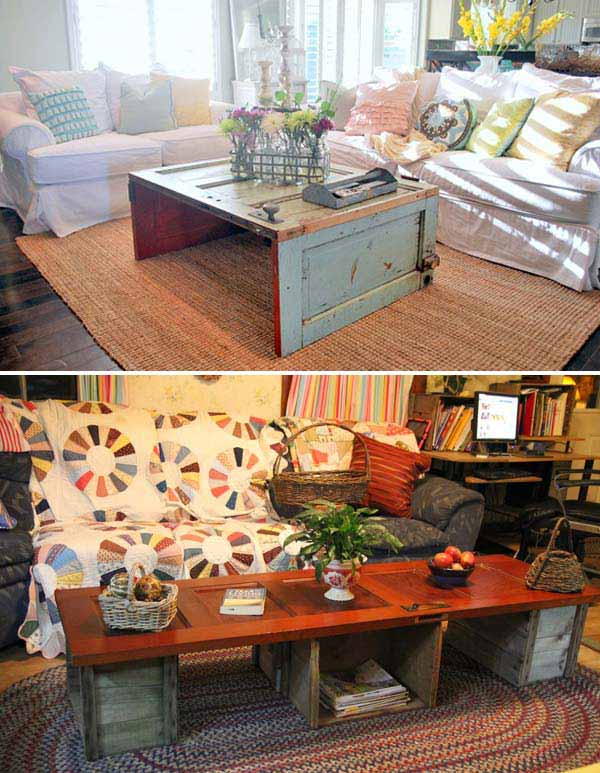 When you stumble upon an old crawl space door, seize the opportunity because we've got a fantastic recycling suggestion for you!
Thanks to its dimensions, it's an ideal candidate for a rustic coffee table makeover.
For stability, you can repurpose some cabinet doors and affix them with hinges to the underside of the door.
Top Image Source      Bottom Image Source
#2. Create a Distinctive Photo Gallery Using a Vintage Door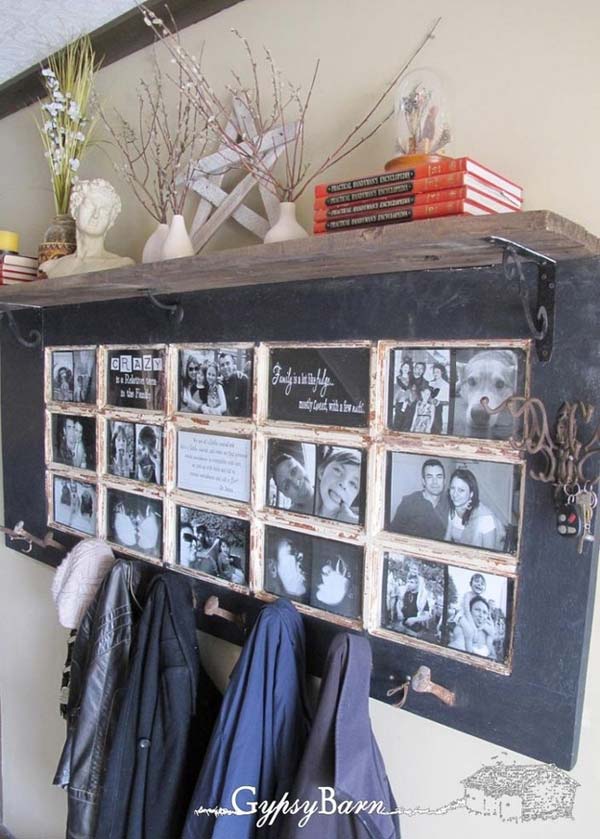 Take an old door, turn it sideways, and watch the magic unfold as it becomes a combination picture frame and coat rack that's both playful and practical.
The door's former glass panes now house your favorite pictures and inspiring quotes.
At the top, a handy shelf has been added for displaying even more photos or decorative items. On the side, you'll find convenient key hooks, and at the bottom, practical coat hooks.
This is the perfect addition near your entryway, providing quick access to essentials as your family heads out the door.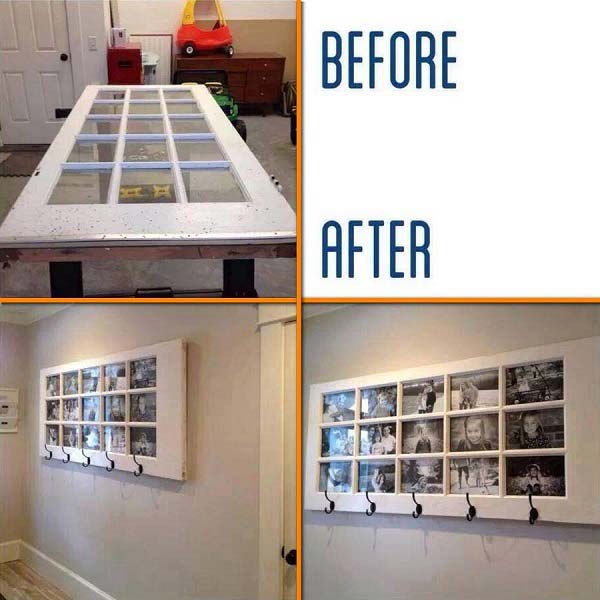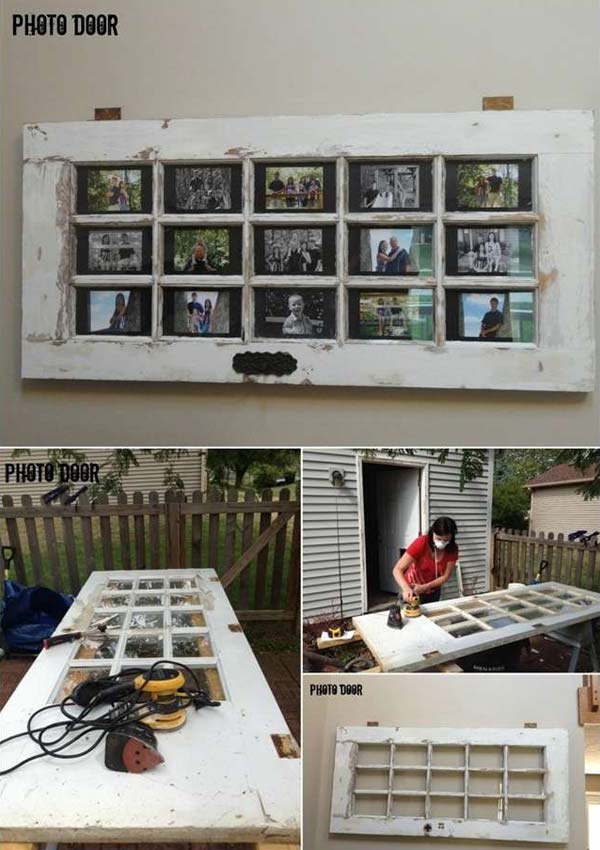 #3 Infuse Rustic Charm with a Distressed Door Bench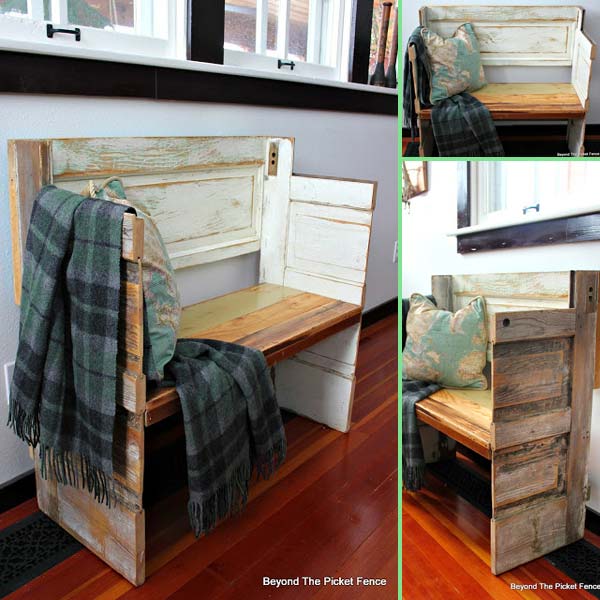 Crafted from a weathered old door, this wooden bench exudes rustic elegance.
If your door isn't naturally aged, you can experiment with various surface treatments to achieve the same effect.
Enhance the comfort and farmhouse aesthetics by adorning it with a cushion made from burlap or a coffee bean sack pillow.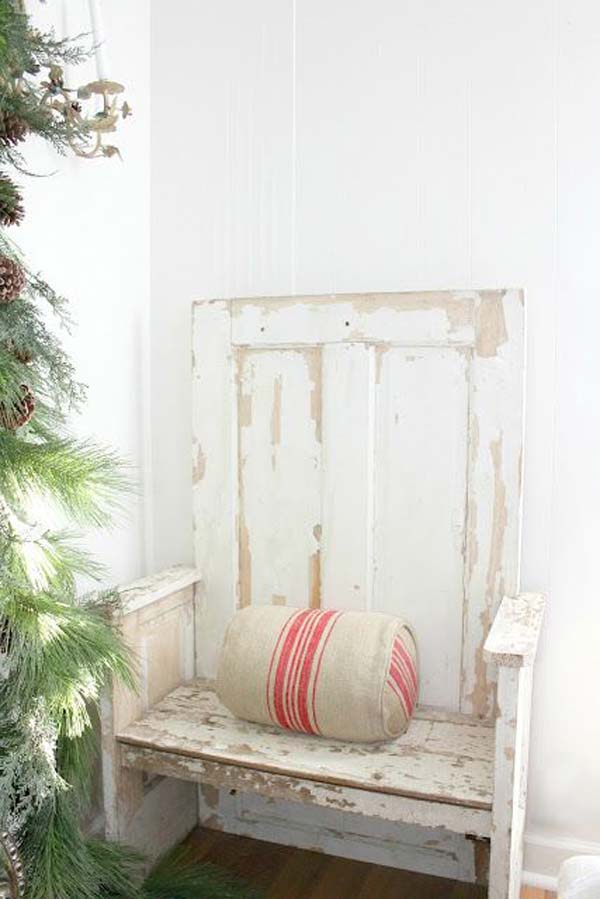 #4 Transformed Vintage Door into a Charming Ladder Bookcase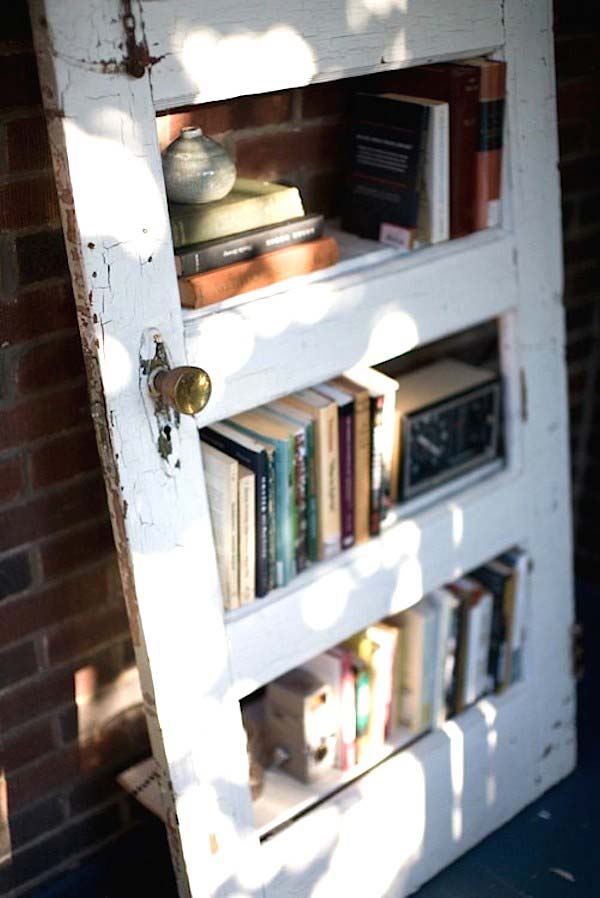 This abandoned door has undergone a fantastic transformation into a delightful corner bookshelf by introducing shelves where the glass panels used to be.
The door's original hinges were preserved, and a distressed paint finish maintains its vintage appeal.
It's a one-of-a-kind approach to infuse unexpected and creative farmhouse-style elements into your space.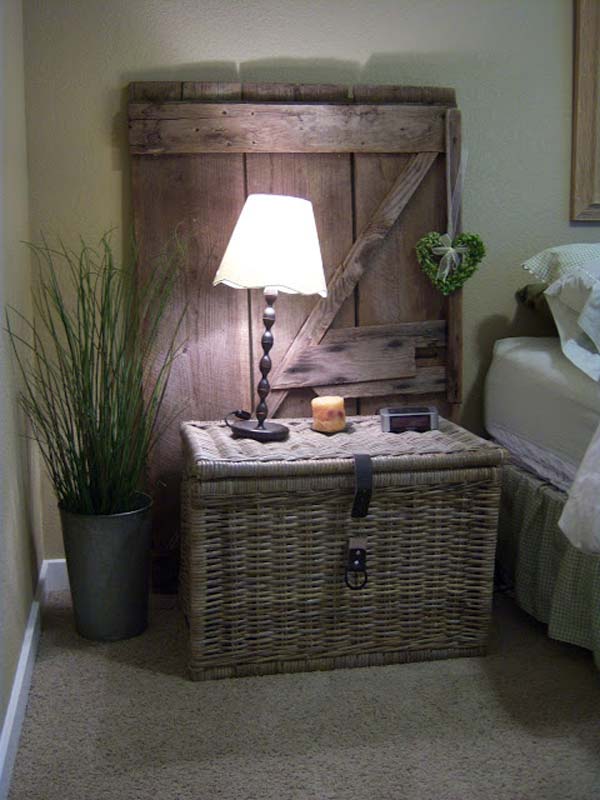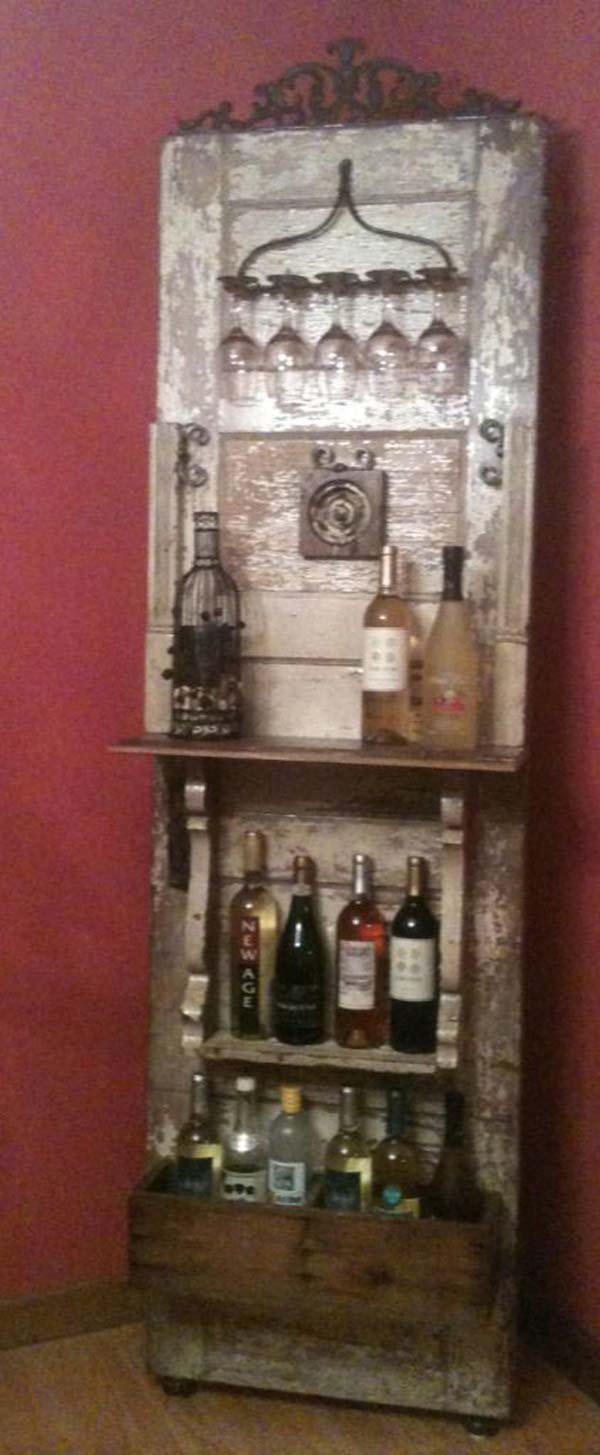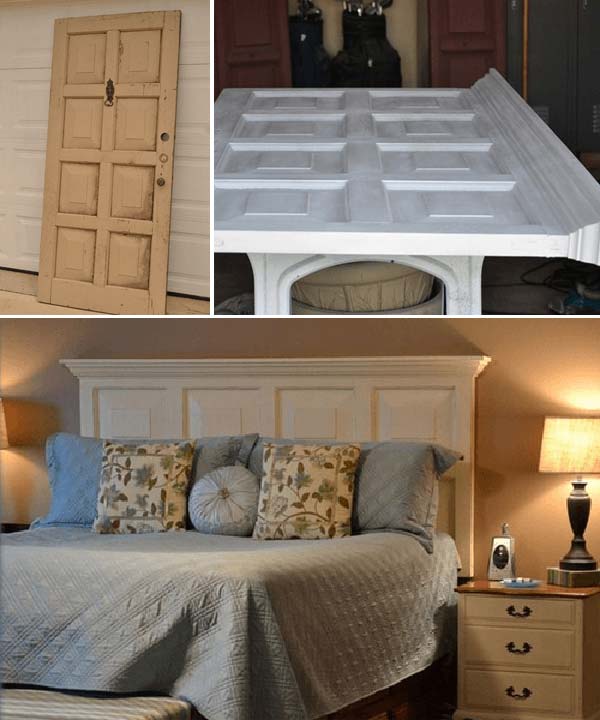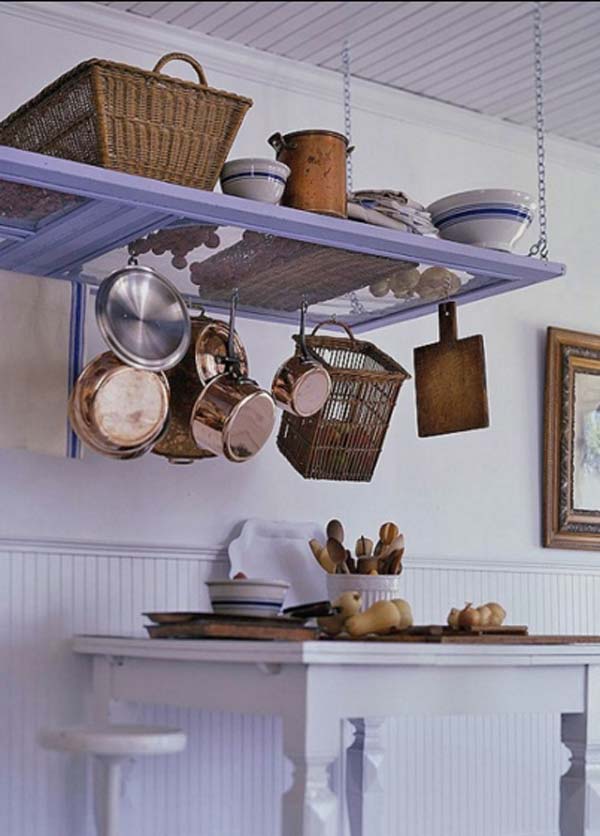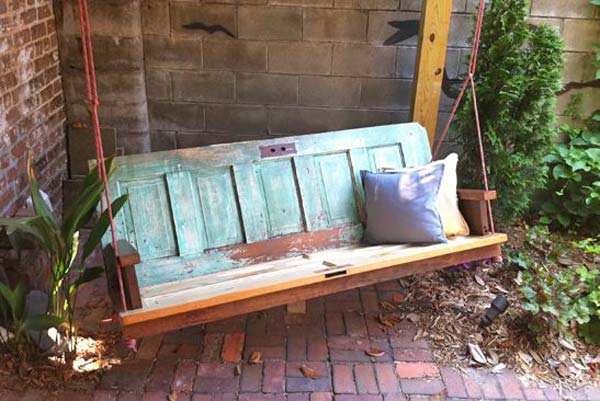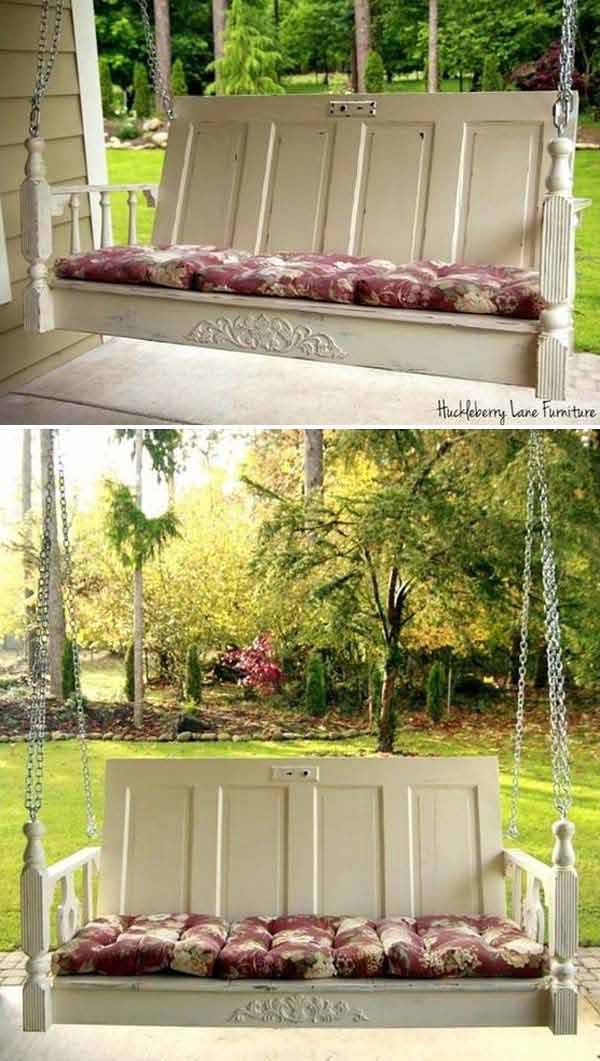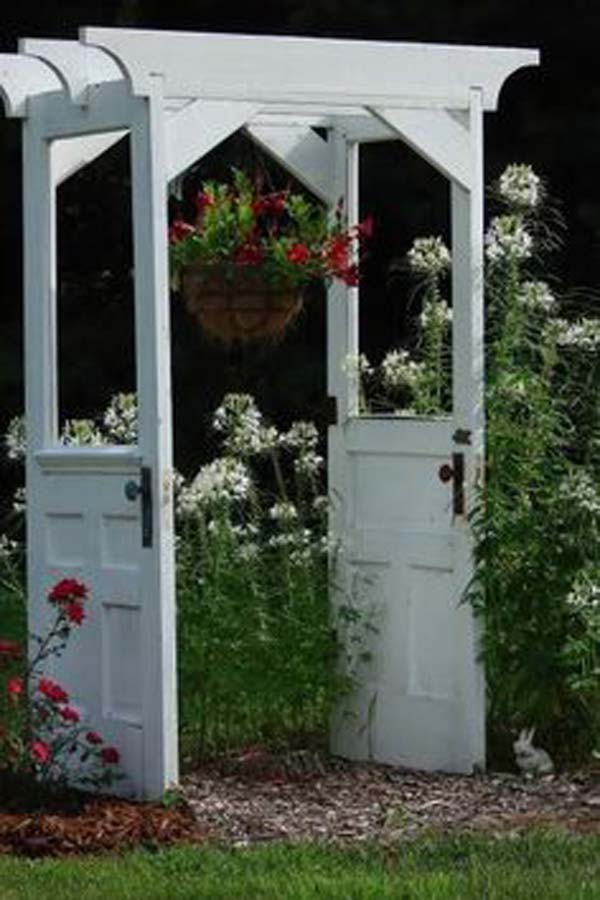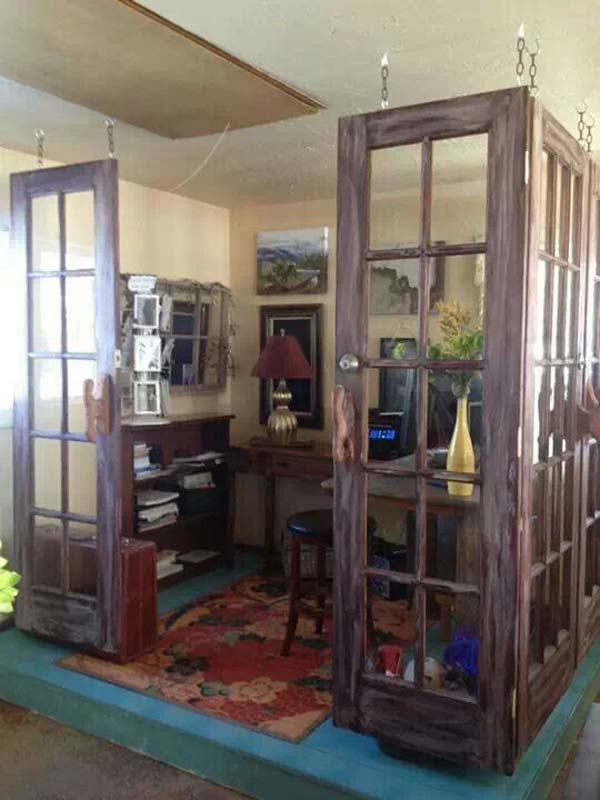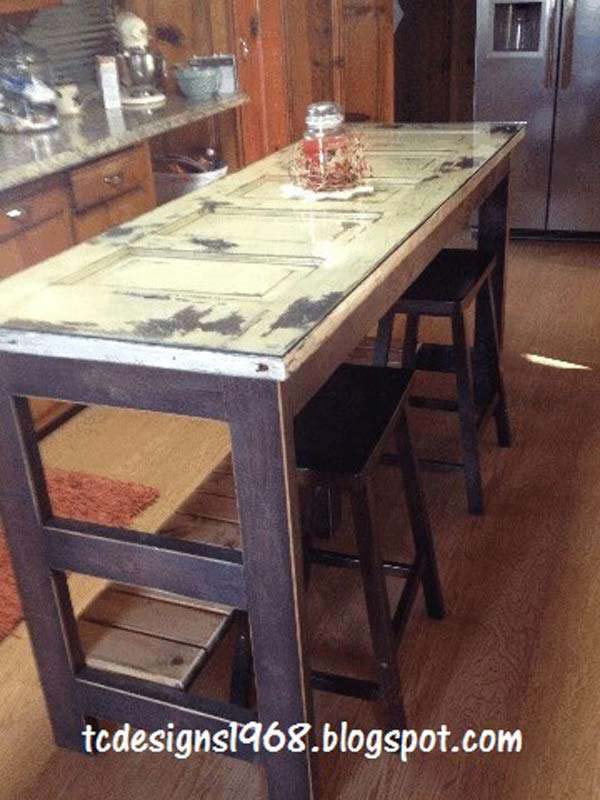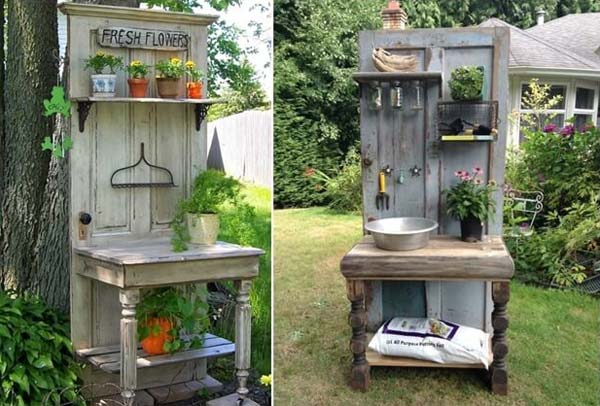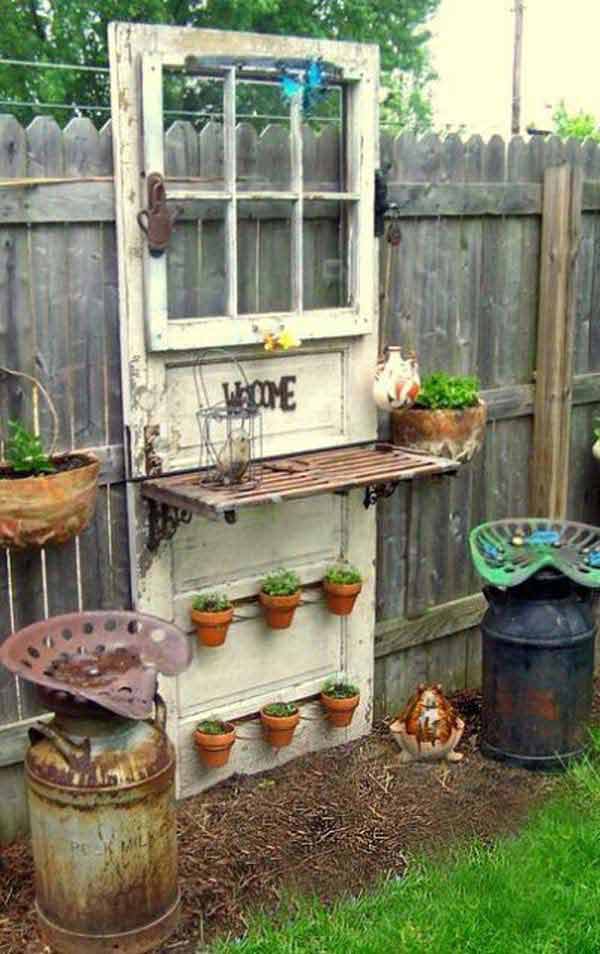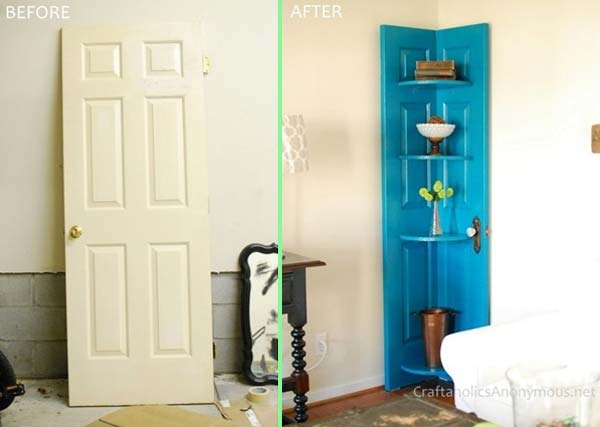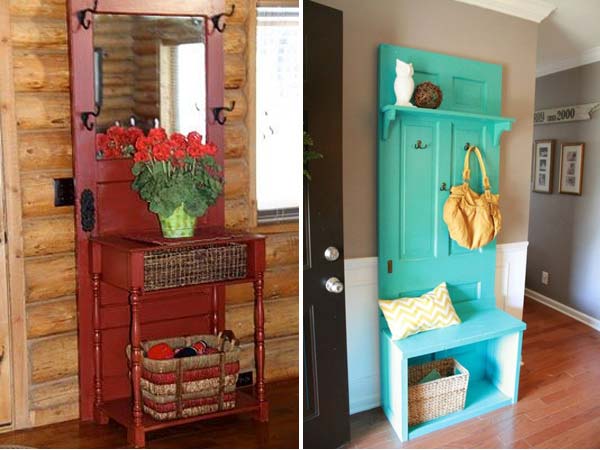 Left Image Source       Right Image Source