Top 35 Astonishing DIY Christmas Wreaths Ideas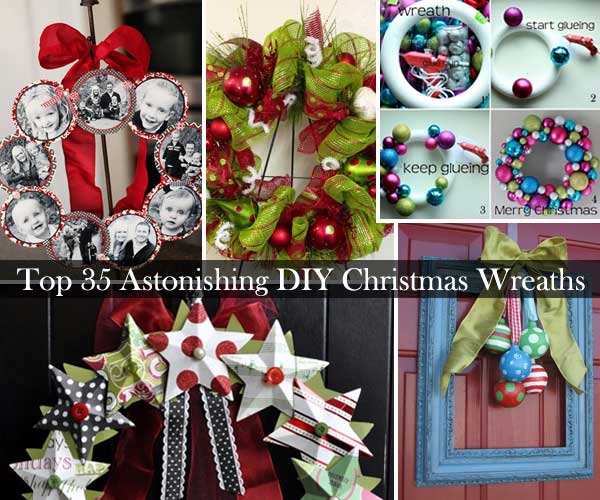 Are you always having no ideas to make your holiday home look beautiful, unique and eye-catching? If your answer is 'yes', you must have forgotten the ornaments hung on the front door. Christmas wreath is a very lovely symbol of holiday. A cool and unique Christmas wreath will bring jealousy to your neighbors.
Want to be different? Why not make a simple and fun one by yourself at home? Maybe you have seen lots of DIY wreath ideas but not satisfy you. If you want more creative ideas, here is your best choice. The handmade wreathes here will overthrow your brains. Because you can never image that a Christmas wreath at the door is made by the whimsy materials such as Candy Canes, Paper Rolls, wine Corks, and Clothespins.
See other most popular Christmas Ideas: