15 Easy and Practical Ways to Transform an Old Door into a Beautiful Table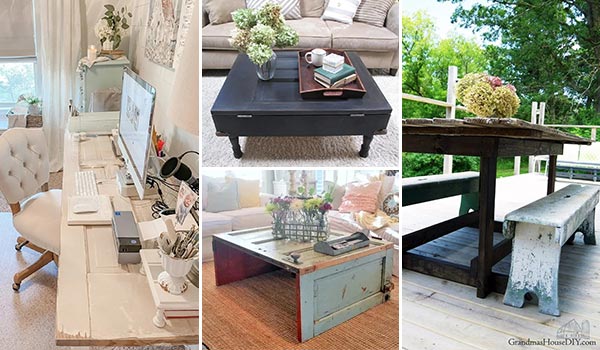 Are you planning to buy a new door? There is no need to waste a lot of money to get a new one. You can turn an old door into a new one. That is to say, an old door can be upcycled to make a fresh-looking door for your house. Here are 15 easy and practical ways to transform an old door into a beautiful table:
These simple ideas will teach you how to turn an old door into a table creatively. You can make picnic tables, DIY desks, or coffee or dining tables with old doors. Most people have unused, old doors in their homes. If you have one, follow one of these ideas to make a beautiful table for your home office.
1. Barn Door Table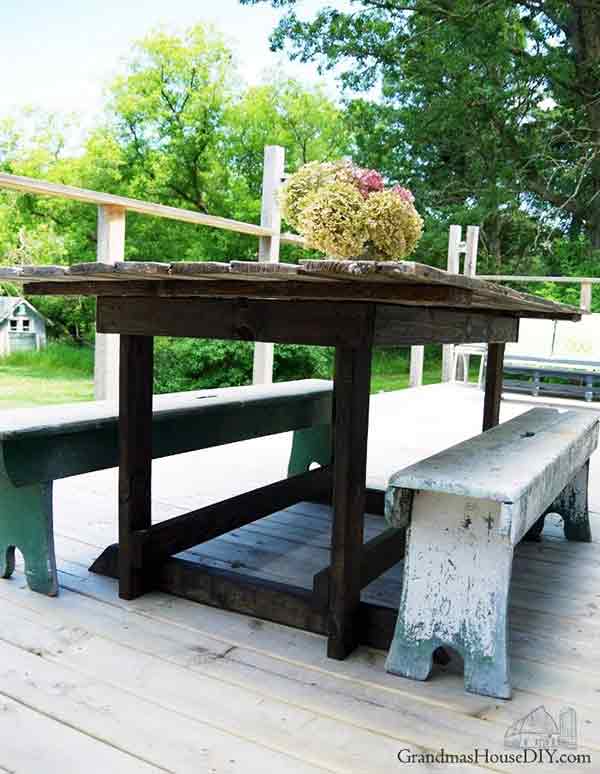 This method teaches you how to convert reclaimed barn wood into a spacious outdoor table. Tutorial
2. DIY Old Door Desk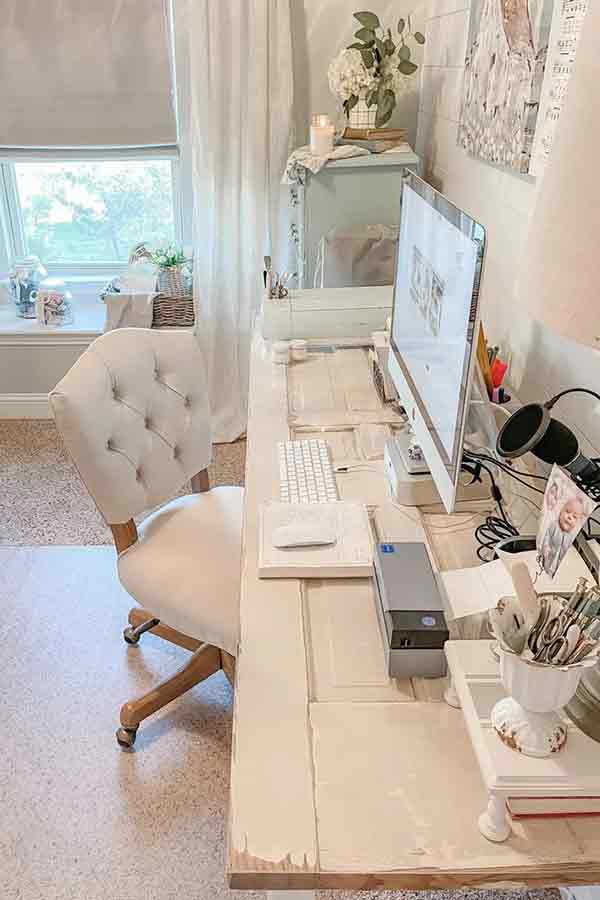 Do you want to make an appealing desk for your home office? Follow this simple method to achieve the best results. Tutorial
3. Salvaged Door Table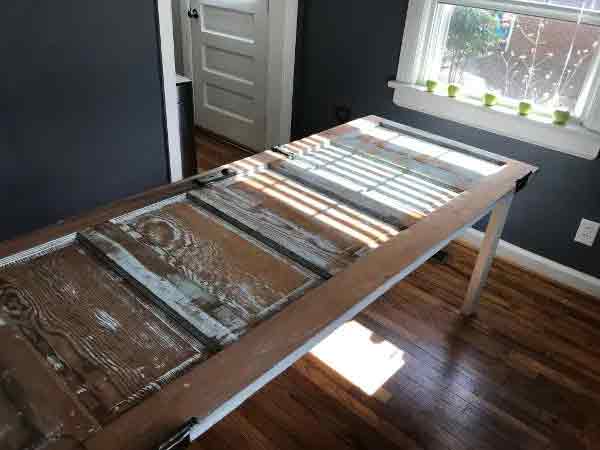 Follow these steps to make a sturdy, functional table using a salvaged door. You can use tempered plate glass to make it look stylish. Tutorial
4. DIY Desk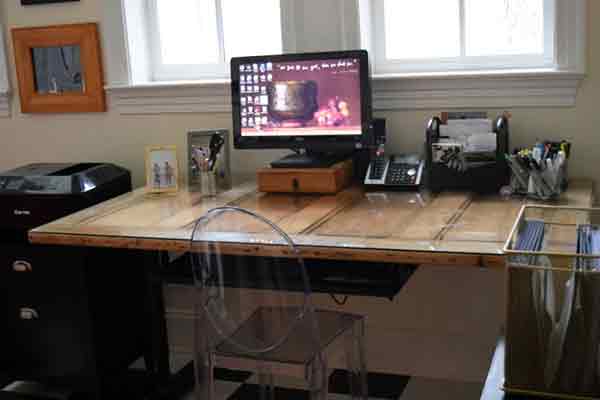 Learn how to make a DIY desk using a reclaimed door. Tutorial
5. Old Door Turned Coffee Table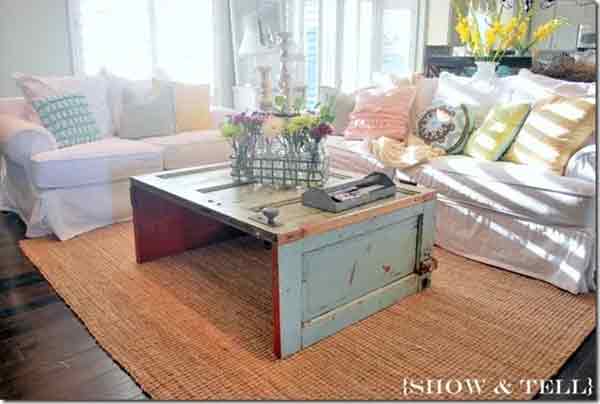 Utilize a salvaged door to create a table with sides. Tutorial
6. Cupboard Door into Art Desk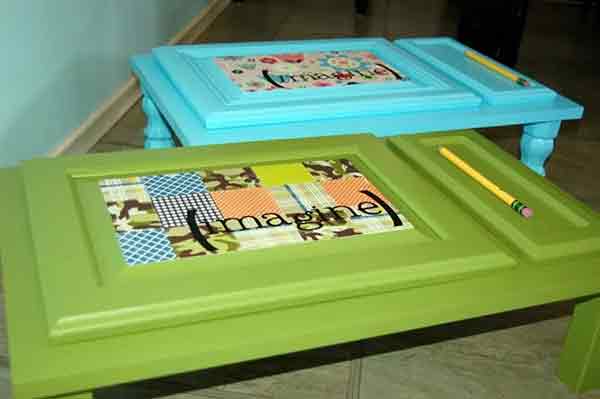 This method talks about using cabinet doors to make beautiful art desks for children. Tutorial
7. Door to Dining Table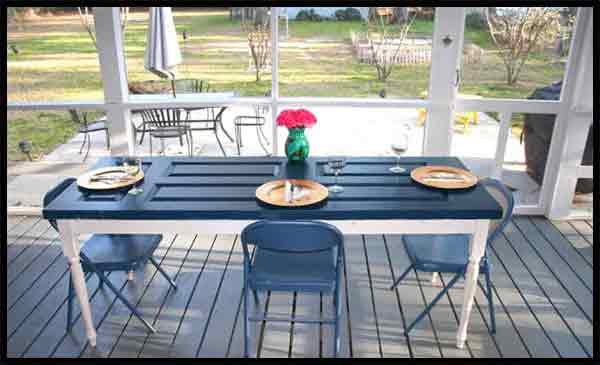 If you want to know how to turn an old door into a table for dining, you can follow these steps. Tutorial
8. Convert a Used Door into a Farmhouse Style Coffee Table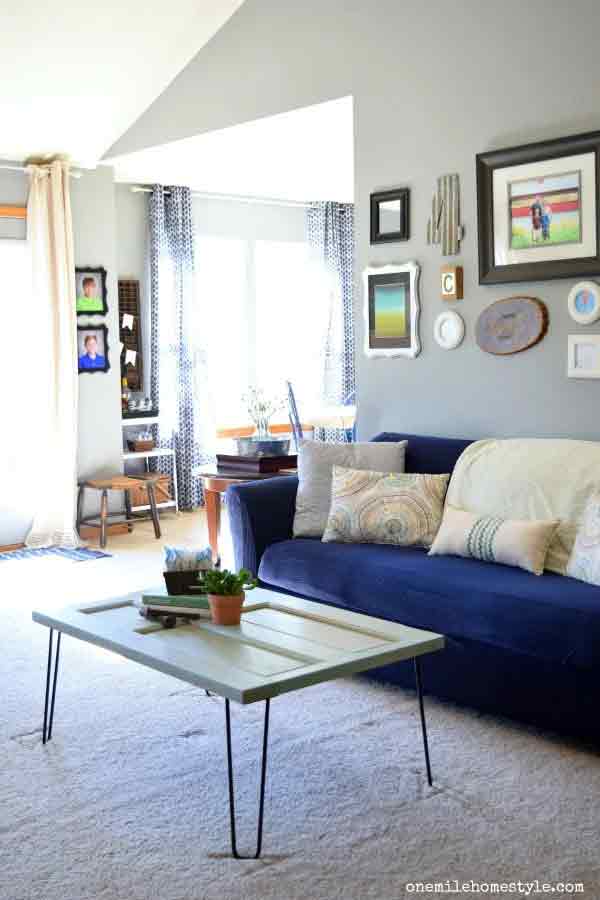 You can follow this farmhouse-style coffee table idea to add character to your living room. Tutorial
9. Vintage Door Table with Epoxy
This method teaches you how to make a unique dining room table with a visually pleasing design. Tutorial
10. Wood Coffee Table
Take an unused door and transform it into a wooden coffee table. Tutorial
11. Stained Glass Door Table DIY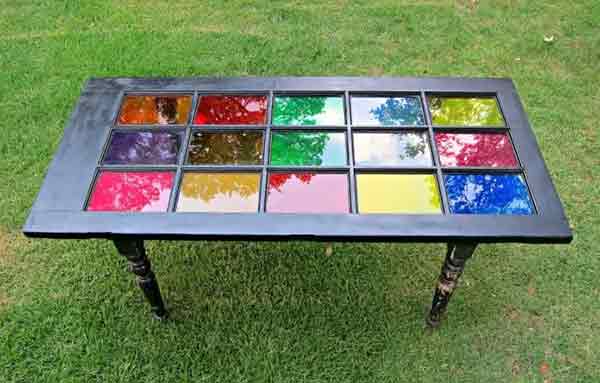 Make a colorful table with the help of a stained glass door. Tutorial
12. DIY Work Table from a Reclaimed Door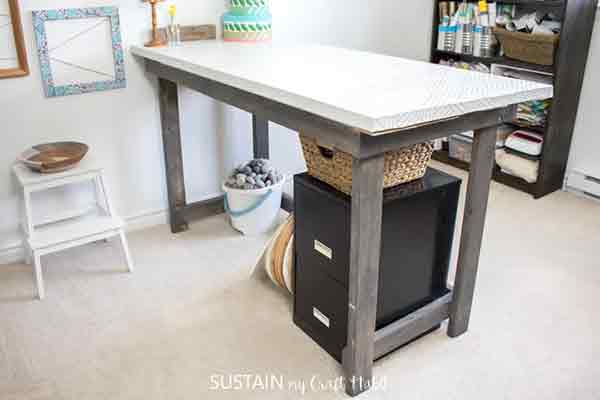 This idea discusses how to make a craft or work table using an unused interior door. Tutorial
13. Make a Desk with a Hollow-Core Door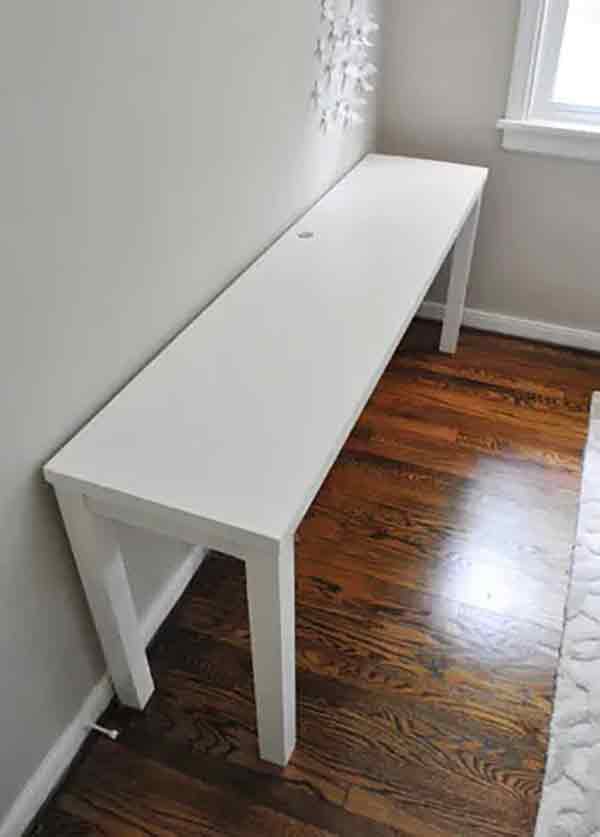 This tutorial teaches you how to create a desk or a console table using a hollow-core door. Tutorial
14. Vintage Door Coffee Table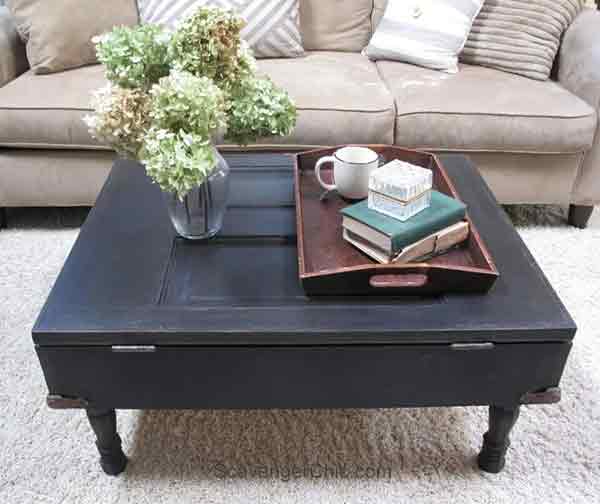 Learn how to make a compact table with a salvaged door. Tutorial
15. Unique Table Legs with Metal Wheels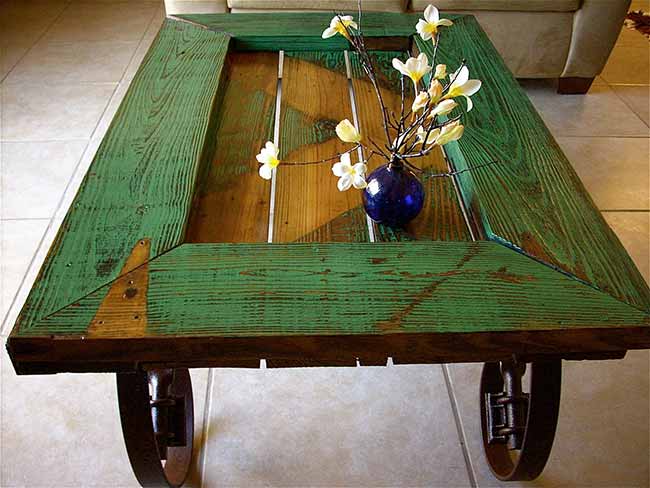 Skip traditional table legs and casters! Think about a fresh approach using an old table and big metal wheels.
Combine these to create a charming shabby chic coffee table. After assembly, you've got the freedom to add your personal touch with paint.
16. Tailored Tactics for Different Doors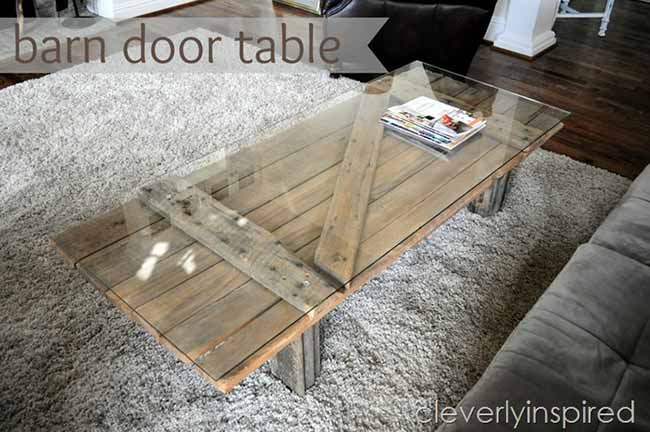 Various doors, various tricks! To transform a door into a table, adapt based on the door type. A barn door, for instance, needs a glass top to form a smooth surface.
This sets the stage for a dining or desk table. Enhance its design by incorporating extras like storage drawers or casters. (Source: cleverlyinspired)
If you want to make a smaller version of the tables mentioned above, you can follow these creative ideas. They will teach you how to make compact tables using cabinet door panels.