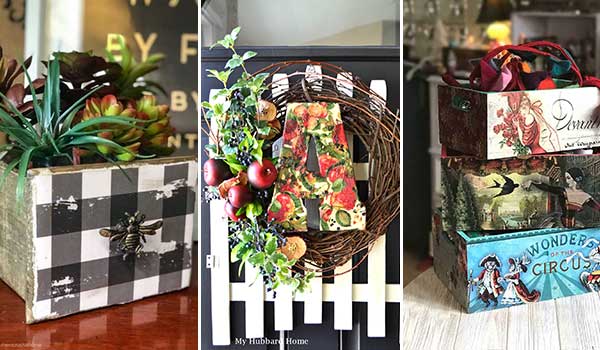 People often feel bored with conventional crafting projects. How to make each project exciting and innovative? You need to look for some unique decoupage ideas. Decoupage refers to an ancient art technique that utilizes paper cutouts and other elements to decorate objects. You don't need any special skills or expertise to experiment with the decoupage technique.
Innovative decoupage ideas let you create stunningly beautiful decorative pieces for your home. They also make excellent gifts for your dear and near ones. You can update anything, including a chair or table, using this technique. Smart and inventive ideas will transform the look of your space. There are endless options available for you to explore. Here are 22 innovative decoupage ideas that make your crafting projects inventive and exciting:
1. Make attractive wooden storage boxes in different colors and patterns using this decoupage technique. This idea helps you manage clutter stylishly.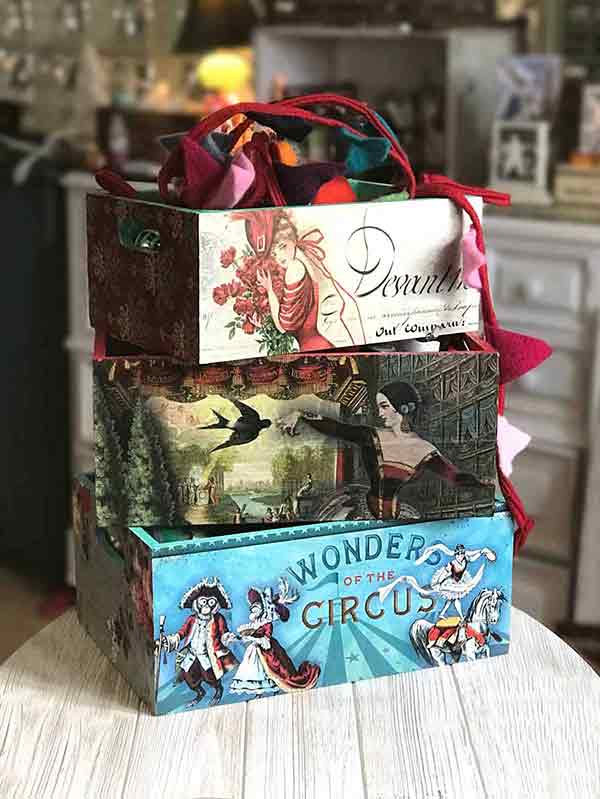 Source: artsyfartsylife.com
2. This decoupage pencil holder allows you to store your sketching and drawing tools. Go creative with the right paper cutout design and paints.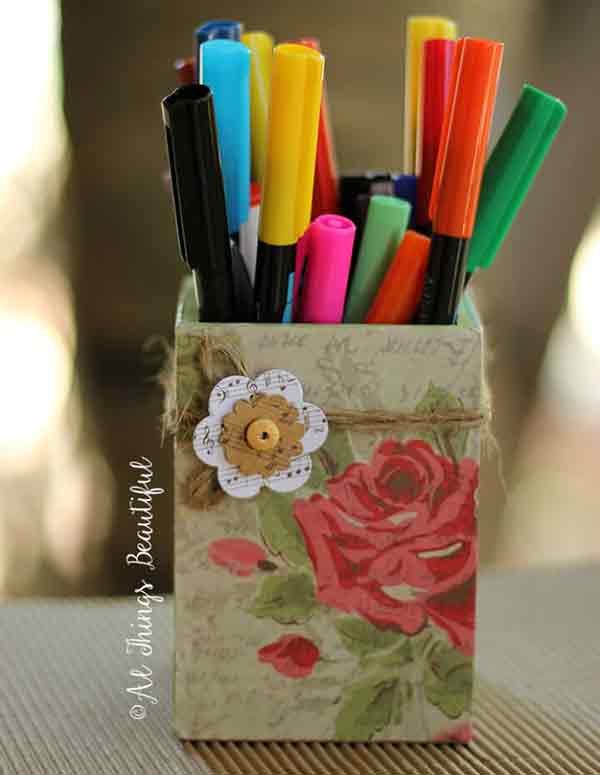 Source: althingsbeautiful.wordpress.com
3. Create unique drawer liners through decoupage to transform the overall look of your furniture.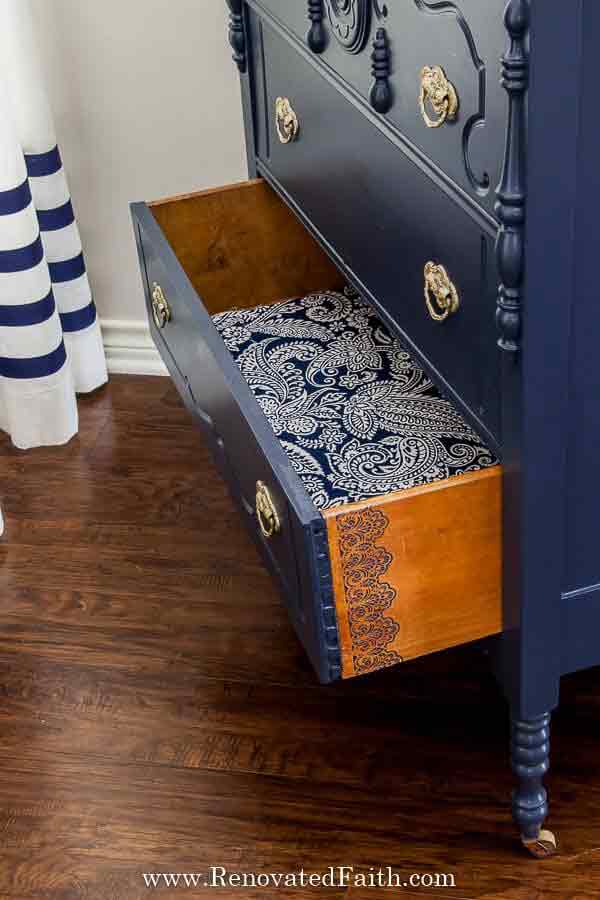 Source: renovatedfaith.com
4. Make attractive and functional candle coasters with a perfect blend of elegant floral artwork and the rural feel of wooden slabs.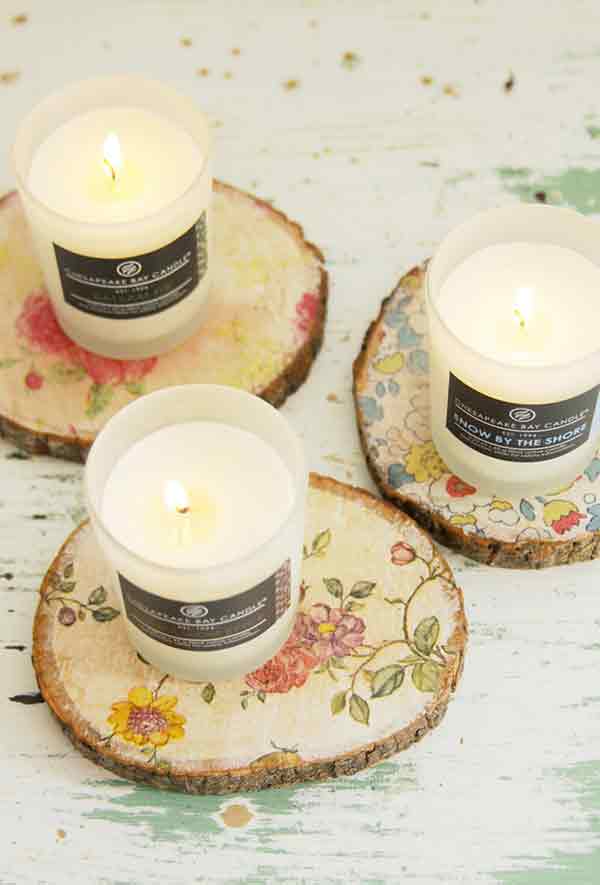 Source: flamingotoes.com
5. If you are looking for one of the easiest decoupage ideas to make a planter for faux succulents, you can use this one.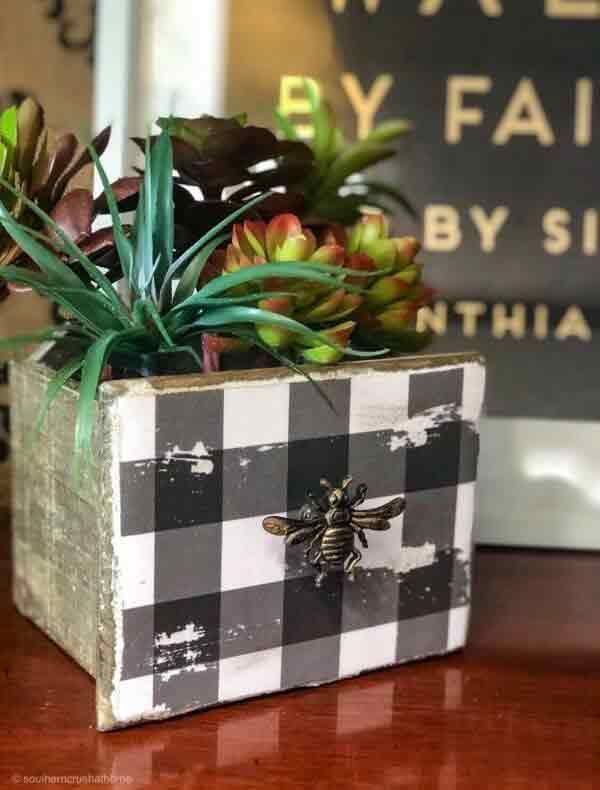 Source: southerncrushathome.com
6. If you apply a bit of creativity and skills, you can make a floral wreath that contains warm colors, leaves, and festive foods.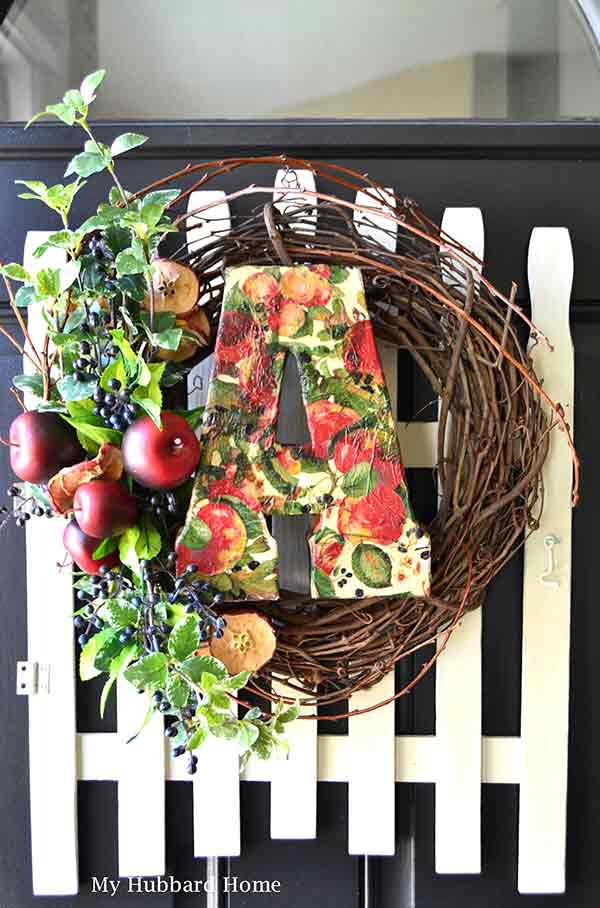 Source: myhubbardhome.com
7. Use some beautiful floral napkins in a decoupage project to make wooden furniture.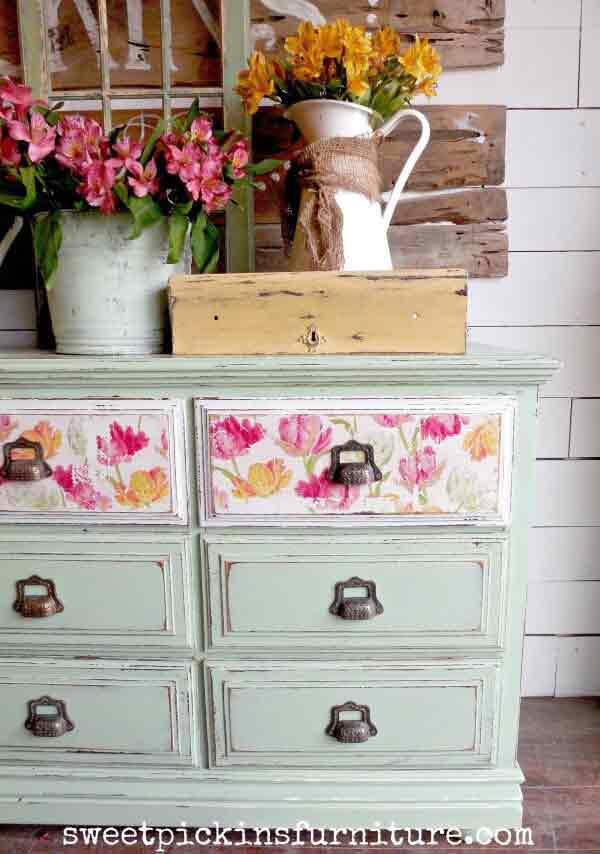 Source: sweetpickinsfurniture.com
8. Transform the look of your furniture into something classy and fresh with this decoupage tabletop idea.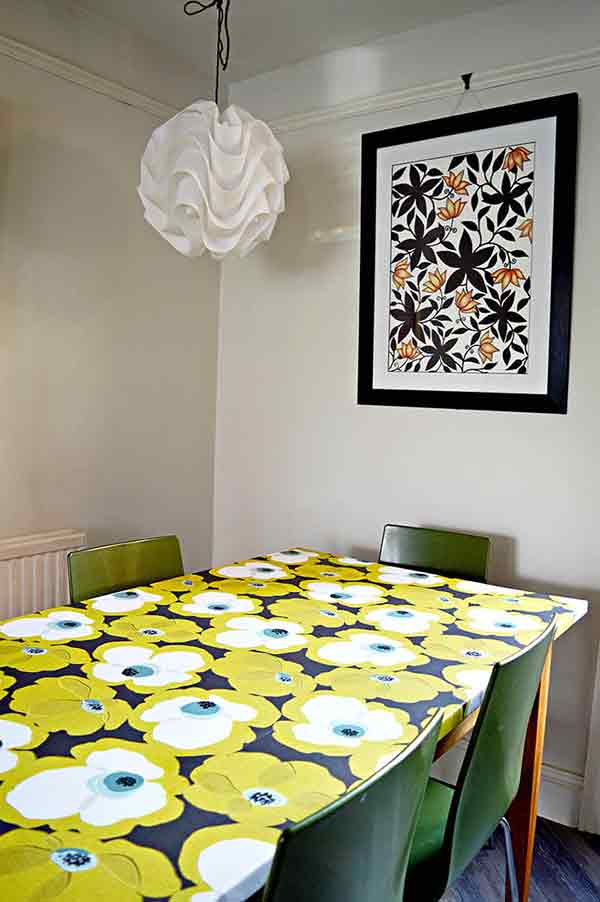 Source: pillarboxblue.com
9. Customize your furniture, especially chairs, and make it look upholstered with this decoupage idea.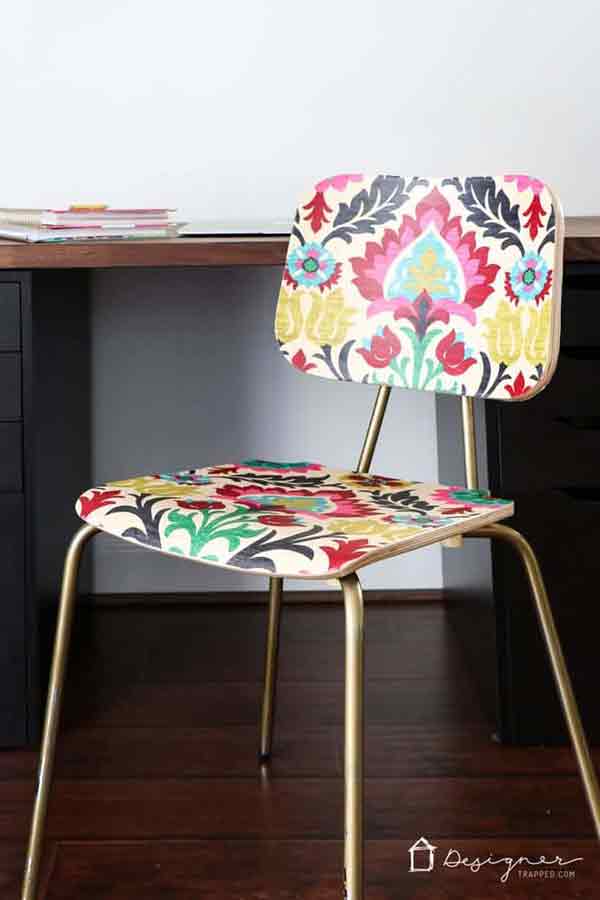 Source: designertrapped.com
10. Make your dress form look classical by painting graphics on the sheet music.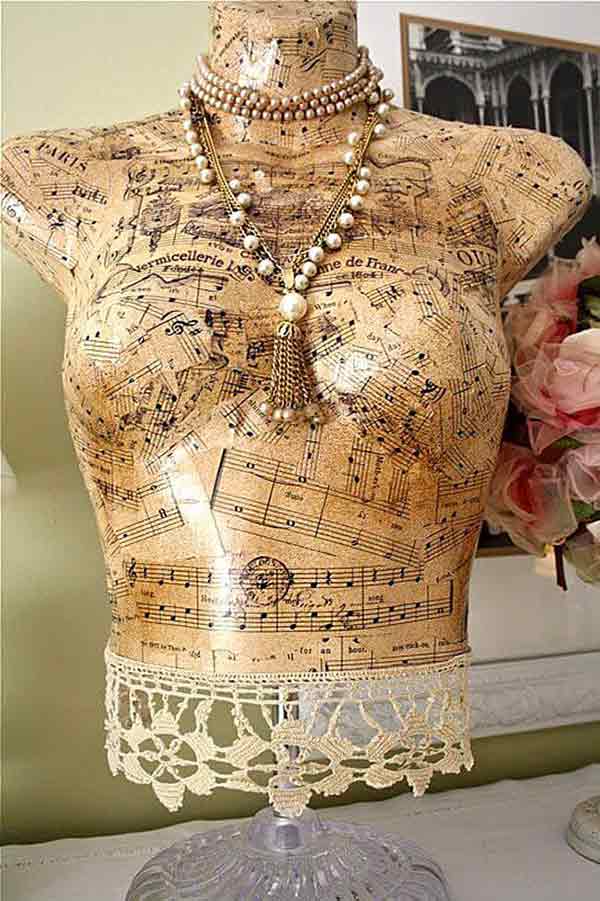 Source: thepolkadotcloset.blogspot.com
11. An old map and a used wooden tray can be used to make a classical tray with a rustic look.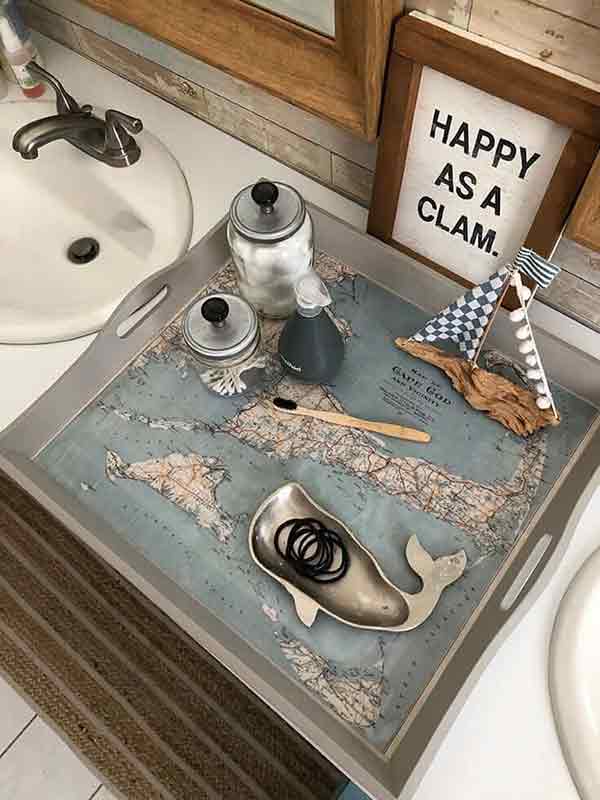 Source: kenarry.com
12. If you are on the lookout for one of the most inspiring decoupage ideas to make dresser drawers with intricate designs, this method is the ideal option.
Source: brepurposed.porch.com
13. Add a touch of elegance and fun to your common hanger signs with this upcycled decoupage wall art idea.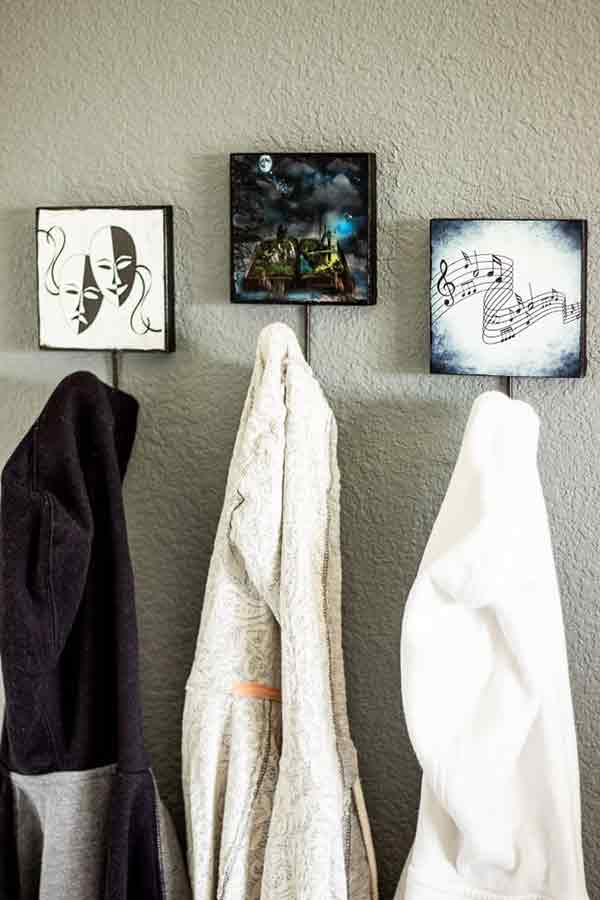 Source: leapoffaithcrafting.com
14. Take advantage of creative decoupage crafting to make planters for succulents using tin cans.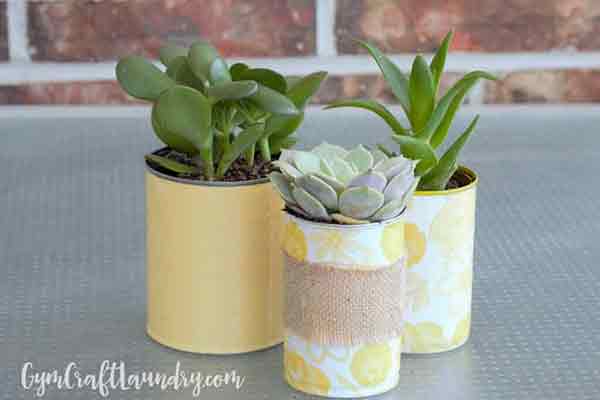 Source: gymcraftlaundry.com
15. Use candles and colorful patterned napkins to create a pleasing décor.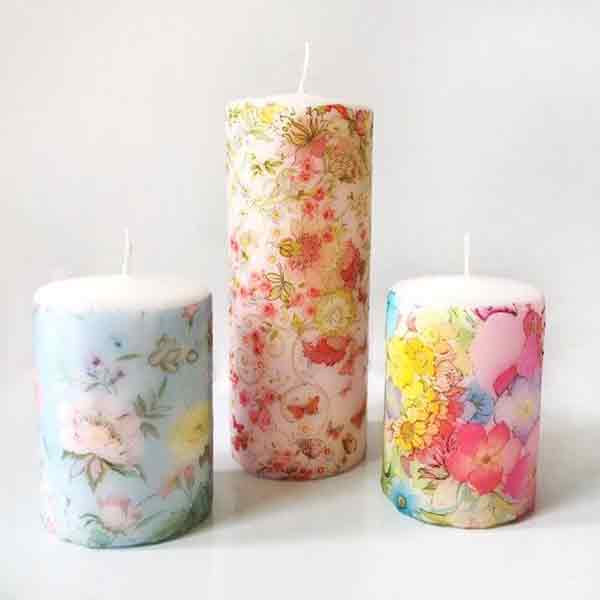 Source: thatssogemma.com
16. Follow this idea to make an appealing decoration with Styrofoam balls and patriotic napkins.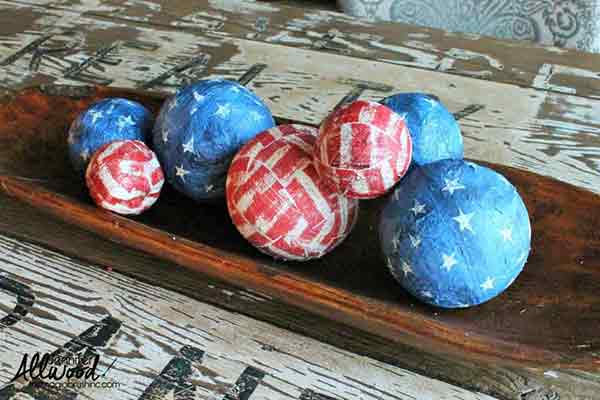 Source: jenniferallwoodhome.com
17. You can use burlap to create a coffee cabinet with a rustic and vintage vibe.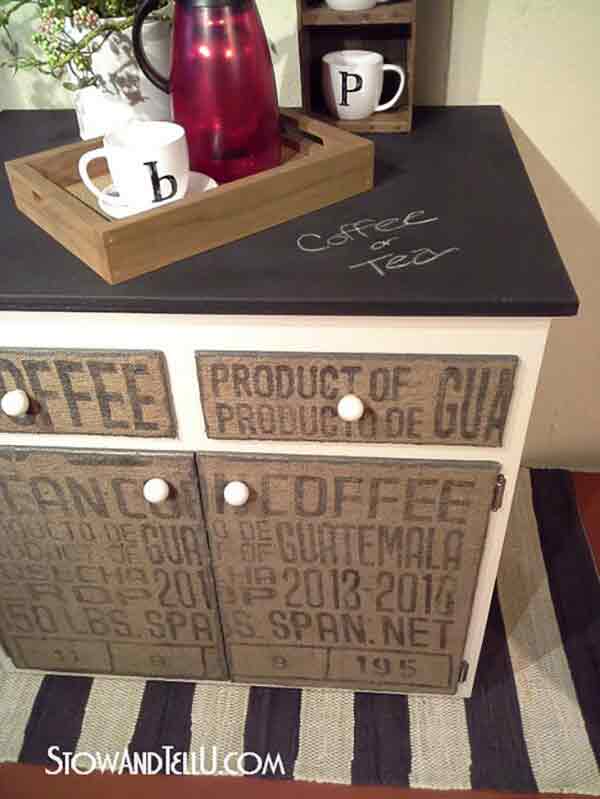 Source: stowandtellu.com
18. This decoupage monogram lets you magnificently display your favorite snapshots.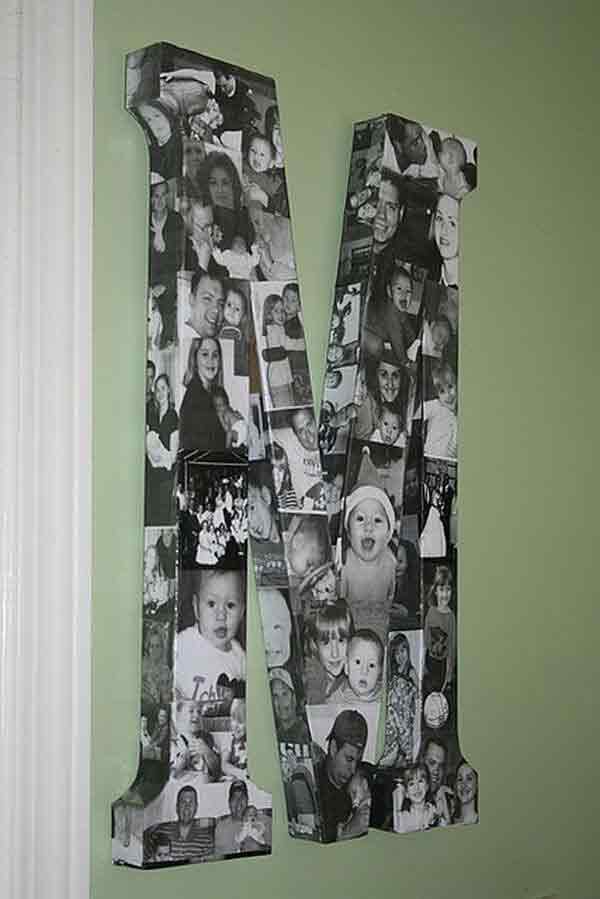 Source: alittlemooreblog.com
19. Use postcards, napkins, and other types of scraps to decorate flower pots.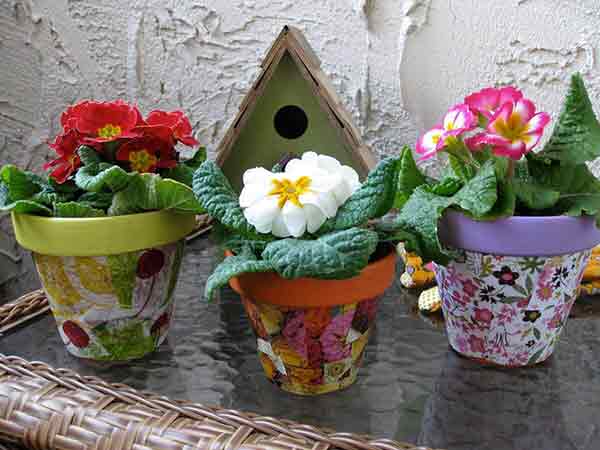 Source: petiteplanet.blogspot.com
20. Create sea glass effect with the help of decoupage techniques. All you need is a mason jar and some colored tissue paper.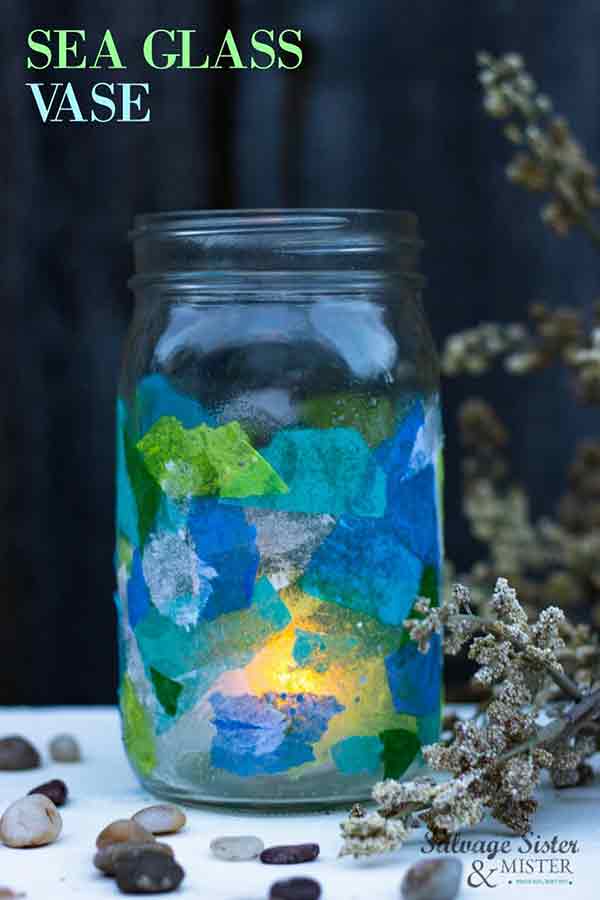 Source: salvagesisterandmister.com
21. This amazing glass serving platter project teaches you how to make attractive serving dishes for your dining room table.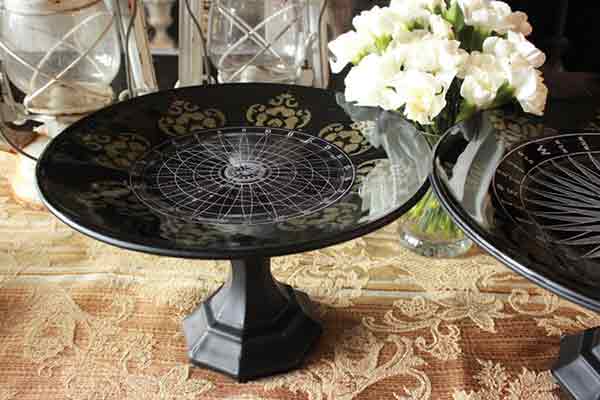 Source: thicketworks.com
22. It is one of the best decoupage ideas to make your chairs incredibly attractive using napkins.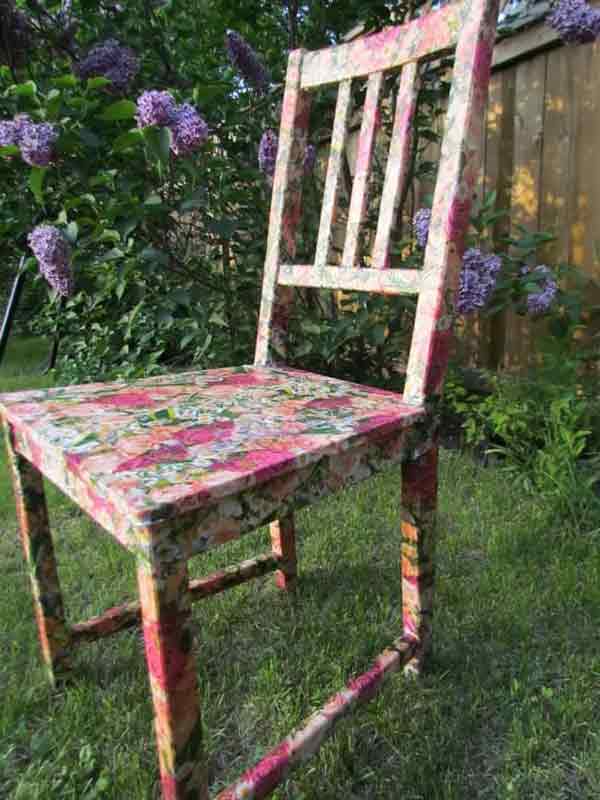 Source: etcetorize.blogspot.com