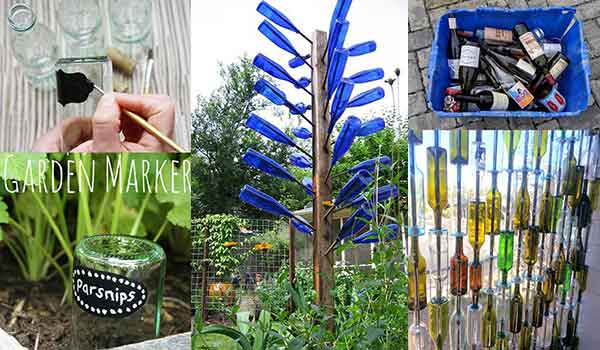 You can use old glass bottles and recycled glass jars in many different ways. Many different creative glass bottle decor ideas teach you how to make decorations, gifts, and numerous useful things. If you apply a bit of creativity, you can make some wonderful things for your home and garden.
Here are a few incredible yet practical glass bottle decor ideas that you can choose to make some small planters, garden decorations, home decorations, lighting accessories, and many more. These simple and beautiful ideas also teach you how to make cute gifts that create a lasting impression.
1. Make Magical Garden Decorations Using Glass Bottle Trees
Make a stunningly attractive DIY bottle tree that reflects sunlight beautifully with long redwood or cedar rebars or long nails.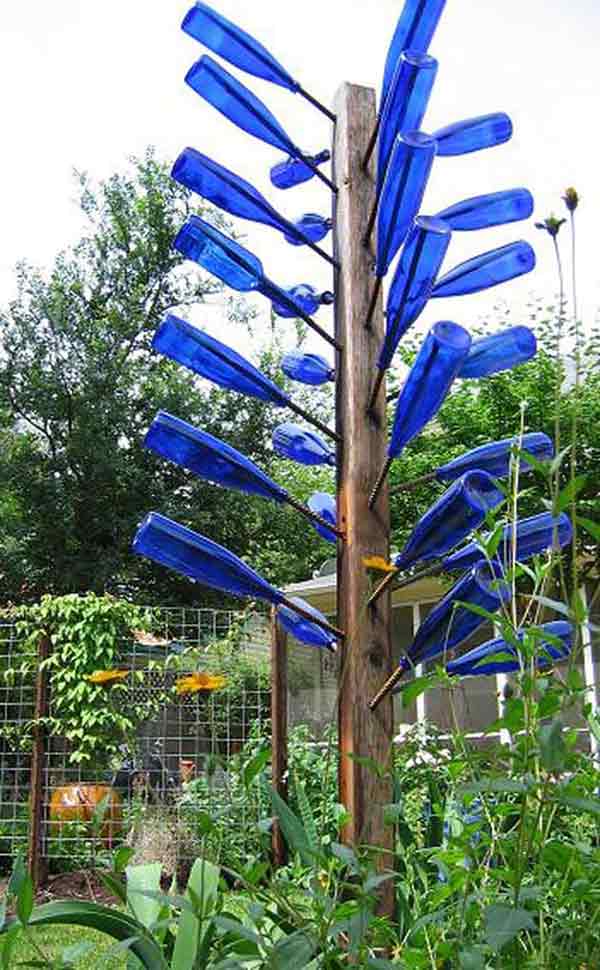 Via Penick
2. Recycled wine bottle self-watering planters
Cut old wine bottles to make many appealing crafts.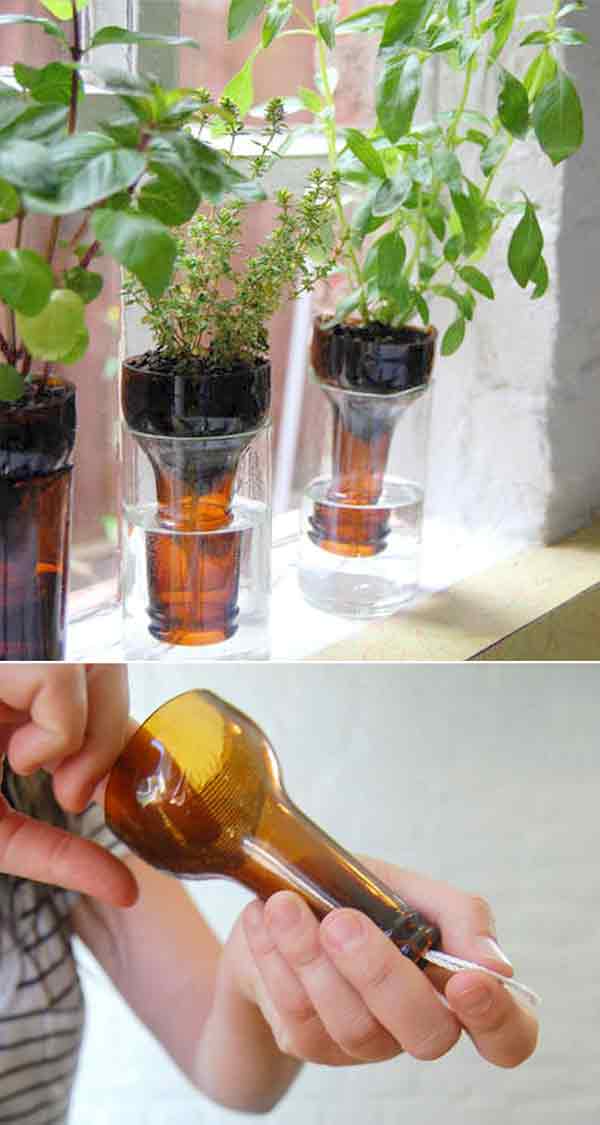 via Design Sponge
4. Make Stained Glass Wall with Recycled Glass Bottles and Cans
It is one of the best glass bottle decor ideas that teach you how to make stained glass walls.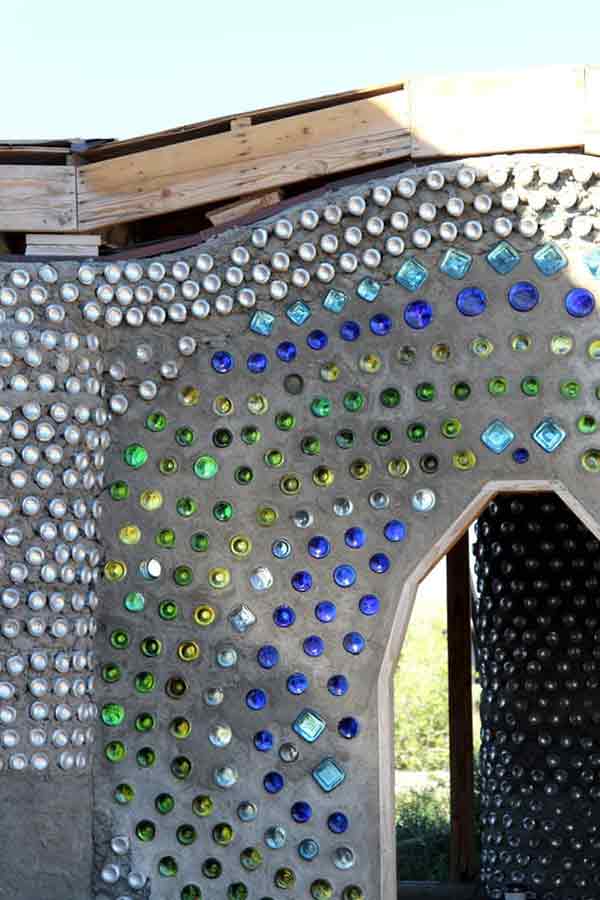 5. Hanging Mason jar lights
Do you want to make some exciting holiday or farmhouse decorations? These Mason jar ideas are the best examples.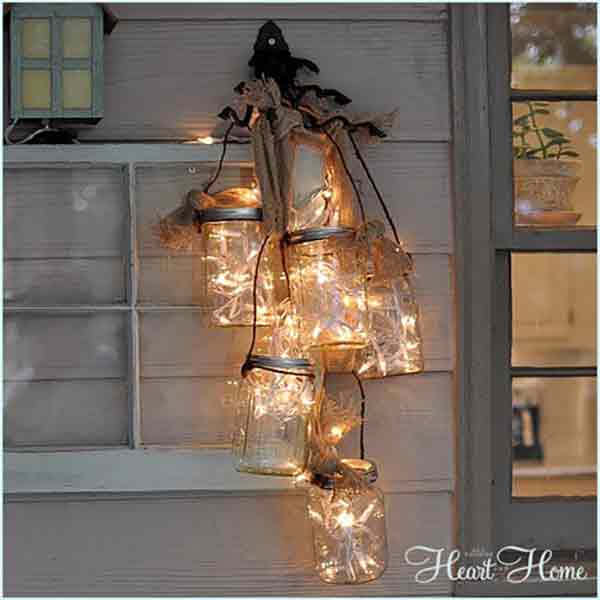 via All things Heart and Home | Robin 
7. DIY Mason jar soap dispenser
A pleasing soap dispenser can be made by using super glue to paste a soap bottle pump on a Mason jar lid.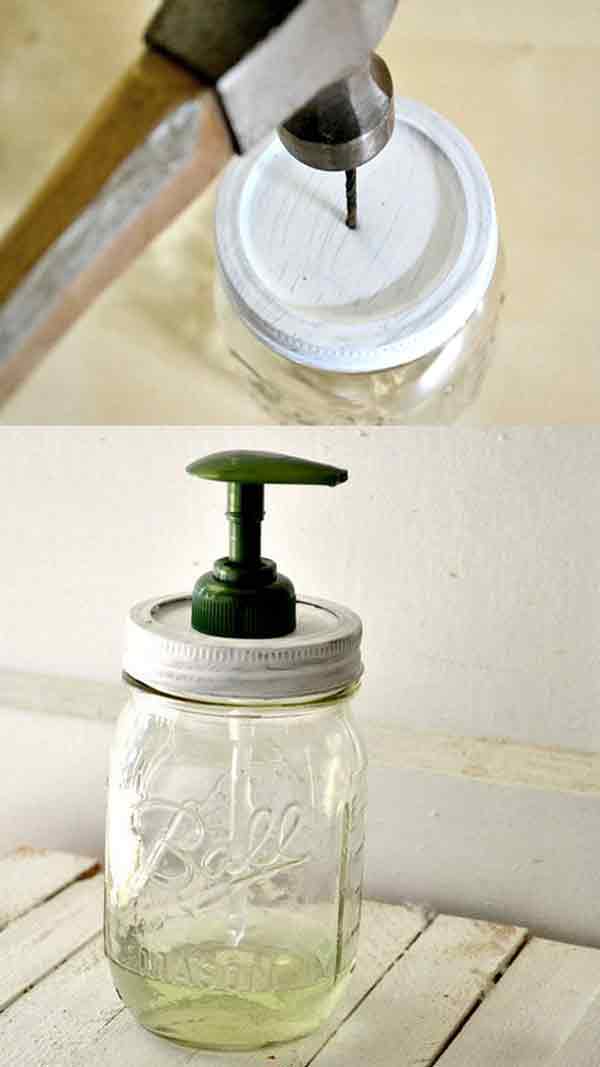 via SheKnows
8. Recycled glass bottle tiki torch
Transform your outdoor party gathering with the help of this DIY wine bottle tiki torch.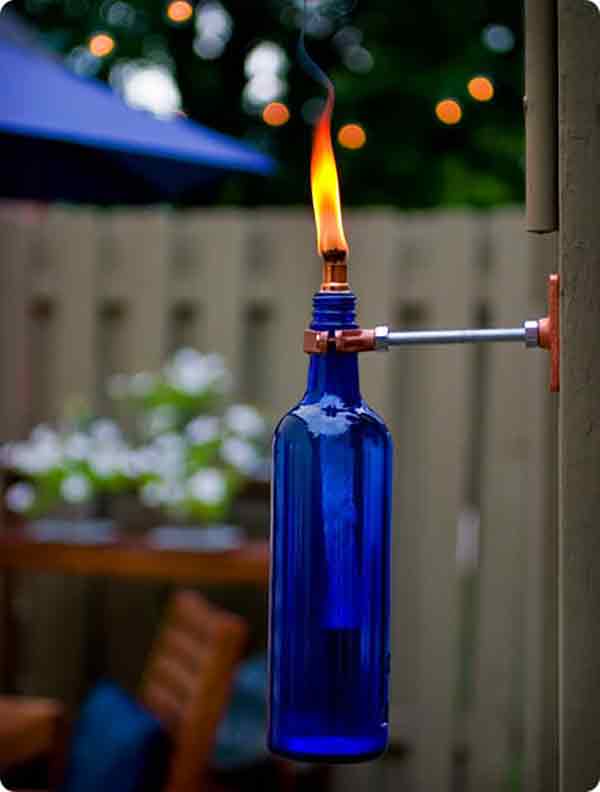 via  Design Sponge
9. Recycled glass bottle garden edging
This idea teaches you how to make fanciful and incredibly beautiful DIY garden decorations.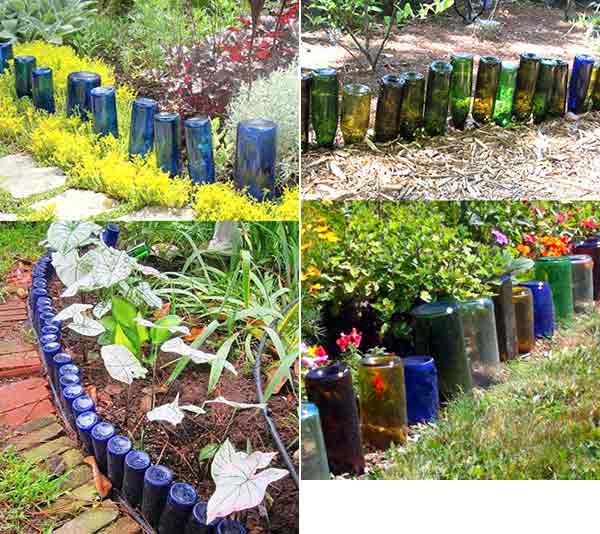 Check them out here and here .
10. Up-cycled glass bottle wall
Learn how to make a distinct screen wall with 125 old glass bottles.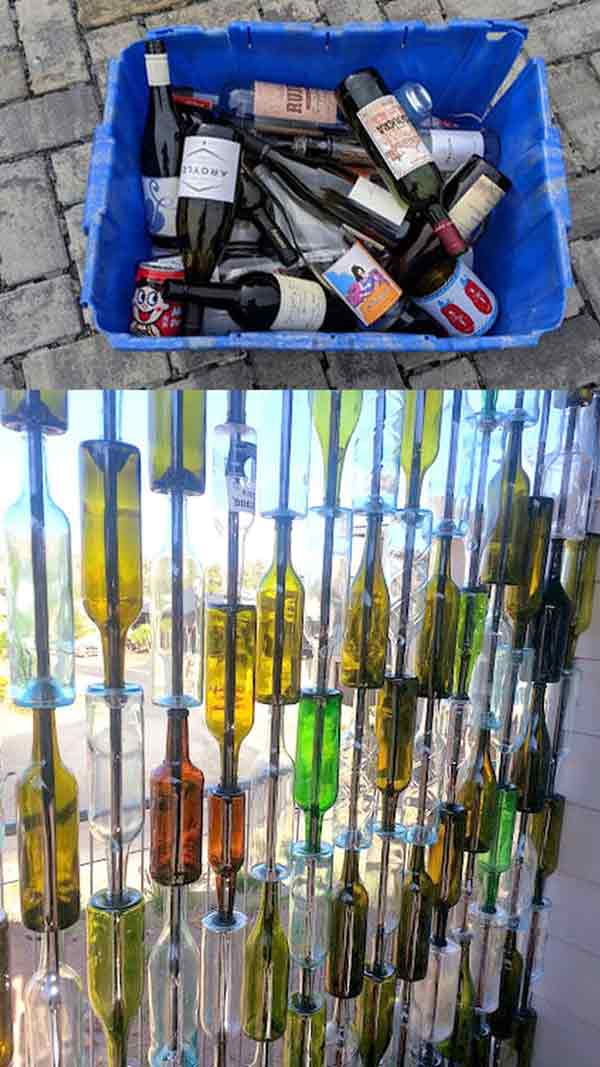 via Joanne
11. Thrift store glass vase to paper flower lanterns
This project clearly tells you how to utilize a vase or drinking glass with straight sides to create magical flower lanterns.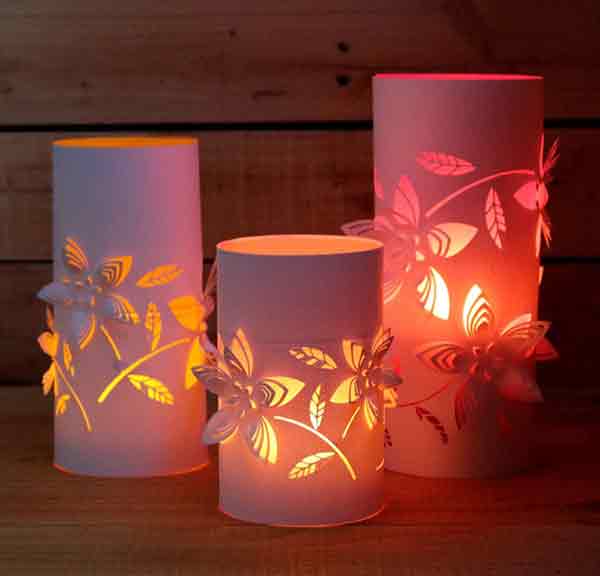 12. Glass jar pin cushions
Keep your sewing friends excited with these glass jar pin cushions.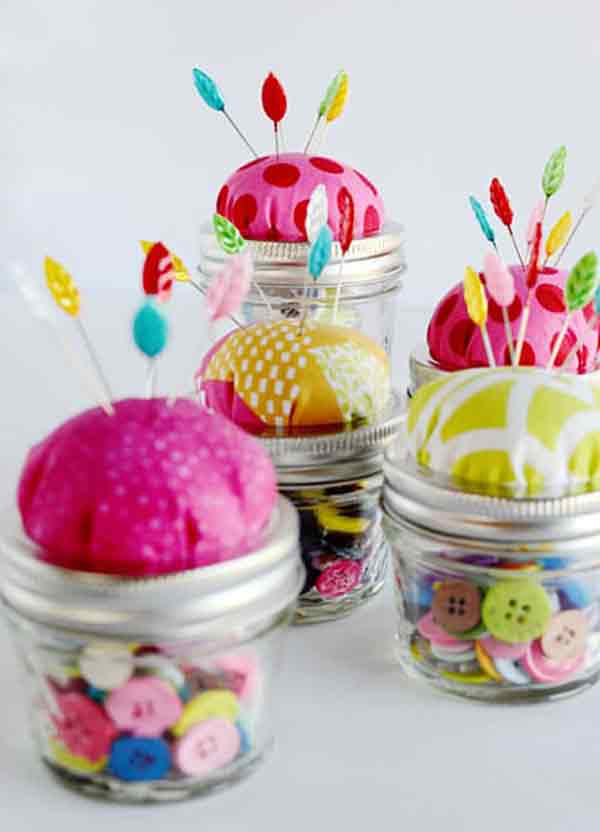 13. DIY Mason jar pendant lamp
You can make a simple and attractive Mason jar pendant light that creates a beach mood.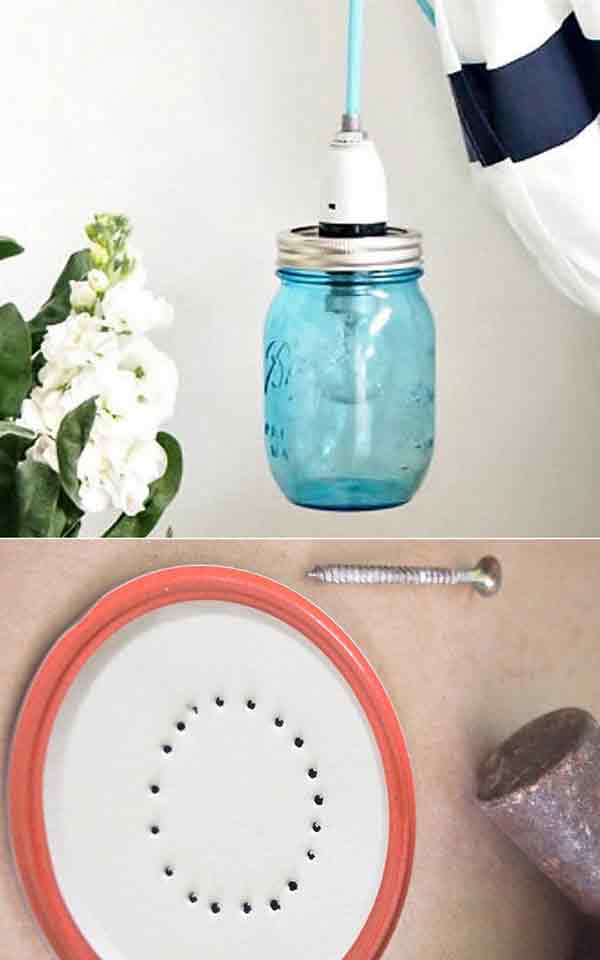 via A Beach Cottage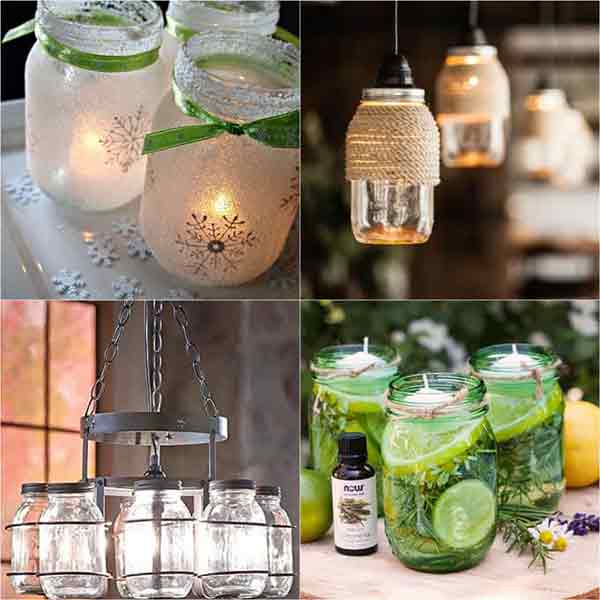 14. Glass bottle garden markers
Create unique and appealing garden labels with glass paint.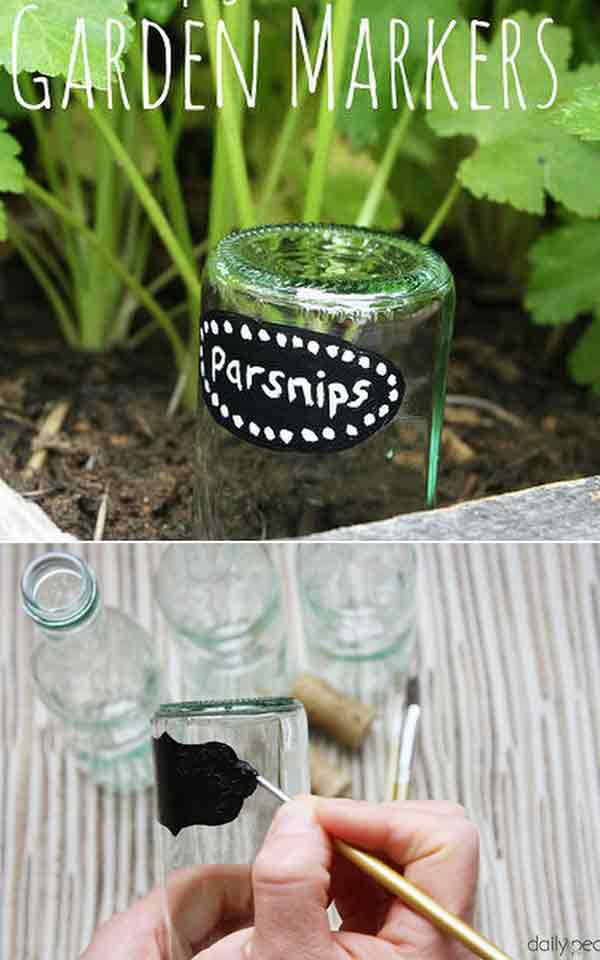 Tutorial: Cortney 
15. Snowy Mason jar decorations
You can make inspiring and appealing Mason jar decorations using empty mason jars or jam jars.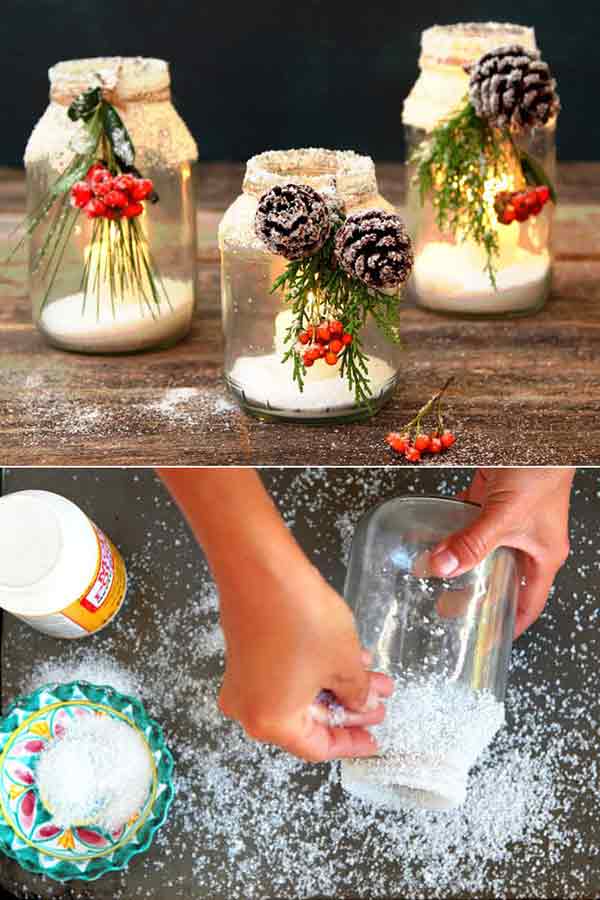 17. Glass bottle craft room storage ideas
Utilize Mason jar lids with holes for yarn or ribbon storage.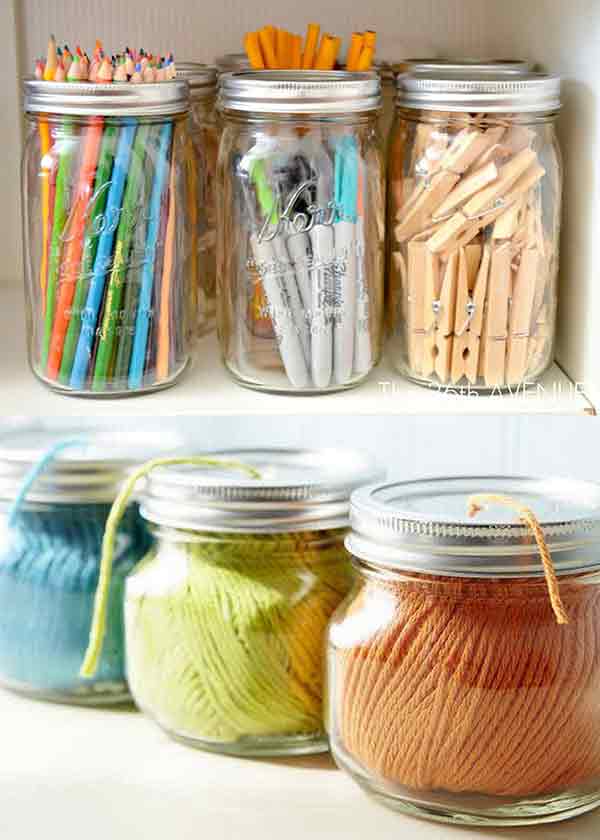 Via 36th Avenue and PG Everyday
18. Gratitude turkey jar decorations and Thanksgiving crafts
You can express your gratitude by filling a jar with candies and thank-you feathers.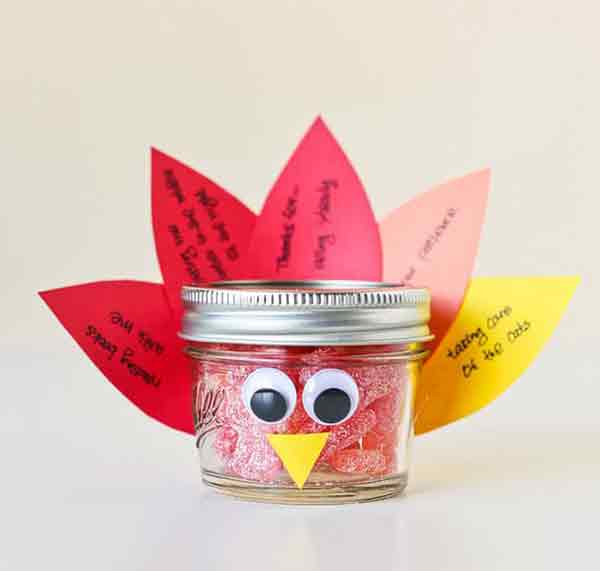 via Esther
19. Farmhouse glass bottle lamp
It is one of the easiest glass bottle decor ideas that teach you how to make an elegant farmhouse-style DIY lamp.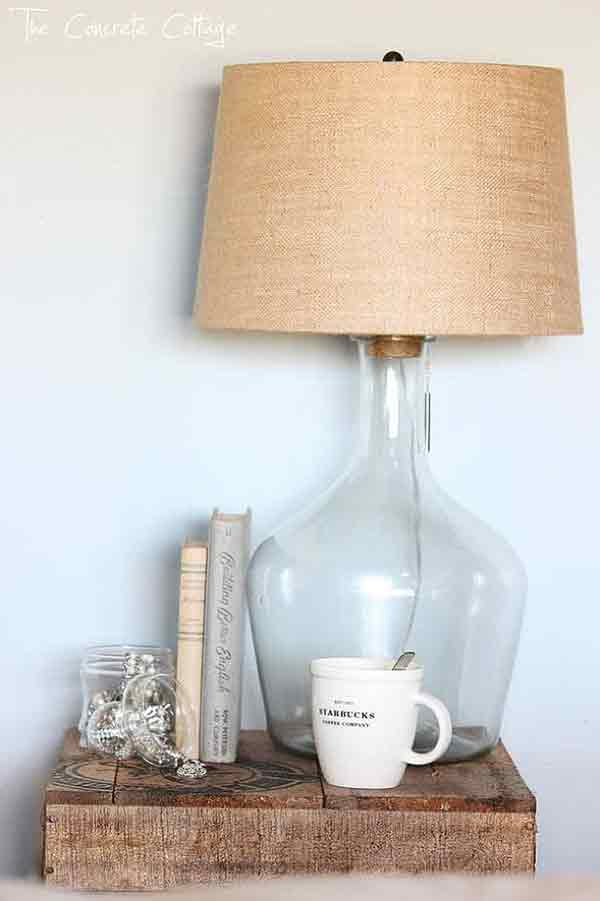 Tutorial: Jeannine