26 Fabulous Garden Decorating Ideas with Rocks and Stones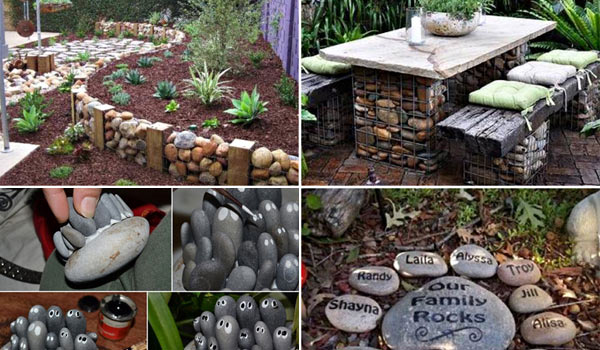 If you have a garden but don't want to spend a lot of money on decorations, rocks and stones may be a great option for you. Since rocks and stones are natural, you can acquire them at no cost as they are readily available everywhere. They can enhance the beauty of your garden with minimal maintenance required. All you need to do is collect them and follow our ideas for incorporating them into your garden decor.
The ideas presented here provide the most comprehensive tutorials and details, enabling you to complete the projects entirely on your own. Don't hesitate any longer, take action now!
1. Create nature-inspired designs using river stones and depict blooming daisies, sunflowers, and buzzing dragonflies to decorate your garden.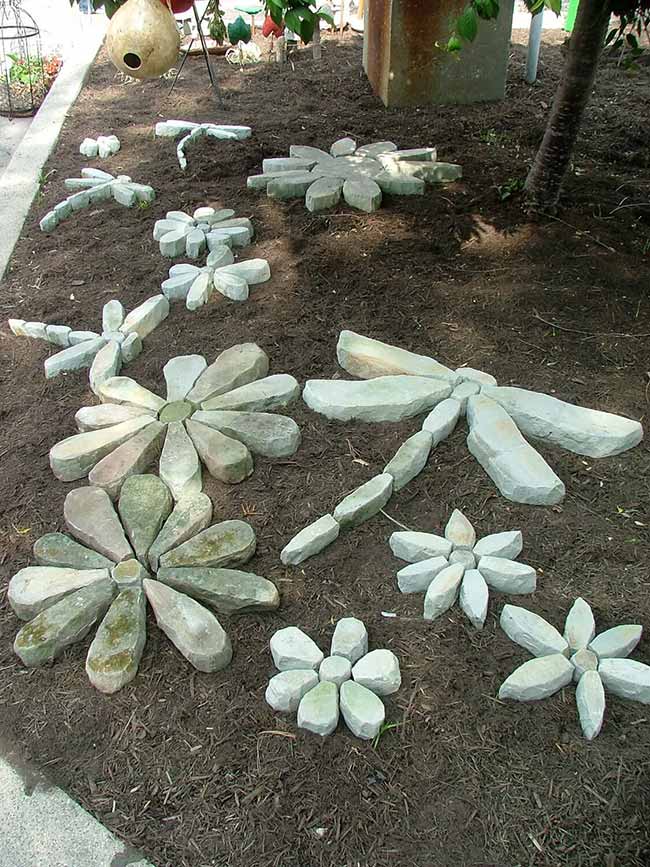 2. Looking for a personalized and affordable way to add some character to your garden? Why not create your own DIY stepping stones?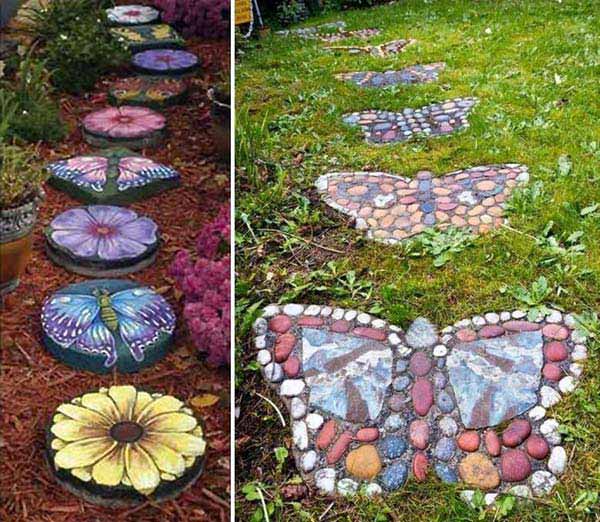 Source: flickr.com:mfeingol
3. Surround bold boulders with smooth river rocks and tiny black pebbles to create a beautiful statue-like decor ideal for water-restricted areas.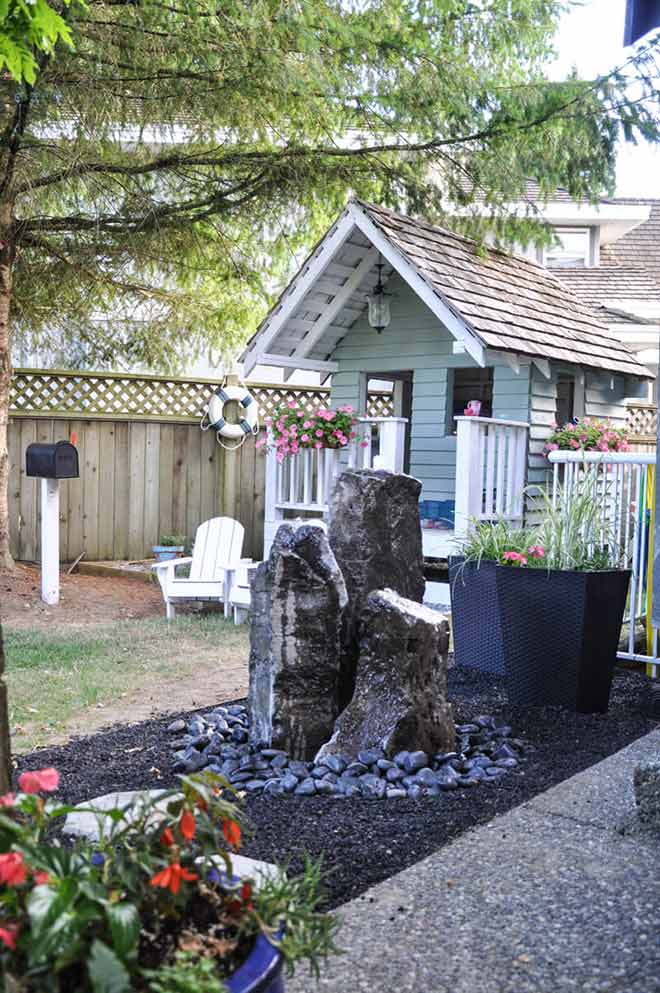 Source: suburble.com
2. By incorporating a gabion wall into your garden design, you can create a dramatic feature that adds both texture and depth to your outdoor space.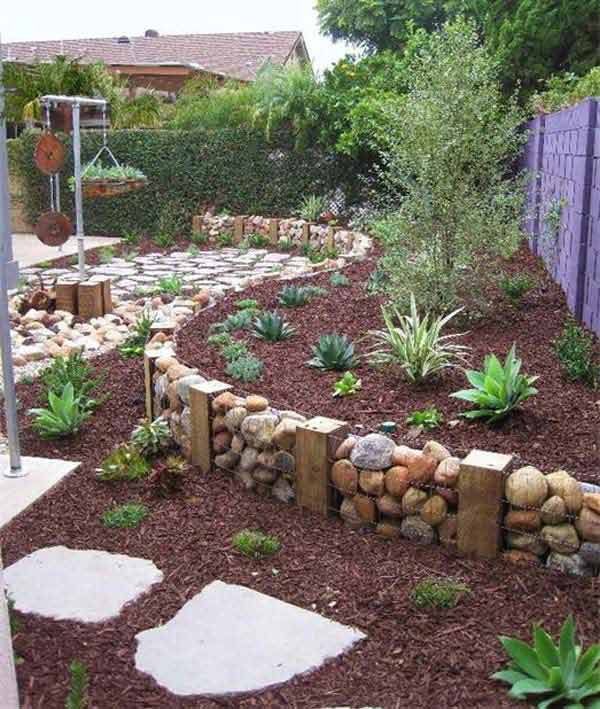 3. Have you ever considered making a fun and playful addition to your garden, like a rocking caterpillar made of rocks and stones?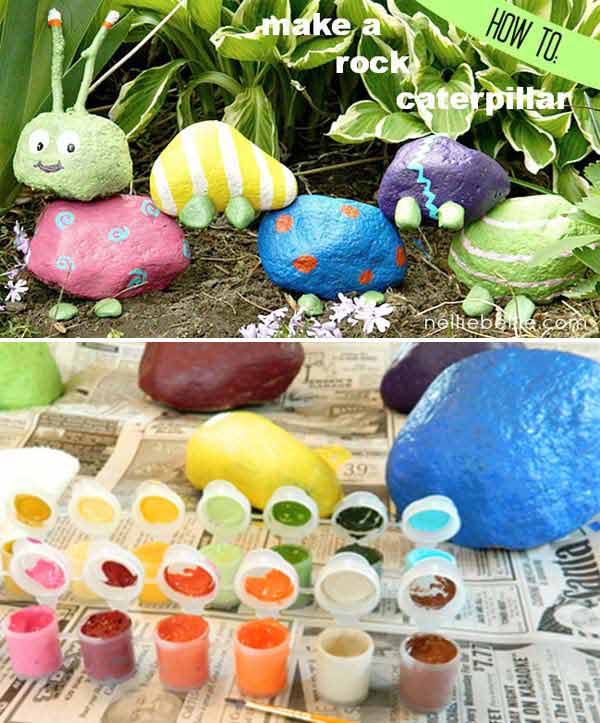 Tutorial: nelliebellie.com
4. Adding a spiral rock mosaic path to your garden not only creates a beautiful focal point, but also provides a functional and practical walkway.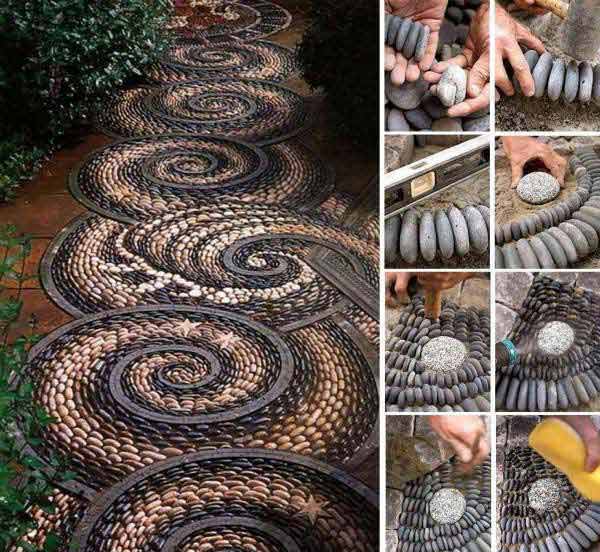 5. A stone garden bench is a timeless and classic addition to any outdoor space, providing both functionality and aesthetic appeal.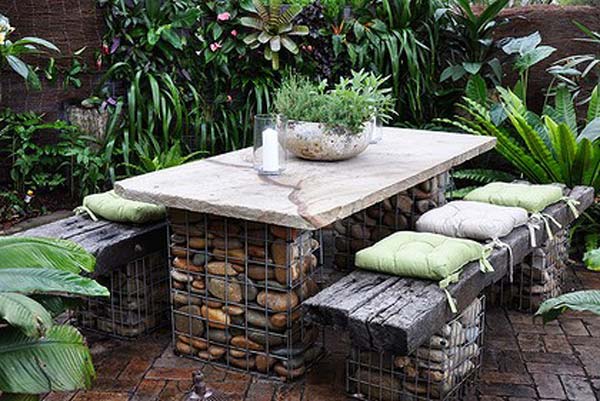 6. Add a touch of whimsy to your garden with a stone tree or car sculpture, made with a variety of different stones and rocks.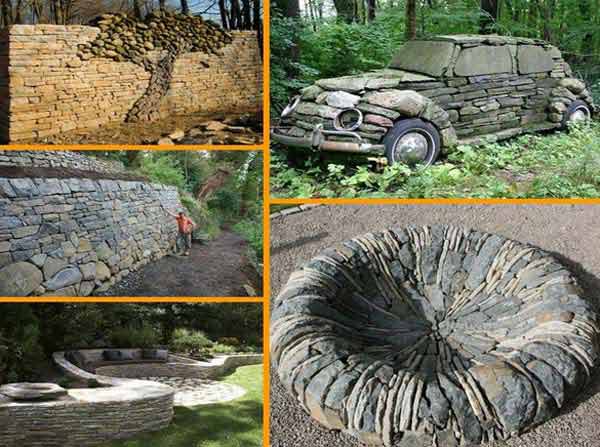 7. Give your garden a personalized touch with painted rock garden markers, a fun and creative way to label your plants and flowers.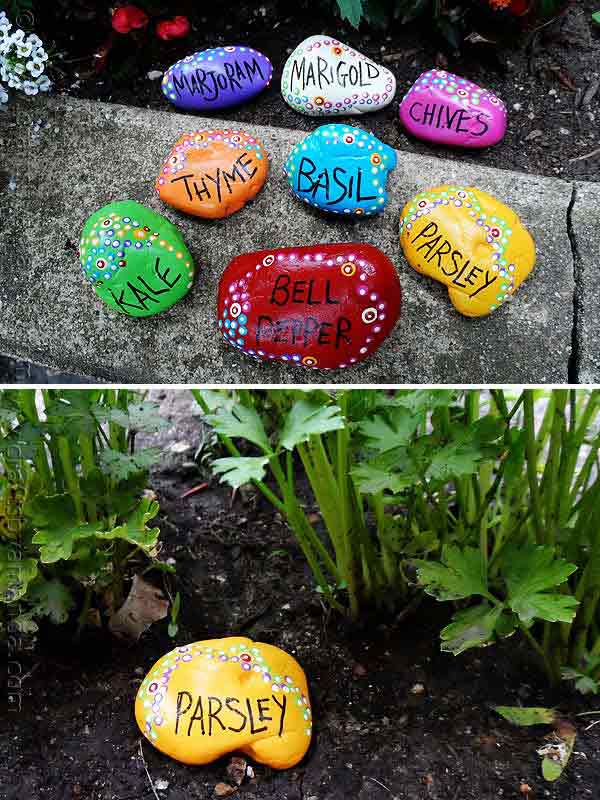 Tutorial: craftsbyamanda.com
8. Transform beach pebbles into a beautiful and unique garden bench that blends seamlessly with the natural surroundings of your outdoor space.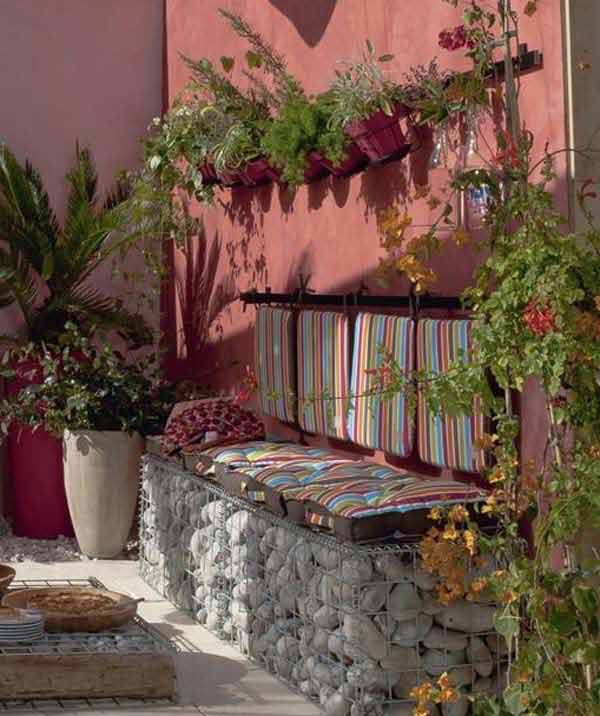 Source: lushome.com
9. Make your outdoor space even more enjoyable with a tic tac toe garden table, a fun and interactive addition for family and friends to enjoy.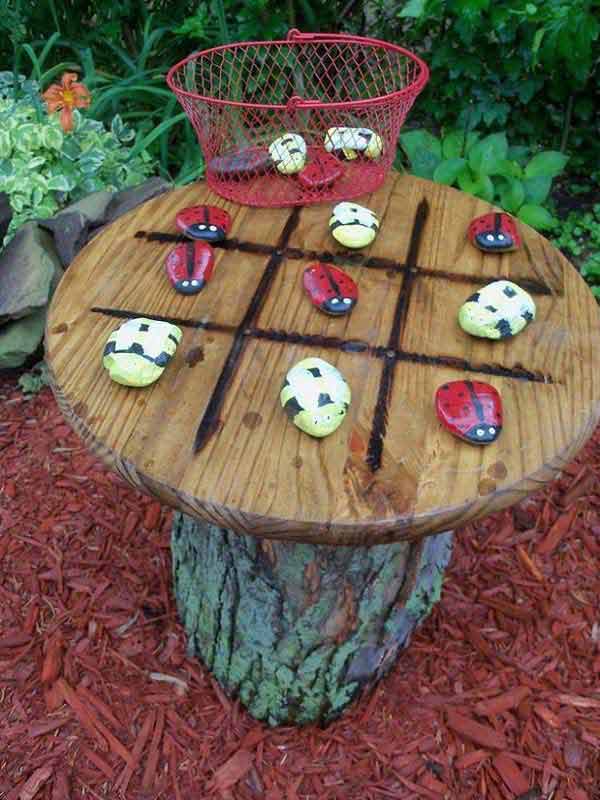 Source: hometalk.com
10. Create a stunning and unique wire and stone heart sculpture to add a touch of romance and elegance to your garden.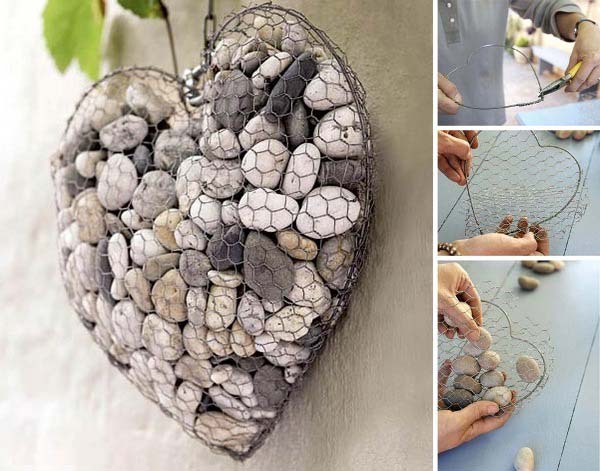 11. How about adding some playful charm to your garden with strawberry rocks that are easy to make?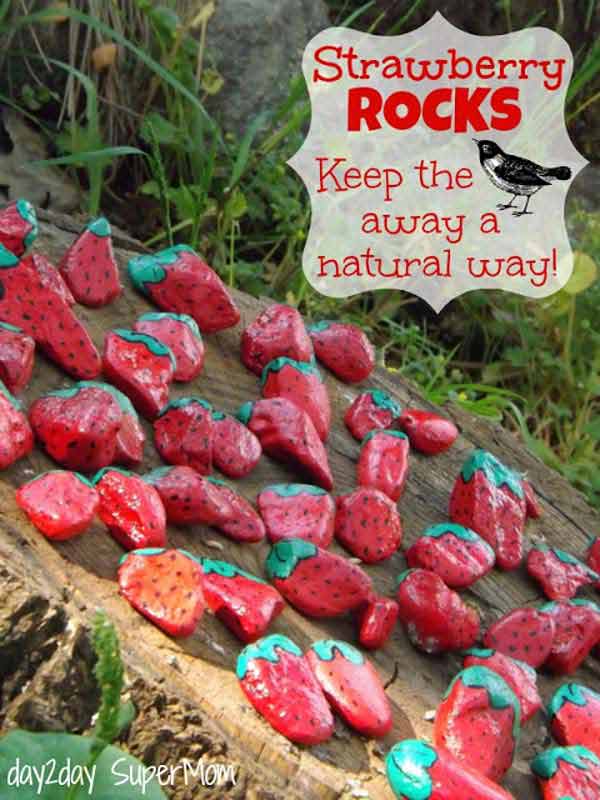 12. Transform your garden into a desert oasis with a DIY rock cactus garden that's both fun and easy to create.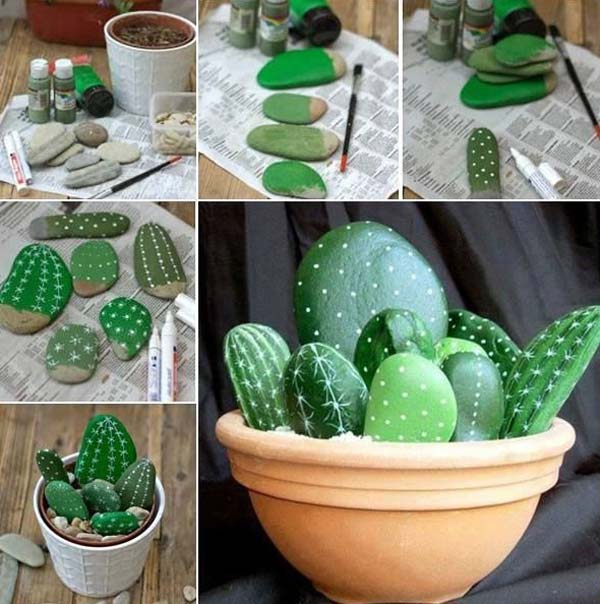 Tutorial: craftberrybush.com
13. Want to add a beautiful water feature to your garden? Try making a DIY stacked rock fountain for a relaxing and serene atmosphere.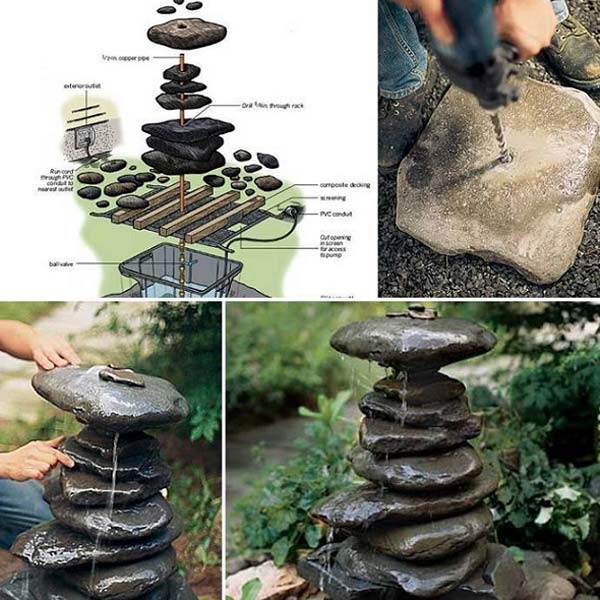 Tutorial: instructables.com
14. Have you ever wanted to leave your mark in your garden? Rock foot prints are a simple and easy way to create a personalized touch.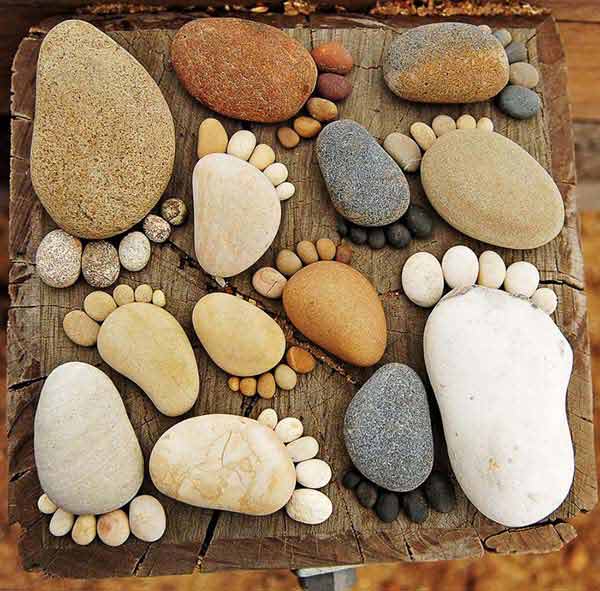 Source: harvestheart.tumblr.com
15. Bring a touch of magic to your garden at night by painting small rocks with glow-in-the-dark paint for a fun and whimsical effect.

16. Give your garden some personality with adorable animal stone art that's both charming and creative.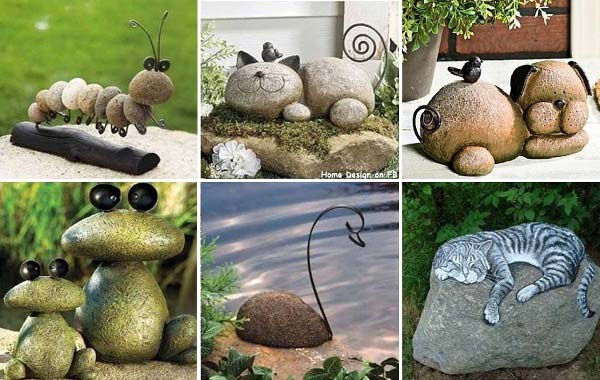 Source: goodshomedesign.com
17. Rock out with some cool stone art that features a concert scene – perfect for music lovers and fans of unique garden decor.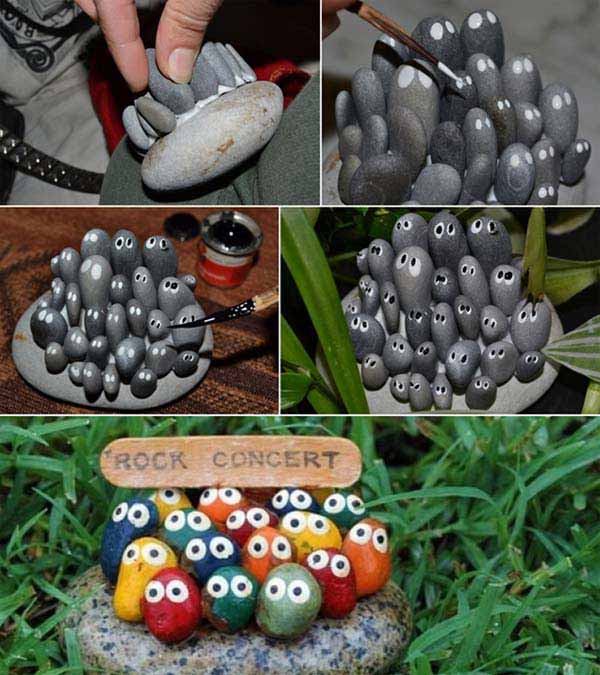 Tutorial: instructables.com
18. Add a touch of elegance to your outdoor space with a stone patio bench that's both functional and stylish.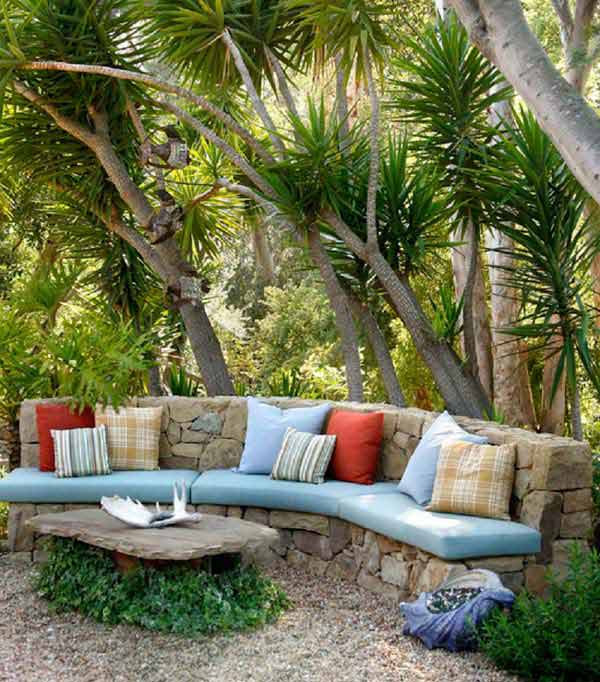 19. Celebrate the love and unity of your family with the charming idea of "Our Family Rocks" that creates a heartwarming display in your garden.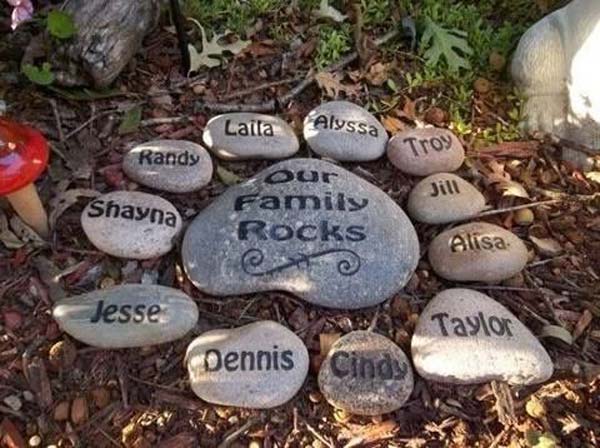 20. Create a stunning work of art for your garden with pebble garden art that features intricate designs and patterns.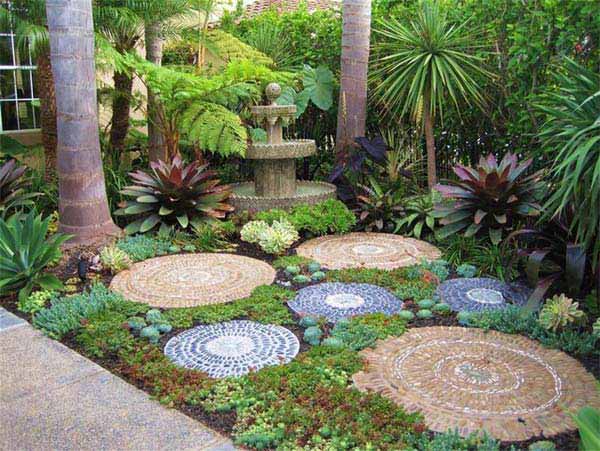 21. There can be a whimsical touch added to your garden by building a mini stone hobbit cottage using rocks and stones.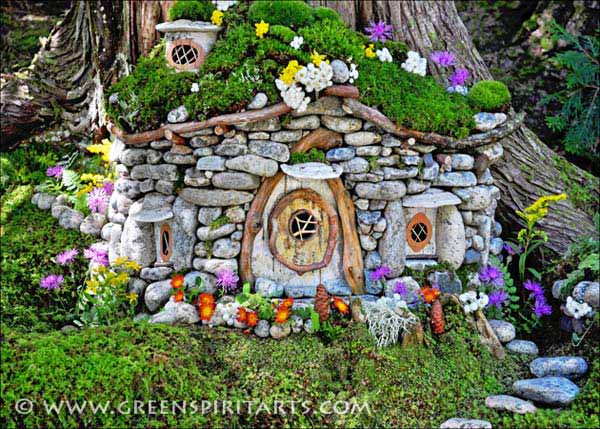 Source: stoneartblog.blogspot.com
22. Add a touch of charm to your garden with these cute stone birdhouses, which you can make easily using rocks and stones.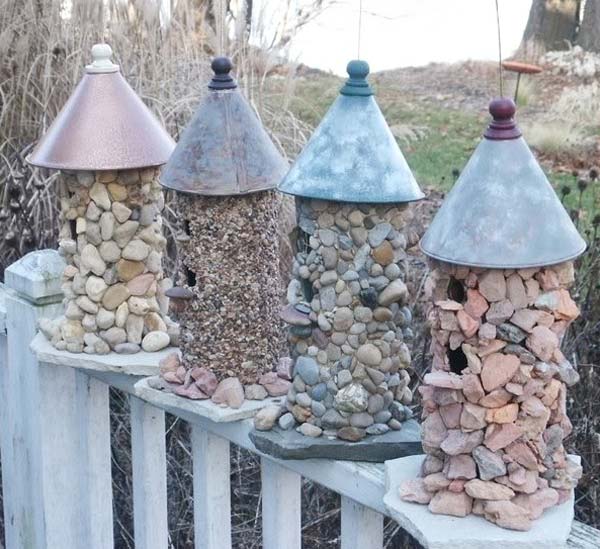 Source: empressofdirt.net
23. Want to add some color to your garden? Why not try painting the stones in your garden with bright and bold colors to create a stunning effect.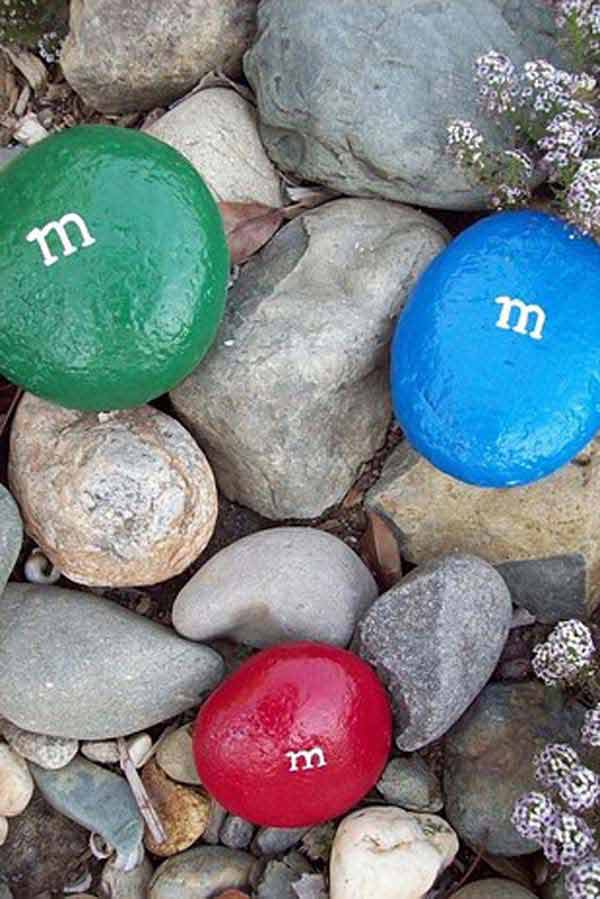 Source: buzzfeed.com
24. Make your own DIY rain chimes from river stones and enjoy the soothing sound they make as the raindrops fall.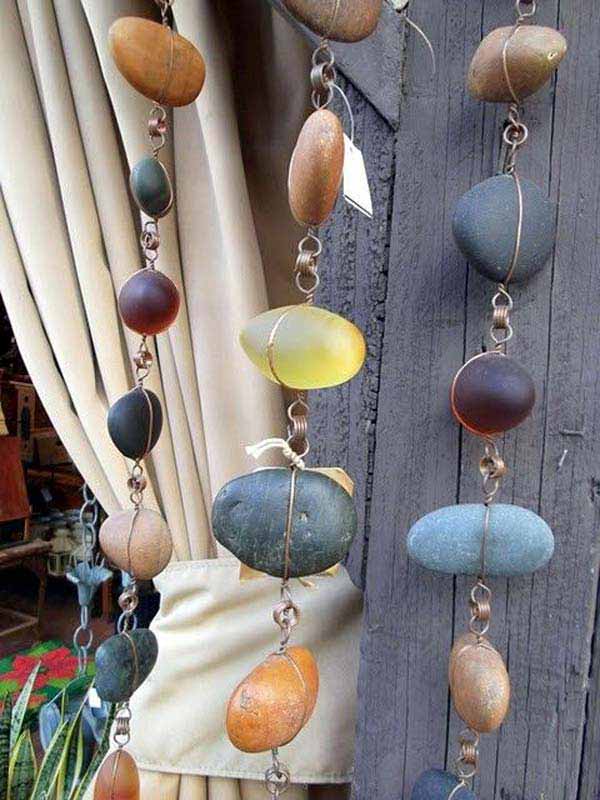 25. Beautify your garden with these stunning stone basket planters。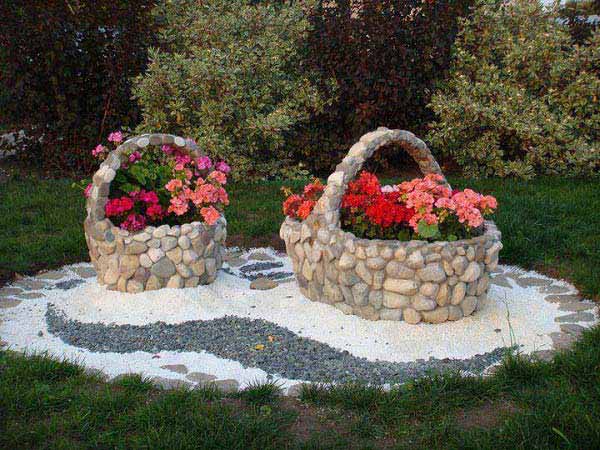 Source: goodshomedesign.com
26. Create an adorable garden display with these cute rock ladybugs.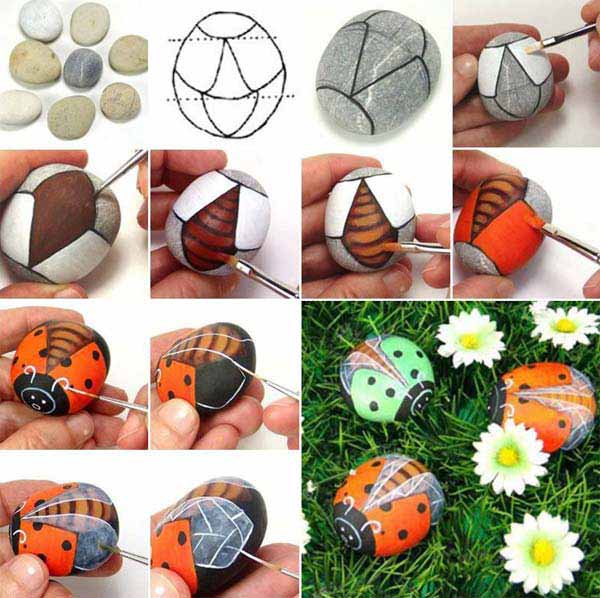 Tutorial: pietrevive.it
Tiny pond in heart shape cut out of stone slab: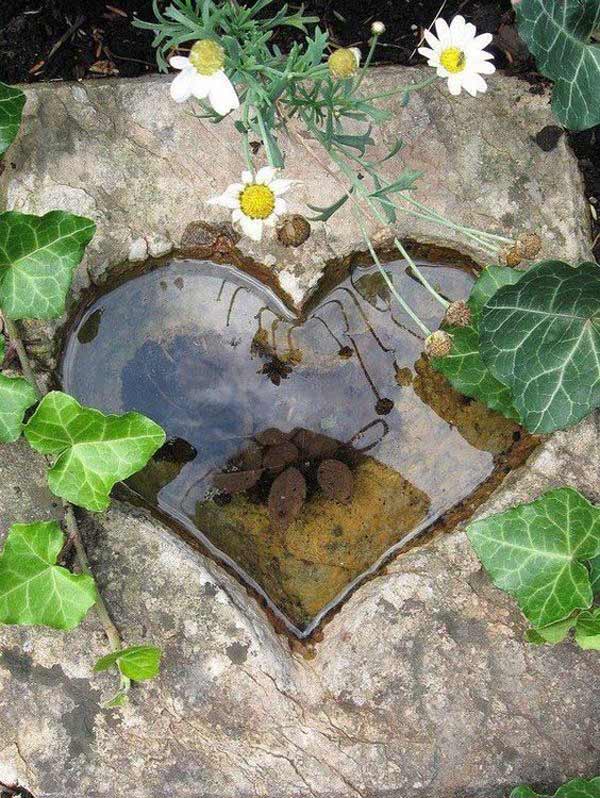 Garden stone circle: