26 Fabulous DIY Pallet Projects For Your Kids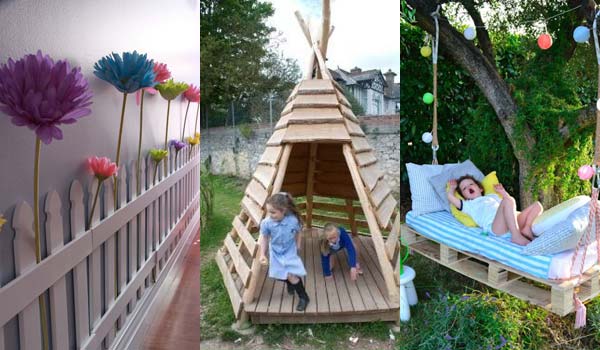 Wondering how to prove you're a capable and loving parent? It's not about buying everything from stores for your kids. Doing easy kids pallet projects yourself can make a big difference. To kids, what parents create with love is priceless.
Making pallet projects is a fantastic way to fulfill your desire to do something special for your children. You can use pallets in your kids' bedroom, playroom, or even outside. All it requires is a bit of creativity and some of your free time to finish these enjoyable and easy kids pallet projects. Plus, they aren't costly ideas. Pallets are quite affordable and easy to find. For more creative inspiration, check out our latest collection.
Fairy Tale Fence: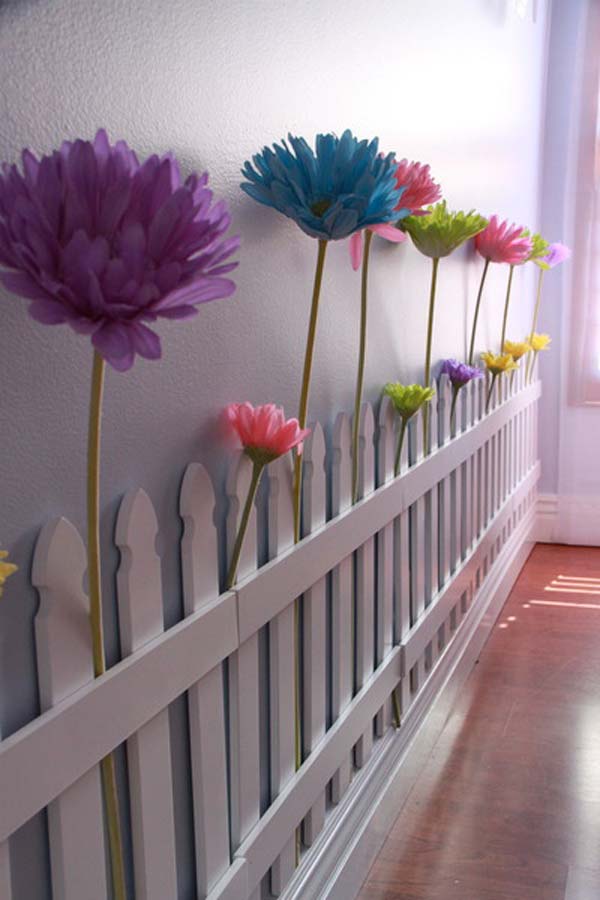 Ever wondered what to do with old wooden pallet boards? Turn them into a magical fence! If you're looking for an imaginative way to recycle and bring a touch of enchantment to a kid's room, this project is perfect. By using these weathered pallets, you can create a charming barrier that feels straight out of a fairy tale.
Sandbox Oasis with Foldable Benches: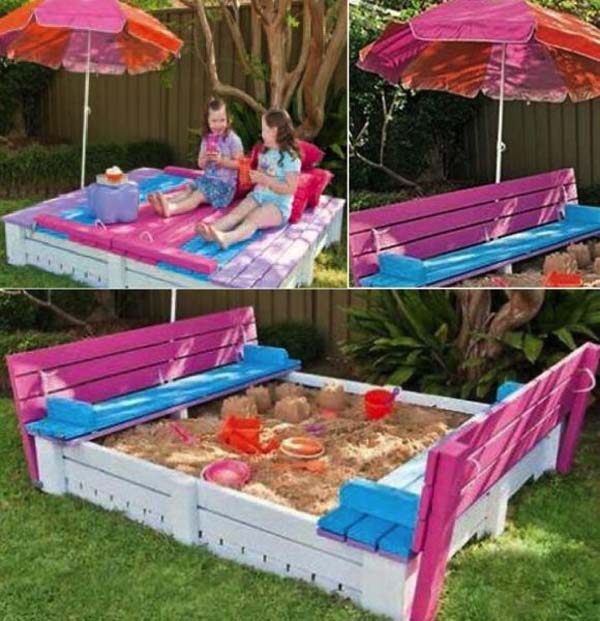 What's better than a sandbox for kids? A sandbox with foldable benches! This DIY project not only provides endless hours of fun but also offers practical seating for parents supervising outdoor playtime. Learn how to build this fantastic addition to your yard that turns play into a breeze.
A Small Wooden Tent: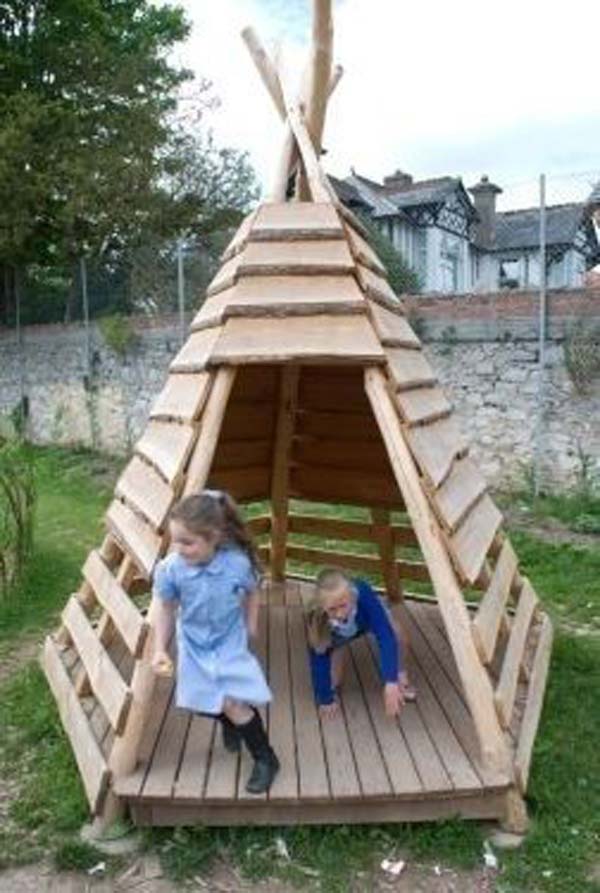 Imagine a small wooden tent in your backyard—a shelter that harbors countless moments of joy and happiness for your little ones. In this project, we'll show you how to craft a cozy oasis where kids can play, dream, and create their own magical adventures.
A City Silhouette from Pallet Planks: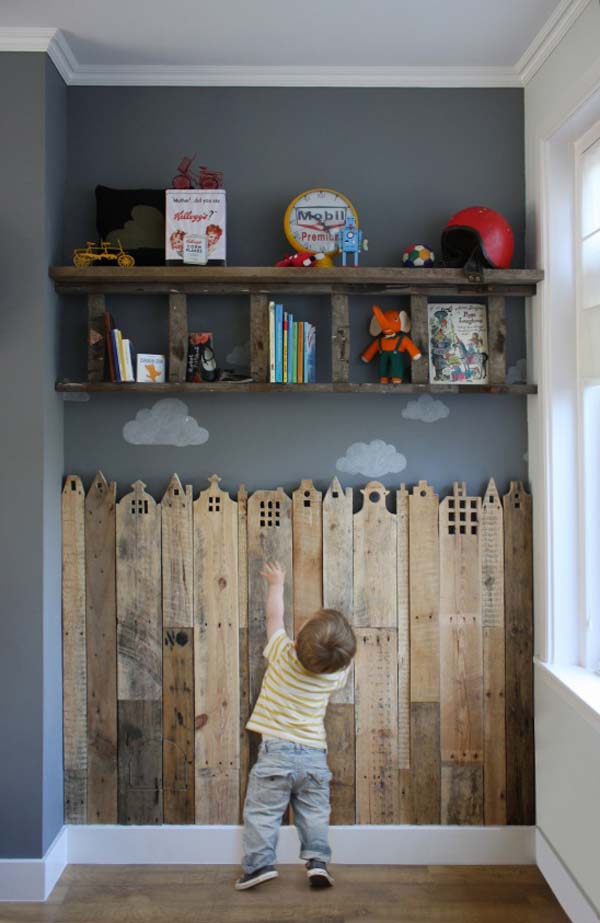 Get ready for a creative adventure with your kids! Using wooden pallet planks, you can assemble a breathtaking city silhouette. This DIY project encourages young minds to explore urban design, making it an educational and artistic endeavor.
Kids' Cooking Station: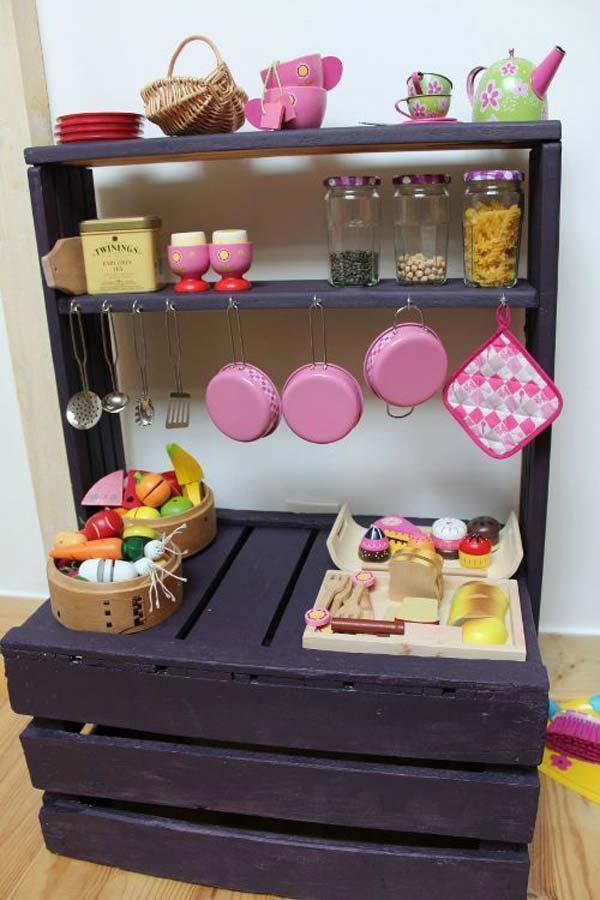 Have budding chefs at home? Build them a cooking station masterpiece from wooden pallets. This fun and functional setup not only sparks creativity in the kitchen but also imparts valuable culinary skills. Learn how to create this engaging space for young chefs.
The Natural Wood Baby Bed: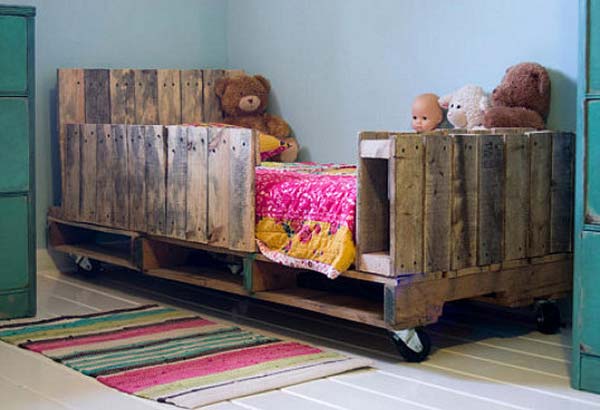 Witness the magic of a small baby bed crafted from natural wood. When built correctly, this crib becomes a cozy haven where infants can rest and dream. We'll guide you through the steps to ensure both safety and enchantment.
Crafting a Small Fort: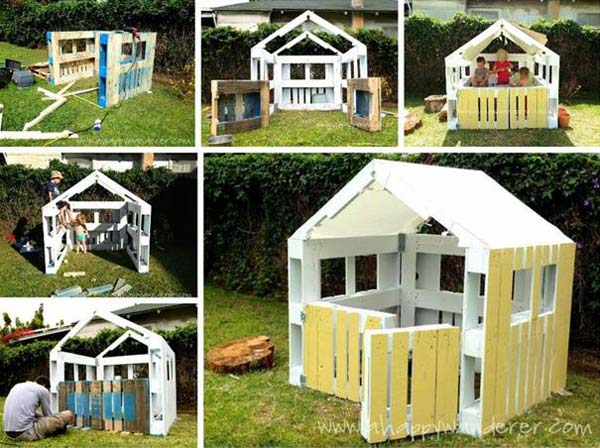 Let outdoor adventures begin with a small fort crafted from wooden pallets. This imaginative project transforms your yard into a world of play and exploration.
Swing Bed Serenity: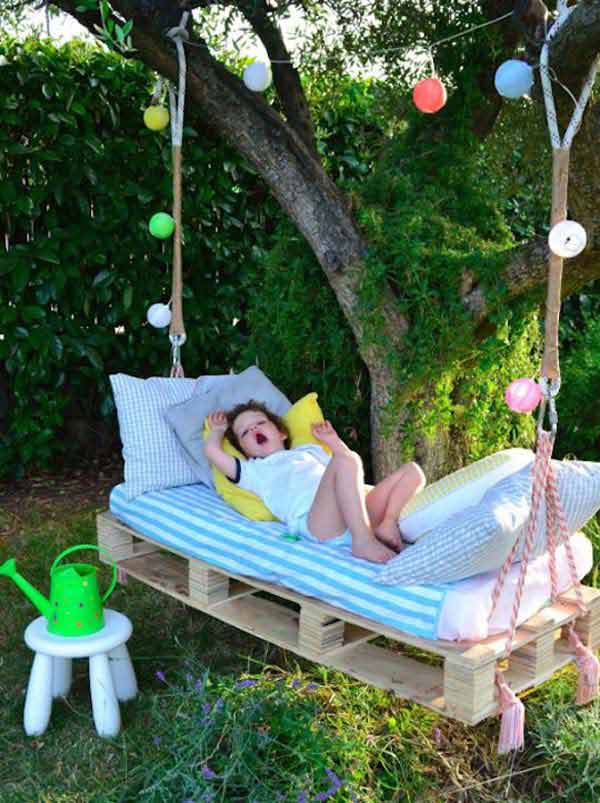 Want to add an enchanting element to your outdoor space? Consider a charming swing bed. This DIY project offers a serene spot for kids to relax, read, or simply enjoy the outdoors. Learn how to create this delightful addition that brings tranquility to your yard.
Pallet House Building:
Embark on a pallet house-building adventure with your kids and shape their future creativity and skills. This collaborative project not only fosters imagination but also teaches valuable lessons about construction and teamwork.
Kid's Library Sheltered by Pallets: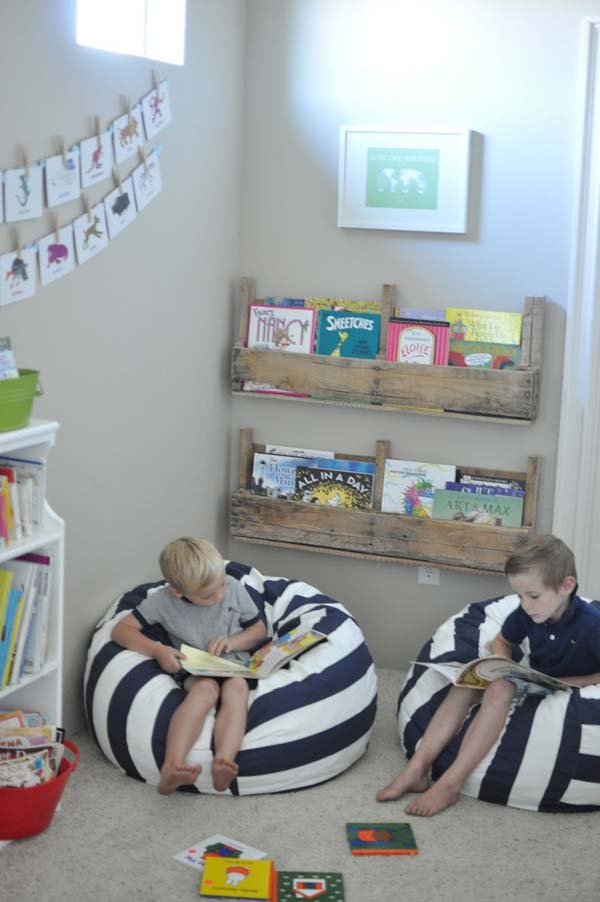 Discover how wooden pallets can transform into a shelter for a small kid's library. This inviting nook encourages a love for reading and provides a comfortable space for children to explore books. Learn how to create this bookworm's paradise.
Mini Dining Set for Little Diners: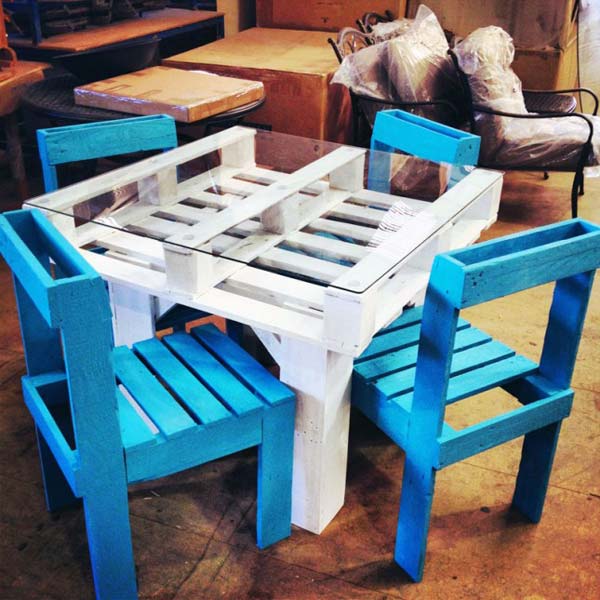 Let's dine in style! Craft a wooden pallet dining set designed exclusively for kids. This mini furniture ensemble creates a delightful dining area where children can enjoy meals and gatherings. Discover how to make mealtimes special for your little ones.
A Tent and Climbing Wall Combo: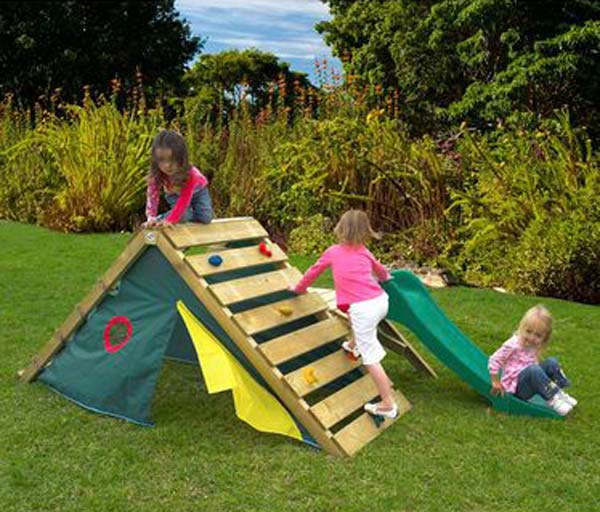 Imagine creating an outdoor tent with a safe climbing wall on top—a perfect recipe for adventure! This project combines shelter and physical activity, encouraging kids to explore and conquer new heights. Learn how to bring this exciting outdoor experience to life.
Baby-Proofing Your Apartment with Natural Wood: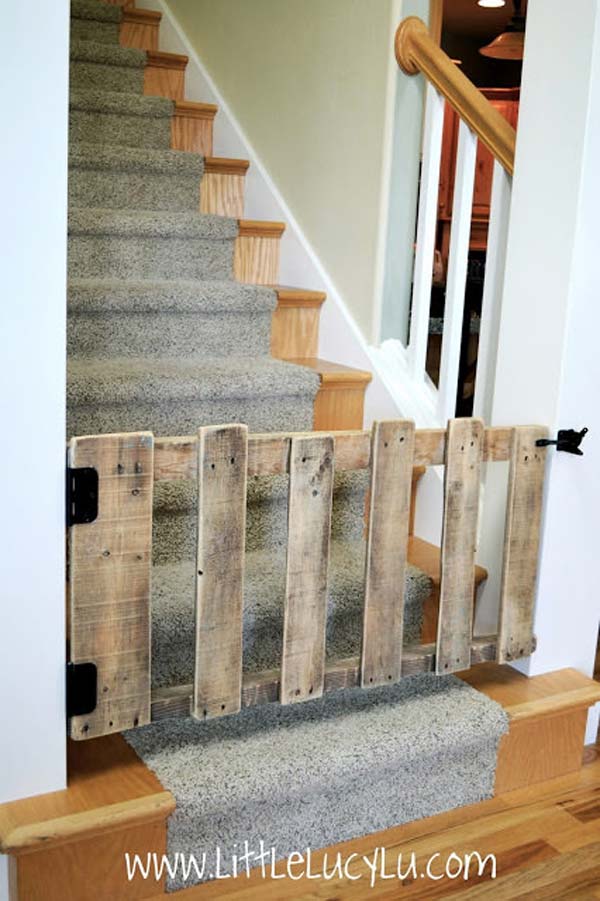 Keeping your apartment safe for the little ones is a top priority. Discover how you can achieve this by using natural wood. This project offers practical solutions for baby-proofing while maintaining an aesthetic and eco-friendly touch.
Colorful Learning Stations: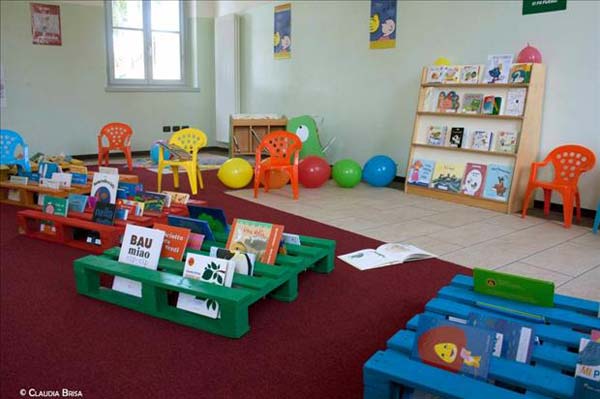 Dive into the world of colorful educative learning stations. These engaging setups provide kids with interactive educational experiences. Explore how to create these vibrant spaces that foster learning through play.
State-of-the-Art Play Homes for Kids: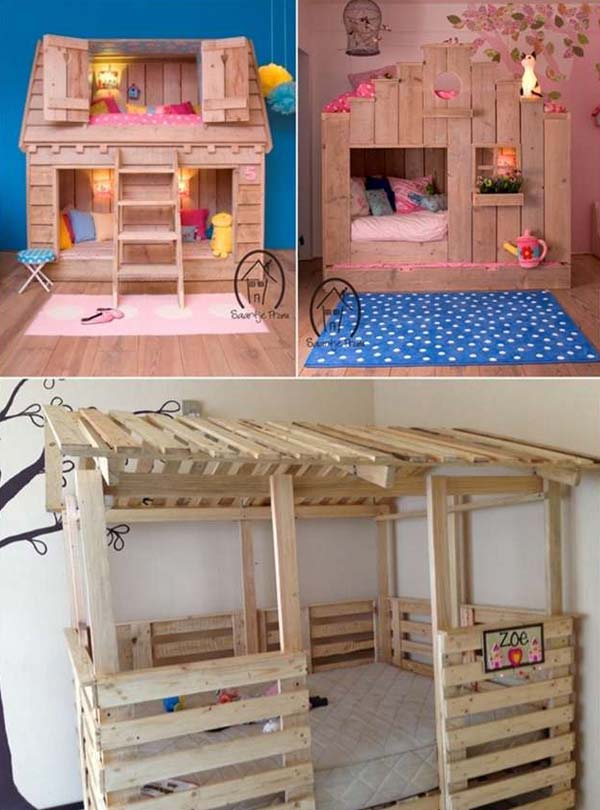 Elevate playtime with state-of-the-art play homes designed for kids. These imaginative spaces transport children to different worlds and encourage creative play. Learn how to craft these captivating playhouses that spark young imaginations.
A Cozy Corner Bed for Daytime Naps:
Naps just got cozier! Create a small corner bed designed for daytime relaxation. This snug nook offers the perfect spot for kids to unwind and recharge. Discover how to fashion this inviting space for little dreamers.
Low-Height Outdoor Swing Bed: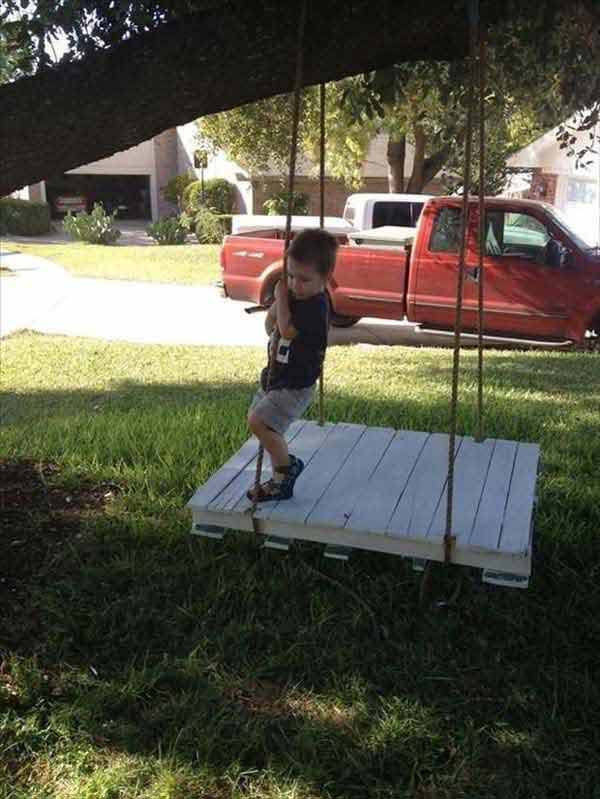 Swing into fun with a low-height outdoor swing bed. This delightful addition promises hours of entertainment for kids. Find out how to make your yard an adventure playground with this captivating swing bed.
Outdoor Kitchen Adventures for Kids:

Turn your backyard into an outdoor kitchen and embark on an educational journey through play. This project combines culinary creativity with learning, making it a fun and informative experience for young chefs.
Outdoor Tent: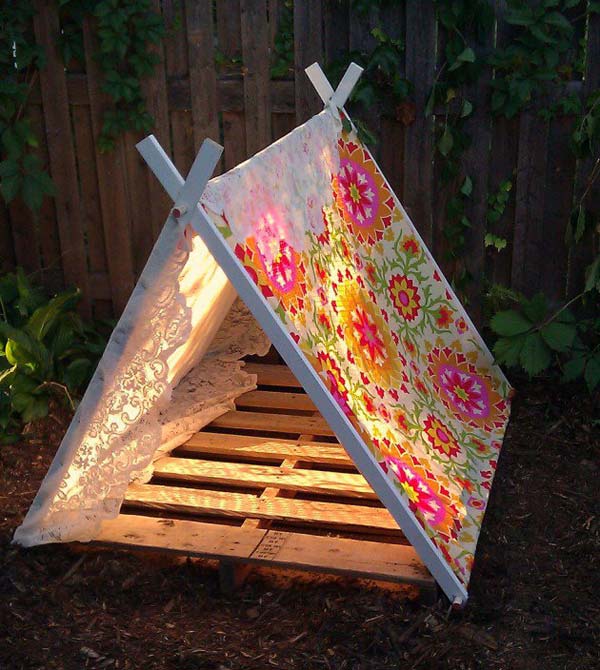 Explore the art of crafting a beautiful and sensible outdoor tent. This DIY project provides a cozy space for outdoor adventures, from camping under the stars to imaginative play. Learn how to bring this enchanting haven to your backyard.
Build a Race Track: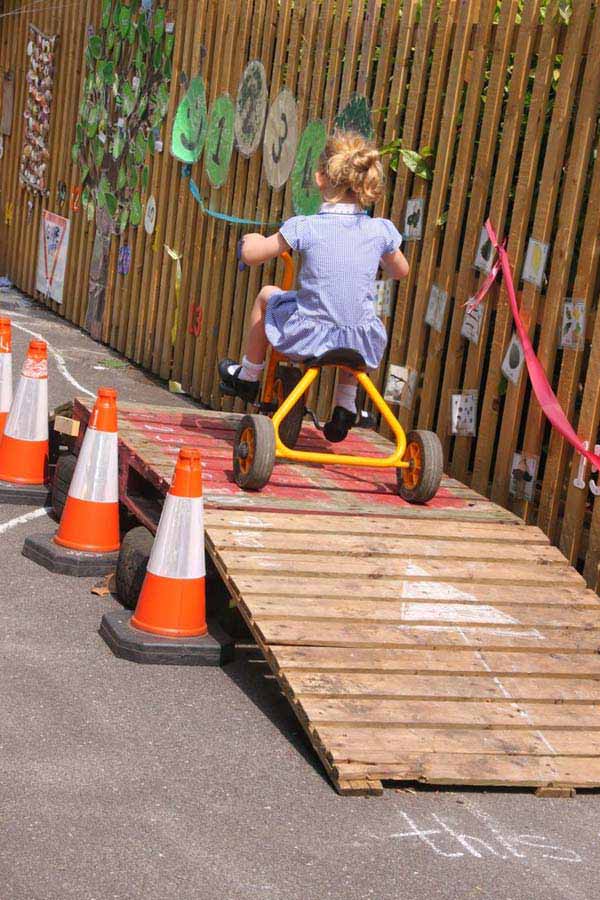 Encourage outdoor activities by building a real race track. This exciting project motivates kids to embrace active play and racing adventures. Find out how to create an outdoor space that fuels their competitive spirit.
Neat Small Bed: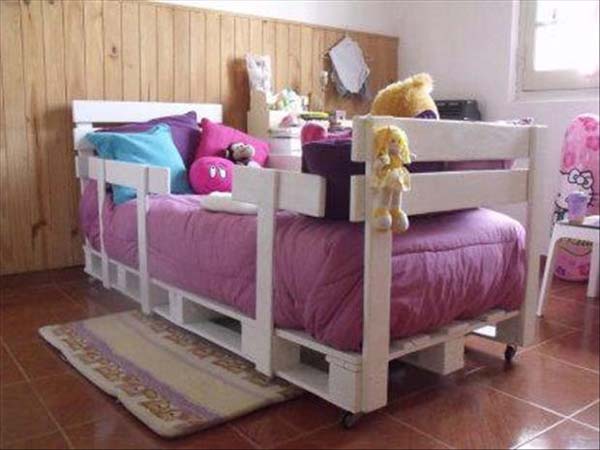 Comfort meets creativity with a neat small bed for kids. This fluffy haven provides a cozy spot for relaxation and play. Explore how to make bedtime extra special for your little ones.
Dual-Purpose Wooden Pallet Box for Books and Toys: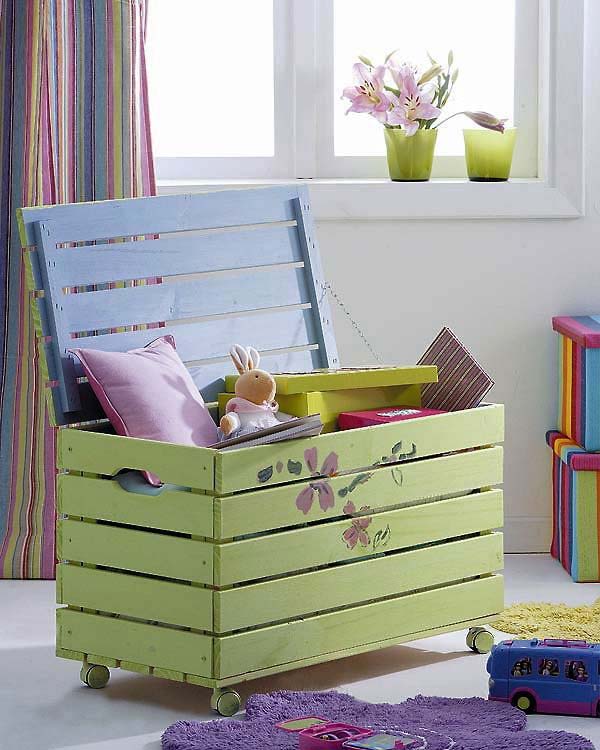 Discover the versatility of a small wooden pallet box that shelters both books and toys. This storage solution keeps play areas organized and engaging.
Pallet Snowmen for Porch Play: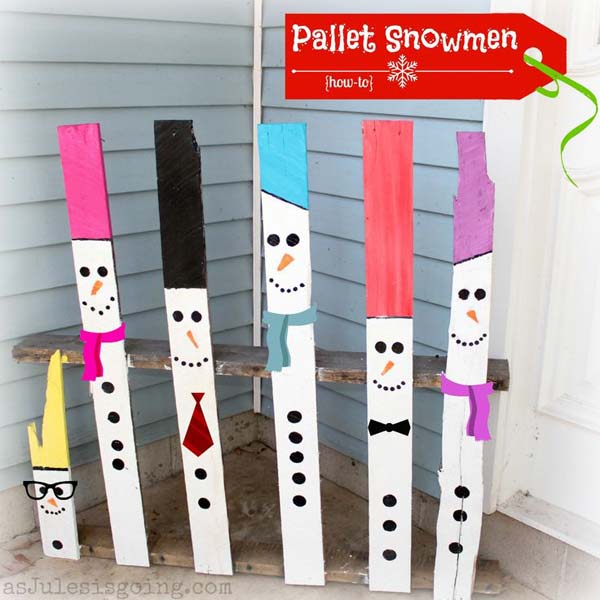 Embrace the winter spirit with pallet snowmen adorning your porch. This seasonal project adds a touch of festive charm to your outdoor space.
Outdoor Dining with a Hammock Twist: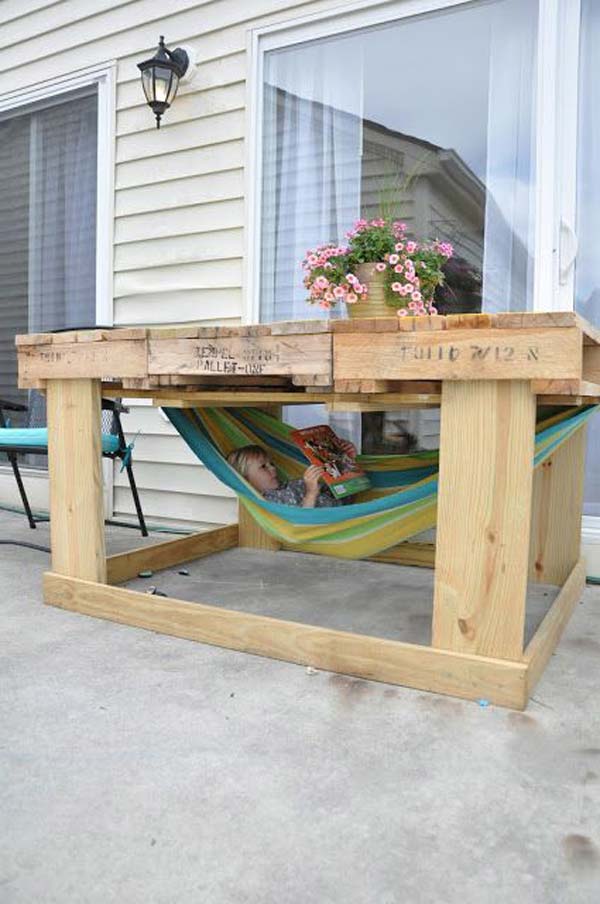 Elevate outdoor dining by equipping a small hammock with your dining table. This unique setup offers a relaxed and stylish dining experience.
Custom Pink Outdoor Dining Table: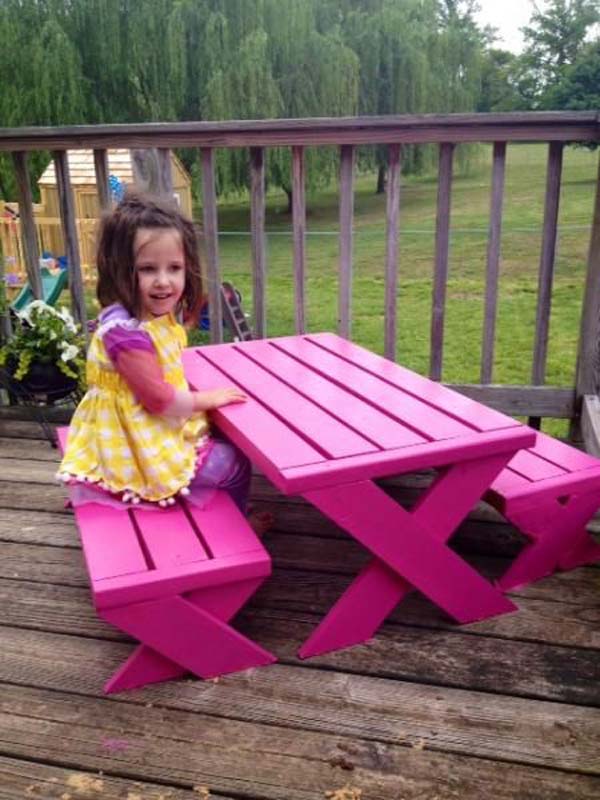 Make outdoor dining fancy and beautiful with a custom dining table in pink. This vibrant addition adds a touch of elegance to your outdoor gatherings.
Full-Size Bed for Kids: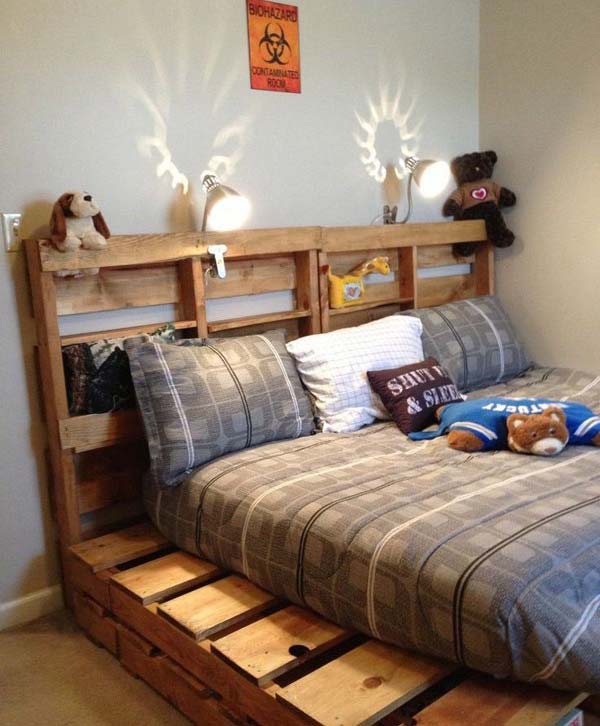 Create a full-size bed for kids out of wooden pallets, delivering both comfort and style. This DIY project ensures restful nights for your little ones while adding a charming focal point to their room.