11 Top-Quality, Reliable, and Robust Shed Foundation Options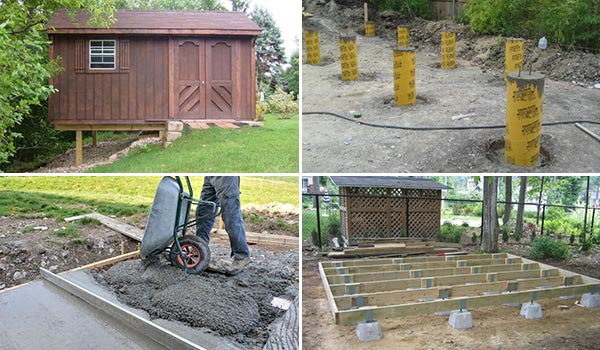 Are you worried about space constraints in your yard and garage? Don't worry. You need to build a shed to find more space and keep things organized. How to build a shed? The first thing you should look for is to create a shed foundation. It doesn't matter whether you want to buy or create a shed; you need to have a strong shed foundation. A proper base offers the best support to your shed. What are the best shed foundation options available today? Here are the 11 top-quality, reliable, and robust shed foundation options available for you.
1. Shed Foundation with Concrete Pavers
Concrete pavers are an excellent choice on flat grounds for smaller sheds. The level ground makes it easy for you to lay pavers. You can use sand to make leveling easier. Concrete pavers are available in a wide variety of shapes, sizes, and colors.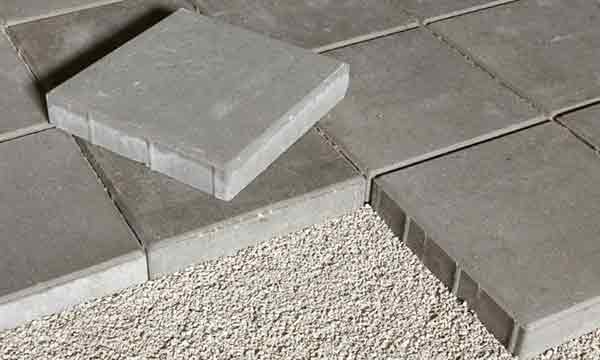 Pavers can be a cost-effective option for a shed foundation, with the whole foundation being built for just a few hundred dollars. They are easy to work with, less messy than concrete. They are also ideal for flat ground and provide full support for the shed frame and floor. However, pavers can be difficult to install on slopes, may settle and become uneven, and are not suitable for extreme weights or frost heaves. In conclusion, using pavers for a shed foundation can be a budget-friendly and straightforward option, but it's important to consider their limitations and ensure that the shed is built on level ground.
Tutorial Video:
2. Solid Concrete Blocks
Solid concrete blocks make the easiest foundation even for beginners. You can use this foundation for any sized shed, including pre-fab and DIY sheds. These blocks can be stacked and leveled with great ease.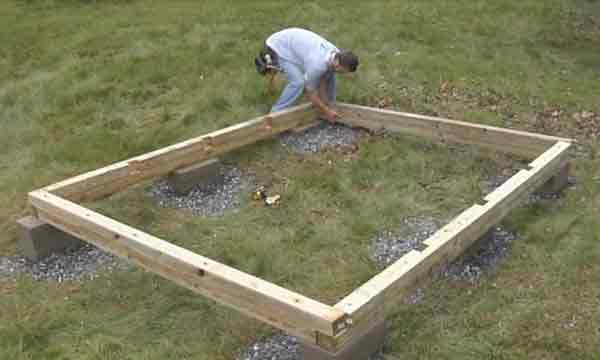 Image by finehomebuilding.com
3. Deck Blocks
Deck blocks come with a square based-pyramid shape and make an excellent choice for all types of sheds. You can even use them for cabins and cottages. Installation and leveling can be done easily. For wooden framing, you can find channels on the top.
4. Gravel Pad and Timber Frame
If you are looking for one of the best shed foundation options for flat ground, you can choose gravel and timber frame. Beginners may find it a bit hard due to the size. This foundation is a good choice for sheds with or without a floor.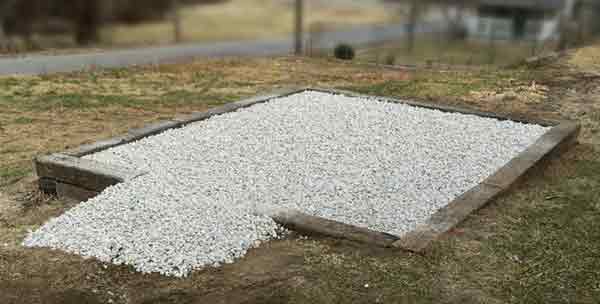 Image by Classic Buildings
5. Skid Foundations
Novices can use this option to build a foundation for their sheds. The skids or runners sit directly on the ground and provide the best support for the shed to sit evenly on the ground. If you have flat terrain, skid foundations are a top choice. Further, they let you create a movable shed.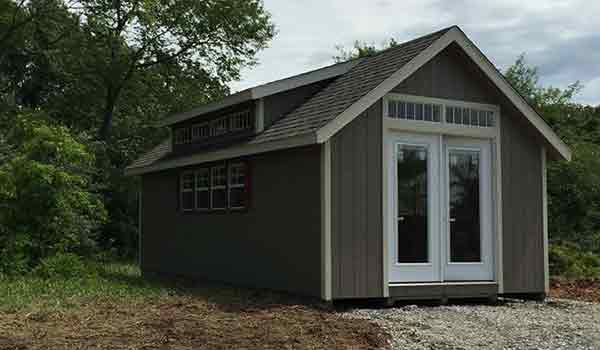 Image by Shed to House
6. Plastic Foundations
Plastic foundations, also known as plastic garden shed base grids are made using recycled material. This type of foundation sits directly on the ground. If you have flat ground available, the plastic foundation is one of the best choices available for home-built or pre-built sheds.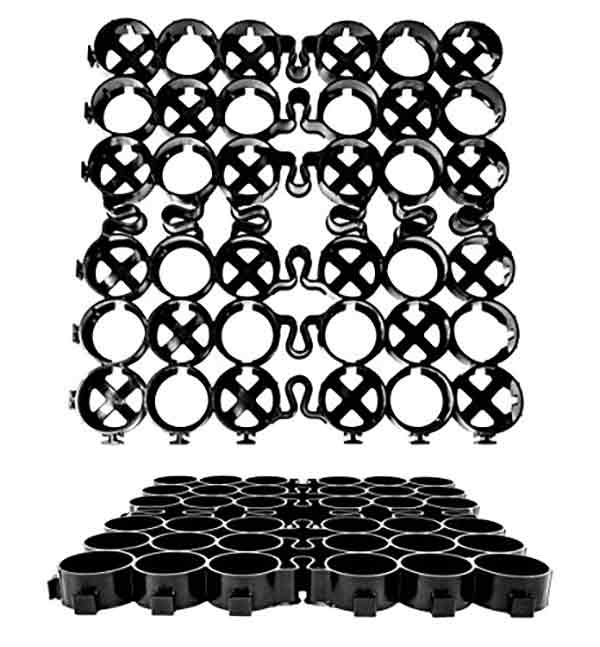 7. Kit from Manufacturer
You can find small shed manufacturers, who offer foundation kits for flat areas. You can carry these foundation pieces with effortless ease. The installation and leveling process can be completed easily. These kits are an excellent option for smaller sheds.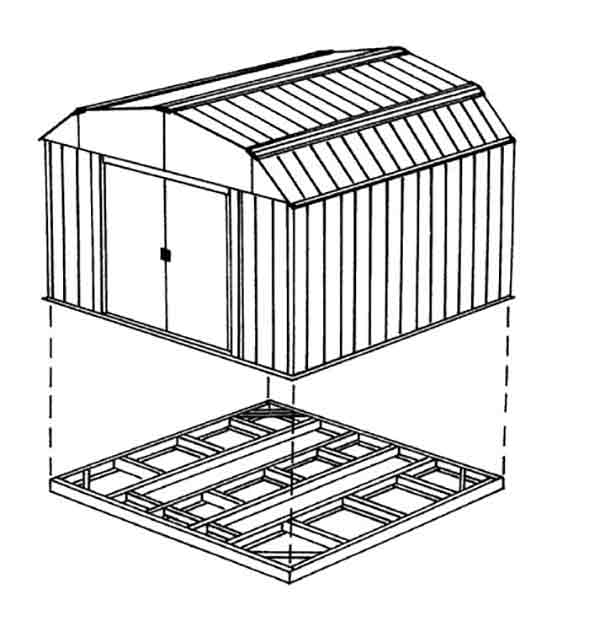 8. Concrete Piers and Beams Foundation for a Shed
These foundations offer outstanding benefits for users. However, you need to make some extra efforts to build these foundations. They are a top choice for prefab and home-built sheds.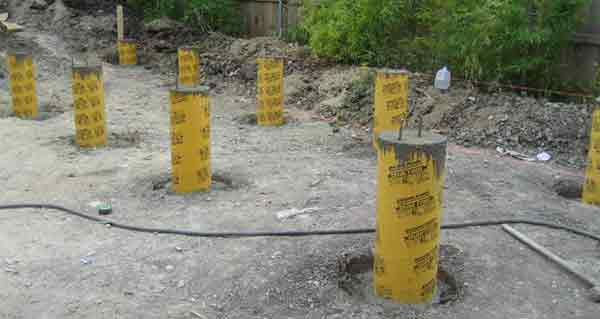 Image by Green Button Homes, LLC
9. Concrete Slab
The concrete slab is one of the shed foundation options you can come across nowadays. You can utilize it for a home-built or ready-made shed, garage, or small house. Beginners may find it hard to build a concrete slab foundation. You can use this heavy load-supporting foundation as a permanent solution.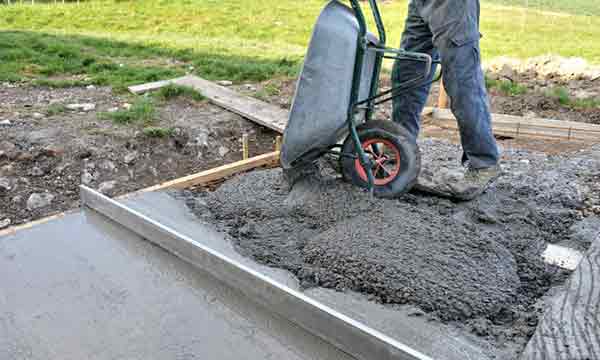 10. Post and Beams
These types of foundations work efficiently with small or large ready-made and homemade sheds. They are suitable for most soil conditions. The process of building this foundation could be slightly difficult for beginners.
Image by StorageBuildingsUnlimited
11. Screw Piles
Screw piles are an excellent choice for ready-made and homemade sheds. Further, you can use them on any soil type. These foundations provide a permanent level base. If there are frost-related issues in your area, screw piles are a reliable choice.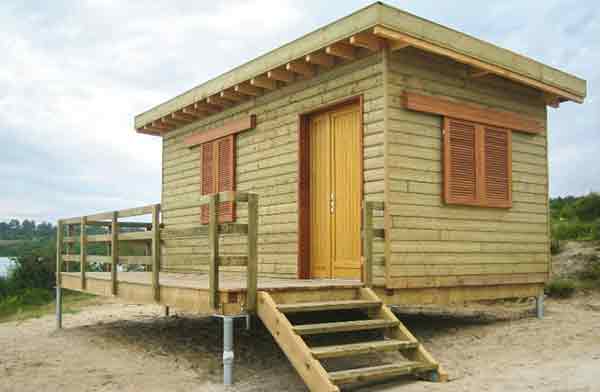 Image by technometalpost.com