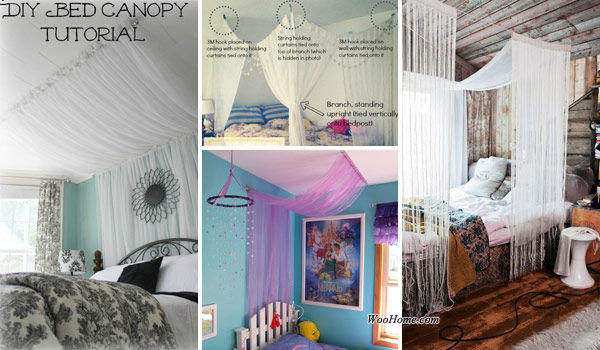 How to have a cozy, romantic and "luxury" bedroom? Some of us may focus on making the bed comfortable with thick mattresses and beautiful bedding but neglect the bed canopy. In fact, bed canopy is also one of the elements that gives your bedroom an amazing feeling. It can bring romantic, glamorous, and perhaps a bit showy feeling to your bedroom. Buying a bed canopy may relate to the problems of size, color and budget and have the risk of matching. So we can make it by ourselves. In this article we provide some magical DIY canopy bed ideas for creating a more comfortable and luxury bedroom for you.  Enjoy!

Tutorial: thenakedcoed.blogspot.co.uk

Tutorial: breakfastwithaudrey.com.au

Tutorial: janellesallsortsofrandom.blogspot.com

Source: thefujifiles.com

Source: heymishka.com

Tutorial: designsponge.com

Source: etsy.com

Tutorial: iamthatlady.com

Tutorial: takeitfrom-me.com

Source above unknown.

Source: paperblog.com

Source: inspirationforhome.blogspot.com

Source: shabbynest.blogspot.com

Tutorial: chippingwithcharm.blogspot.com

Tutorial: oliveandlove.com

Tutorial: lifeannstyle.com

Source: apartmenttherapy.com

Source: delightfulorder.com

Source: decozilla.com

Tutorial: smartlivingnetwork.com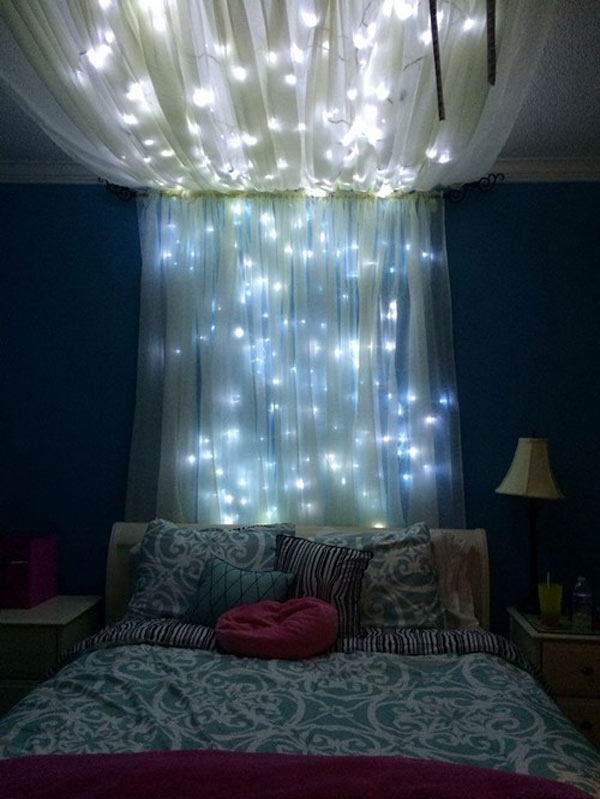 Source Unknown.