10 Cool Ideas to Decorate Garden or Yard Trees for Christmas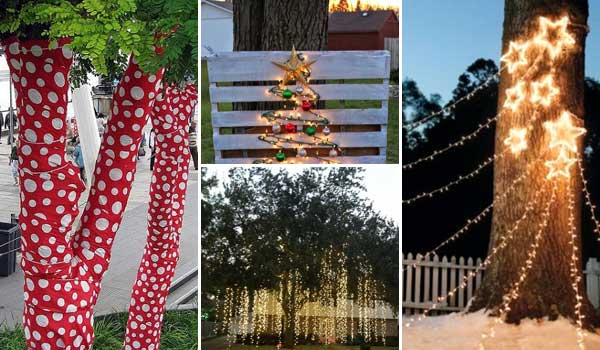 Christmas trees are one of the most popular symbols of this holiday; also they are the centerpiece of your home. When you plan to decorate your indoor Christmas trees, you should not overlook your garden or backyard trees. When they get proper decorations, these trees will be your great Christmas trees that greet your friends and guests this coming holiday party. Decorating an outdoor tree to represent the Christmas spirit is not difficult, as there are a lot of inspiring ideas you can learn from. For example: you can hang some star lights or red sparkling balls on the tree; or DIY some tree ornaments with everyday items such as plastic straws…In order to help you, we prepared a showcase of cool ideas that will make the best outdoor Christmas tree decor. Enjoy!
1. Decorate your garden tree with a cute door hanger.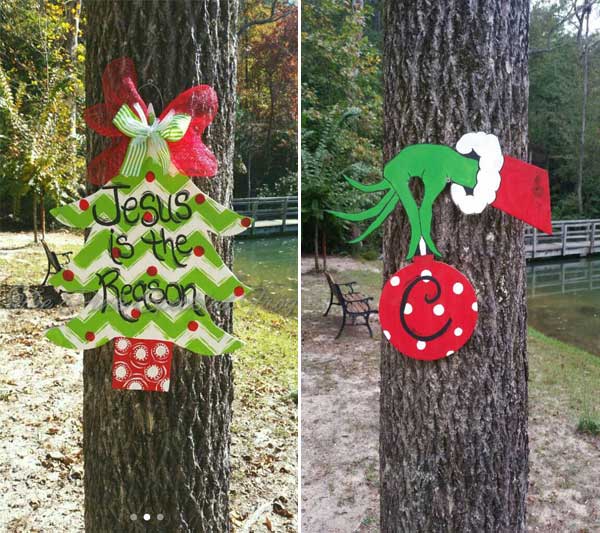 Get it here: etsy.com
2. Adorable birdseed ornaments – kids will enjoy making and the birds will love!

Get Tutorial here ====> ehow.com
3. Everyone will love this cutest snowman tree hugger.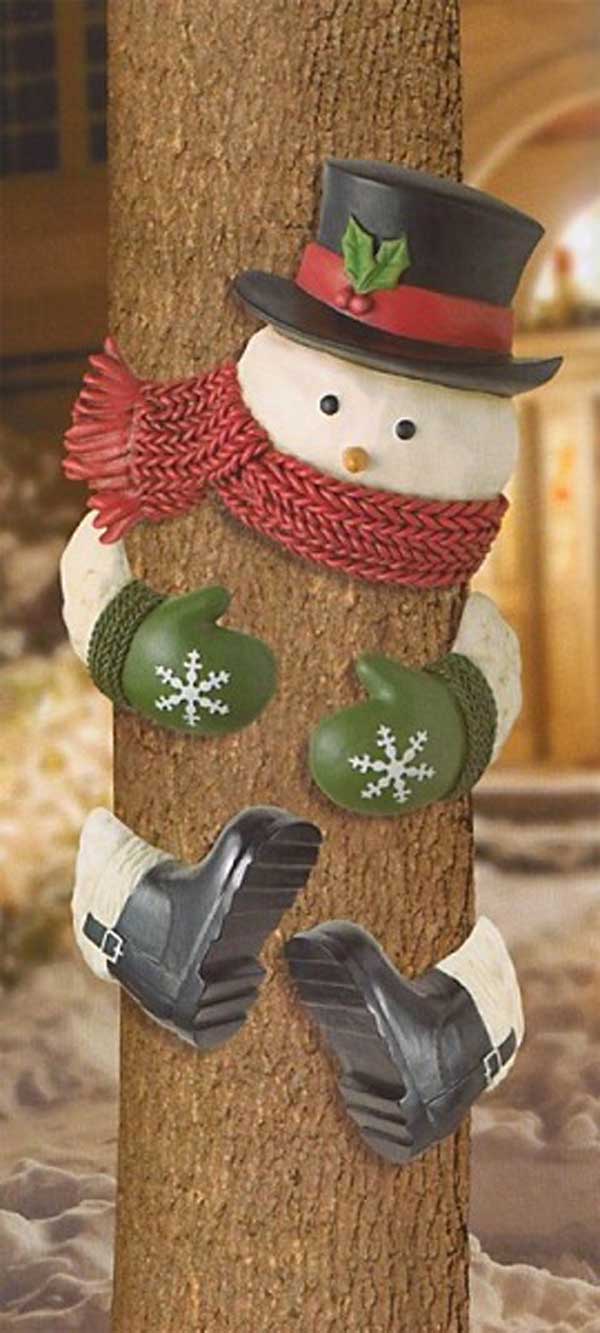 Source: amazon.com
4. Stars…stars…stars…decorate your backyard trees with star Christmas lights.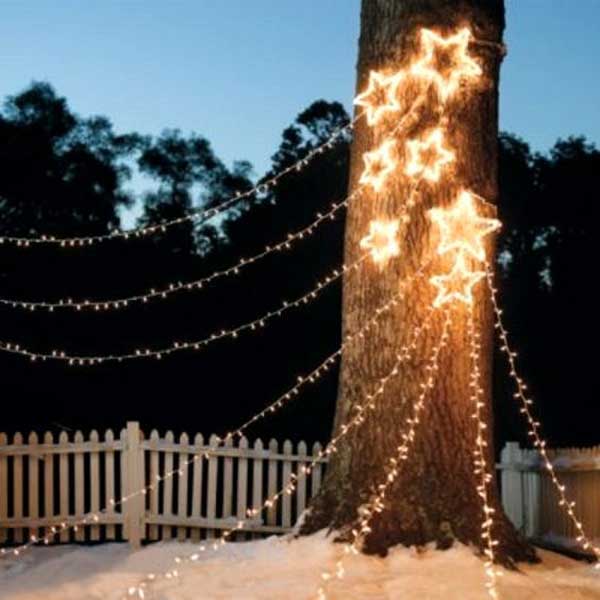 Source Unknown.
5. Go for hanging some red sparkling balls that look like pretty cherries.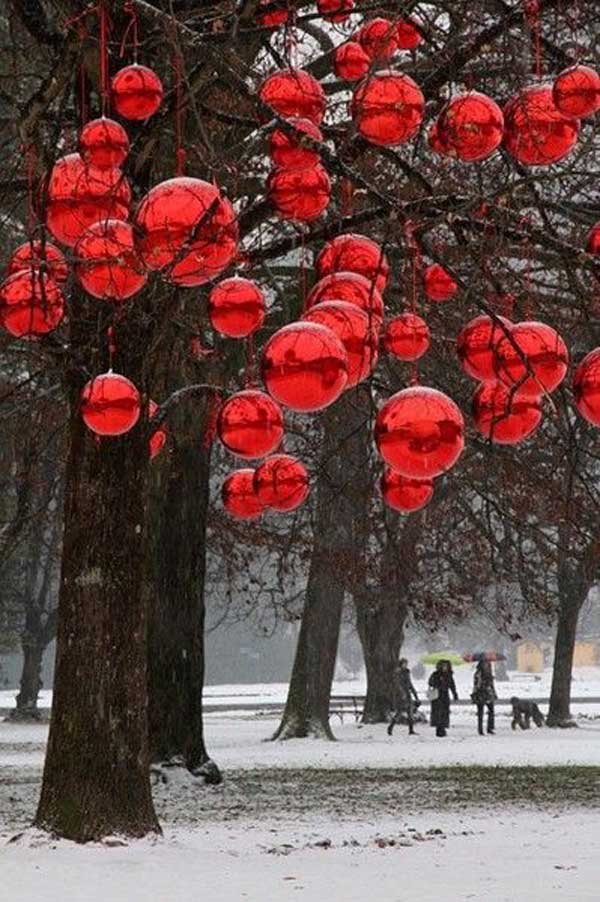 Source: pinterest.com
6. Tie several plastic straws within the center with an elastic thread and spray paint them to make a tree ornament.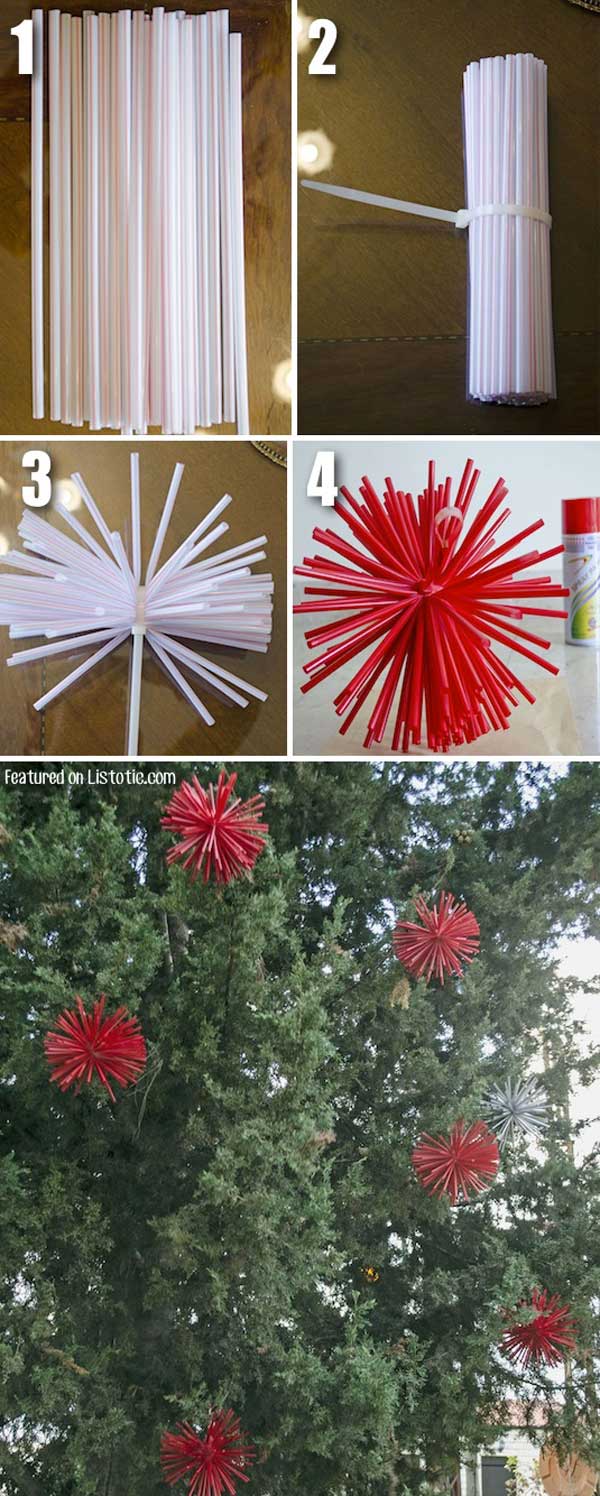 Source: seefit.com
7. Or you can wrap the branches of outdoor tree with stripped red and white fabric.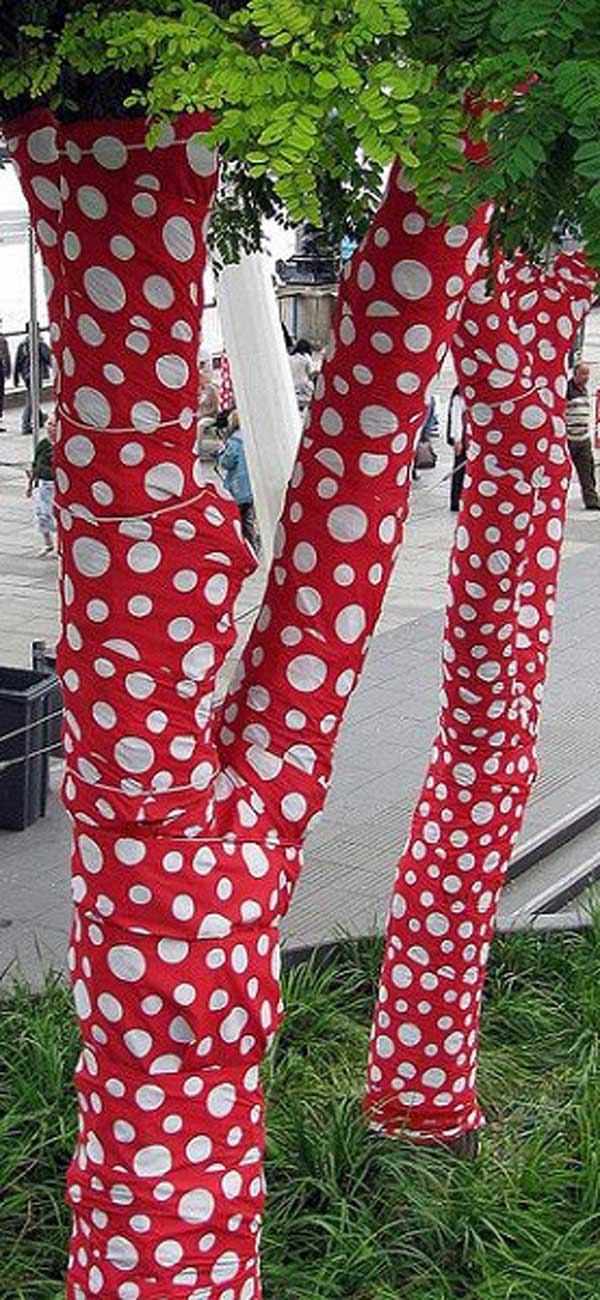 Source Unknown.
8. Tree ornaments made from chicken wire and a strand of lights.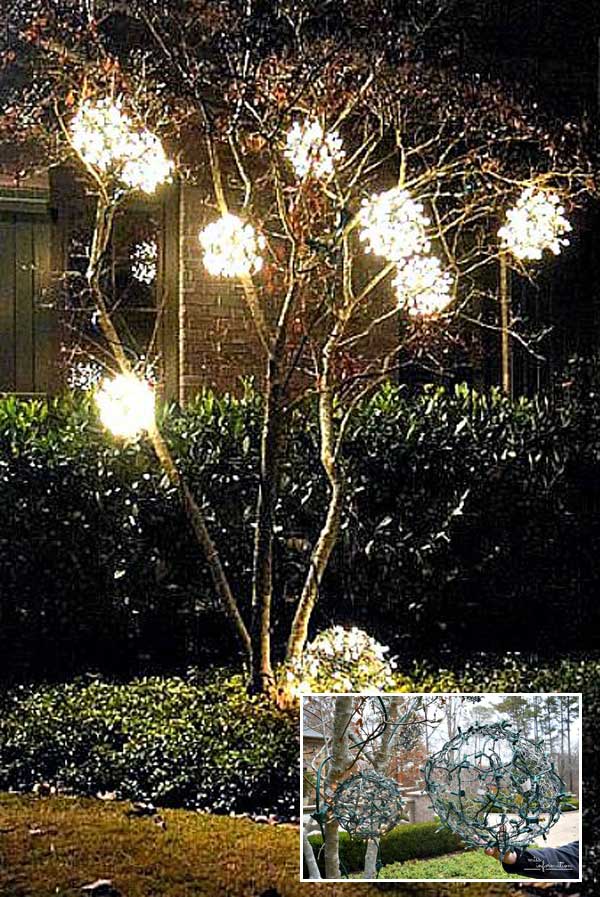 Get Tutorial here ====> missinformationblog.com
9. Or just put a lighted wood pallet against the tree.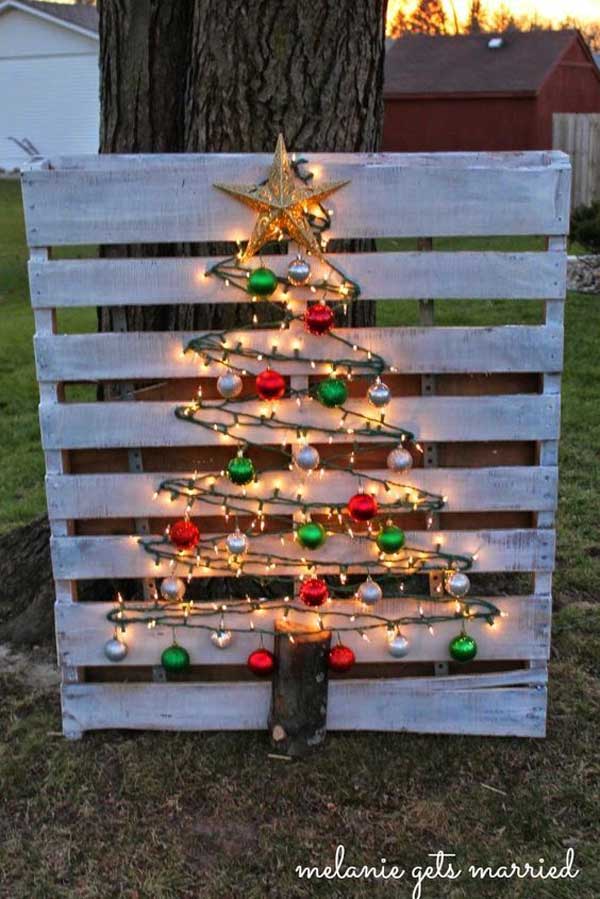 Source Unknown.
10. How about these cool raining lights?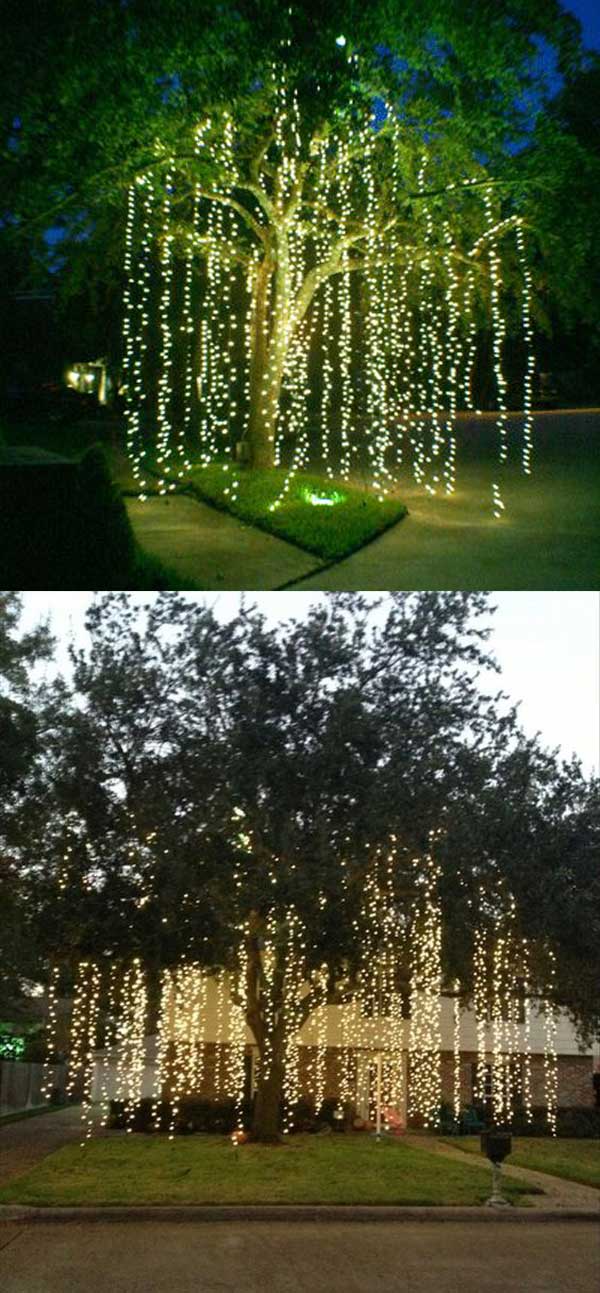 Source Unknown.