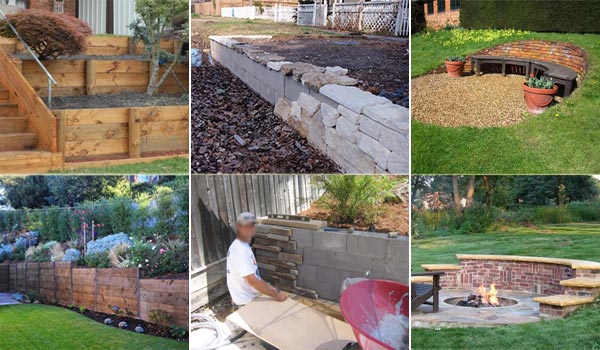 This warm weather makes us want to stay more time outdoors, and it provides a great opportunity to working on your home's outdoor.  DIY retaining walls are pretty suitable for a yard, a garden, as they can change the whole dynamic of your space. A garden or yard retaining wall might be a necessary feature of your property, while your house sits on a hill or slope. Besides from providing aesthetic appeal to your property and landscape, retaining walls have many functional purposes as well. Retaining walls retain soil behind them and also add more space to your property by turning a sloped area of your garden into more useable, level land.  Have a look at bellow low-budget tips for building a DIY retaining wall – hopefully you find something that would fit in your outdoor space too!
1. Construct it with concrete blocks and then adorn it with stone facade;they varying heights add interest to the garden: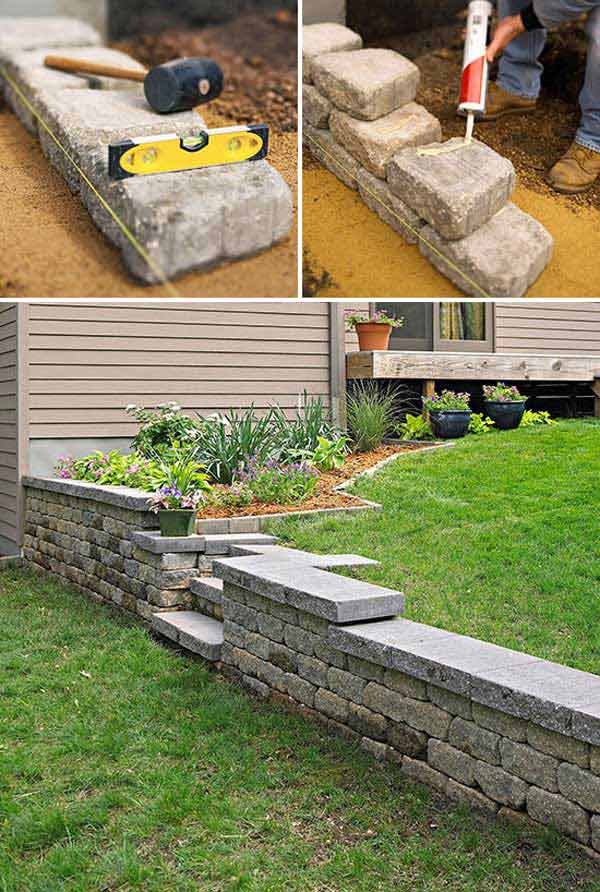 Above Project Tutorial ====> bhg.com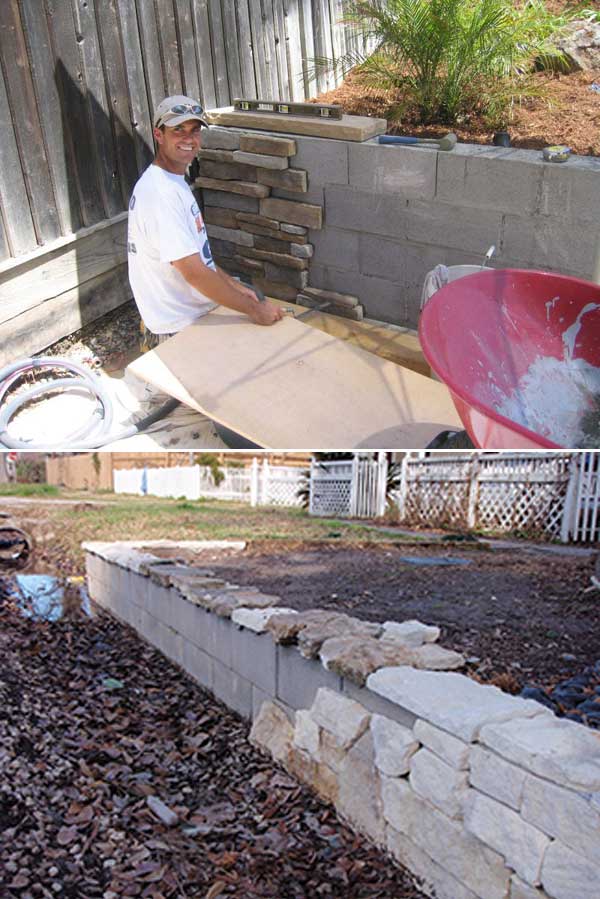 Above Project Tutorial ====> yardshare.com    Bottom Project Tutorial ====> nelsonwatergardens.com
2. How organic these stacked rocks look! This is a beautiful way to utilize your sloped space: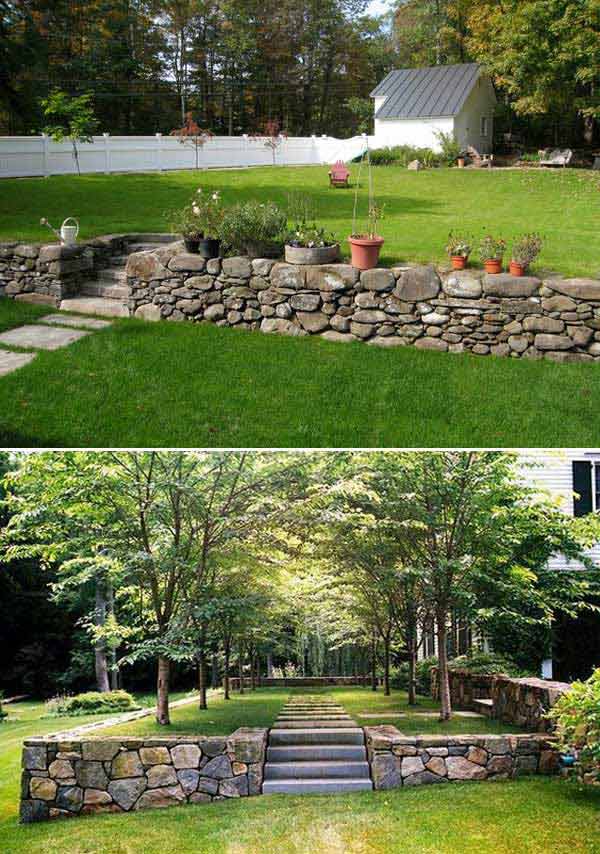 Above picture source: houzz.com    Bottom picture source: thomortiz.tumblr.com
3. Build one by using pressure-treated 2x4s, plywood and trim boards. This material will make sure your construction easy and fast: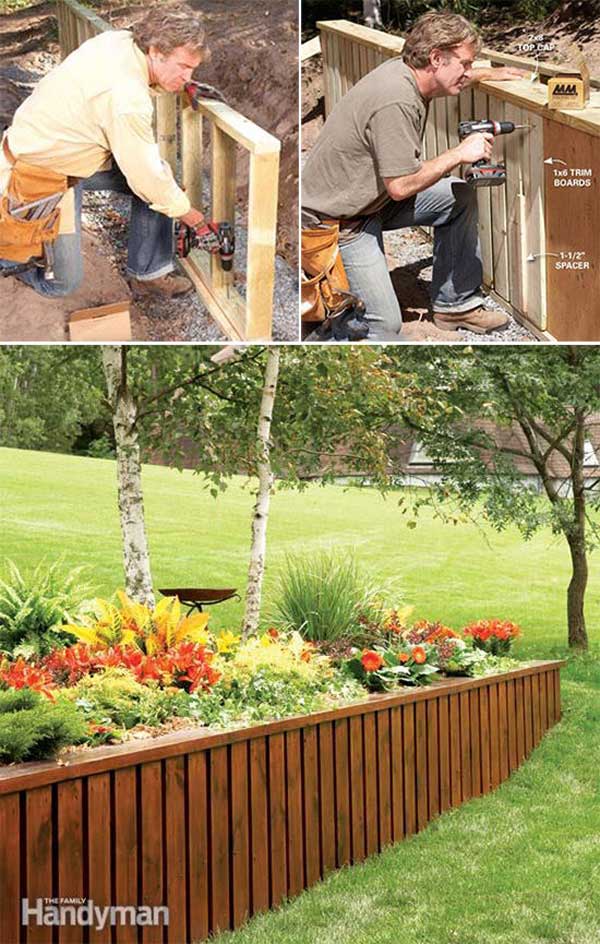 Get Full Tutorial here ====> familyhandyman.com
4. Brick/stone retaining wall with curved shape is a unique way to define a cozy outdoor seating area: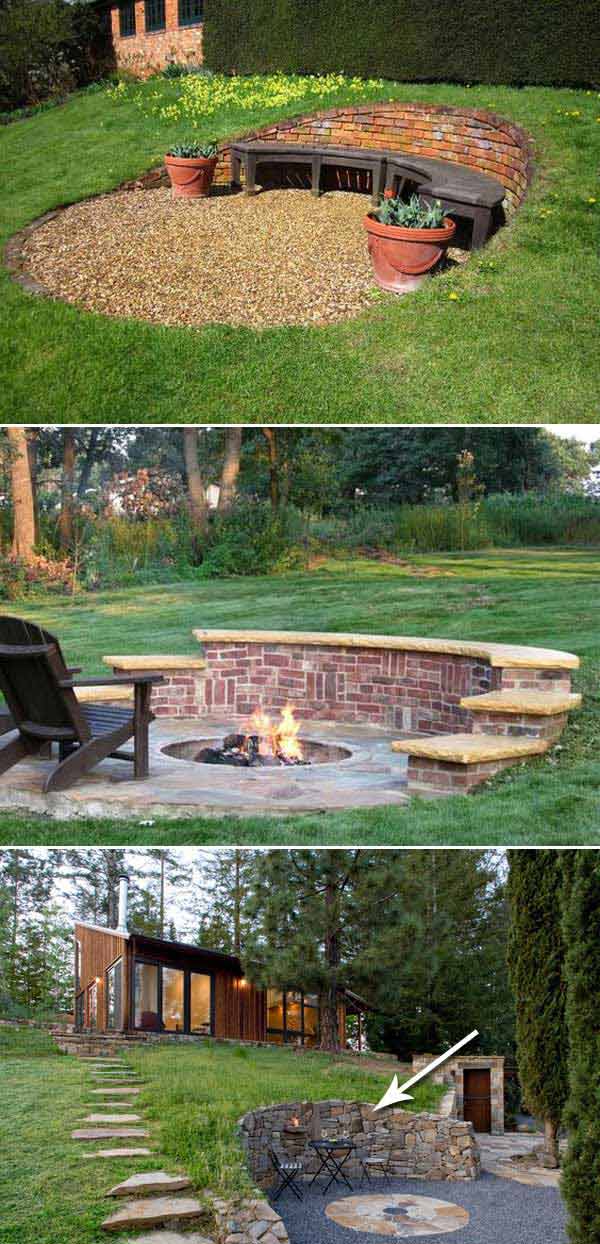 Above Image Source: busyathomie.blogspot.com    Center Image Source: thehumanstain.net    Bottom Image Source: houzz.com
5. Fill with stones, bricks or other materials to create a gabion wall like below: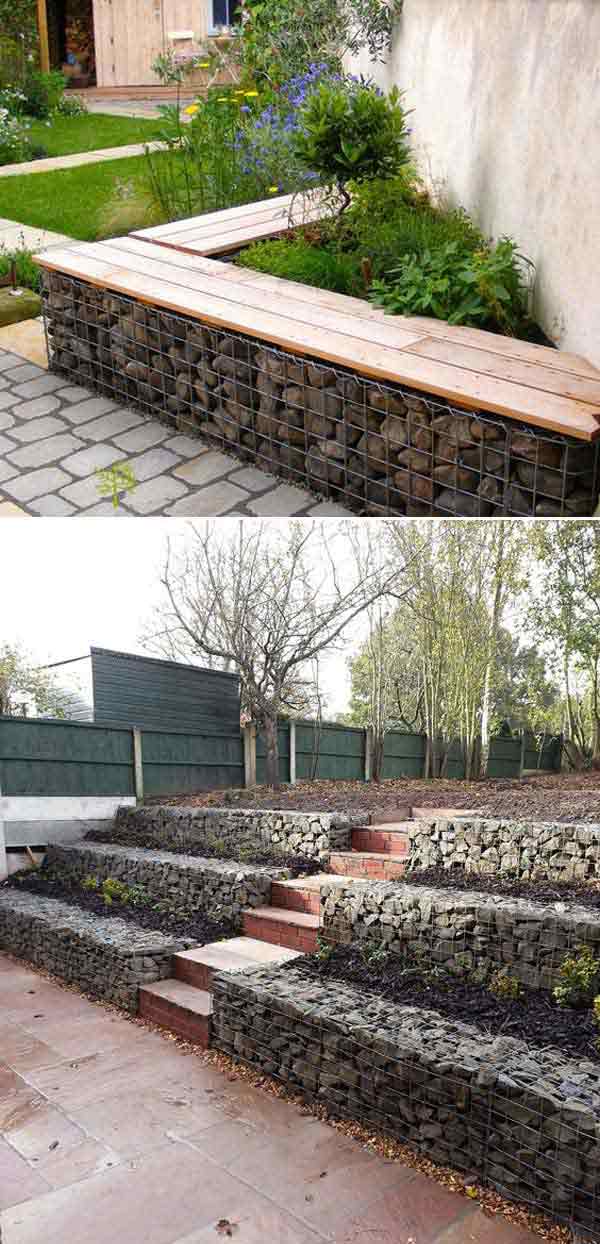 Source: gabion1.co.uk
6. It seems that we have got a green way to recycle those old tires: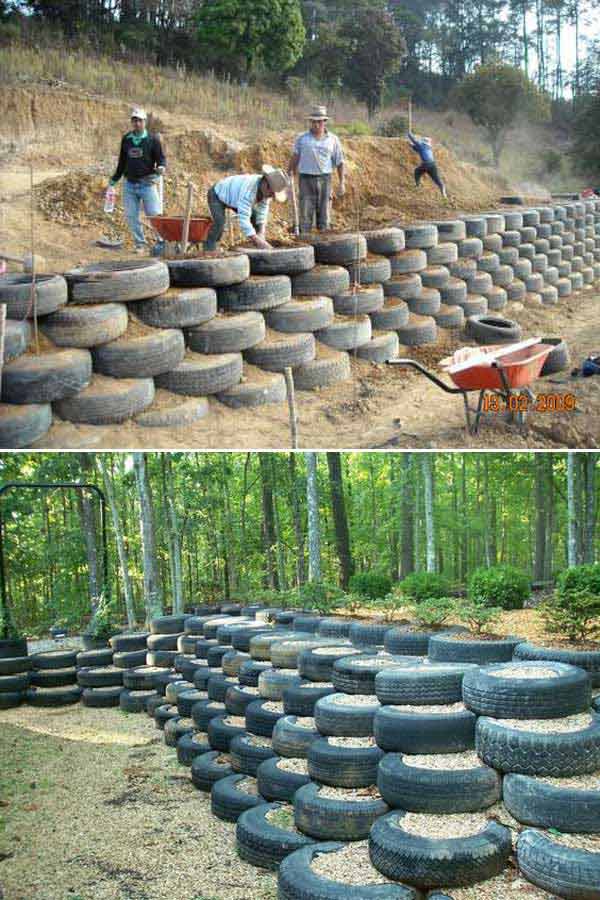 Source: globalgiving.org
7. Treated pine sleepers can withstand rot, wood boring insects and other issues, so they are perfect for building retaining walls.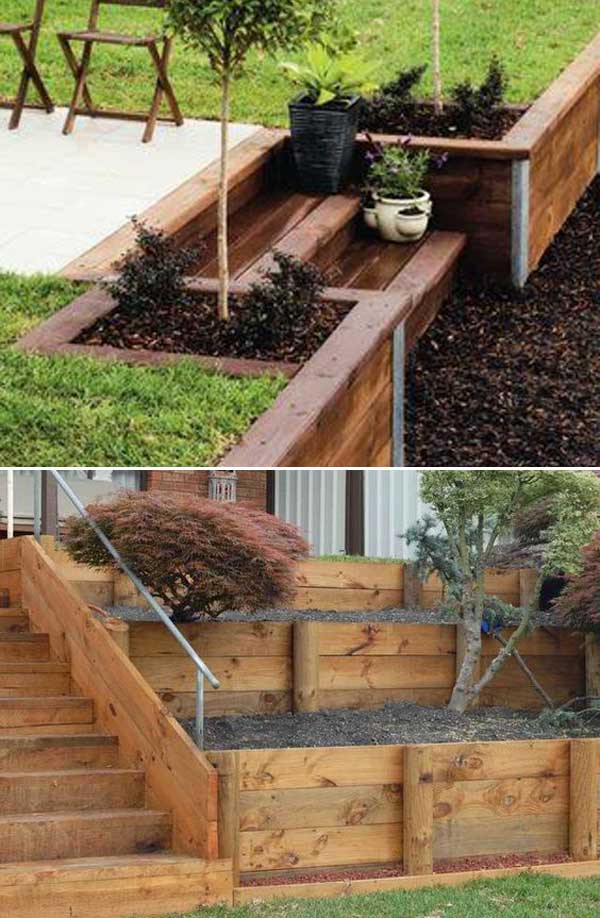 Above Project Tutorial ====> handyman.net.au    Bottom Project Tutorial ====> thisoldhouse.com
8. Flagstone is a little bit more expensive than other materials but it can provide a modern feel for your home's outdoor: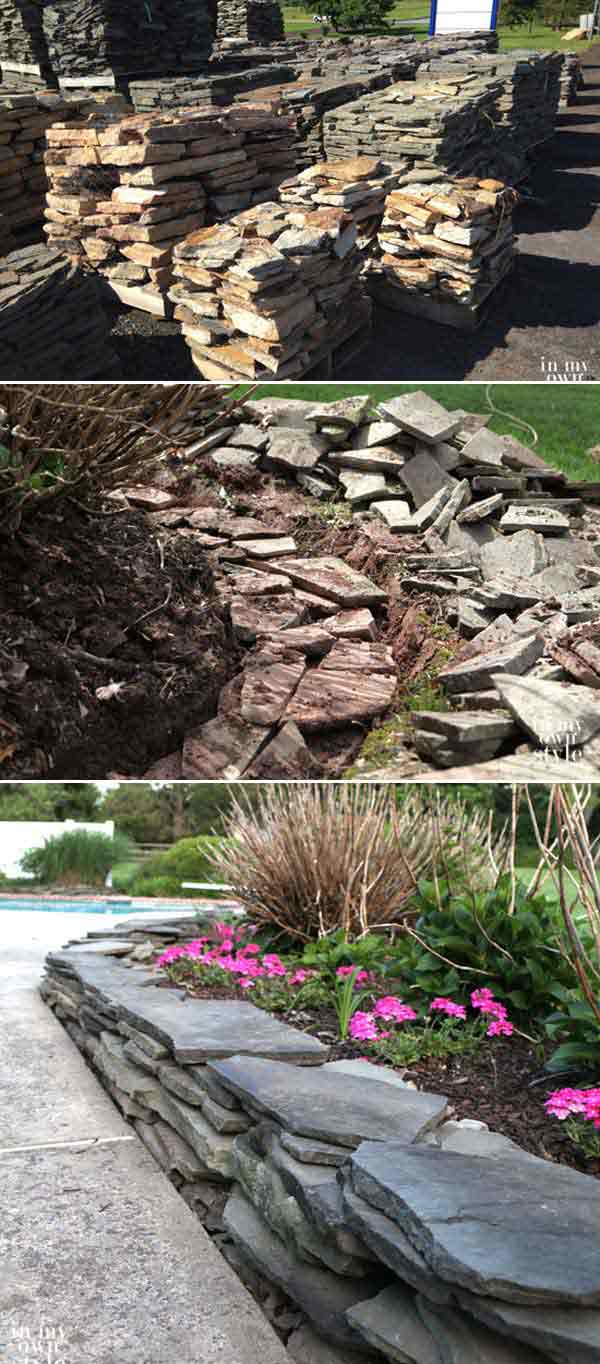 Get Tutorial here ====> inmyownstyle.com
9. All you need are some cement blocks and the strength to stack them! These cement blocks will provide a nice finished look: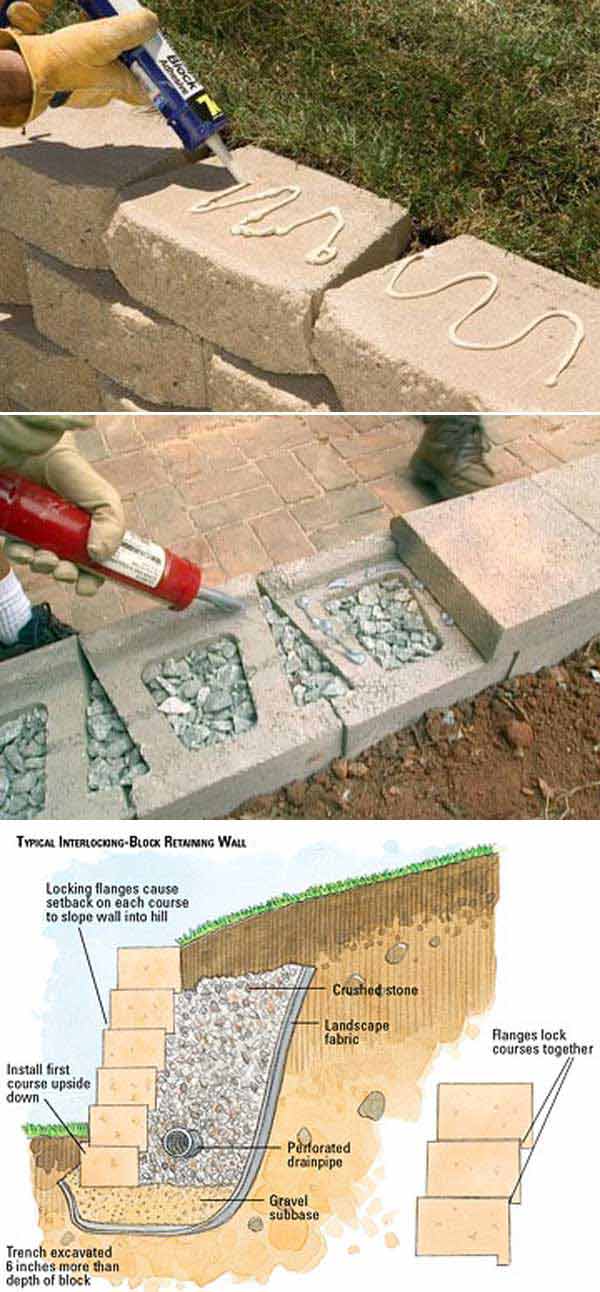 Get Tutorial here ====> diyadvice.com
10. How beautiful these boulders and pebbles retaining walls look! The most amazing design is that plants can be mixed into the wall area: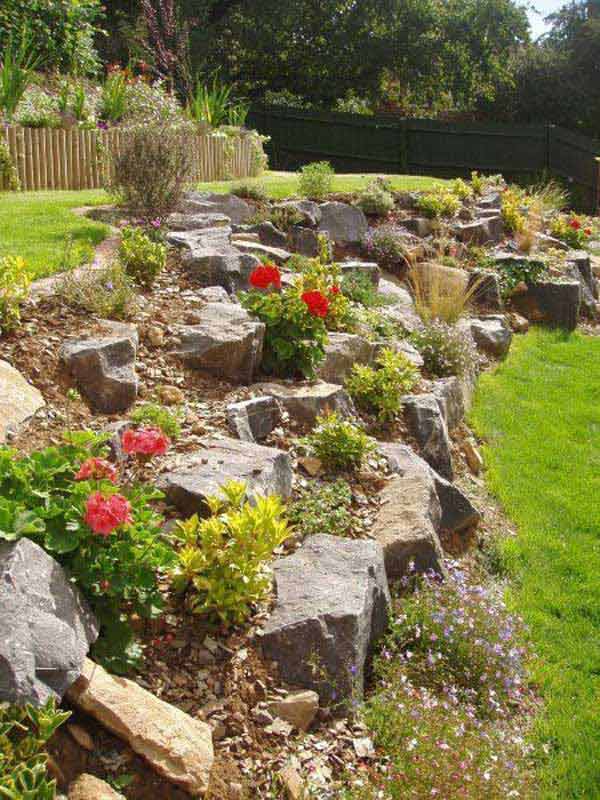 Source: gardenideaspicture.us
11. Build a retaining wall using quickcrete bags unopened and stacked like bricks: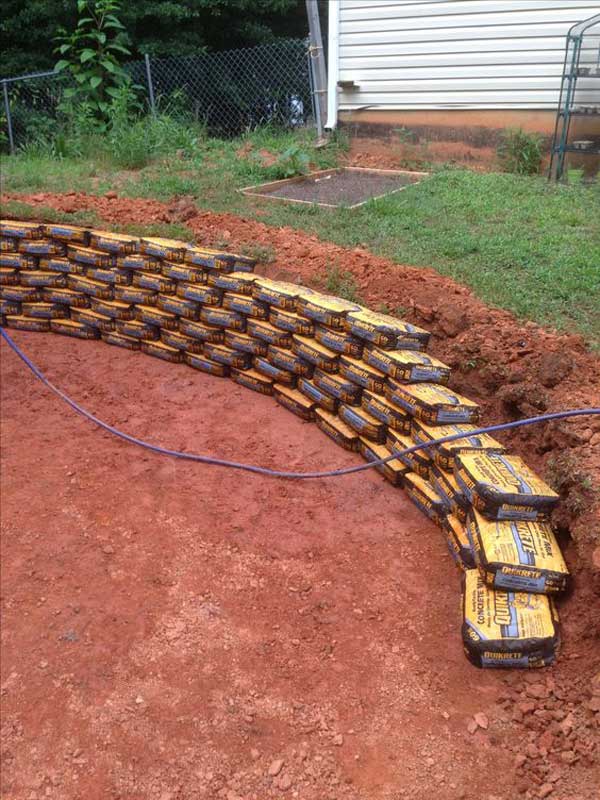 Source: amarilloconcretesupply.com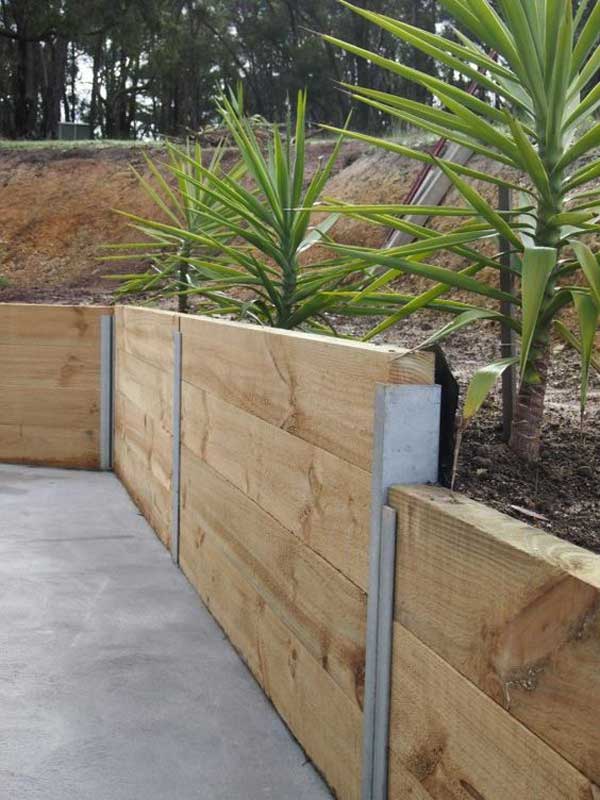 Source: rrwl.com.au
Source: gabion1.co.uk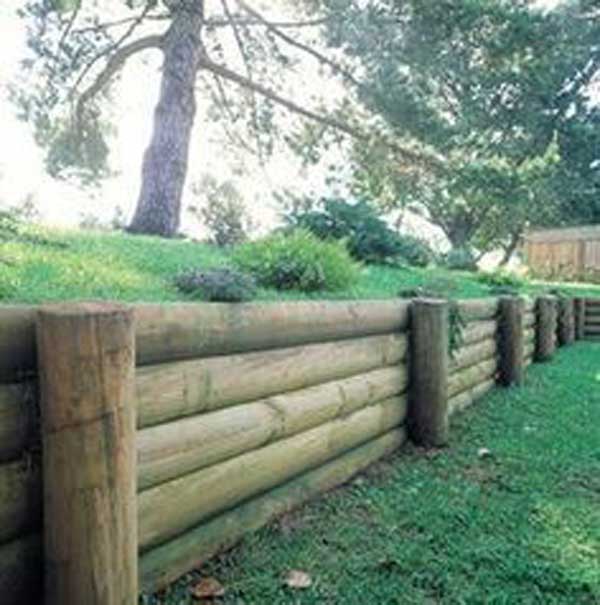 Source: herbgardenn.blogspot.nl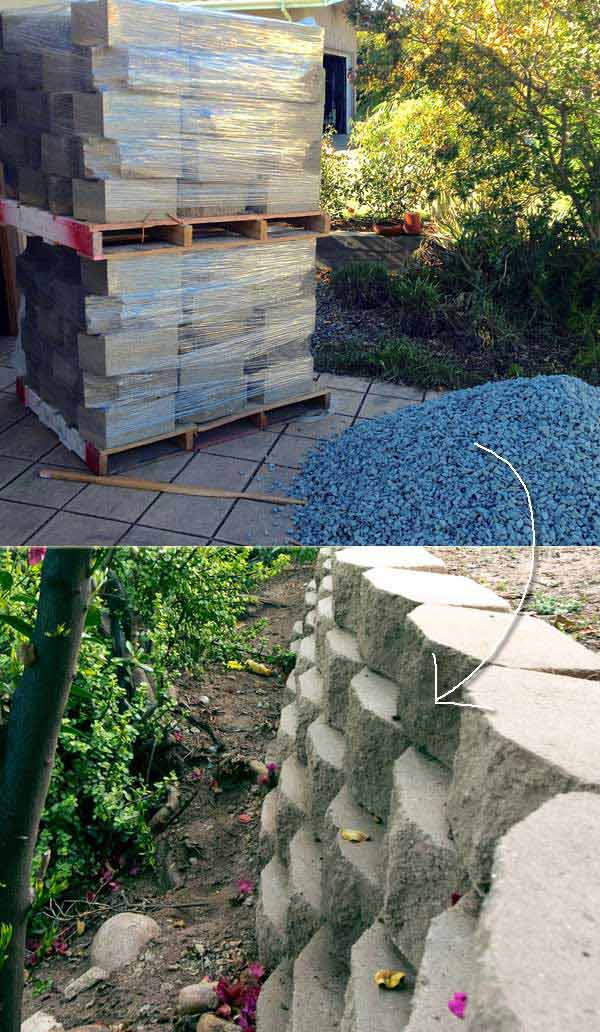 Source: simplepracticalbeautiful.com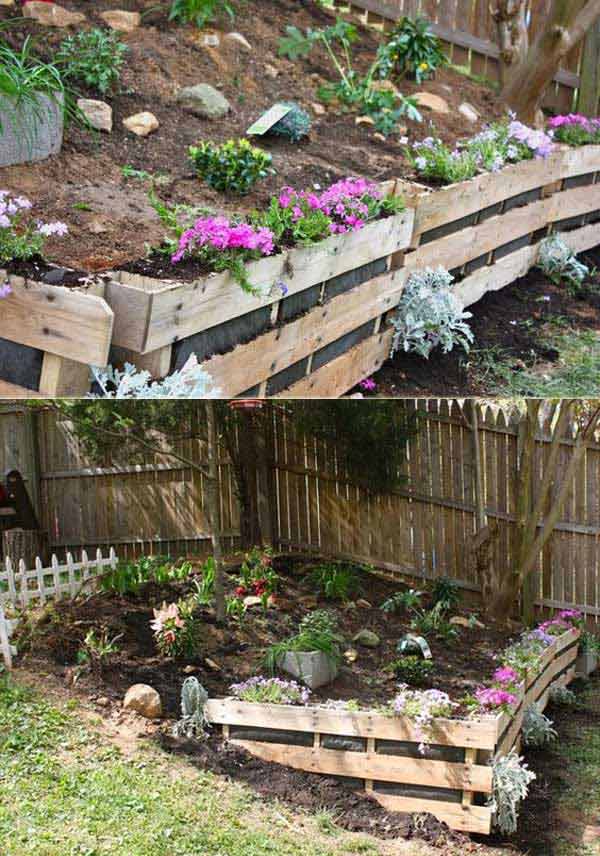 Source: buzzmills.typepad.com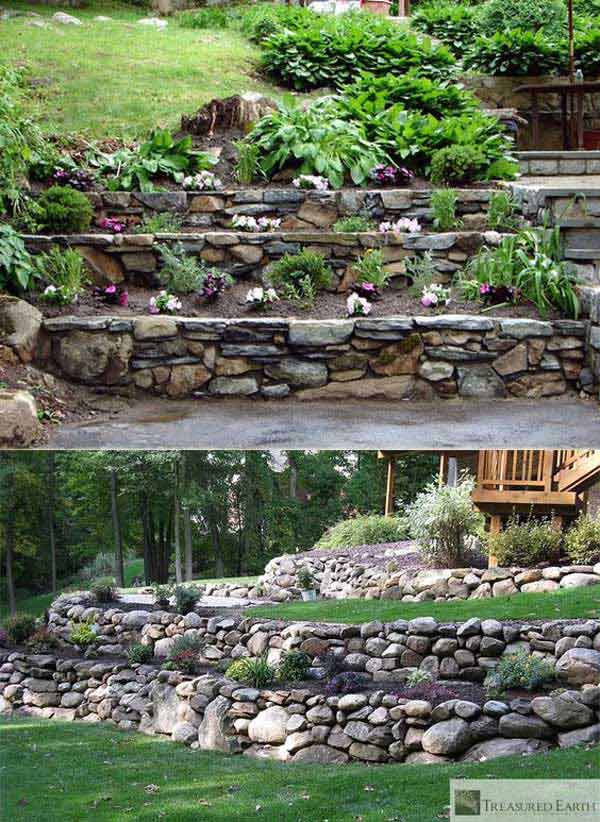 Source: diynetwork.com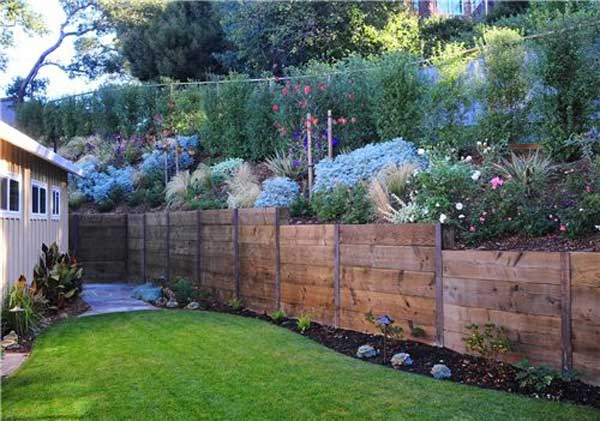 Source: landscapingnetwork.com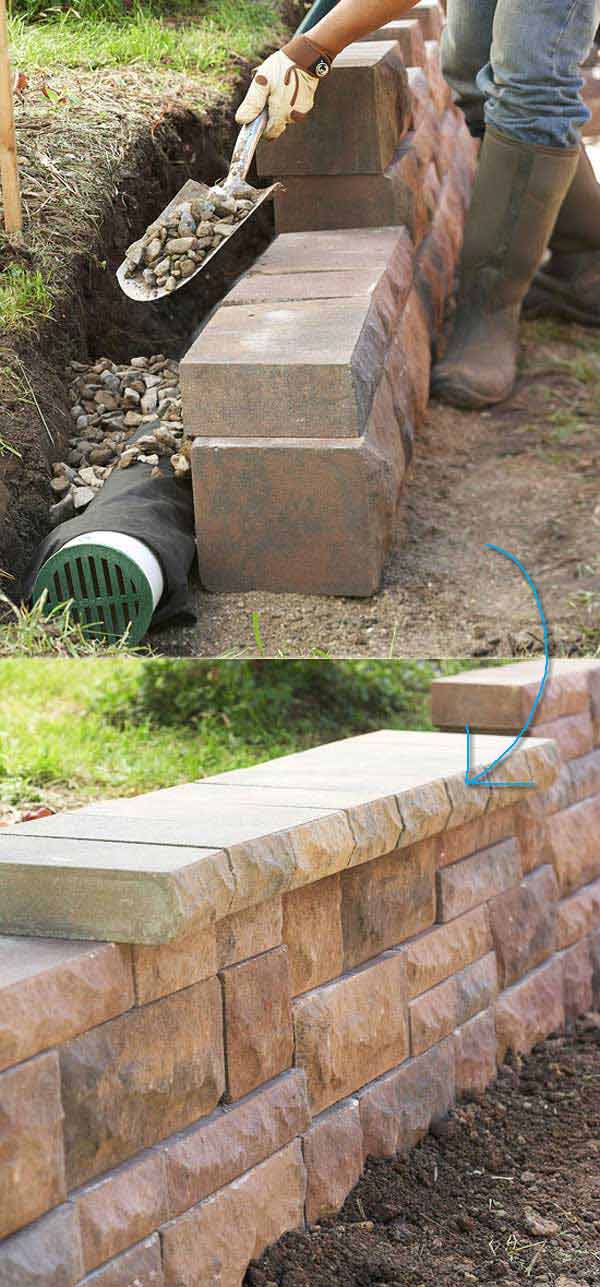 Get Tutorial here ====> bhg.com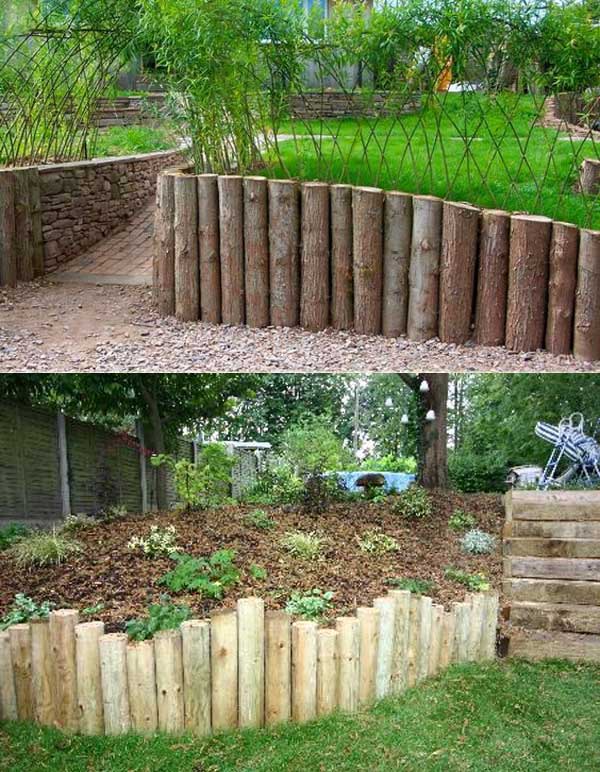 Above Image Source: gardendesignhereford.co.uk    Source: nicholasbakerlandscapes.co.uk