Truly Cool Lemon Hacks Are Worth Giving a Try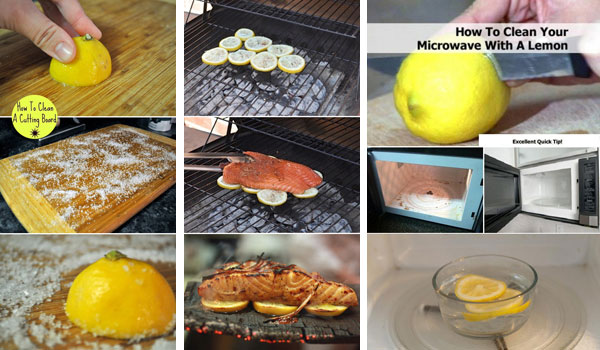 Rich in b-vitamins, vitamin C and flavonoid antioxidants… lemon's many nutrients make it one of the most popular citrus fruit in the world. But did you know this king of citrus fruit has so many other wonderful uses, and they're not just food-related? Below you will find several special uses for lemon that will blow your mind: clean house, remove grease, eliminate bugs, make a hair spray and bath bombs…and more. These easy lemon hacks you may not know about, but they are all truly cool and worth giving a try.
1. Make meringue Jello shots.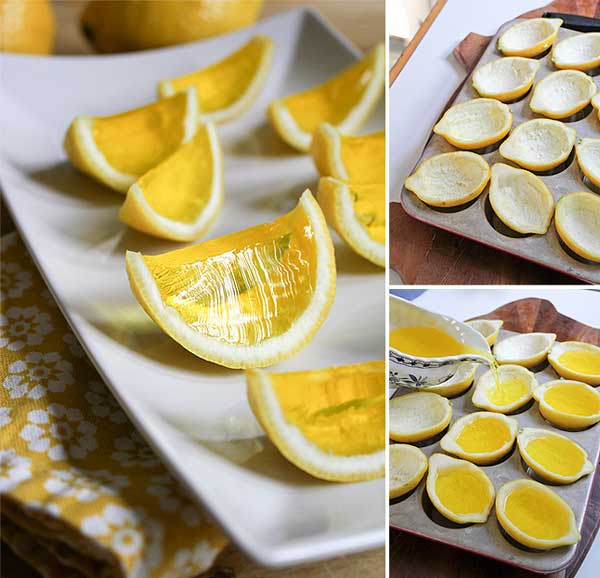 Tutorial: fromaway.com
2. Fill a bowl with lime juice and water, and then place it in microwave oven and heat for 3 minutes on the high setting.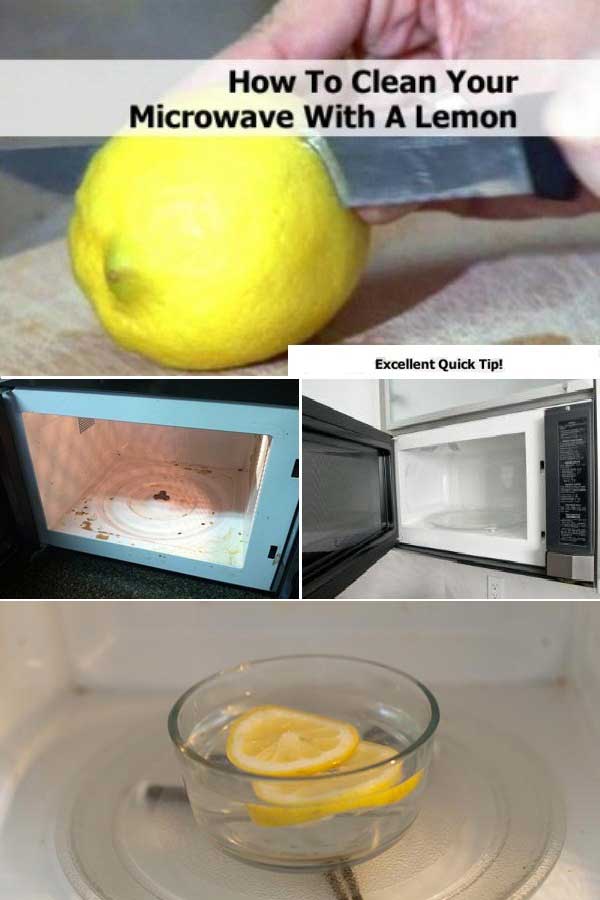 Source: wikihow.com
3. Use muffin pan to make citrus ice cubes that will last much longer.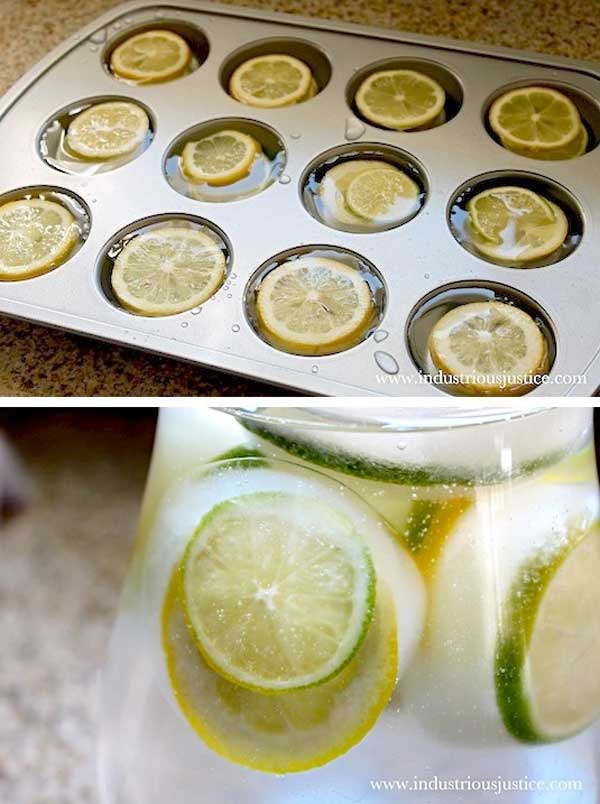 Tutorial: industriousjustice.com
4. A quick clean for wood cutting boards or kitchen counter.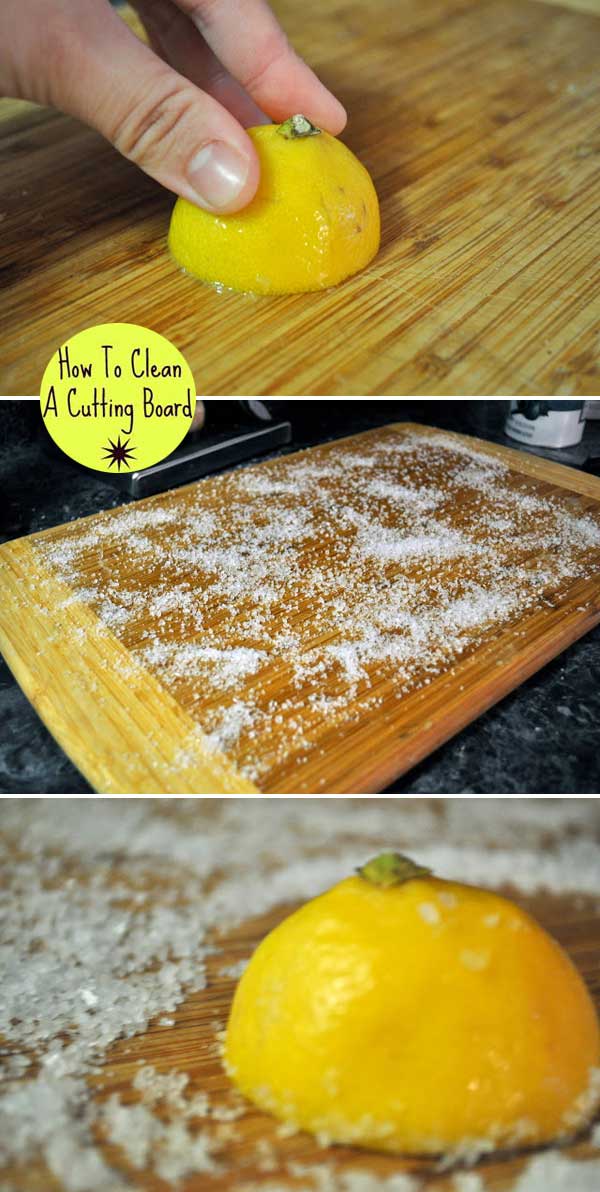 Tutorial: allkindsofyumm.com
5. Clean your stainless steel kitchen sink with natural materials.

Source: goodshomedesign.com
6. Clever way to grill a fish in one piece, and give it a light, citrus flavor.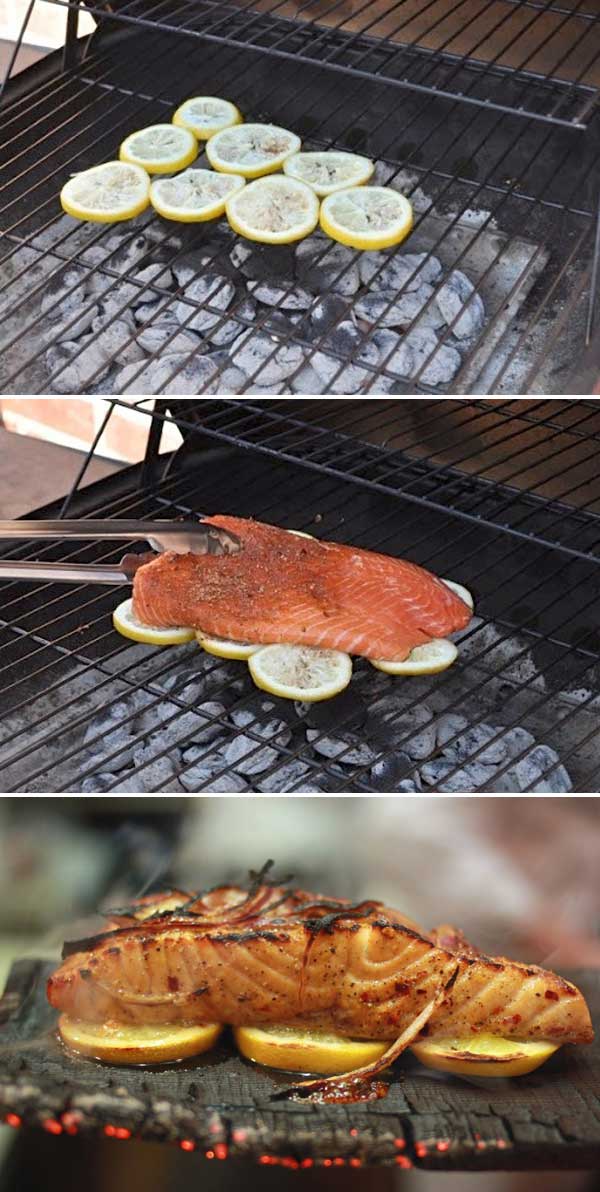 Source: themotherhuddle.com
7. This mason jar candle can keep the bugs away for outdoor party.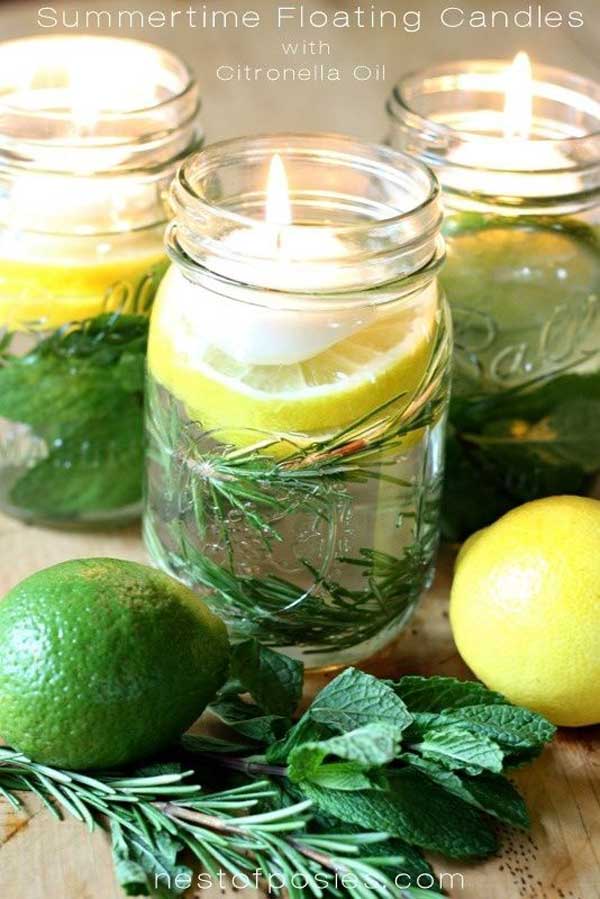 Tutorial: nestofposies-blog.com
8. Create your own bath bombs.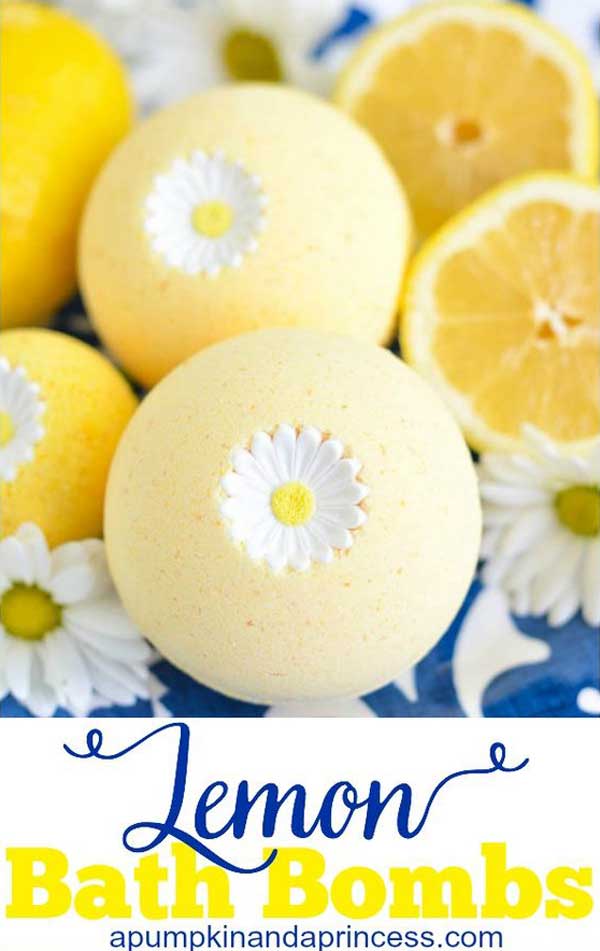 Tutorial: apumpkinandaprincess.com
9. Go for an unique flower display.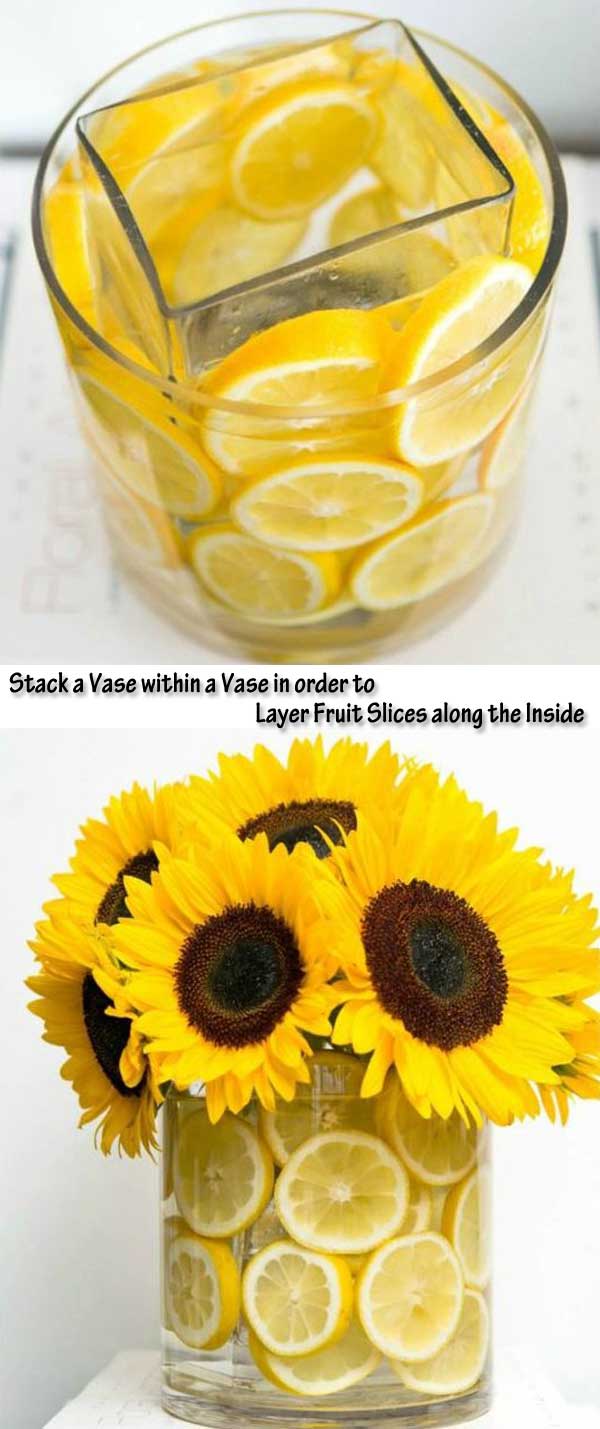 Source: countryliving.com
10. These beeswax candles would smell so citrus and good.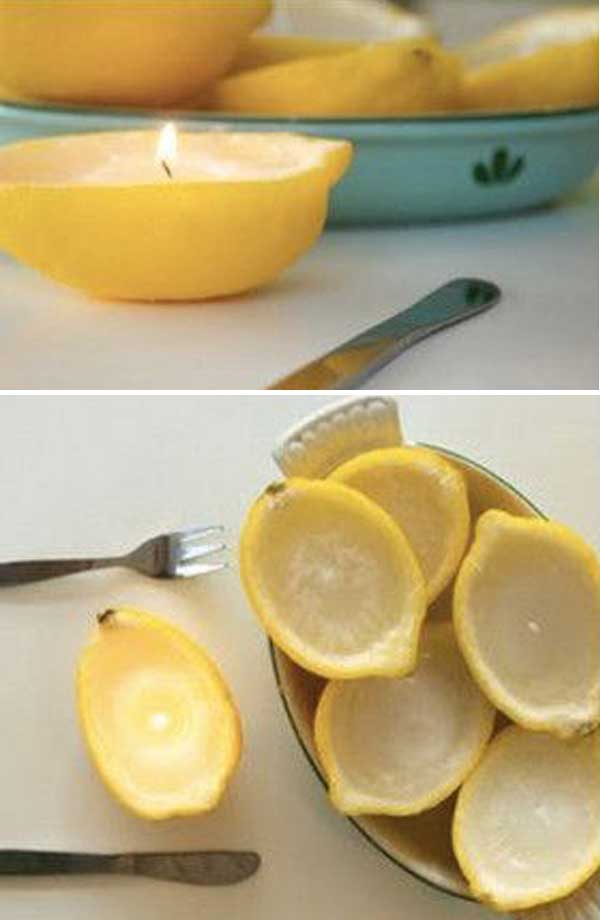 Tutorial: marthastewart.com
11. It can really lighten up your beautiful hair.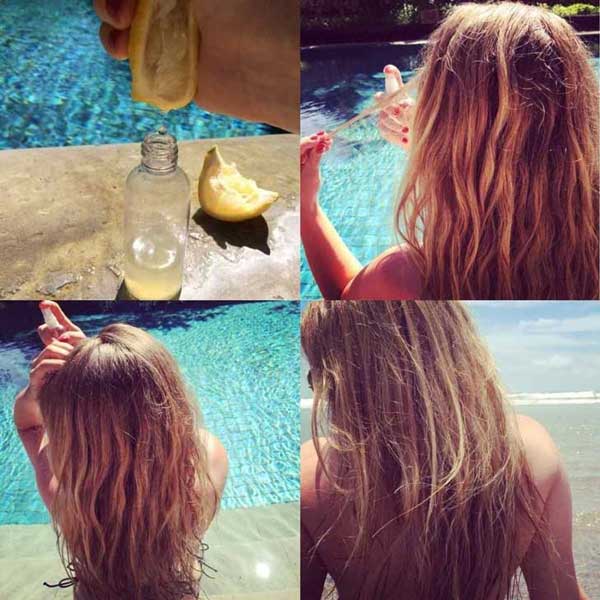 Tutorial: wikihow.com     Image via: upsocl.com