DIY Grill Station Ideas to Make Your Grilling Easier
Summer is the best grilling season, and nothing beats the taste of grilled food. Grilling is not only a basic meal, but also a fun summer activity that allows for gathering with friends over a day full of great food and ice-cold drinks. However, it's not enough to just have a grill; an outdoor grilling station is a must-have setup that makes cooking outside with your grill easier than ever before. Although some grills come with their own stations, you may want to build one if you want more counter and prep space for food, as well as serving areas for guests. Old lumber, pallets, and cinder blocks are almost zero-cost materials that can be used with your grill to create your DIY grilling station. Here are some of the most creative BBQ station ideas to help you get your project off the ground: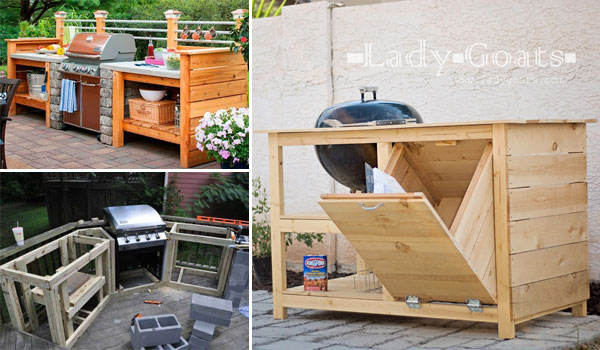 1. Build a Rustic Farmhouse-Inspired Grill Station with Wooden Frame and Concrete Top:
See the great tutorial => thelowcountrylady.blogspot.com
2. Pallets are great for creating the main structure of a grilling station.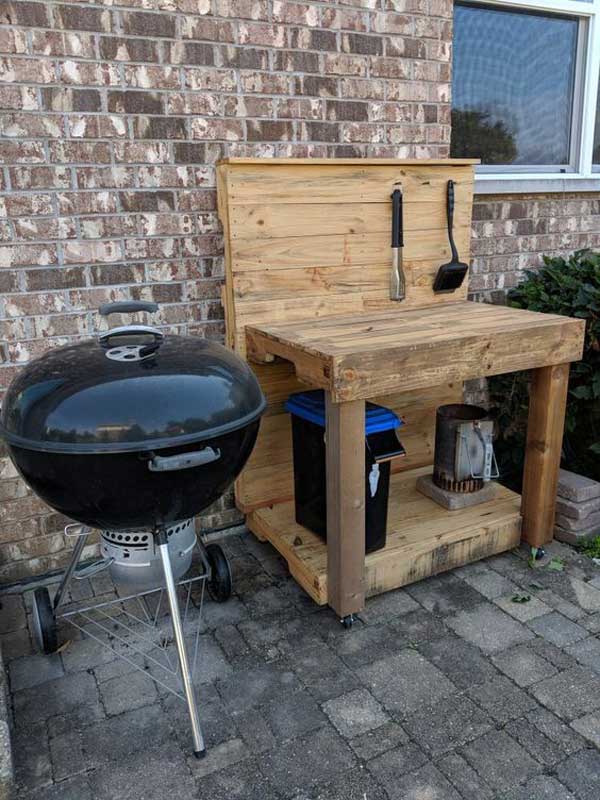 Similar project tutorial: warrennash.co.uk
3. Upgrade your movable grill to a fancy, stone-covered grilling station using an inexpensive method: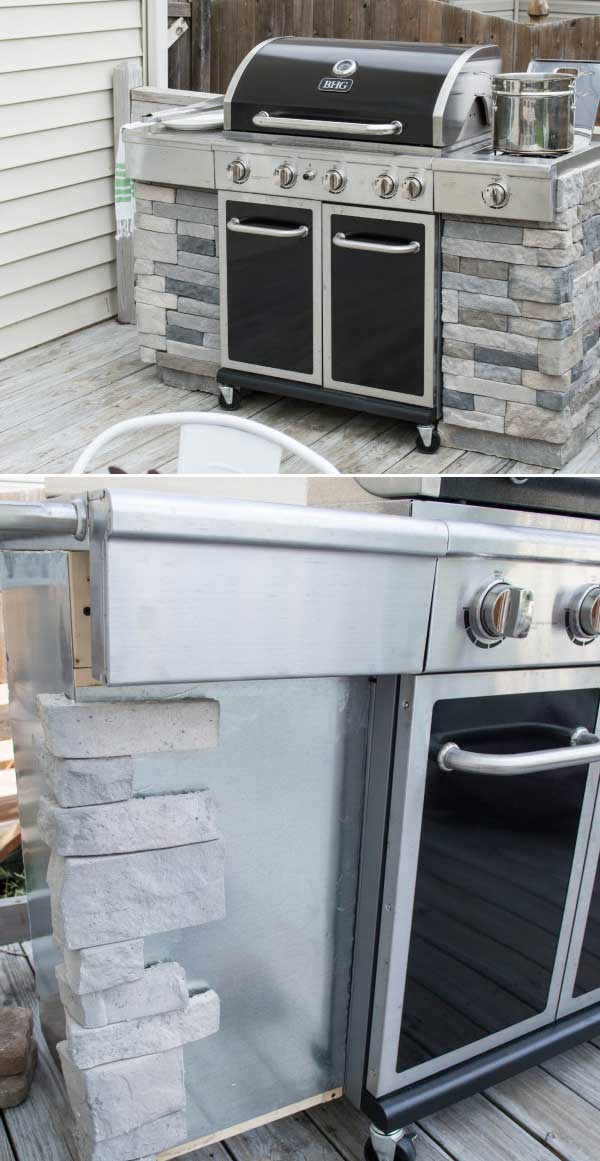 How to build: unexpectedelegance.com
4. Concrete is a great material to build a more permanent kitchen station that can add value to your home: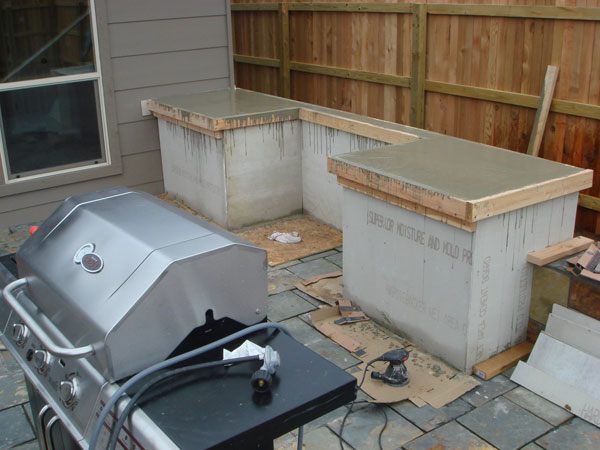 More details: karapaslaydesigns.com
5. Built from planks and topped with a piece of granite, this small grill station is great for a country home near the woods:
How to build: grandmashousediy.com
6. Made with recycled wood, this stripped-down kitchen island provides a compact and efficient design for a built-in BBQ grill:
More details: ana-white.com
7. Cinder blocks and patio stones can be used to build an outdoor cooking station that provides you with more counter space to work with when grilling: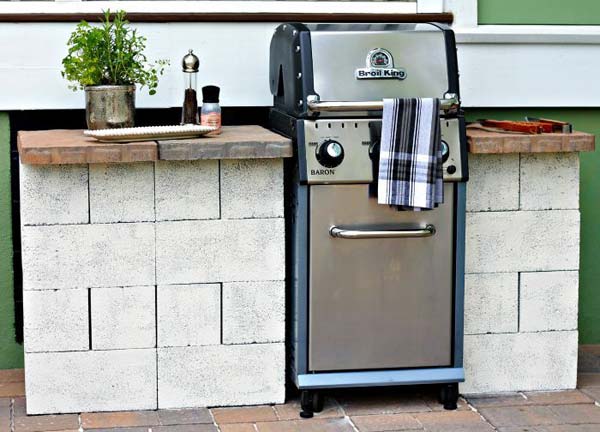 How to build it: ourfifthhouse.com
8. Wood makes it easy to build the main structure of your grilling station, which can be reinforced with bricks or cinder blocks: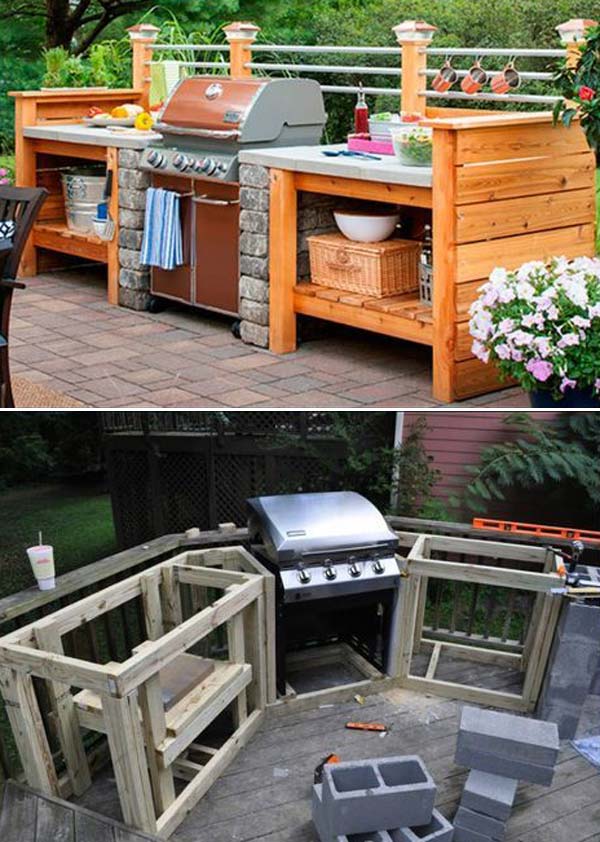 9. A simple BBQ table gives you counter space and shelving, and a tilt-out trash bin makes your grilling jobs easier: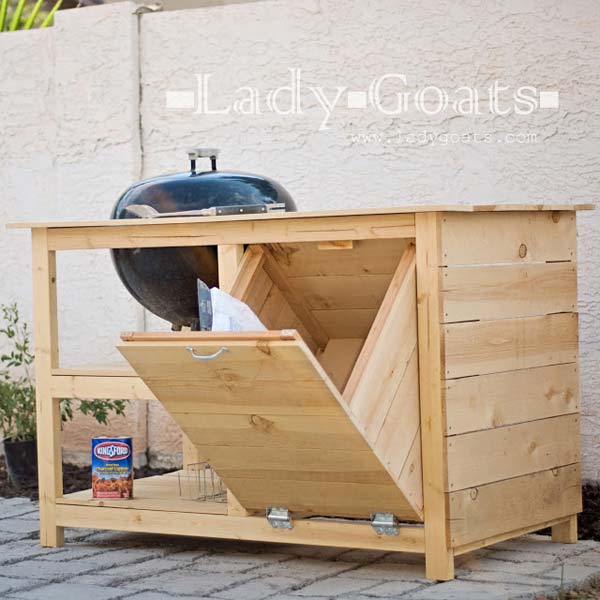 How to build: ladygoats.com
10. Rolling Outdoor Island Building Plans: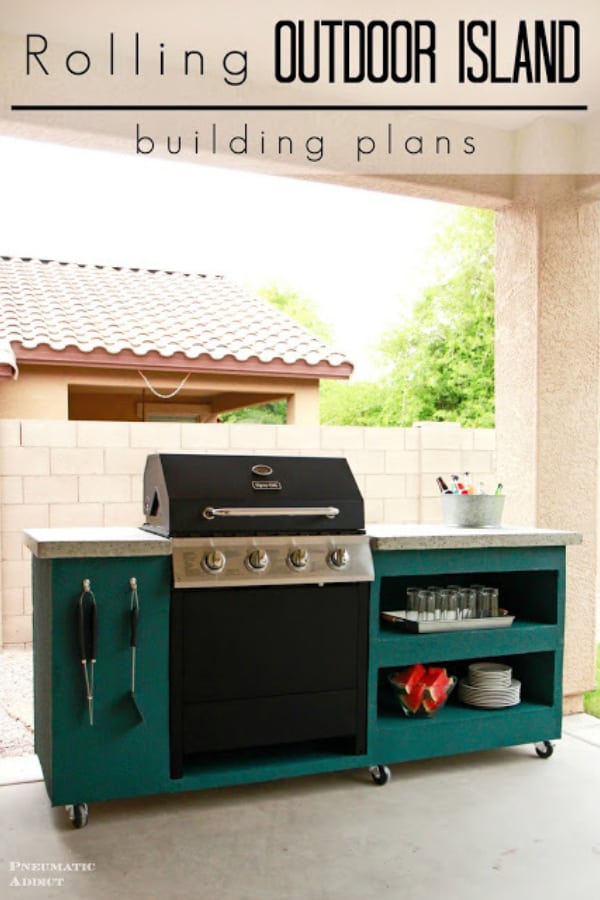 Tutorial: pneumaticaddict.com
11. DIY Portable Outdoor Grill Station And Bar Combo:
12. Portable Barbeque Station | How to build: instructables.com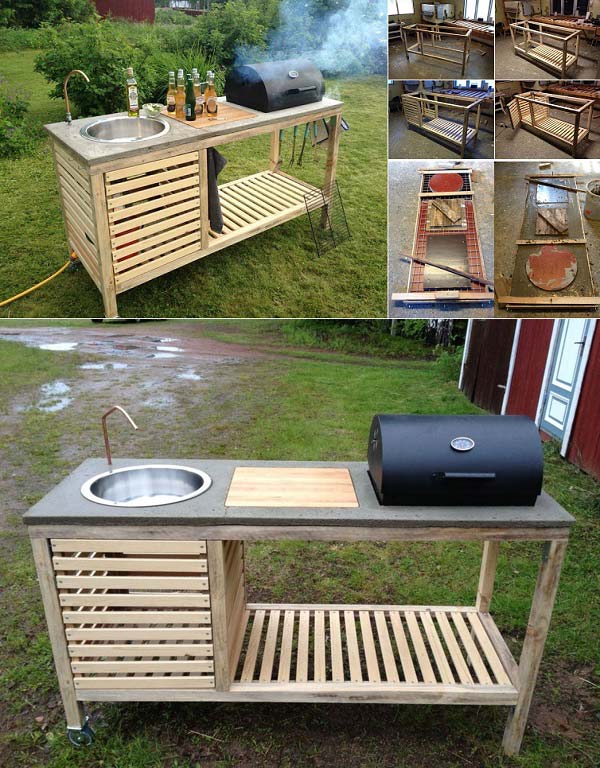 13. Effortless DIY Grill Station with Concrete Blocks and 32" Summerset Sizzler Grill:
15. Pallet BBQ Station | Image via: reddit.com