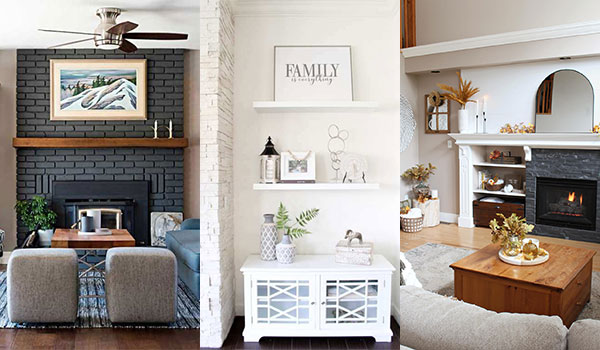 Are you searching for the most creative and exciting fireplace shelf wall ideas? Look no further than these 19 creative ideas. Creative minds often explore the possibilities of storage on a fireplace wall. The wall of a fireplace offers tremendous potential for storage. It can be used for installing shelves which provide a lot of space for storage.

Your books can be stored on such a shelf. Many people keep their living room essentials like blankets, throw pillows, and remotes on these shelves. You can come across many built-in shelf ideas with a modern style. A rustic look can be achieved with concepts that use reclaimed wood. 19 simple, creative, and exciting fireplace shelf wall ideas are given below.

1. Shelves with Wooden Sheets and White Frames
These built-in shelves come with white frames to offer an elegant look. They also have a wooden sheet inner side.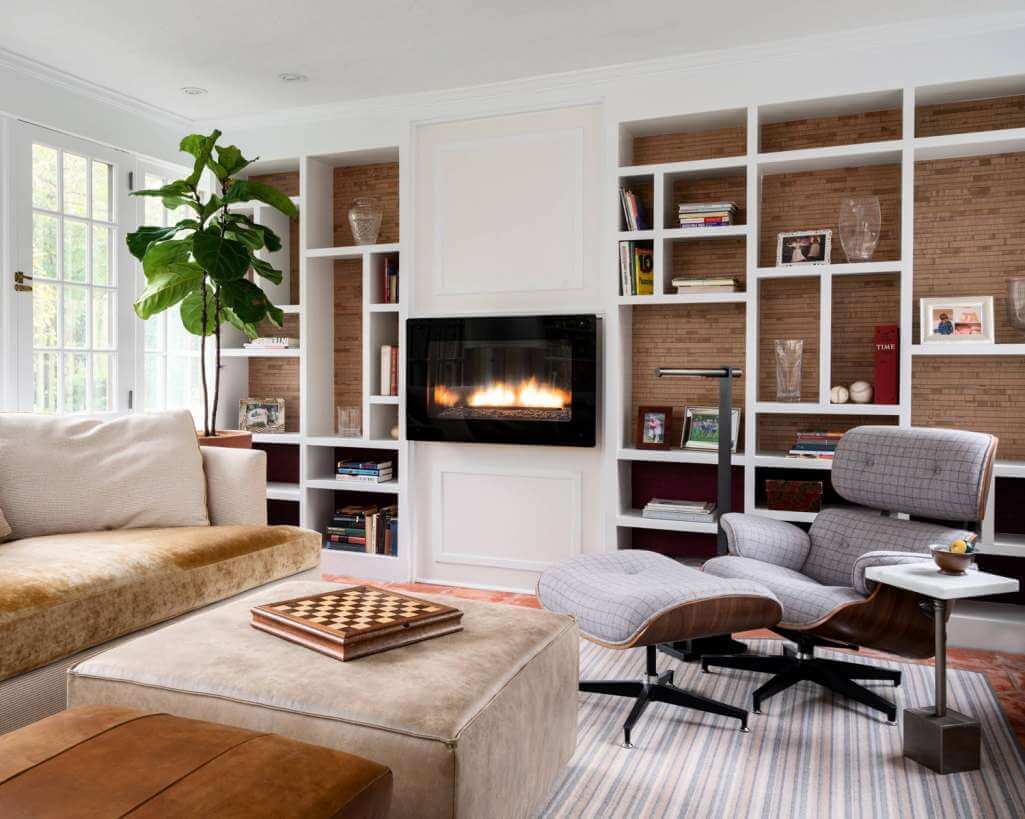 2. Shelves with Cement and Unpolished Wood
You can use a combination of cement and raw, unpolished wood to make a shelf on a fireplace wall.

3. Black Floating Shelves with a White Backdrop
Learn how to make black floating shelves with white shiplap boards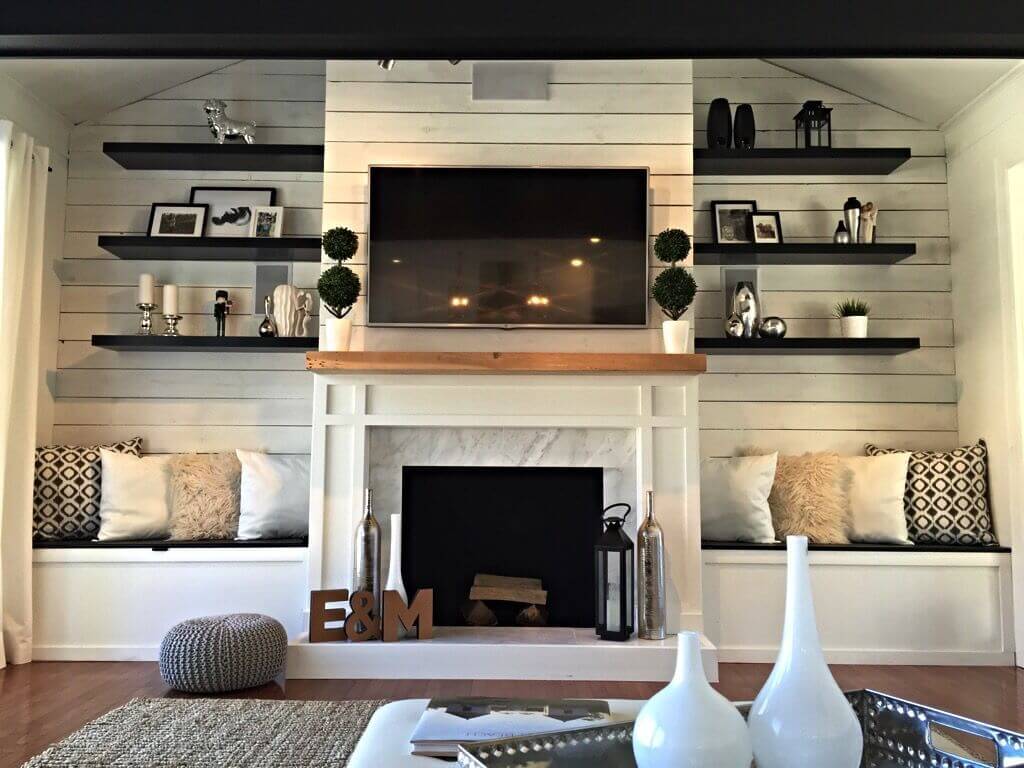 4. Transform Shelves with Molding
This idea teaches you the easiest method of extending the fireplace into shelves with molding.

5. Shelves with Beautiful Lighting
This idea discusses the method of installing wooden shelves with lighting underneath them.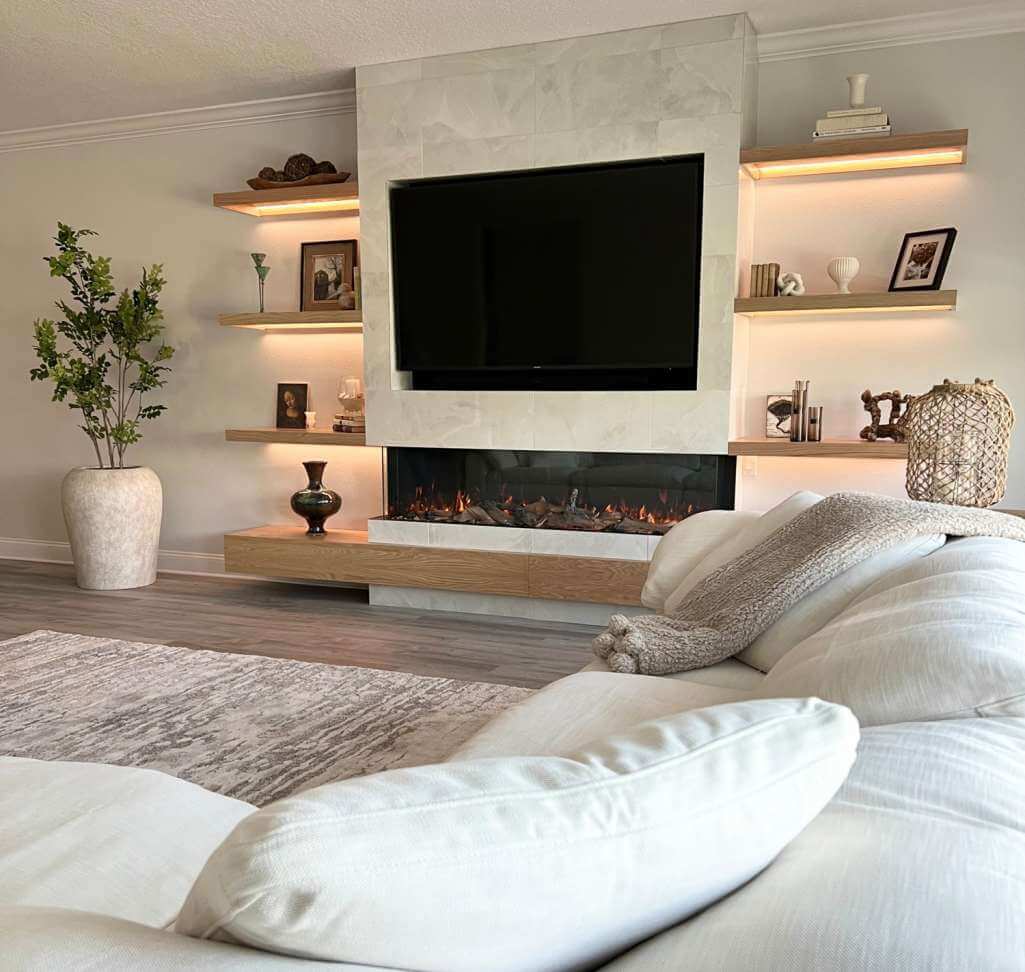 6. A Wooden Shelf with Brick Tiles
Create a wooden shelf that is covered with brick tiles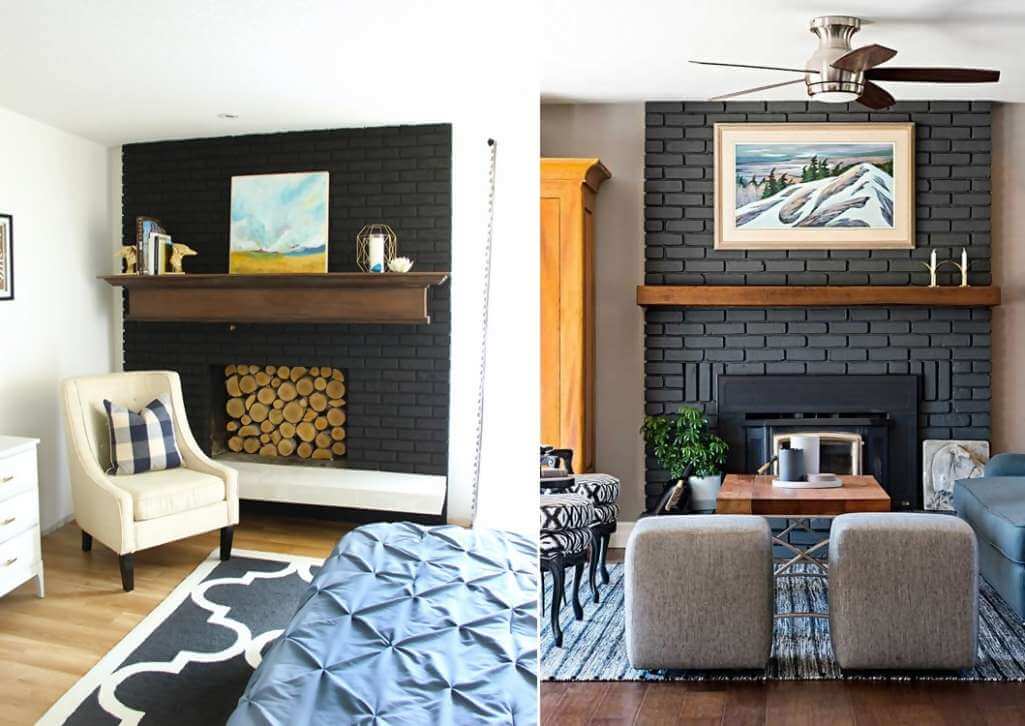 7. Ladder Shelf Filled Fireplace Wall
Make a fireplace wall that is filled with a ladder shelf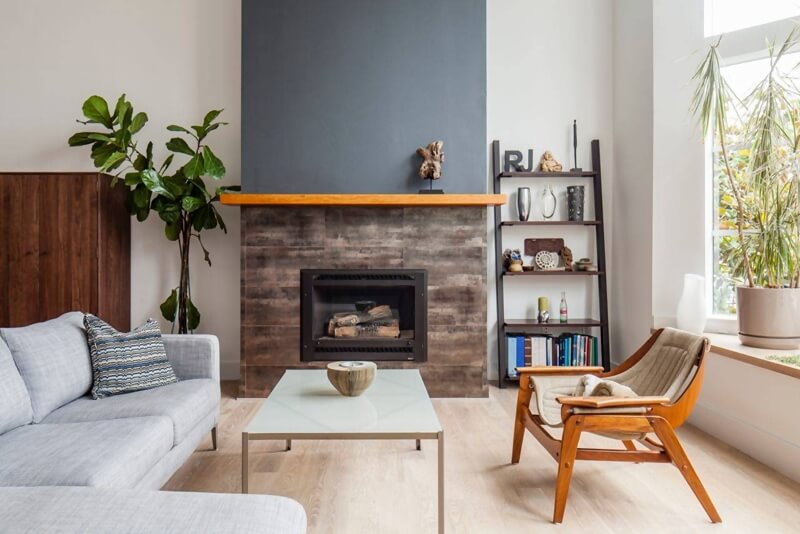 8. Painted Wall with Cabinets and Wooden Shelves
The fireplace wall should be painted with chalkboard paint before installing white cabinets and wooden shelves.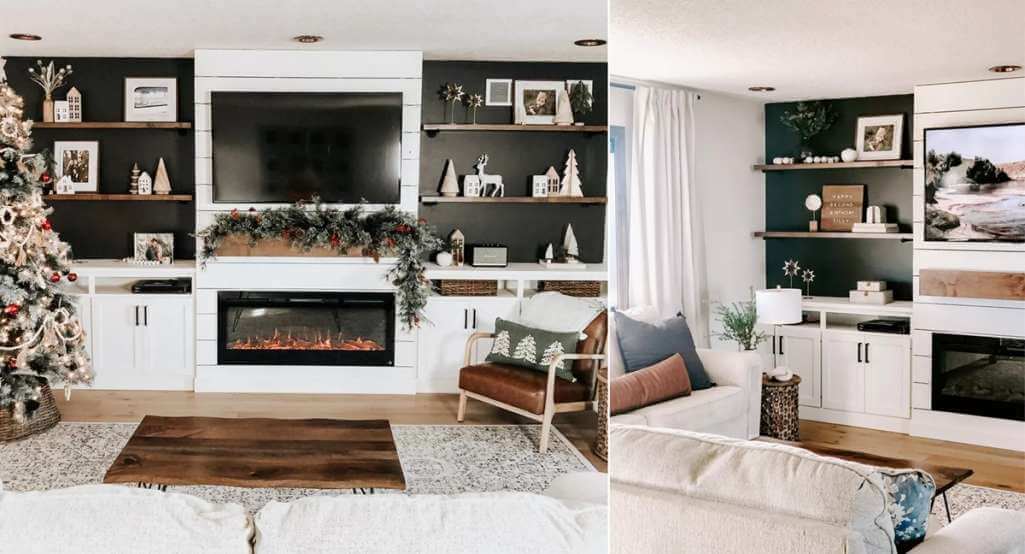 9. Fireplace Wall Low Cubby Shelves
This method talks about decorating the wall using low cubby shelves to store toys.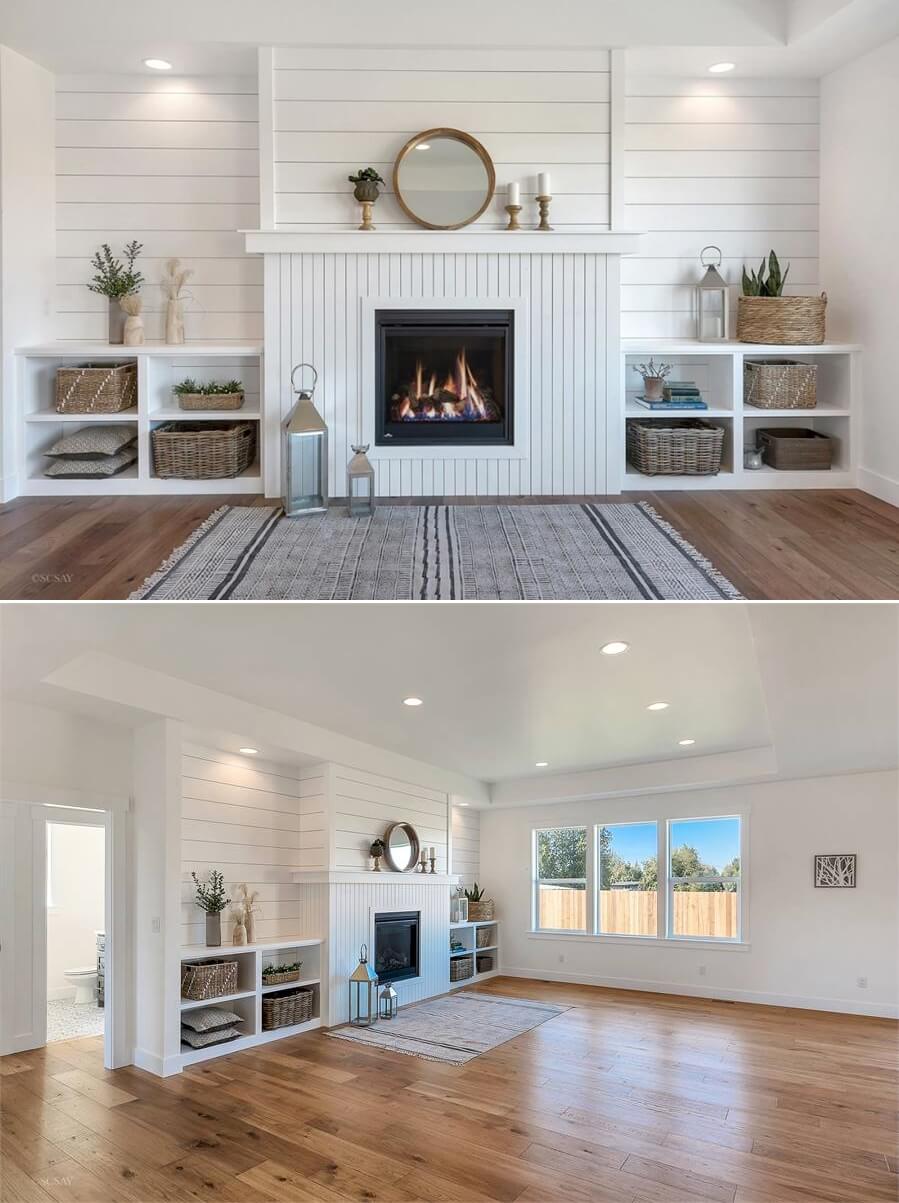 10. Convert Shelves into Benches
Low shelves (comfortable for sitting) can be converted into benches.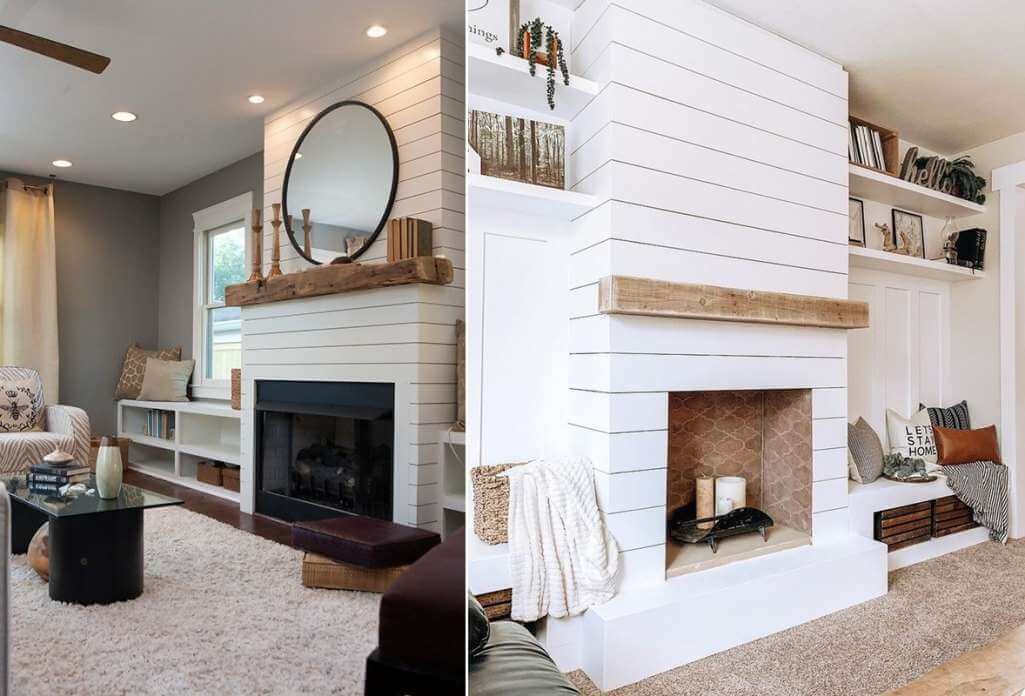 11. A Symmetrical Decoration with Shelves and Sideboards
This is one of the most exciting fireplace shelf wall ideas. You can create a symmetrical decoration with shelves and sideboards.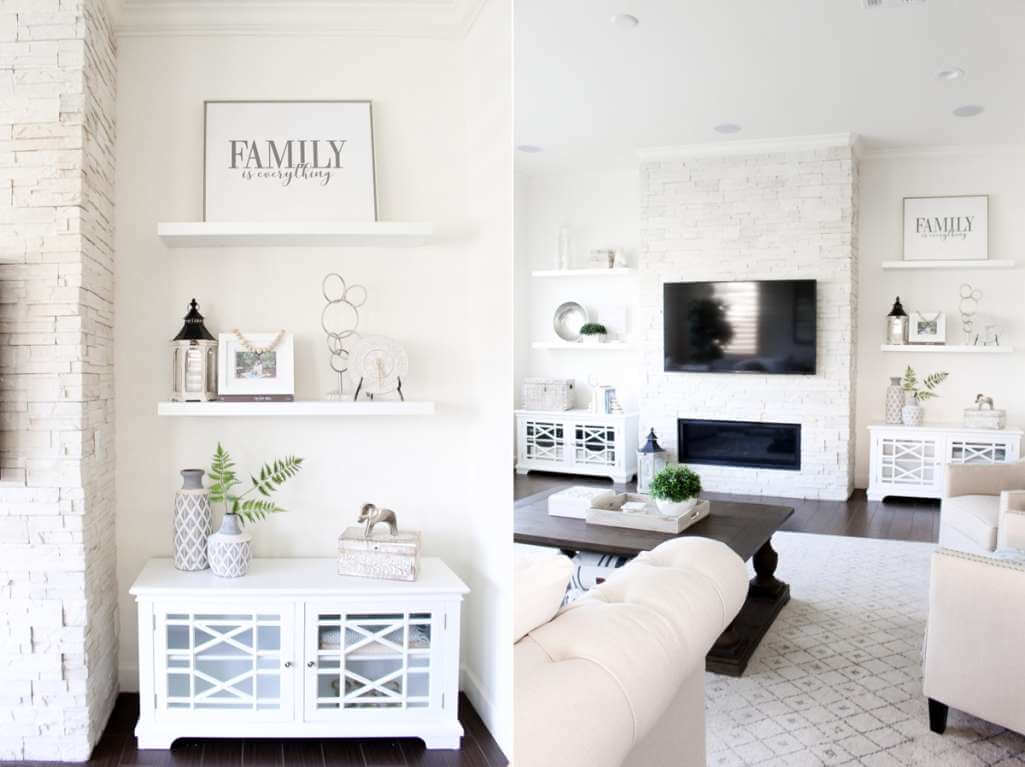 12. Make a Wet Bar on Your Fireplace Wall
Learn how to create some space for a wet bar on your fireplace wall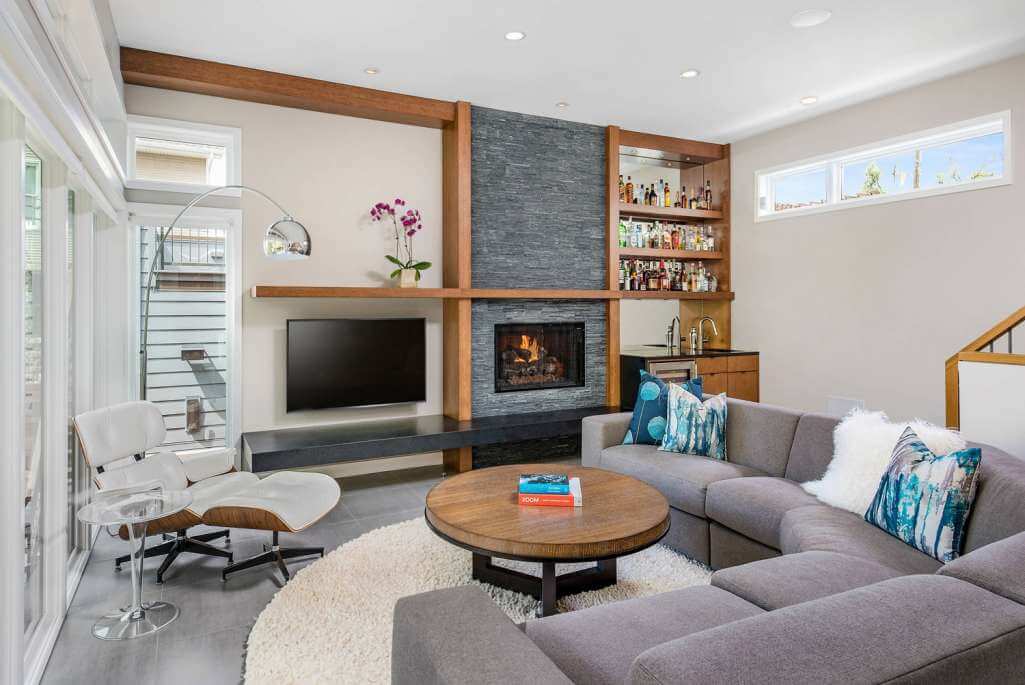 13. Stylish and Glamorous Mirrored Shelves
This idea teaches you how to make stylish and glamorous mirrored shelves in a Hollywood style.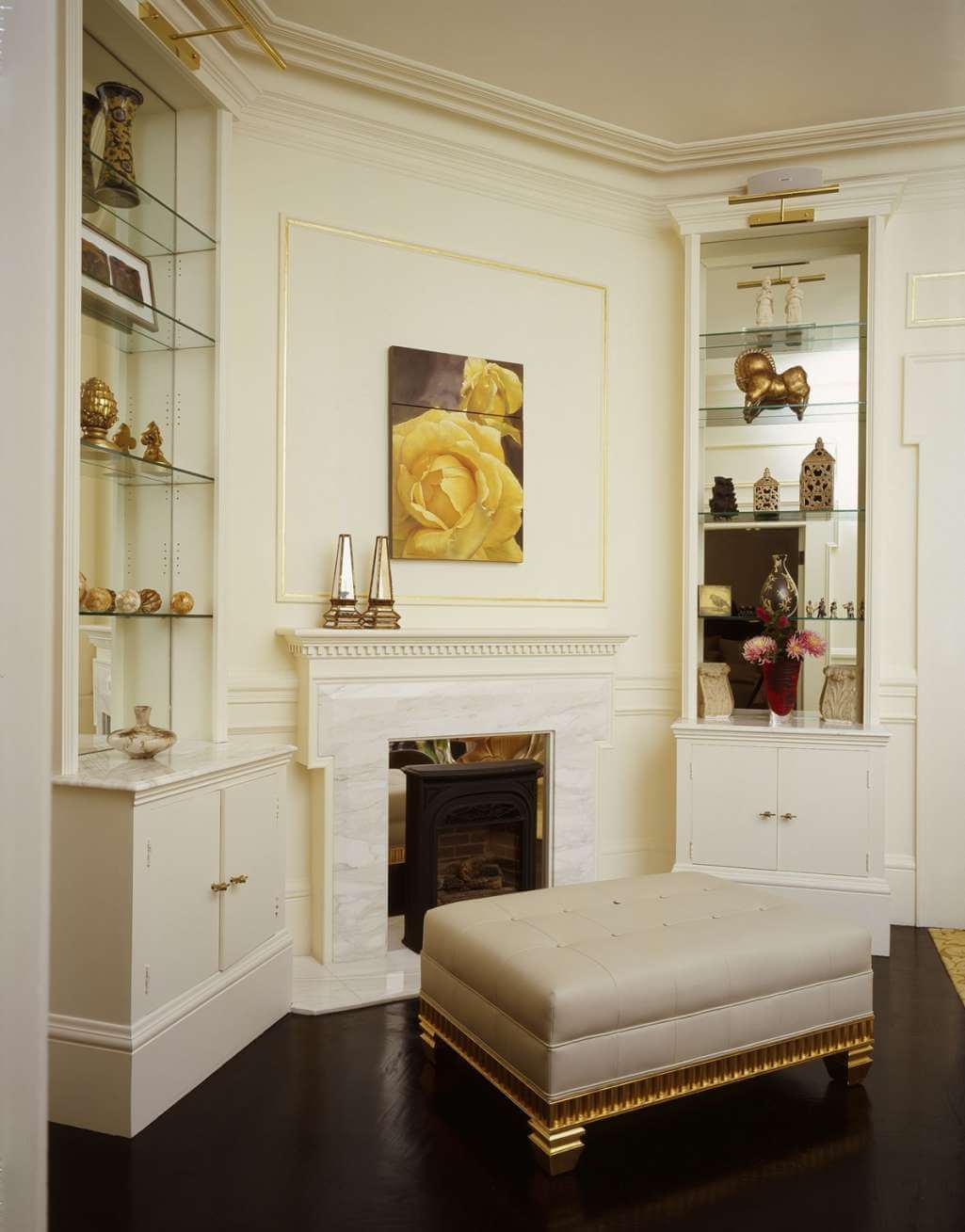 14. Make Your Fireplace Wall Elegant with a French Country Style
Learn how to make a French Country style shelf on your fireplace wall.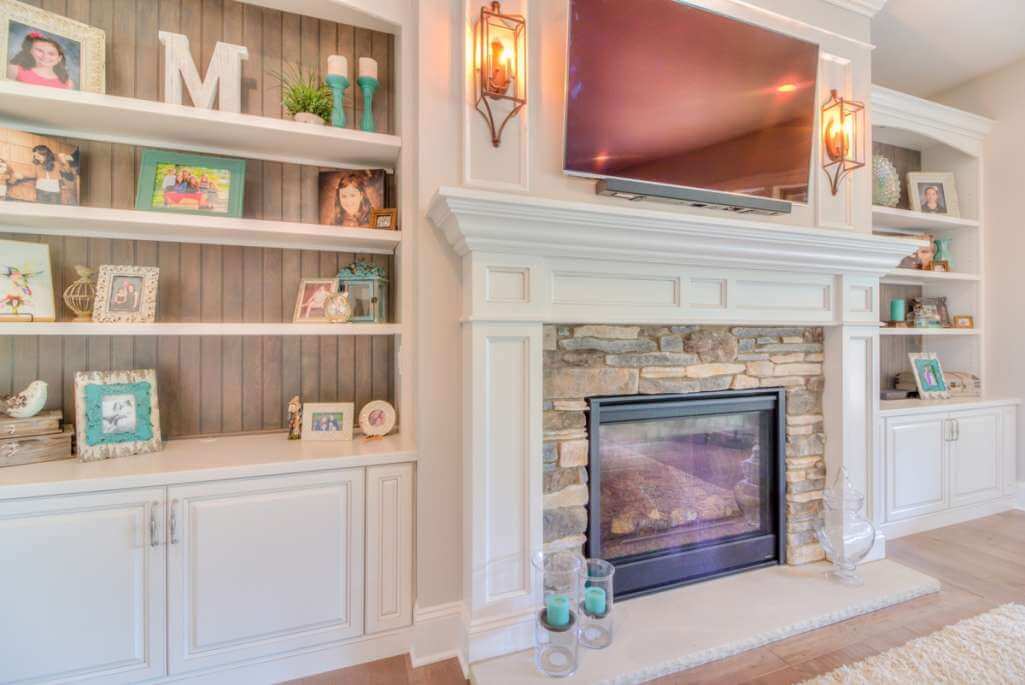 15. Wooden Wall Shelves with Pallet Wood
Create wooden wall shelves with reclaimed pallet wood.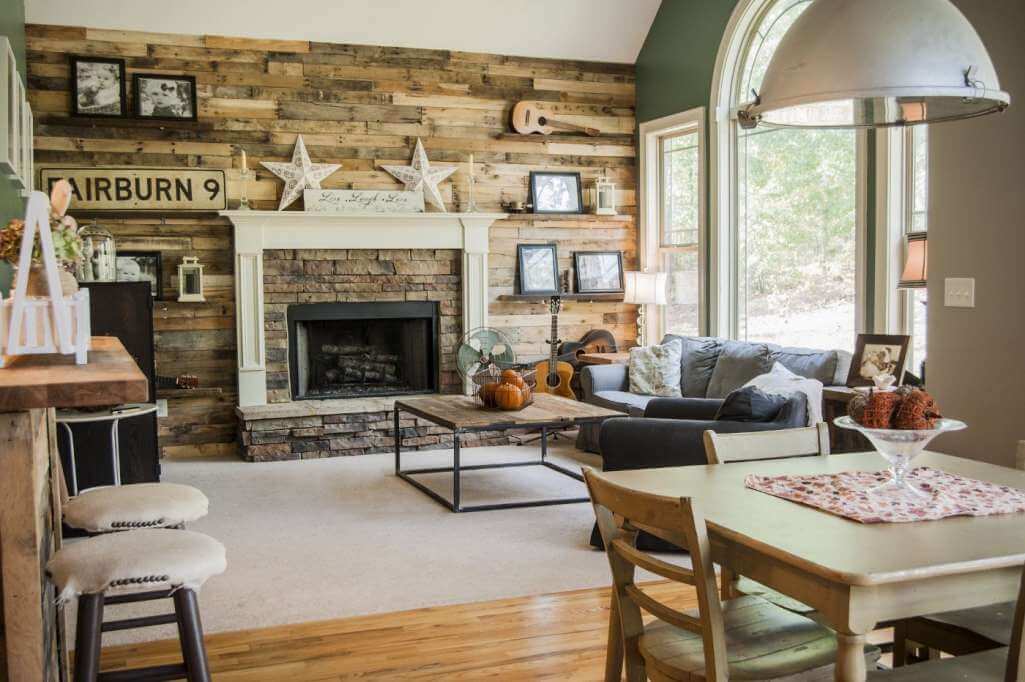 16. Border the Fireplace Using Glass Door Shelves
This design idea discusses how to border the fireplace using glass door bookshelves.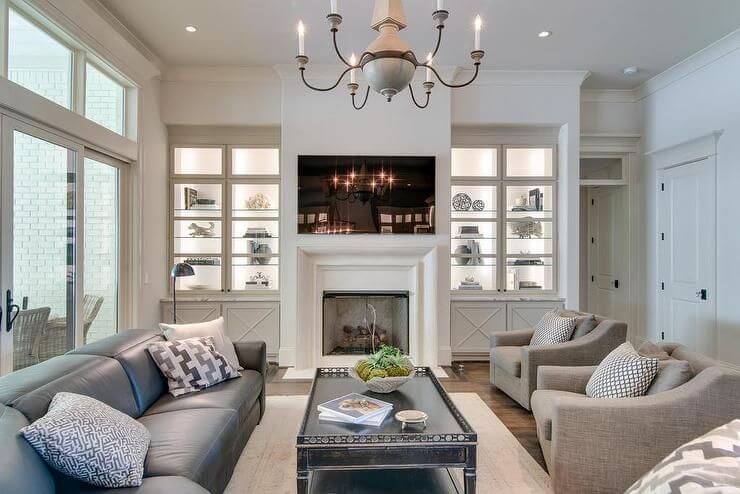 17. Make Shelves with Beadboard Interior
Shelves can be installed using colored beadboard interior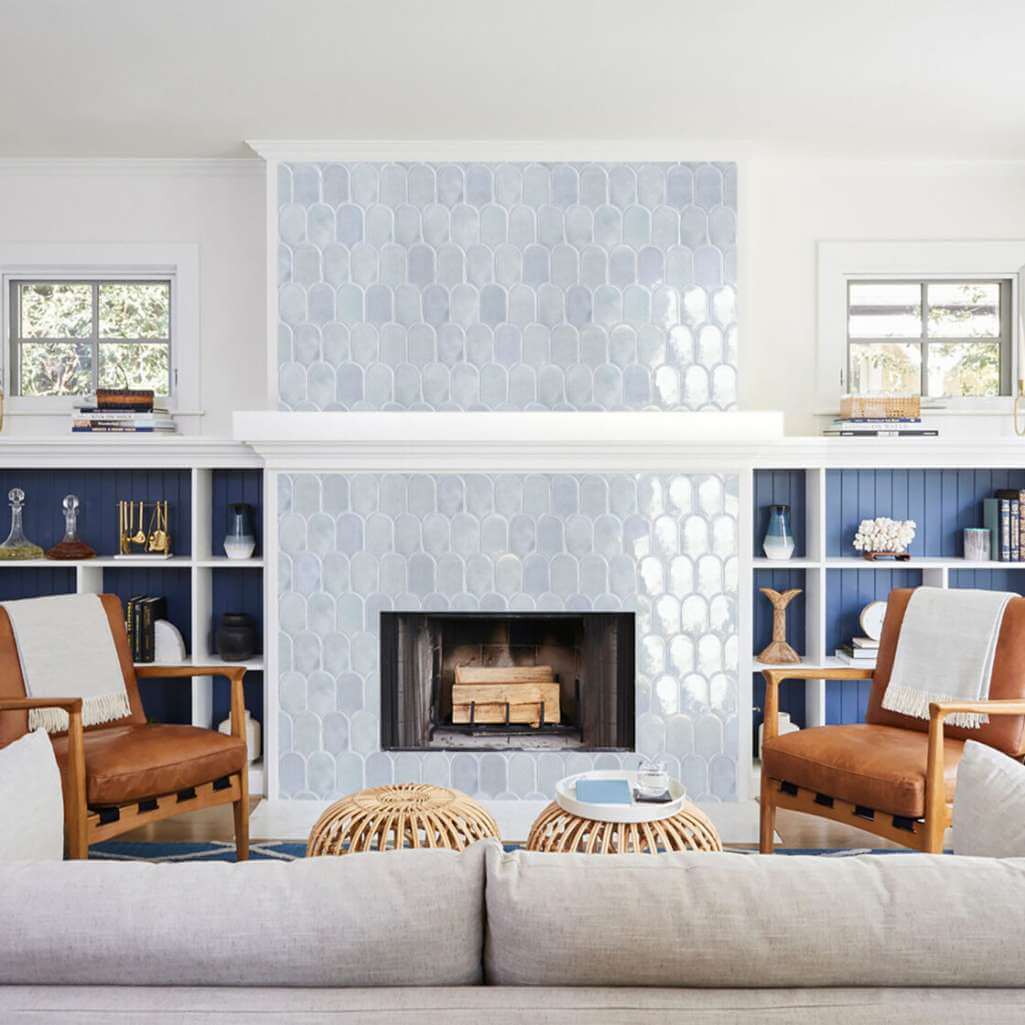 18. Geometric Shelf Mazes
Learn how to create geometric shelf mazes to add a fun look.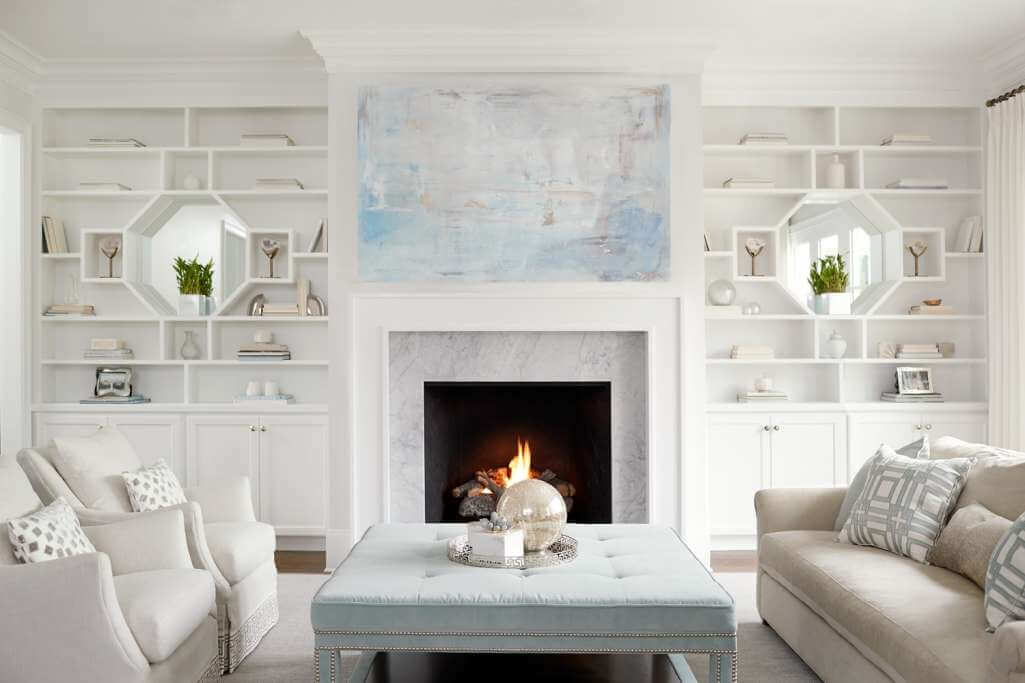 19. Blend the Fireplace and a Hutch
Learn how to blend a fireplace and a hatch beautifully.