20 Halloween Decorations Crafted from Reclaimed Wood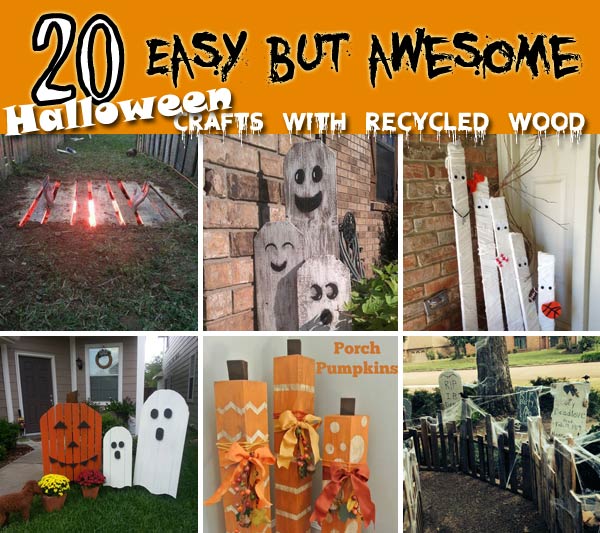 At the end of the summer, it's time to start thinking about wood Halloween decorations for your home. From now on, you have plenty of time to prepare your Halloween wood projects, , including creating imaginative Halloween wood crafts. There's no need to spend a fortune on decorations for this fun holiday when you can make them yourself.
We've put together a collection of ideas on how to create unique and affordable decorations using reclaimed wood. Look around your house, and you're likely to find wooden pallets or other recycled wood that can be transformed into fantastic Halloween-themed decorations and crafts. Almost any piece of reclaimed wood can be turned into an awesome decoration. The results are both creepy and interesting, adding a touch of rustic charm to your Halloween festivities.
#1 Stump Pumpkins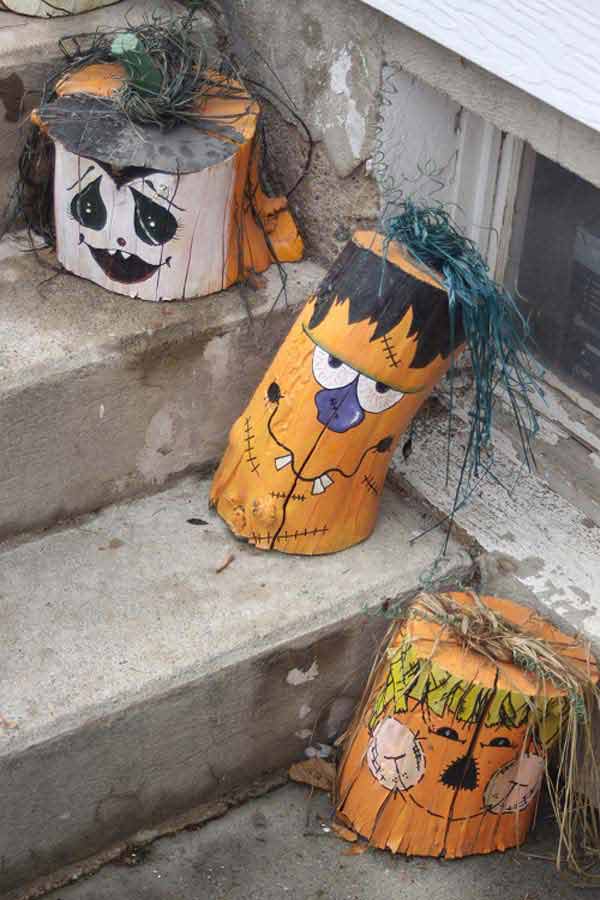 If you're unsure about what to create for Halloween, why not try these enchanting stump pumpkins? Find a sturdy tree stump and unleash your artistic skills as you freehand paint a hauntingly delightful pumpkin face.  Source: craftsbyfriends.com
#2 Creepy Coffin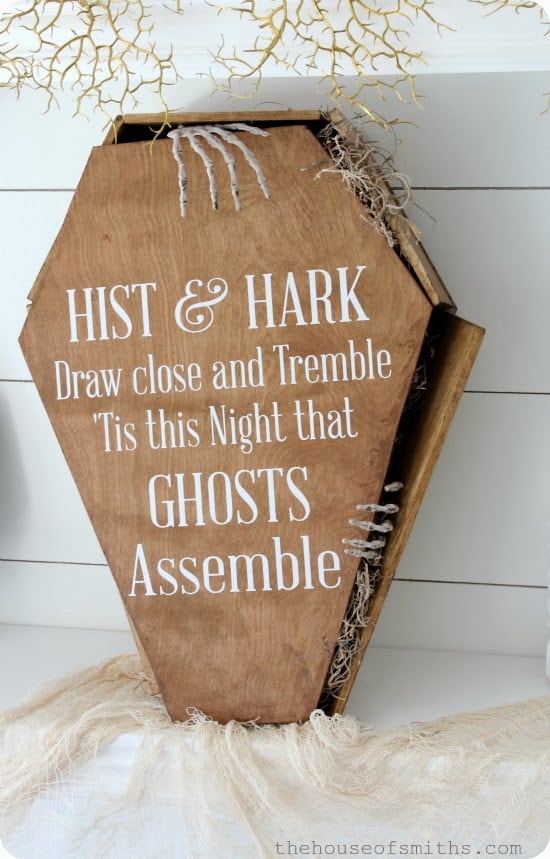 Looking to infuse a dash of spine-chilling excitement into your Halloween entrance way? Look no further than this mysterious coffin. And oh my, those skeleton hands added to it? They send shivers down our spines!  Click here to get the full tutorial
#3 Halloween Direction Post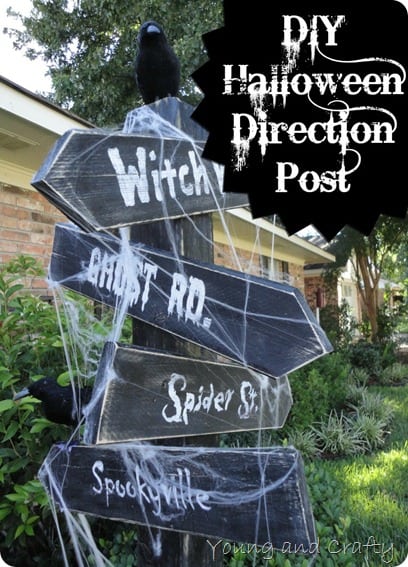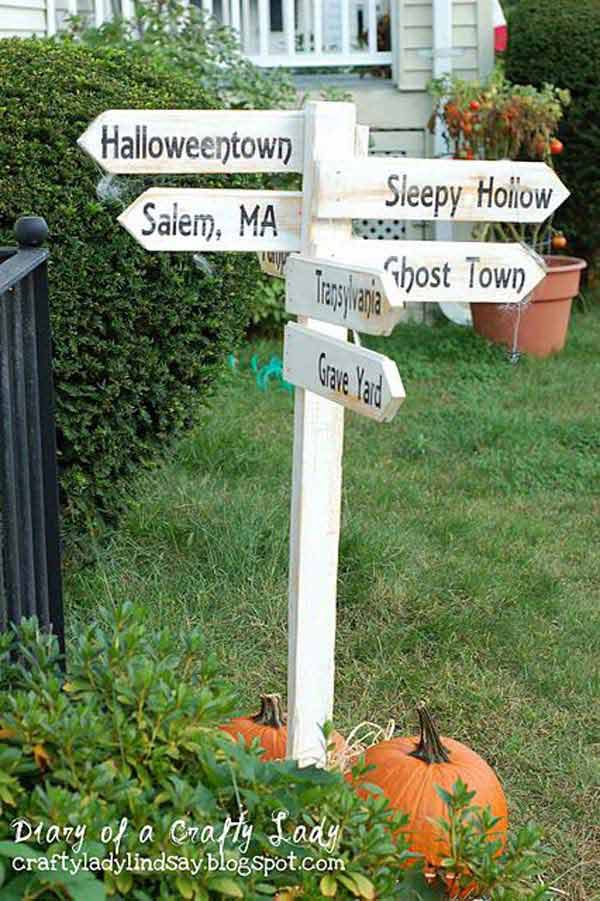 Which path will you choose? Prepare to be captivated by this incredibly spooky direction post, pointing you towards an unforgettable Halloween adventure!  Source: craftyladylindsay.blogspot.com
#4 Haunting Wooden Cooler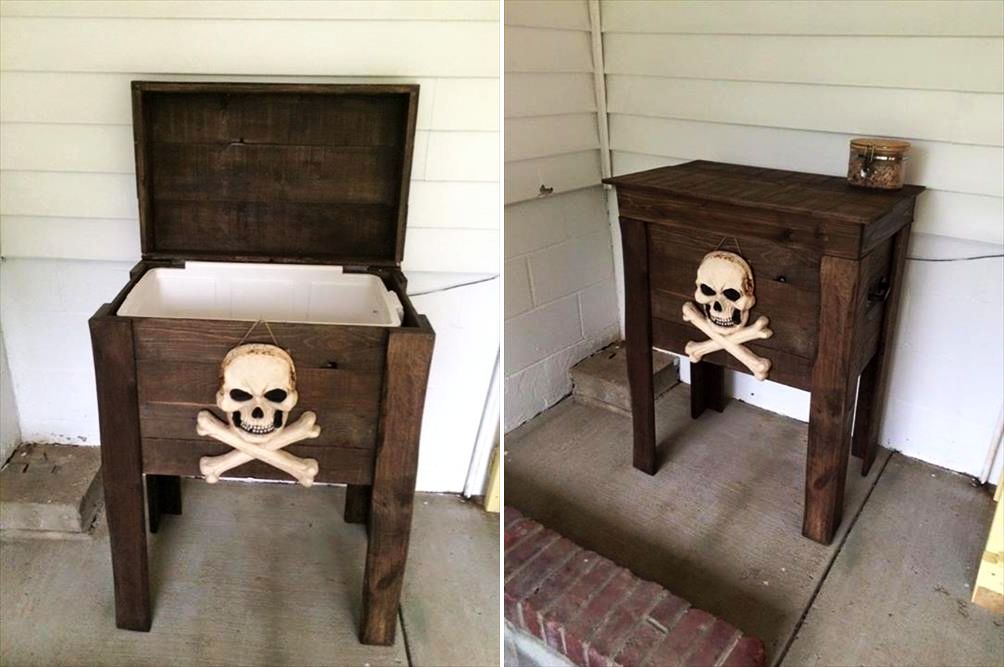 In need of a themed cooler to keep your beer and wine bottles chilling at your Halloween bash?
This DIY pallet wood cooler takes the crown as the ultimate Halloween wooden project.
Crafted with salvaged pallet wood, it emanates an air of spookiness that will leave your guests bewitched.
#5 Terrifying Zombie Pit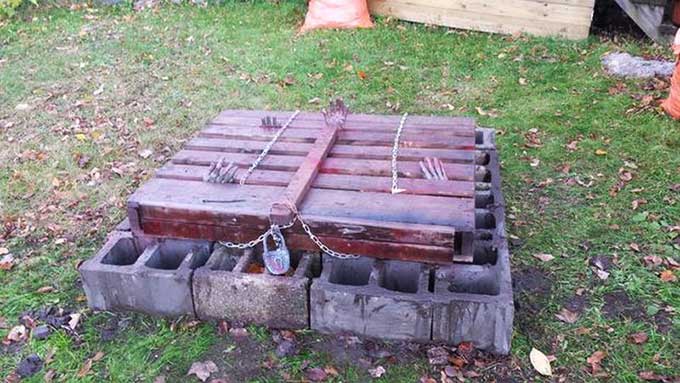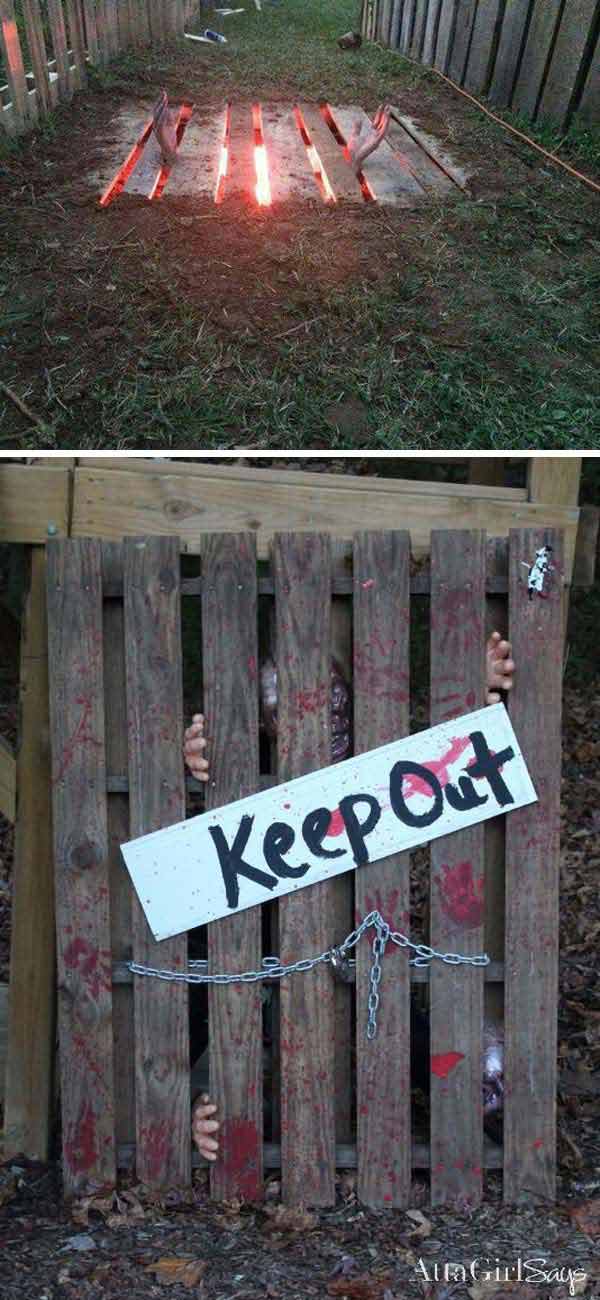 Embrace your inner daredevil with the bone-chilling idea of creating a terrifying zombie pit in your backyard.
It's sure to induce a genuine fear of cannibalistic horror.  Bottom Source: attagirlsays.com
#6 DIY Halloween Bar with Pallets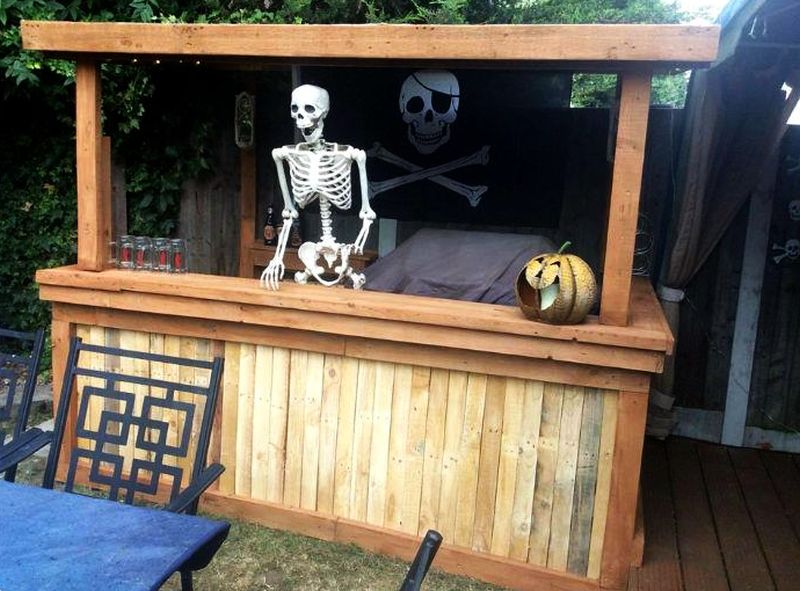 Elevate your Halloween party for all the festive drink enthusiasts with a DIY pallet Halloween bar. Transform your ordinary yard into a captivating bar setup without spending a dime, using those forgotten wood pallets tucked away in your storeroom.
#7 Playful Pallet Wood Monsters and Mummies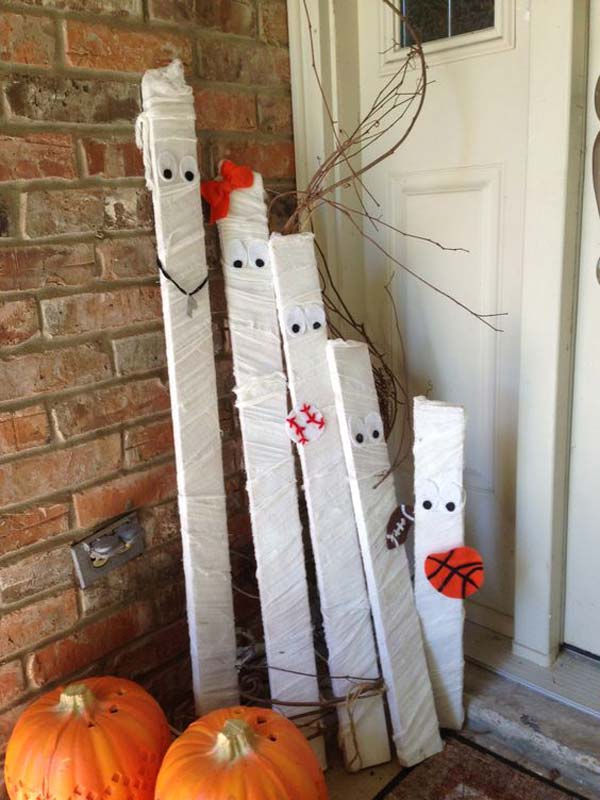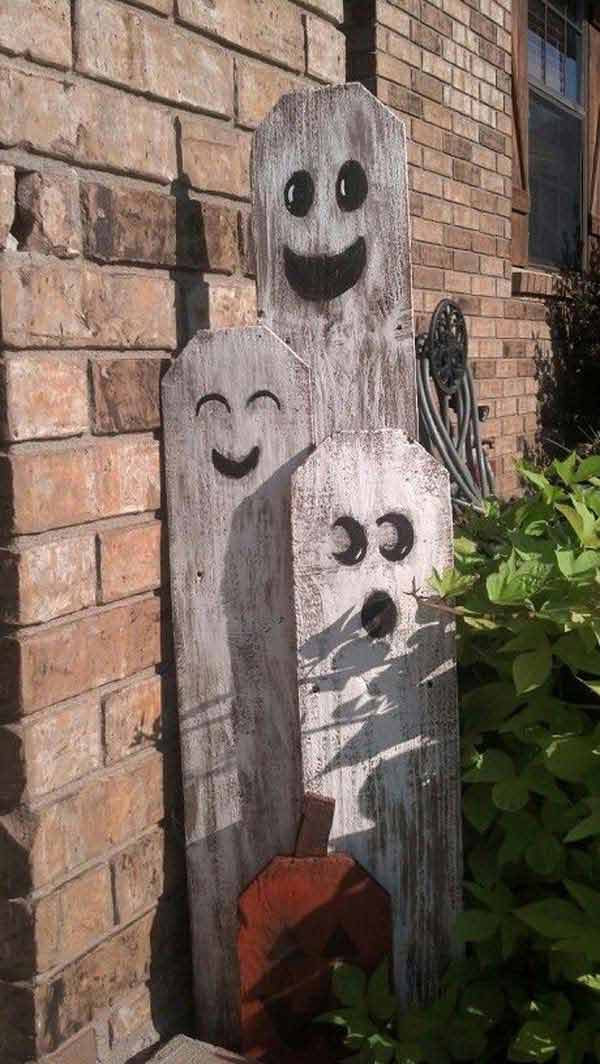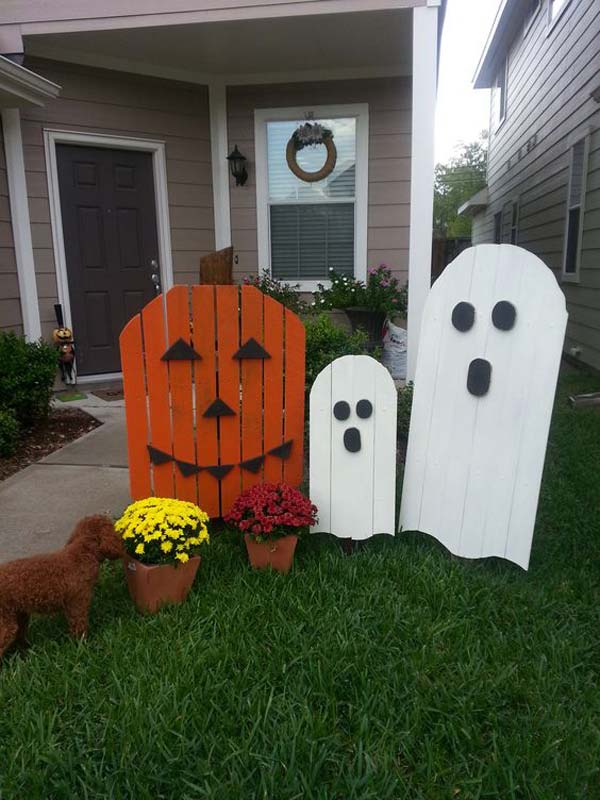 Unleash your creativity and repurpose wood pallets into adorable monster decorations. Get the kids involved in painting monster faces on the pallets, using green for Frankenstein and white for ghosts. To create a pallet mummy, wrap the pallet piece with white cloth or bandages. It's a fun and budget-friendly way to add a touch of whimsy to your Halloween décor.
#8 Welcoming Woody Scarecrows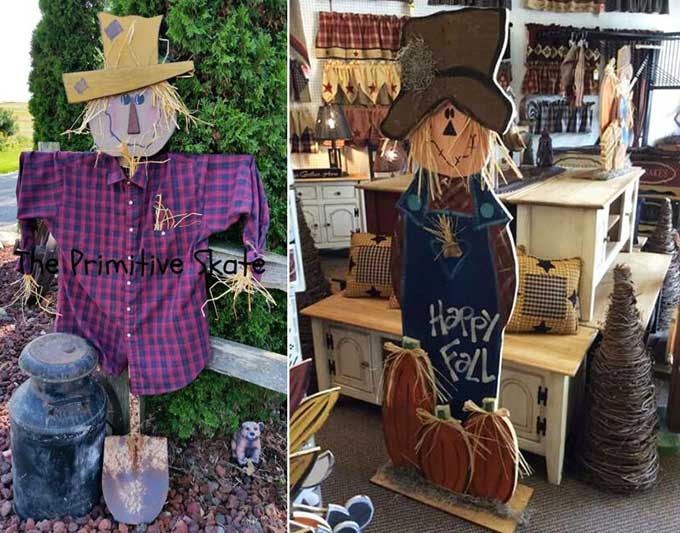 A pallet wood scarecrow is a cool and affordable idea for a charming Halloween decoration. We find inspiration in the cute scarecrow sitting on a chair, ready to greet those mischievous spirits with a warm smile.
#9 Pallet Wood Witches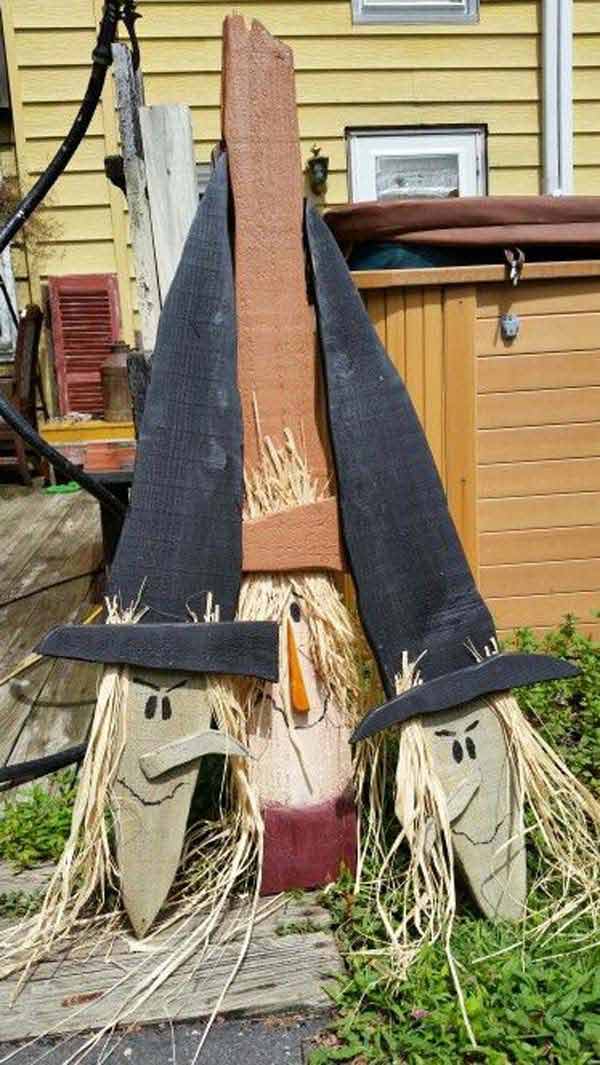 Behold these adorable pallet witches, perfect for adding a thrilling, stunning, and budget-friendly touch to your doorway. Say goodbye to those flashy wreaths and embrace the rustic charm provided by these delightful wooden creations.
#10 Spooky Pallet Wood Window Decorations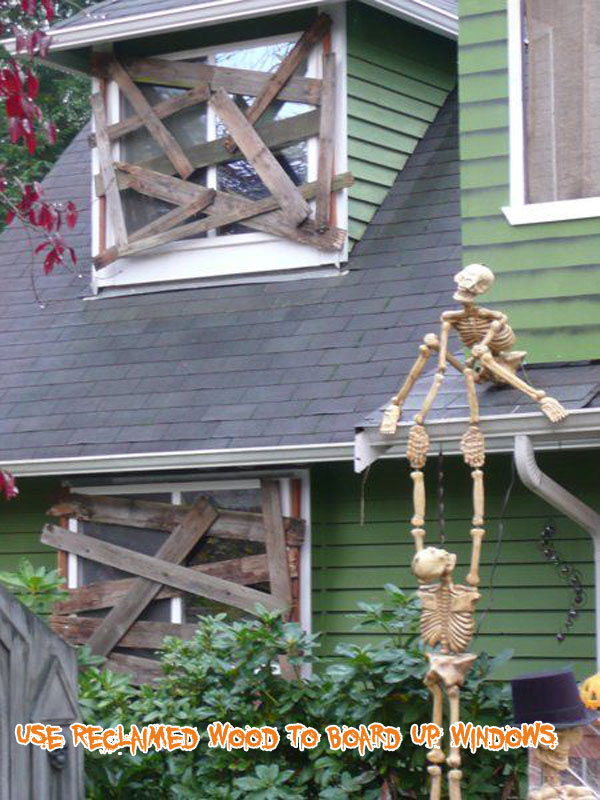 When sprucing up the exterior of your home for Halloween, put those old scrap pallets to good use. Attach them to your windows in a spooky style, creating a hauntingly atmospheric scene. Add fake cobwebs or eerie zombie heads for an extra touch of eeriness to your pallet wood Halloween decorations.
#11 Haunted Pallet Fence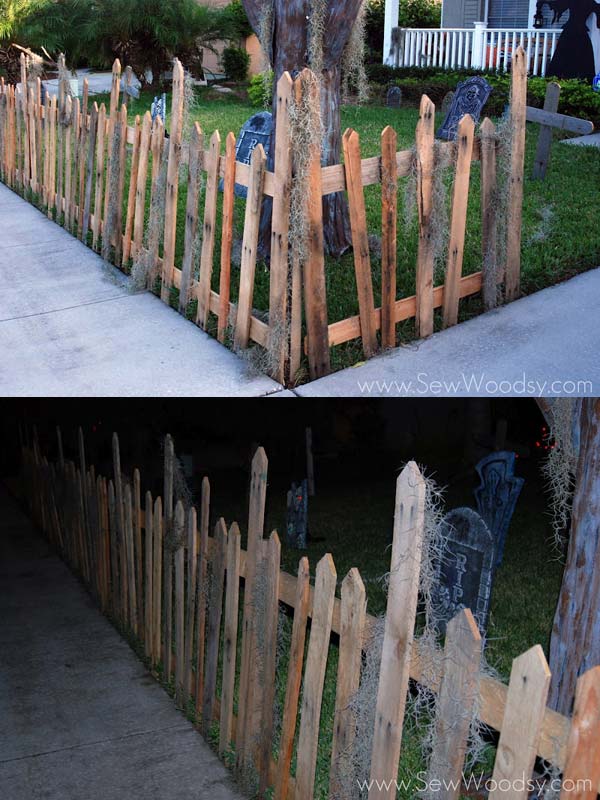 Enhance your garden graveyard by enclosing it with a pallet fence. The rustic and uneven look of the pallets adds to the eerie charm. With night lighting, the fence creates a spine-chilling atmosphere in the darkness.  Get Tutorial here ====> sewwoodsy.com
#12 Pallet Graveyard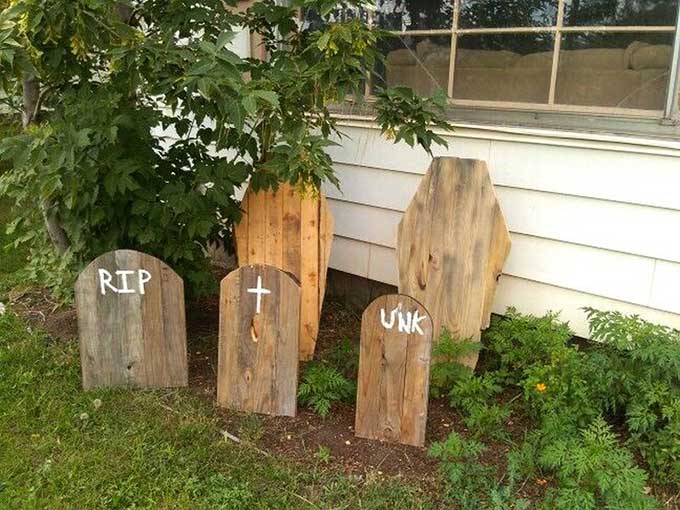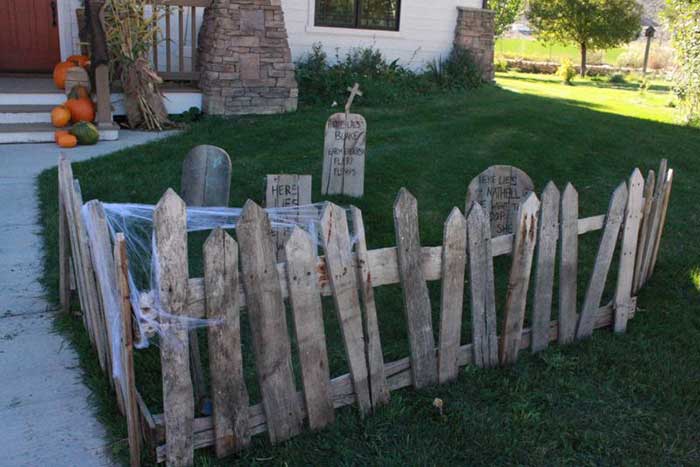 Transform your backyard into a captivating graveyard scene this Halloween. It's a fantastic way to add a spooky touch to your outdoor space.
#13 Mystical Pallet Coffin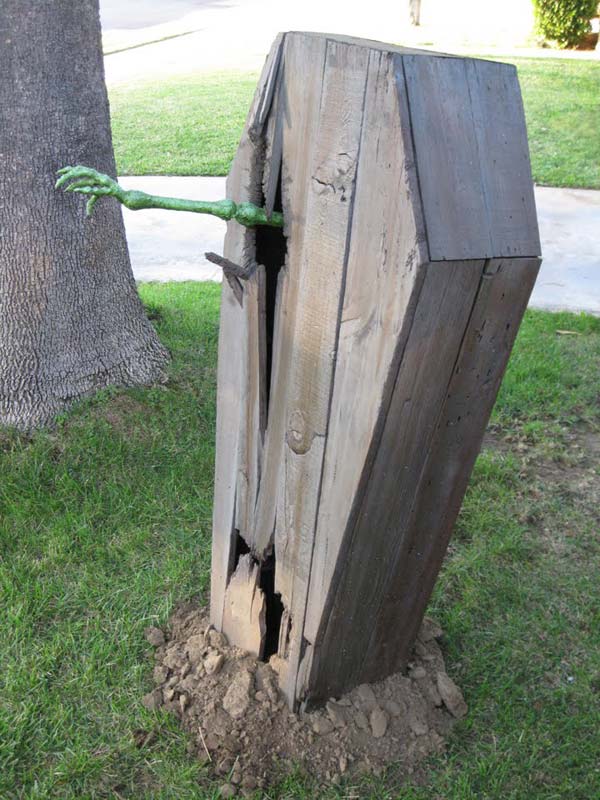 Source: davelowe.blogspot.fr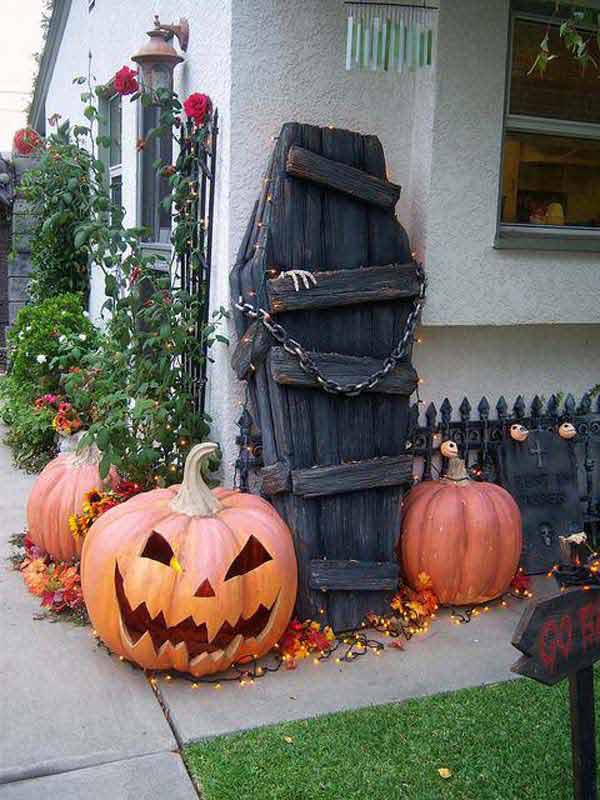 Imagine a pallet coffin in the backyard, illuminated mysteriously, with skeleton hands emerging from within. It's enough to send shivers down the spine of even the bravest souls.
#14 Terrifying Wood Tombstone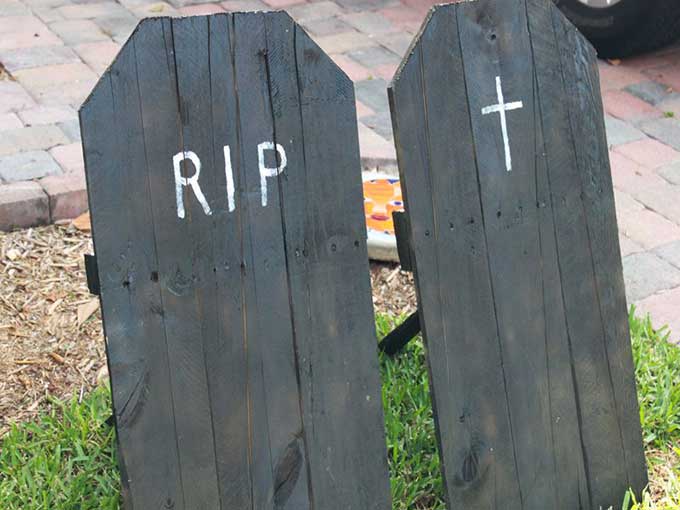 Create a bone-chilling tombstone using wood pallets. For an extra touch of spookiness, adorn it with skulls, bones, and skeletons. We can't wait to give it a go this Halloween.
#15 Pallet Wood Pirate Ship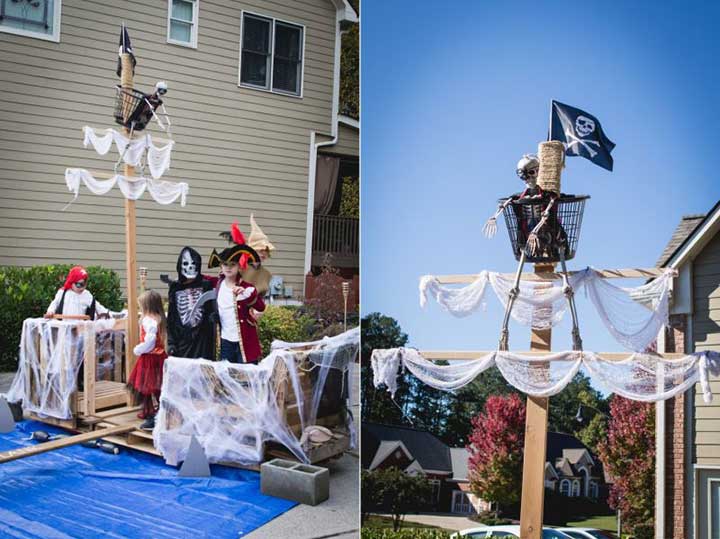 Image: Biscuits n Crazy

Top Image Source: katearthur.co.uk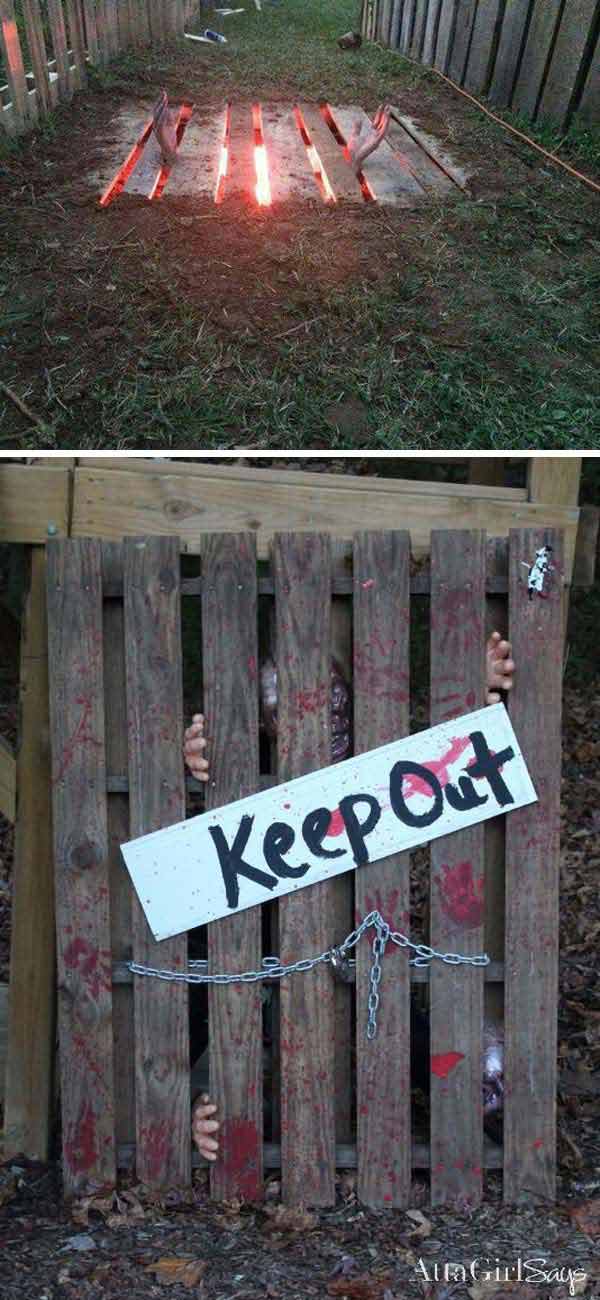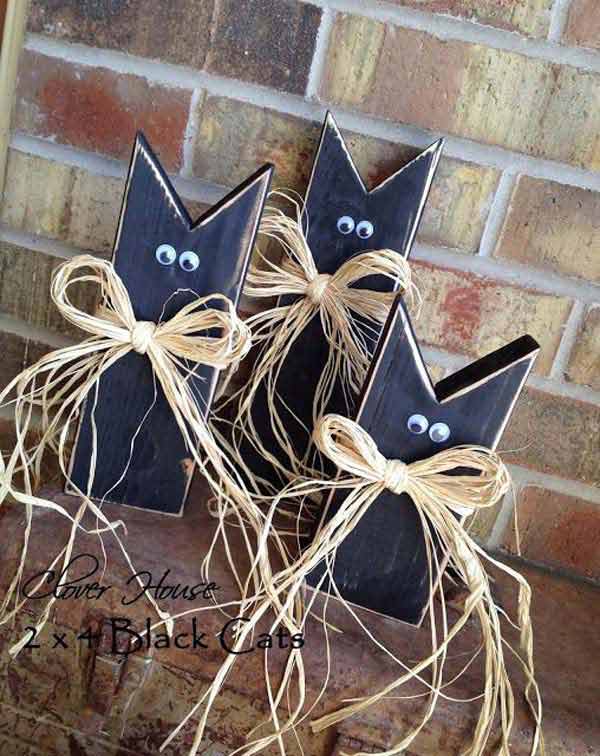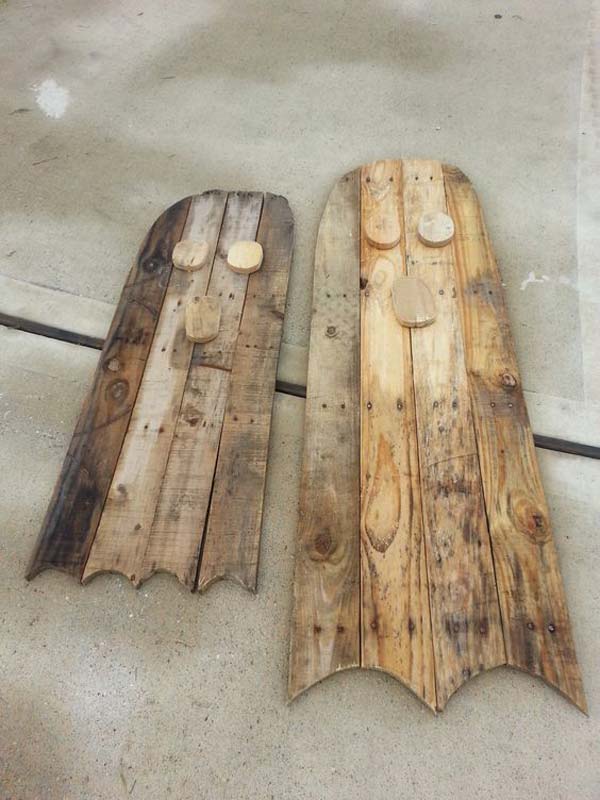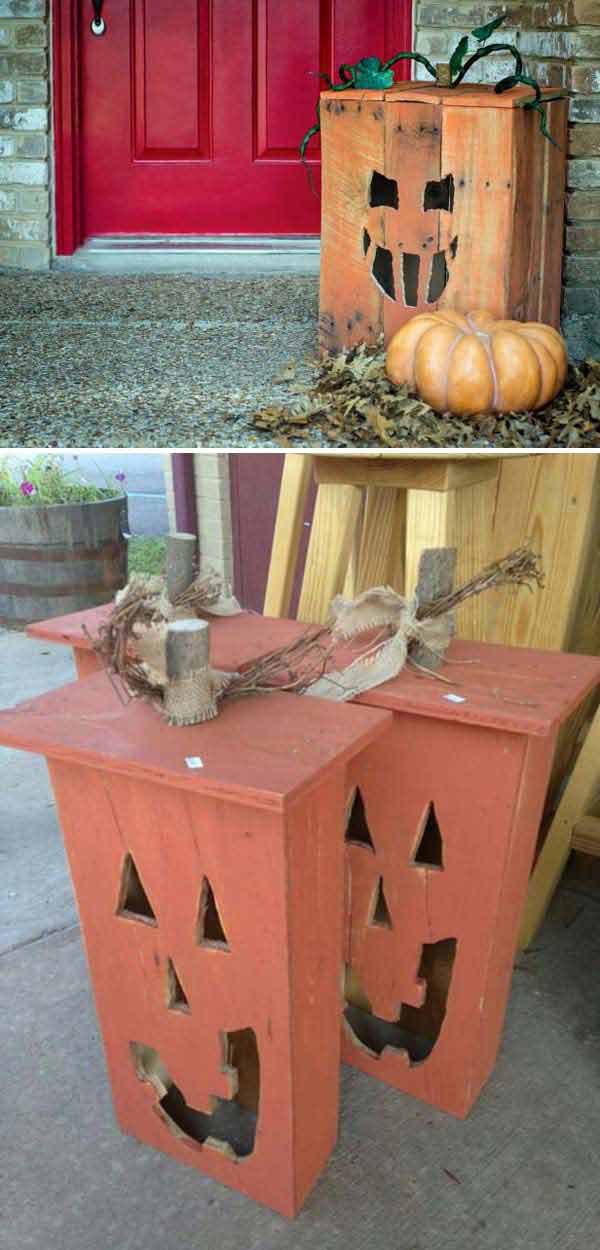 Get Tutorial here ====> hgtv.com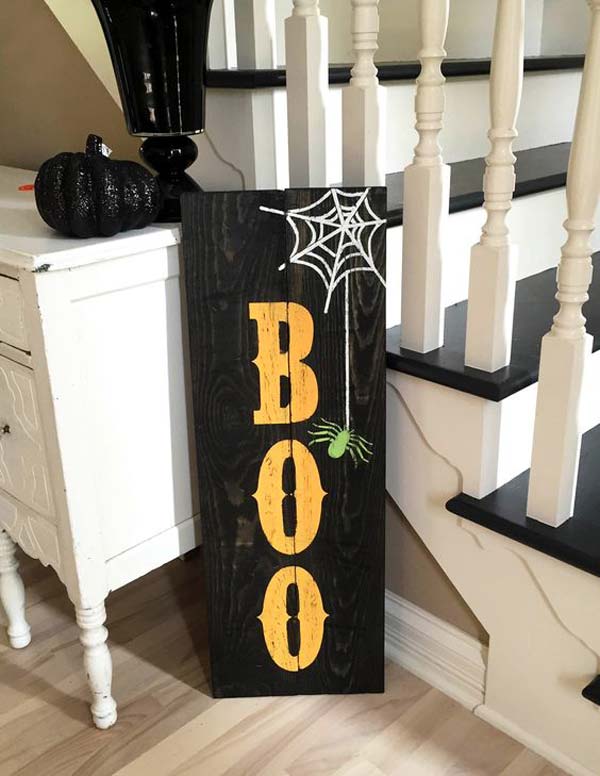 Source: boardandbrush.com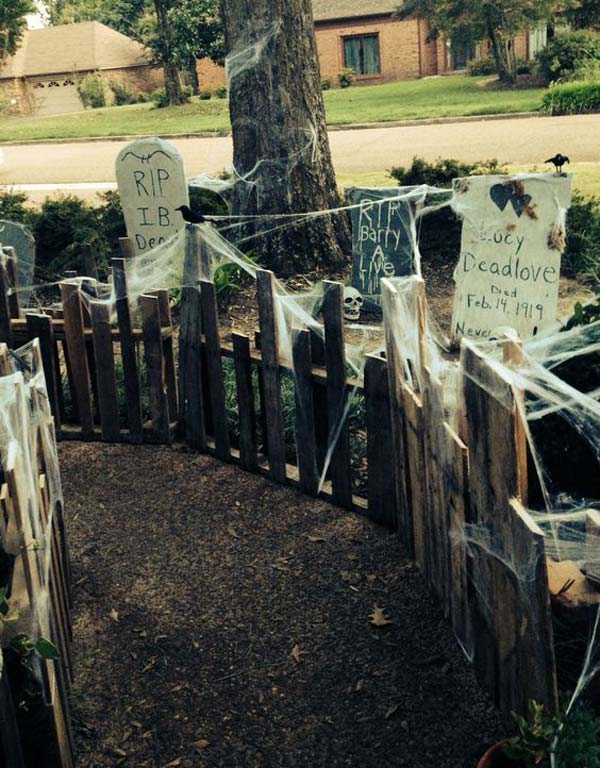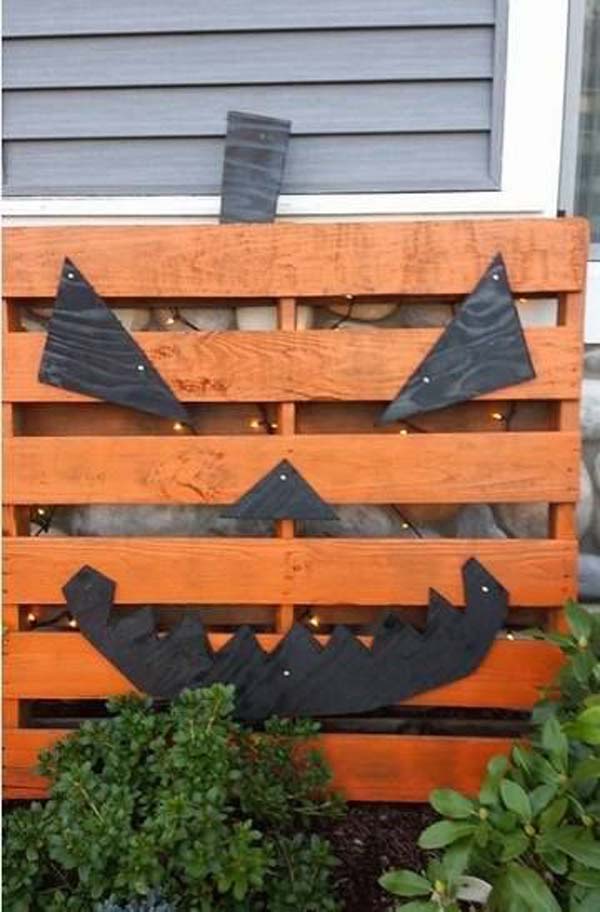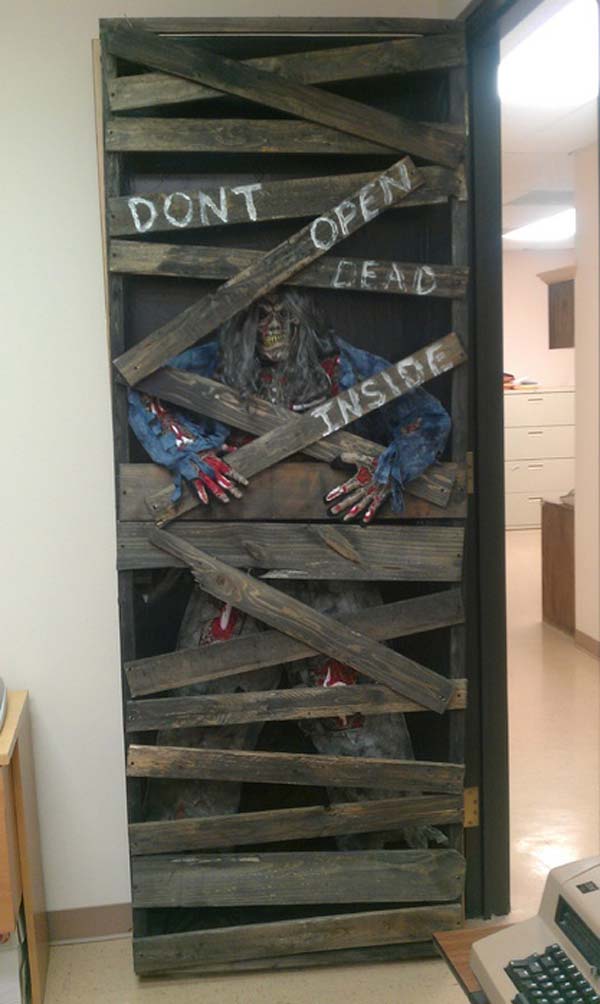 Source: halloweenforum.com