20 Creative Halloween Ideas for a Great Baby Shower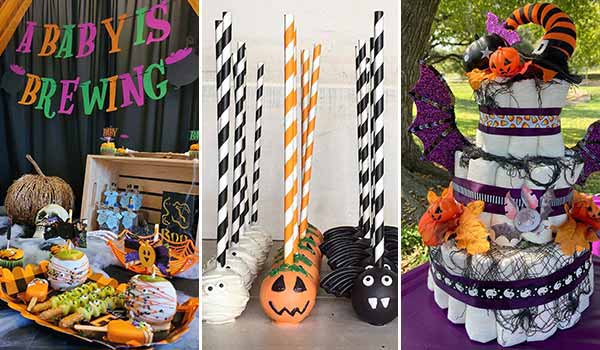 The birth of a new baby is the most pleasant experience in the life of parents. The happiness gets doubled if it's the first baby in the family. Baby shower has always been a very prominent event in a family. The dear and near ones of the family offer gifts when they are informed of the arrival of the baby. Many people are always searching for creative and innovative Halloween ideas for a baby shower.
It is hard to find a better theme than Halloween to conduct a baby shower if the expected arrival of the baby is during fall. Many uncanny ideas blend masks, treats, and pumpkin-themed table decorations to make the event unforgettable. Here are 20 innovative, unique, and creative Halloween ideas for a baby shower that you can follow to make your party thoroughly entertaining:
1. A Delightful Twist for Halloween Baby Shower Décor – Play with Colors!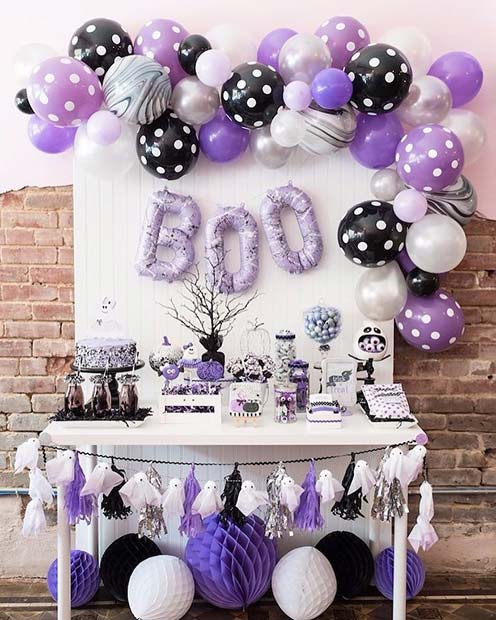 This one is absolutely adorable and features a delightful mix of purple, black, and white hues. We absolutely adore it because it's not only beautiful but also an ideal fit for Halloween. You'll find cute little ghosts floating around, a charming "boo" sign, and delectable treats that capture the Halloween spirit. Feel free to recreate something similar or let your imagination run wild with your unique style. You can even tweak the colors to your liking while maintaining the essence of these enchanting decorations. Source: @babyaspen
2. Let the Excitement Flow with an Enchanting Sign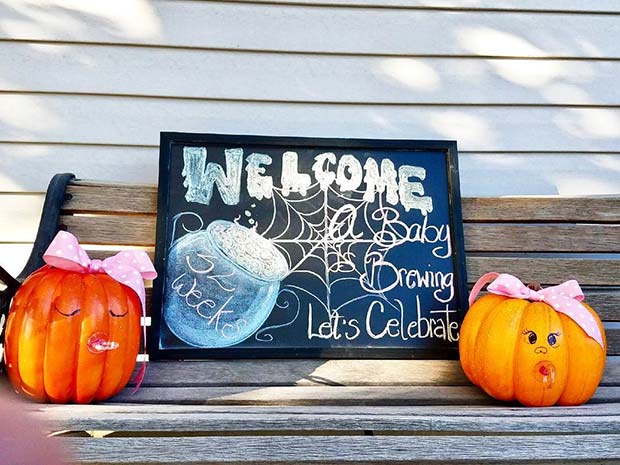 Guess what? We've discovered the perfect way to let everyone in on the secret of the most amazing baby shower ever! Just imagine a sign that captures everyone's attention, showcasing the location where all the joy will unfold. It reads, "Welcome, a baby is brewing. Let's celebrate!" And to add an extra touch of cuteness, there are adorable pumpkin decorations that resemble little babies right in front of the sign. Source: @mysocalledchaos
3. Get Crafty and Create the Cutest Pumpkin Babies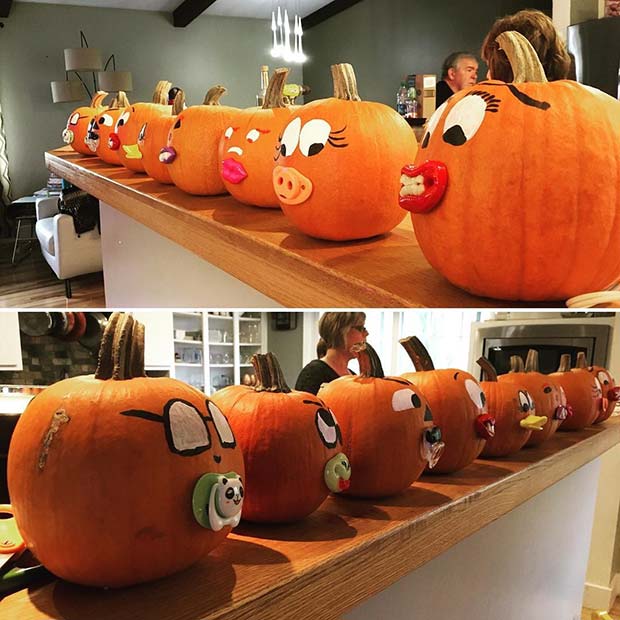 Our next suggestion revolves around the adorable concept of baby pumpkins. These pint-sized wonders can be transformed into cute little bundles of joy by simply adding eyes and pacifiers as decorations. You have two options to explore: either craft a collection of these precious pumpkin babies in advance as decorative accents, or let the creativity flow by providing plain pumpkins for your guests to decorate themselves. To add an exciting twist, why not host a friendly competition where the guest who creates the most charming pumpkin baby wins a special prize? Source: @sinama45
4. A Wickedly Cute Baby Shower Table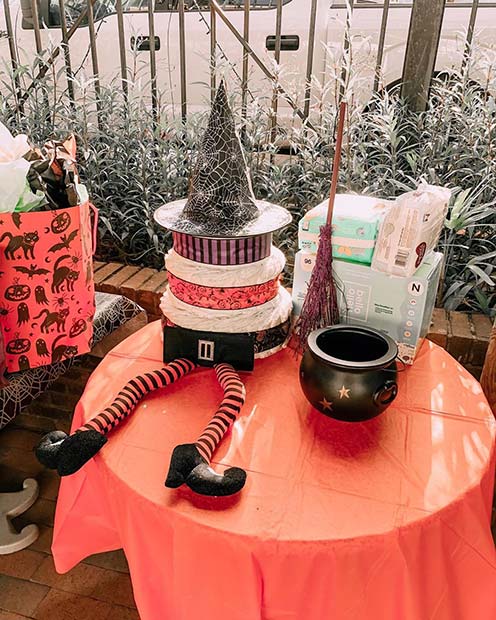 When it comes to baby showers, it's always wonderful to have a designated spot where guests can place their thoughtful gifts. And what could be better than a gift table that combines cuteness with a touch of spookiness? Feast your eyes on this enchanting setup! The table is adorned with a cauldron, a broom, and other bewitching decorations. Oh, and don't miss the centerpiece: a diaper cake with a whimsical witch theme. Source: @lexzyfitzke
5. Keep Pumpkin for Guests to Sign
A guestbook is a must for your party. It lets you cherish the wonderful memories for a long time. What about keeping a pumpkin for your guests to sign? Guests can leave their messages for the newborn baby. Don't forget to keep it in your baby's room.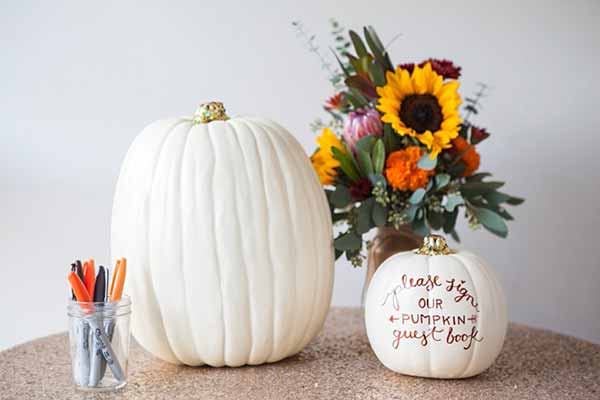 Source: SOMETHINGTURQUOISE.COM
2. Make Party Poppers Using Toilet Papers
Party Poppers are an inevitable part of the baby shower party. Use colored papers and toilet paper rolls to create candy shapes. You should lock the ends and fix them using pipe cleaners in various colors. Funny aces can be drawn to make things more amusing.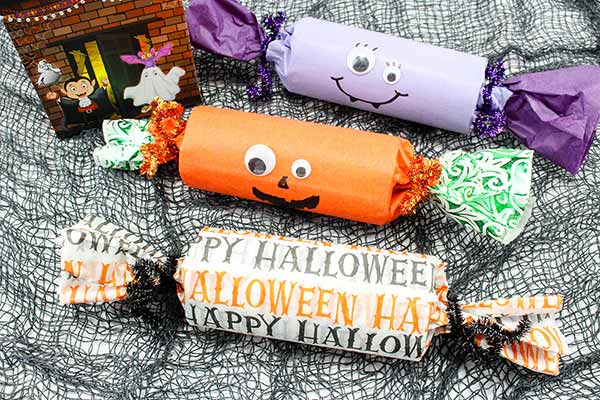 Source: ONIONRINGSANDTHINGS.COM
3. Go Creative and Make Some Funny Goody Bags
Offer your guests unique pumpkin goody bags with treats. You can use orange-colored paper to make these bags.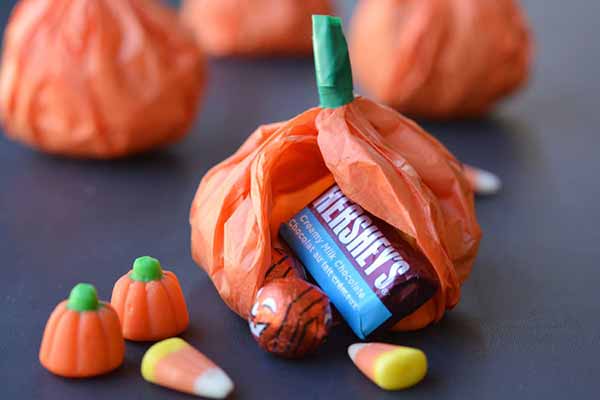 4. Use Balloons, Sheets, and Ribbons to Make Stand Alone Ghosts
You can use balloons, sheets, and ribbons to make stand-alone ghosts. Keep them for tables to make the party fun and entertaining.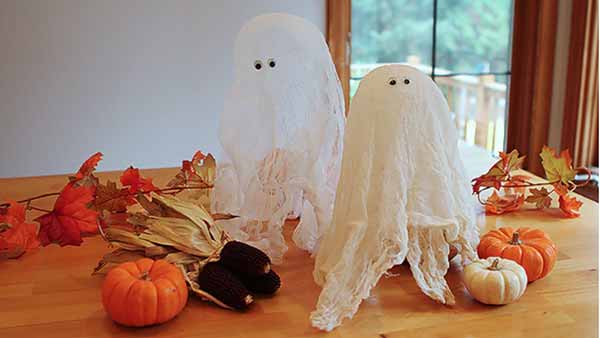 Source: MODERNPARENTSMESSYKIDS.COM
5. Scary Spider Eggs
What about the combination of olive spiders and deviled eggs? Go crazy and make some spider eggs for your baby shower guests.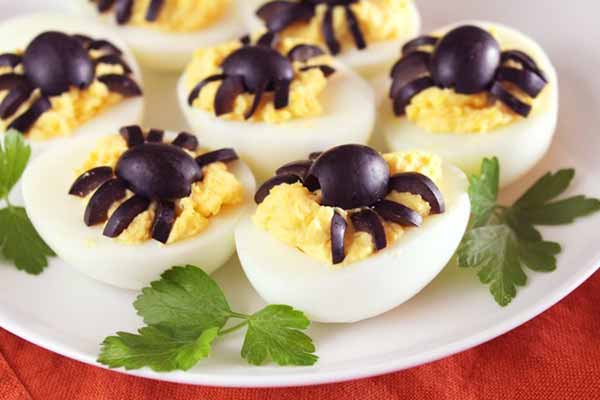 Source: DELICIOUSASITLOOKS.COM
6. Weird Pumpkin Babies
If you want some weird Halloween baby shower ideas, you can make funny baby pumpkins covered in blood. Decorate your yard with these pumpkin babies.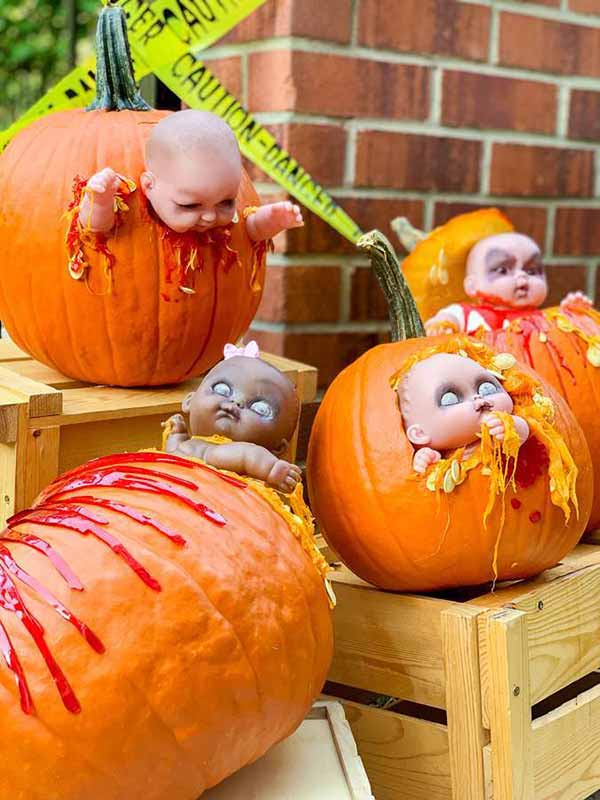 Source: BESTDAYOFTHEWEEK.COM
7. Use Cute Mummy Badge
How to make mummy unique? You can make a cute mummy badge to make her the center of attraction.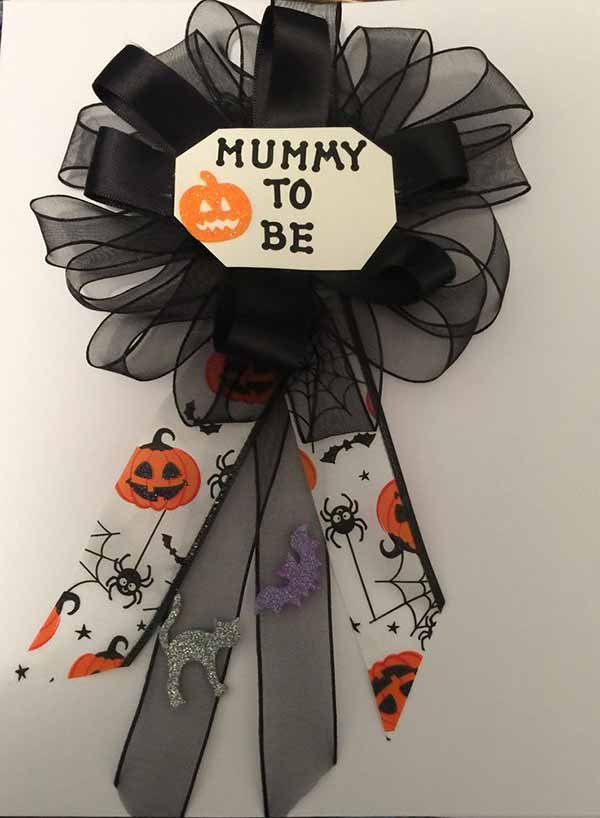 Source: BESTBABYSHOWERIDEAS.NET
8. Sayings or Witty Comments on Midnight Diapers
Why don't you ask your guests to leave a message on diapers? When you feel fatigued, these sayings will charge you up.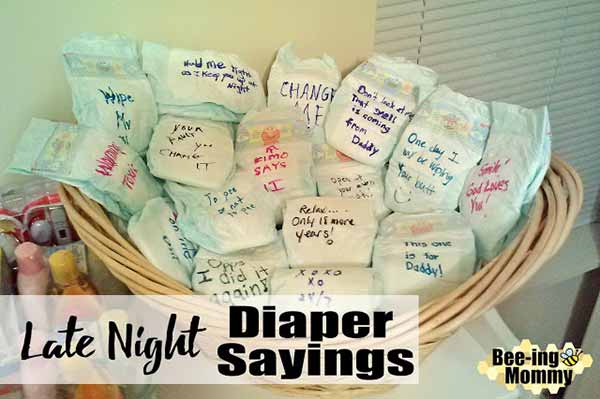 Source: BEE-INGMOMMY.BLOGSPOT.COM
9. Symbolical Pumpkins
Carve symbolical dad, mom, and baby using pumpkins. Keep them in your garden to let your guests see them.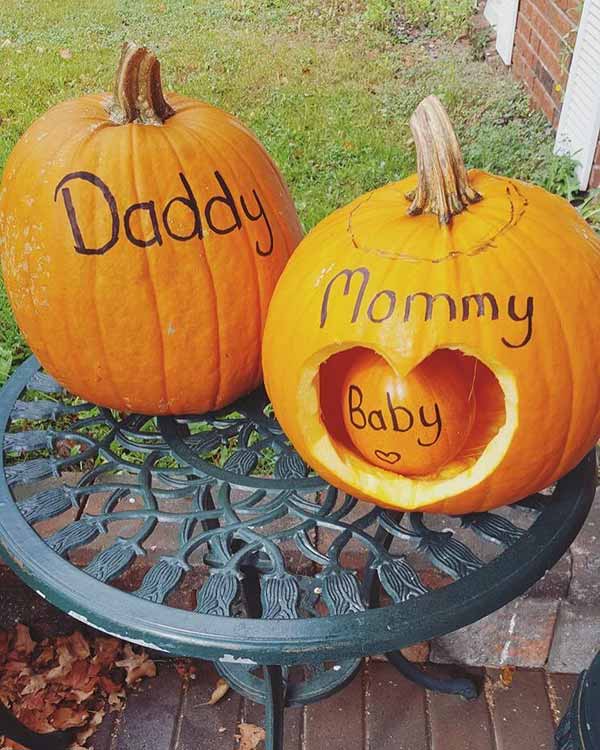 Source: INSTAGRAM.COM
10. Cake Pops are Spooky
Never forget to make cake pops. You can go creative and decorate them as zombies, mummies, or any crazy character you prefer.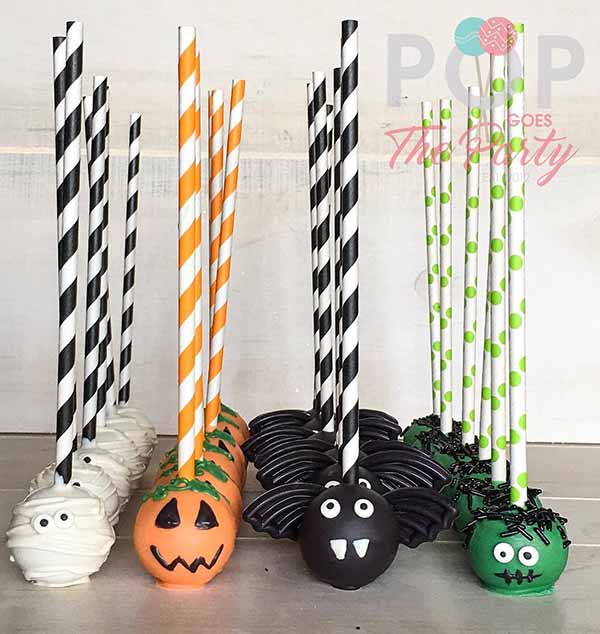 Source: INSTAGRAM.COM
11. Make a Fun Treat Table
You can make a treat table like Lil' Boo Table for your Halloween baby shower. Keep it as weird as you can by adding funny goody bags, ghosts, and pumpkin cupcakes.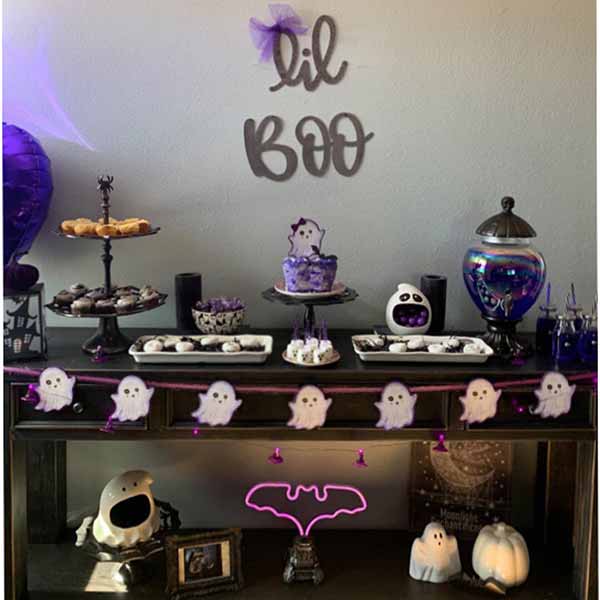 Source: INSTAGRAM.COM
12. Give You Treats Table a perfect finish
How to give your treats table a crazy finish? The best answer is Peek-A-Boo. You must get those jars rolling eyes to keep them weird.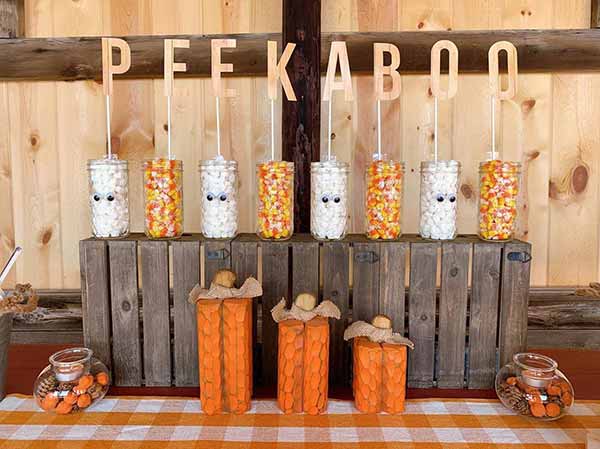 Source: INSTAGRAM.COM
13. Place Boo Decor Signs Everywhere
You should make Boo Décor signs using cardboard and place them everywhere. You can find these signs in specialized stores as well.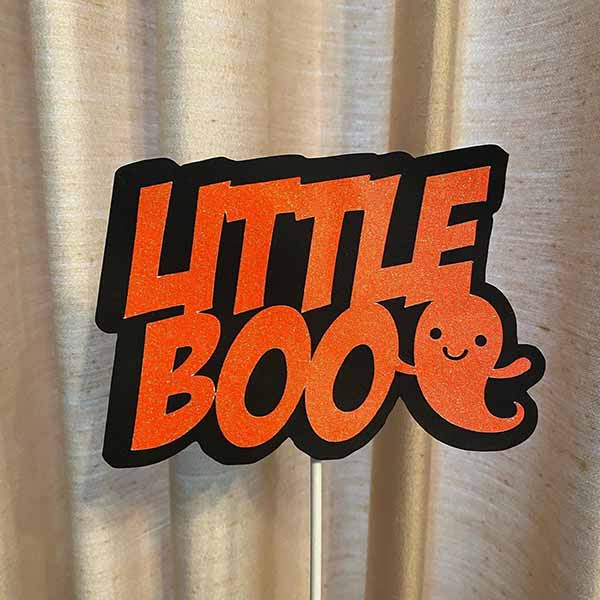 Source: INSTAGRAM.COM
14. Don't Forget to Get Some Baby Boo Biscuits
Beautifully shaped and mischievously decorated Baby Boo Biscuits are a perfect addition to your baby shower party.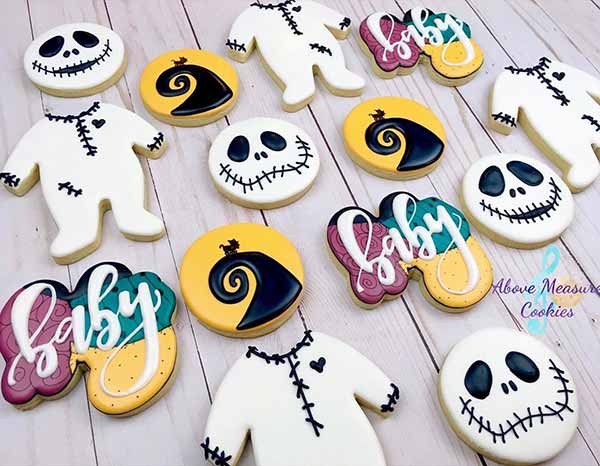 Source: INSTAGRAM.COM
15. Get a Mysterious Diaper Cake
Make a funny diaper cake using pumpkins, bats, and nets. You can use dark colors to make it look crazy.

Source: INSTAGRAM.COM
16. Strange and Fun Table Décor
Go for strange and fun table décor. You can add pumpkins and balloons with ghosts to make things funnier.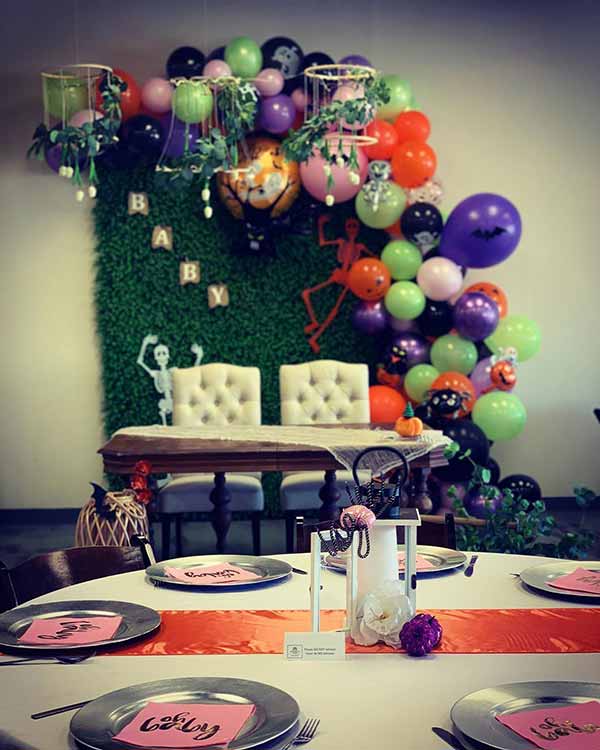 Source: INSTAGRAM.COM
17. Use Sweets and Treats to Create Baby Brew
A unique baby brew using sweets and treats is one of the most creative Halloween ideas for a baby shower. A scary-themed table is ideal for beer addicts.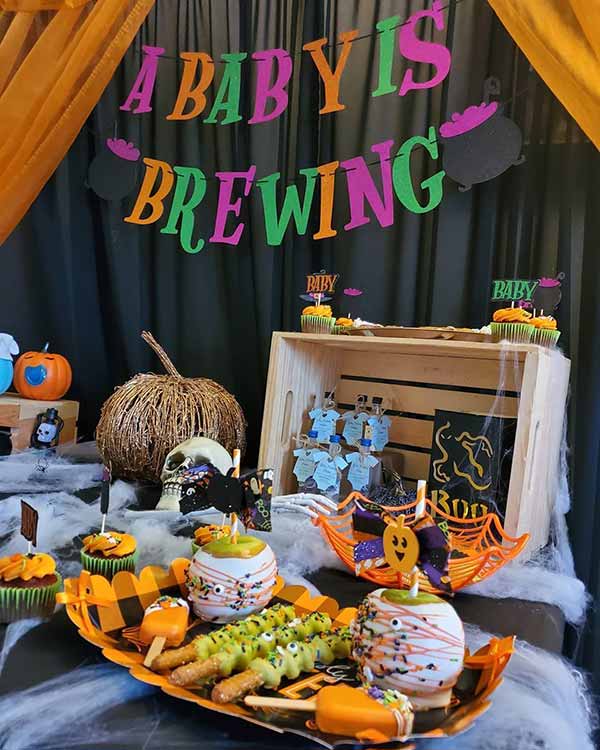 Source: INSTAGRAM.COM
18. Use Creepy Invitations
When it comes to inviting guests, you can use creepy-themed invitations. Add notes and stickers to make it unique.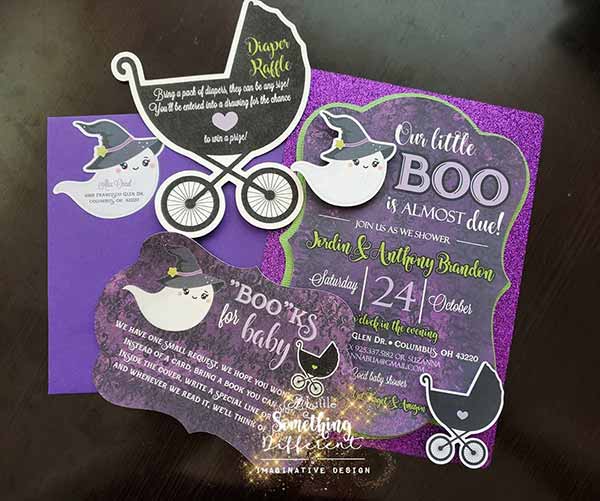 Source: INSTAGRAM.COM
19. Make a Night Terror Cake
Make a nightmare or night terror cake to celebrate crying babies. Don't forget to share it with all guests.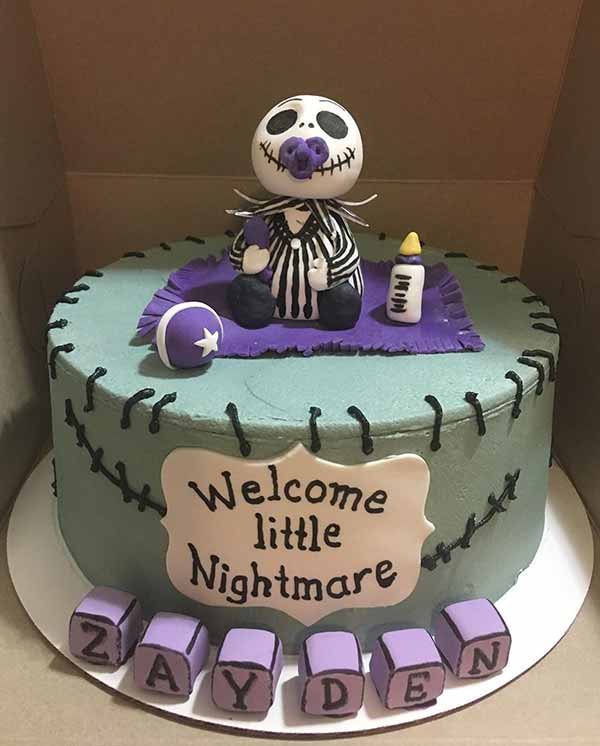 Source: INSTAGRAM.COM
20. Get a Halloween Punch with a Spooky Look
Have a Halloween punch for all adults. Make it spooky with green as brains with eyes in it and foam on top. Apple slices can also be added.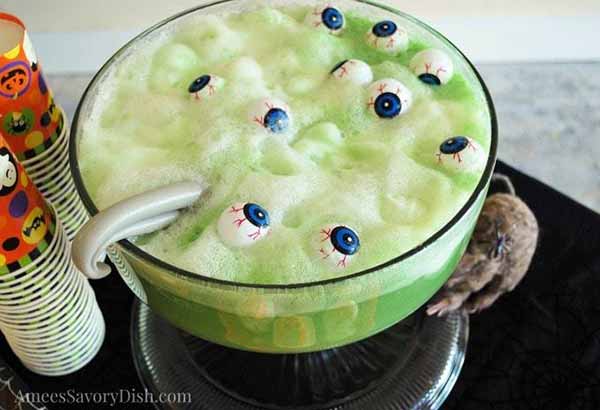 Source: AMEESSAVORYDISH.COM