Top 21 Creepy Ideas to Decorate Outdoor Trees for Halloween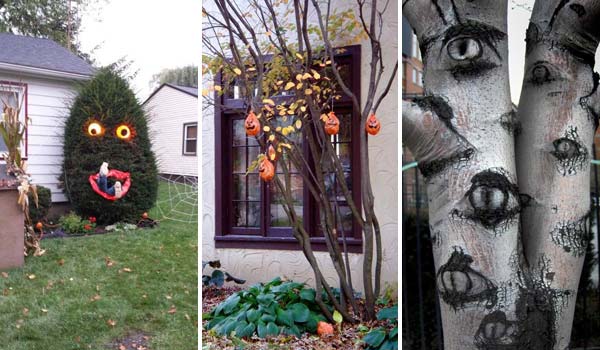 Halloween is just over a month away, but it's never too early to start looking for spooky decorations or scary DIY projects to adorn your house or garden for the occasion. This upcoming holiday provides an excellent opportunity for you to showcase your decorative talent by creating cool and frightening decorations yourself.
A well-decorated Halloween house and garden will impress your guests and become the envy of your neighborhood. If you haven't yet decided how to begin, you might consider decorating your outdoor trees. It's well-known that a bare tree can create an eerie effect.
Moreover, we have discovered numerous awesome ideas for decorating Halloween trees and curated this spooky collection to help inspire you!
1. By using sticks and yarn, you can create incredibly detailed spider webs that will amaze and enchant observers.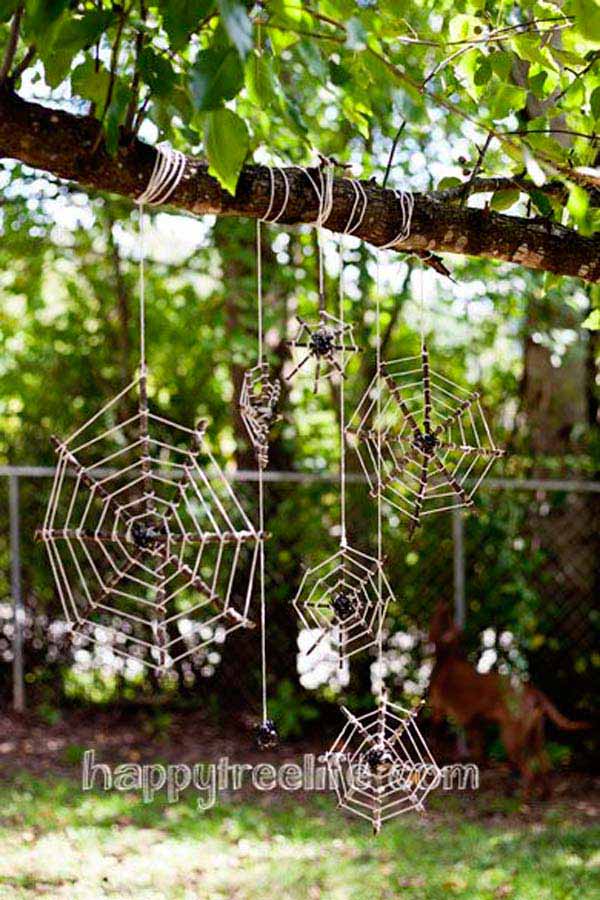 2. It's important to design and display the appropriate warning signs that effectively communicate the desired atmosphere of eerie anticipation.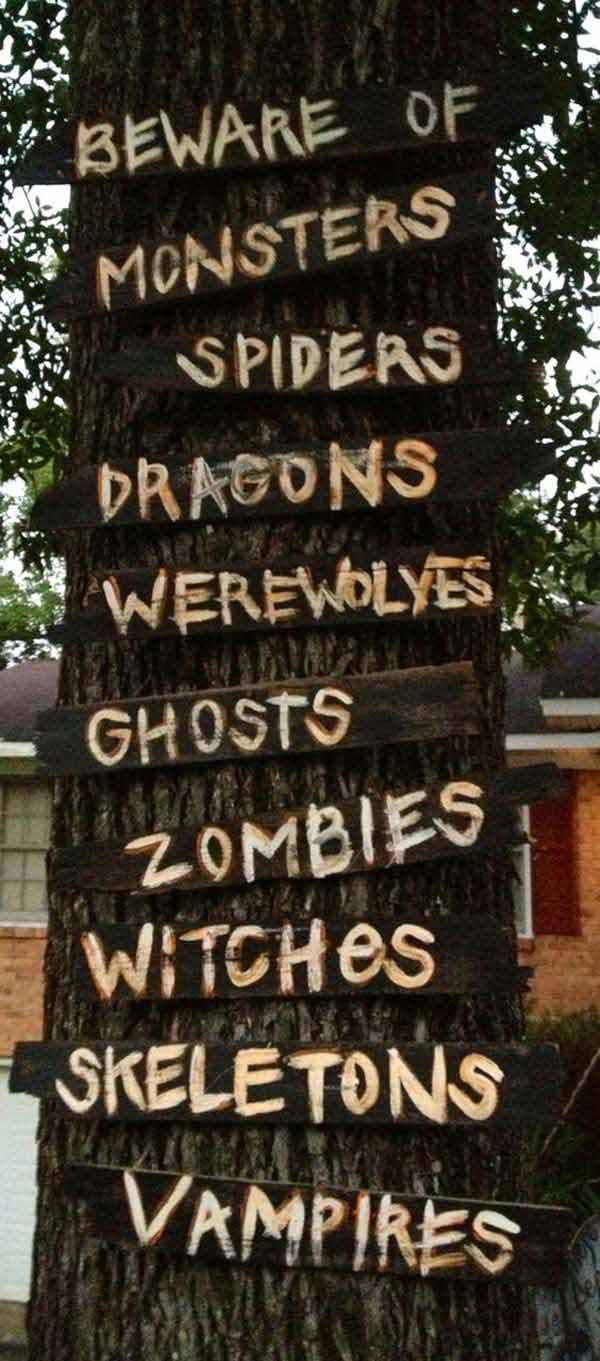 Source: woodsmokeandpumpkins.tumblr.com
3. As you gaze upon the scene, you can't help but be intrigued by the sight of a skeleton, seemingly struggling to escape from the clutches of the surrounding greenery, evoking a spine-tingling sensation.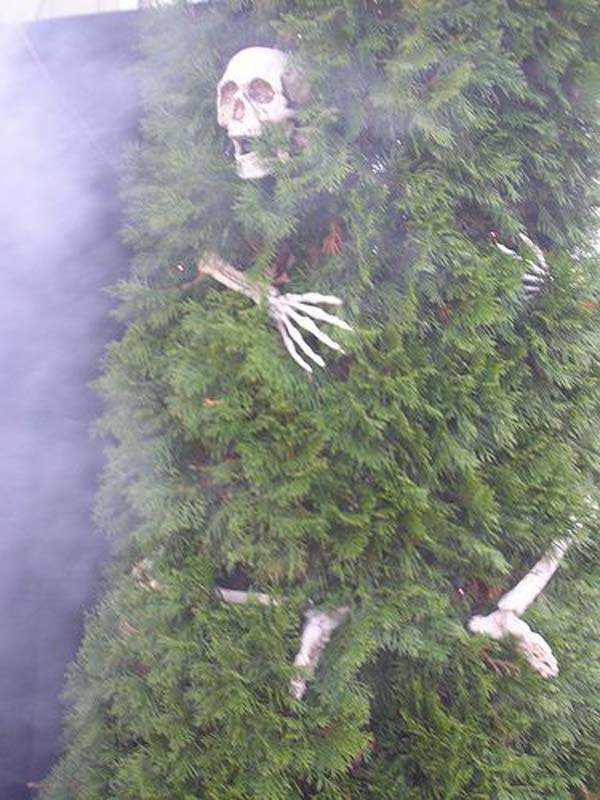 Source: halloweenforum.com
4. Enhance the impact of your HALLOWEEN decorations by incorporating homemade hanging bats, showcasing your personal touch and creative flair.

Get Tutorial ====> hgtv.com
5. Unleash your artistic side by drawing eerie eyes on the nearby trees, instilling an air of mystery and intrigue that will give passersby goosebumps.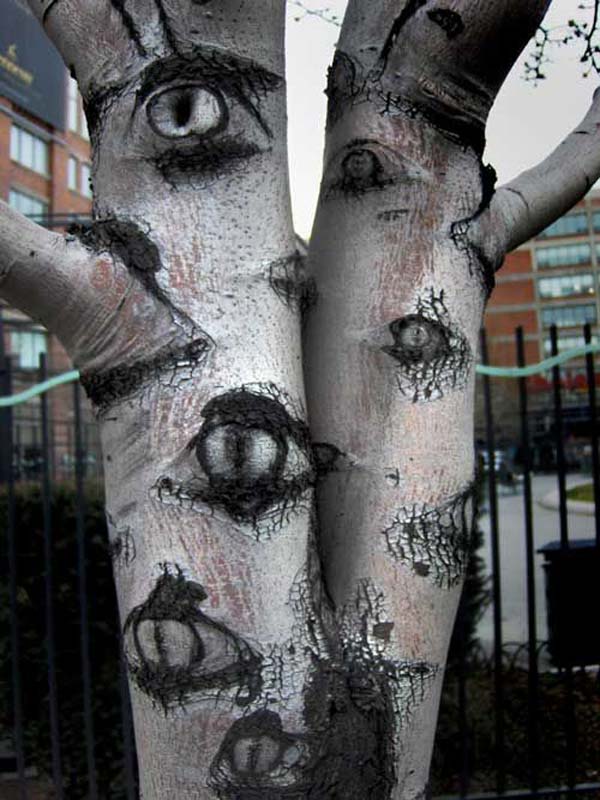 Source: residencestyle.com
6. Transform ordinary trees into breathtaking sculptures using string lights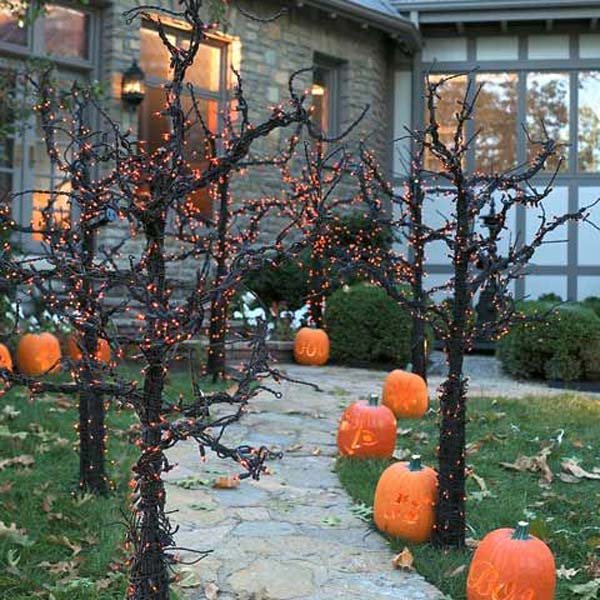 Source: yournestdesign.blogspot.com
7. Unleash your creativity by utilizing hand sculptures to mold and shape eerie decorations, breathing life into spectral forms that evoke a sense of spine-tingling fascination.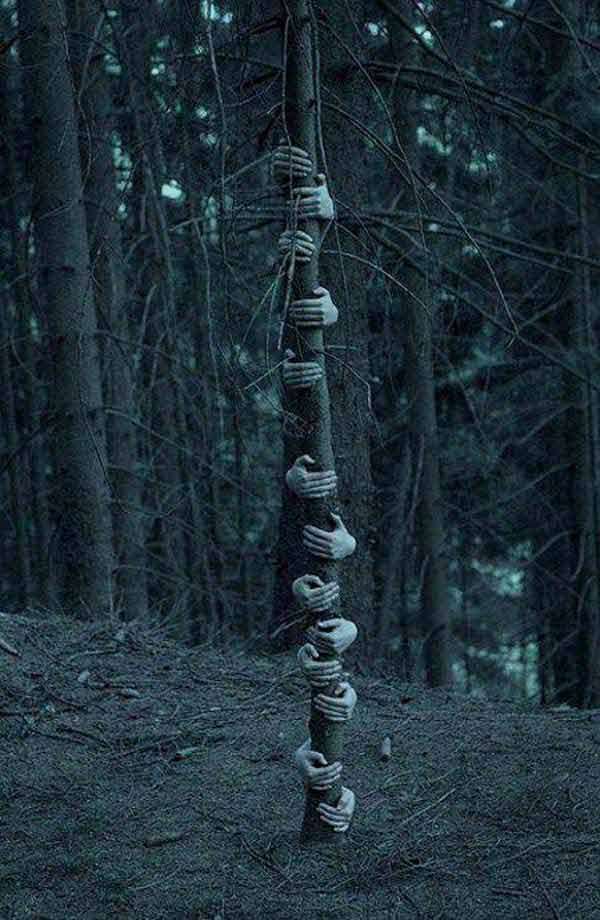 Source: residencestyle.com
8. Create a feeling of hungry plants in your yard, where the greenery seems to eat everything around, giving your outdoor area a scary and unsettling atmosphere.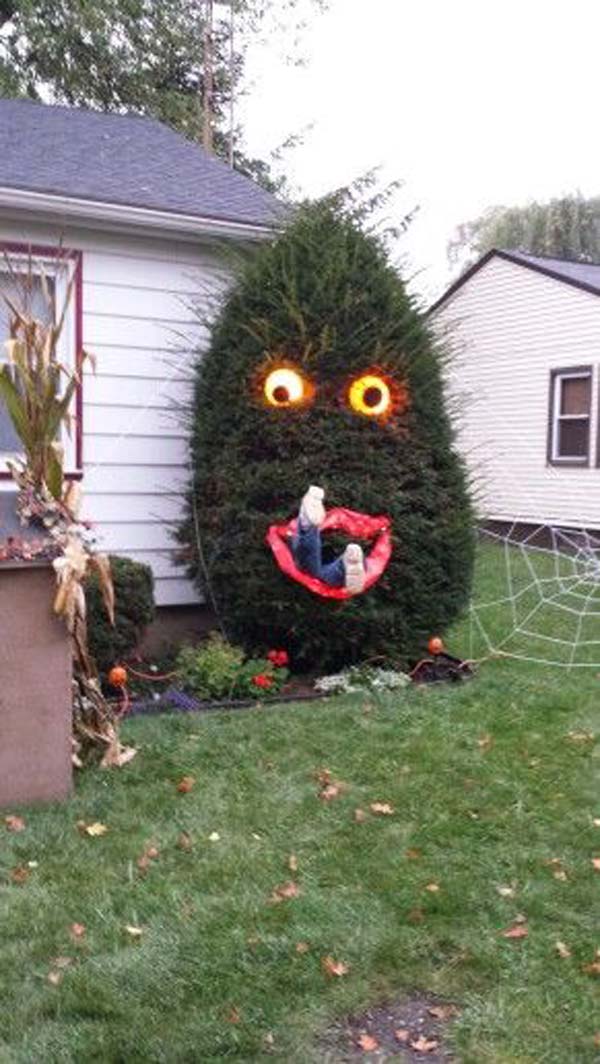 9. Let the cloth spooks roam freely, placing them strategically throughout your outdoor space to surprise and delight visitors, adding an element of playful spookiness to your Halloween festivities.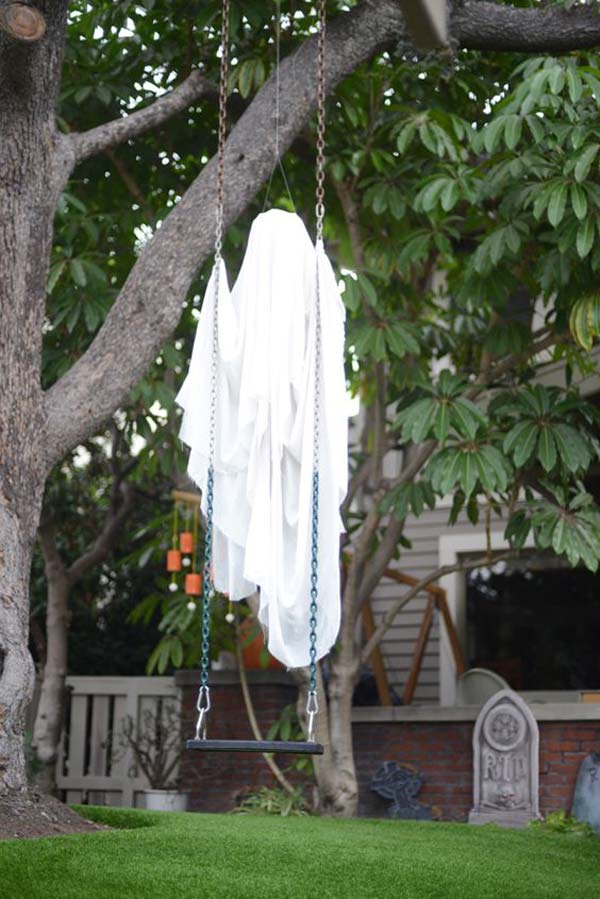 Source: cupcakesandcashmere.com
10. Use big balloons to make giant eyes that hang over the area, creating a spooky atmosphere and making people feel both amazed and uneasy as they question what's real.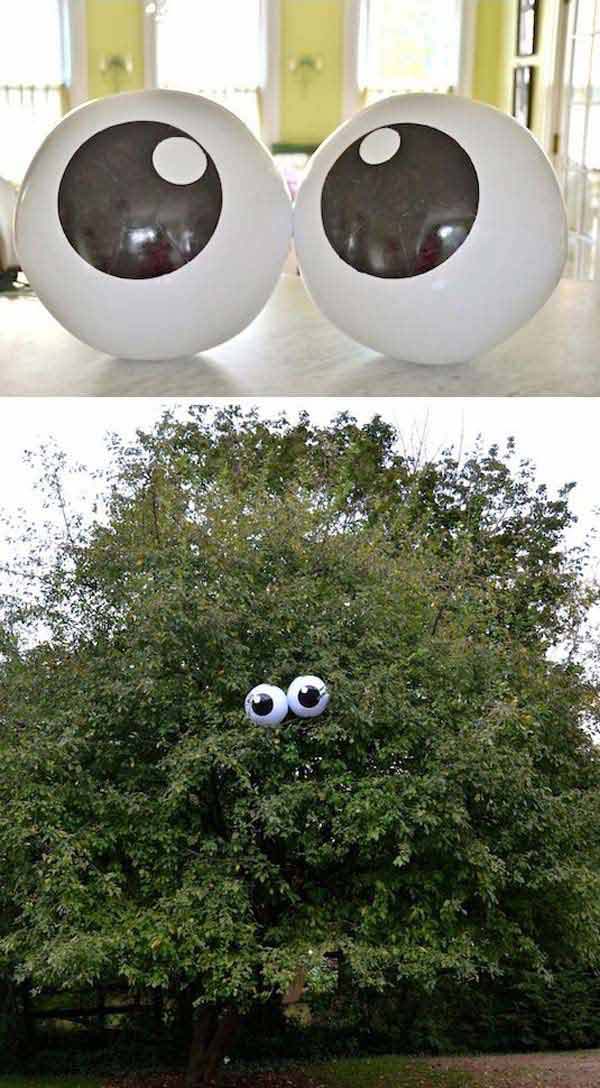 Get Tutorial ====> princessandthefrogblog.blogspot.com
11. Let's embark on a whimsical journey of a witch's haunting endeavors gone awry, where eerie happenings unfold and send delightful shivers down our spines.

Get Tutorial ====> ehow.com
12. How about using balloons to portray adorable yet mischievous little pumpkins, adding a touch of wickedness to our outdoor decor?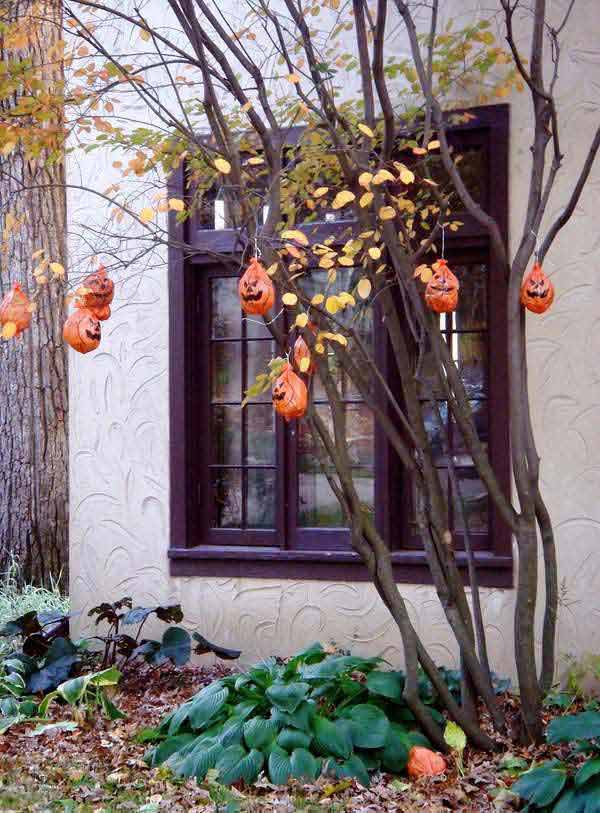 13. To bring your setting to life, let's employ the simplicity of paper eyes, creating an animated atmosphere that captures the imagination.
Source: inspiringpretty.com
14. Imagine the enchantment when transparent spooks, light as air, sway in the breeze, infusing a dash of mystery and excitement into the surroundings.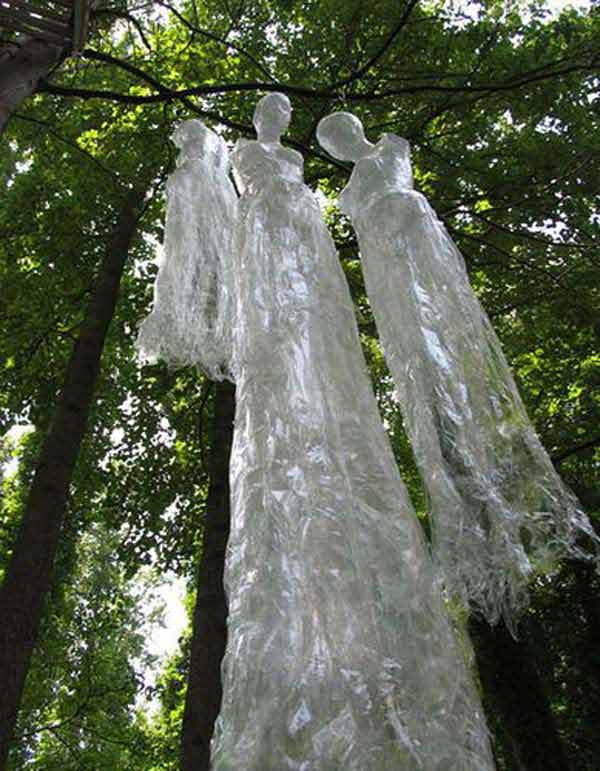 Source: flickr.com
15. Let's unleash our creativity by crafting cardboard gravestones and strategically illuminating them, ensuring the perfect lighting to evoke the ambiance of a haunting graveyard.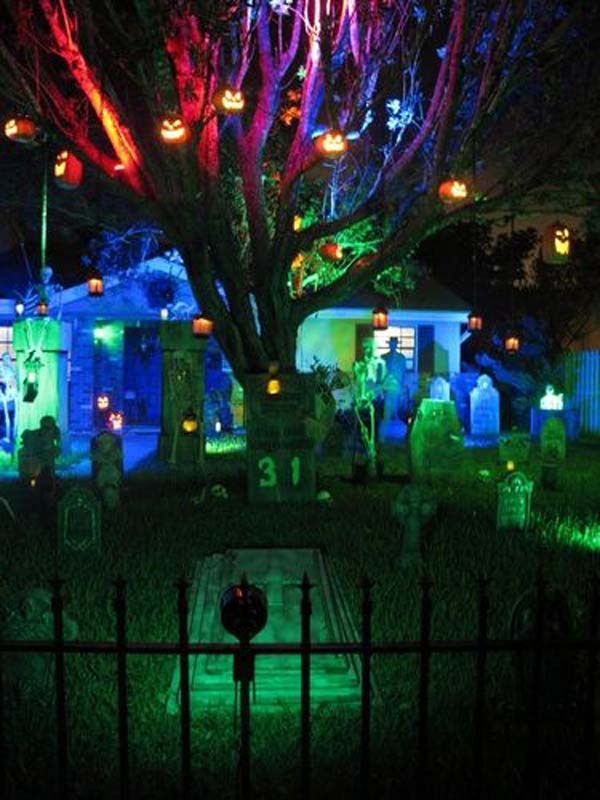 Source: halloweenforum.com
16. Imagine the astonishment on people's faces as they come across a huge spider and its helpless victim hanging from the trees, leaving them amazed by the unexpected sight.

Source: residencestyle.com
17. By cleverly utilizing glow sticks and repurposed toilet paper rolls, we can magically bring the trees to life, illuminating the night with a captivating glow.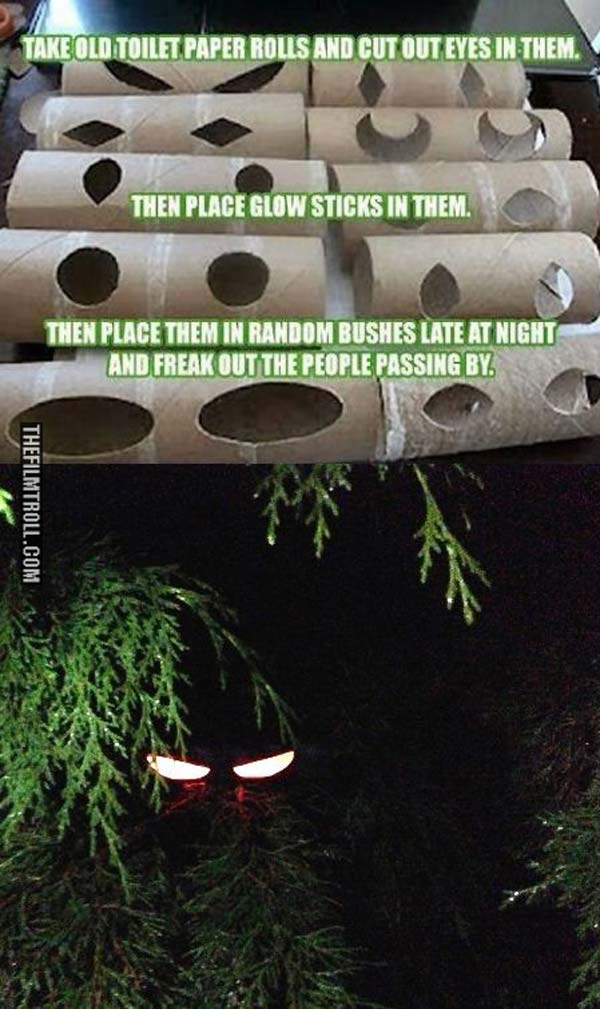 Source: imgur.com
18. It's time to create extraordinary outdoor installations that challenge the norms and ignite curiosity, infusing the surroundings with an eccentric charm.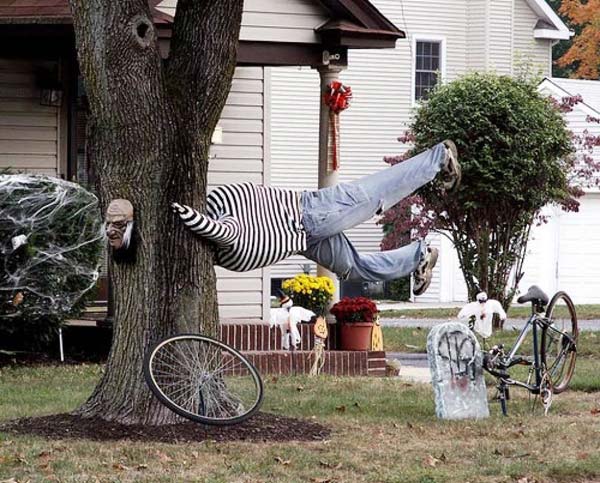 19. Who would have thought that plastic bags and ketchup could work wonders? Let's explore their transformative potential, taking our Halloween decorations to new heights of ingenuity.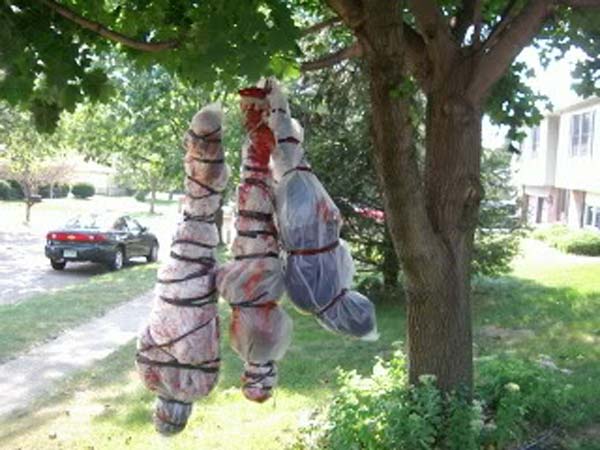 Source: hauntforum.com
20. Let's keep things simple and charming by adorning the trees with traditional pumpkins, providing them with delightful company throughout the Halloween season.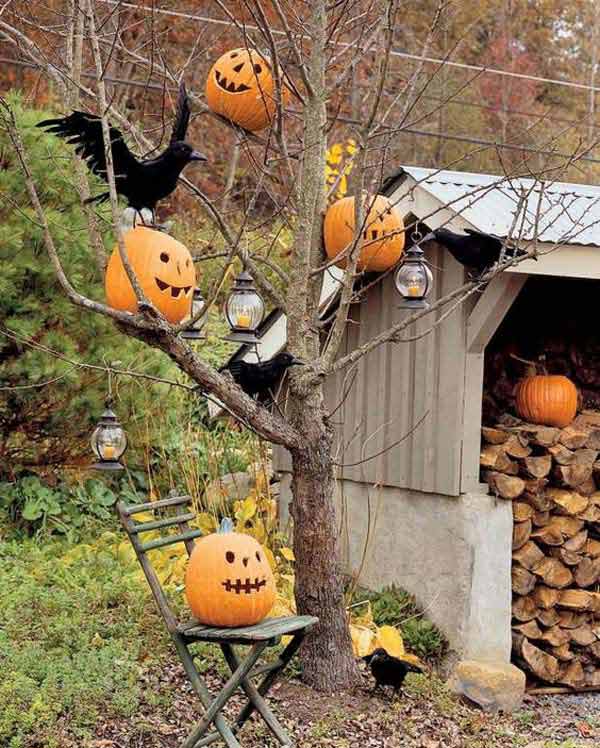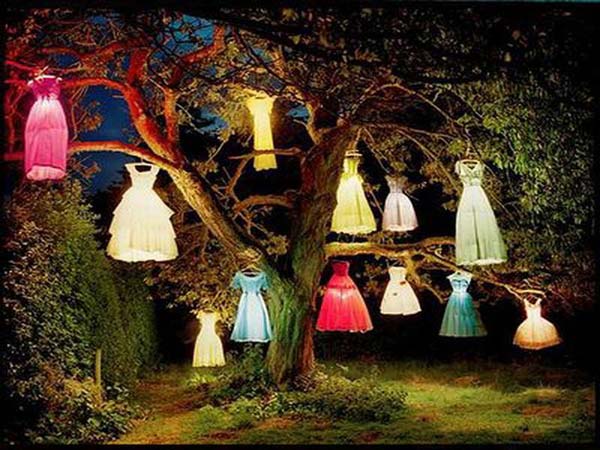 Source: outdoortheme.com