26 DIY Ideas How to Make Scary Halloween Decorations With Trash Bags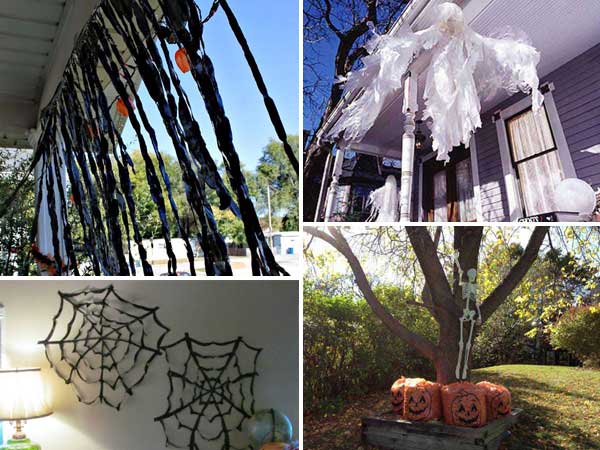 Halloween is coming up this month, and it's the perfect time to explore creative and scary Halloween decoration ideas for your home. Fall and Halloween are a special time for decorating your home.
Many Halloween decorations bought from stores are expensive, but you can make your own decor objects quickly and inexpensively using items that you already have lying around your home, like trash bags. For example, you can use a black or orange trash bag to cover your front door. Use orange, white, or black trash bags to make a tablecloth. Cut circles from a black trash bag to create candy spiders.
DIY: Sculpting ghosts & bodies from tape & trash bags:
To make a trash bag ghost, gather materials: trash bags, clear tape, newspaper, and a balloon.
Inflate the balloon for the ghost's head. Lay out a trash bag and wrap it around the inflated balloon for the body. Secure the bag with tape.
Shape newspaper into a head and tape it atop the ghost. Your trash bag ghost is complete! Feel free to add white paint or decorations. Enjoy your spooky Halloween decoration!  Tutorial:  hankerinforhorror.wordpress.com
Create Flying Ghosts Using White Kitchen Garbage Bags: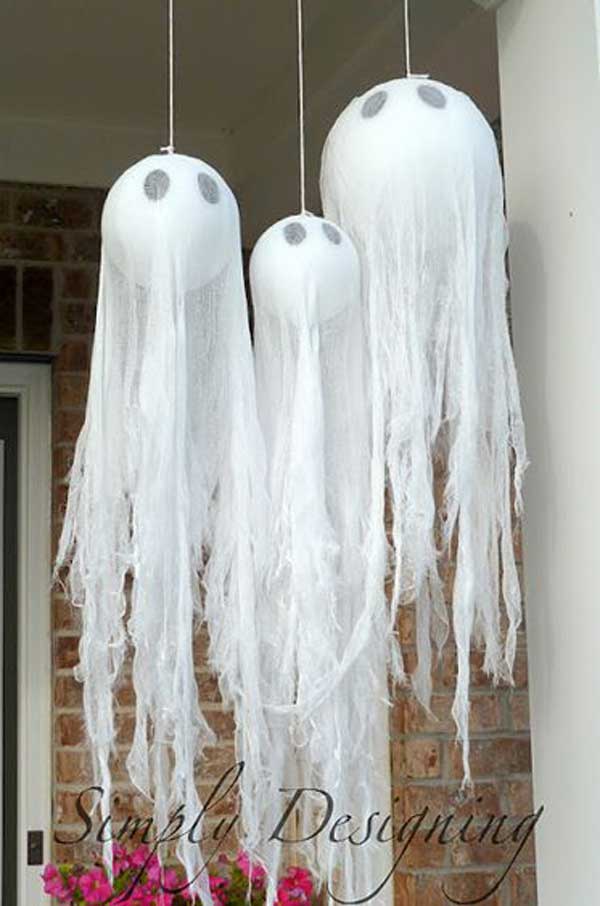 By utilizing white kitchen garbage bags, you can effortlessly bring these ethereal beings to life, adding an extra touch of spooky charm to your Halloween decorations.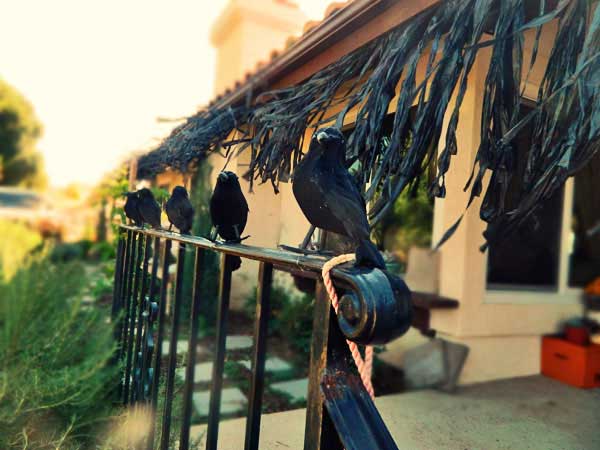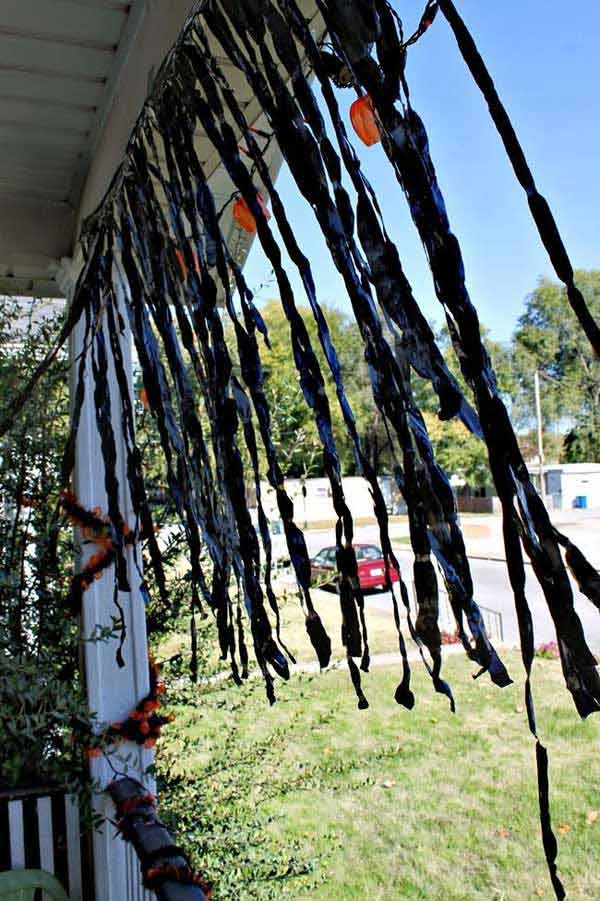 Create a Circle of Ghosts: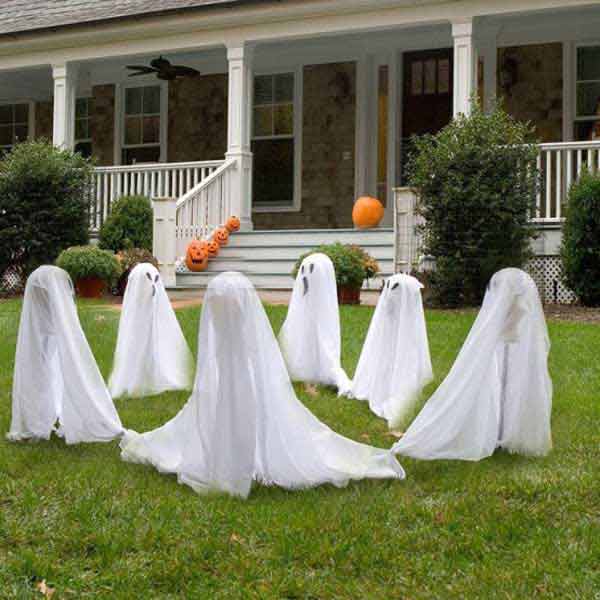 Transform your front lawn into a ghostly gathering with just white garbage bags, a marker, and sturdy posts in the ground.
Simply draw haunting faces on the bags using a sharpie and tie them together at the bottom to achieve the illusion of floating apparitions.
This enchanting arrangement will captivate passersby and add an eerie ambiance to your Halloween decorations.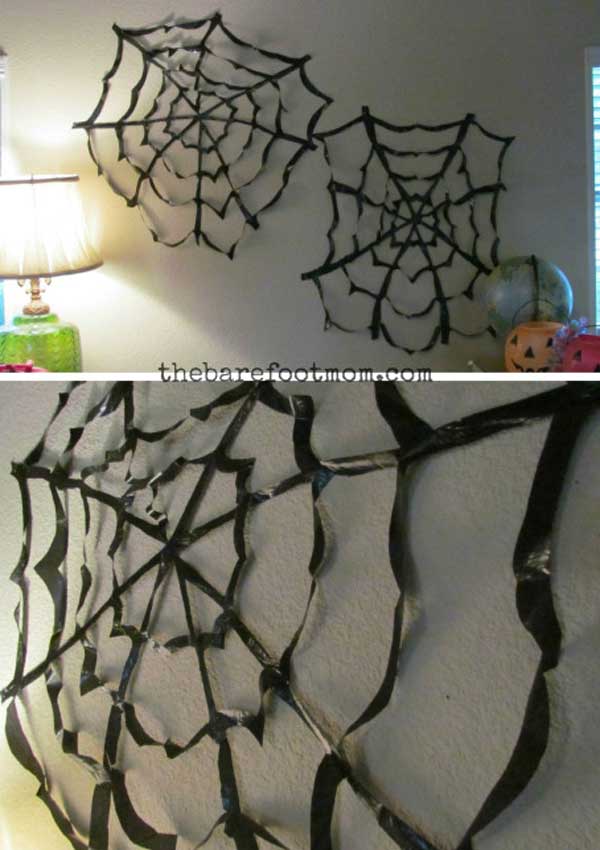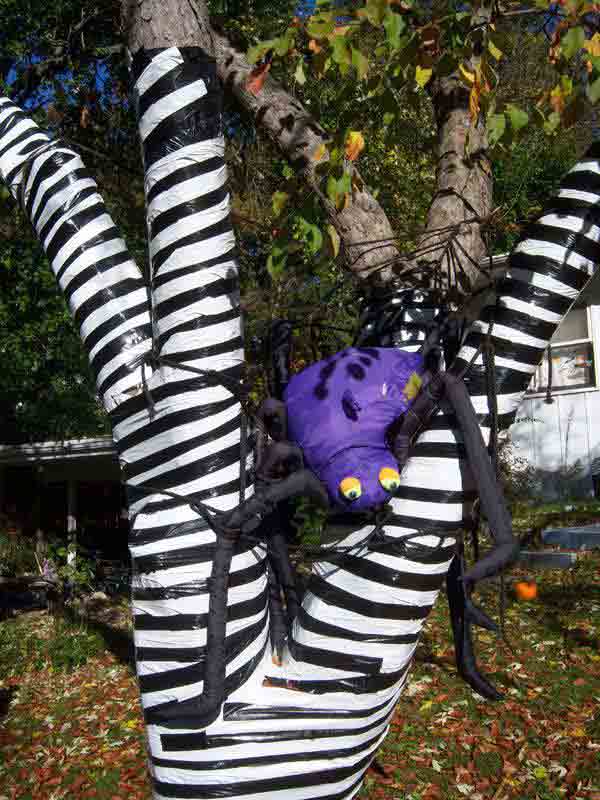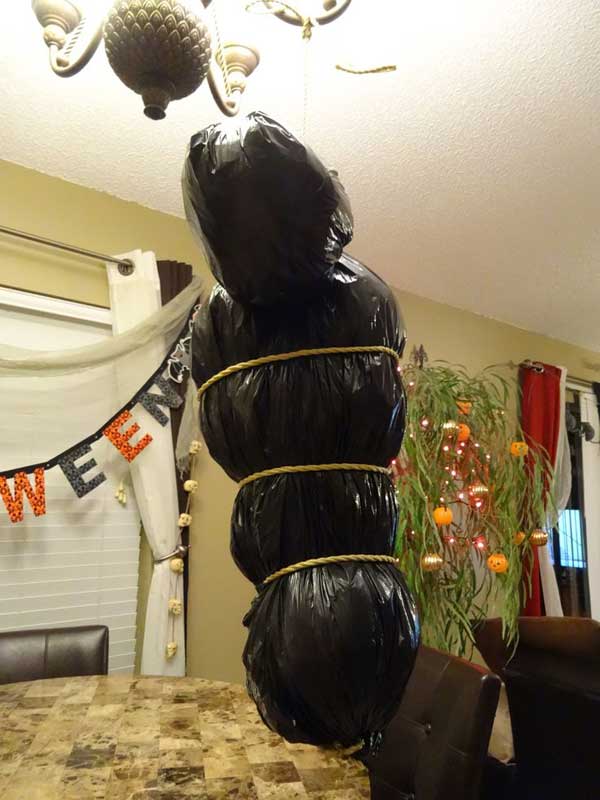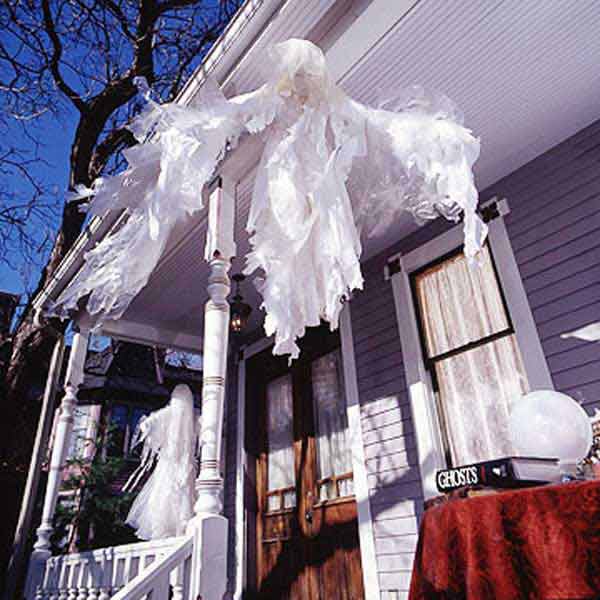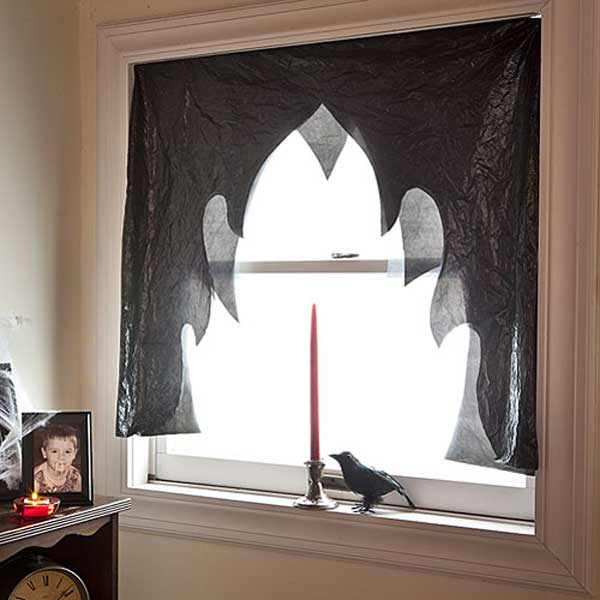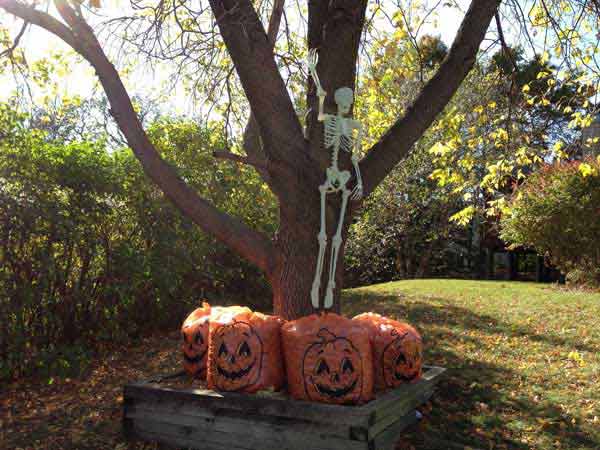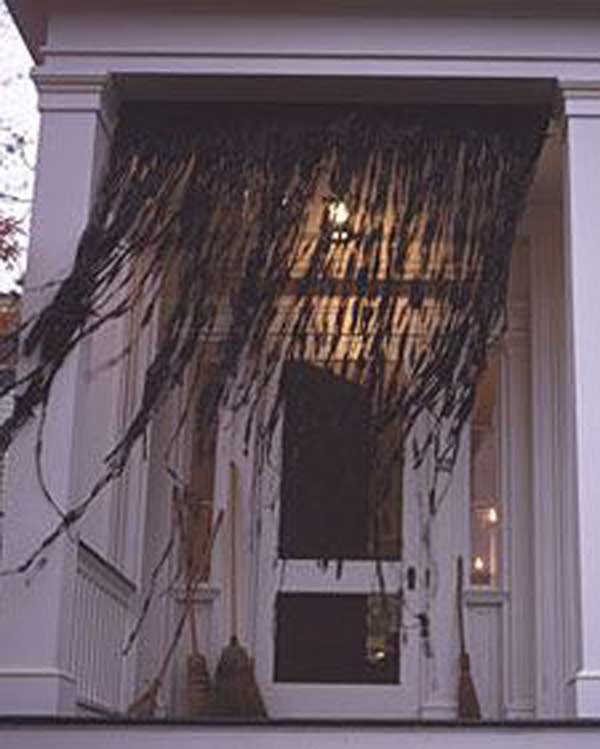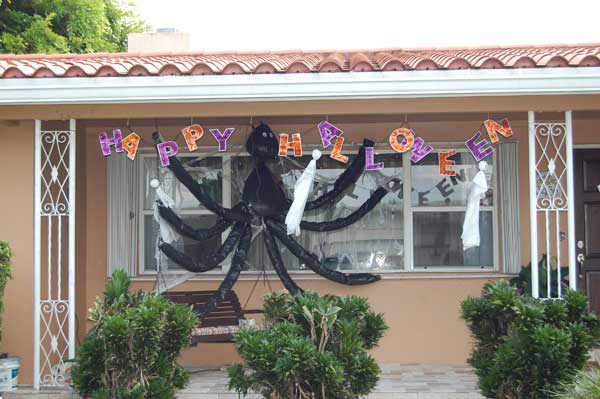 Craft a Front Door Curtain Garland: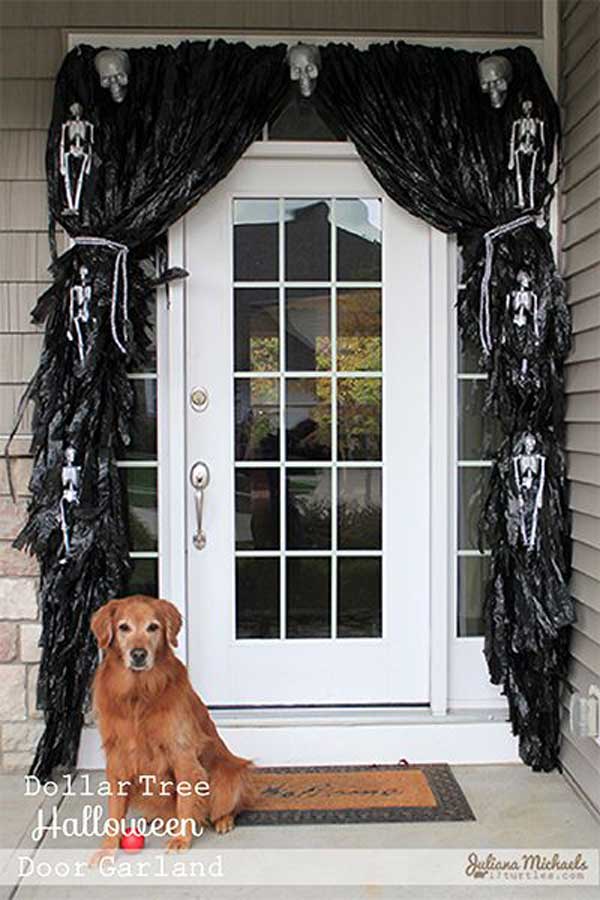 To create this captivating decoration, gather 50 trash bags, along with wires and wire cutters.
String the trash bags together using the wires, forming a stunning garland that will adorn your front door.
As the wind gently rustles the curtains, a mysterious atmosphere will envelop your entrance, setting the stage for a spooktacular Halloween experience.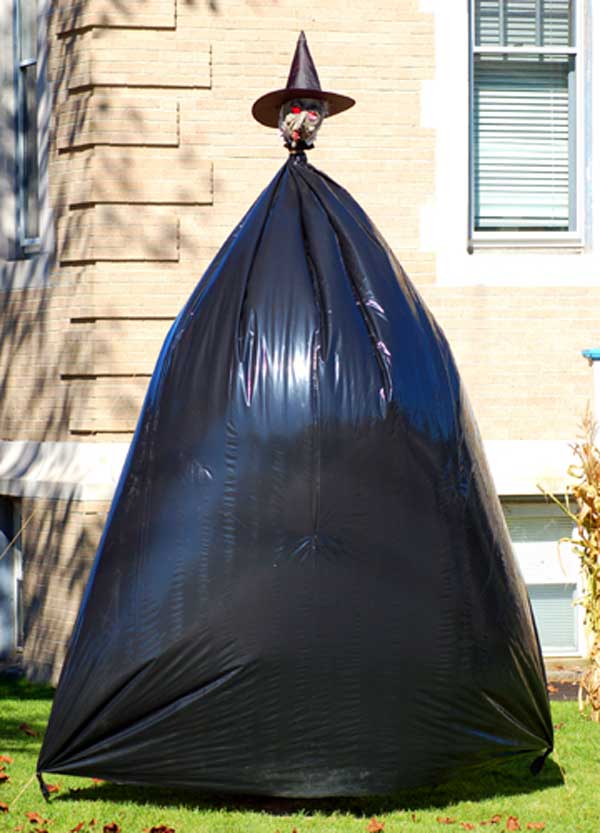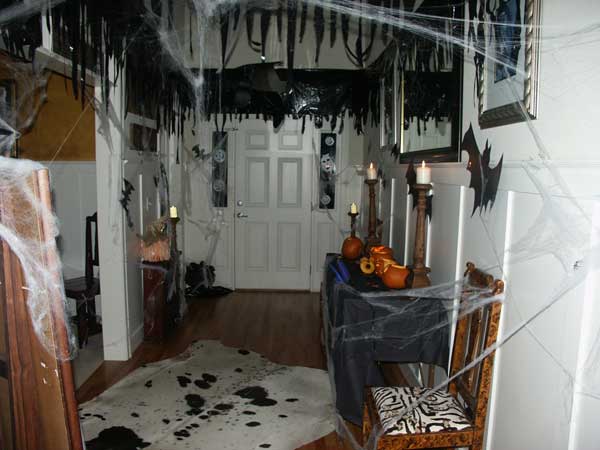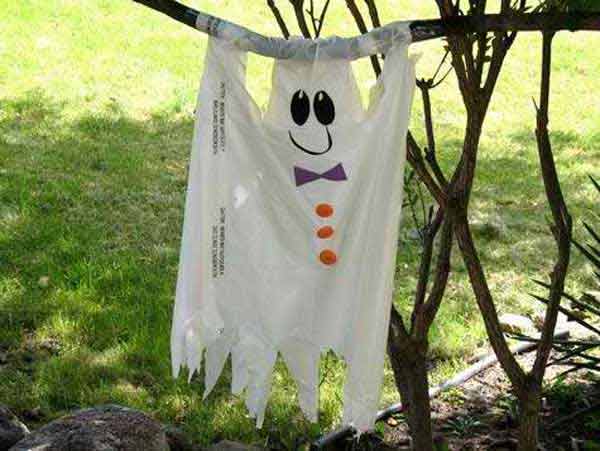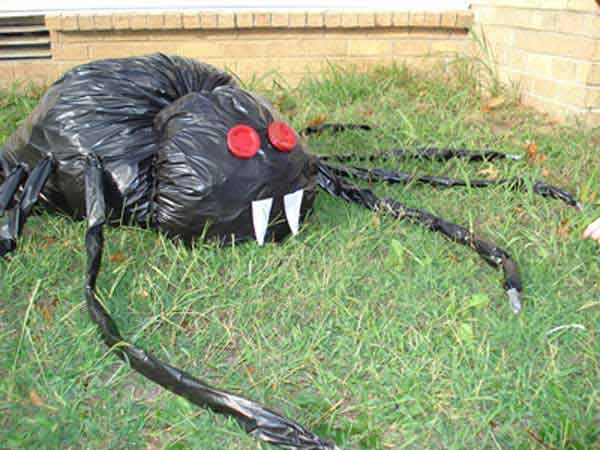 Trash Bag Curtains: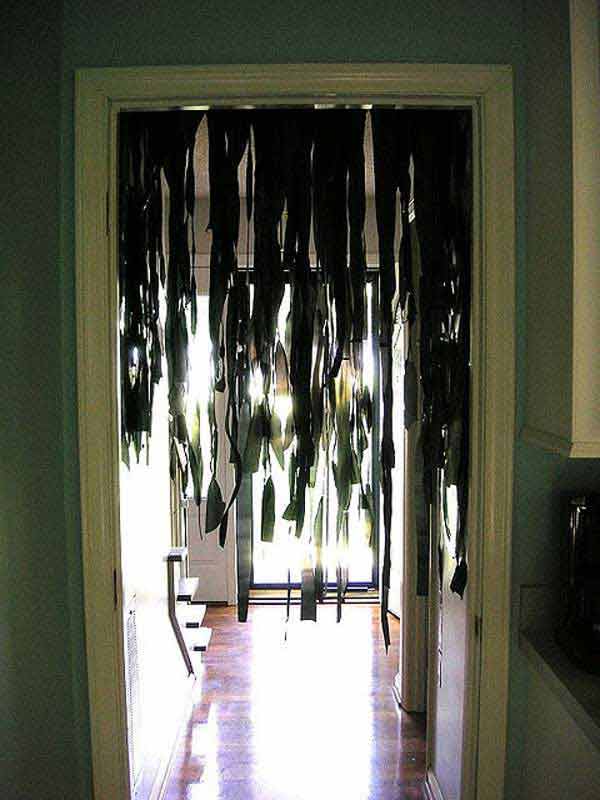 Cut trash bags into strips and use them as curtains for your windows or doors.
Hang them up with hooks or rods to create a unique and inexpensive decoration.
These makeshift curtains will add a mysterious and spooky atmosphere to your space, perfect for Halloween.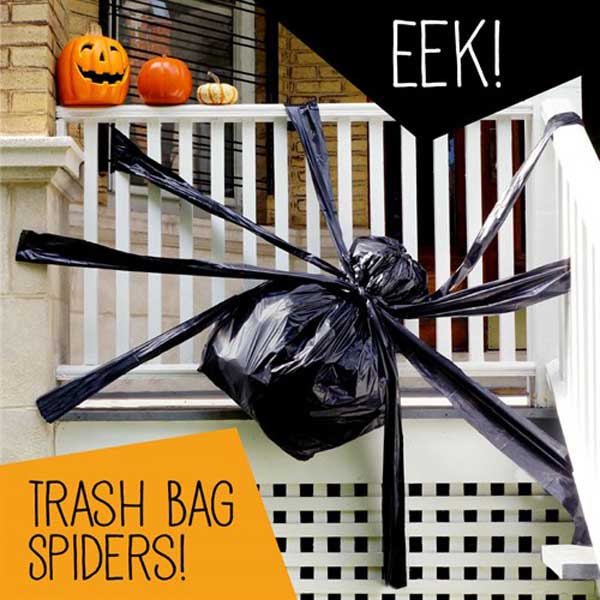 Make a Creepy Trash Bag Corpse: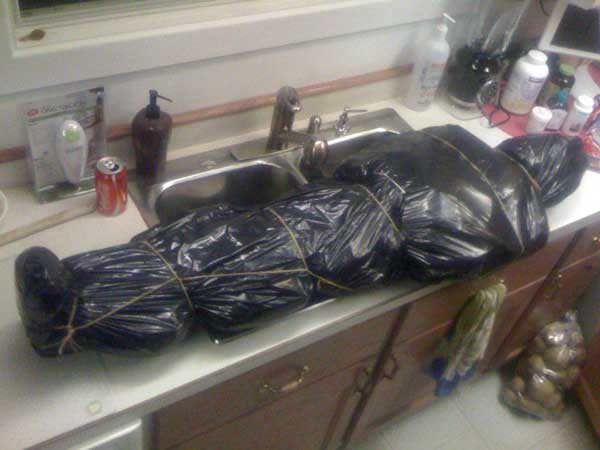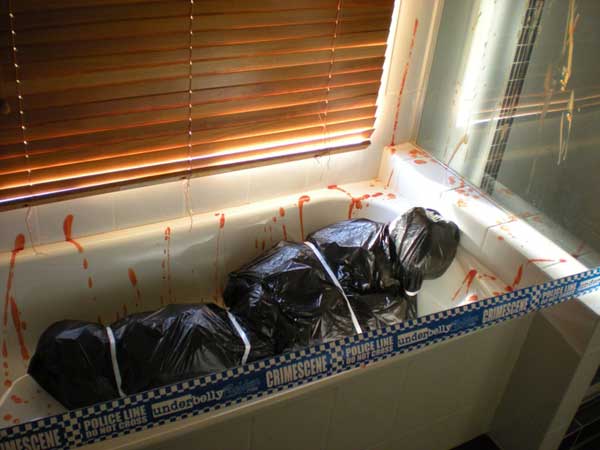 Use garbage bags, string, and crumpled newspaper to create a scary halloween decoration resembling a human corpse.
This spine-chilling prop will add a frightful element to your Halloween setup, sending shivers down the spines of all who encounter it.
Make a Halloween Wreath: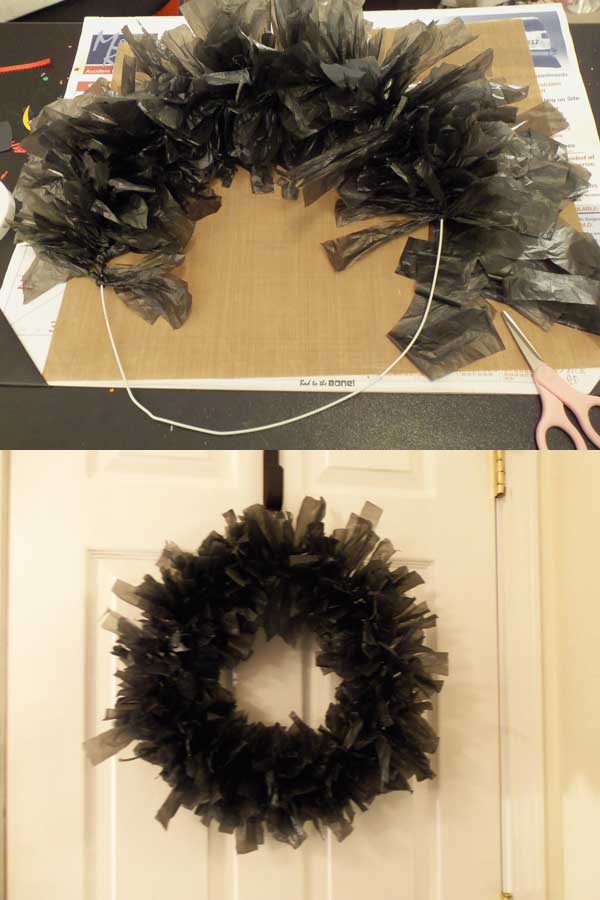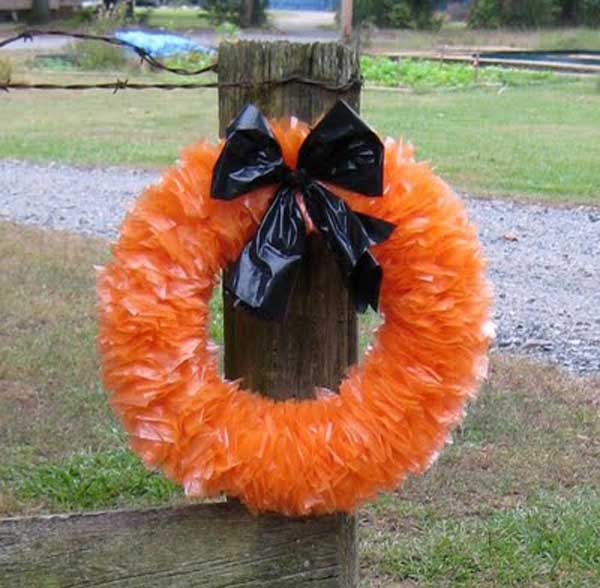 Take orange pumpkin or black garbage bags and cut them into strips. Tie the strips around a metal coat hanger to create a circular shape. Add a black garbage bag as a bow for an extra touch. Hang this festive wreath on your door to welcome guests and embrace the Halloween spirit.