30 Brilliant Ideas For Your Bedroom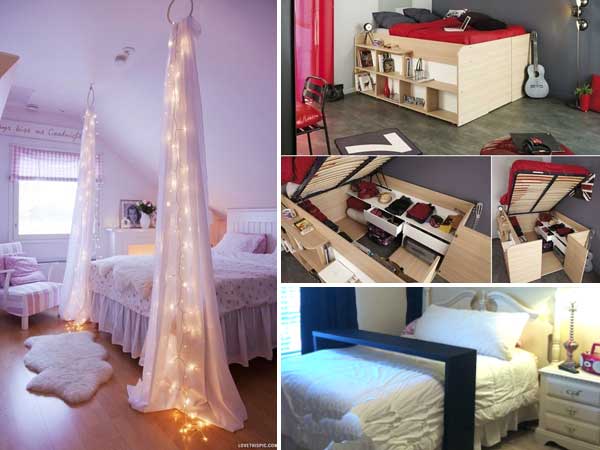 Bedroom is one of the most welcoming places where you feel comfortable as compare to the other parts of the house. Whether it is big or small, at the end of a long day of work, you get the most pleasant relaxation and rest in your bedroom. So you would go looking for the best ways to decorate your bedroom, because it should be beautiful, comfortable, warm, and able to meet your personal tastes. Bedroom decor also needs to consider its practicality since not everyone has the luxury space to arrange his closet, dresser or storage shelves.
With proper design, small space can be smartly utilized and looked surprisingly "large" enough to put a big double bed. I particularly appreciate clever ideas that steal space from space, so here you will find this collection we have prepared for you are related to smart small bedroom ideas. These ideas will help you make your bedroom beautiful and comfortable and maximize the use of your space.