Cheap Ways to Make IKEA Stuff from Plain to Expensive-Looking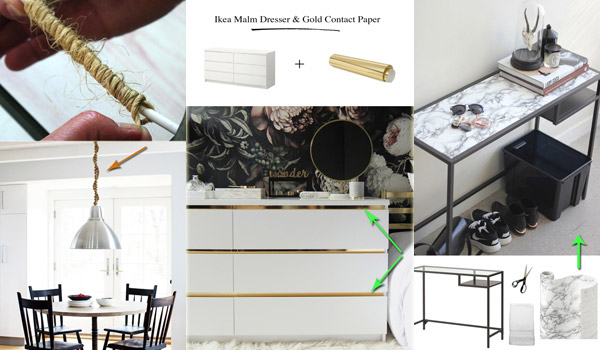 If you have a piece of furniture or any other stuff from IKEA that you want to upgrade them to look more expensive than before, then you are at right place. Simple little changes can transform the way things look.  Most of these upgrading ideas listed here are just simple adjustments or additions but always getting surprisingly big effect. There is another benefit that you can customize your IKEA pieces to your taste making them unique and they usually won't cost you a lot more in upgrading process. Take a look these IKEA stuff makeovers. All of them have gone from plain to expensive-looking! Enjoy!
1. Gild your Malm dresser with gold contact paper: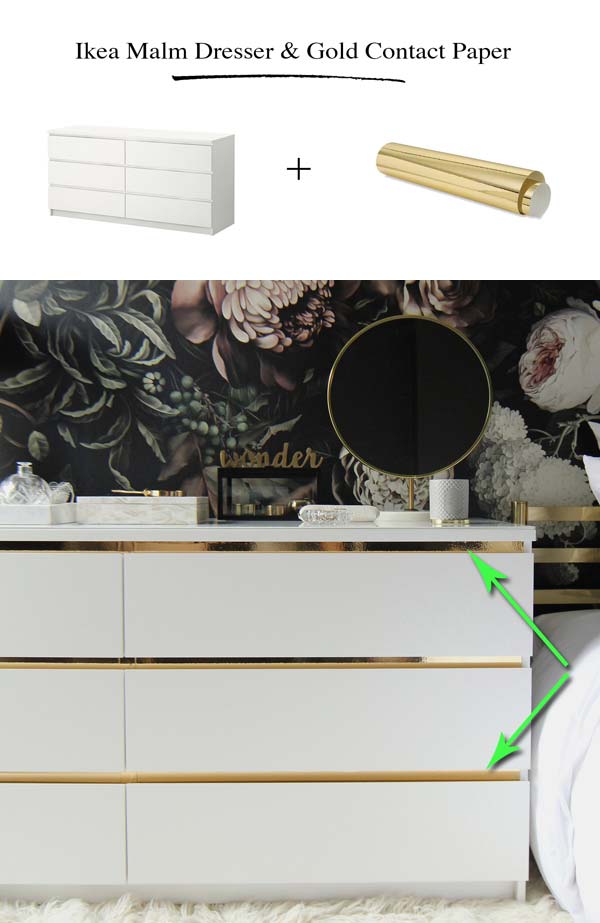 For full instructions at: preciouslyme.com
2. Jazz up a Lack coffee table with gorgeous paint and brass corners: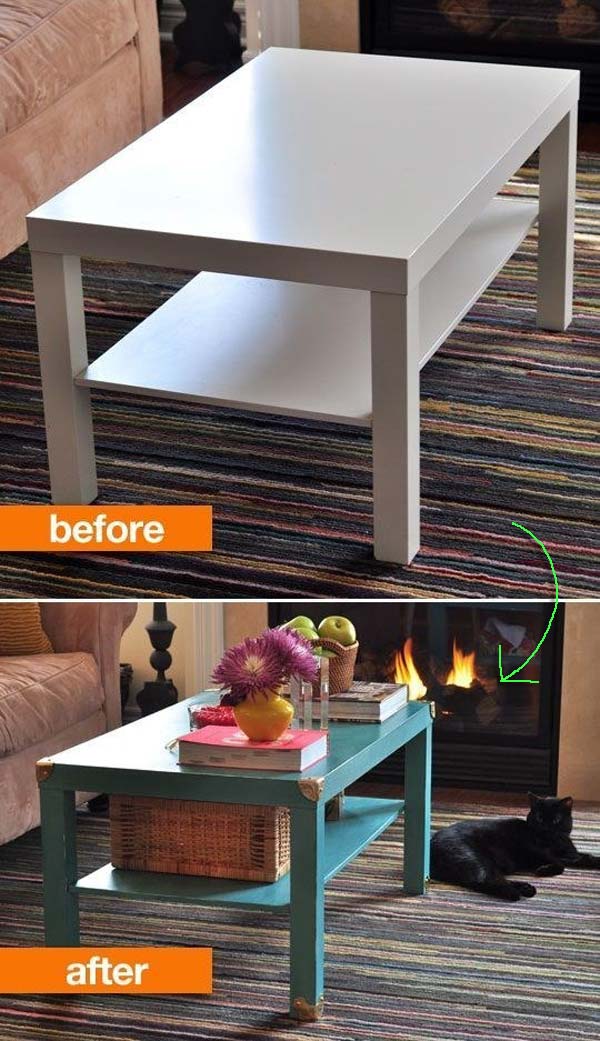 'If you want to make your steel materials (which can be useful in your house maintenance) strong and durable and solid then you should consider the brass forgings process method.
For more detail at: apartmenttherapy.com
3. Cover the table top with marble contact paper don't cost you a lot:

For full instructions at: sylandsam.com
4. Turn this $20 Ikea chair into a designer piece with a can of gold spray paint: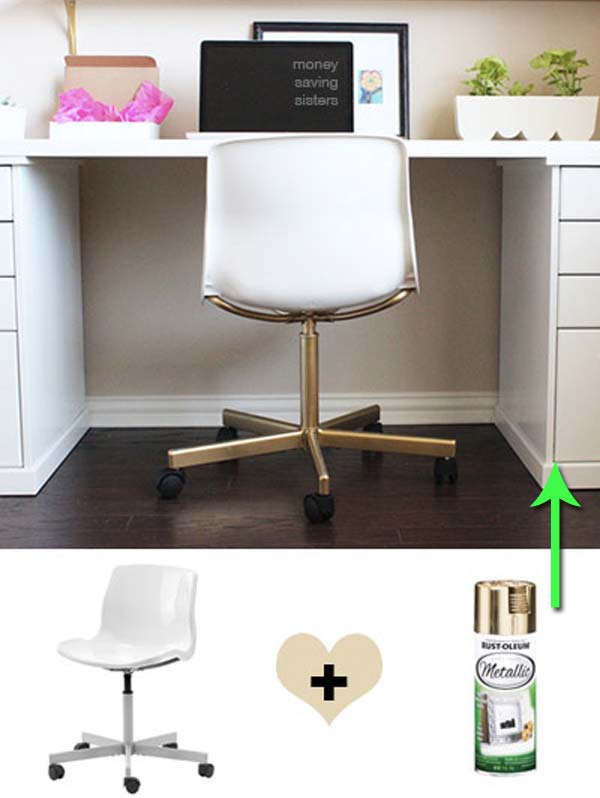 More detail at: moneysavingsisters.com
5. Transform IKEA besta and Billy bookcase combo into a wall unit that looks more expensive, by adding crown molding and lights to the top of it: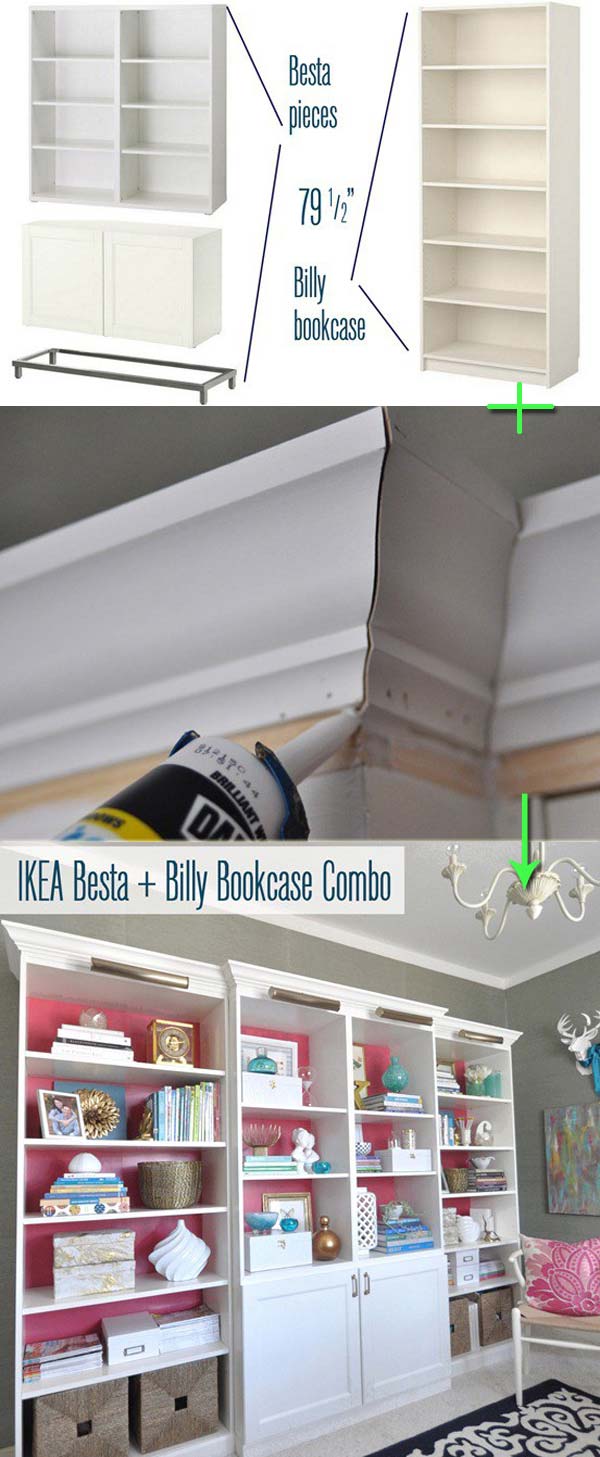 Image source & more detail at: centsationalgirl.com
6. Remove the Ikea legs and screw those signature tapered legs to make an awesome makeover on a white Lack coffee table: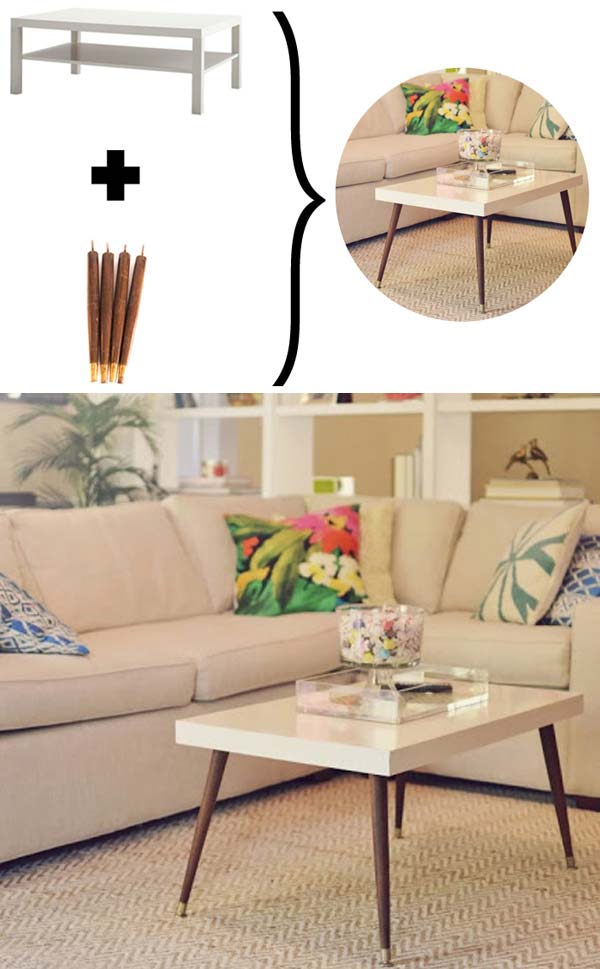 For more detail at: triplemaxtons.com
7. Give a Hemnes dresser or Malm drawers a drastic face lift through adding brass corner braces and a brass pulls to each drawer: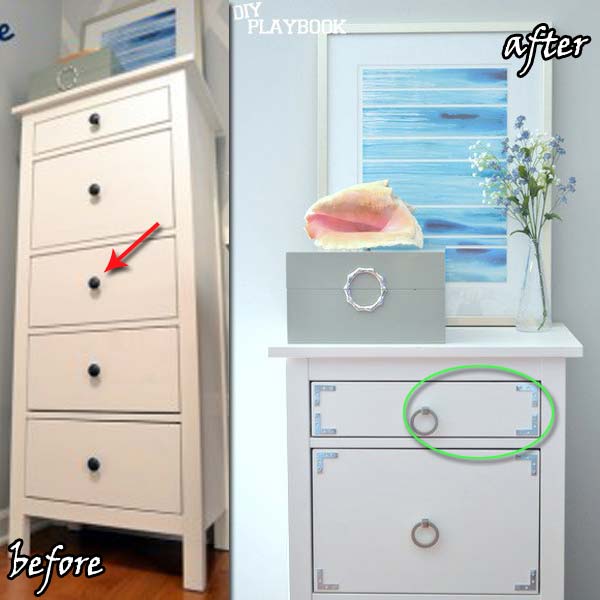 For more detail at: thediyplaybook.com
Or IKEA Malm Drawers Makeover: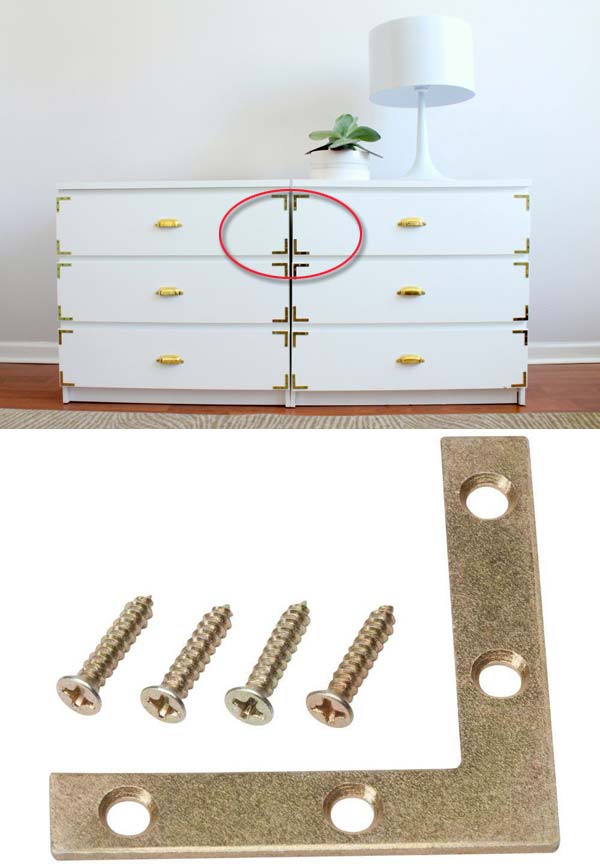 More detail at: jackiedici.com
8. Use 3-ply jute twine to wrap the cord of an Ikea Foto pendant: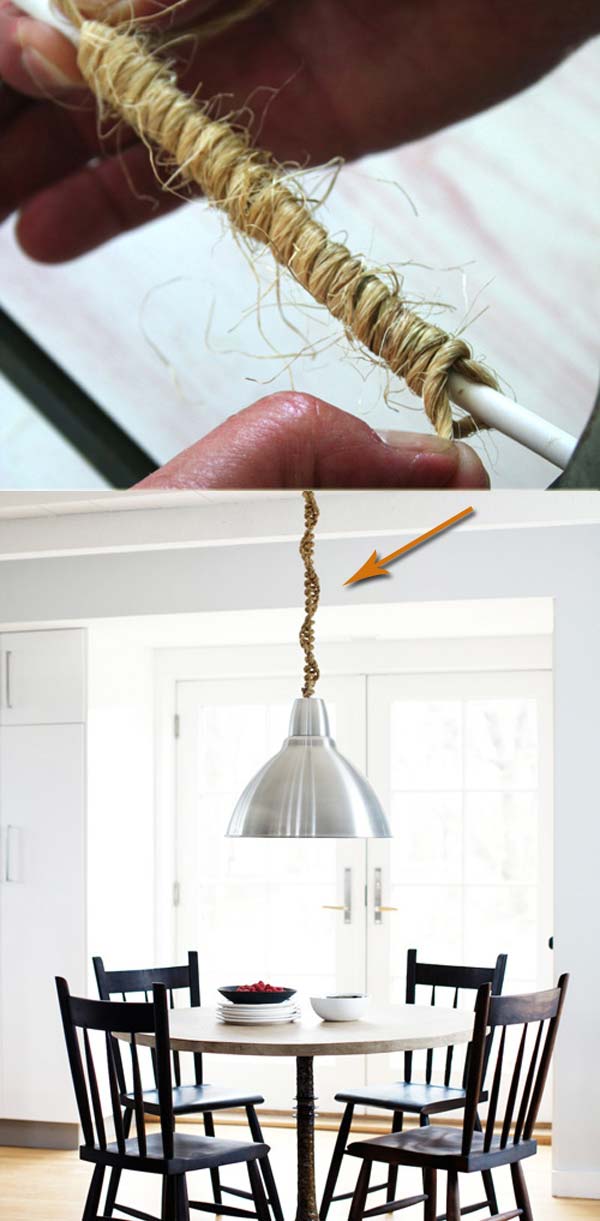 For full instructions at: designsponge.com
9. Cover the plain IKEA headboard with pieces of Stikwood made from reclaimed barrel oak boards: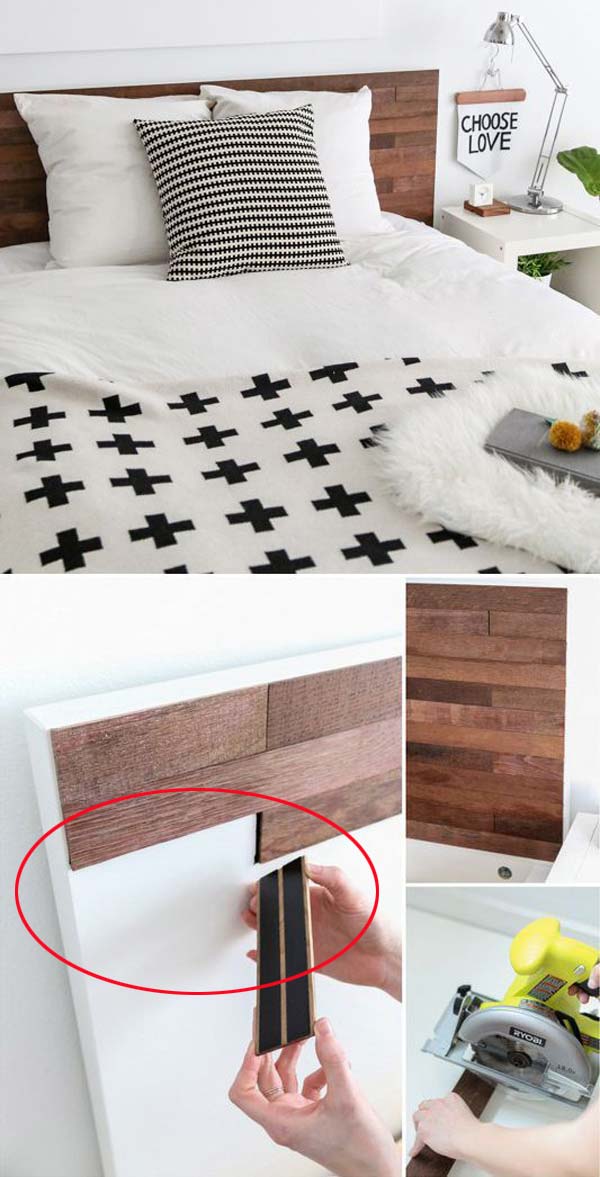 For more detail at: sugarandcloth.com
10. DIY a furry stool from an IKEA marius stool and an Rens sheepskin rug: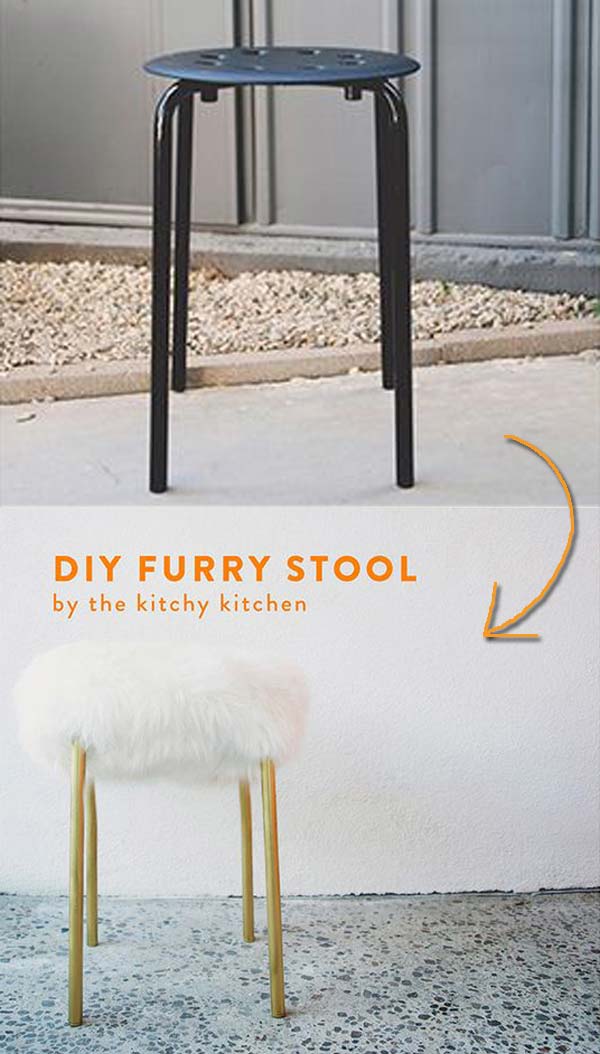 For more detail at: thekitchykitchen.com
11. Transform this Ikea Hemnes Shoe holder into a faux library card catalog: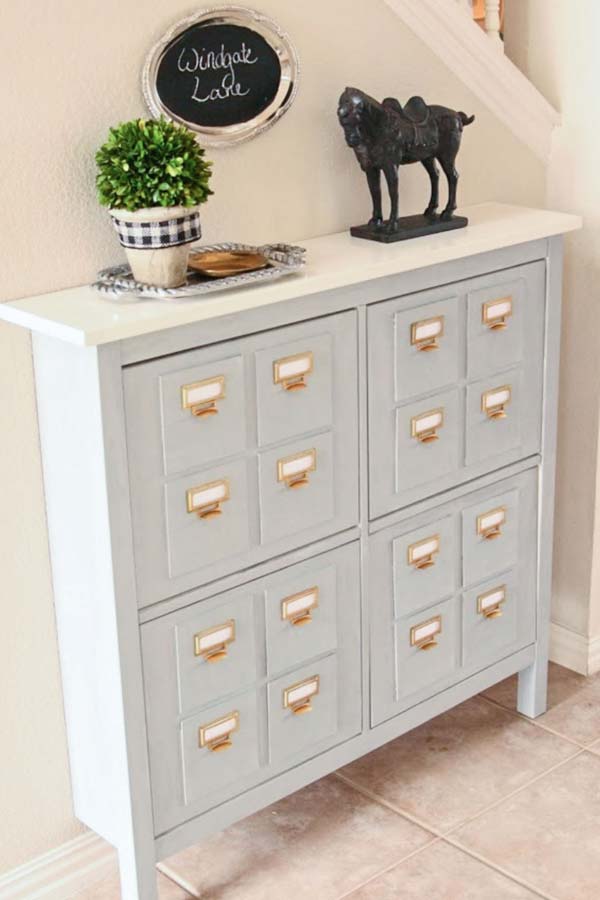 For more detail at: windgatelane.com
12. Fill all the shelf holes in Ikea cabinets and bookcases with these amazing little plastic pieces: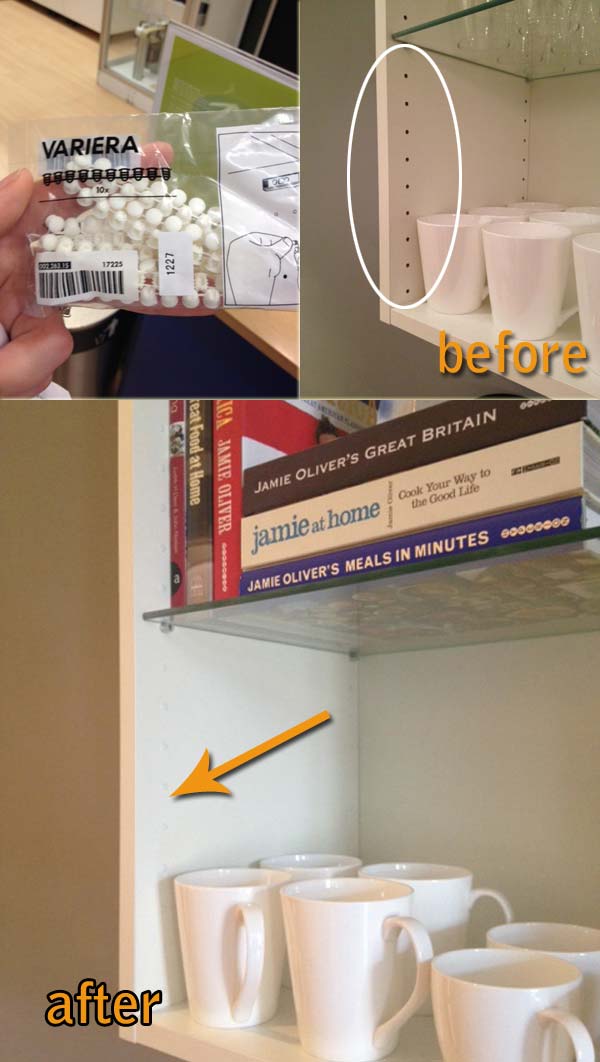 For full instructions at: storefrontlife.com