31 Insanely Cool Ideas to Upgrade Your Patio This Summer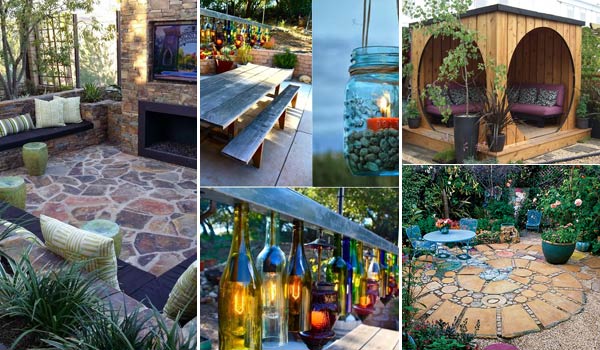 Patio is also an important component part of your summer life. Just think how cool and cosy it is that play with your families or entertain guests in a beautiful patio with flowers and trees! So it's time to upgrade your patio. It's not difficult. You can plant some flowers with different colors that makes your patio colorful. Pallet day bed
or DIY table with built-in brink coolers is also a good idea. Of course, if you have more budget, you can add more decorations to your patio.
Summer is finally here! Throw a unique summer on your patio, but don't let your trivially locate there. Here we come up 31 wonderful patio upgrade ideas for you. Have fun!

Image via: bhg.com

Image via: apartmenttherapy.com

Image via: sunset.com

Image via: apartmenttherapy.com

Image via: lovelygreens.com

Image via: empressofdirt.net


Image via: tumblr.com

Image via: landscapingnetwork.com

Image via: goodshomedesign.com

Image via: centro-jardineria.es

Image via: twelveoaksmanor.com

Tutorial: remodelaholic.com

Image via: optimumgarden.com

Tutorial: orchardgirls.blogspot.ca

Image via: styleestate.com

Image via: houzz.com

Image via: 1001pallets.com

Image via: indizajn.rtl.hr

Image via: thisoldhouse.com

Image via: allprettylittlethings.blogspot.com

Image via: upcyclethat.com

Tutorial: stackeddesign.blogspot.fr

Image via: homedepot.com

Image via: sunset.com

Tutorial: theindecisivelife.blogspot.com

Tutorial: imgur.com

Image via: hgtv.com

Image via: hgtv.com

Image via: diynetwork.com

Image via: recyclart.org