You can come across many different plain lampshades. These are cost-efficient options available on the market nowadays. Plain lampshades do not let you customize your space creatively. That is why most people are searching for decorated lampshades.
A decorated lampshade transforms your space admirably. You can create a style statement of your own with these products. However, you need to pay more to buy statement lampshades. If you are on a budget, you may find it hard to afford these expensive items. So, many people rely on DIY lampshade makeover ideas to meet their needs.
Here are 12 novel DIY lampshade makeover ideas that transform the look and style of your lampshade. These amazing ideas don't make you worry about buying expensive products.
1. Use Twine to Create a Rustic Lampshade
This idea teaches you how to use twine on a lampshade. After wrapping twine around the lampshade, you must tie 4 or 5 strings to create a bow-like pattern. Beads and shells can be utilized for decorating the centers of the bows.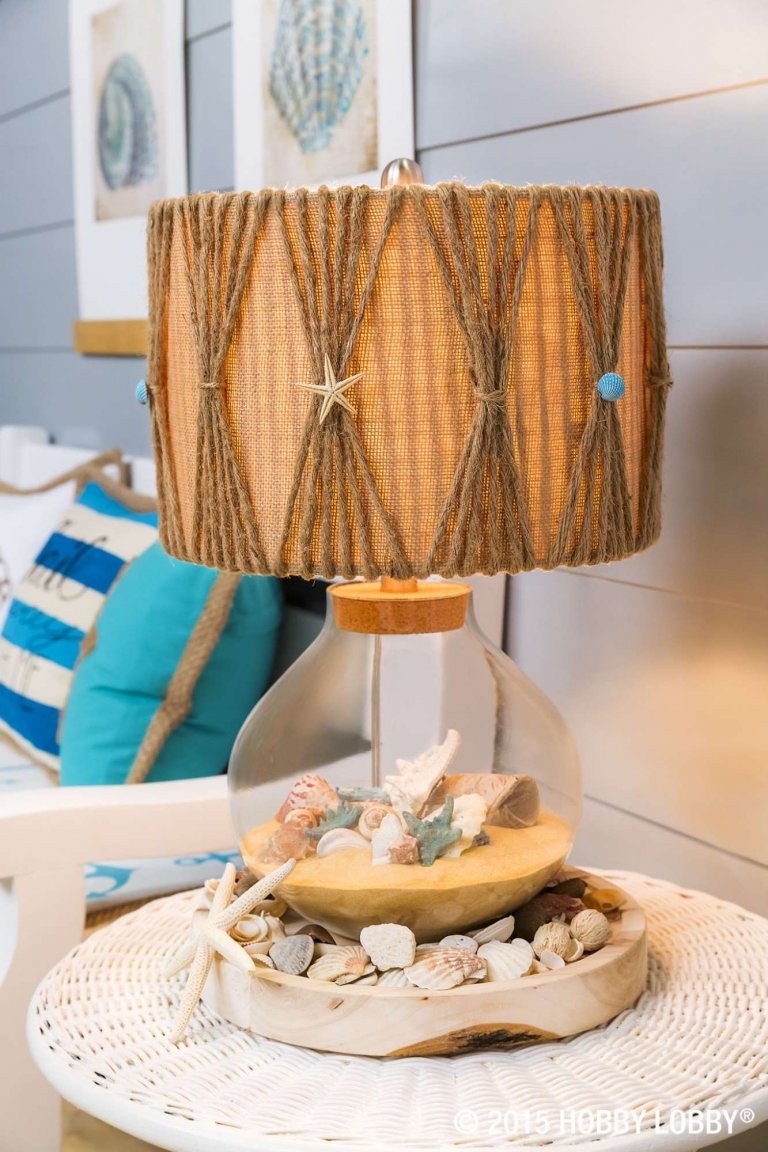 2. Embellish with Lace Trim, Ribbon, and Burlap
A burlap ribbon must be wrapped around the middle part of a lampshade. You can choose a hot glue gun for this purpose. On the center of the burlap, you can place a turquoise ribbon. Then, a thin lace trim can be added.  Tutorial: dwellinginhappiness.com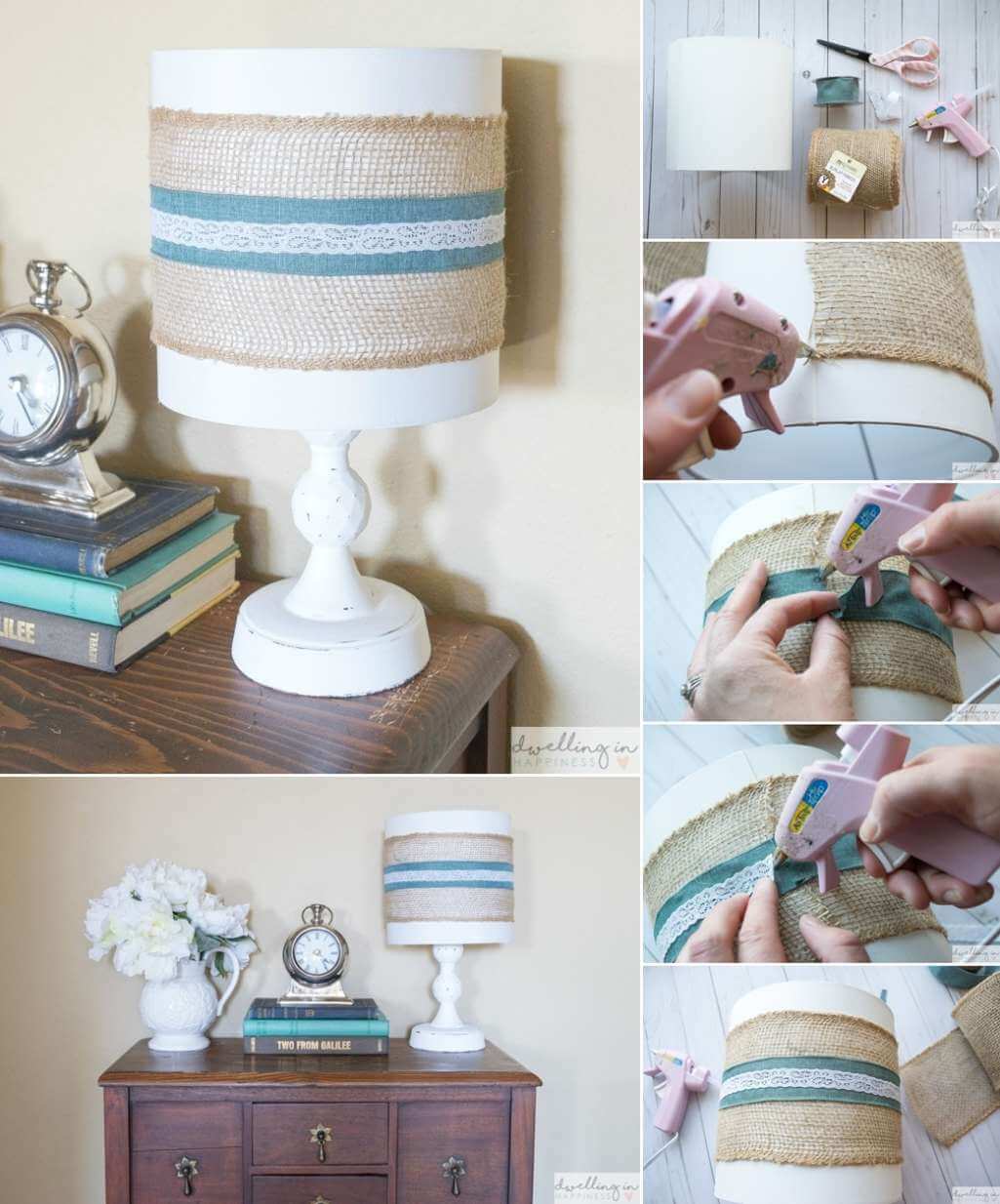 3. Use a Gold Leaf Layer Inside of a Lampshade
Buy a gold leaf kit and apply it to your lampshade using a sealer. The reflection of light will make the inner side glow brightly.   Tutorial: craftthyme.com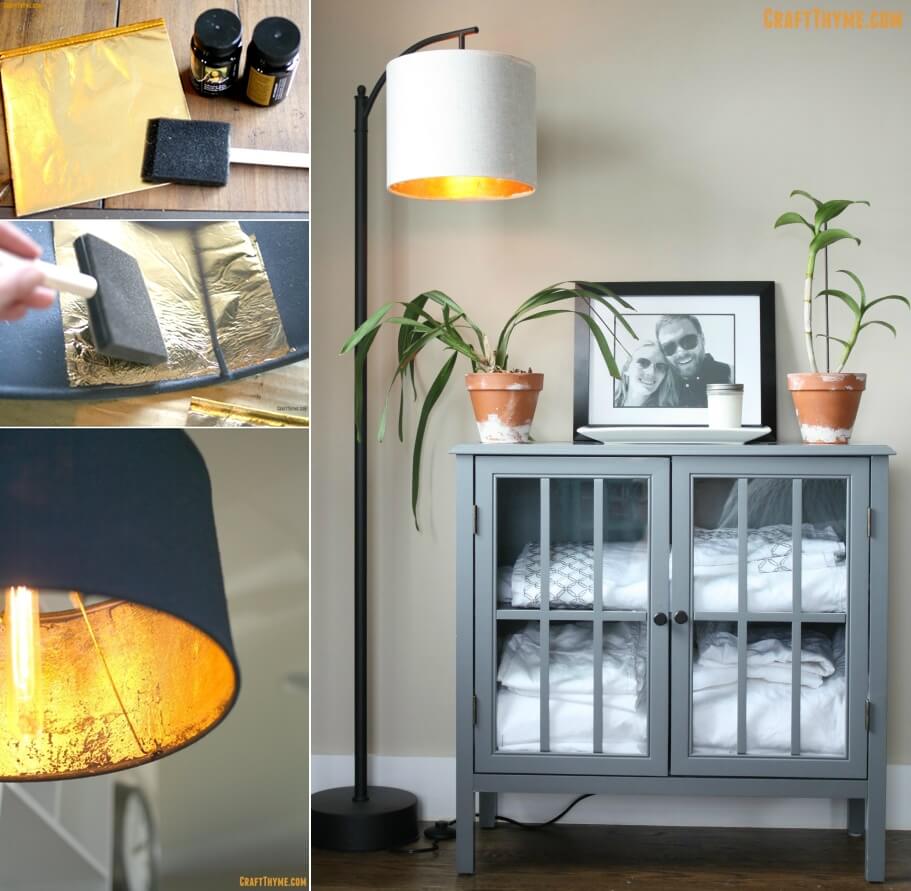 4. Wrap Cross Stitched Embroidered Fabric around a Lampshade
Many people cannot afford to buy an expensive embroidered lampshade. If you are one of them, you can wrap a piece of fabric with cross-stitched embroidery around your plain lampshade.  Tutorial: sewingwithbobbinandfred.co.uk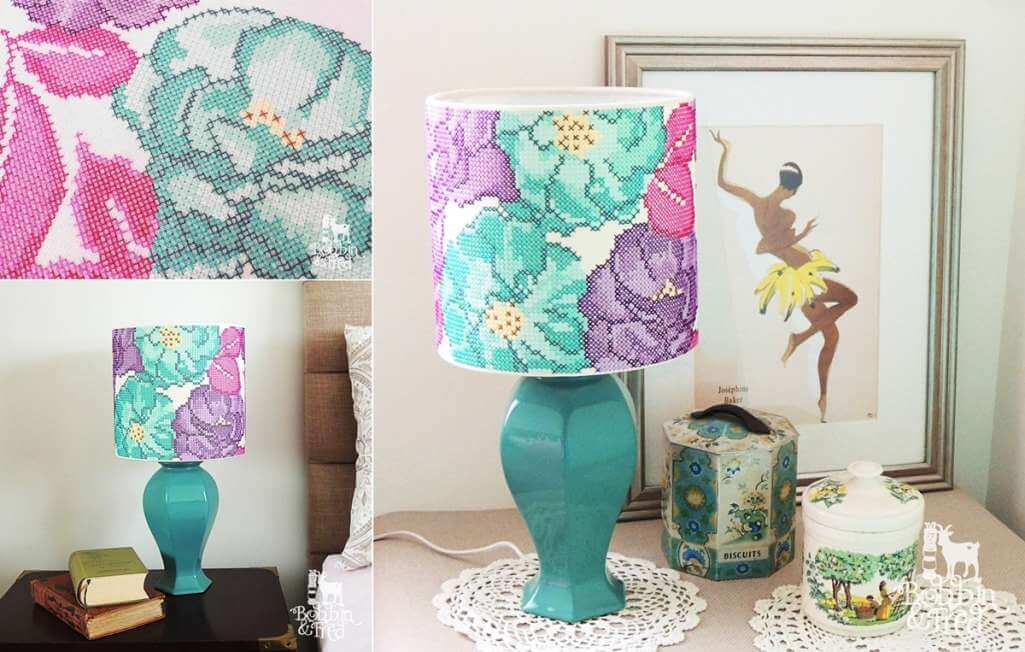 5. Make a Slipcover for Your Lampshade
Sew two or three slipcovers for your lampshade. Use them alternatively to make the lamp look fresh every time.  Tutorial: thehouseofsmiths.com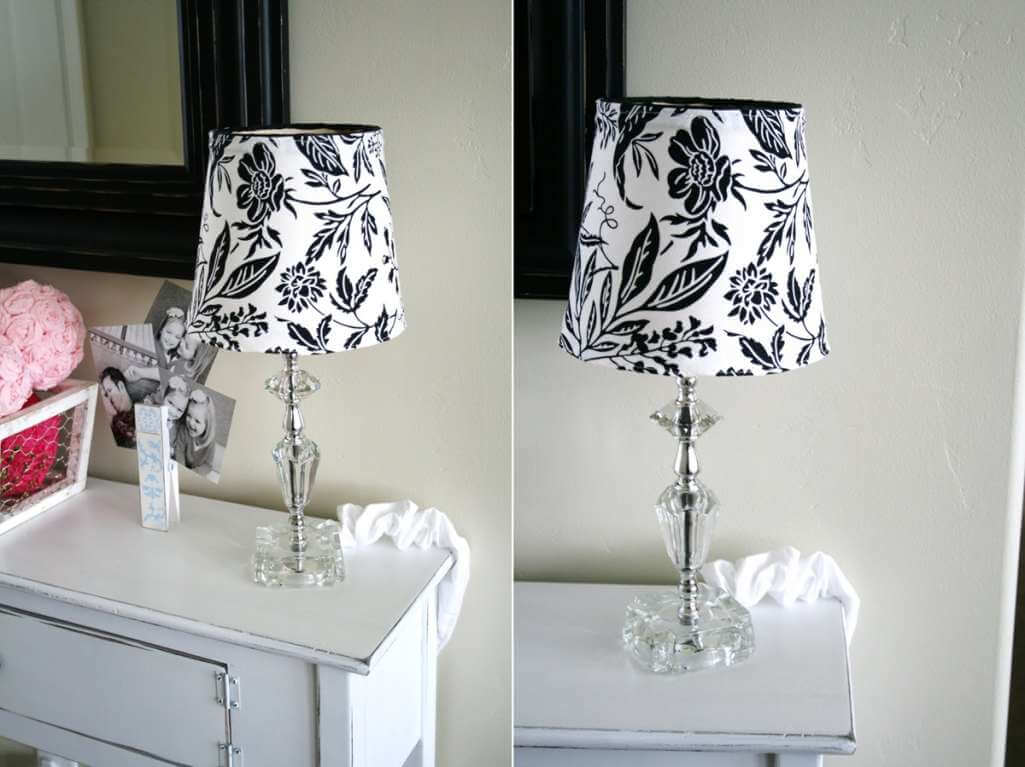 6. Create a Boho Chic Lamp
If you are looking for one of the most exciting DIY lampshade makeover ideas, you can follow this idea. Multi-colored, printed burlap ribbons can be wrapped around lampshades to Boho chic lamps.  Tutorial: casawatkinsliving.com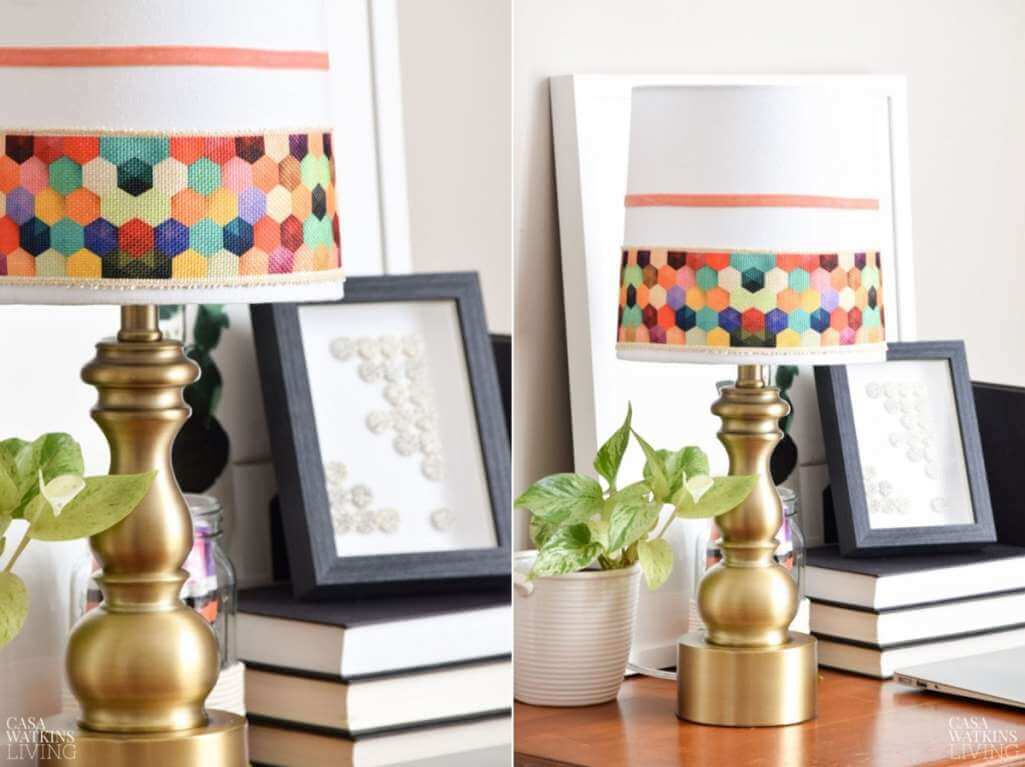 7. Transform Your Lampshade Using Satin Finish Paint, Scrapbook Paper, and Pom Poms
The first thing to do is to paint a lampshade with a satin finish. Then, scrapbook paper can be added to the inner side of the shade. Finally, you must paste pom poms on the outer surface.  Tutorial: uncommondesignsonline.com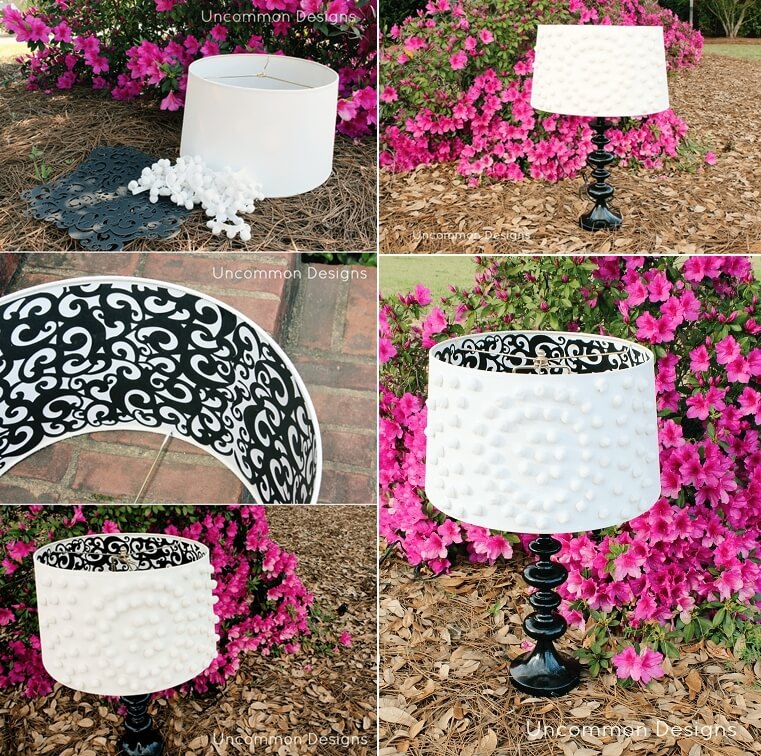 10. Wrap a Sweater around a Lampshade
You can cut an old sweater and wrap it around your lampshade to achieve a cozy look in cooler months.  Source: andthenhome.com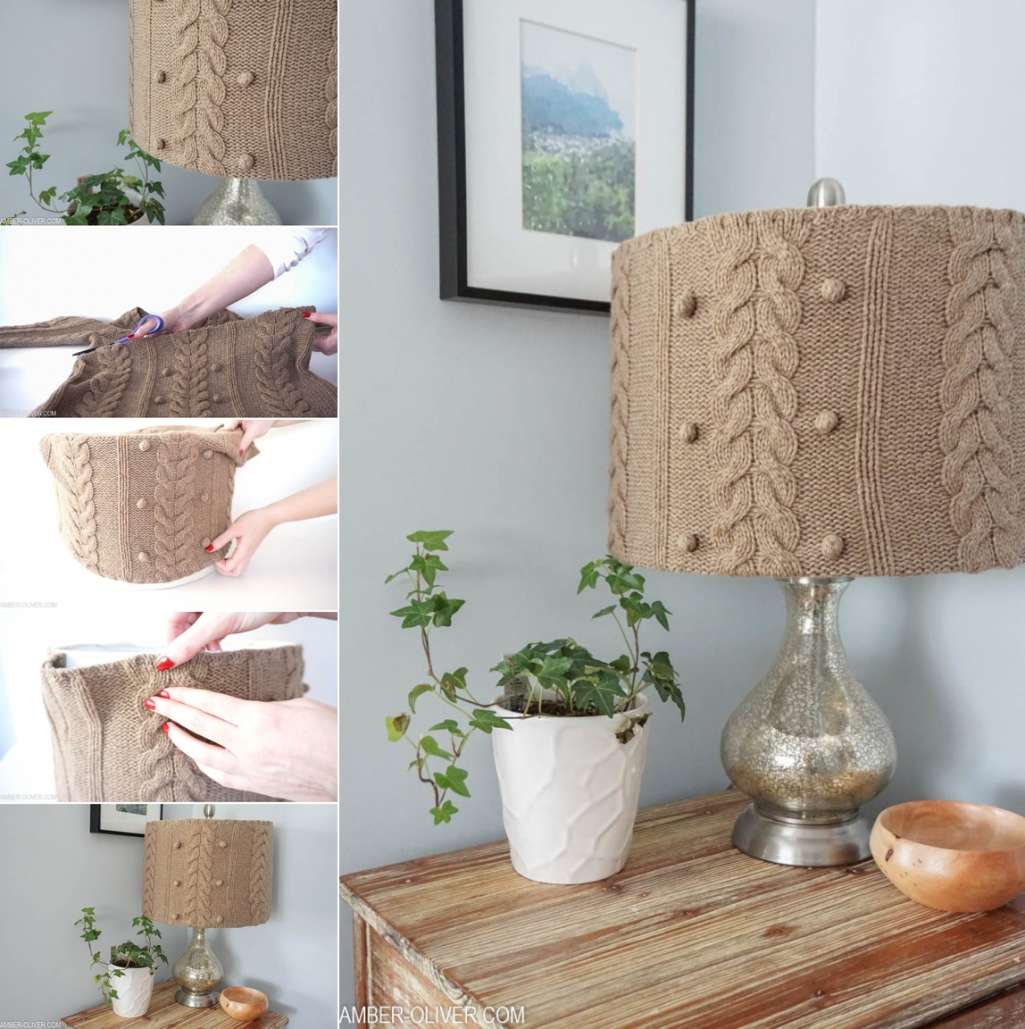 11. Make a Shaded Lampshade
This DIY lampshade makeover idea teaches you how to dye your lampshade using a hair dye.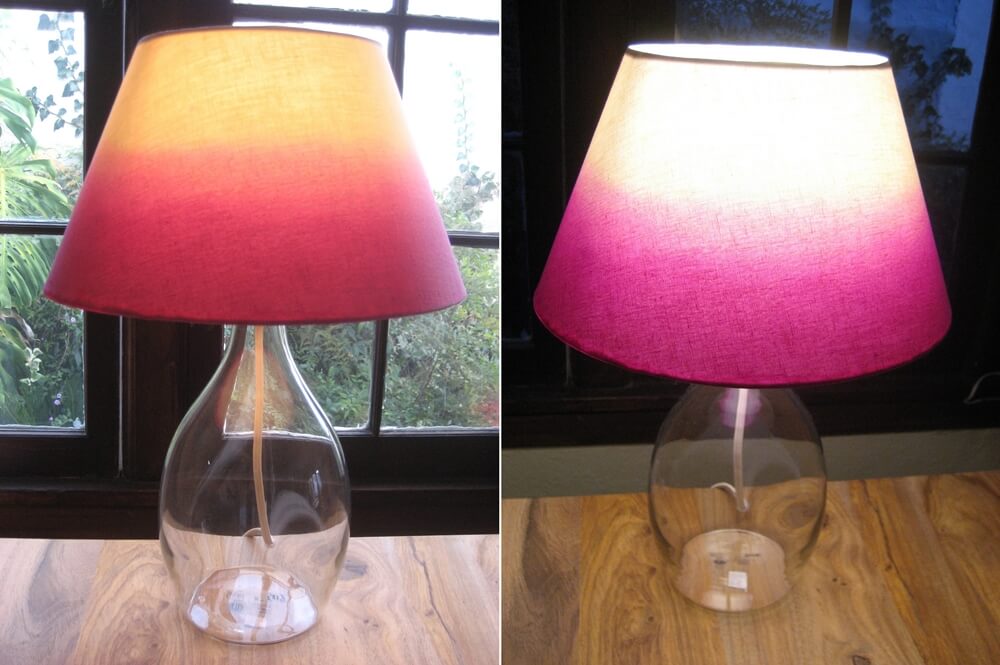 12. Use Yarn and Fabric Glue to Embellish a Lampshade
Learn how to make a yarn-wrapped lampshade with the help of fabric glue. You can use different colors to make it attractive.  Tutorial: vintagerevivals.com