15 DIY Baby Gate Plans to keep Your Children Safe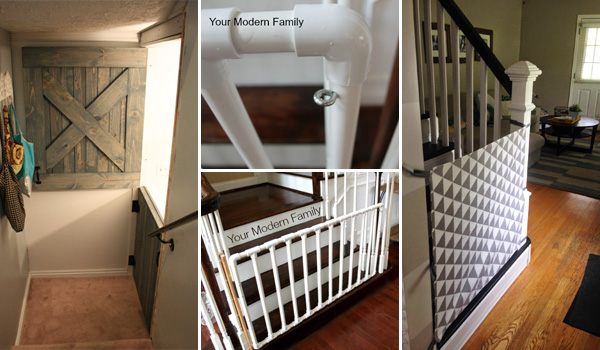 When your baby starts crawling and walking, it's exciting. Until you realize that they are no longer staying where you put them down! Babies and toddlers are naturally curious, which means if it's accessible to them, they will get into it. However, spending hundreds of dollars on baby gates from a specialty baby store is not necessary. If you have a baby who is crawling or a toddler walking, then a diy baby gate or barrier is absolutely necessary.
While we want to keep our babies safe, sometimes it is not realistic to spend the amount of money on a gate from a baby store. Especially since, in most cases, we are only going to use it for about a year. This is where a DIY gate comes in handy. There are many different ways you can make a DIY baby gate for your home.
If you have wood lying around, whether it is barn wood or a pallet, (ensure that the wood hasn't been treated for chemicals that can harm the baby), you can make a wood baby gate pretty quickly. You can model it after the gates in the stores or make a simple barrier to stop your baby from accessing an area.
PVC pipe is cheap and accessible and can be easily shaped into a baby gate. Since the PVC gate is light, it will be easy for you to unlatch and open while your hands are full. In addition, the PVC that you use for the gate can also be repurposed for a future project.
If you have some old curtains, blankets, bedsheets, or other material lying around the house, it can easily be repurposed to become a baby gate to keep your baby safe. The advantage of using fabric is that you can brighten up a room with it or blend into your home. Have a look the 15 DIY baby gate plans below and get inspired: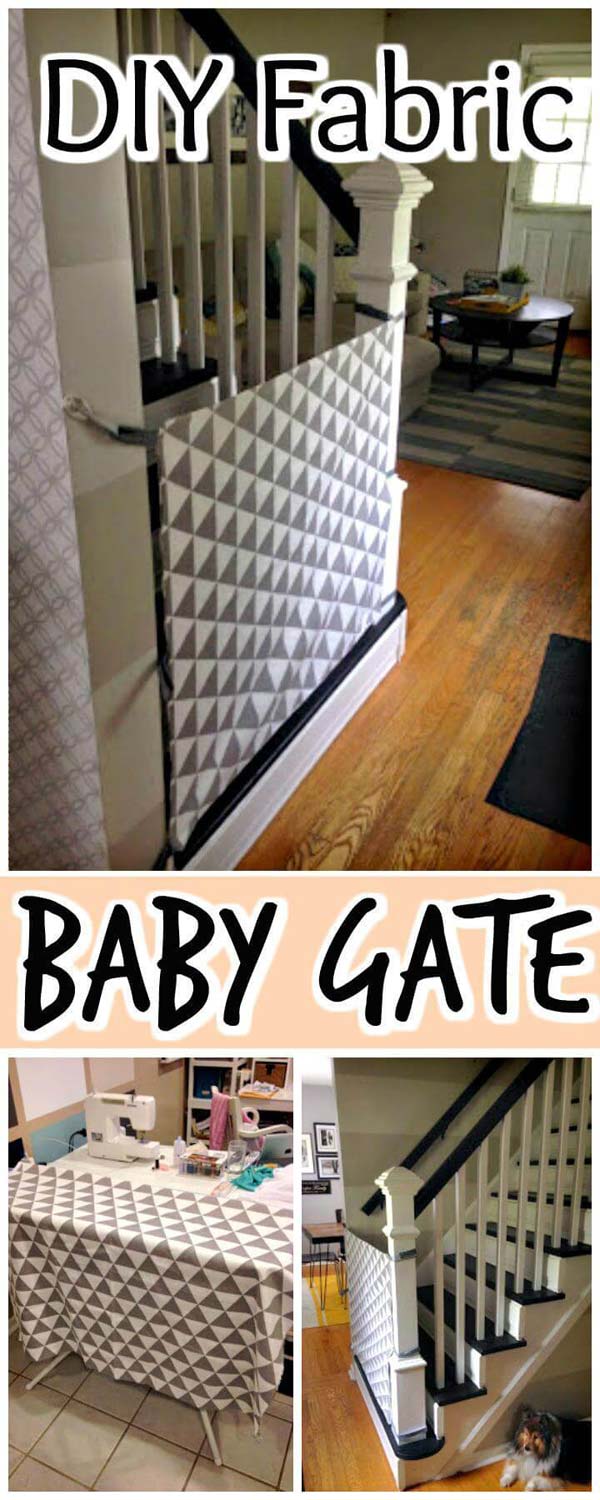 2. Half Doors Instead of Baby Gates | More details: kellyraeroberts.com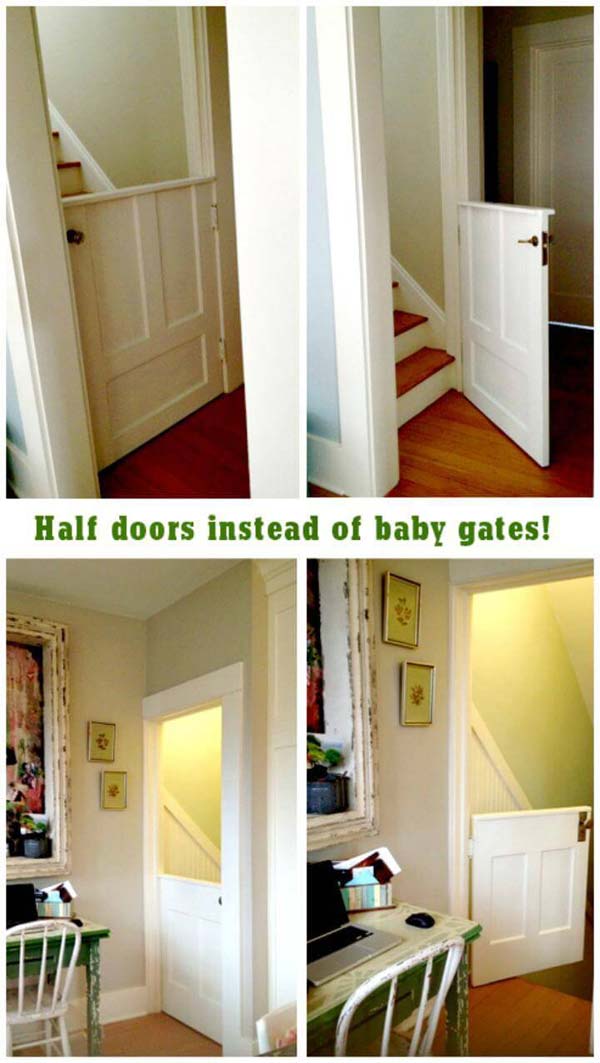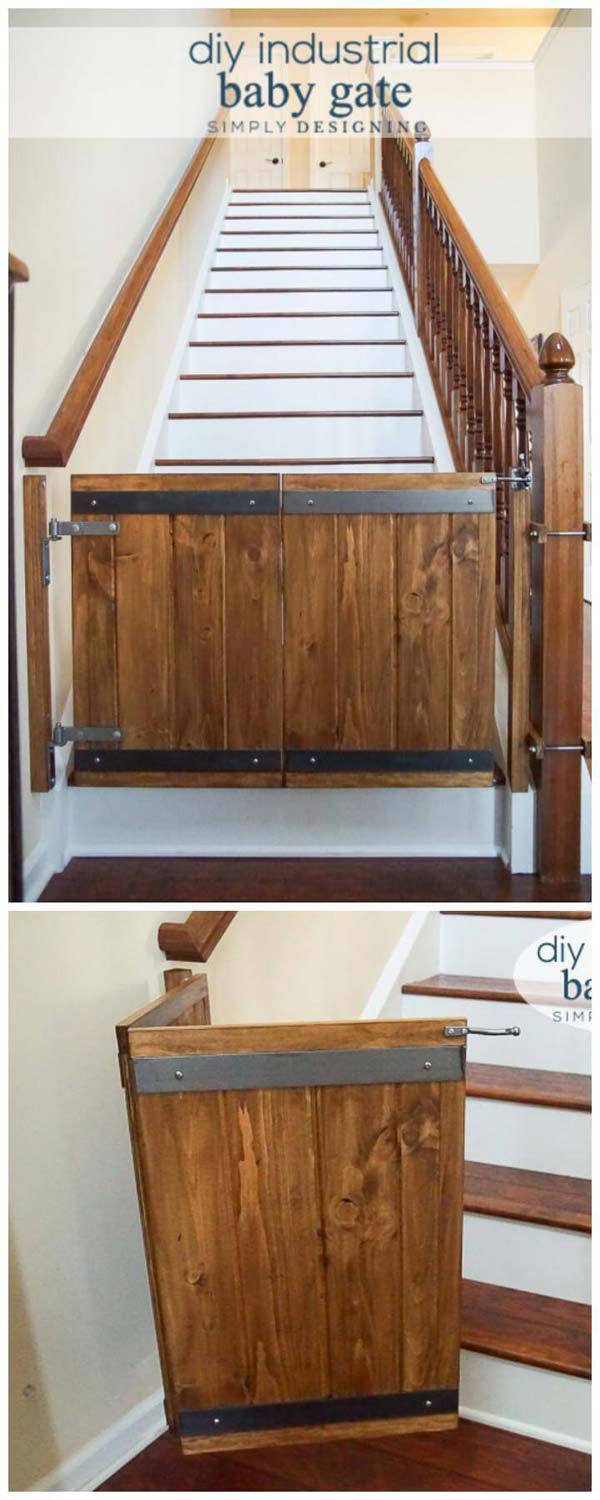 4. Make a Baby Gate From an Old Wood Door | Tutorial: snapguide.com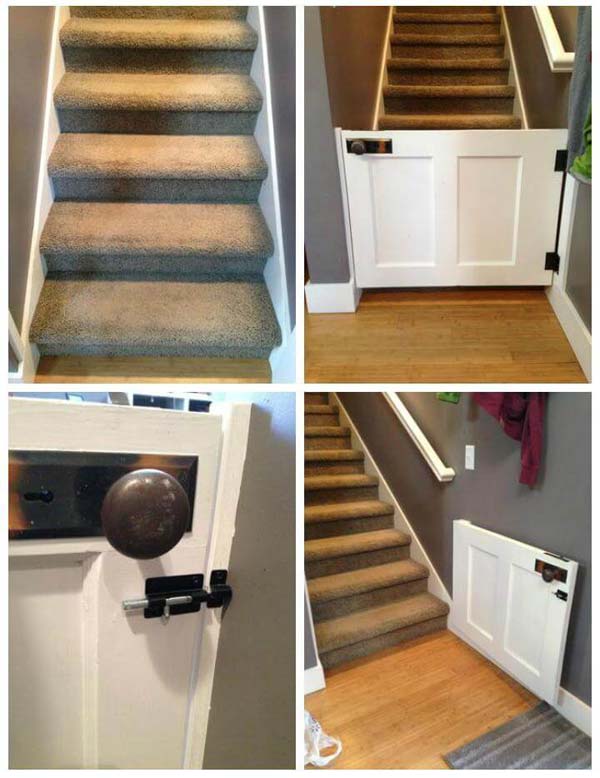 5. A Safety Baby Gate For a High Built Deck | Tutorial: bowerpowerblog.com

6. Cut Out a Little Section at the Bottom that Acts as The Cat Door | Tutorial: typicallysimple.com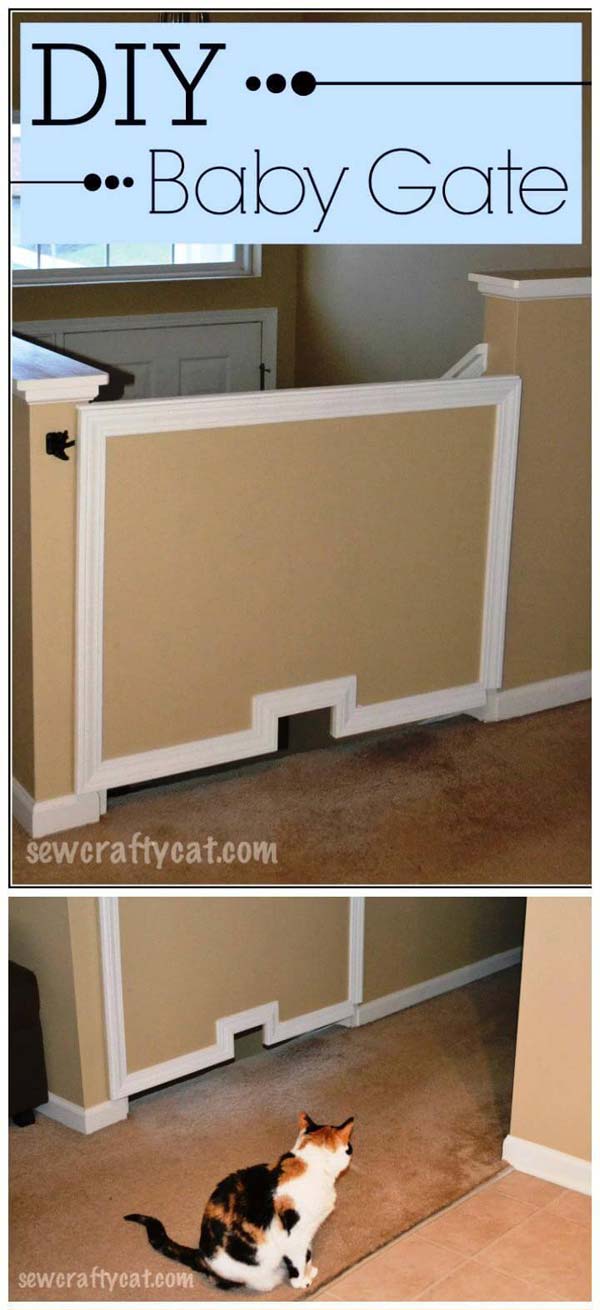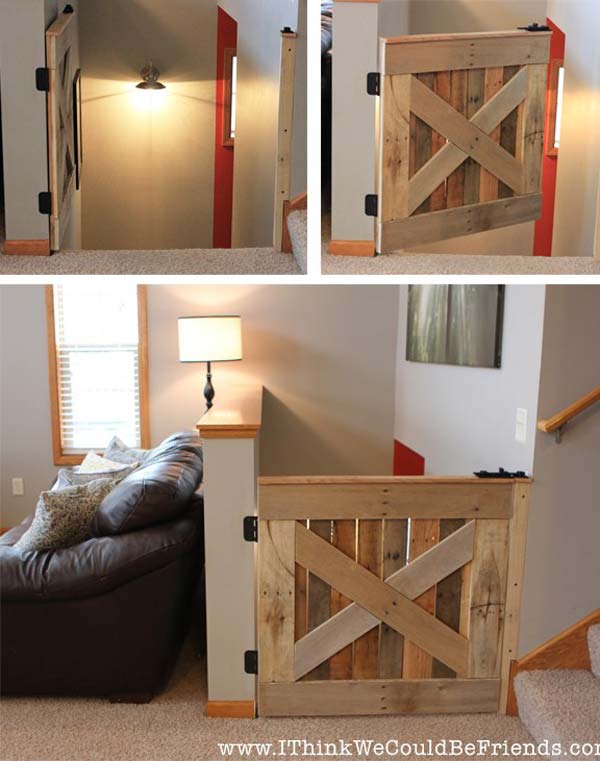 8. Use Heavy Duty Plexi-glass In a Baby Gate | Tutorial: chrislovesjulia.com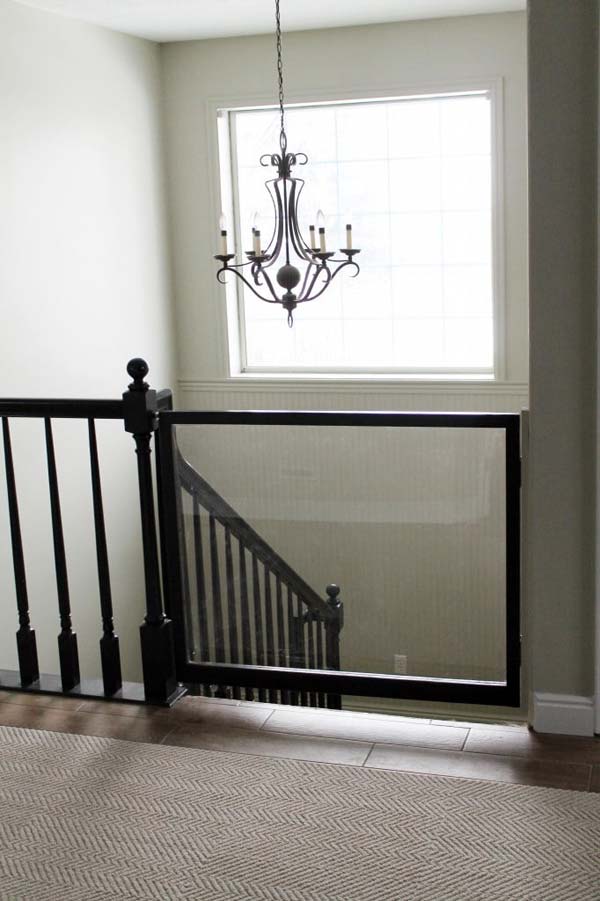 9. DIY Baby Gate Made Of PVC Pipes | Tutorial: yourmodernfamily.com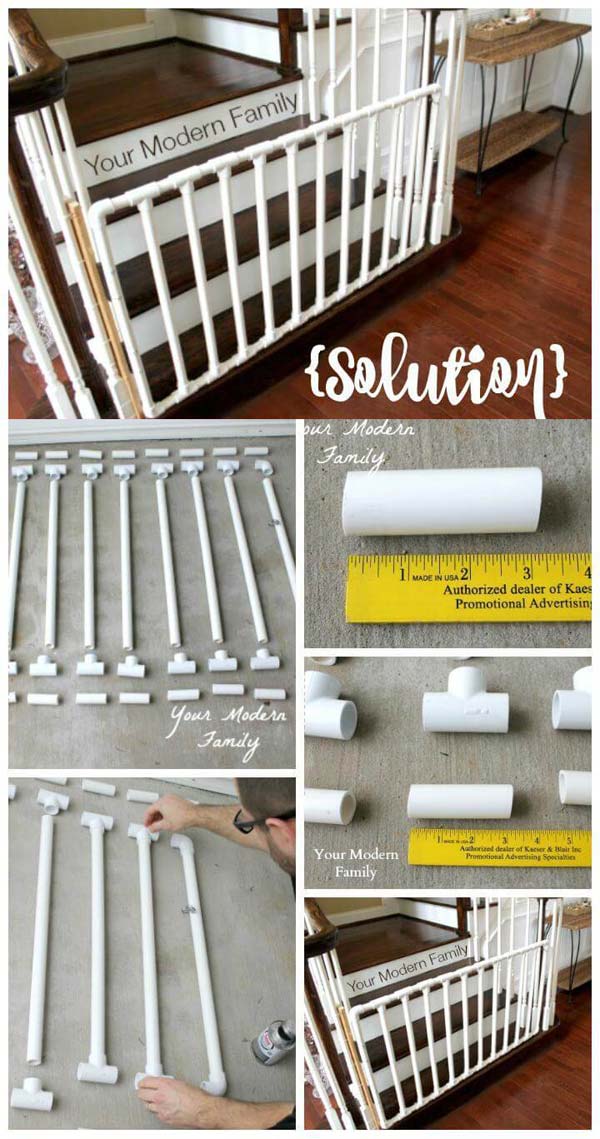 10. Use Regular 1×2 Poplar Wood Slabs To Build a Baby Gate | Tutorial: blueantstudio.blogspot.com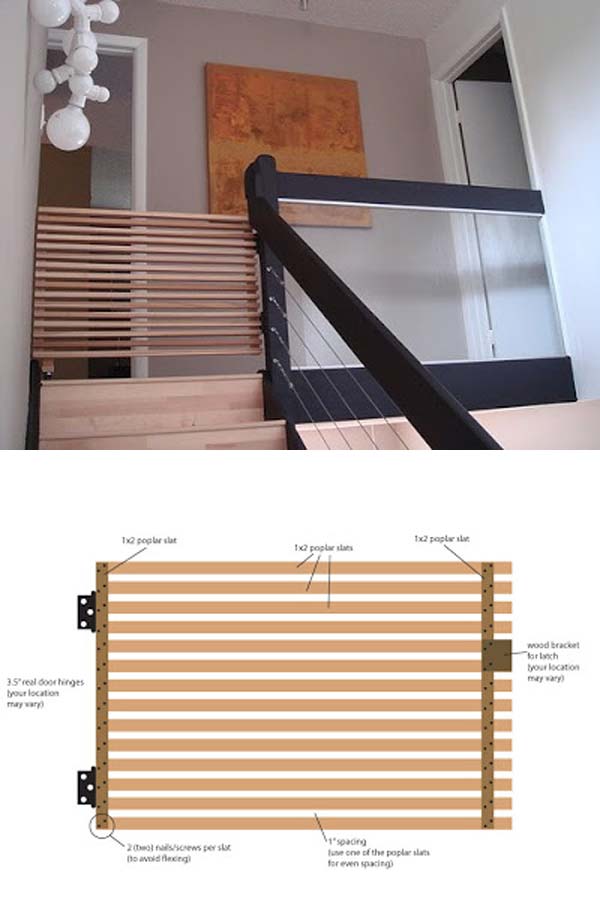 11. Take some bias tape, cord bundlers and fabric to make your baby gate | Tutorial: thediyplaybook.com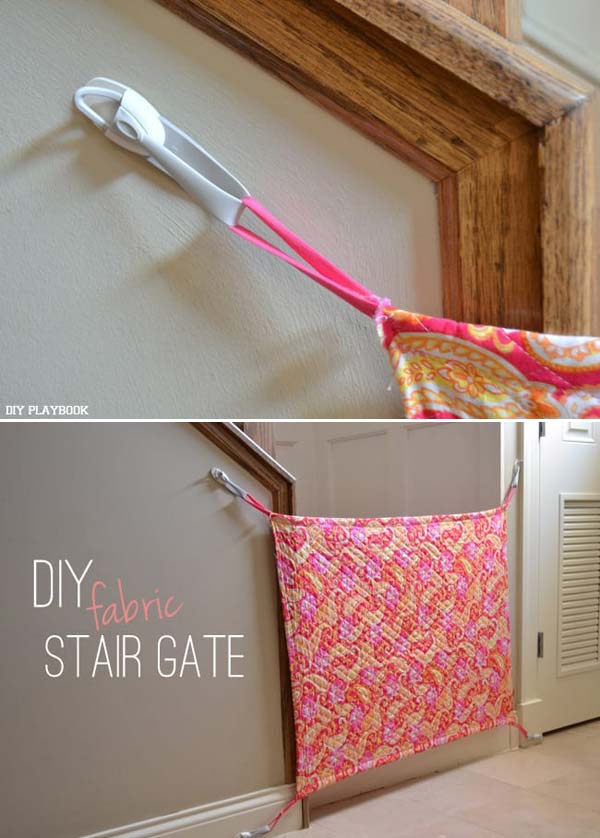 12. Make a Custom Built Baby Gate | Tutorial: pbjstories.com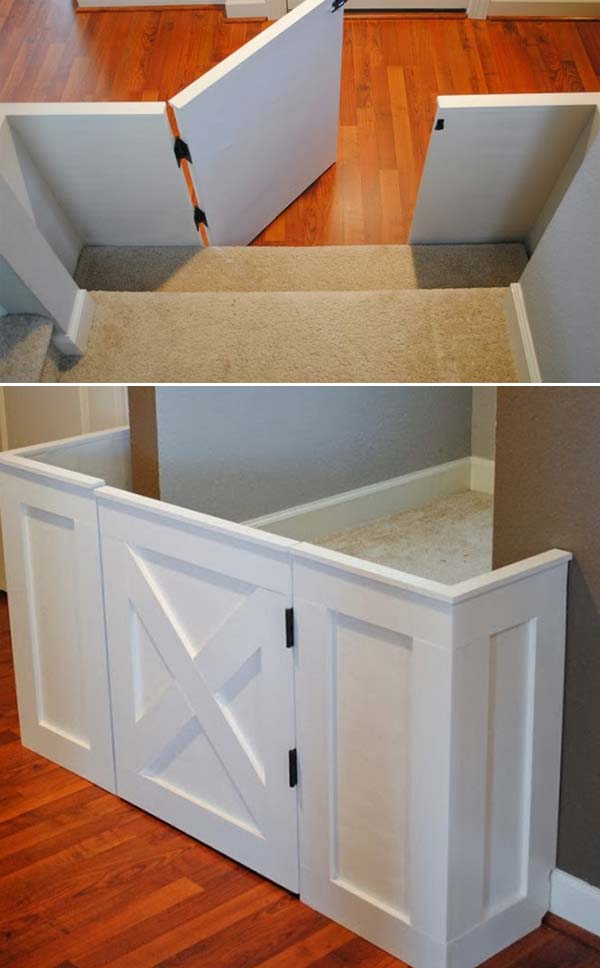 13. Baby gate looks perfectly traditional and rustic in the final looks | Tutorial: wilkerdos.com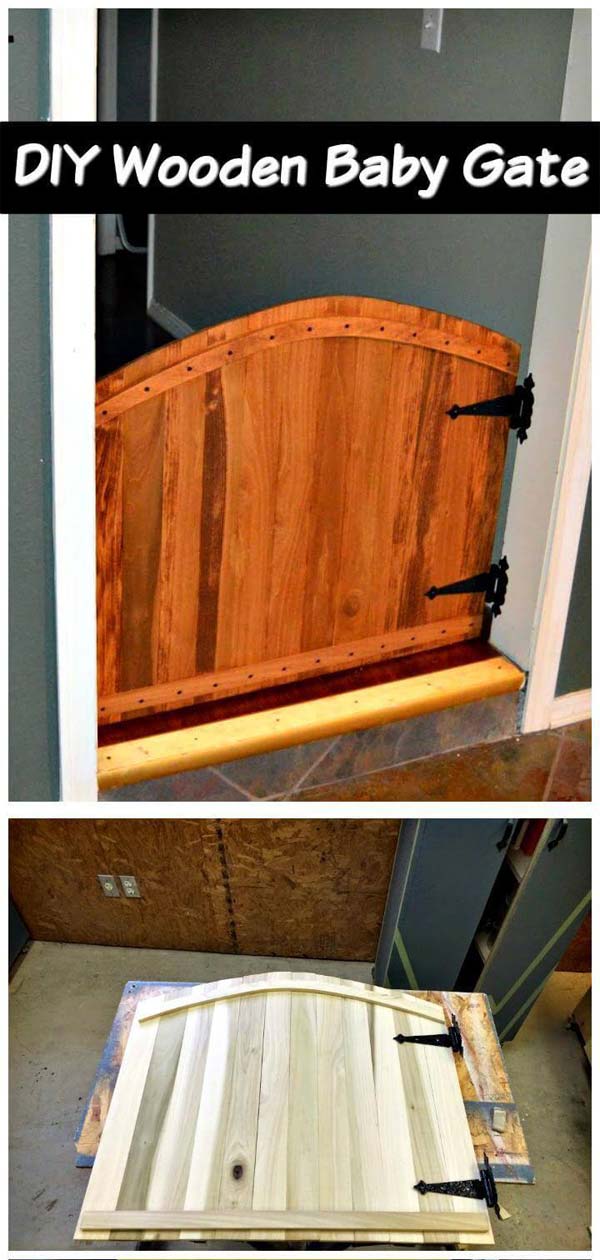 14. DIY Dutch Barn Door Baby Gate | Tutorial: remodelaholic.com

15. The Little Red Door – Baby Gate | Tutorial: thegirlswithglasses.com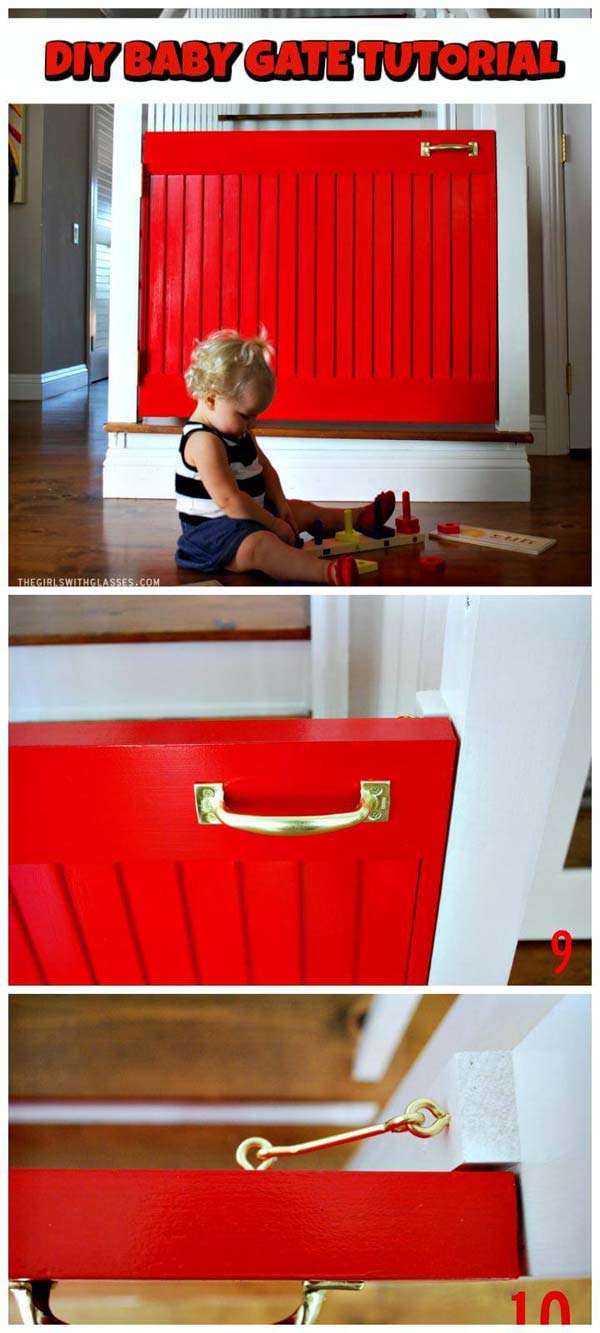 16. Repurpose a vintage wood headboard into a charming baby gate, blending safety with nostalgic style.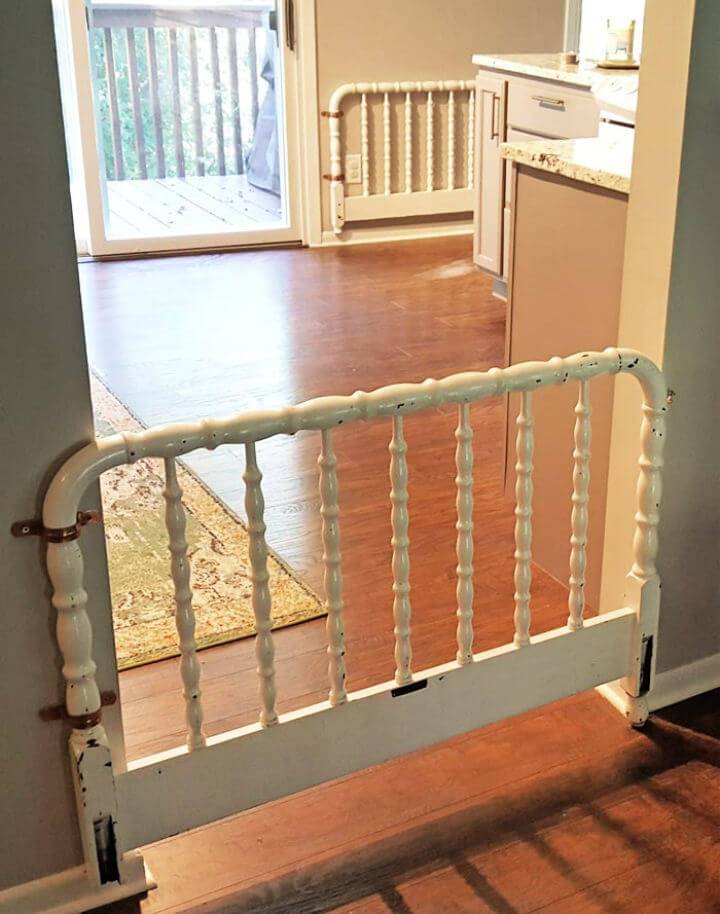 Via: factualfairytale
17. Craft a DIY baby gate with wood and plexiglass for a stylish and secure barrier that blends seamlessly with your home decor.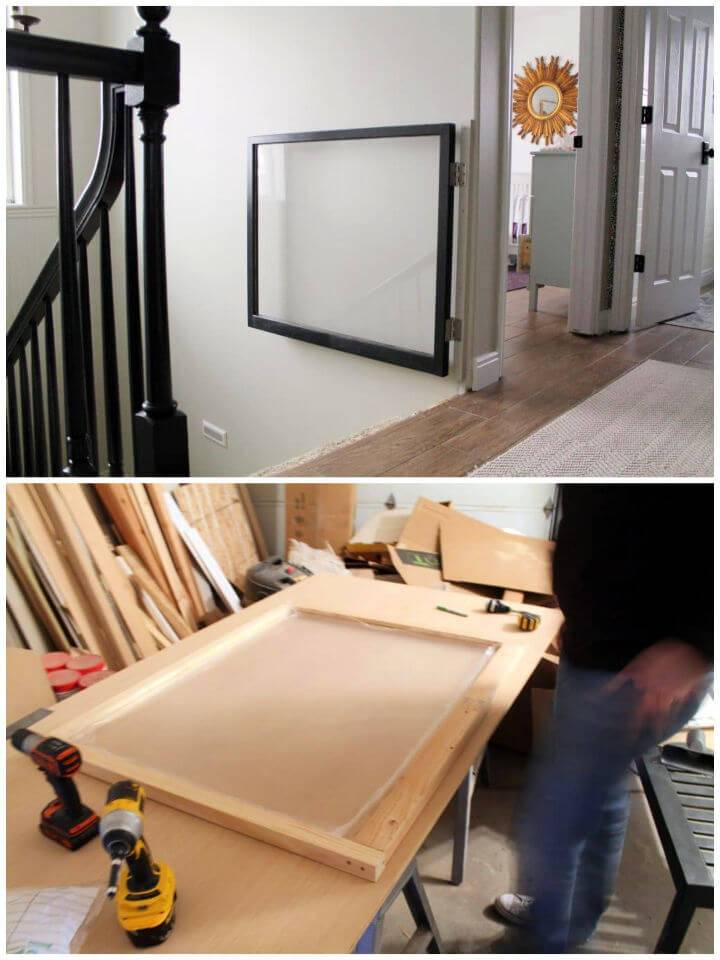 Via: chrislovesjulia