A memo board is an essential thing for all people who want to stay organized. Today, you can find a lot of people using memo boards. You can create your own memo boards or buy one based on your design needs. How to make a memo board easily? Here are 15 inspiring, fun, and, easy memo board ideas that help you stay organized. You will love these simple and effective ideas.
1. Build a Magnetic Board with a Used Chalkboard Frame and a Magnetic Sheet
This memo board idea teaches you how to build a magnetic memo board with a used chalkboard frame and a magnetic sheet.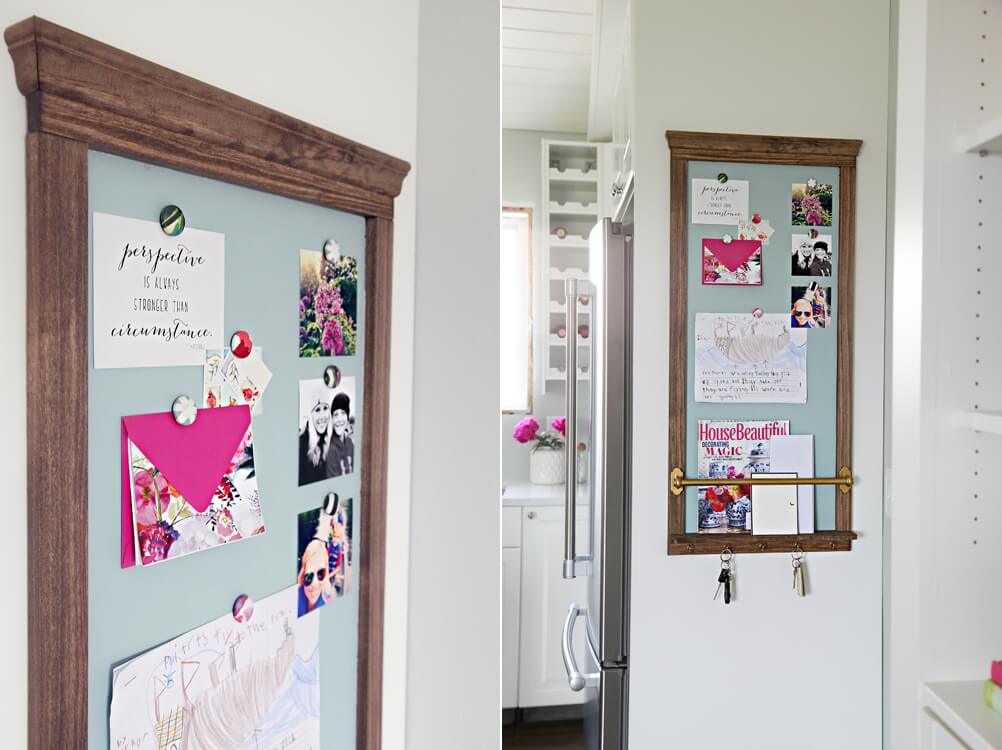 2. Create a Memo Board Using an Old Window Frame
You can make a chalkboard memo board by recycling an old window frame. This board offers adequate space for sticking notes.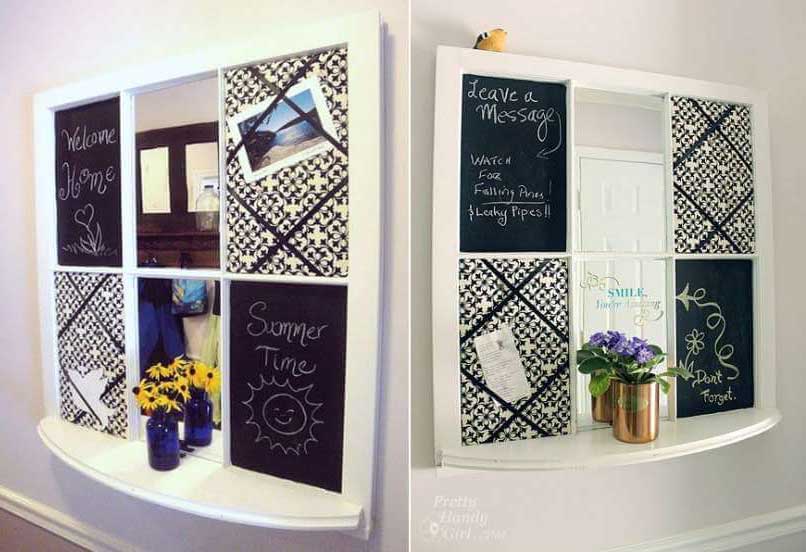 5. Use Paper Clips and a Chalkboard Frame to Convert a Deep Tray into a Beautiful Memo Board
If you want to learn how to transform a deep tray into a memo board using a chalkboard frame and paper clips, you can follow this idea.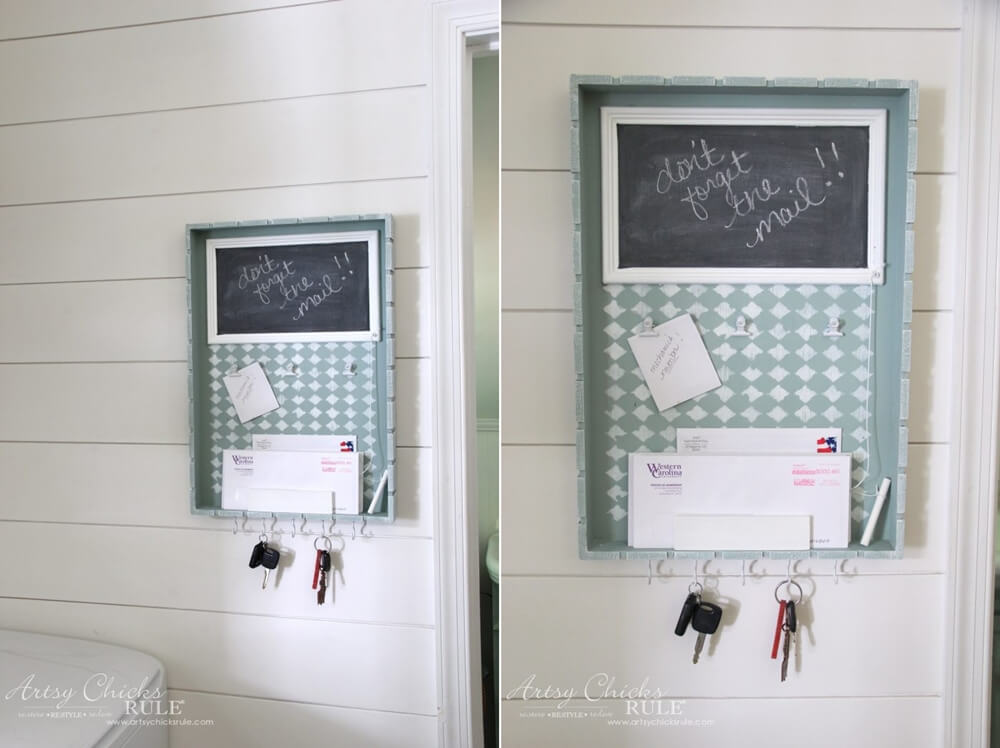 6. Make a Memo Board with a Used Cabinet Frame and a Chicken Wire Mesh
This memo board idea teaches you to frame chicken wire mesh in a used cabinet frame.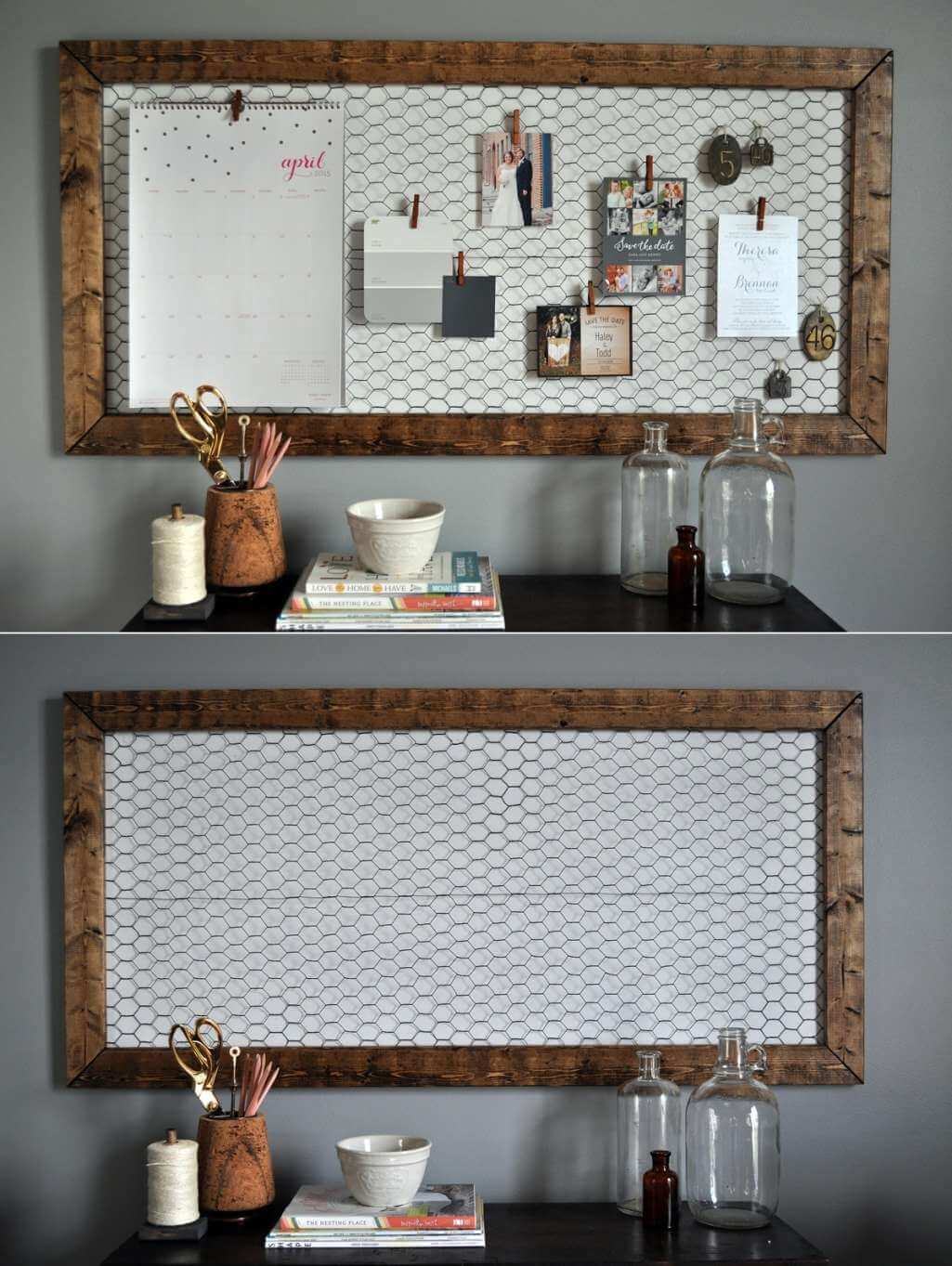 8. Create a Memo Board Using a Corkboard, Staple Gun, and Thumb Tacks
It discusses how to wrap a corkboard in fabric with the help of a staple gun. A border of thumb tacks can be added as well.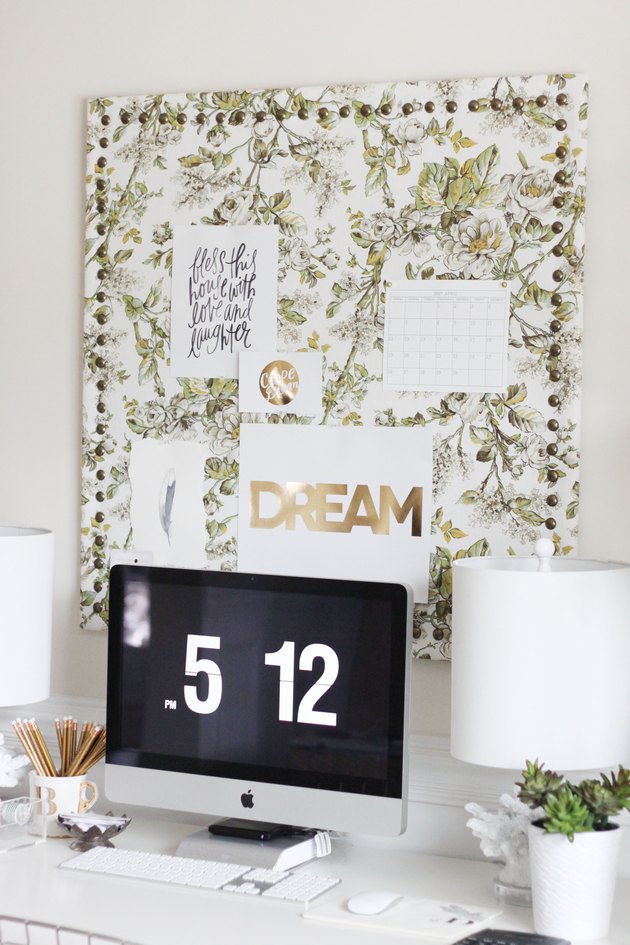 10. A Grid Memo Board is an Excellent Option
Many people opt for a grid memo board nowadays that can also be used for hanging plants.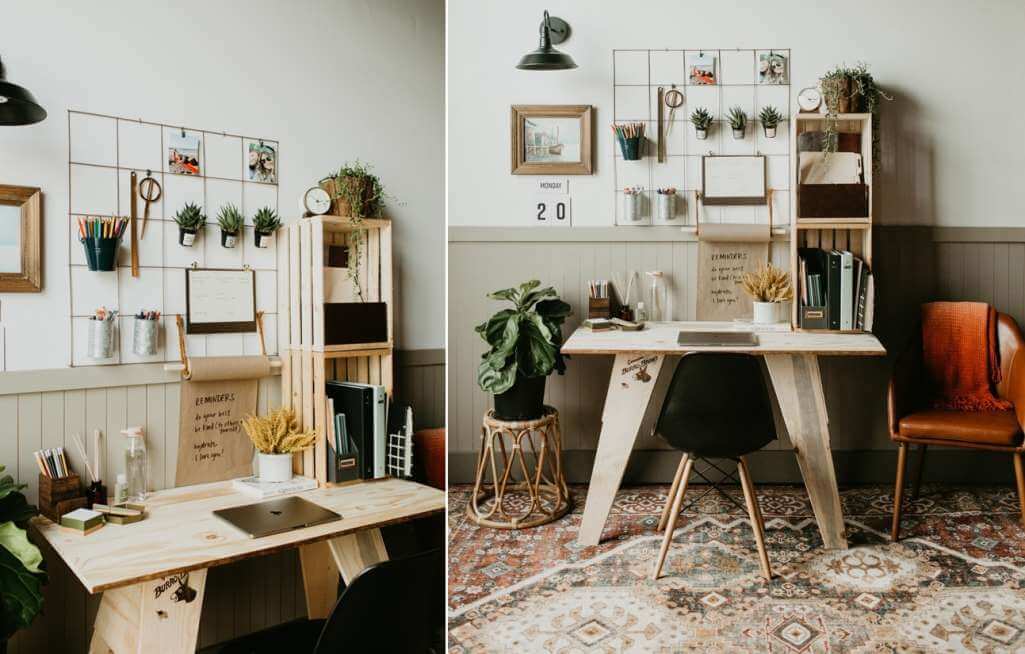 Source
11. Create a Modular Memo Board with Small Cork Boards
Small cork boards can be painted or wrapped to create modular memo boards.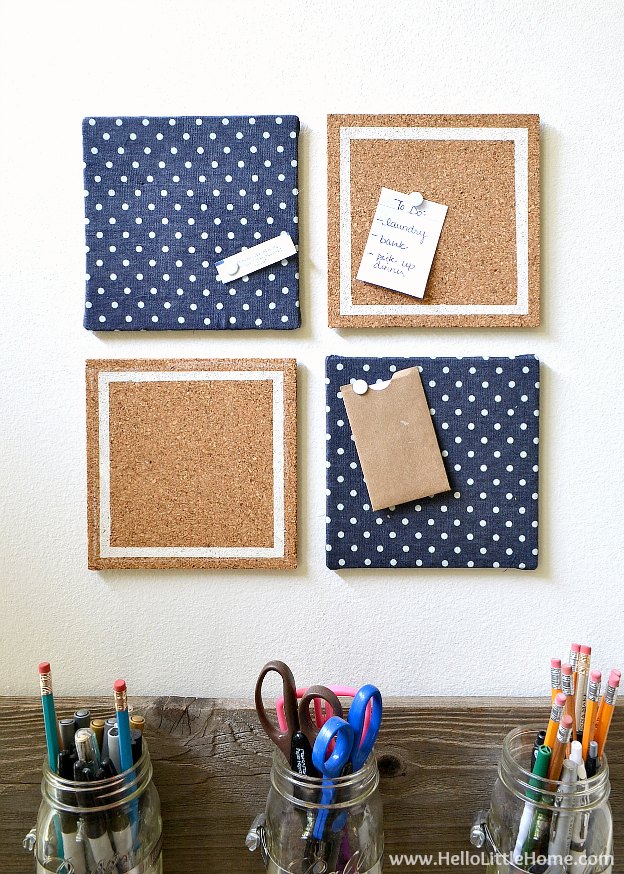 12. Use Hammer Nails, String, and Clothespins to Make Memo Boards
This simple memo board idea talks about how to make a memo board with the help of hammer nails. The string can be used to make a crisscross web. Further, you can use small clothespins to hang notes or pictures.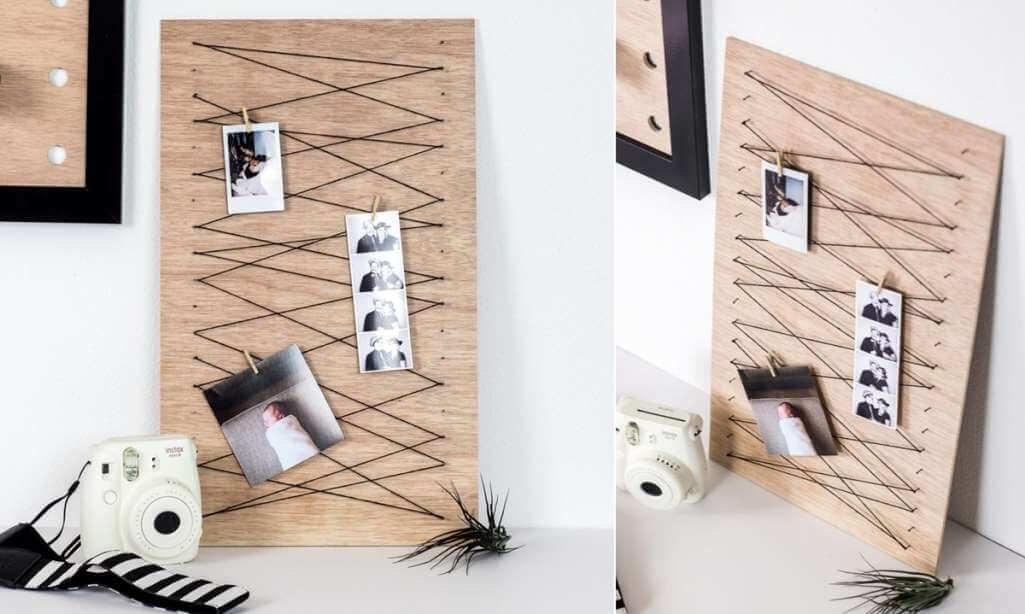 13. Build a memo board with a cane mesh and hooks or pins
Firstly, you should take a picture frame. Then, a cane mesh must be glued to a picture frame before adding hooks or pins.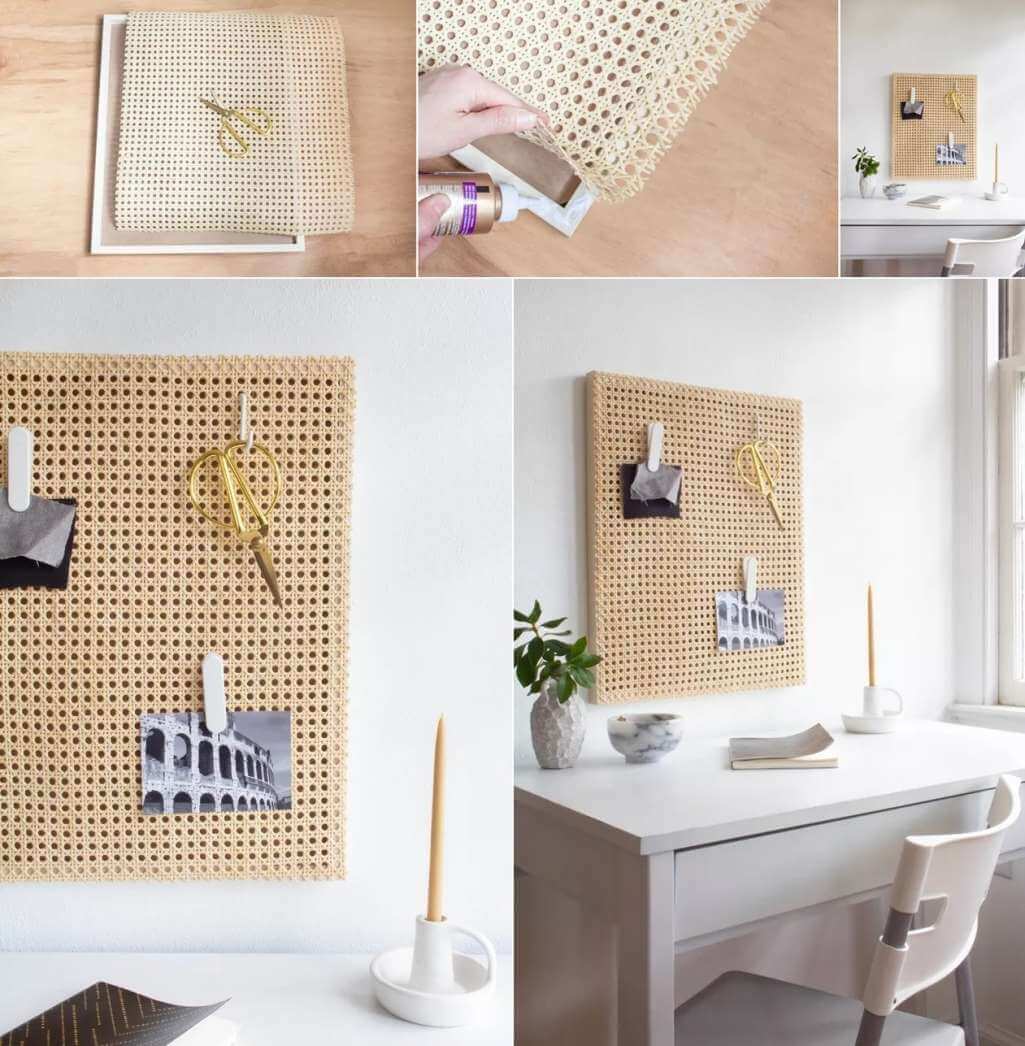 15. Utilize Burlap, Clothespins to Make a Memo Board
Burlap should be framed before adding clothespins over twine lines.