The Best 24 DIY Pallet Projects for Your Bathroom
Your bathroom might not be your favorite room, but it's undeniably important. Whether it's a long soak or a brisk shower, it offers relaxation after a busy day. Therefore, having a unique, cozy, and personalized bathroom is essential. If you've grown tired of your existing bathroom or need more storage, upgrading it becomes necessary.
If you're looking for low-budget and easy bathroom upgrade projects, repurposing wooden shipping pallets is an excellent choice. Pallets can be incorporated into your bathroom's decor, including walls, vanities, towel storage, stand shelves, and cabinets. Their rustic style can transform your bathroom into something entirely charming and different. Explore the inspiring pallet bathroom ideas we've gathered below, and let them spark your creativity as you embark on your bathroom transformation journey!
DIY Laundry Shelf with Pallets: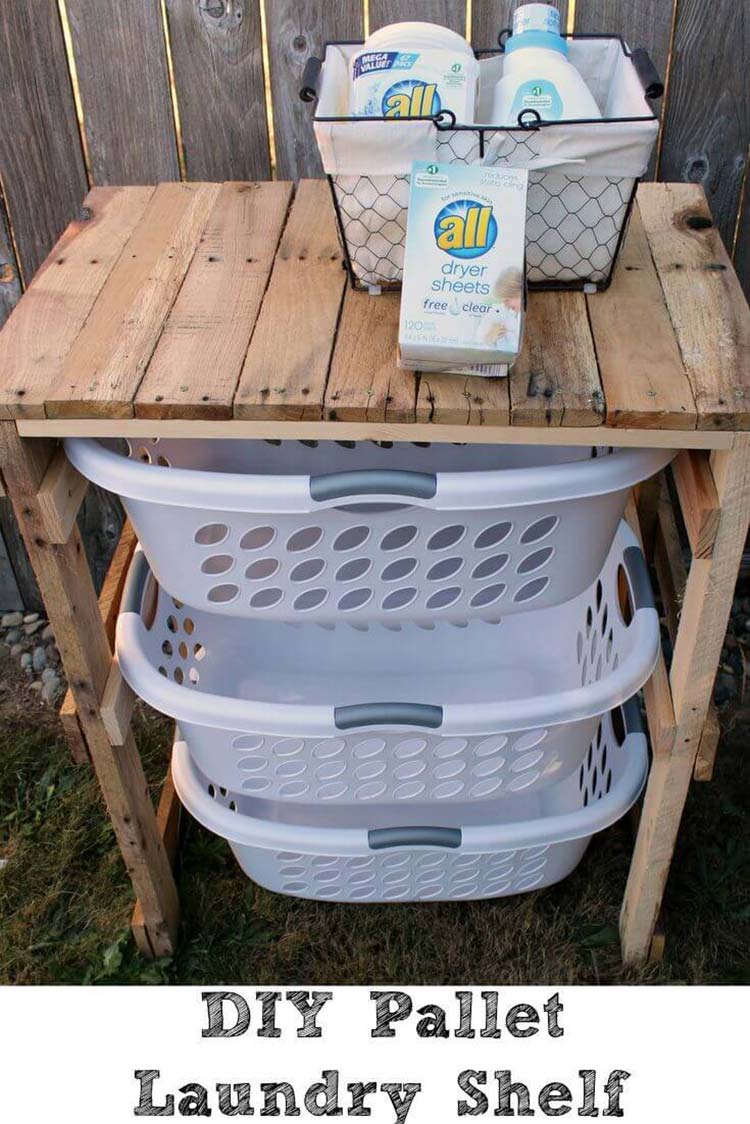 Create a simple yet effective laundry shelf using pallets. This DIY project adds functionality to your laundry area, making it easy to stay organized.  Source: pennypincherjenny.com
Handcrafted Pallet Sign: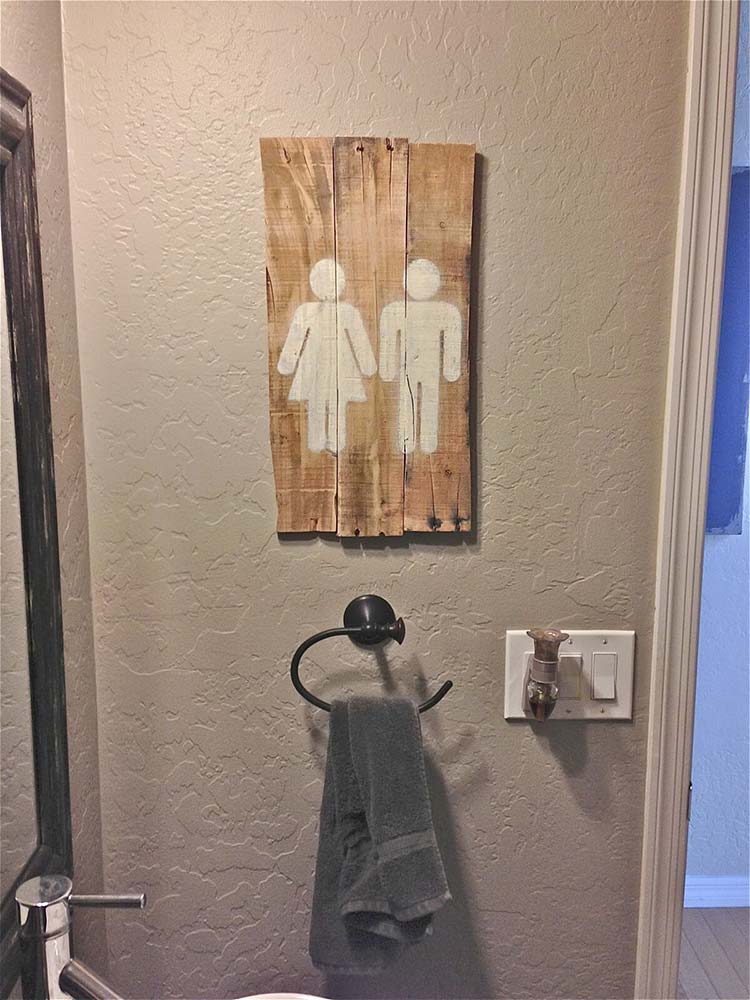 Personalize your bathroom with a handmade sign crafted from pallet wood. It's a charming addition to your space, perfect for couples to add a personal touch to their bathroom decor.  Source: loveurspace.blogspot.com
Rustic Wood Wall from Salvaged Pallets: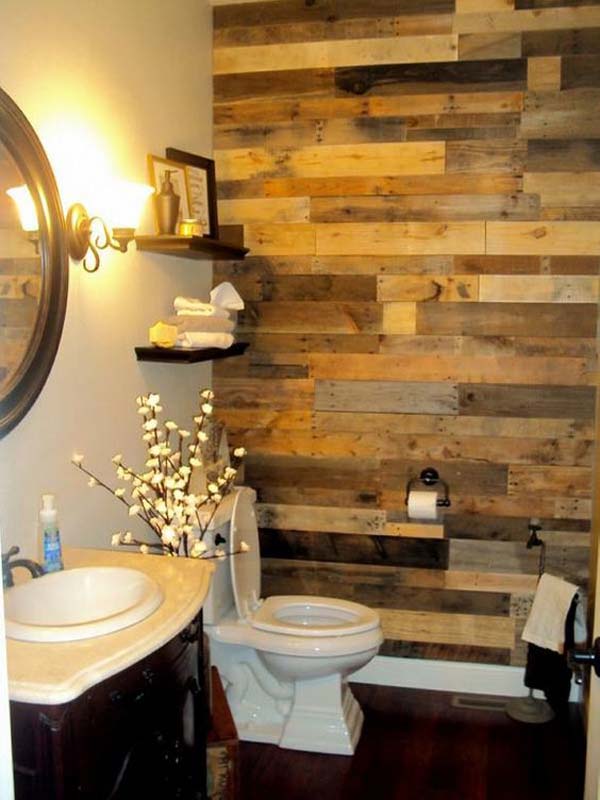 Revamp your bathroom by creating a charming rustic wood wall using salvaged pallets. It's an easy, budget-friendly DIY project that instantly adds character to your space.
Repurpose Pallet into Clever Storage: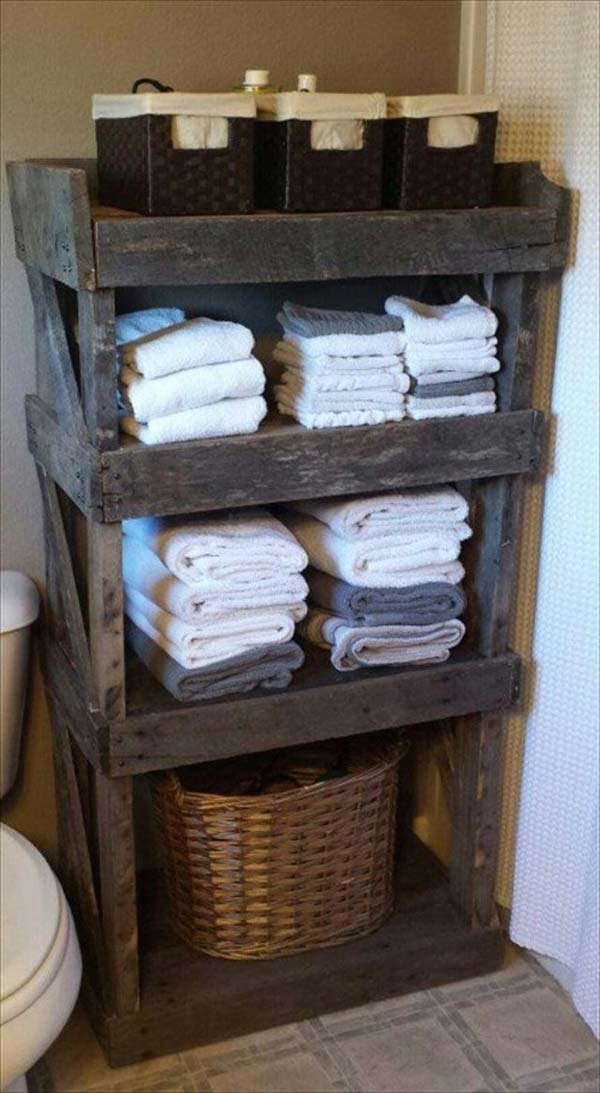 Pallets are versatile and perfect for repurposing into clever storage solutions for your bathroom.
Transform a pallet into a neat storage piece to keep your bathroom organized and stylish.
Shaping an Outdoor Shower with Pallet Wood: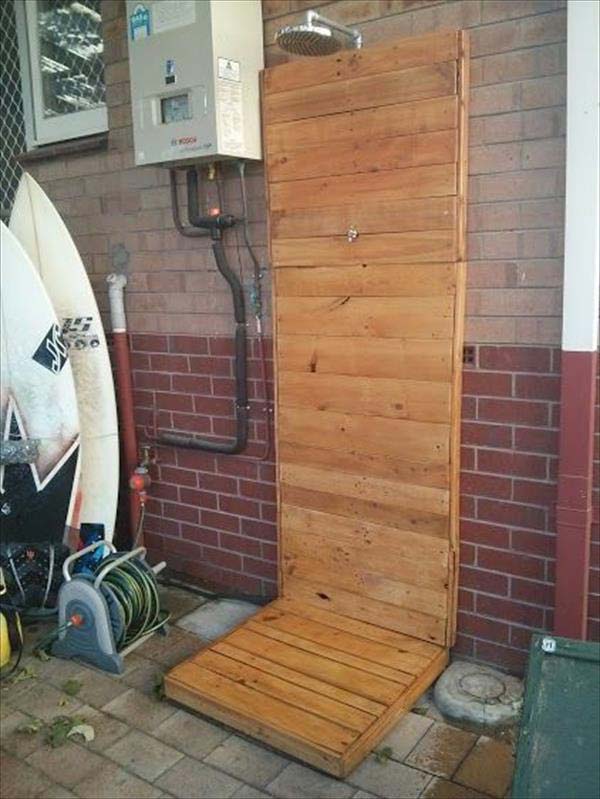 If you're dreaming of an outdoor shower, using pallet wood to shape it is a simple and cost-effective DIY solution. Create your own tranquil oasis in no time.
Pallet Wood Sink Transformation: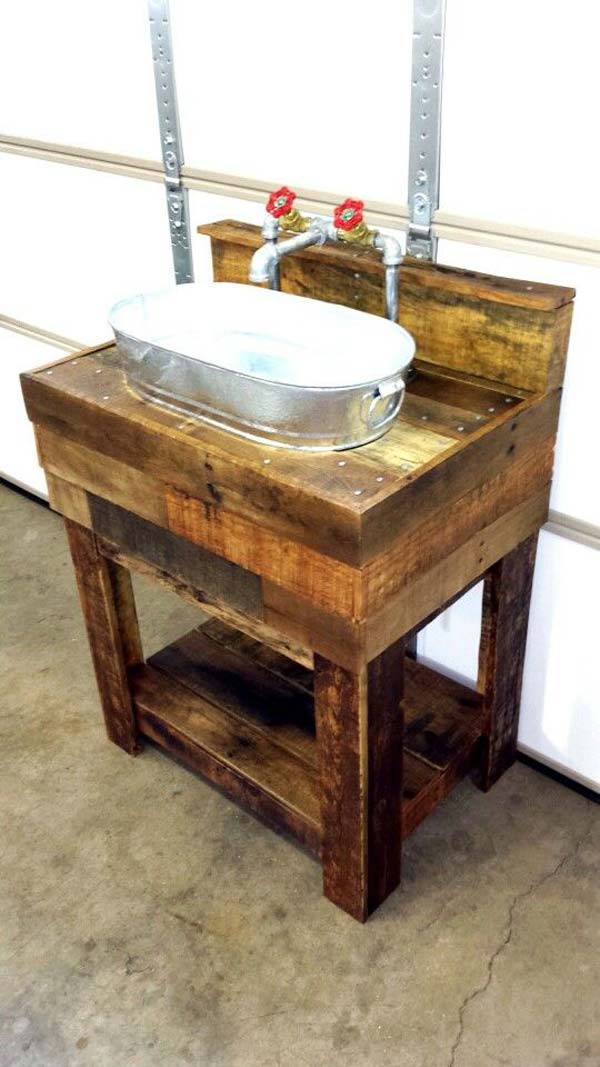 Discover the magic of pallet wood by repurposing it to transform a galvanized bucket into a unique and stylish sink. It's a creative project that will catch everyone's eye.
Pallet Vanity Cabinet: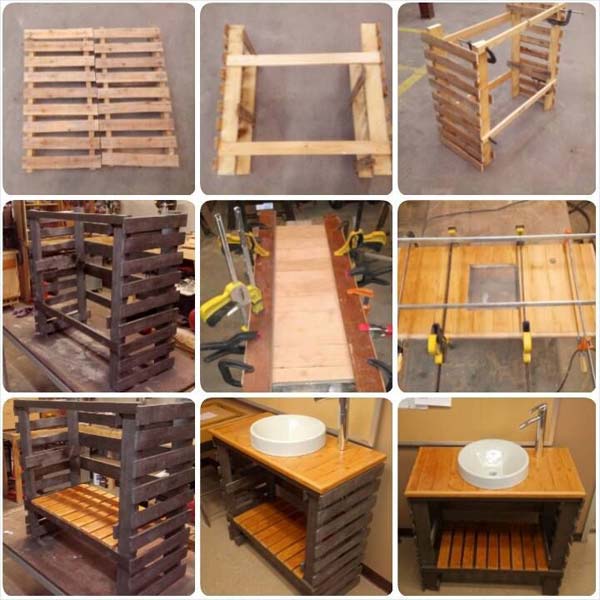 Unleash your creativity and carpentry skills by tailoring a vanity cabinet using wooden pallets. This pallet project brings a touch of rustic elegance to your bathroom.
Mason Jar Storage from Pallet: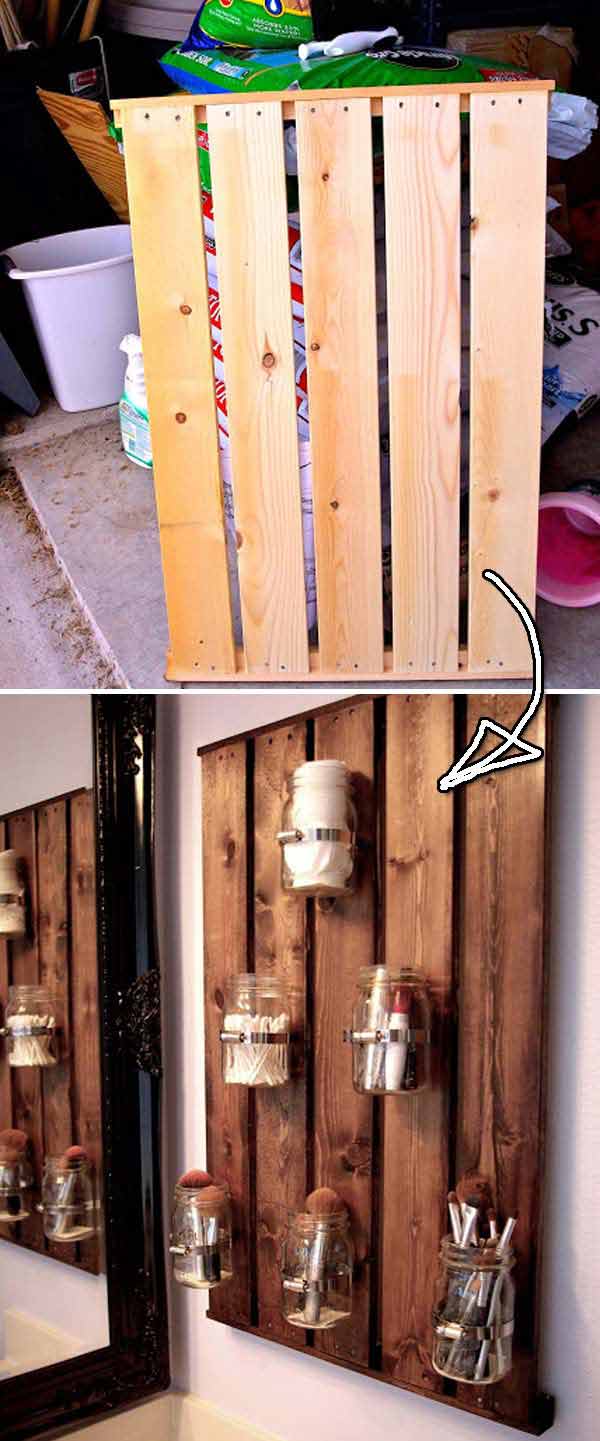 Upcycling a wooden pallet into a mason jar storage unit is a fun and practical DIY project.
Get organized and add a rustic touch to your bathroom with this simple transformation.
Pallet Idea for Bathroom Accessories Storage: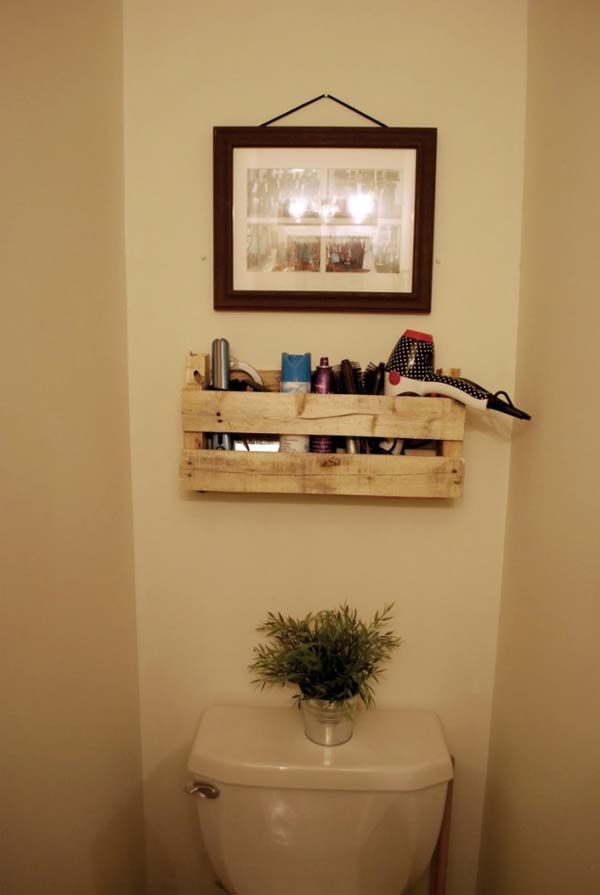 Don't underestimate the power of a petite wooden pallet.
It can be transformed into a smart storage solution for your bathroom accessories, keeping everything within easy reach.
Rustic Pallet Storage for Towels: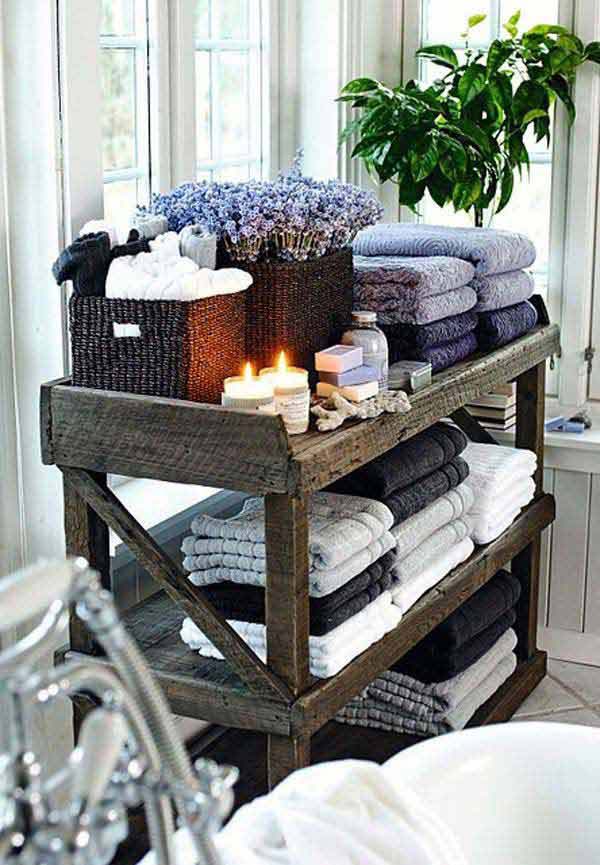 Embrace the delight of open shelving with this rustic pallet storage idea for your towels. It's a practical and aesthetic addition to your bathroom.
Tutorial —-> remodelaholic.com
Swift Rack from Pallets: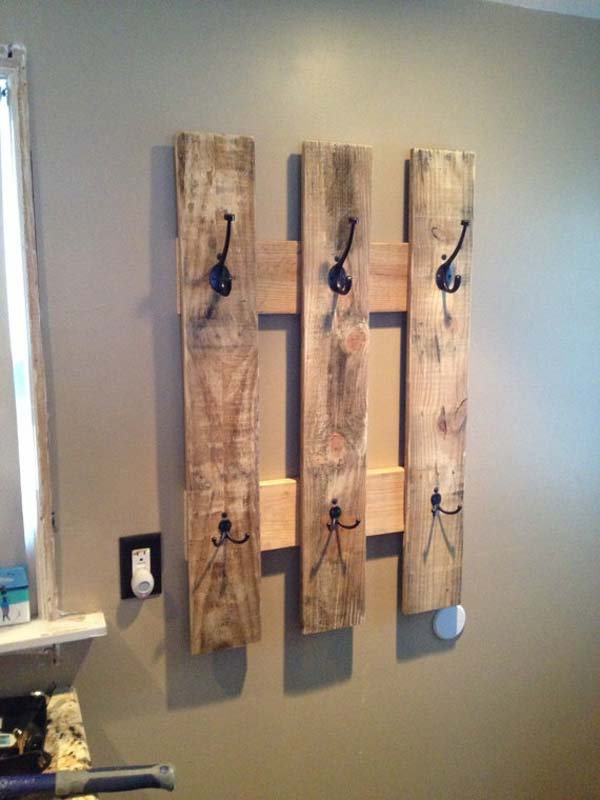 When it comes to quick yet stylish DIY projects, pallets are the go-to material. Craft a rack using pallets for swift and efficient bathroom storage.
Pallet Bathroom Caddy DIY: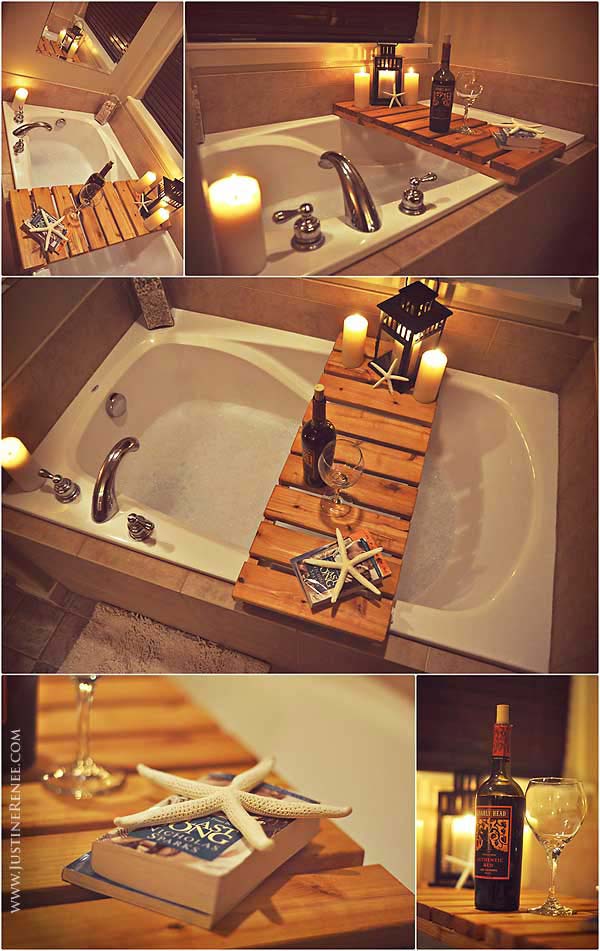 Unleash your DIY prowess by creating a wooden caddy for your bathroom essentials using pallets. It's a practical and charming addition to your bathroom decor.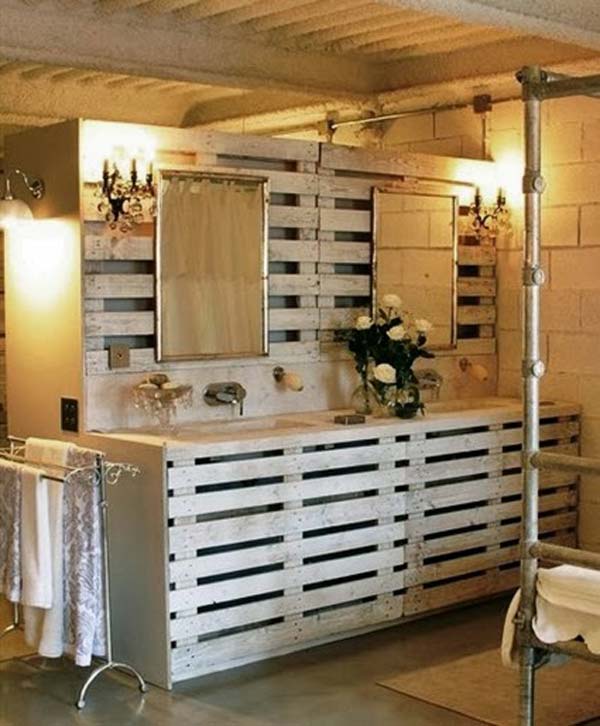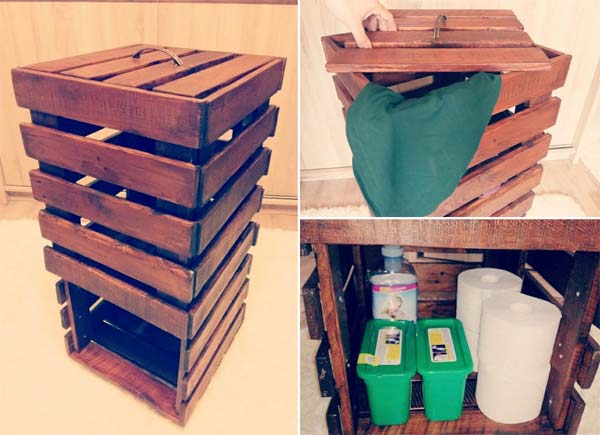 Tutorial —-> Youtube.com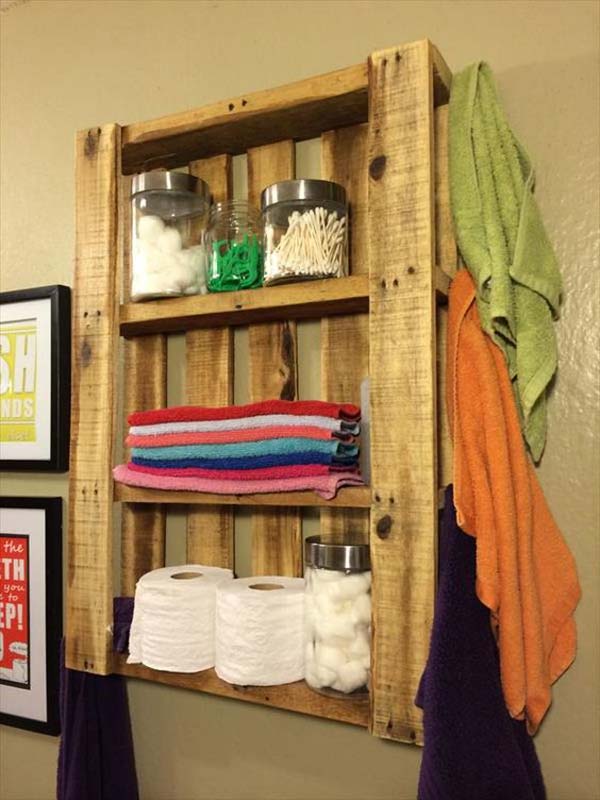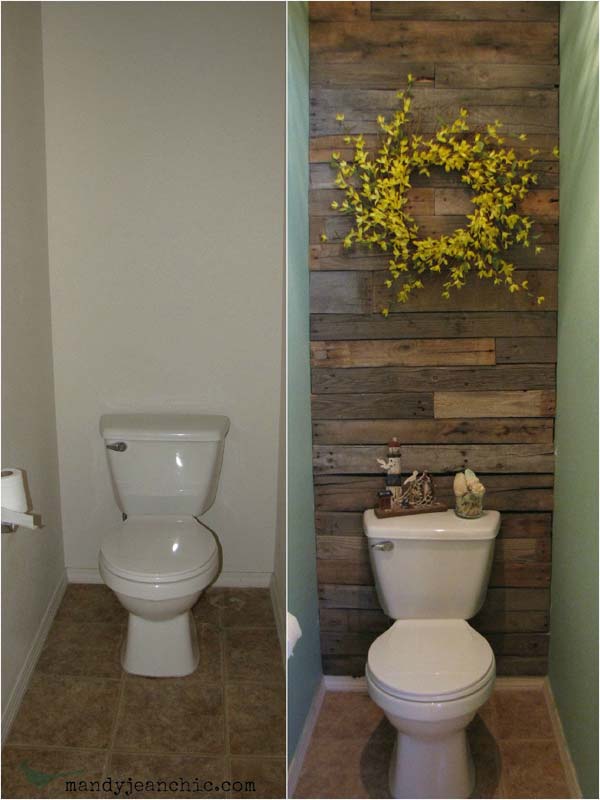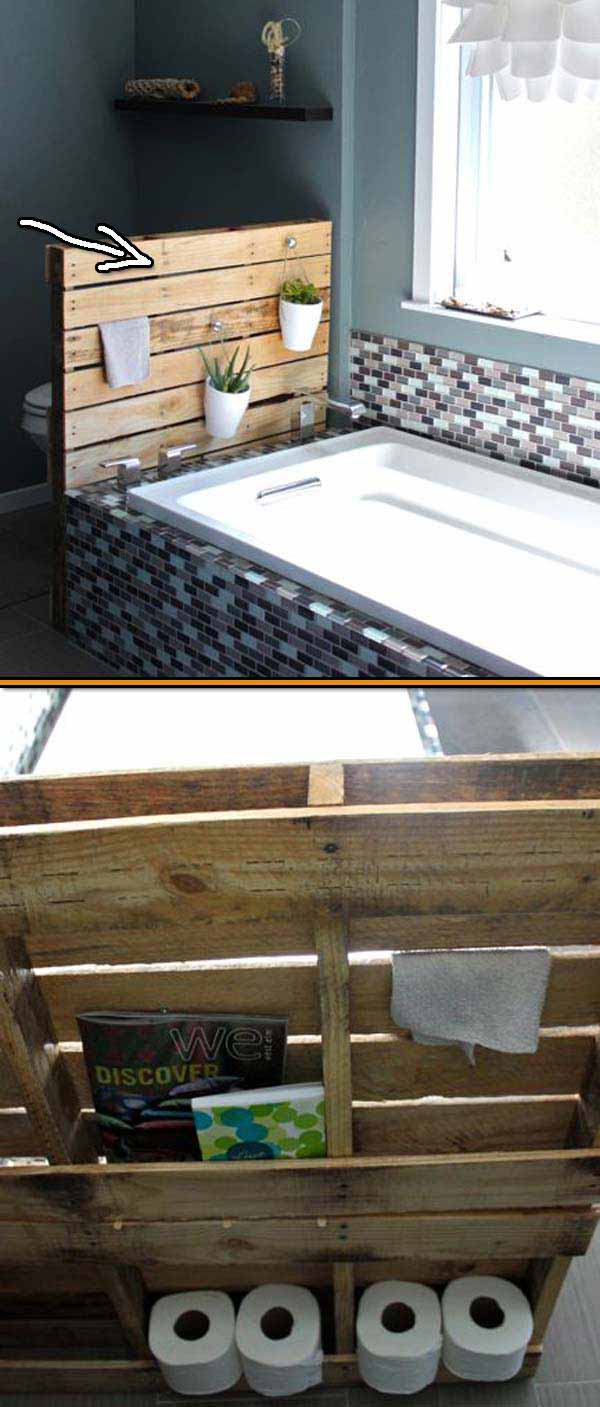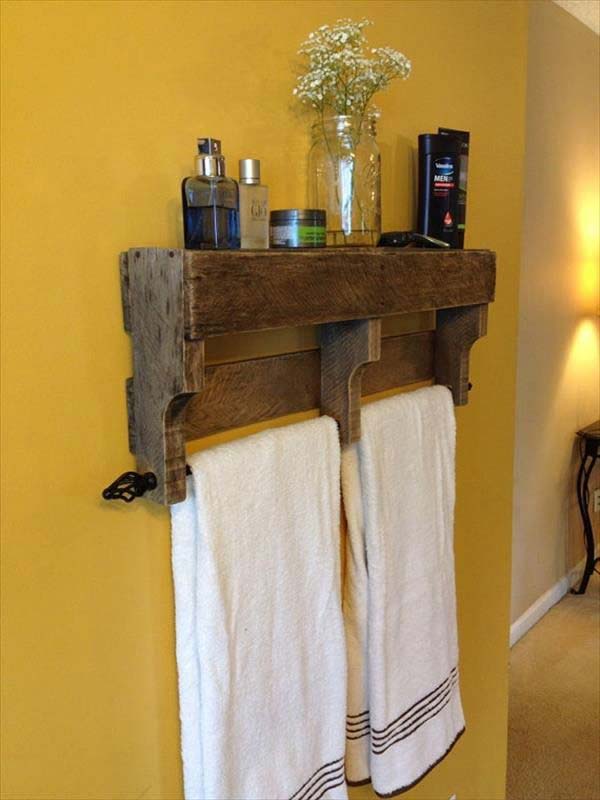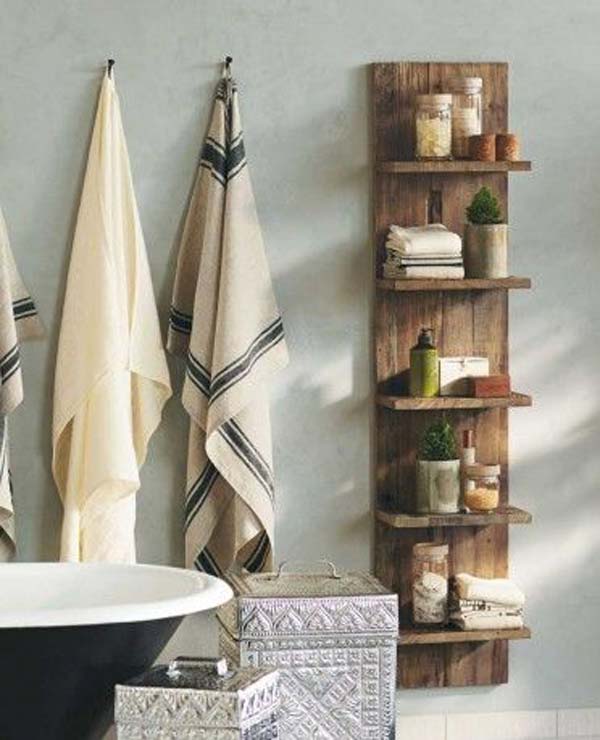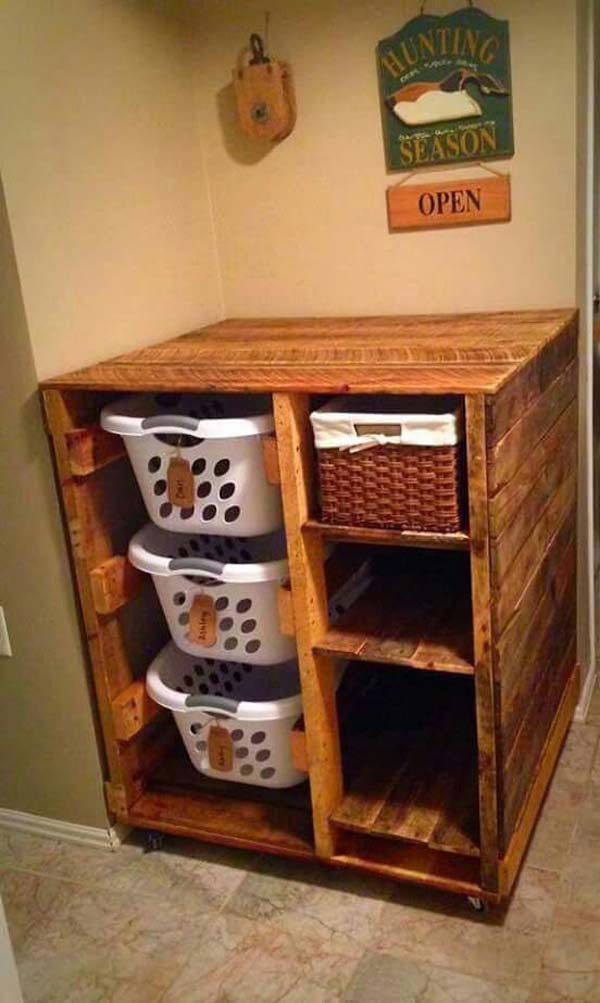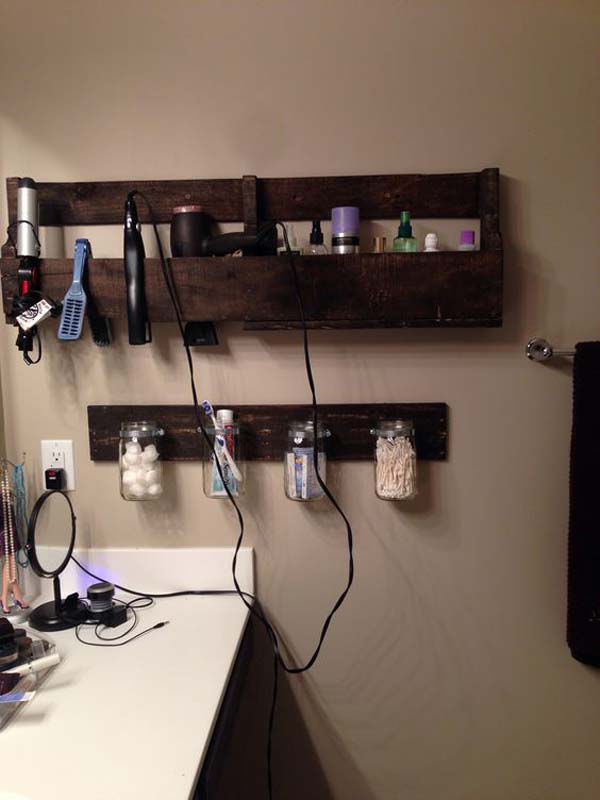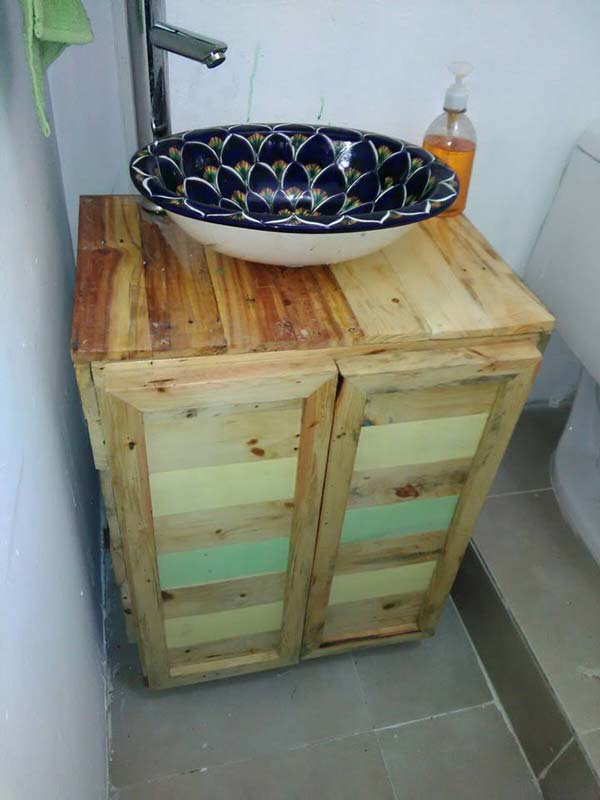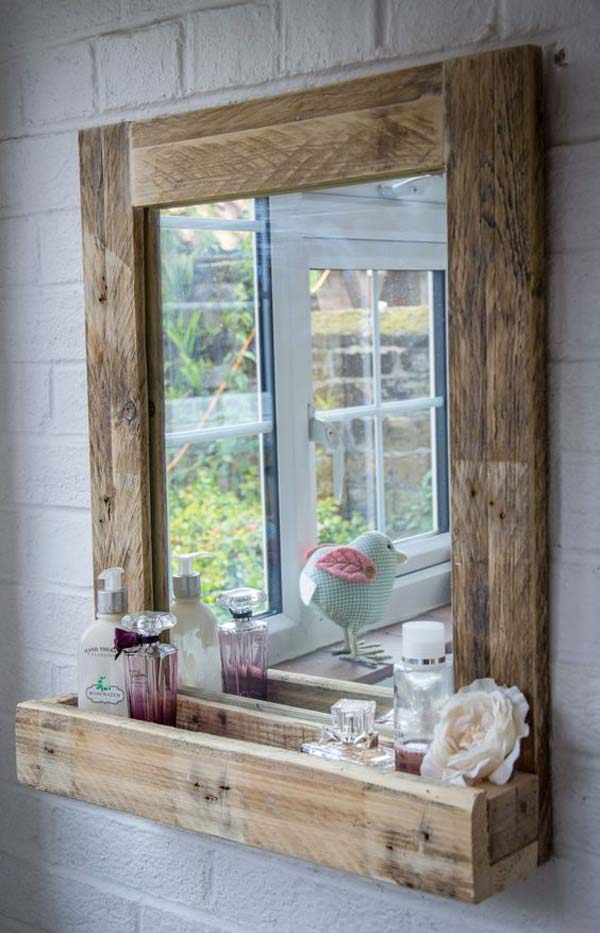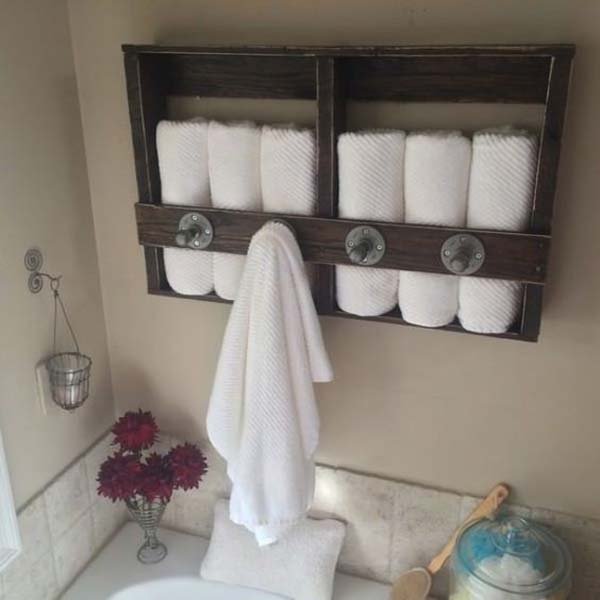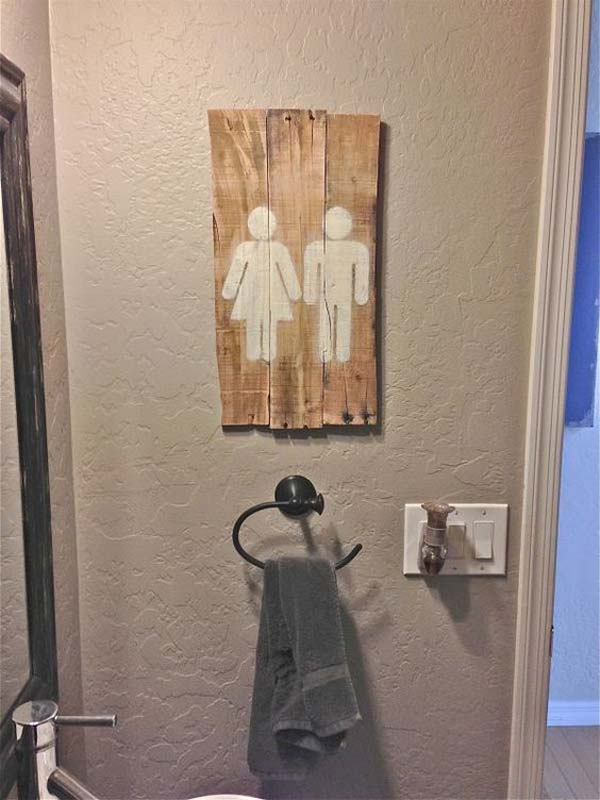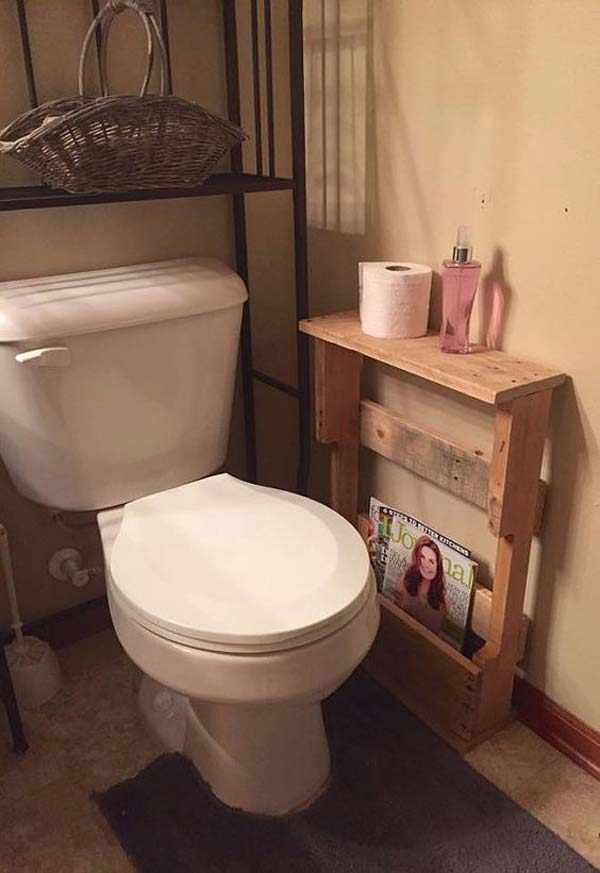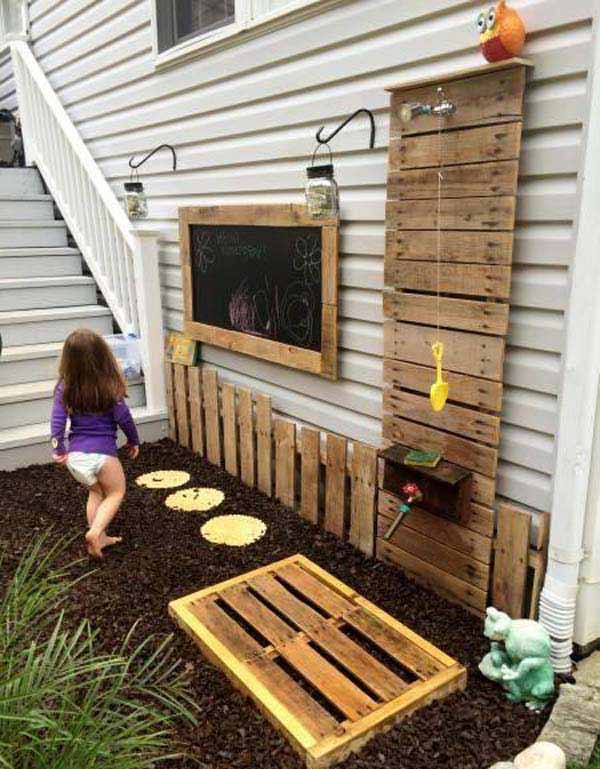 Tutorial —-> shanty-2-chic.com