29 Superb Ways to Update the Porch and Patio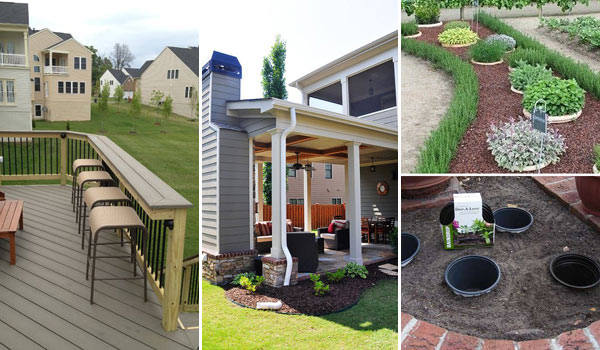 Evenings are great time to spend on your porch and patio especially during the hot season. Or if you love spending time outdoors to enjoy the nice weather, then your porch and patio can be that best place. Your home needs some ideas to make it more "homey", and the porch is no exception. If you decorate it well, you can make your time even more enjoyable and comfortable. And more, it can help to enhance the curb appeal of your home and makes your guests look forward to seeing the inside of your home. From pallet welcoming post to swing bed to tower of flowers, we have found 29 awesome do it yourself projects to update your patio and porch. Enjoy!
1. Create a Chessboard Patio

Source: modrastrecha.sk  &  diynetwork.com
2. Add wide surface on top of deck railing as a bar for plates and drinks.
Source: bullrunvalleyconstruction.com    Bottom project tutorial ====> rhynefarm.weebly.com
3. Dress up your patio space with drop cloth curtains not rod required.

Get Tutorial at ====> debbie-debbiedoos.com
4. Place potted plants inside these buried pots for easy landscaping.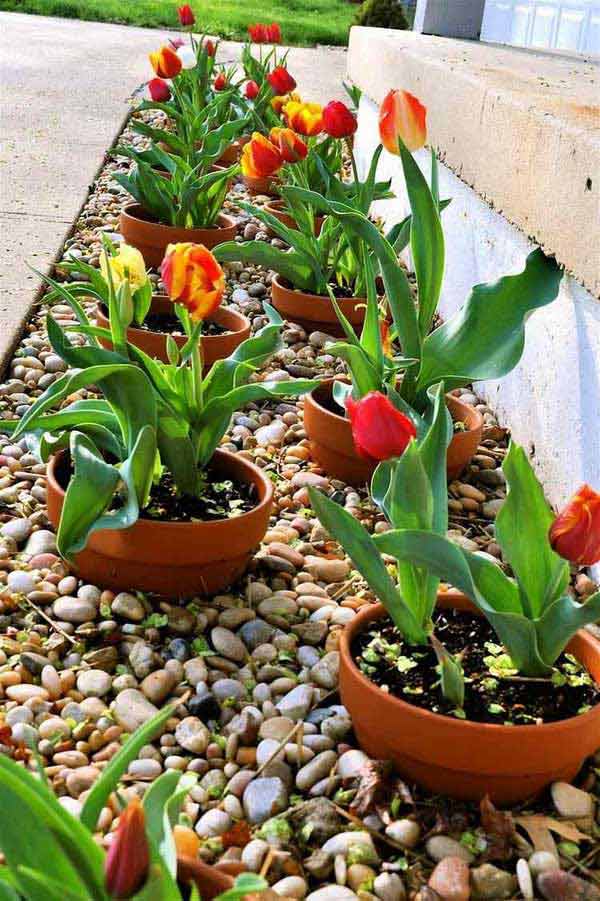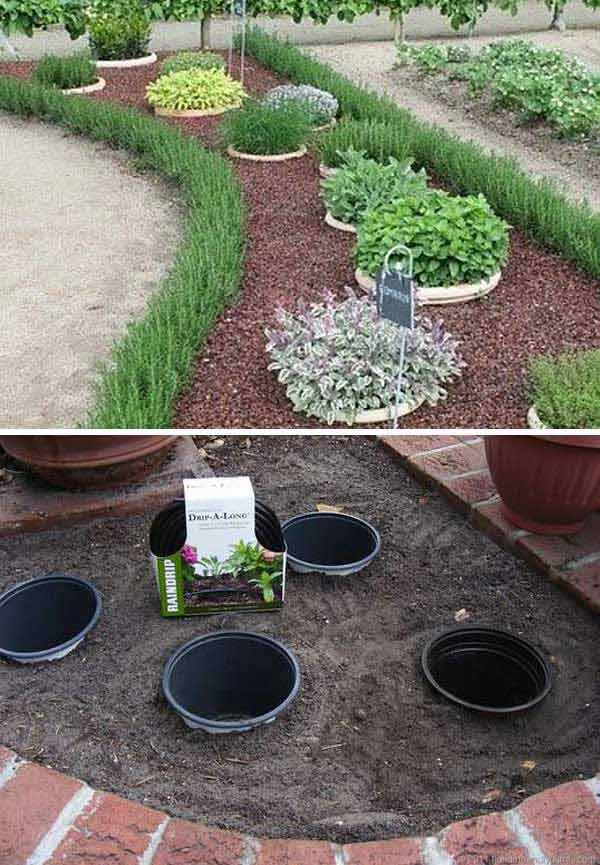 Source: buzzfeed.com  &  bobvila.com
5. Build a covered patio with fireplace to enjoy upcoming Fall nights.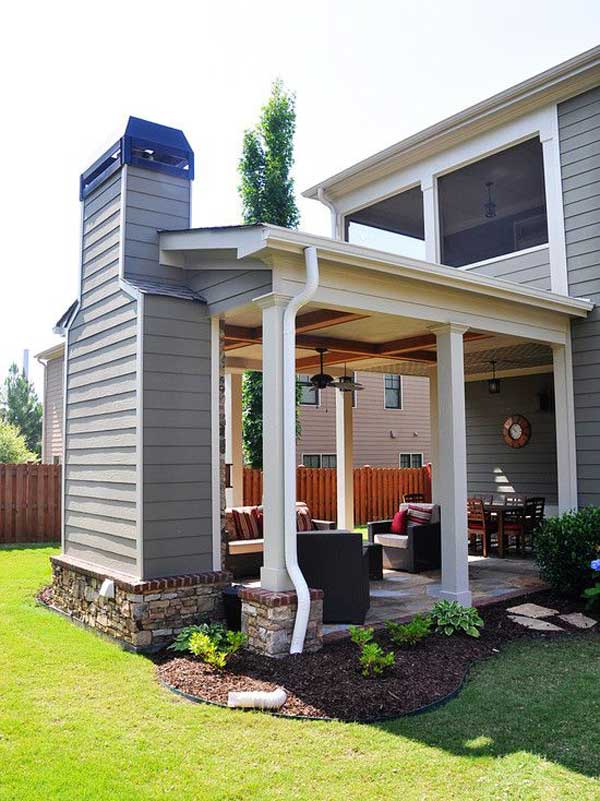 Source: houzz.com
6. Downspout rain garden built with rocks and stones to solve drainage problems.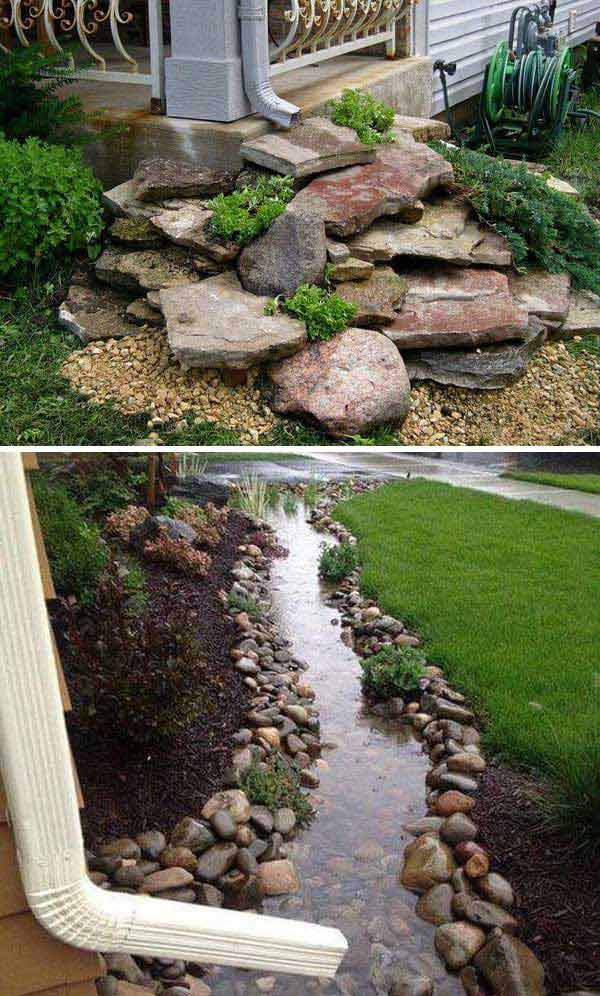 Source: gardeningprof.org
7. Install a childproof gate to transform the porch area into a perfect kid's playroom.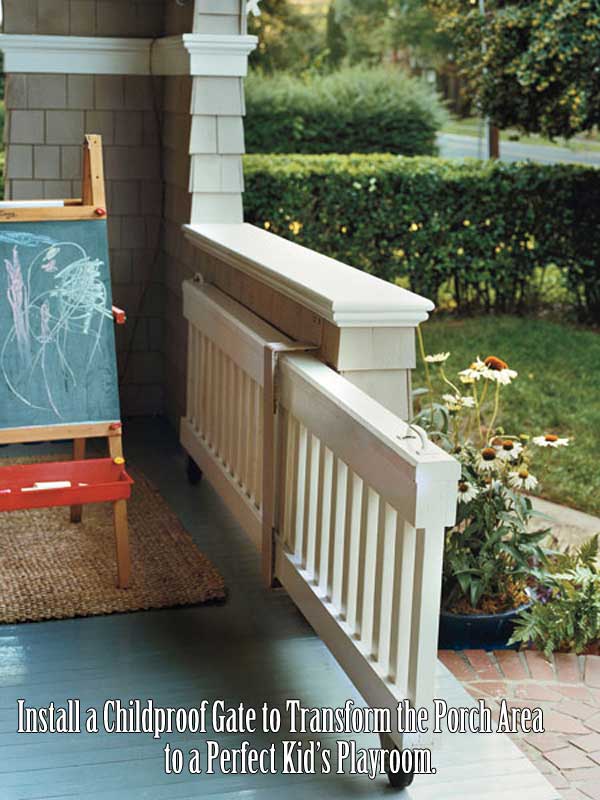 Source: myhomeideas.com
8. Hide the AC unit to up the curb appeal of your front patio.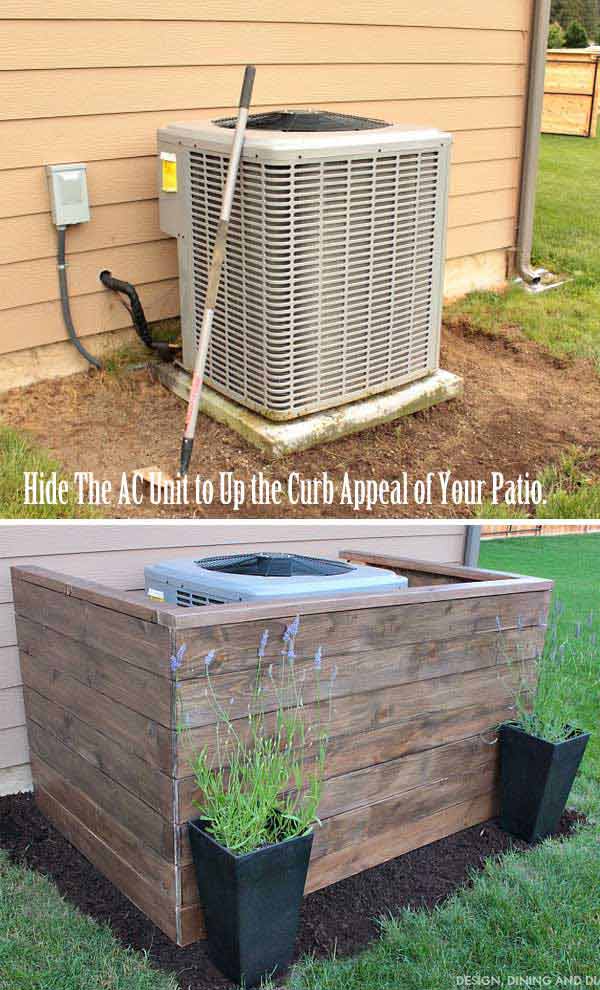 Get Tutorial at ====> tarynwhiteaker.com
This is the situation in summer. And for the winter time you might want to consider getting an outdoor patio heater. The team at HeatingWise has made a good selection that will not affect the look of your porch.
9. Put a swing chair or swing bed for relaxing.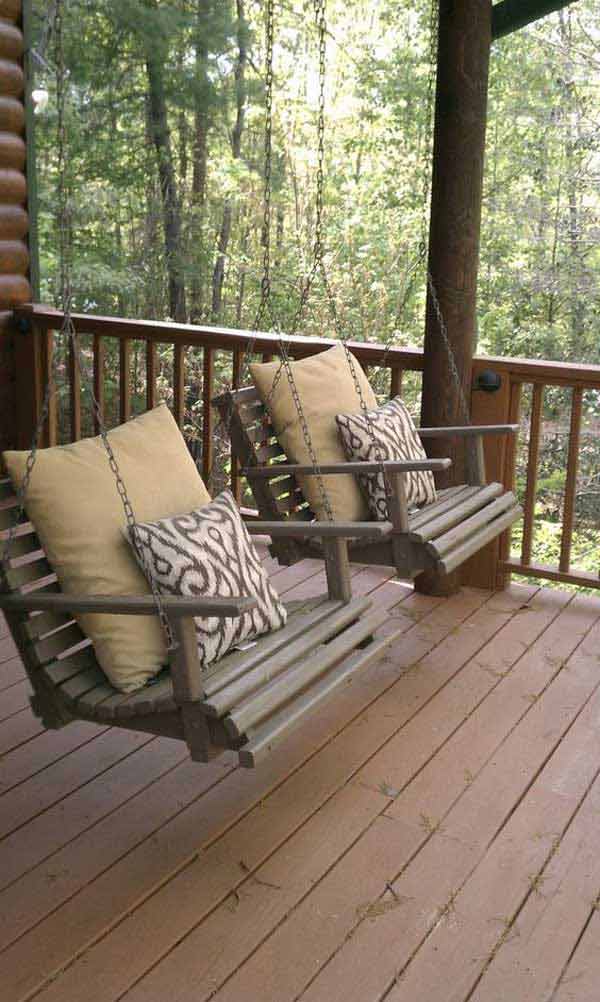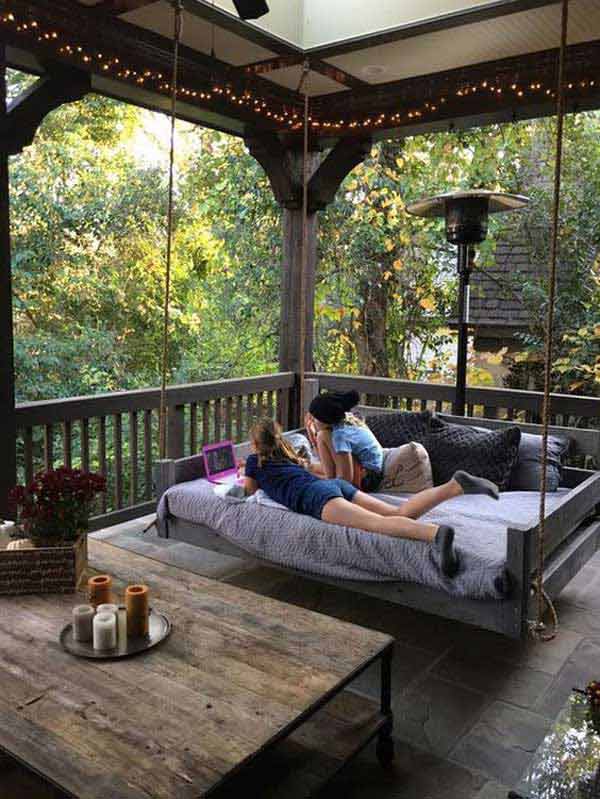 Source: charlotteagenda.com
10. Red painted pallet fence decorated with box planter.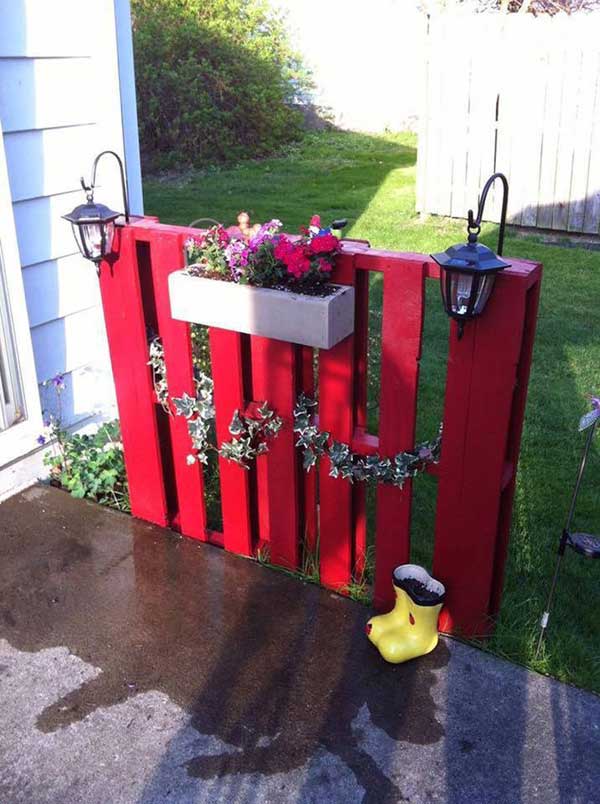 Source: facebook.com
11. Create several trellises for clematis climbing wall.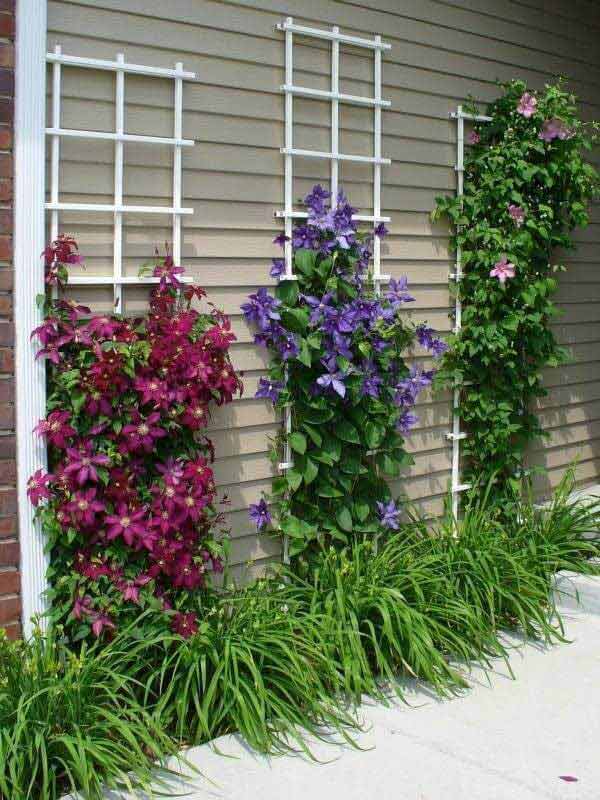 Source: perennialgardens.biz
12. Install a welcoming post and fence from pallets or an address post plant hanger.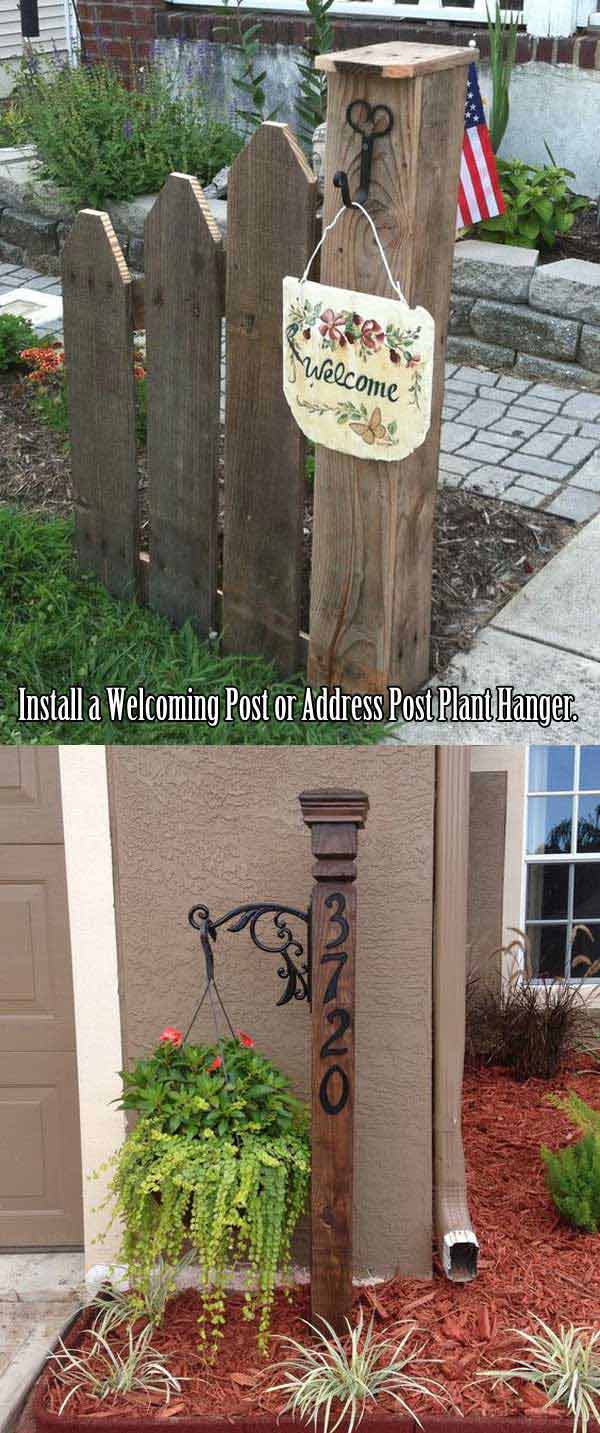 Bottom Project Tutorial ====> shanty-2-chic.com
13. A Patio Dining Table with a Drinks Cooler Inside.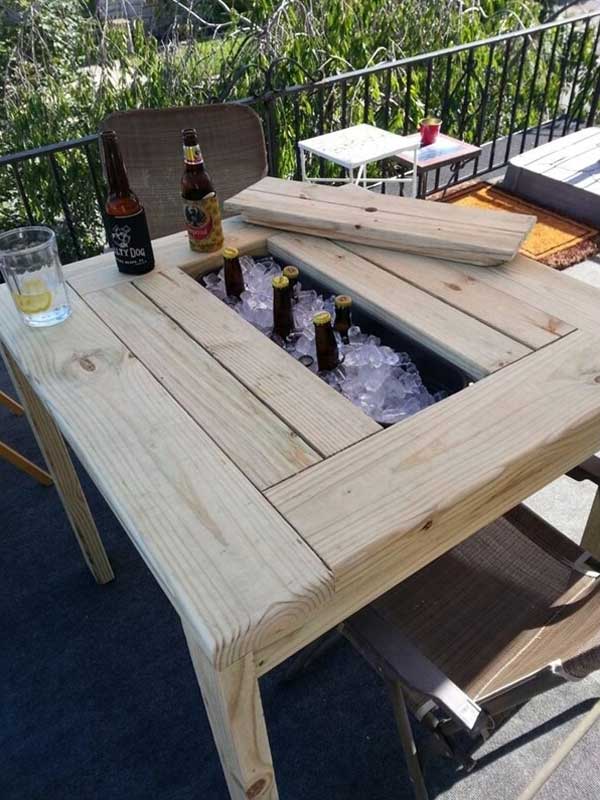 14. Create an easy water garden on your patio.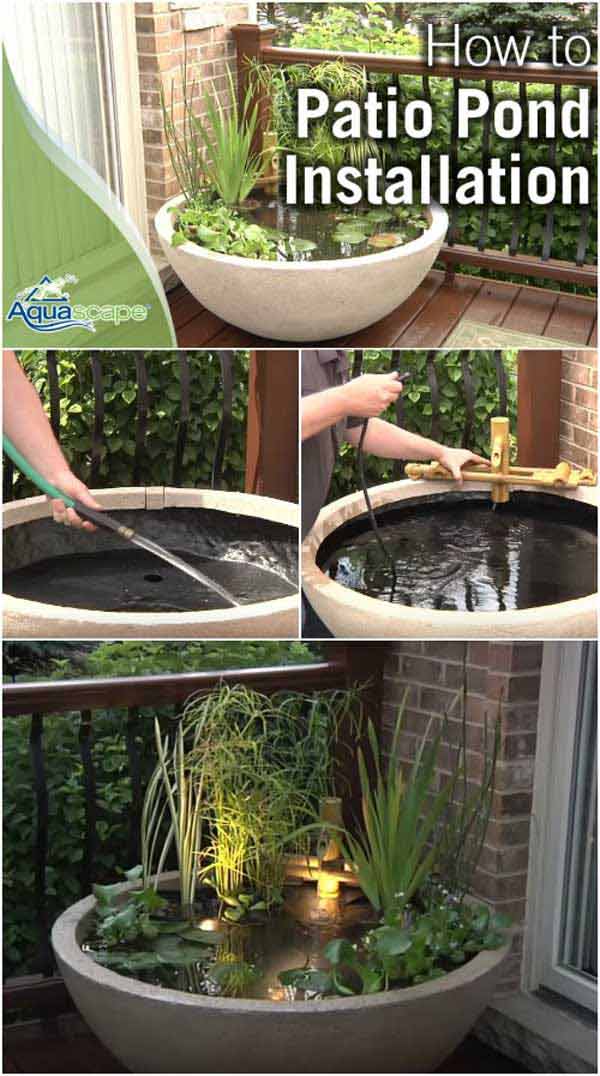 Get Tutorial at ====> youtube.com
15. Tile your patio floor to make it look like a million bucks.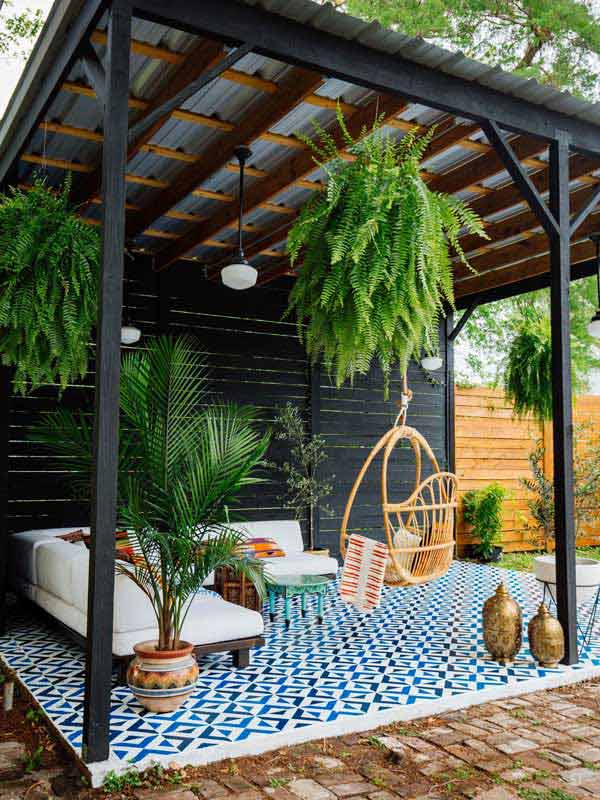 Source: oldbrandnew.com
16. Tower of Flowers or Tiered Front Porch Fairy Garden

Source: flickr.com   Tutorial at ====> dengarden.com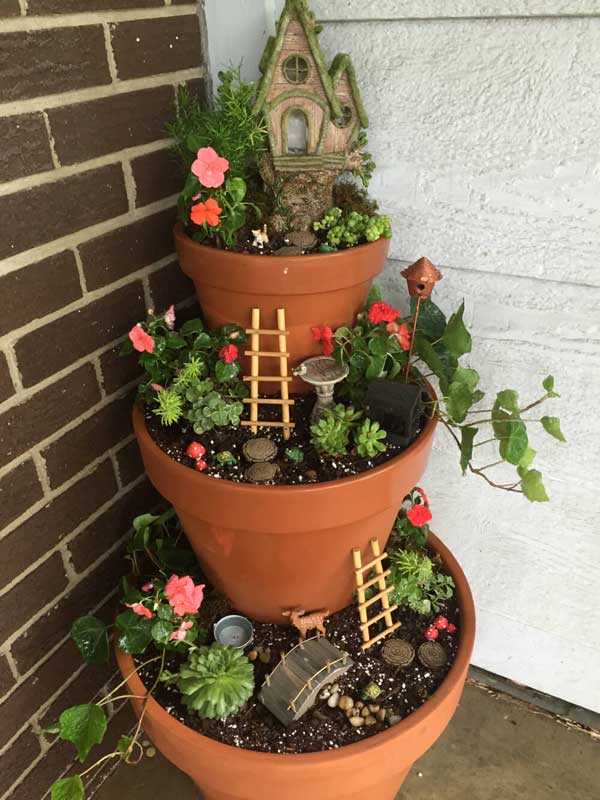 Source: juliapalosini.com
17. Add trellis to get a degree of privacy for a porch.

Source: familyhandyman.com  &  flickr.com  &  bhg.com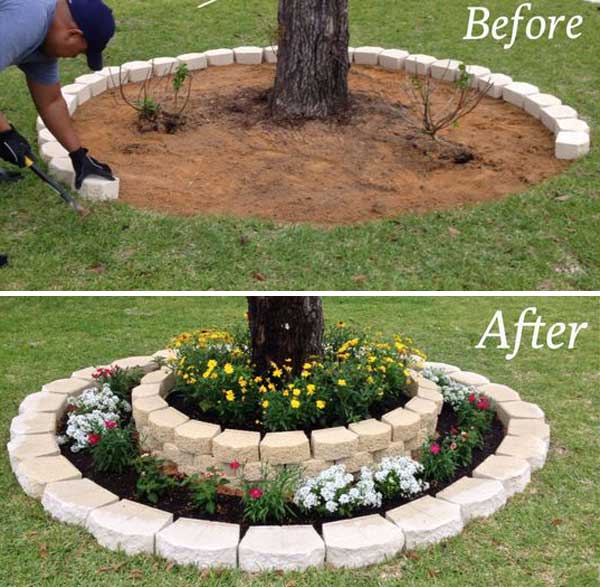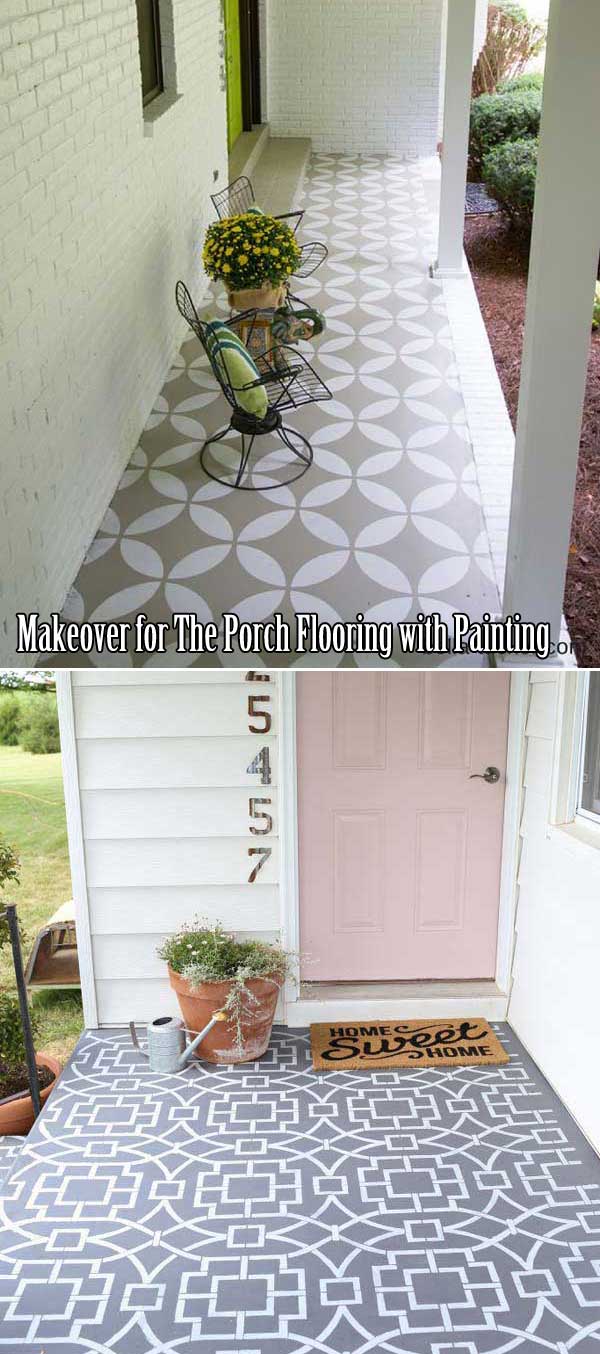 Get Tutorial here ====> cuttingedgestencils.com  &  bella-tucker.com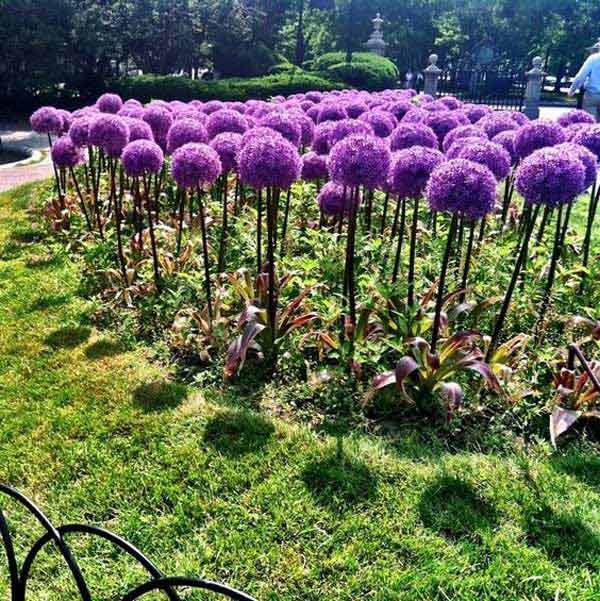 Get Tutorial at ====> rkblack.com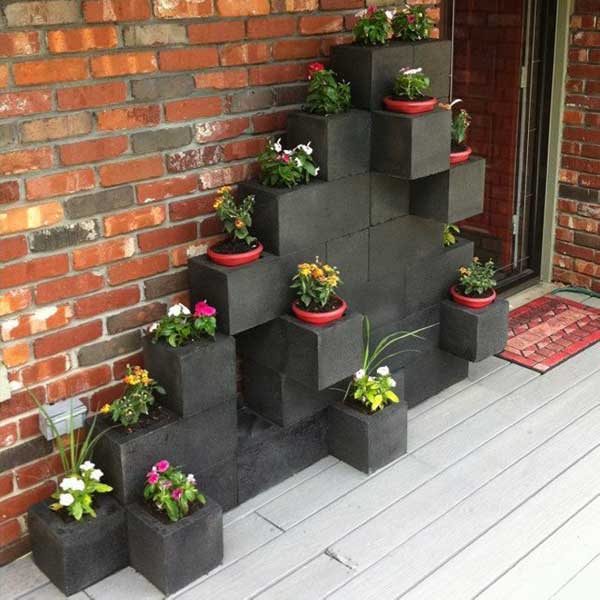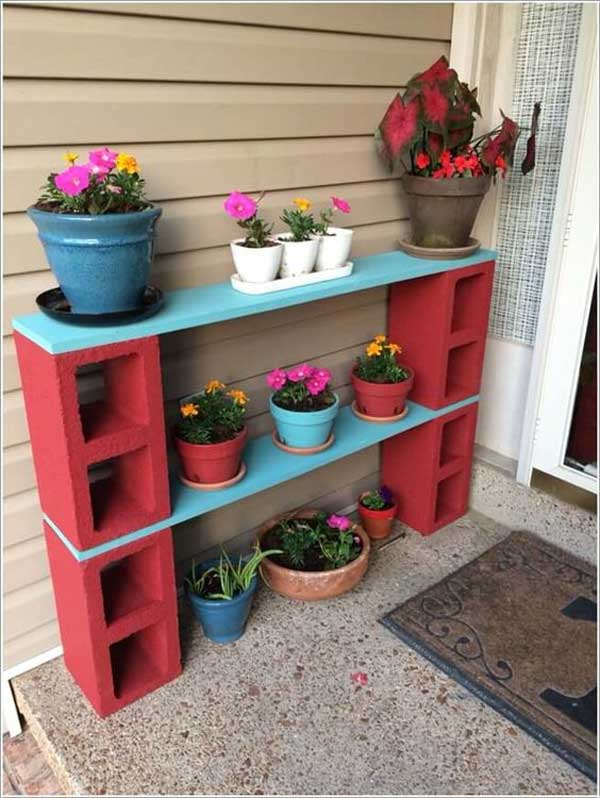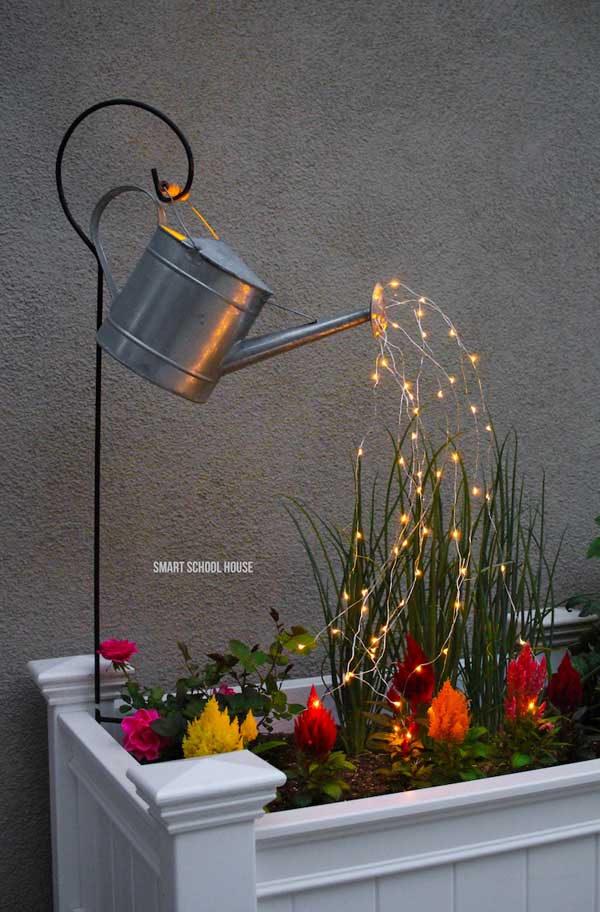 Tutorial at ====> smartschoolhouse.com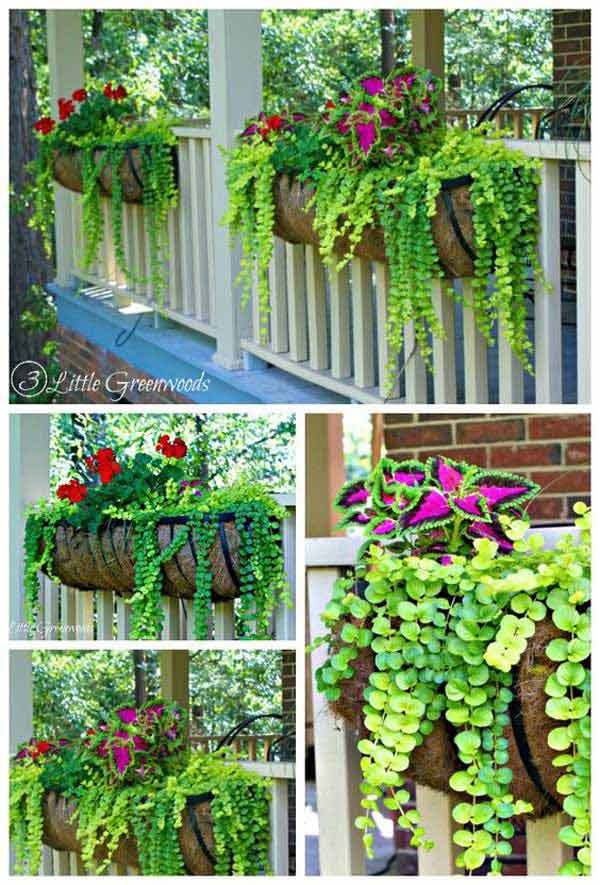 Get Tutorial at ====> 3littlegreenwoods.com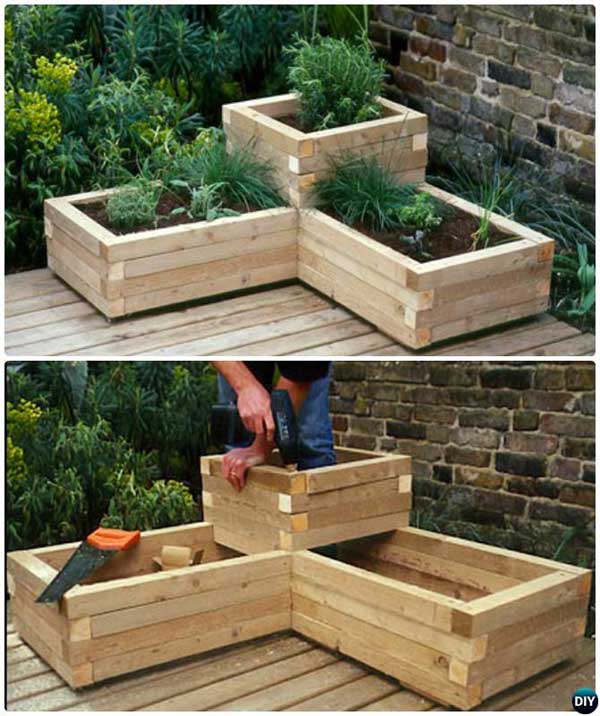 Source: gardenersworld.com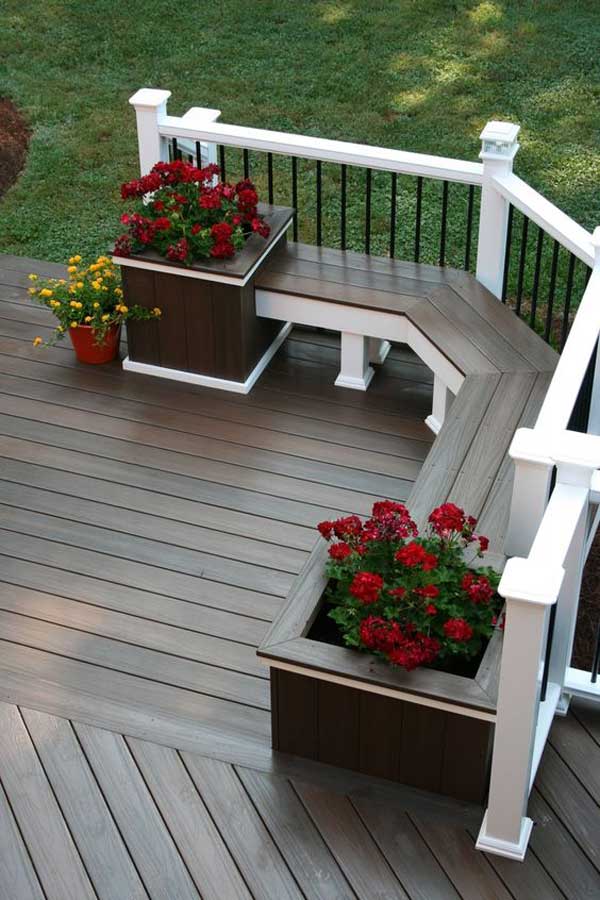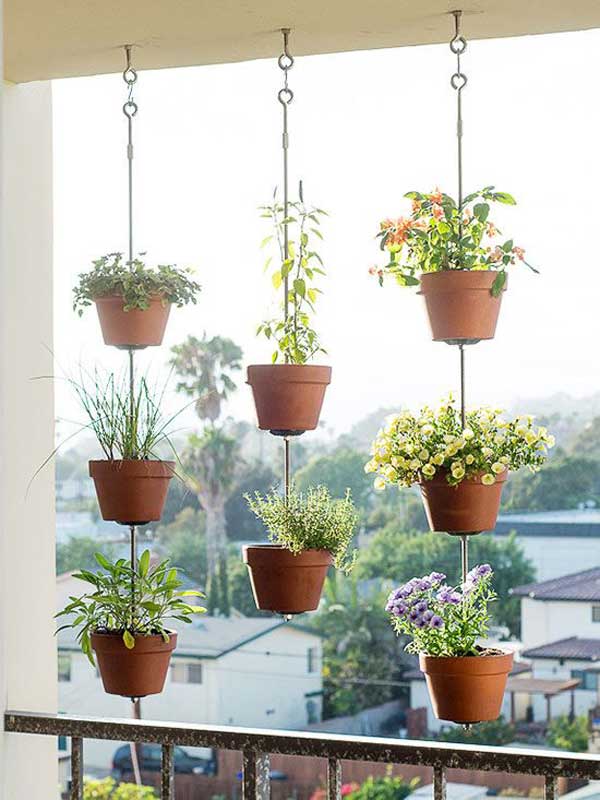 Get Tutorial here ====> thehorticult.com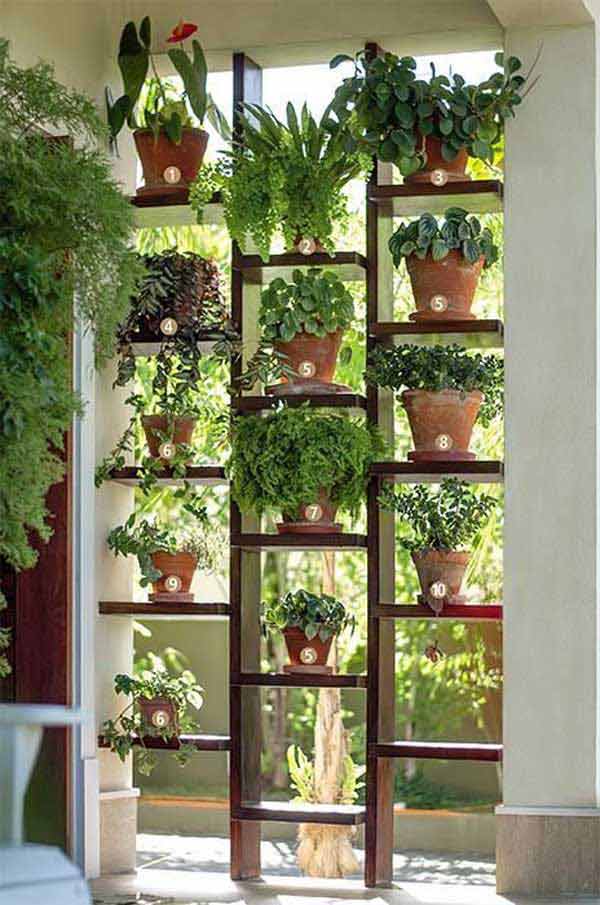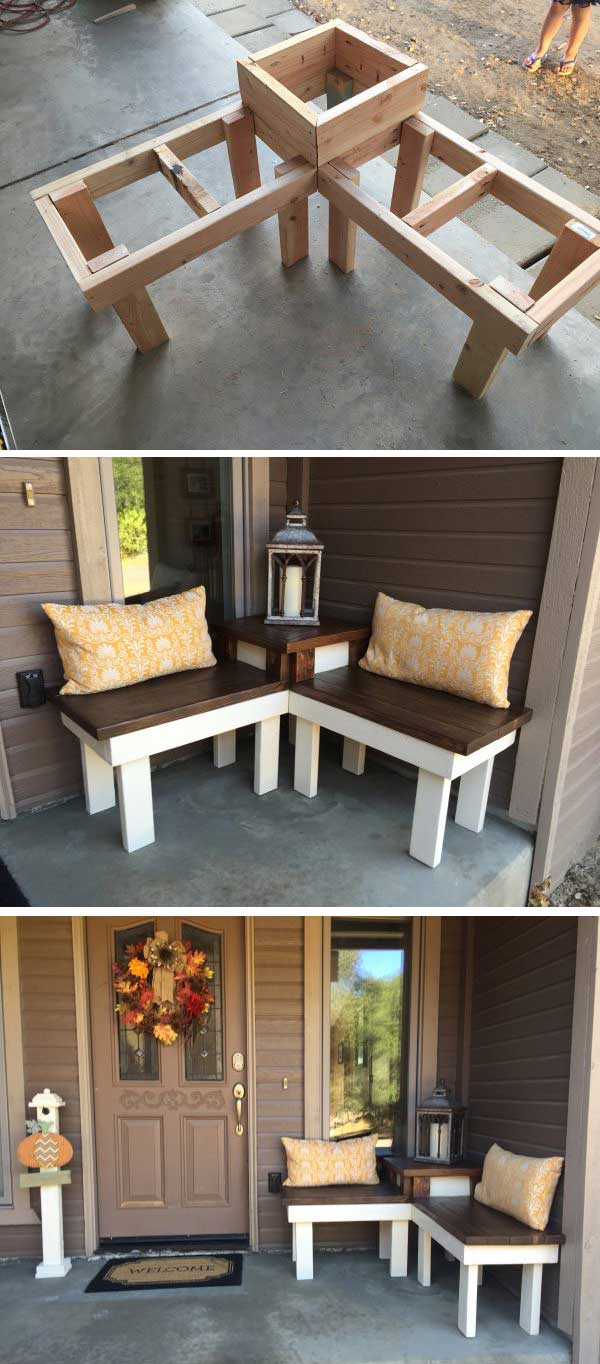 Source: remodelaholic.com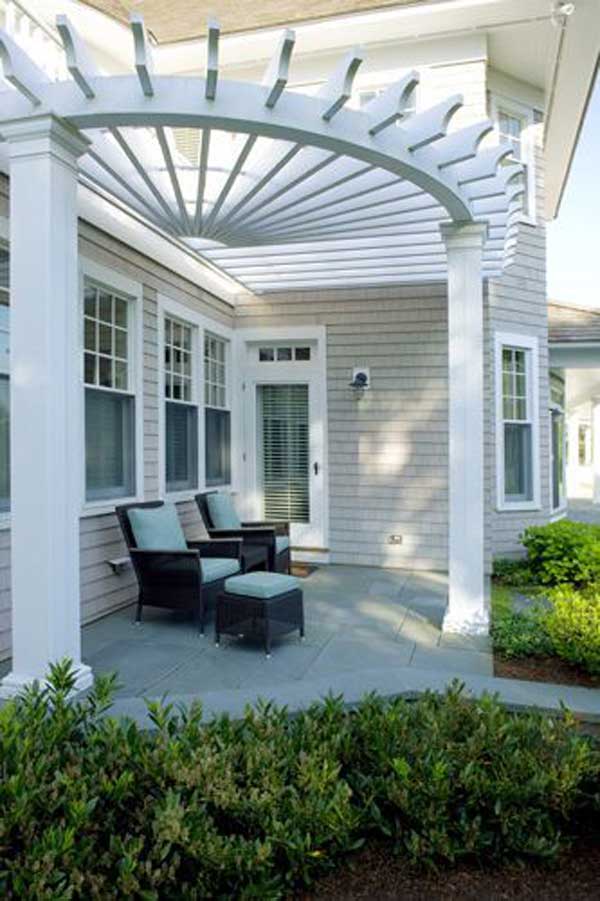 Source: houzz.com