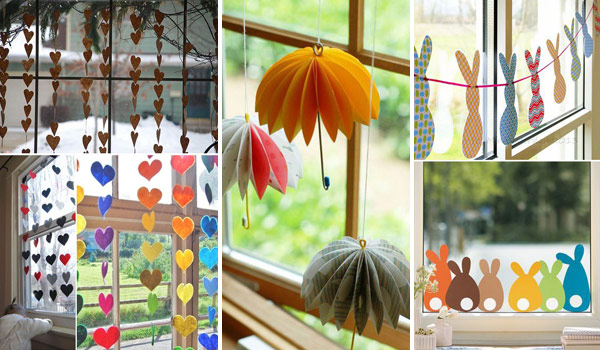 Beautiful and creative window decor is not just for holiday season. You can try a lot of cool decorating ideas for your windows according to different seasons. Here are some really cool and cute ideas for that. These amazing window decorating ideas will give your home some warmth, beauty and additional comfort. Check them out!
1. Felt curtain in rainbow colors.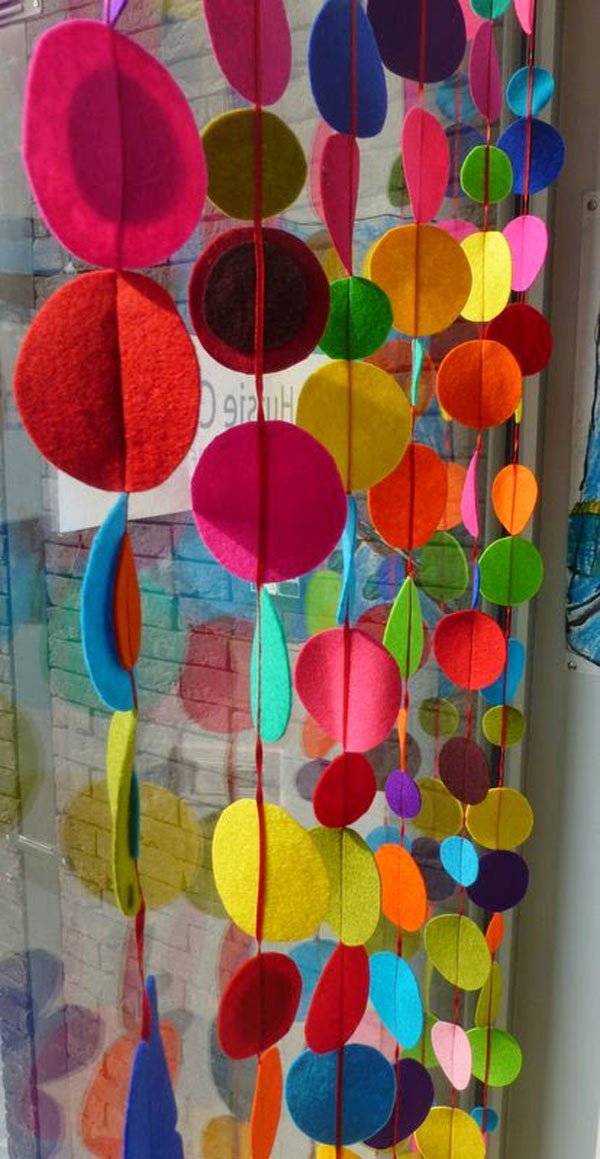 Source: huisjecreatief.be

Source: houseandhome.com
3. Bunny Garland for Easter Window Decor.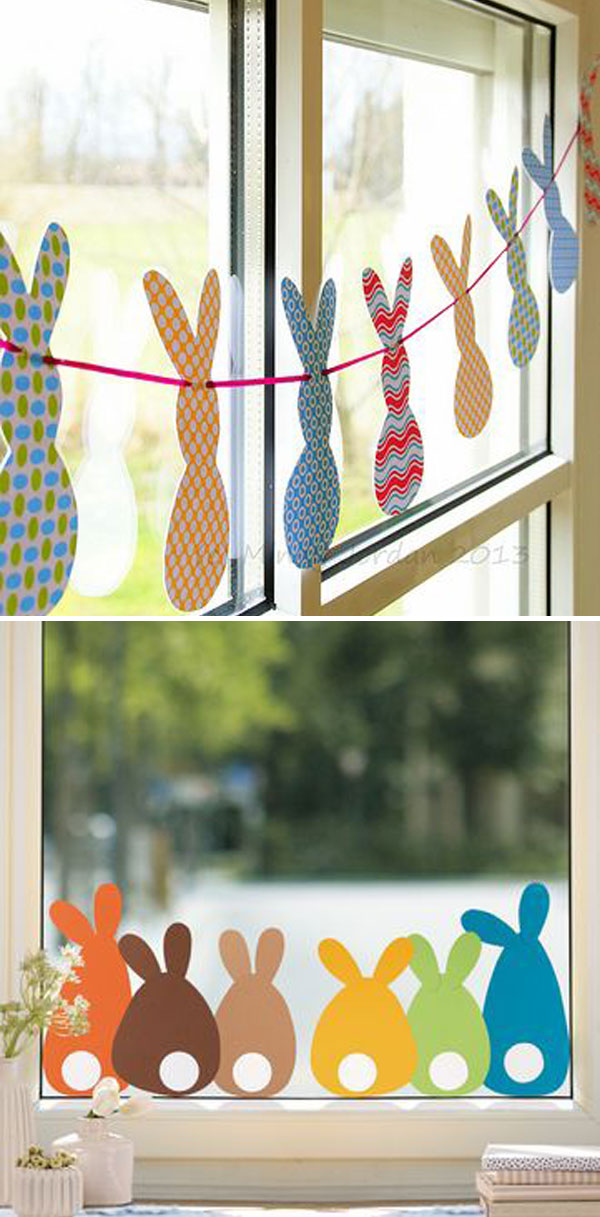 Source: flickr.com    &     jako-o.de
4. Pretty lace window screen

Source: instagram.com
5. Colored sparrow and branches silhouettes on windows.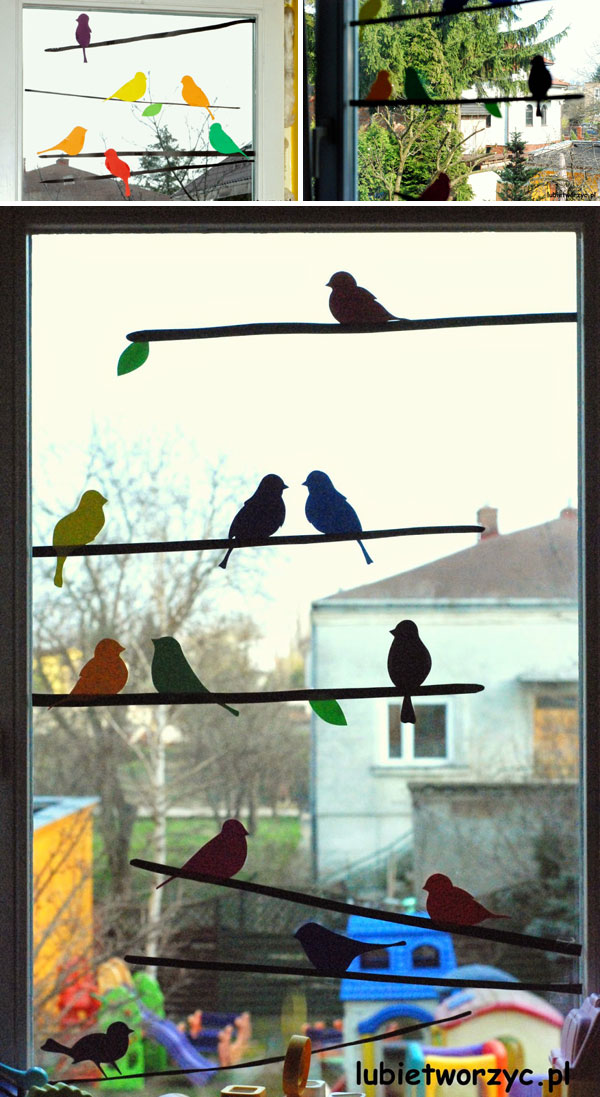 Source: lubietworzyc.blogspot.com
6. Crepe paper dandelions for window decor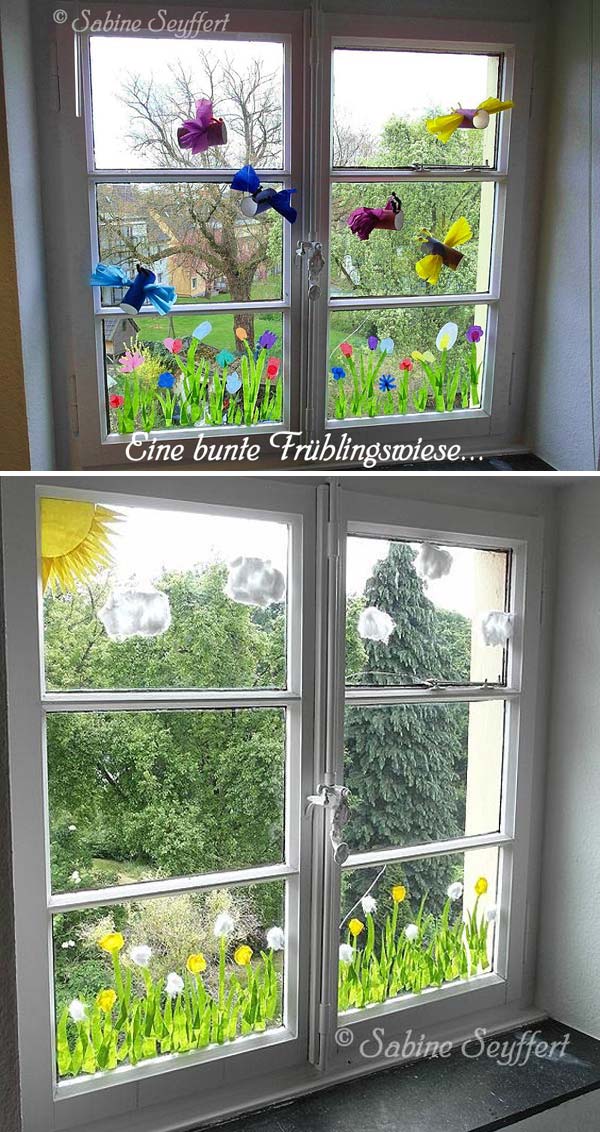 Source: sabine-seyffert.de
7. Windowsill succulent garden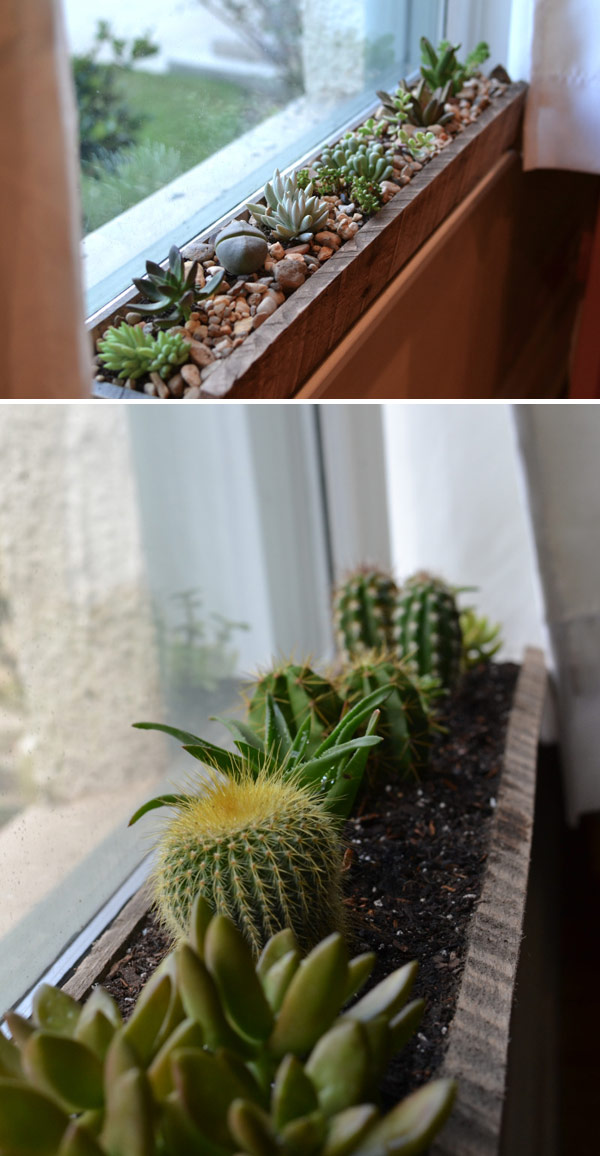 Source: littlepaths.wordpress.com
8. Playful Ball Curtain.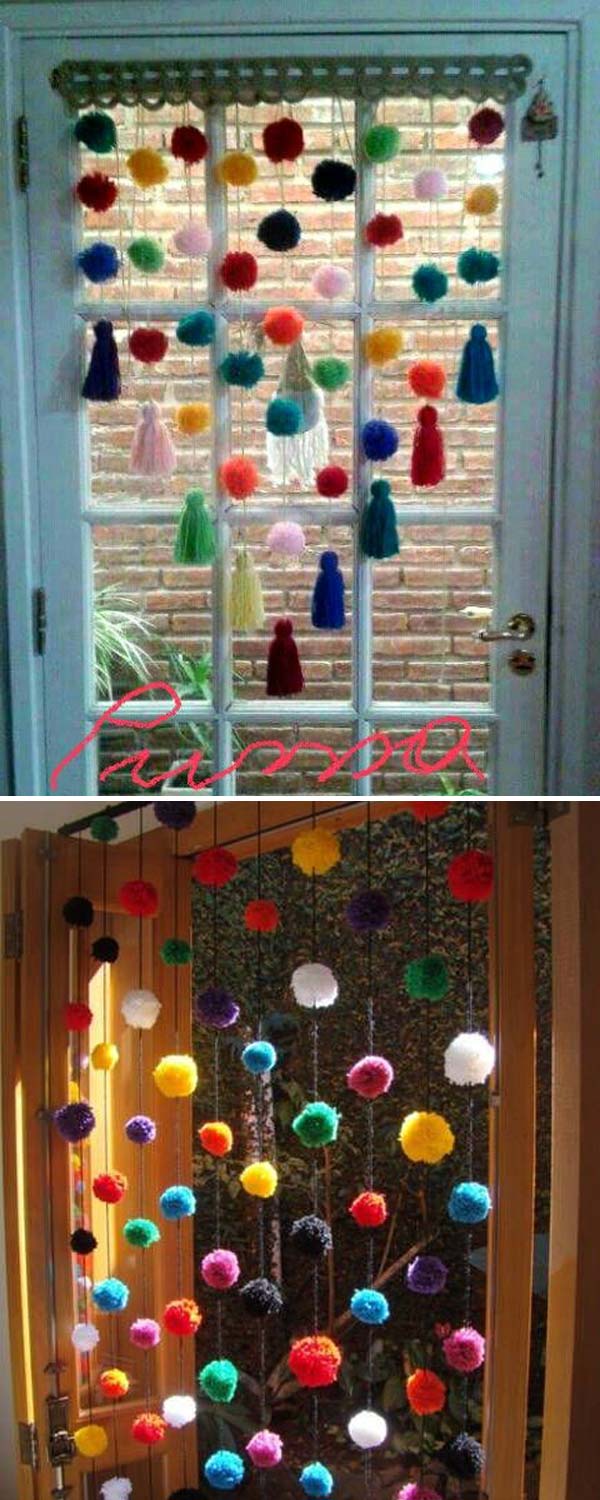 Source: fantasticmoms.nl    &   pinterest.com
10. Hanging tin can planters.

Source: leelahloves.de
11. Hanging Paper Cones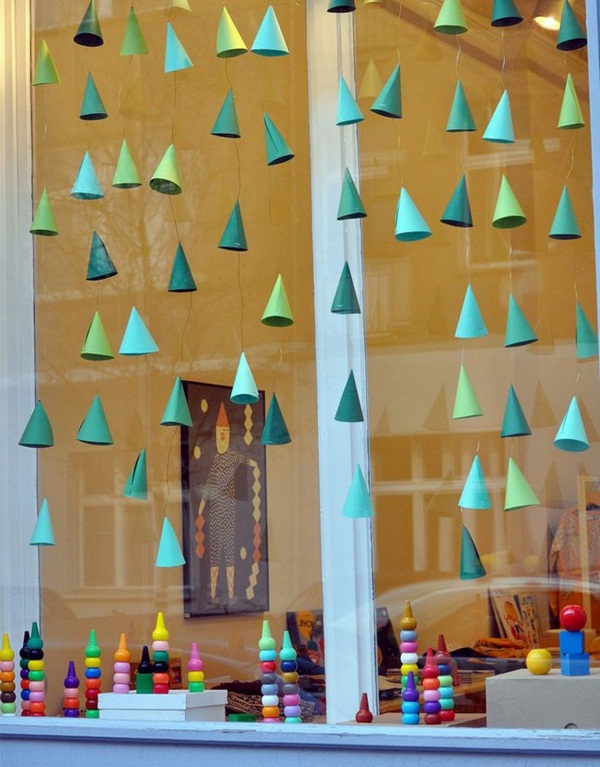 12. Heart Shaped Decorations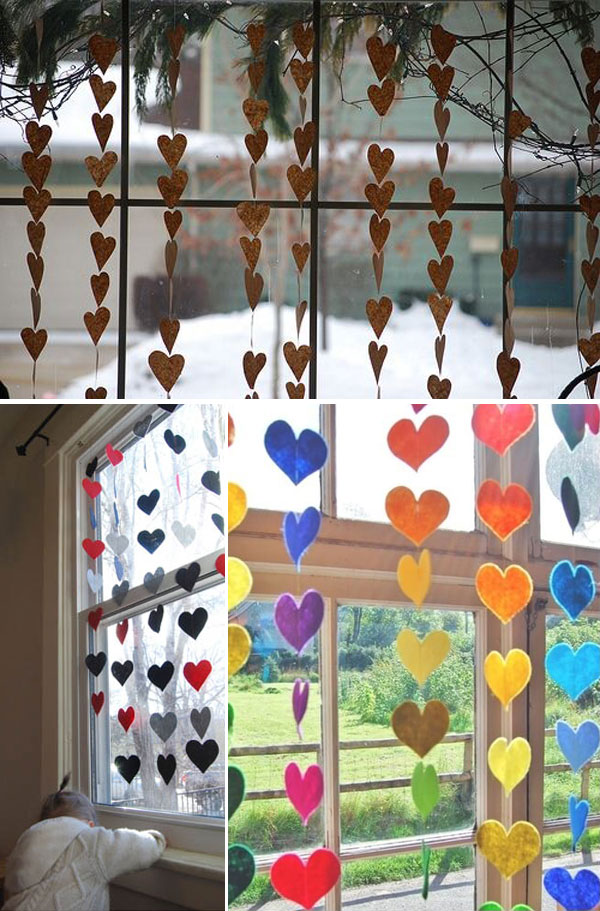 Source: wildolive.blogspot.com   &   etsy.com
13. Pallet vertical window blinds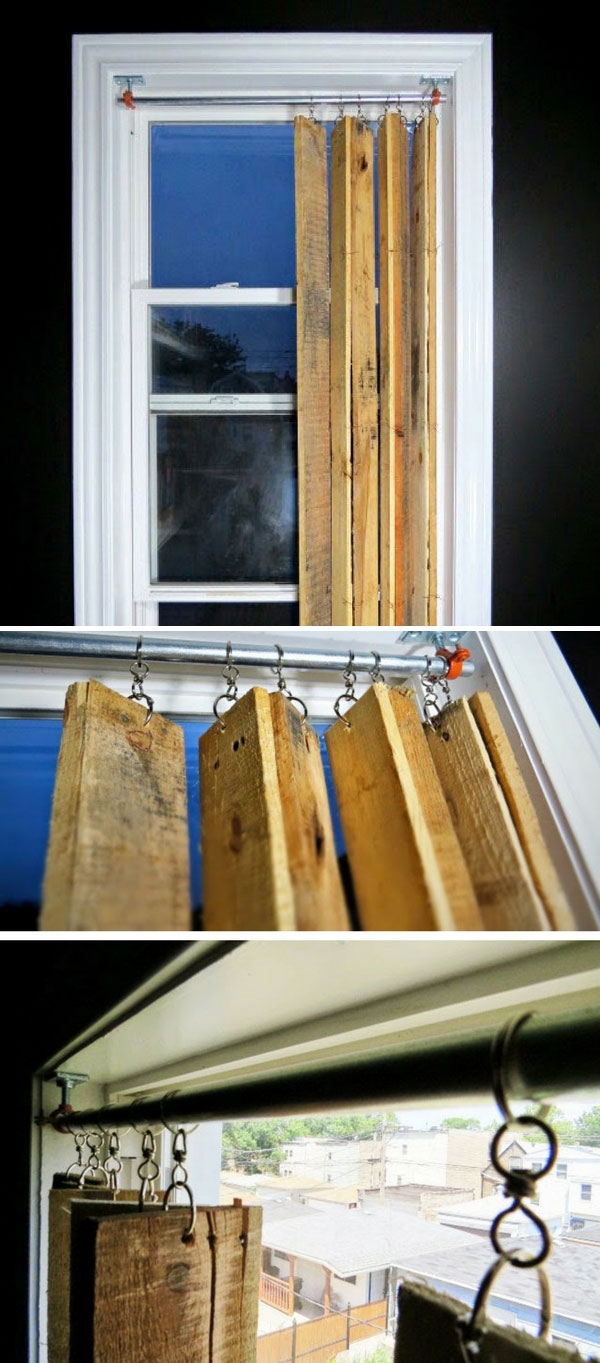 Tutorial: humboldtartdept.blogspot.com
14. Hanging Paper Butterflies Decorations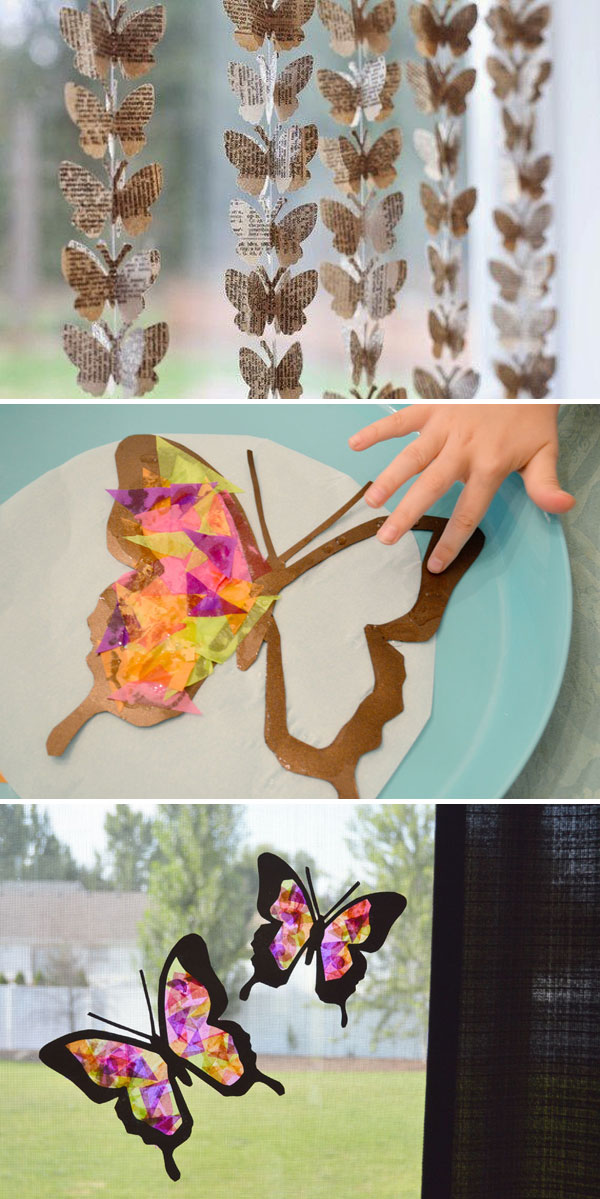 Source: popantofi.blogspot.mk      Tutorial: mommyscene.com
15. Wire a hanging mason jar.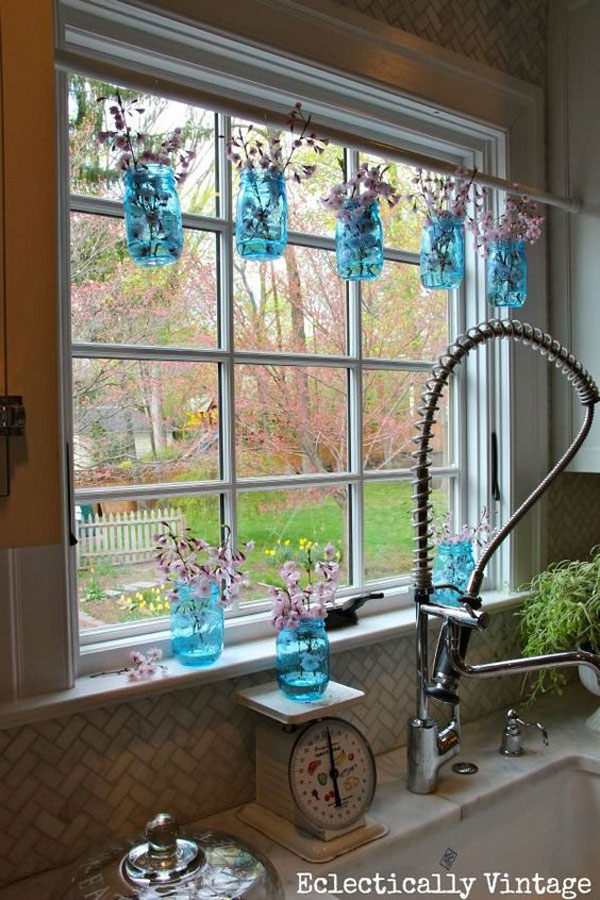 Tutorial: kellyelko.com
16. Eyecatching origami boats ornament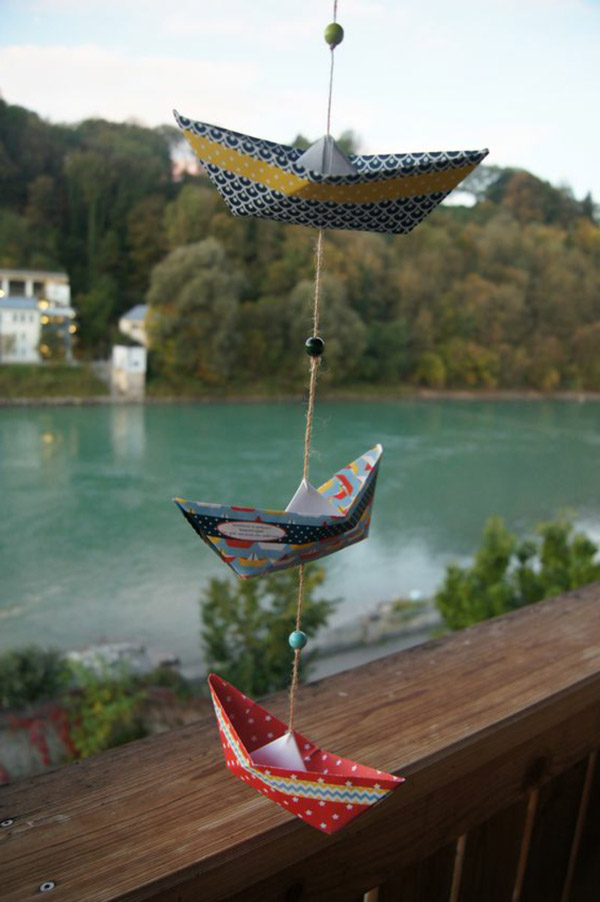 17. Pressed plants framed in glass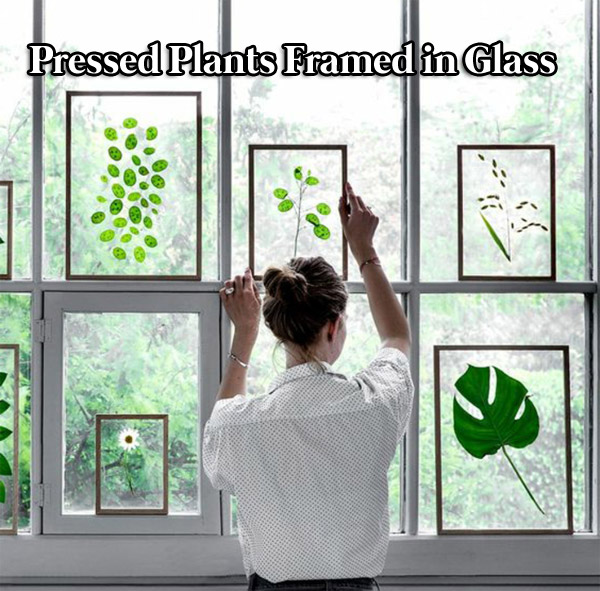 Source: archzine.com
18. Transform paper circles to hanging umbrellas
Source: dekoking.com