12 Brilliant Ways to Create a DIY Corner Closet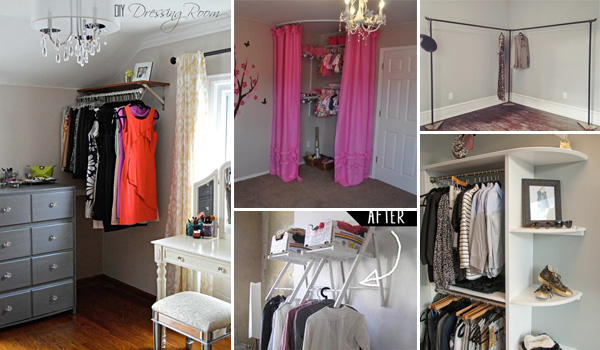 Closet space is a MUST-HAVE, whether you live in a big house or a small nest. Over time, the existing closet space was not enough to storage lots more clothing. So creativity is a must, especially for those of you who live in a small apartment or dorm room, you may have little closet space or not at all.
When you look around in your space, you will find many corners that are unclaimed and can be turned into closet space. You will get extra storage space from an empty corner of your room.
There are tons of bright ideas have you learn how to make a DIY Closet without investing a lot of time and money. You just need to filter out the plans that fit the empty corners of your room or home. We've found a few great DIY corner closet ideas already. See which one is your favorite?
How to Build a Closet in the Corner of a Room: A DIY Guide
#1. The first step in building a wardrobe in the corner of a room is to choose the right location. Look for a corner that is easily accessible and has enough space to accommodate your storage needs. You'll also want to measure the available space carefully to ensure that your closet will fit properly.
#2. Once you've selected your corner and taken your measurements, it's time to start building your custom closet. There are many different DIY closet systems available online that can help you get started, or you can design your own using basic materials like wood, metal, and wire.
#3. Some key features to consider when building a corner closet include hanging rods, shelves, and drawers. You'll want to choose materials that are sturdy and durable, and make sure that your closet is securely anchored to the wall to prevent it from tipping over.
#4. Another important consideration when building a closet in the corner of a room is lighting. Make sure that your closet is well-lit, either by installing a light fixture or by using a portable lamp or other source of light. This will make it easier to see your clothing and accessories and help you stay organized.
Here are some incredibly clever ideas we've gathered for you to turn unused corners into DIY closets:
1. Iron Shelf Brackets and Pipes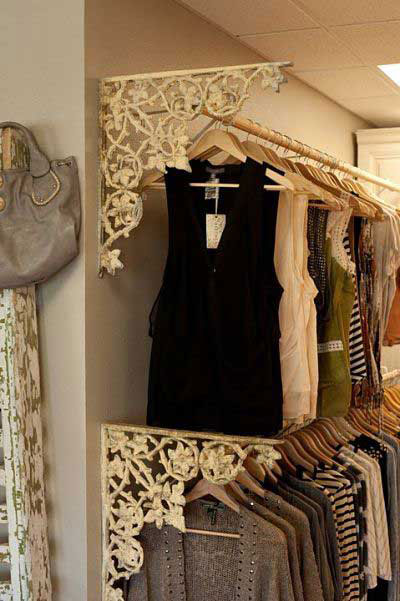 Image Source: homedesigninspired.com
2. Shelf with Hooks for Clothes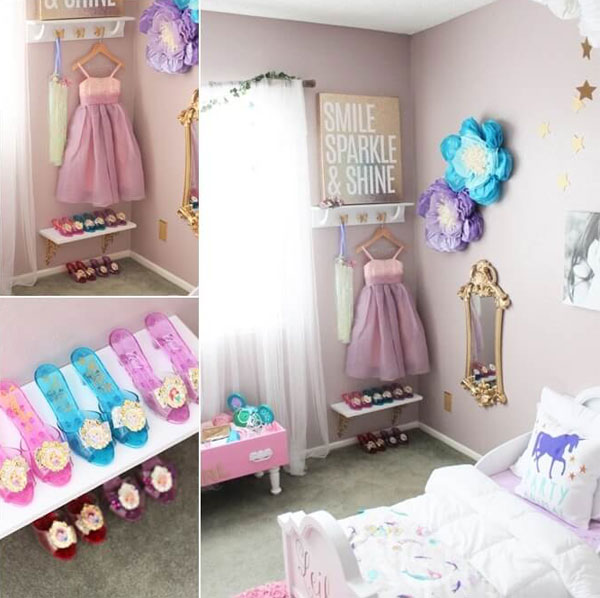 Image via: amazinginteriordesign.com
3. Freestanding Door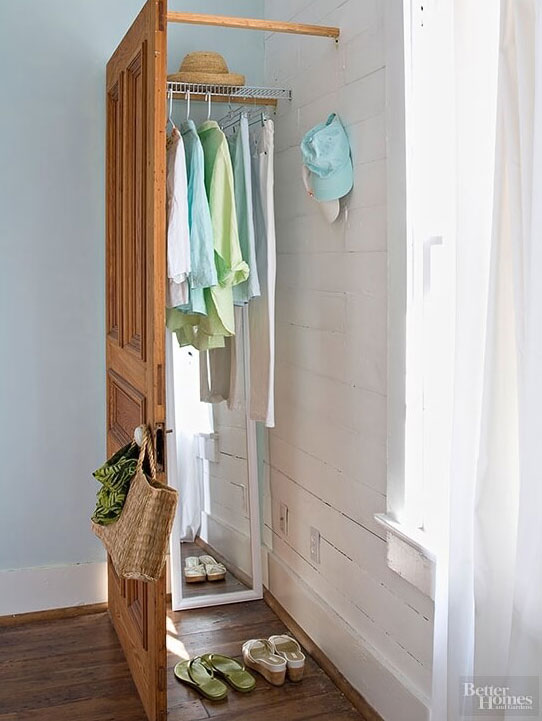 Image Source: bhg.com
4. Steel Pipe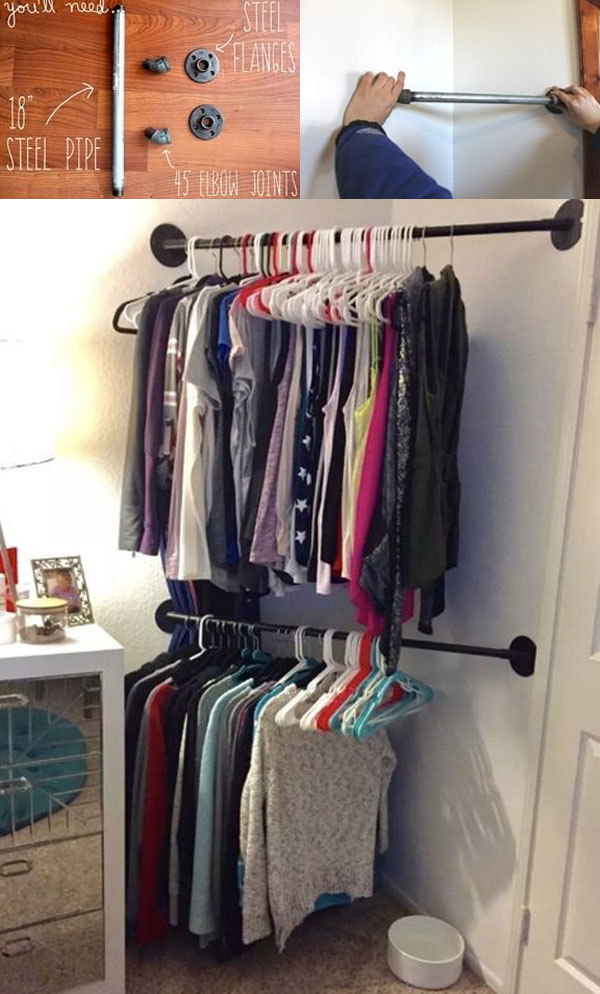 5. Wooden Pallets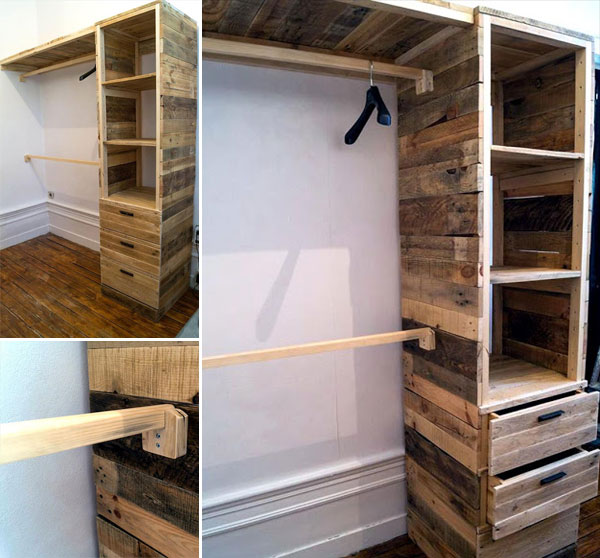 More details: diyselfy.blogspot.com
6. Shelves Above Clothing Rack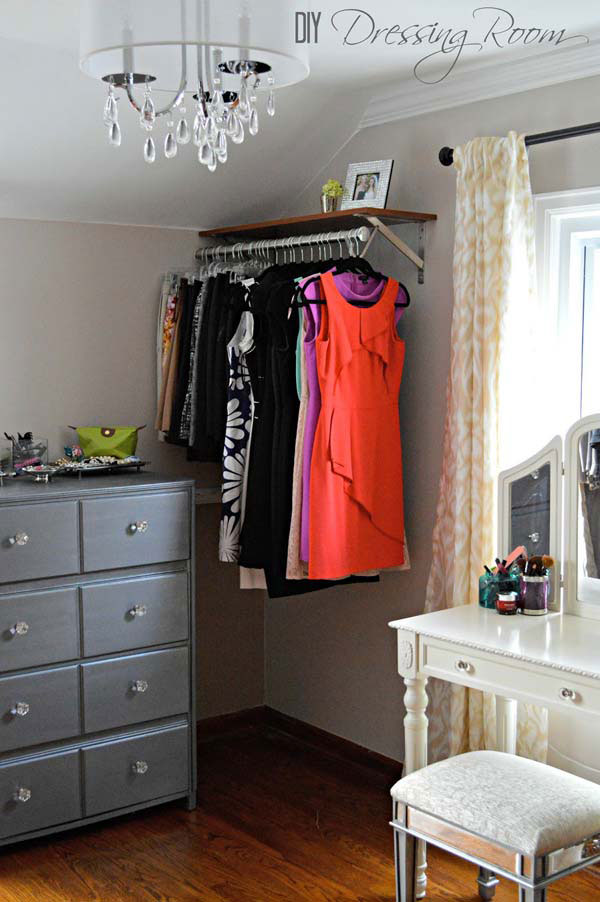 7. Customized Shelves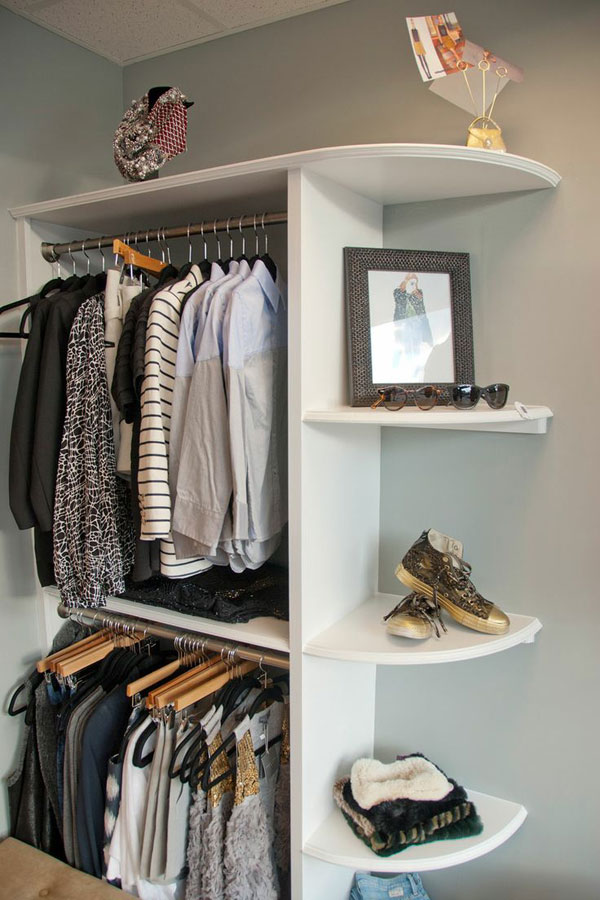 Image Source: boiseriec.blogspot.com
8. Larger Scale of Pipe Clothing Rack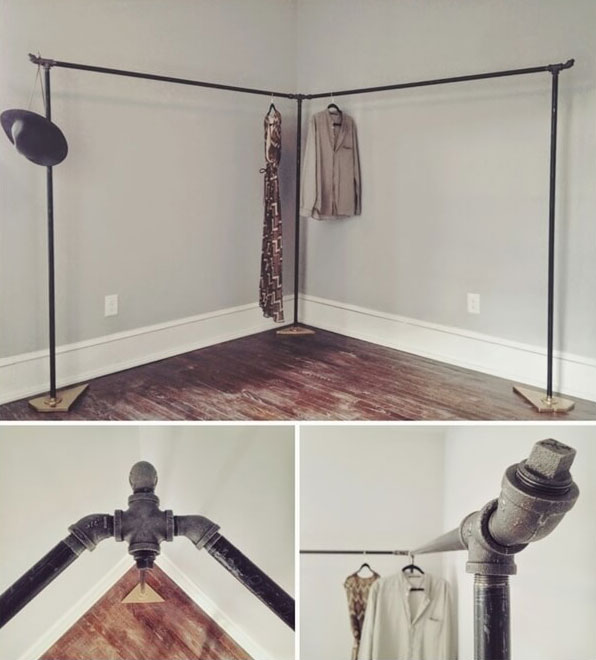 9. Ladders to a Closet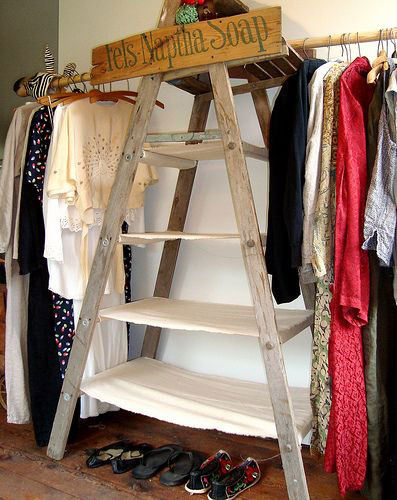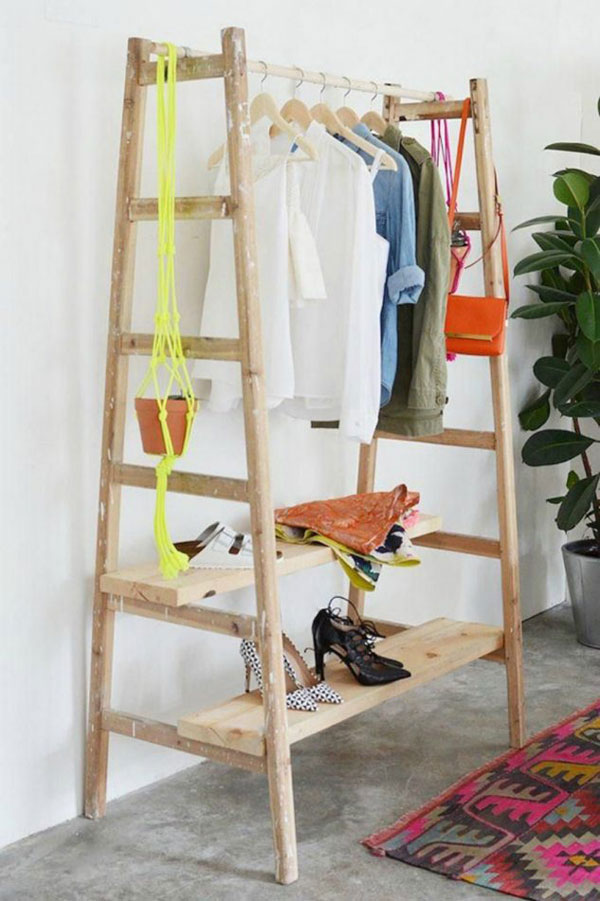 10. Curved Curtain
11. Stored IKEA Chair to Closet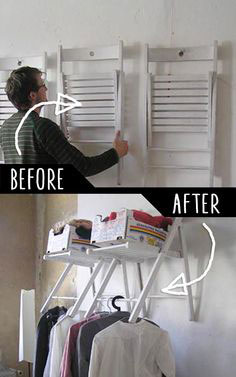 12. Bookshelf Rehaul