Low-Cost DIY Closet for The Clothes Storage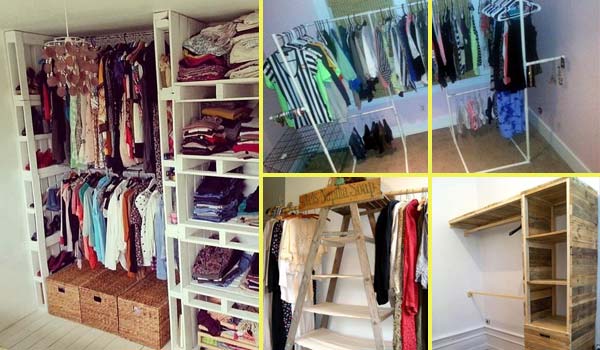 For some reason, not all bedrooms have a closet, just like a tiny bedroom, a rental apartment or a dorm room. If you happen to encounter the above cases, don't be sad, as there are so many wonderful ways help you to turn any free space or dead space into a wardrobe that just belongs to you. And more, you just need to invest a small budget to make these DIY projects to organize your clothes, shoes, jewelry, hats, scarfs, sunglasses and so on; because you will find here's pallet closet, ladder closet…are so easy to build.
1. Make use of some laundry baskets to organize your closet.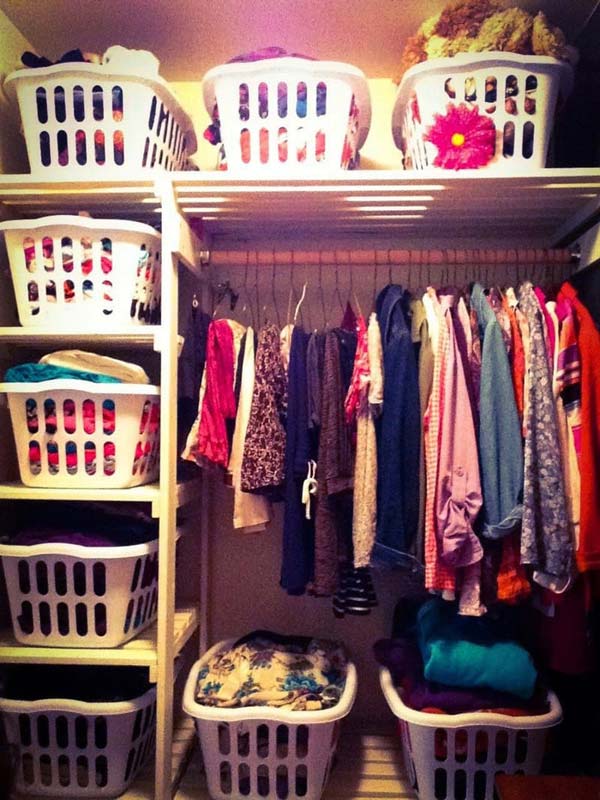 Source: apartmenttherapy.com
2. PVC pipes can be a lot of awesome DIY projects just like this.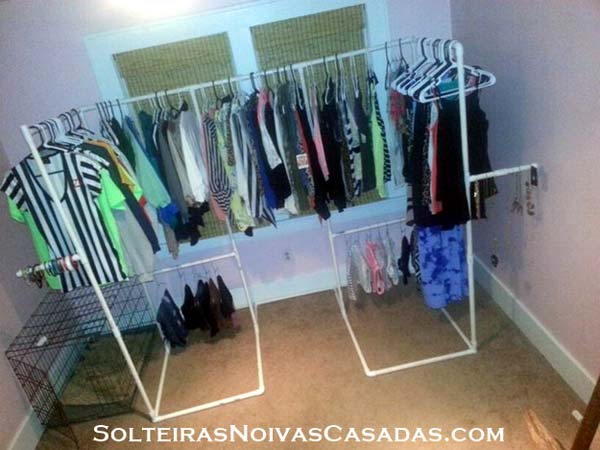 Source: solteirasnoivascasadas.com
3. Install water piping at different and use it as a simple closet.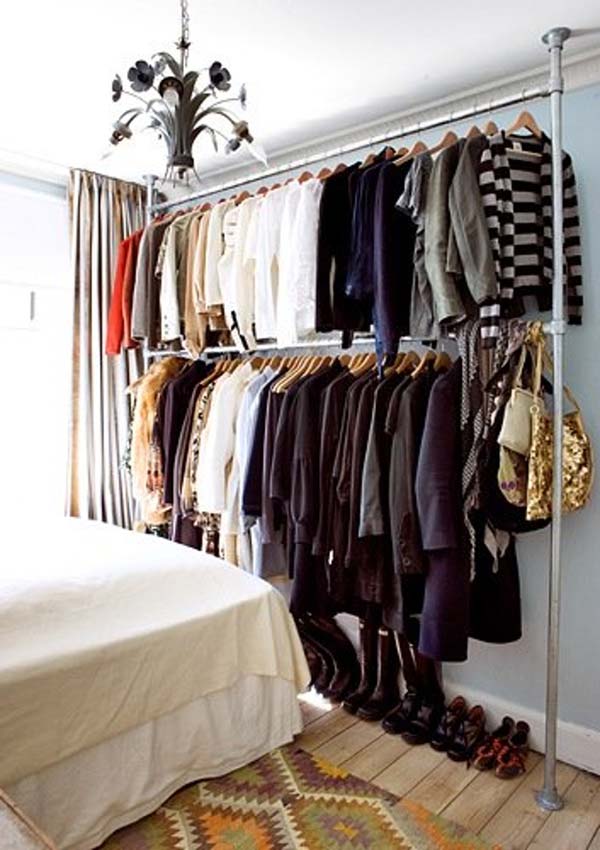 Source: boligpluss.no
4. Install a freestanding door in a corner and brace it with wood strips, then it can be a perfect storage space.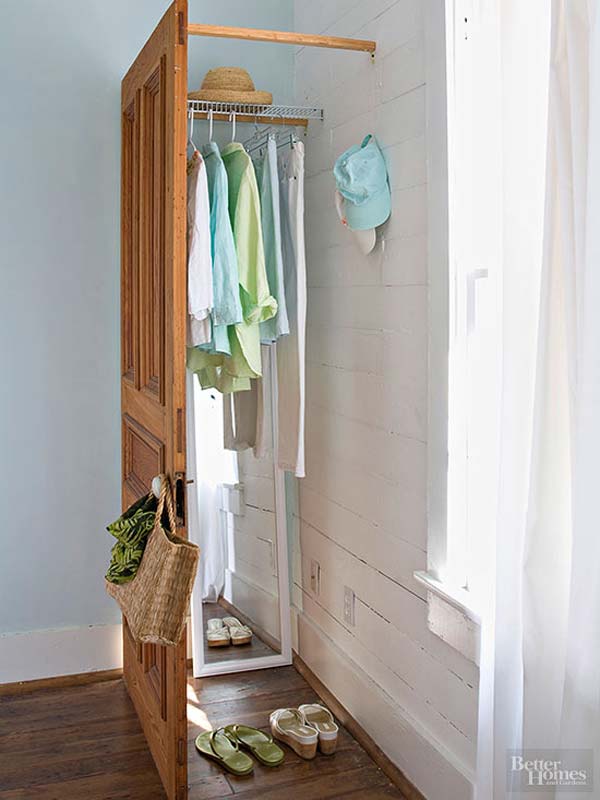 Source: bhg.com
5. Transform any corner into a dressing room, just by hanging a shelf under the ceiling.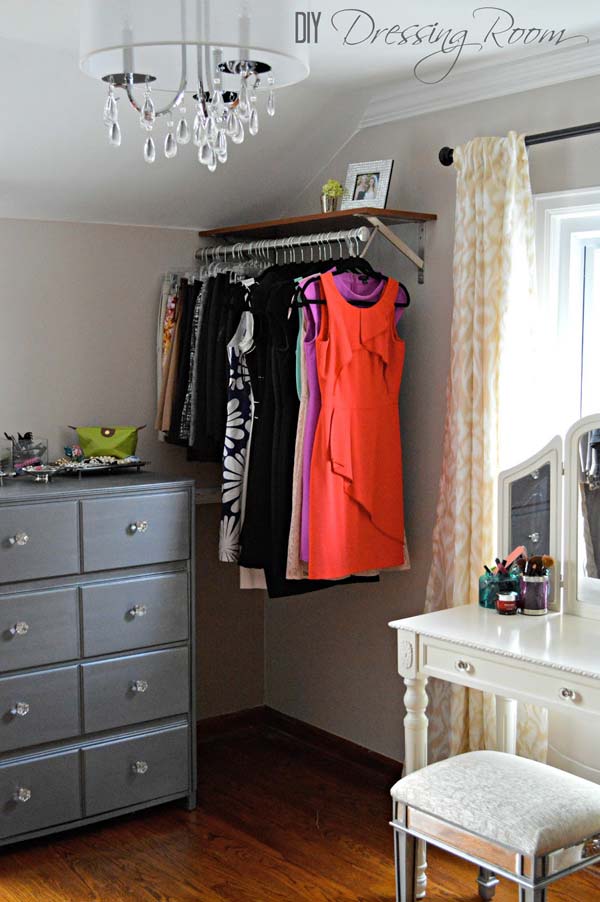 Source: inspiredwives.com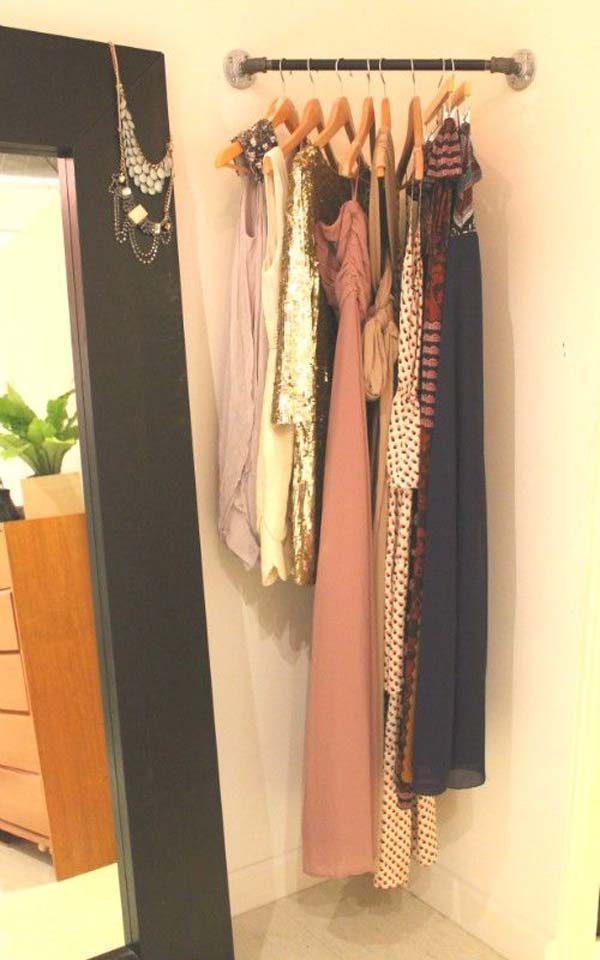 6. Collect some reclaimed pallets and paint them color to create yours.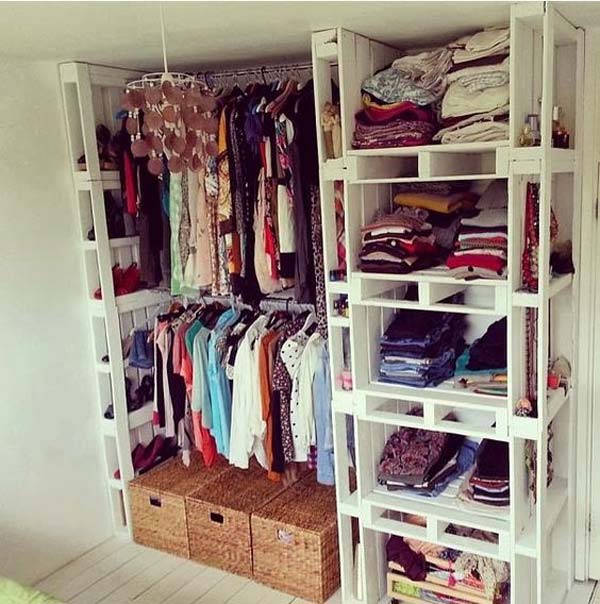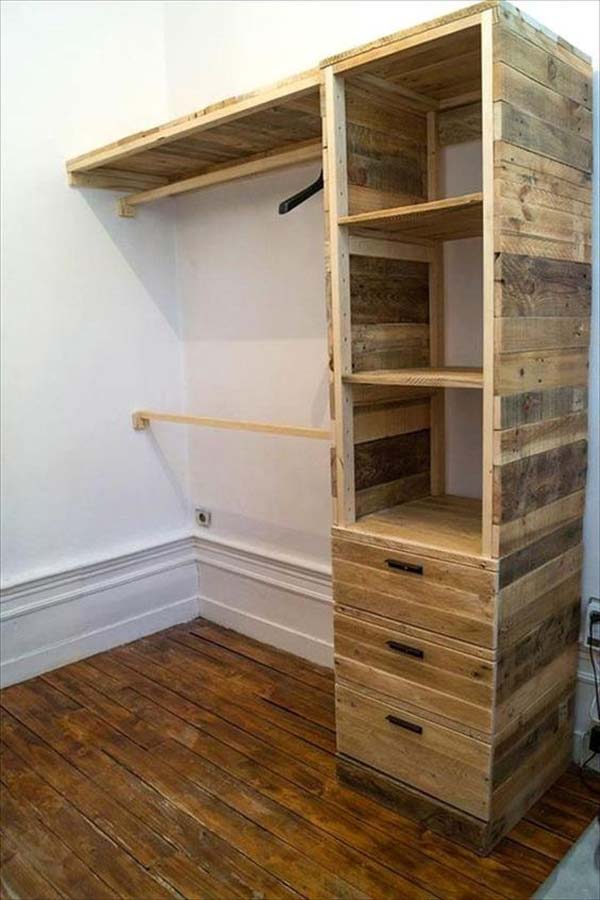 Source Unknown.
7. If you are tired of your boring headboard, why not trying this cool clothes storage behind your bed.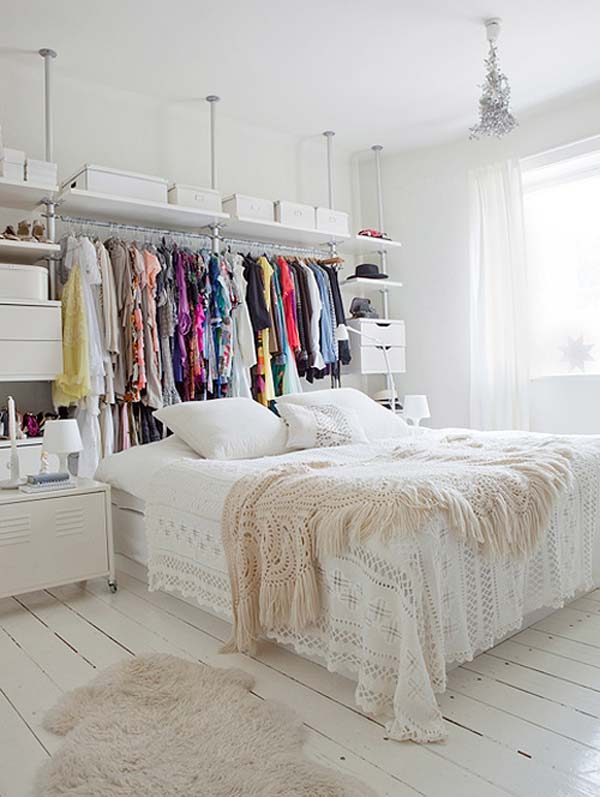 Source: decor8blog.com
8. Give your old bookshelf new life by adding a clothes rod kit to it.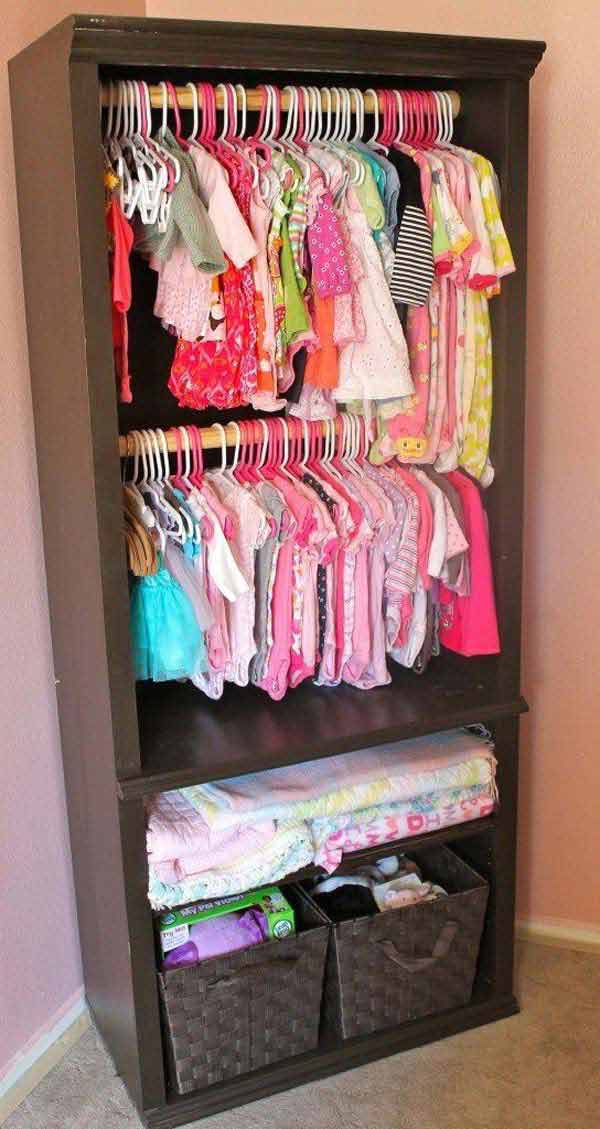 Source: nursery.about.com
9. Old ladders turned into super easy clothes racks.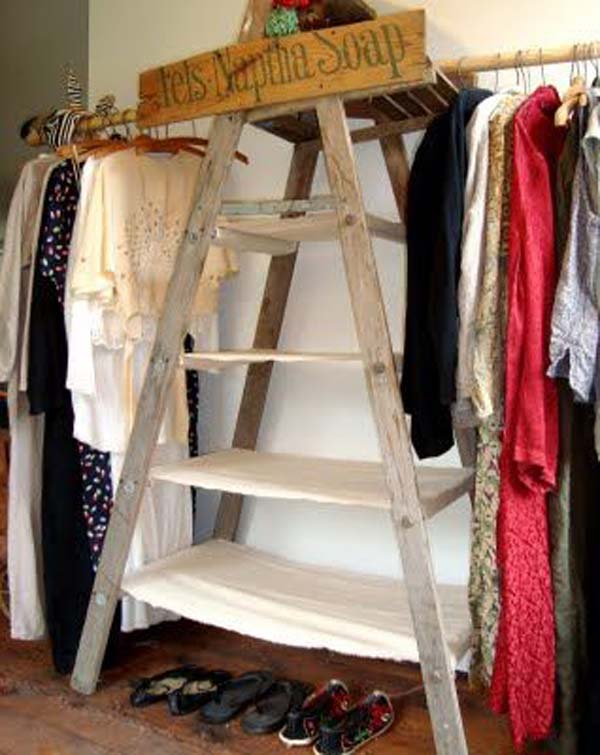 Source: dishfunctionaldesigns.blogspot.com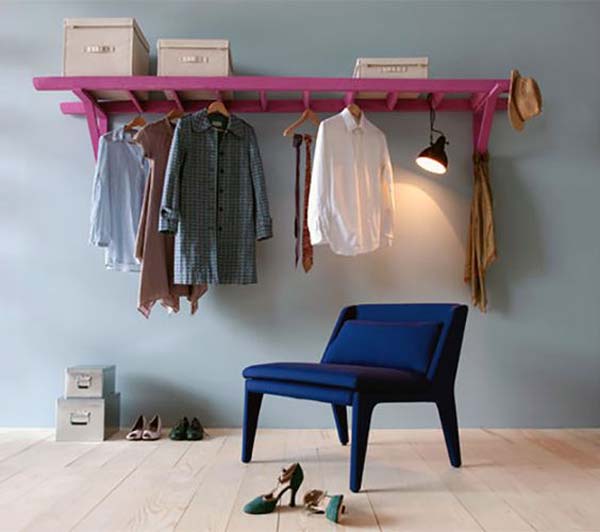 Source: living.corriere.it
10. Combine some shelves that can be found in any thrift shop.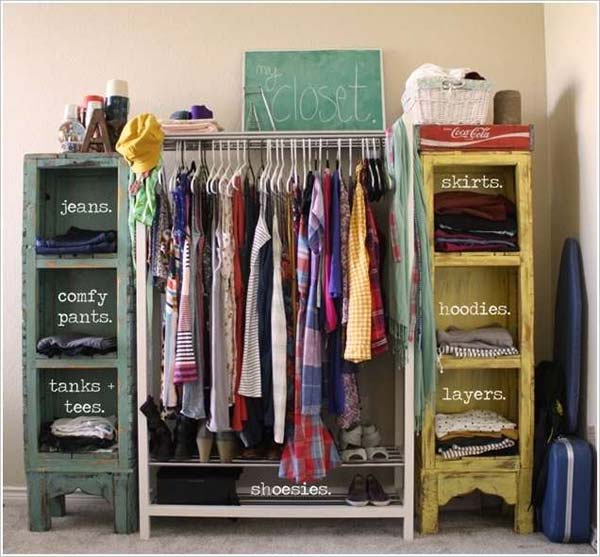 Source: amazinginteriordesign.com