19 Clever DIY Outdoor Cooler Ideas Let You Keep Cool In The Summer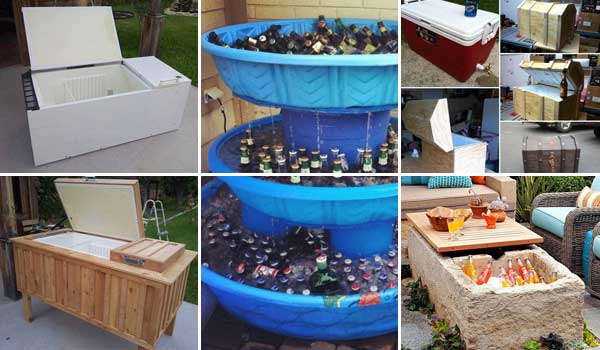 Many people love to entertain outside, such as on the patio, in the garden, or around their home. However, the heat and smoke can be a fly in the ointment. A DIY patio or backyard cooler is a clever and perfect idea for those who enjoy outdoor parties and dinners. Just imagine how inconvenient it is to search for the drink cooler when hosting a party! Am I right?
Here, we will teach you how to make an outdoor cooler with easy steps. For example, you can create a large trough using wooden boards, then fill it with ice and drinks. It can keep your beverages cool for a long time, even on hot days or when using stoves. Isn't this a smart and functional idea? Explore more ideas to make your outdoor parties easier.
DIY Cement Drink Cooler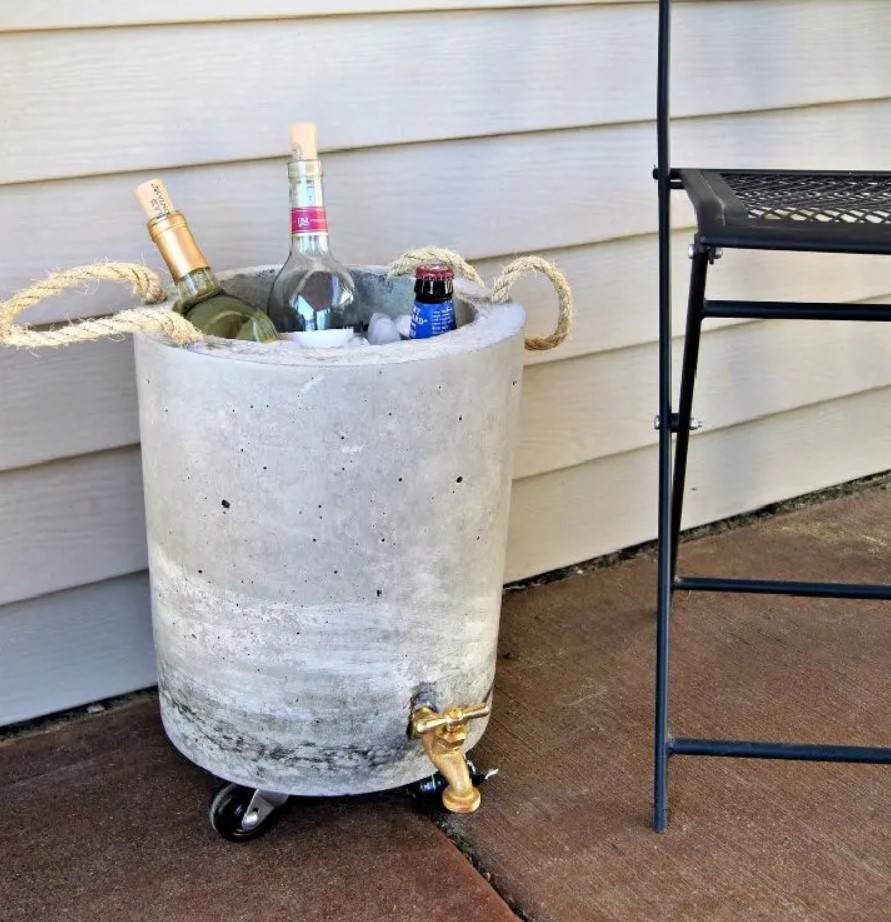 Looking for a practical and stylish cooler for your outdoor activities? This DIY cement cooler is a great option. Whether you're hosting a pool party or barbecue, you can customize it to match your patio decor by using your preferred paint colors. To make this cement cooler, you'll require several essential supplies such as a bucket, cement, tape, a drill, duct tape, and silicone. Make sure you have all the necessary materials before starting this DIY project. Tutorial: dwellinginhappiness
$10 DIY Super Cooler
This awesome DIY cooler is perfect for those times when you want to keep your drinks cold while camping, picnicking, or hanging out by the lake, without breaking the bank. It's a space-saving solution that eliminates the need to buy an expensive icebox from the store.
Portable Cooler Bar and Stand for Decks
Check out how these YouTubers made an impressive cooler bar and stand for their ice chest – it's both stylish and practical, and makes it easy to keep your drinks cool and within reach. They bought the cooler itself from a store, but built the surrounding structure themselves. We think it's a great DIY project that lots of people would enjoy.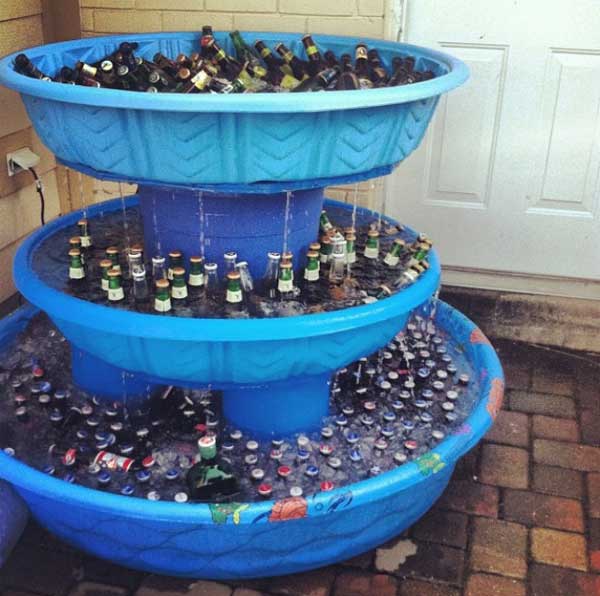 Source: imgur.com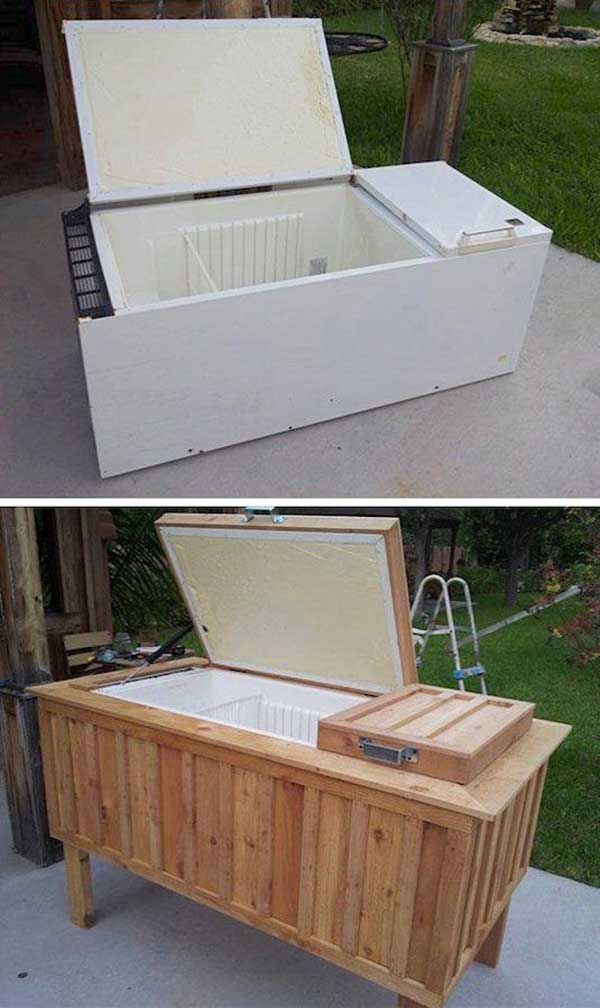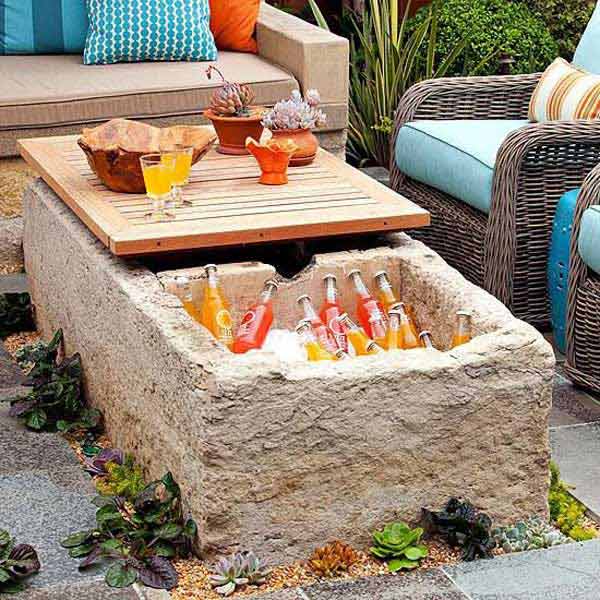 Source: bhg.com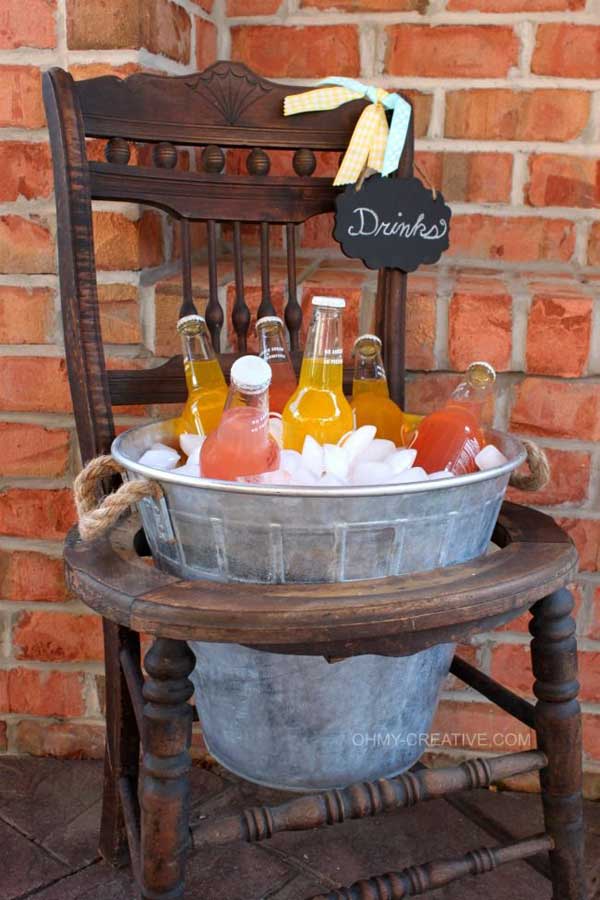 Tutorial: ohmy creative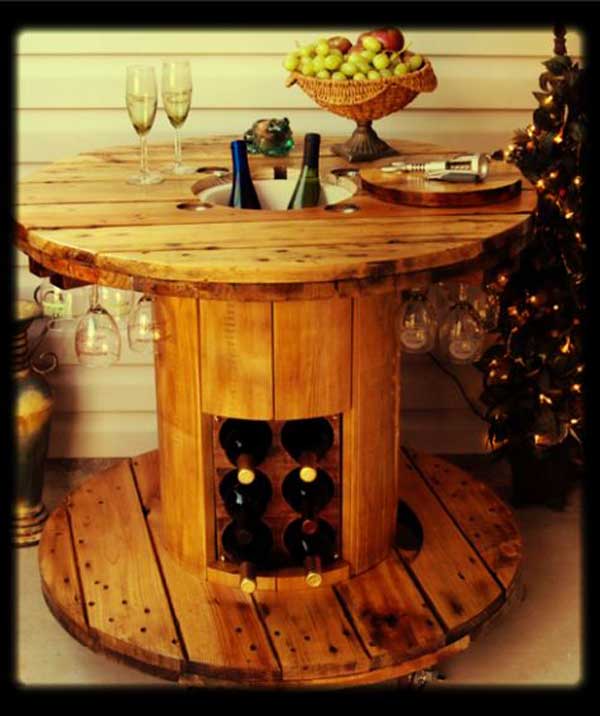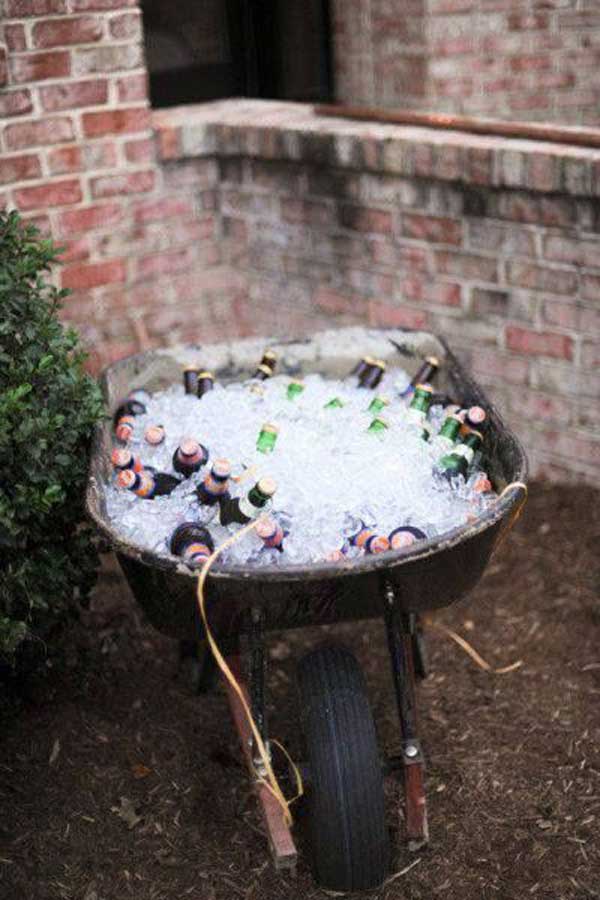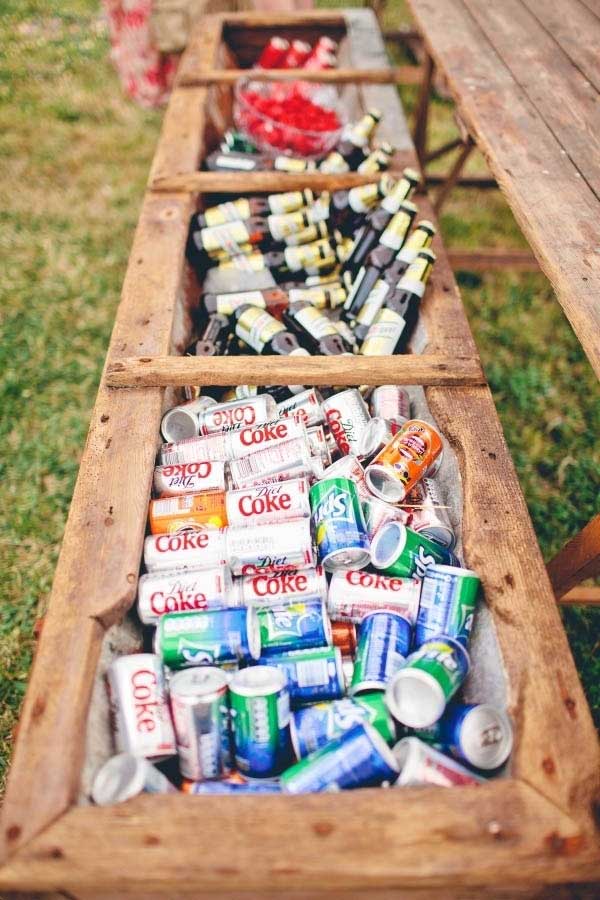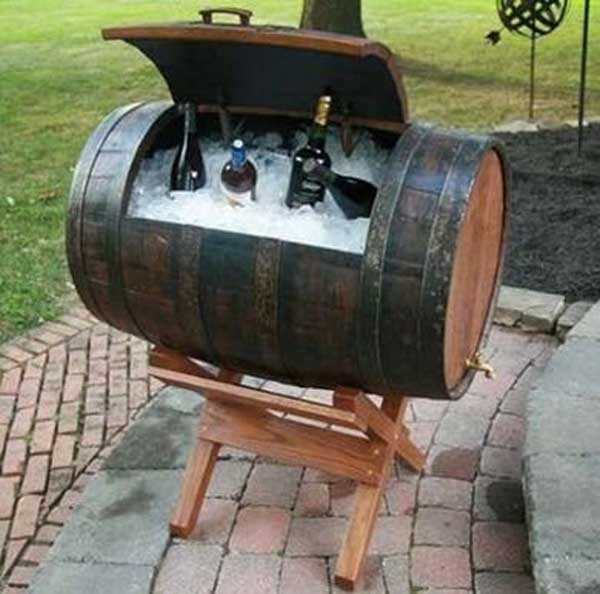 Source: bobvila.com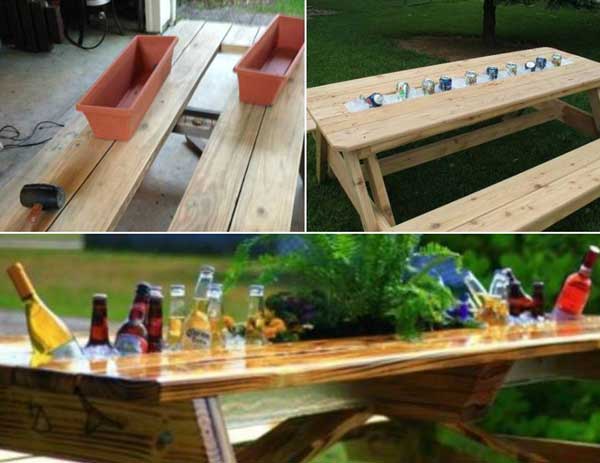 Tutorial: domesticated-engineer.com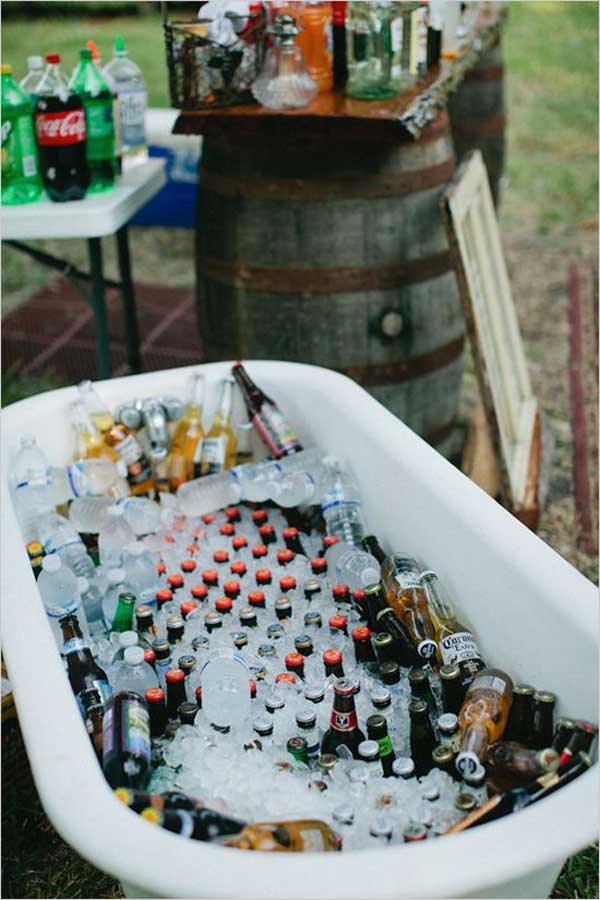 Source: weddingchicks.com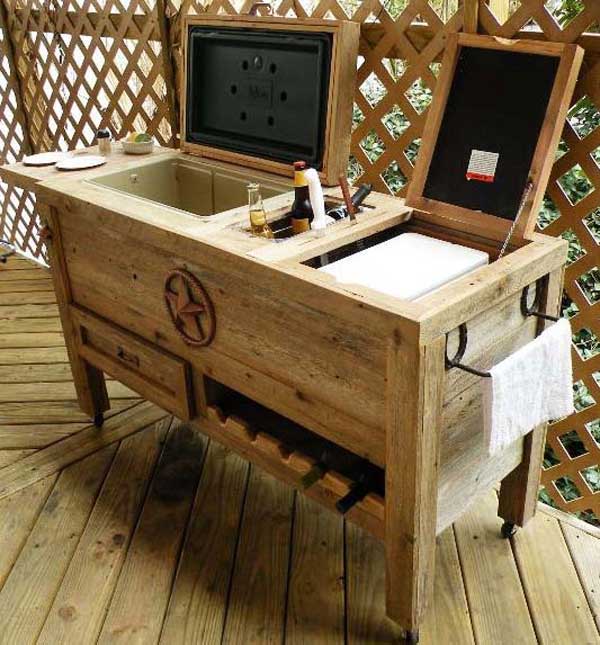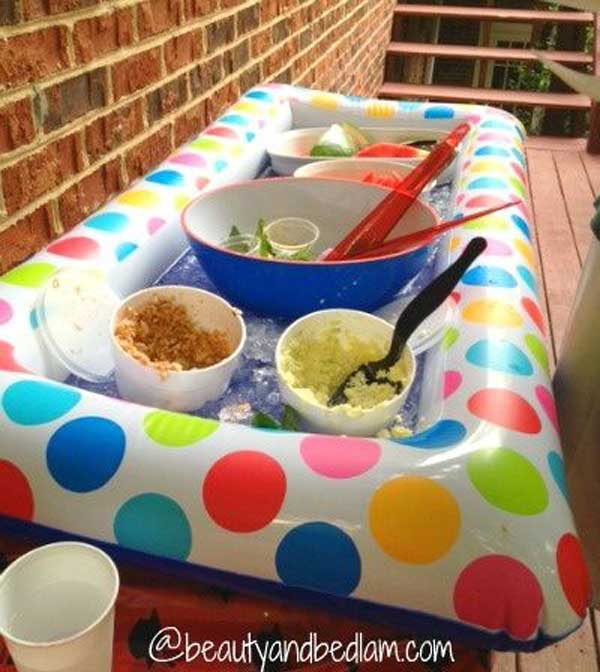 Source: beautyandbedlam.com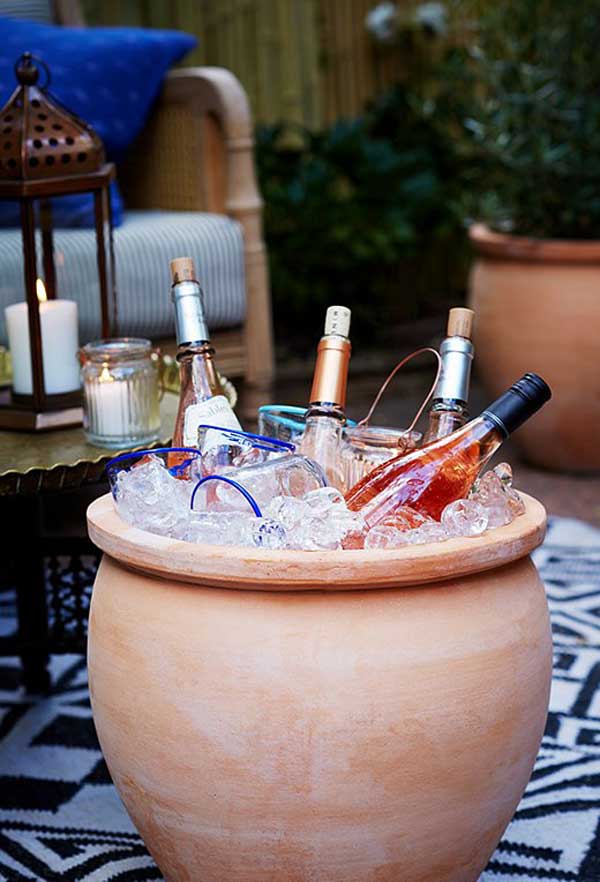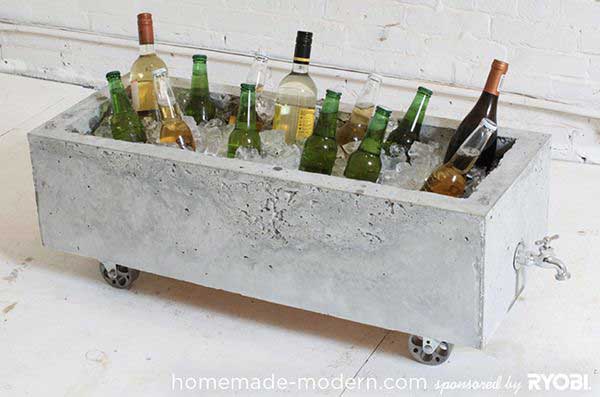 Source: curbly.com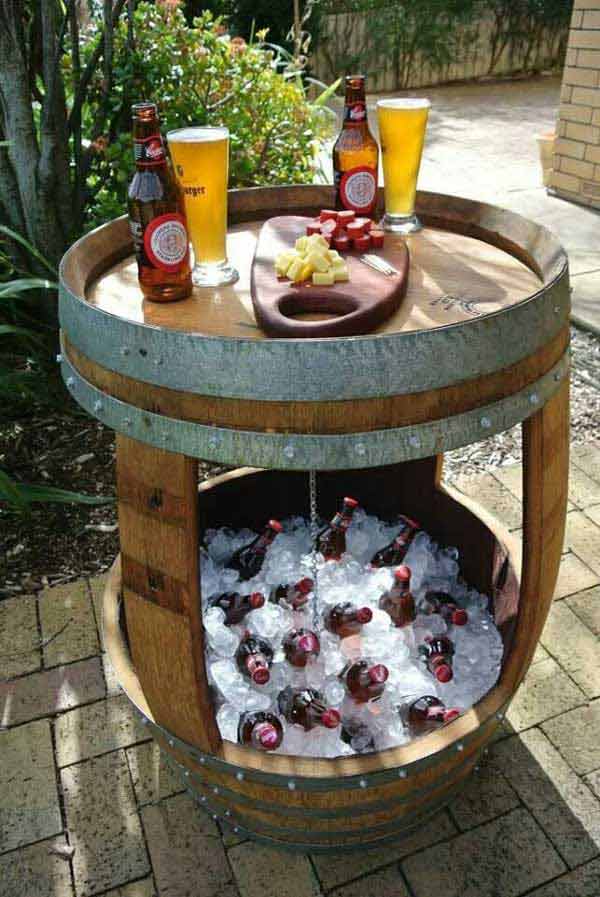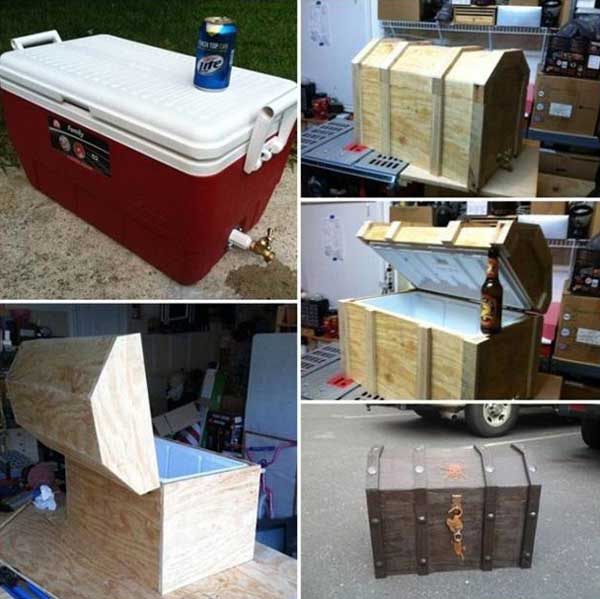 Tutorial: imgur.com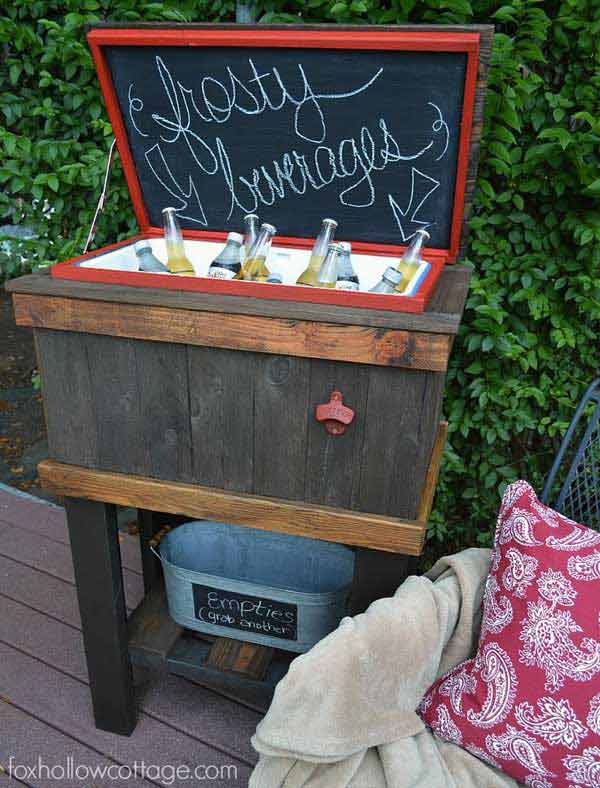 Tutorial: foxhollowcottage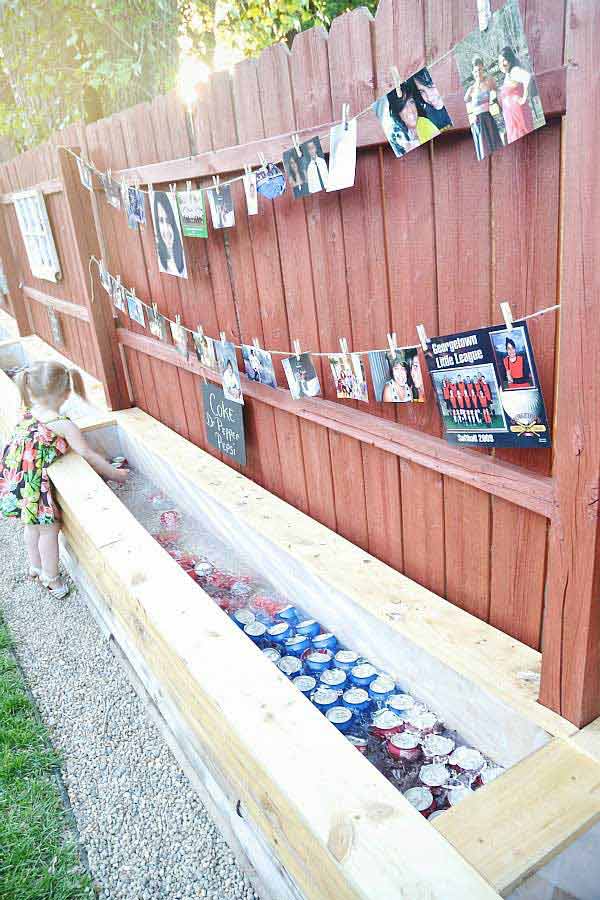 Source: lizmarieblog.com