32 Fabulous Pendant Lights to Illuminate Your Kitchen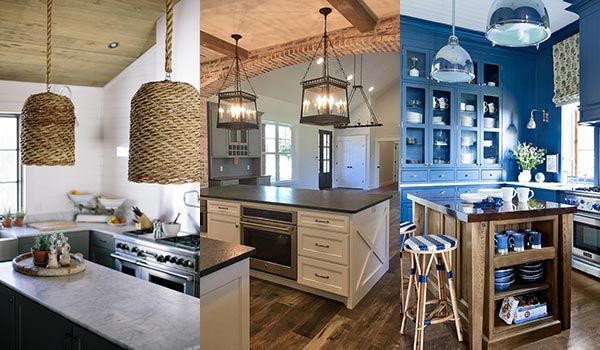 How can you use pendant lights in a kitchen? Pendant Lights can grace your spaces significantly. They do not just give plain lighting, but elegance and function, to a space. It is a versatile lighting fixture which provides all three types of light in your home – ambient lighting for style and drama, task lighting for focus and accent lighting for mood setting. Don't you want to have all that in your kitchen? In this article, we will introduce the benefits of kitchen pendant lights and you will never spend a boring minute in your kitchen ever again.
Each meal you create has to be whipped up with precision. No room for missing ingredients or steps. Focused lighting helps you achieve these. As practical lighting, pendant lights installed over your kitchen islands should provide the bright lights you need to see through your tasks – slicing, cooking, plating. However, consider the number of pendant lights to use. Overwhelming blinding lights from a needless number of pendants will ruin your style and purpose. Consider the size of your kitchen and work space. Check out the following 32 examples and get inspired!
1.White Drum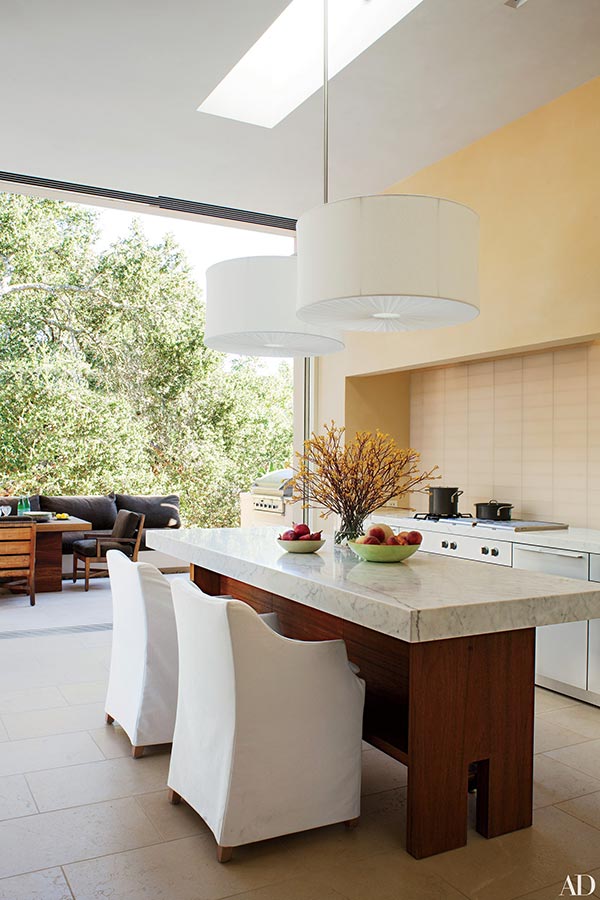 Beautiful solid drum pendants in white fabric. Gives a fresh finishing touch to the breezy kitchen layout. Two huge drums give the pool of brightness you need for the size of your table.
2. Rattan Basket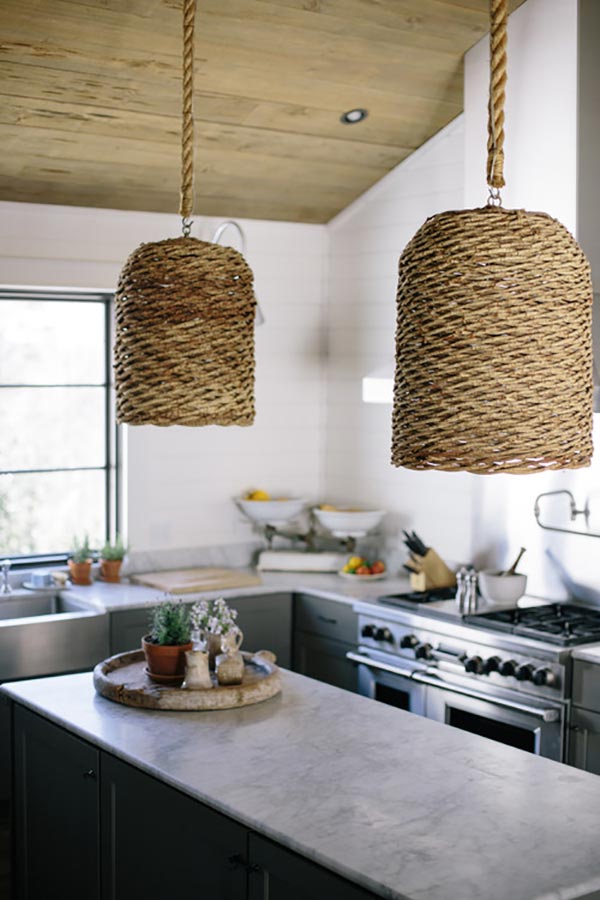 Creative use of rustic baskets. These Rattan baskets turned into pendants add a charming country home appeal to this farmhouse kitchen.
3. Tube Pendants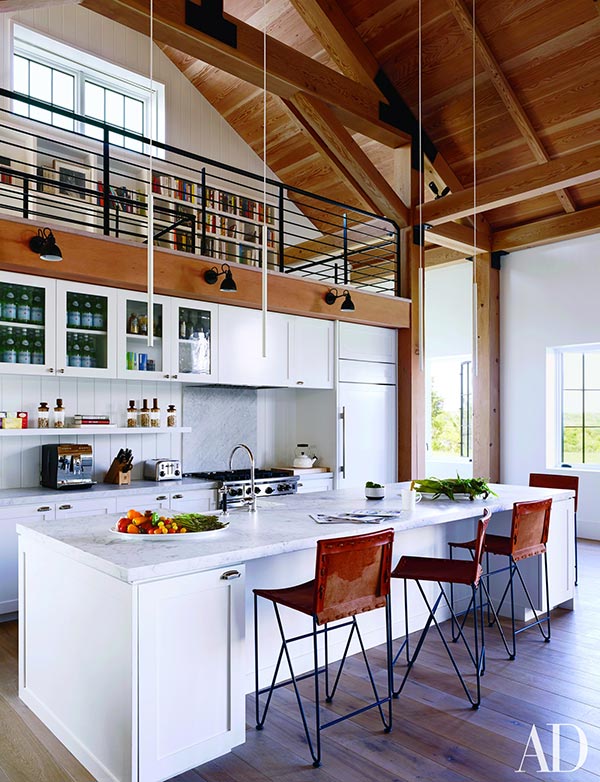 Chic and fab! These slim tube pendant lamps will make all meals and cooking scrumptious. The contained pool of light is perfect for this kitchen setting.
4. Linear Metal Pendant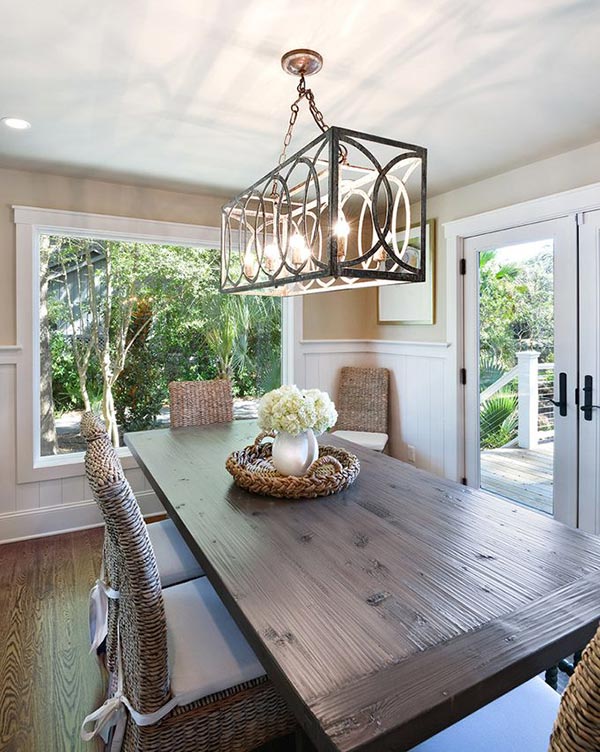 Check out this modern looking linear pendant light using a steel frame. Steel and glass over a dark reclaimed wood complete a shabby chic feel. Elegance is the name.
5. Clear glass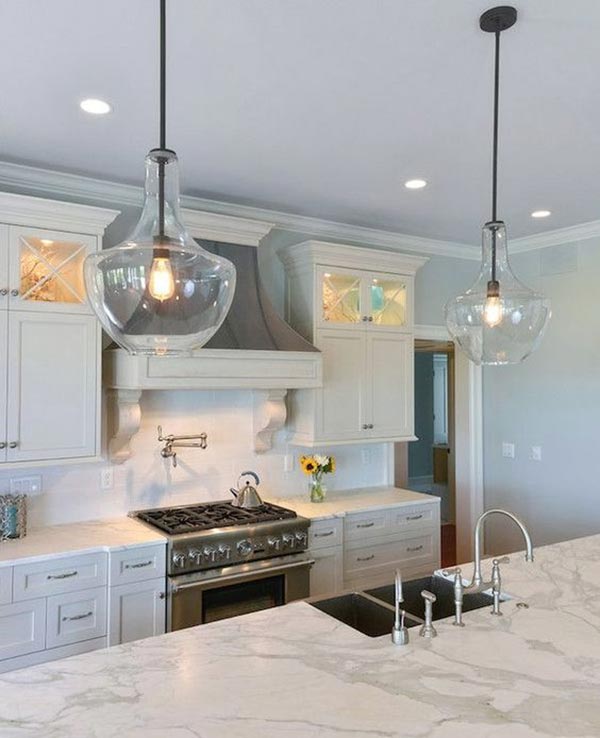 Glass pendants provide ambient lighting to the whole kitchen as light is diffused by the clear glass material. The white walls and cabinetry magnify illumination and the marble workspace intensifies the lighting effect.
6. Blue kitchen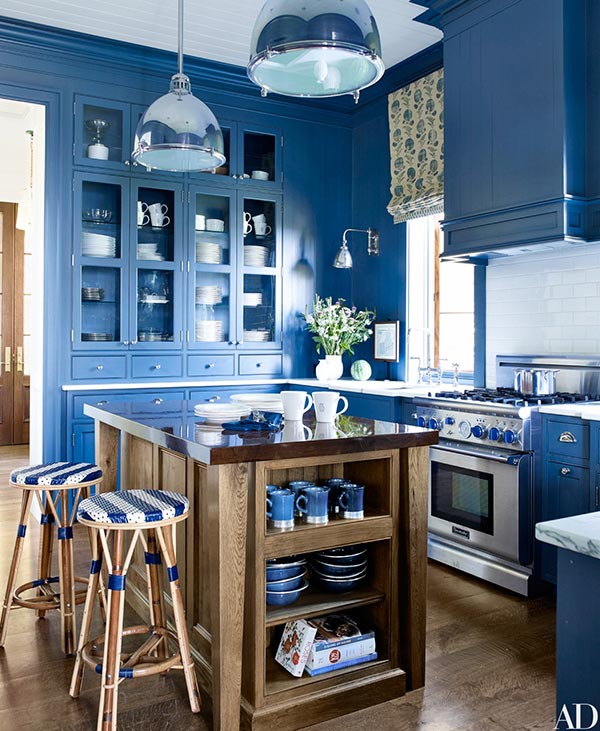 Muted blue glass pendants compliment a beautifully blue-hued kitchen. Not in any way excessive nor overpowering, but playful and soothing. Not a single blue mood day will be spent here.
7. Oversized Dome Pendants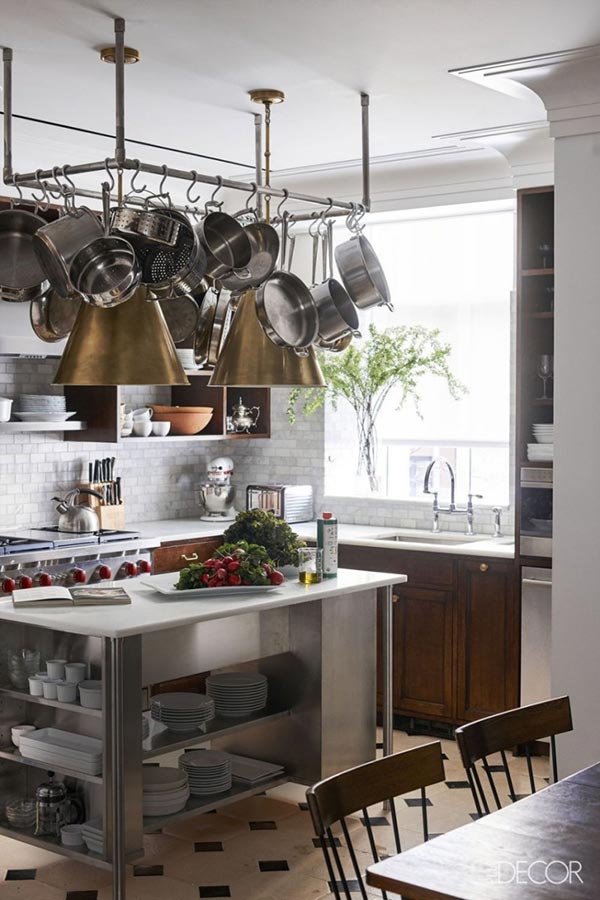 Two oversized brass dome pendants nestled among stainless pots and pans give a practical and industrial feel to your working space. Definitely gives intense light which will allow you to see your work clearly.
8. Cluster Globe Pendants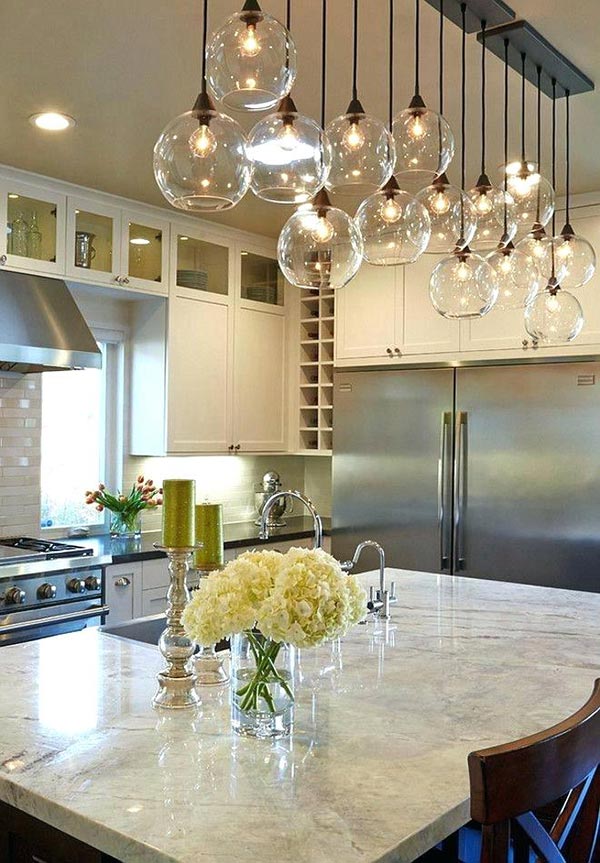 Multiple globe pendants provide a double purpose of illumination and warm vibe to this kitchen island cum dining table.
9. Steel Orb Pendant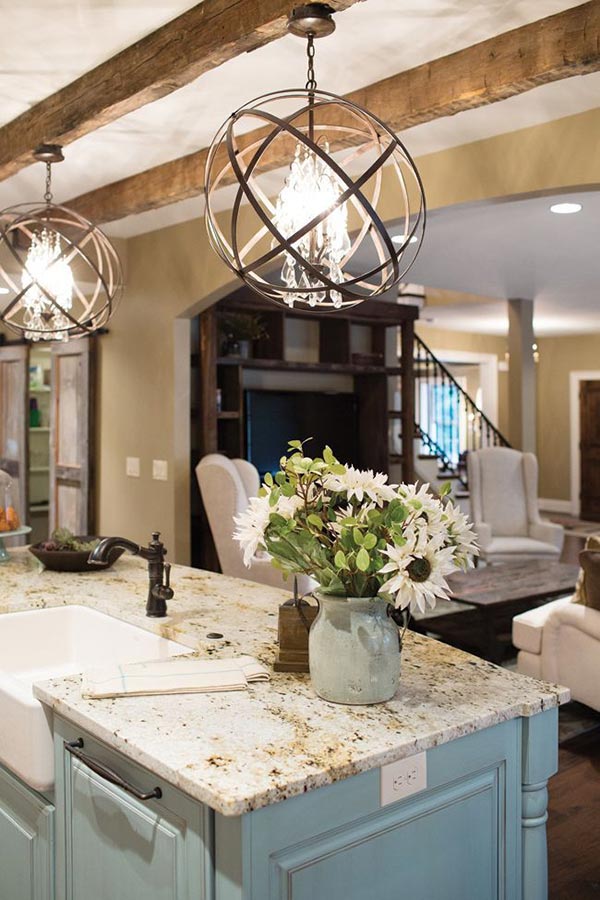 Geometric steel pendant lights over marble space combines function and style. Prepare your meals with glam and glamour.
10. Dome Pendants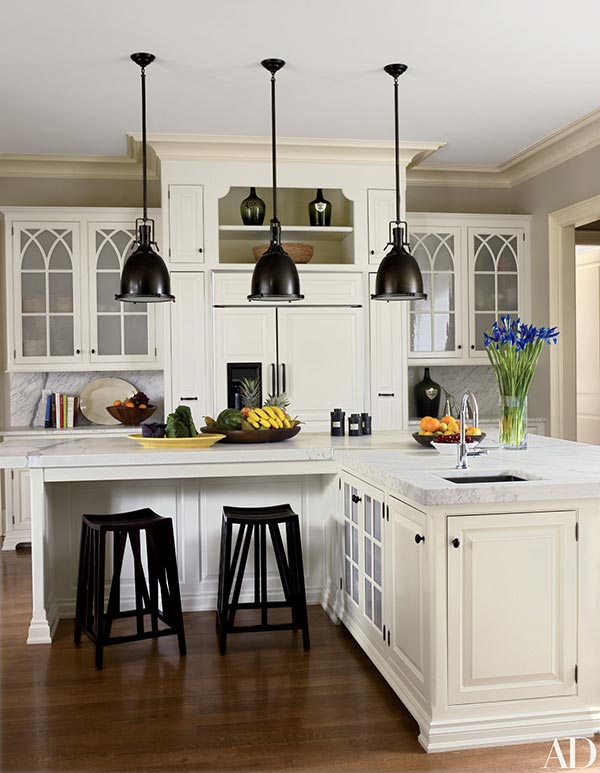 All-white palette kitchen. It is beautiful. It's clean, makes the room big and airy. But also makes it dull. Cosy it up with these three black dome pendants.
11. Light bulb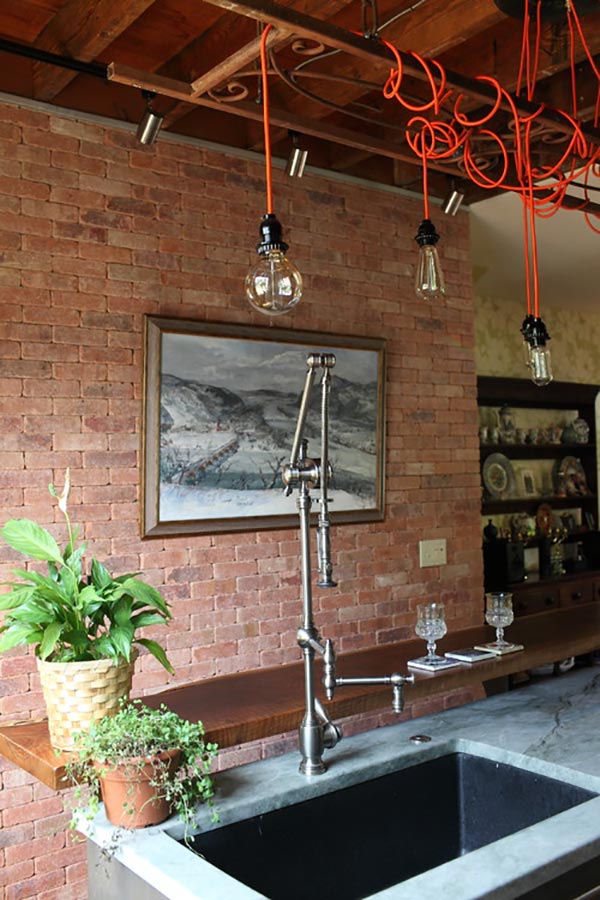 High ceiling? No problem. A versatile pendant can be suspended from your ceiling to bring the light down to where you work or eat. Ideally, keep a 30-40" clearance from the surface area.
12. Long bar Pendant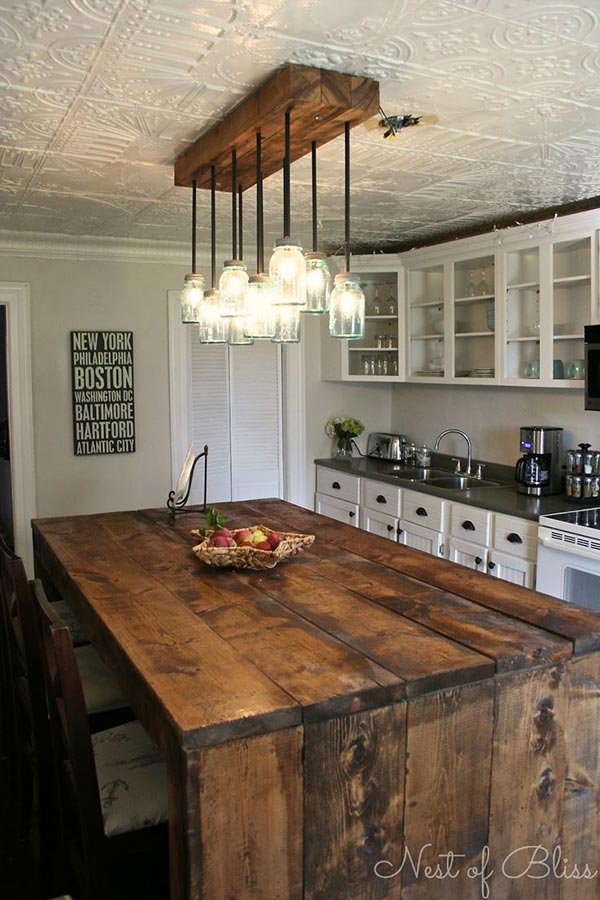 This cluster of glass pendants on a wooden long bar serves as a stunning compliment to your massive wooden dining table.
13. Slim Linear Cone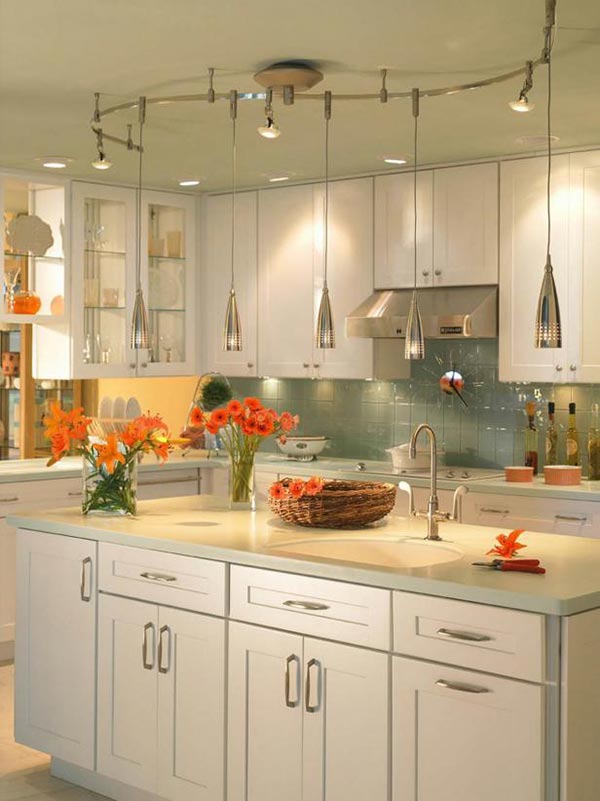 Far from traditional. These silver metal slim cones pack a punch. Absolutely gorgeous in a winding curved shape for style and function. Suspended mid air to cast focused lighting.
14. Vintage Pendant Light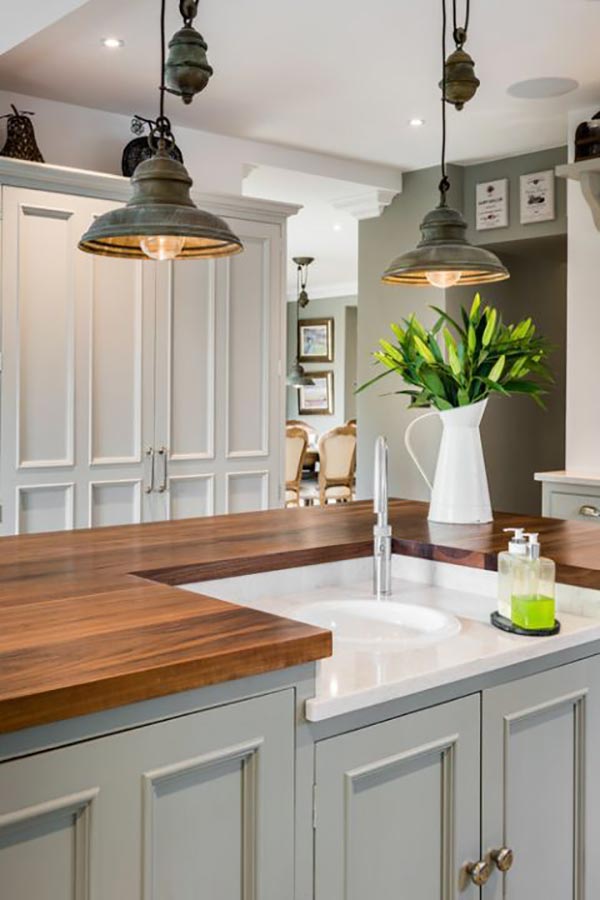 Two vintage pendant lights over wooden working space give a timeless character to your kitchen. Contemporary vintage look achieved. Who says it isn't possible?
15. Quirky and Decorative Pendants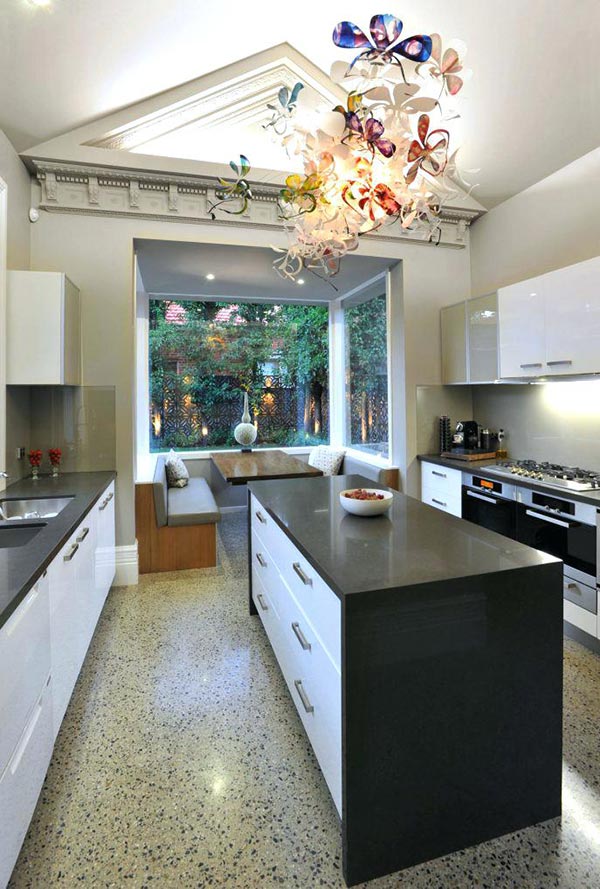 A pendant can be a fashion statement too! A piece of art hanging from your kitchen ceiling, this pendant provides a happy trendy glow to your kitchen.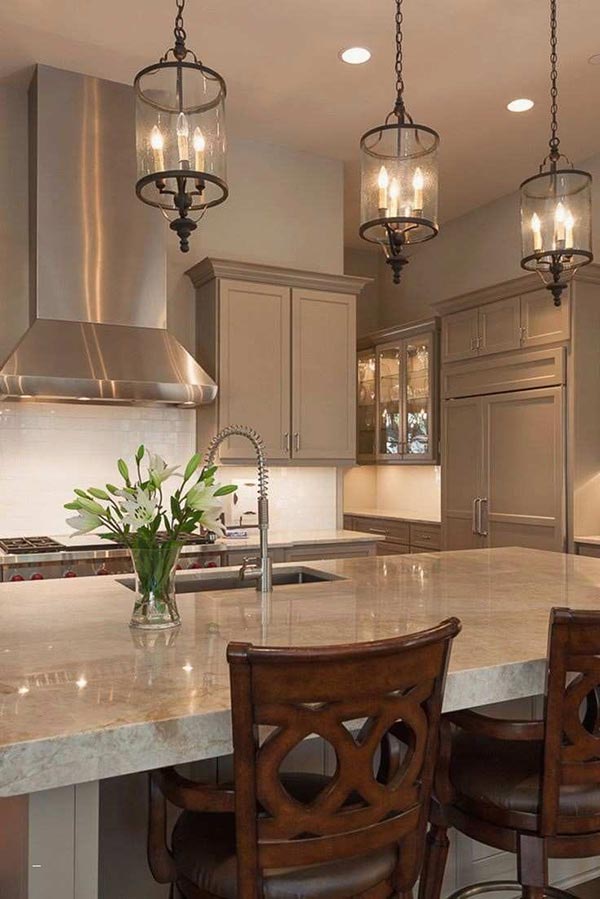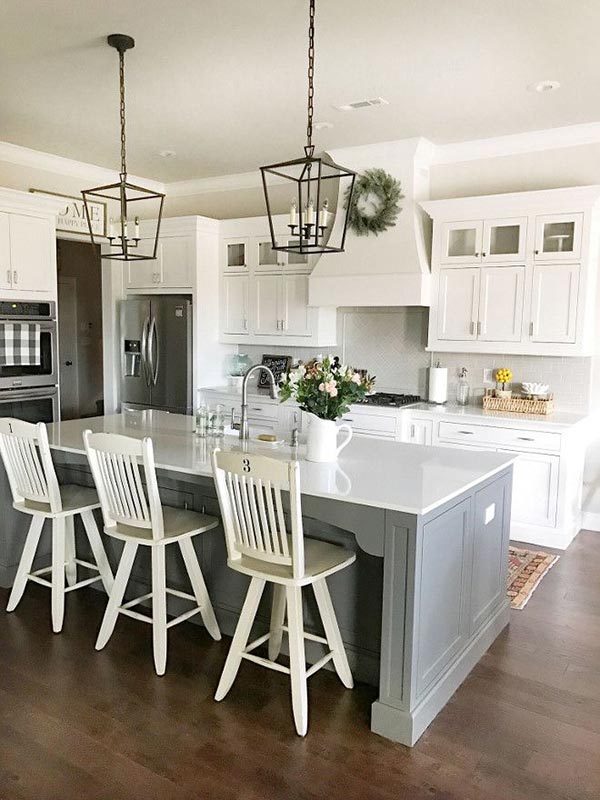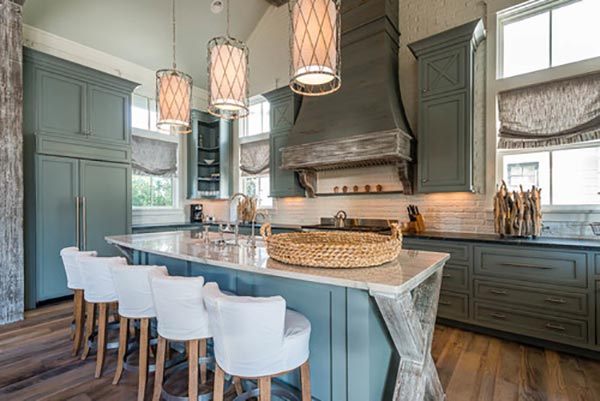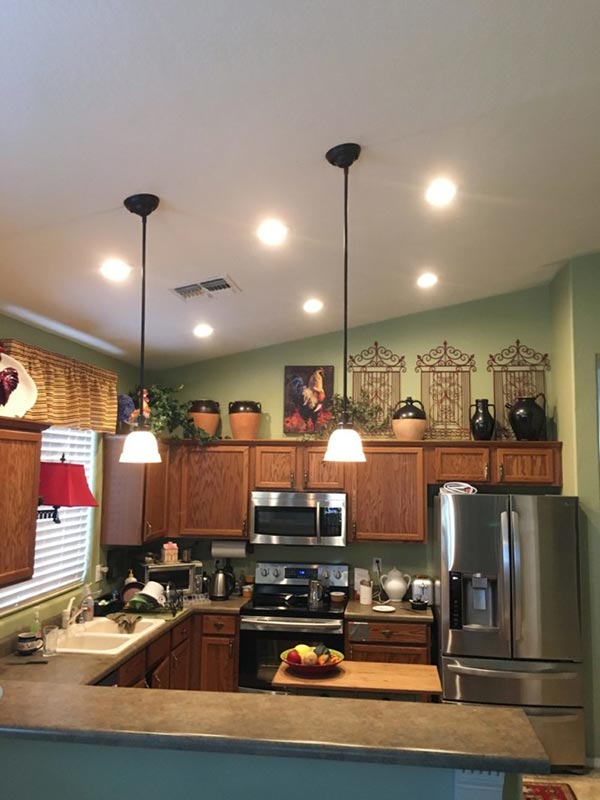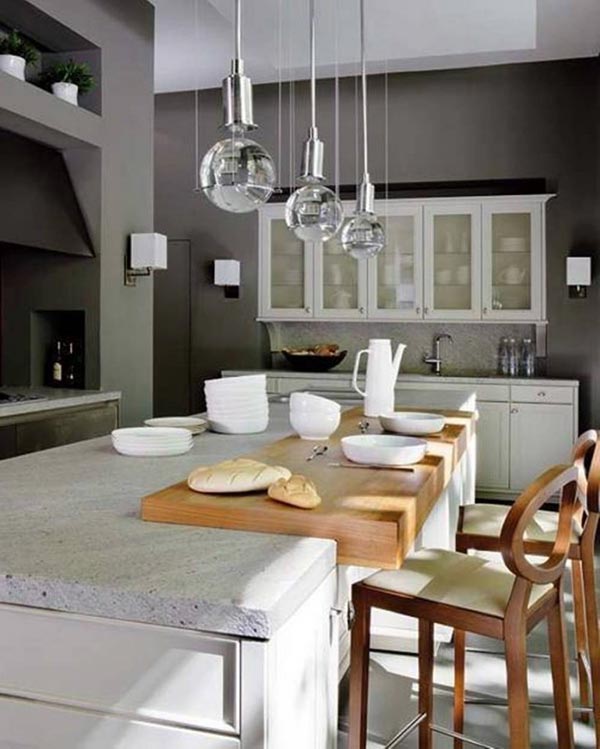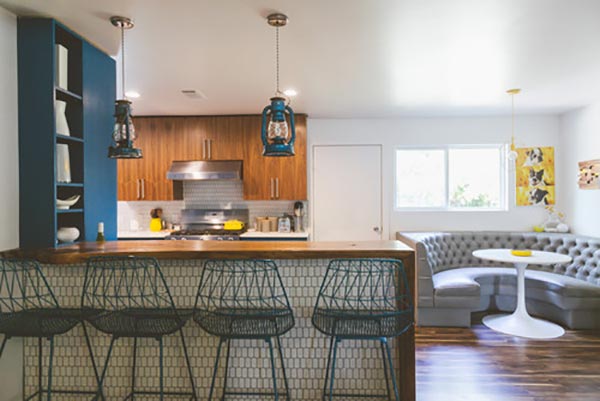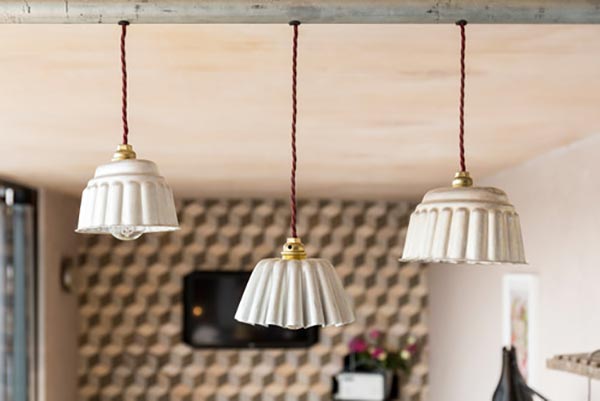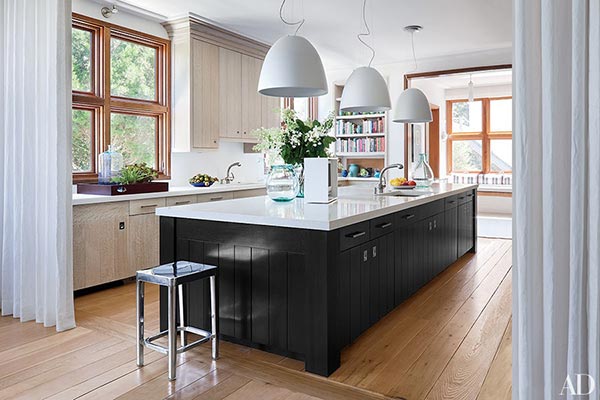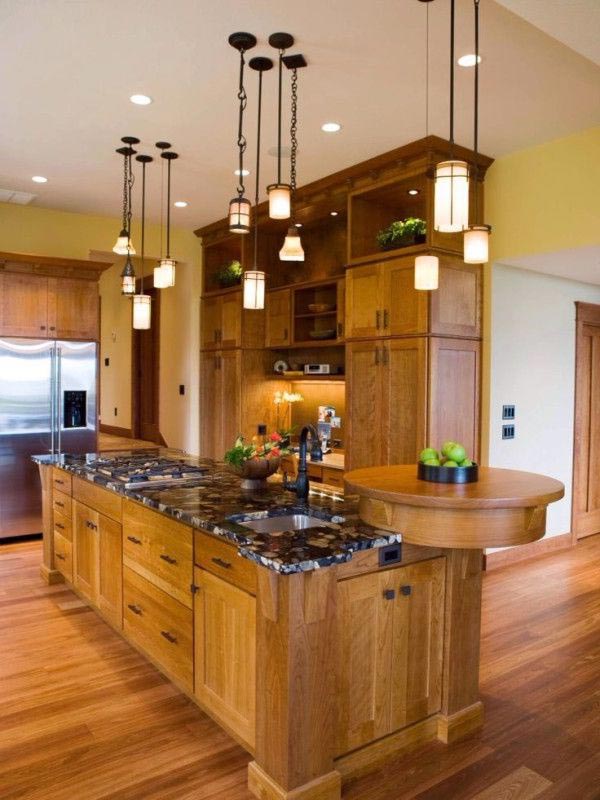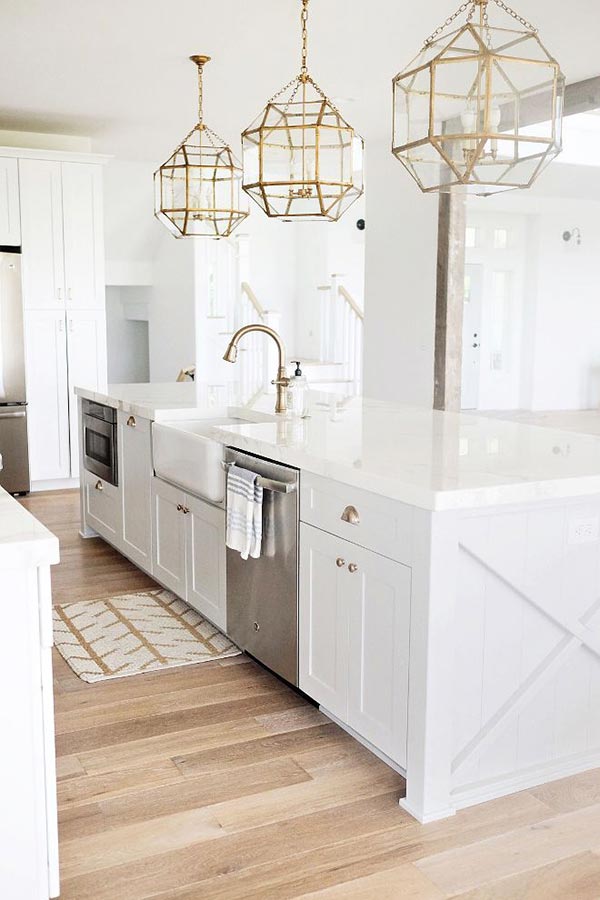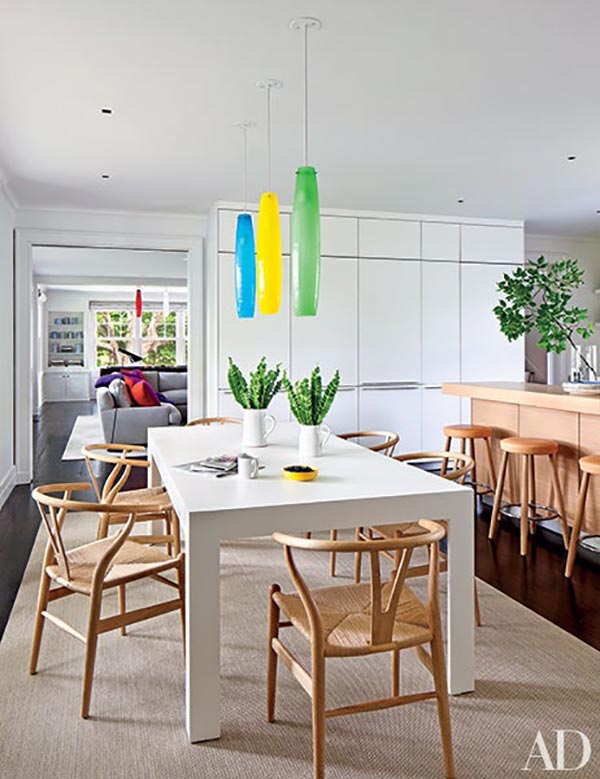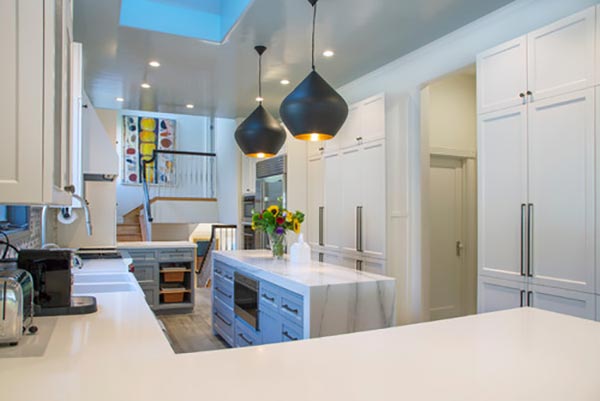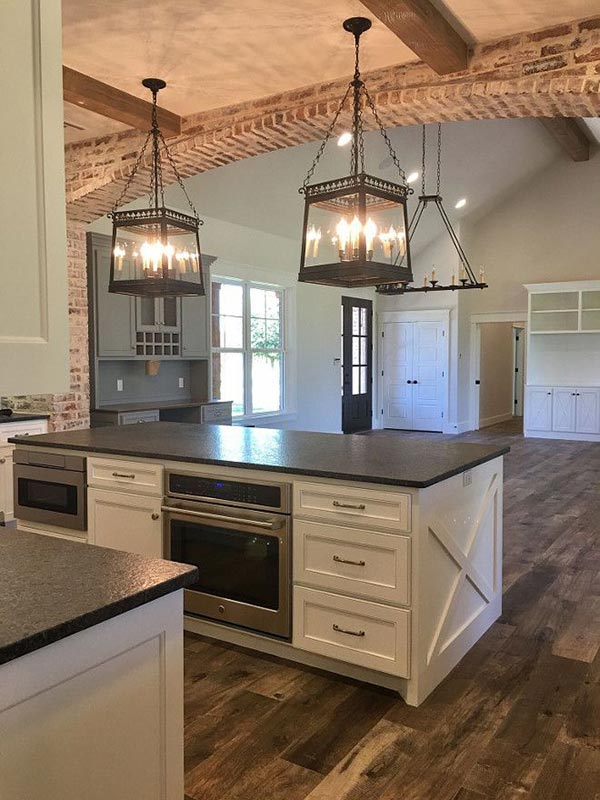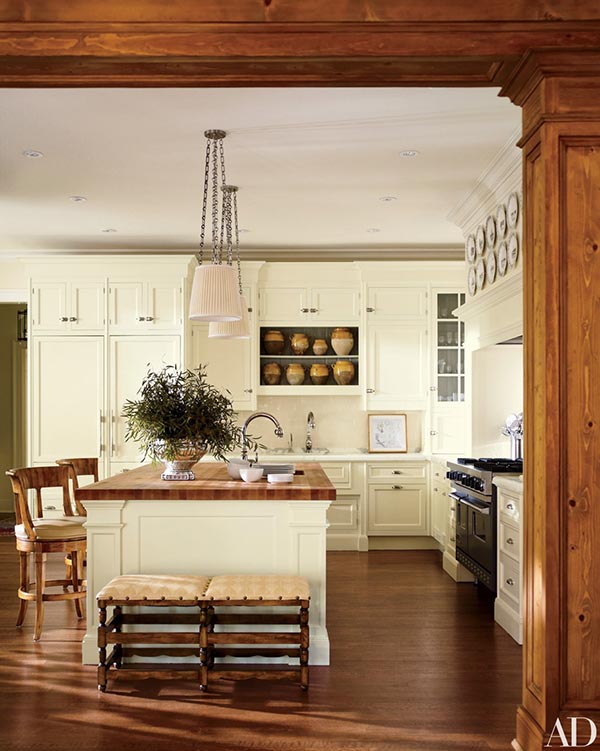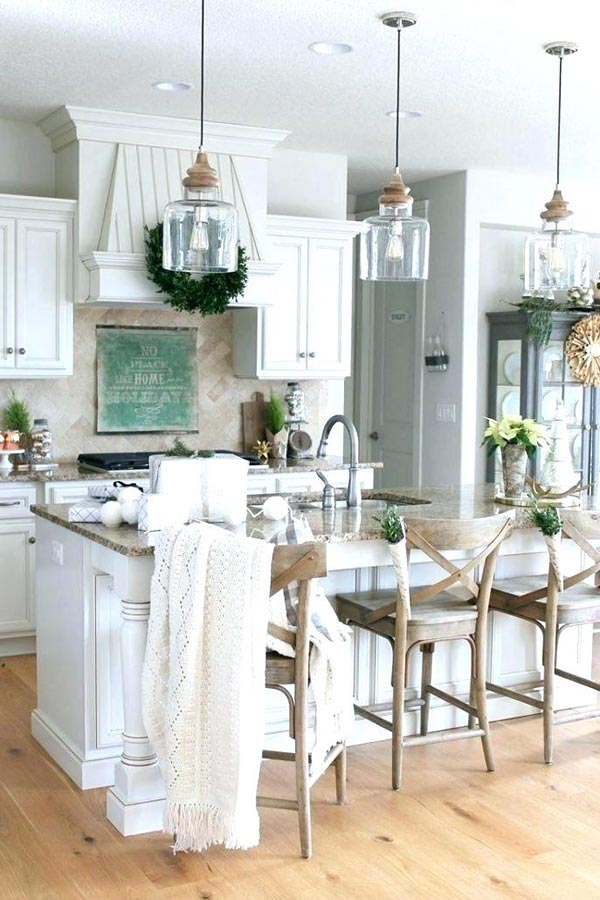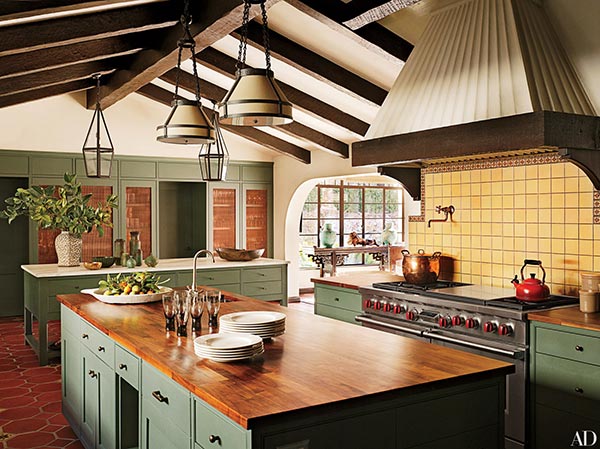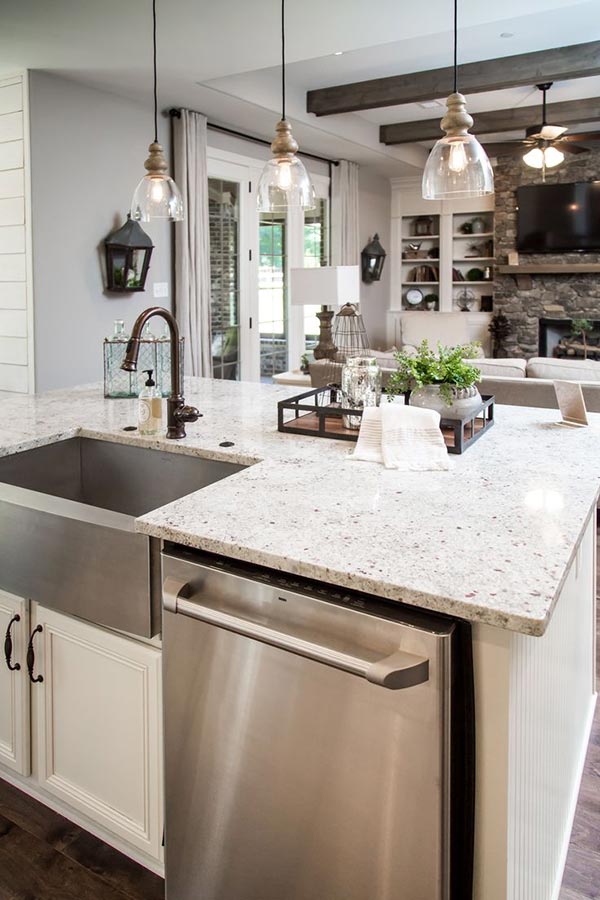 Image 1.3. 6.10.23.26.29.31 Source: architecturaldigest.com
Image 2.18.11.21.22.27 Source: houzz.com