Make Your Home Brighter & Roomier With These Hanging Decorations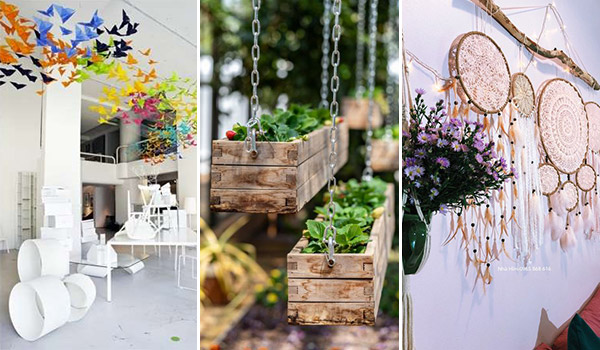 Have you ever walked into a new house or apartment, and felt surrounded by a complete lack of personality? No matter which way you turned, the very corners seemed to echo…nothing… Then you moved in and found yourself wishing you could inject your personality into those empty spaces.
But how? Often, there isn't a lot of room, and—especially when renting—painting simply isn't an option.
You can brighten up your home, adding all the personality you want, by using hanging decoration ideas. Usually we think of pictures, and that's a good place to begin. But don't limit yourself. Use your imagination. After all, it's your personality you want to add to your home. To help you get started, here are some great—
IDEAS FOR HANGING DECORATIONS—
1.Colorful Hammock–
A hammock's flowing lines compliment nearly any surroundings. And there is no easier way to relax than to just lie back. Let your hammock can handle everything.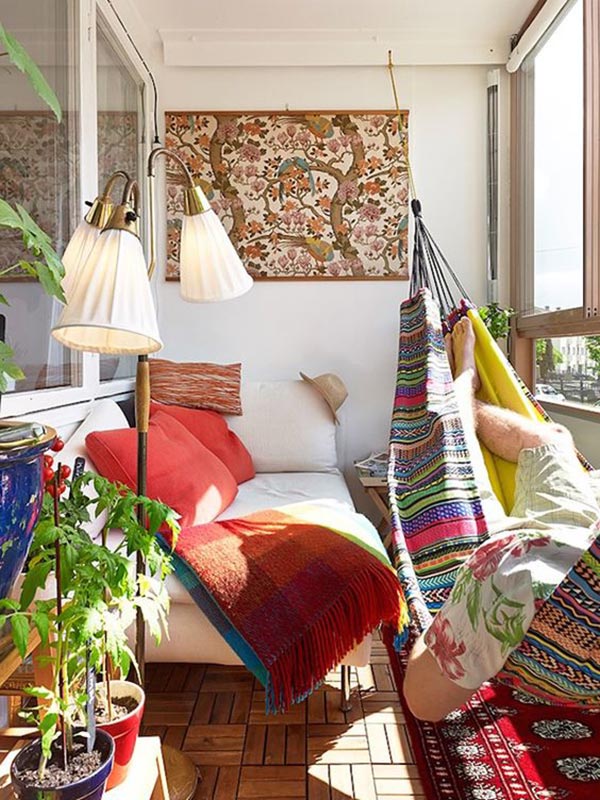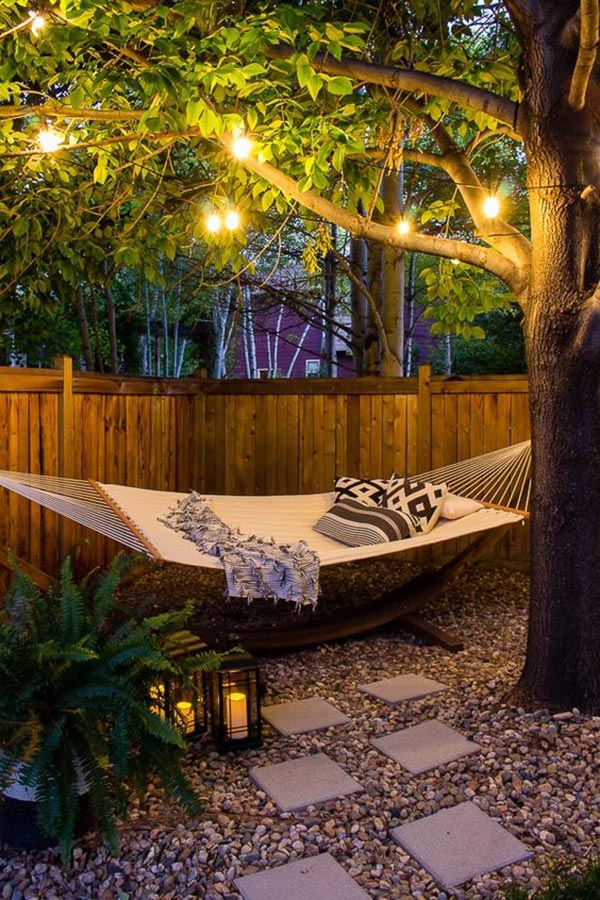 Via porch.com
2.Bunches of Butterflies
So you are stuck inside. You don't have to feel stuck. Take three or four different colors of paper. Remember how you used to fold paper, cut people shapes, open it, and there would be a line of people holding hands? Fold your colored paper, cut butterflies so that when you open it, you will have connecting butterflies. Do it with several different colors. Hang them from the ceiling.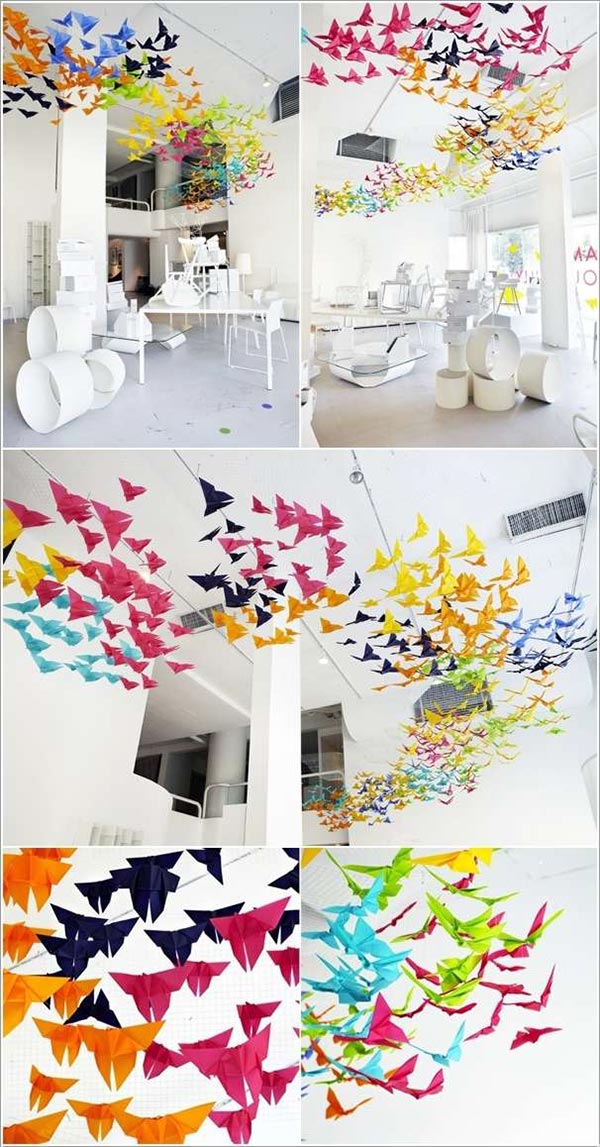 via: mymodernmet
3.Hang a dream Catcher
Why stop with one above the bed? We need good dreams to reach us everywhere, don't we? If you want, you can even make your own… Yeah, they're tricky at first, but so much fun.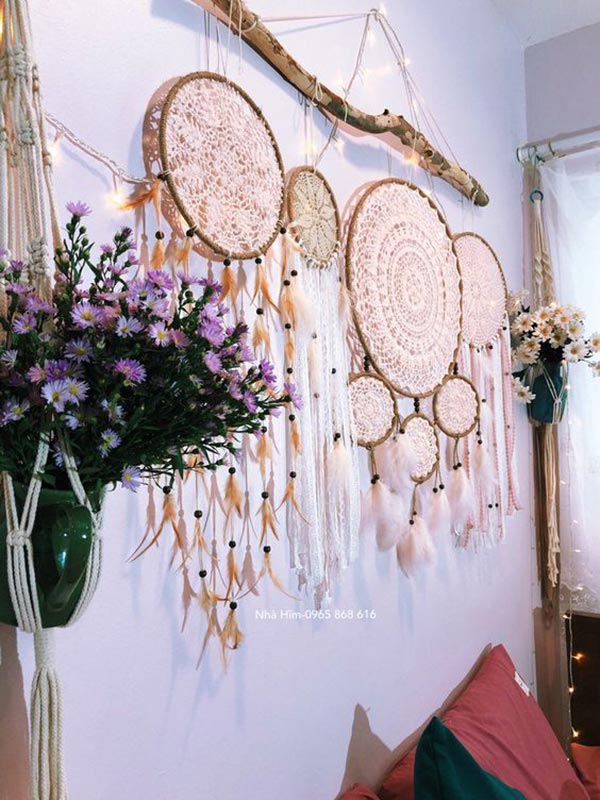 Via: pinterest.com
4.Collect-and-Hang
What do you enjoy collecting? Keyrings? Small, interesting mirrors? Find some string or wire and hang them! You might be surprised what a conversation starter you have!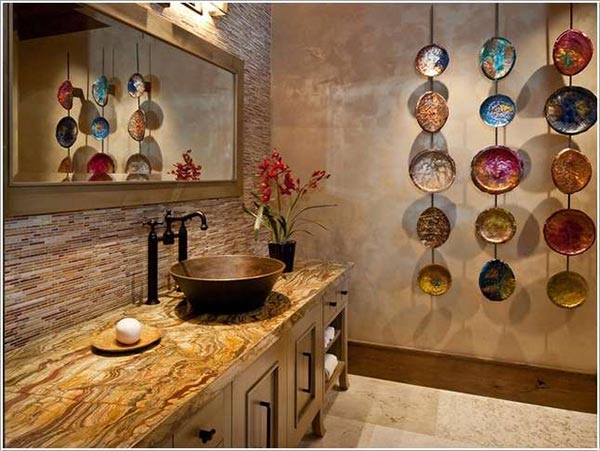 via: nikly
5.Paper Lanterns All the Time
We often think of paper lanterns as something for parties or special occasions, then—down they come. Well, life is a special occasion. It only happens once, after all. Why not have paper lanterns up, and celebrate?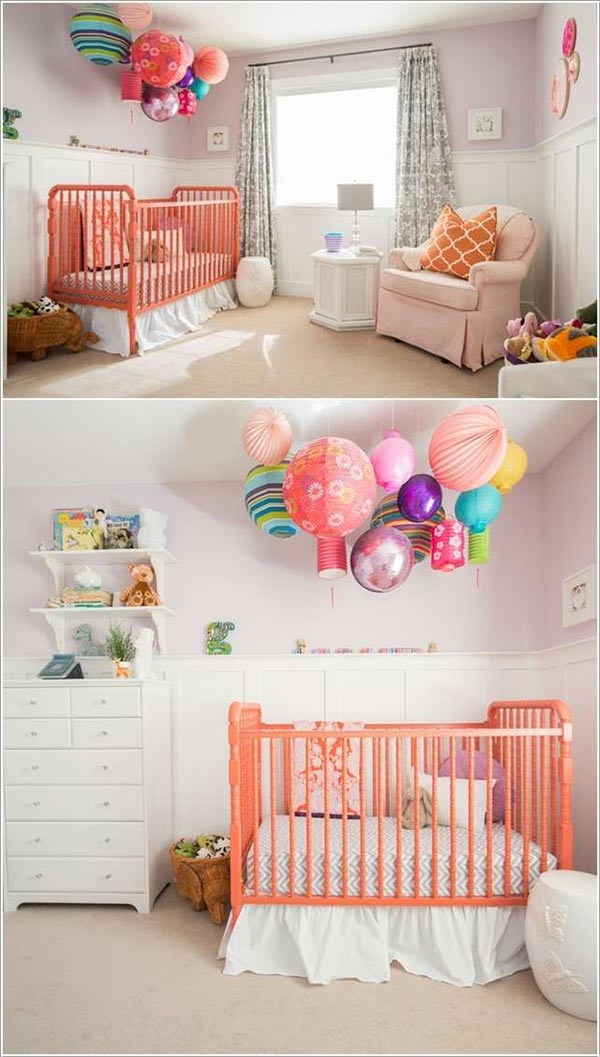 via: houzz
6.Hanging mesh shelves Stuffed with Toys
Why do toy makers color toys in bright shades? Because they are fun and cheerful. Toy makers know. So brighten up your space in a child-like way, but be prepared in an adult way, too. Because, after all, you never know when there might be a toy drive…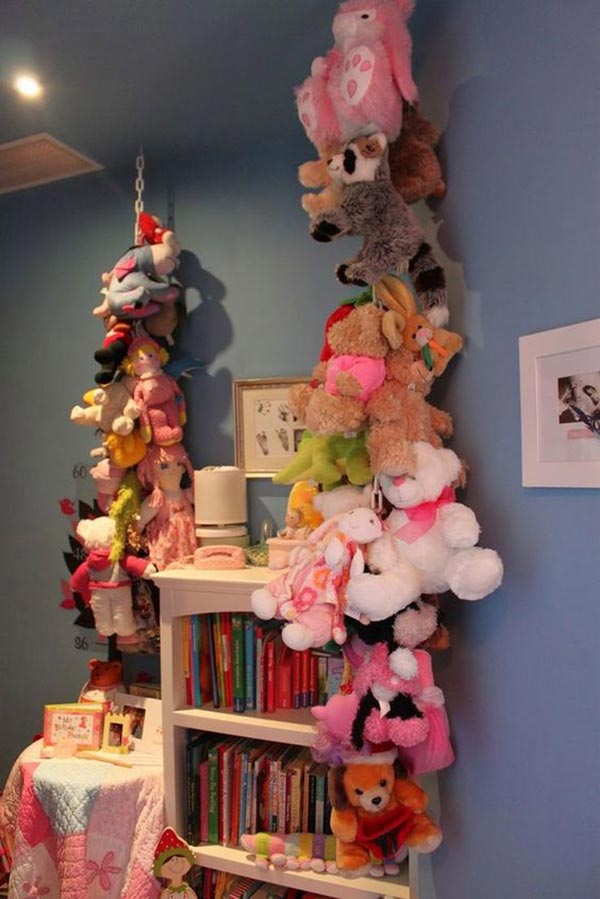 via:  30 Brilliant Stuffed Animal Storage Ideas to Inspire You
7. Privacy Screen Fun
Hanging privacy screens sound so serious, but they add a fun change of texture, color and light.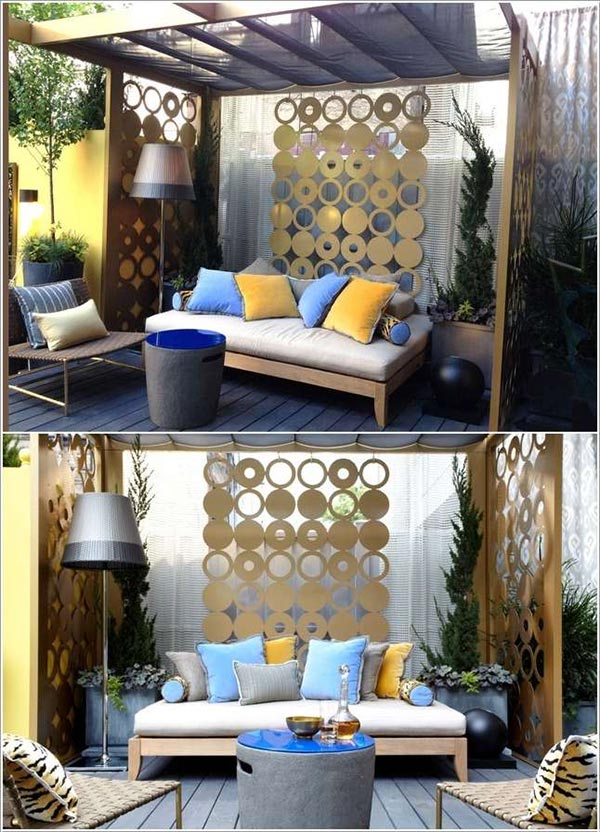 via: houzz
8.Moroccan Lanterns Change the Mood
Ambience. That's the fancy word. Warm and fuzzy. That's how you feel with this kind of lighting.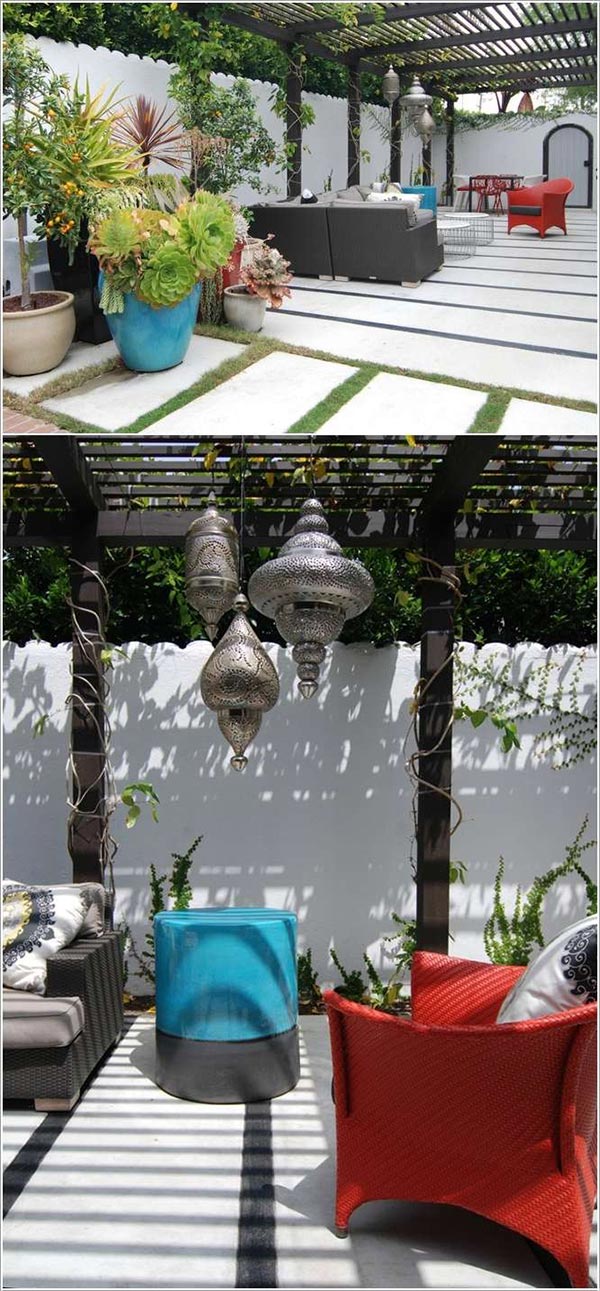 via: houzz
9.Planters Hang Around Making You Smile
Who doesn't feel better around growing things? Hanging planters give the illusion of being in a small forest, but take up no space on the floor. Plus, they freshen the air. It just doesn't get any better.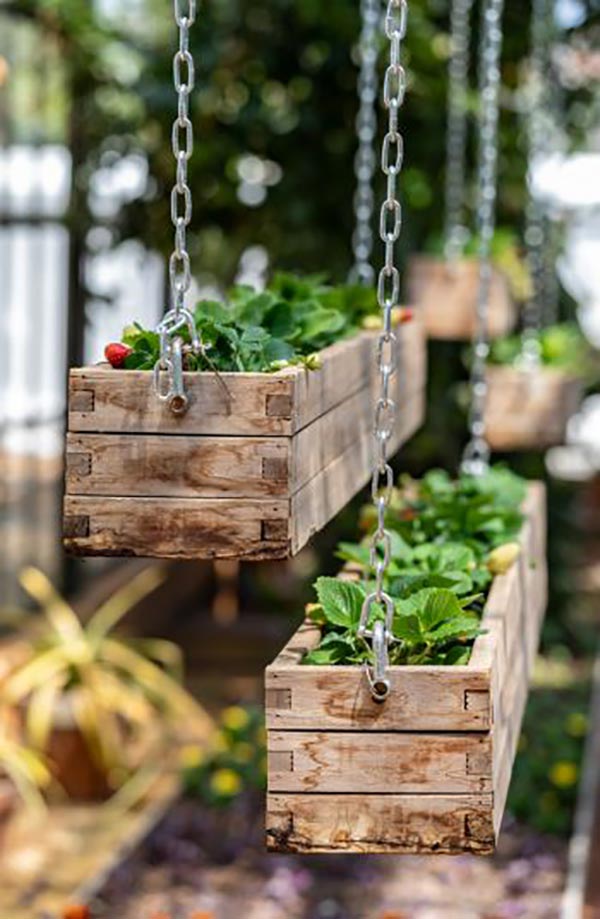 Via: blessmyweeds.com
10.Kids' Swing Beds Rock-a-By
There is a reason people like rocking chairs. The motion is soothing. With a kid's bed suspended from the ceiling, you gain storage underneath, and the child gains the slow, easy motion of rocking at bedtime. Ahh…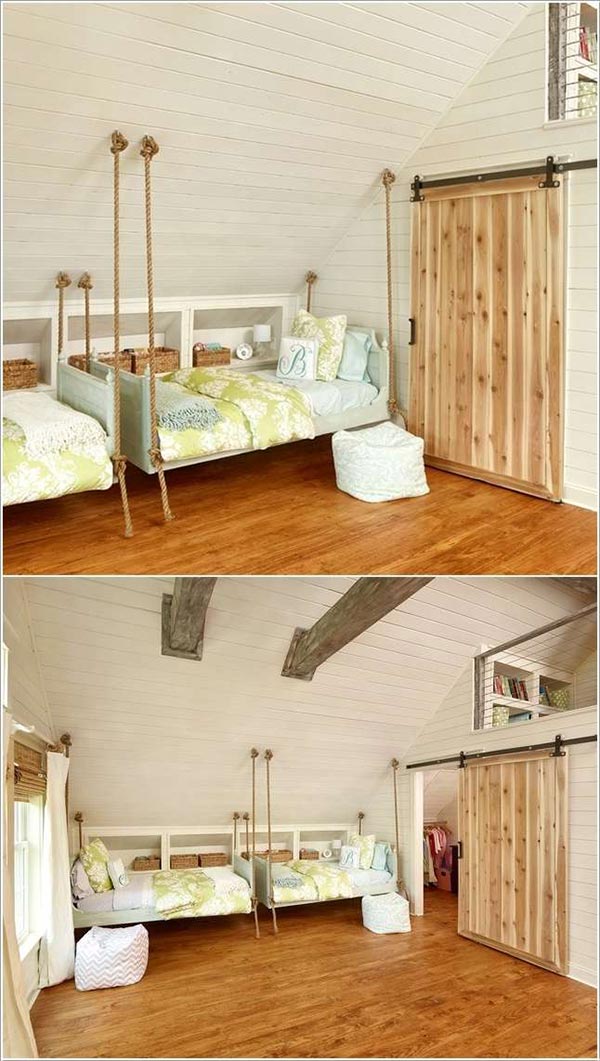 via: houzz
11.Suspender Chair
Often, a chair hung from the ceiling is shaped like an egg. In reality, it can be any shape. The egg shape is mostly for safety because the movement is so soporific. (It puts you to sleep).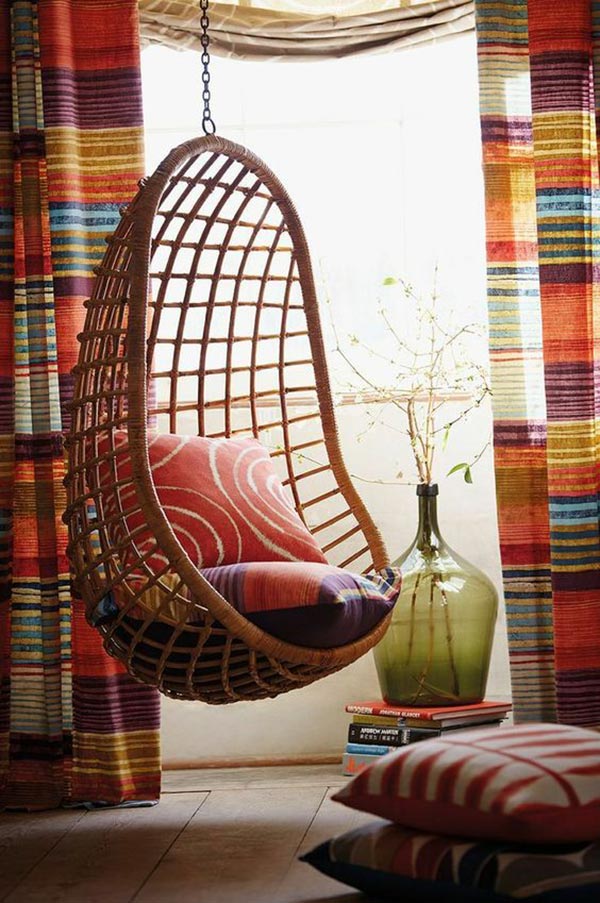 12.Bean Bag Suspender Chair
This is a lot like an egg chair, except it is basically a lay-back-and-swing chair. Don't expect to stay awake long.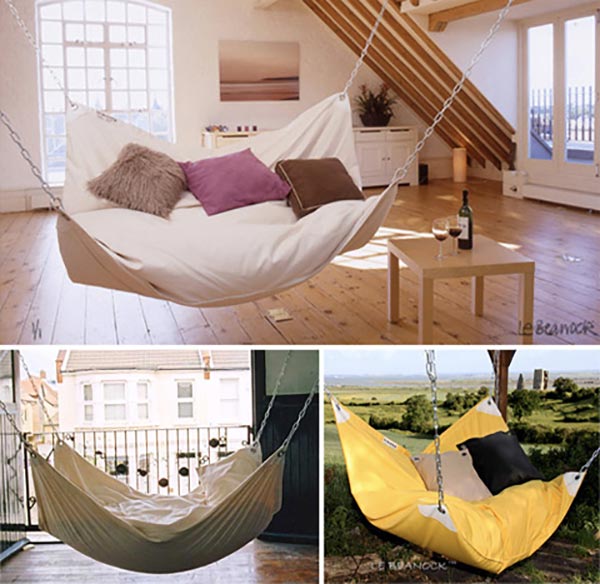 13.Suspended cooking pit
If you have a space in your back yard, try this, but make sure it is very sturdy.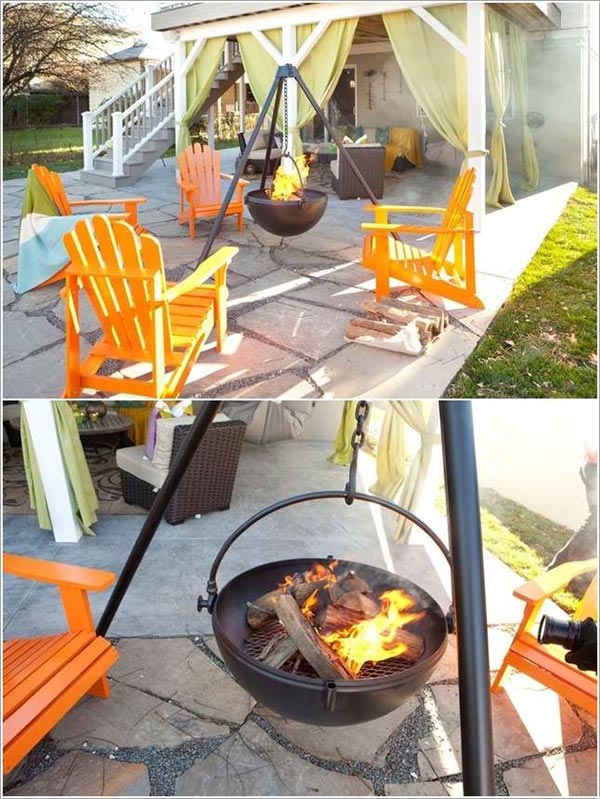 via: houzz
14.Bird Cages
This works especially well with small, old cages. When there are several, hung at various heights, near a window or mirrors, they are very striking.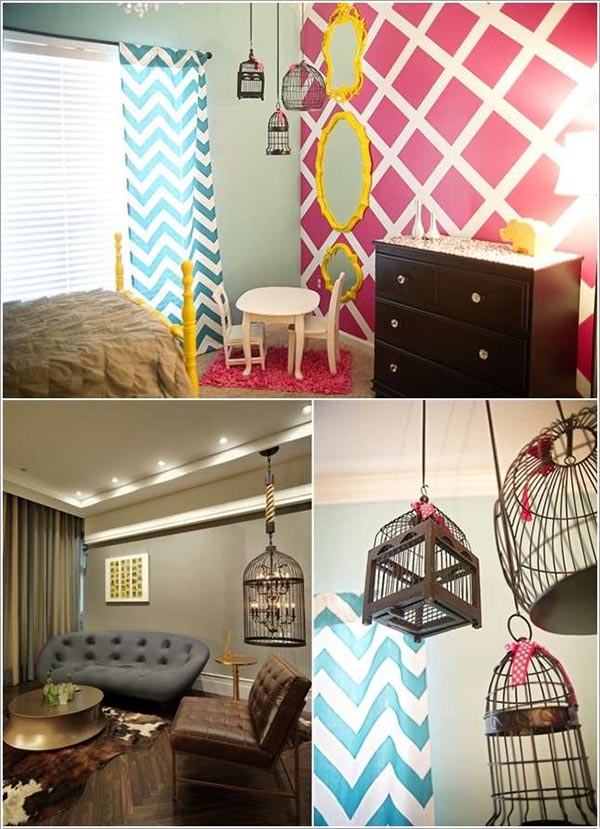 15.Paintings or Photos Hanging from String
Who says pictures have to go on the wall? If wall space is at a premium, or if you just want to do things your way, clip your artwork to strong strings suspended from the ceiling. Have them really make a statement.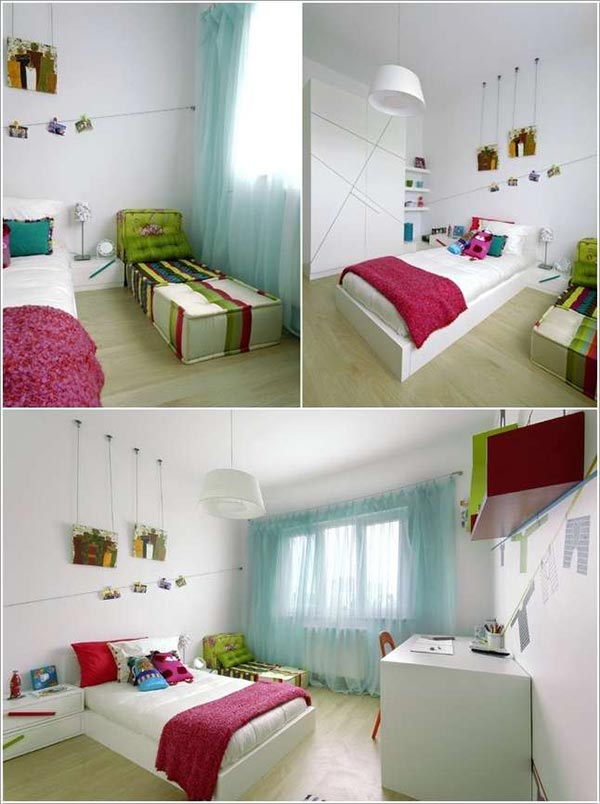 via: houzz