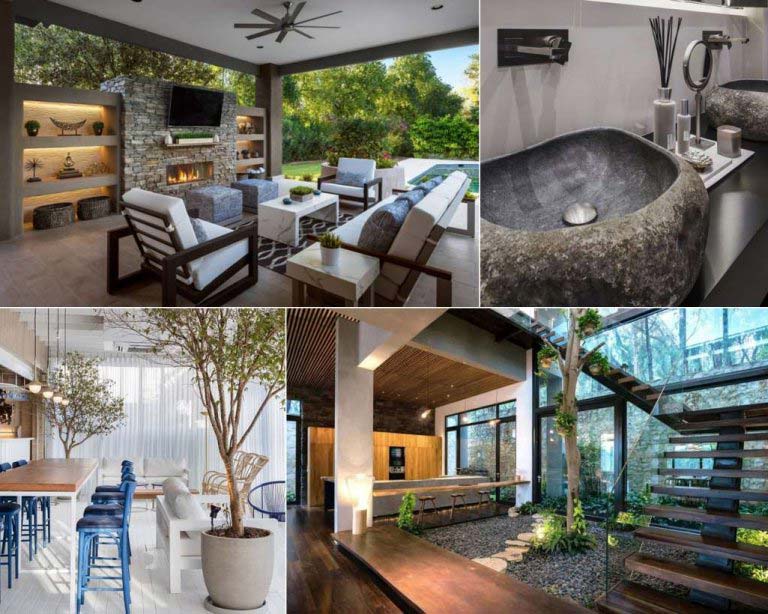 People love to spend time in the garden to relax and unwind. The longing to spend a little more time in the garden is there in the minds of many homeowners and family members. However, they are compelled to go inside due to several reasons. Are you one of them? Don't worry. You can create an outdoor feel inside to fulfill your longing. Here are 10 innovative ways to create outdoors inside your home:
1. Use Huge Clay Pots to Grow Trees
One of the easiest methods is to grow trees in huge clay pots. If you want to make it more colorful, you can use indoor citrus trees.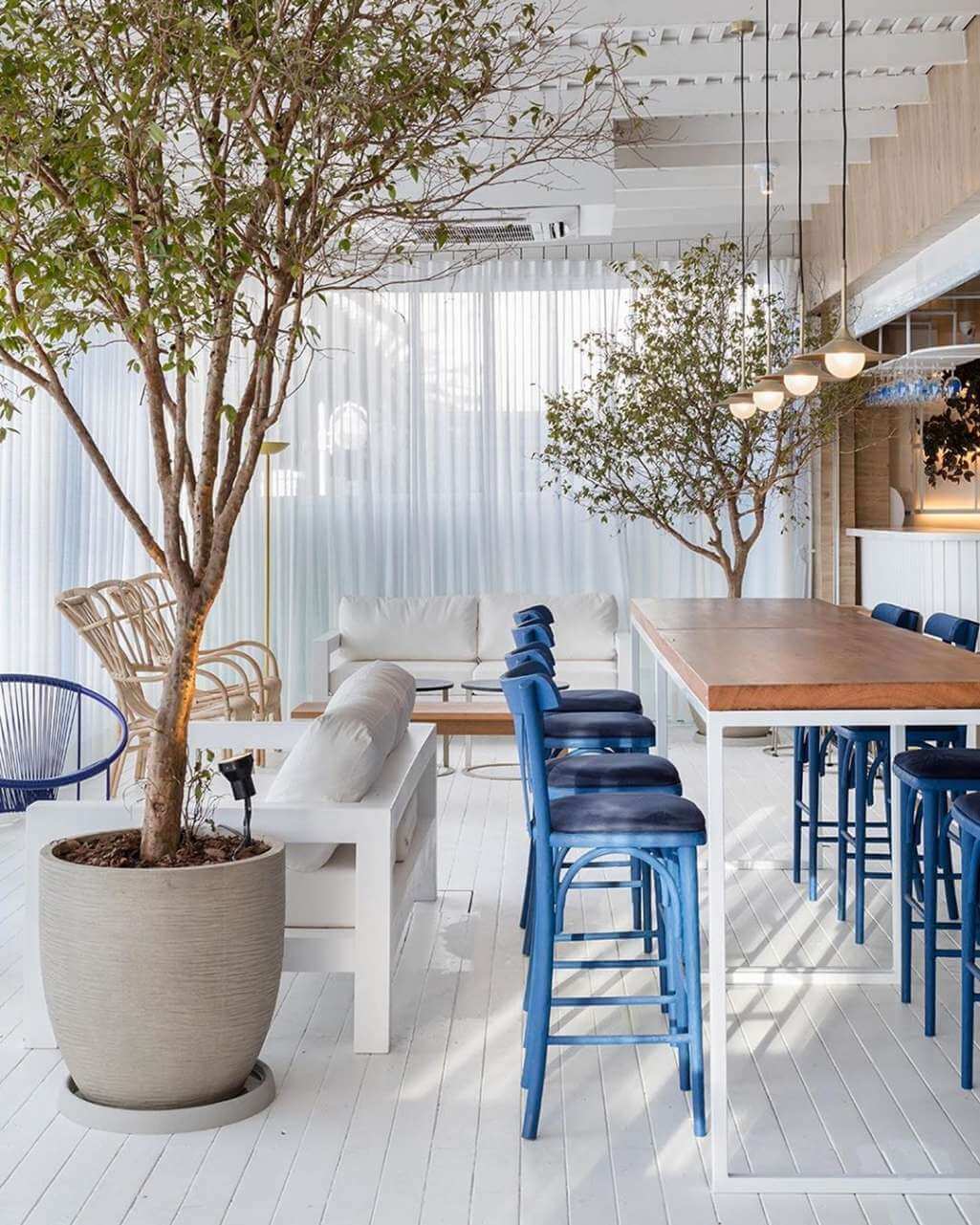 2. Flooring Material across the House
You can extend the same flooring material across your home to obscure the lines between outdoors and indoors.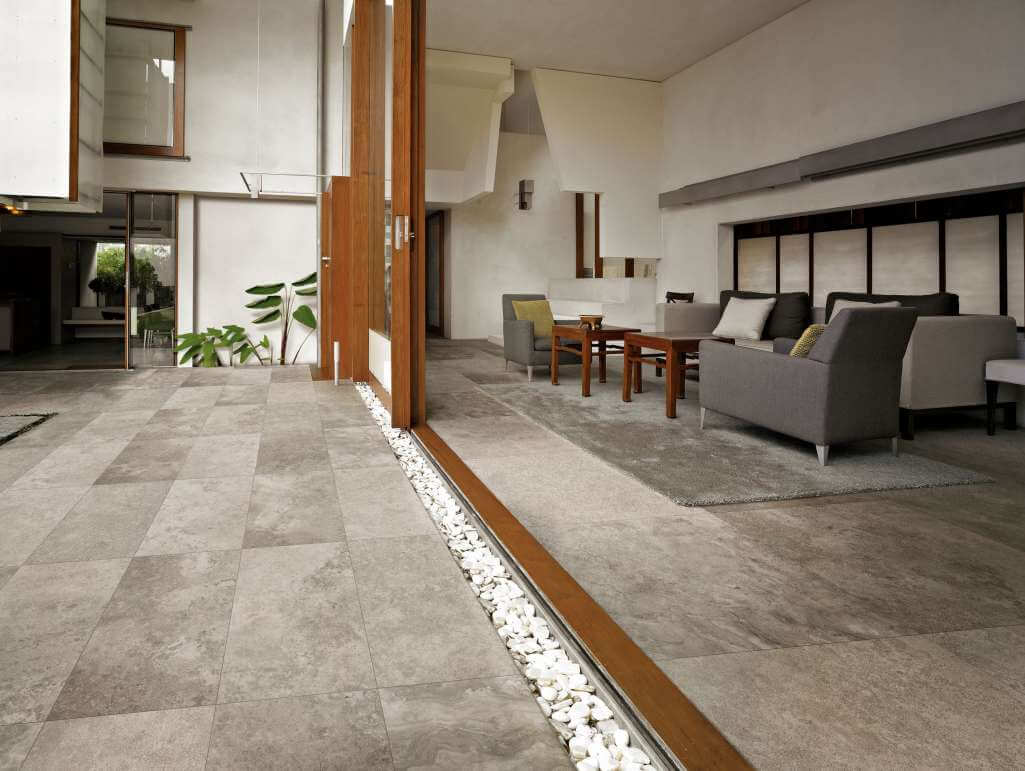 3. Glass Pivot Doors
Large glass pivot doors can be used to create a harmonious combination between indoors and outdoors.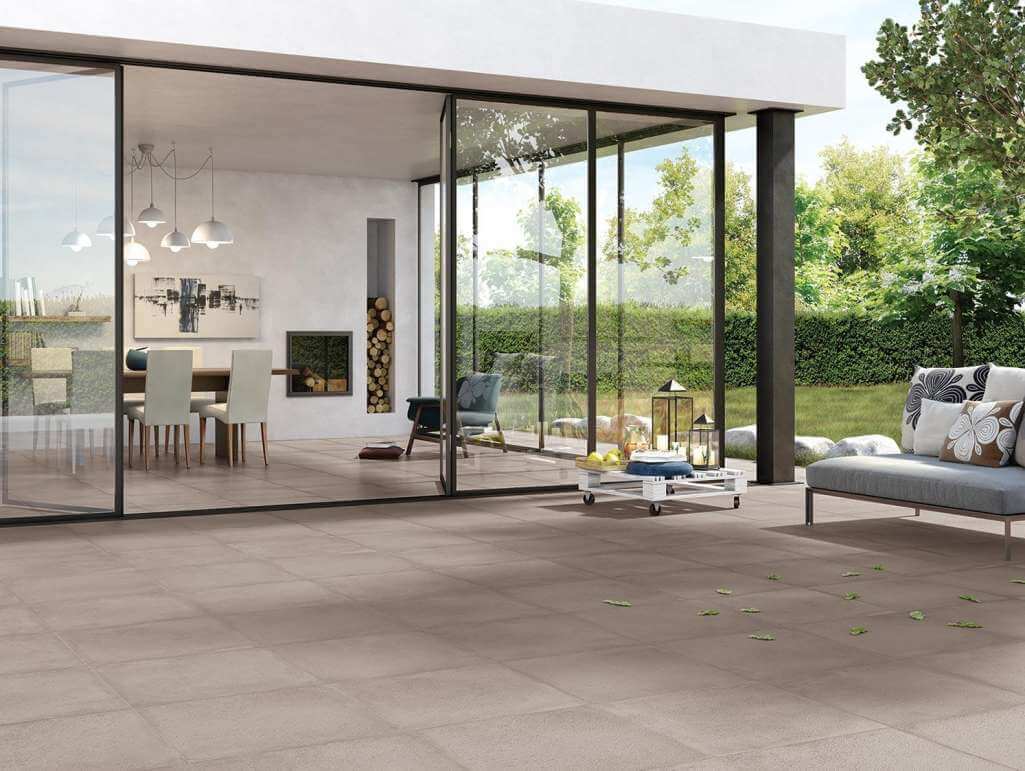 4. Indoor Garden
Many people design an indoor garden nowadays. Follow this method to learn how to add landscaping features creatively.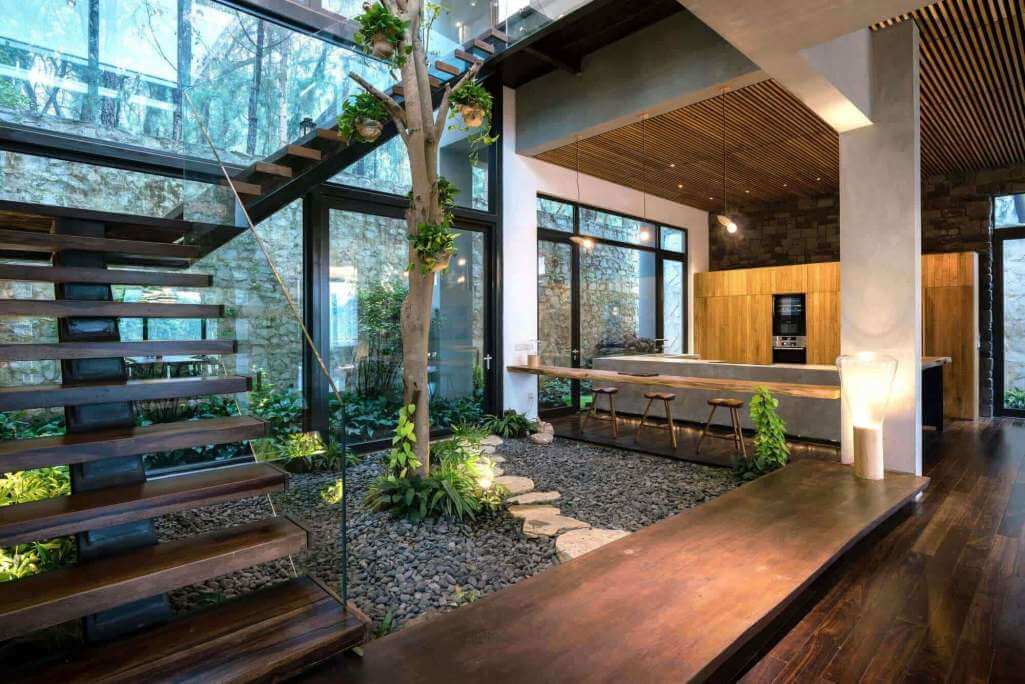 5. Raw Natural Materials for Decoration
You can use raw natural materials like an unfinished stone sink or a live-edge wood kitchen bar countertop as decoration pieces.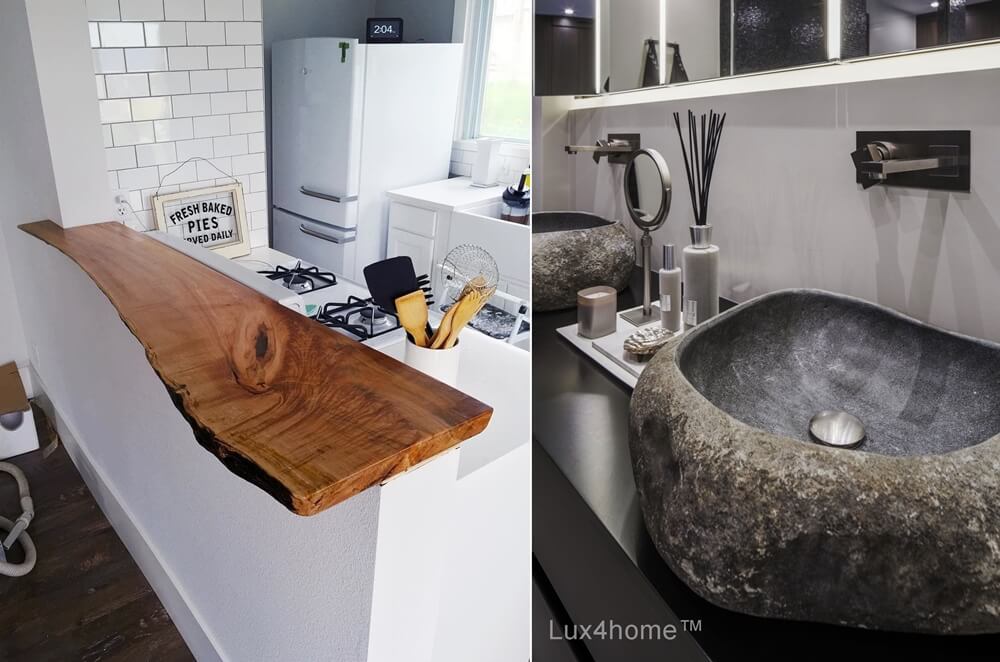 6. Add Wicker/Rattan Elements
You can add wicker/rattan elements like baskets, furniture, and rattan shades to one room.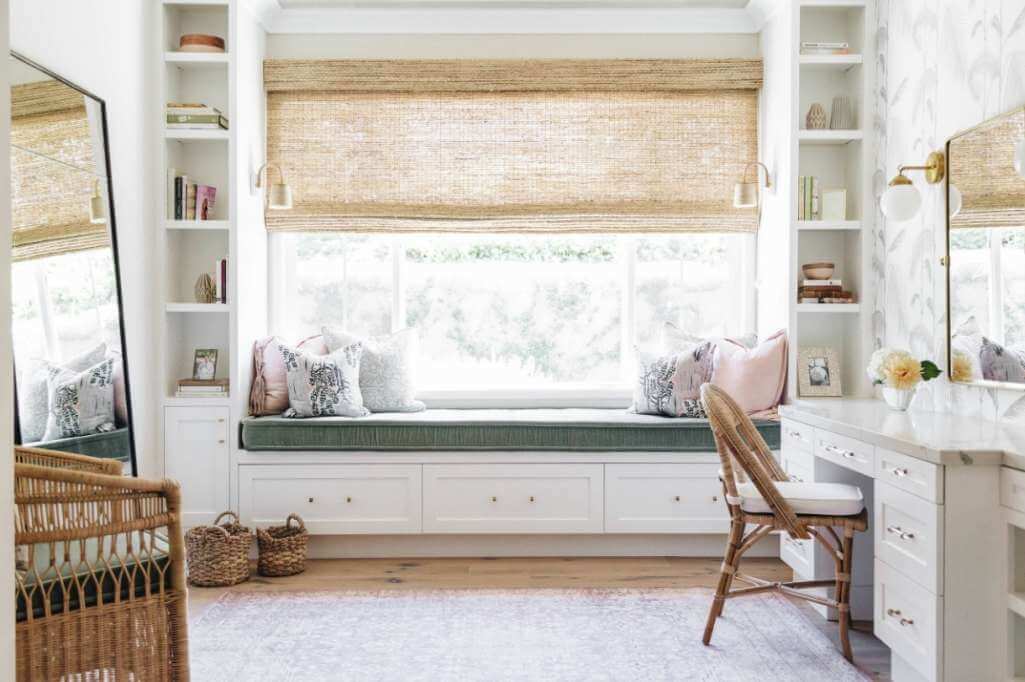 7. Transform a Covered Patio for Outdoor Living
You can transform a covered patio into an outdoor living room. Add a TV screen to this space to stay entertained.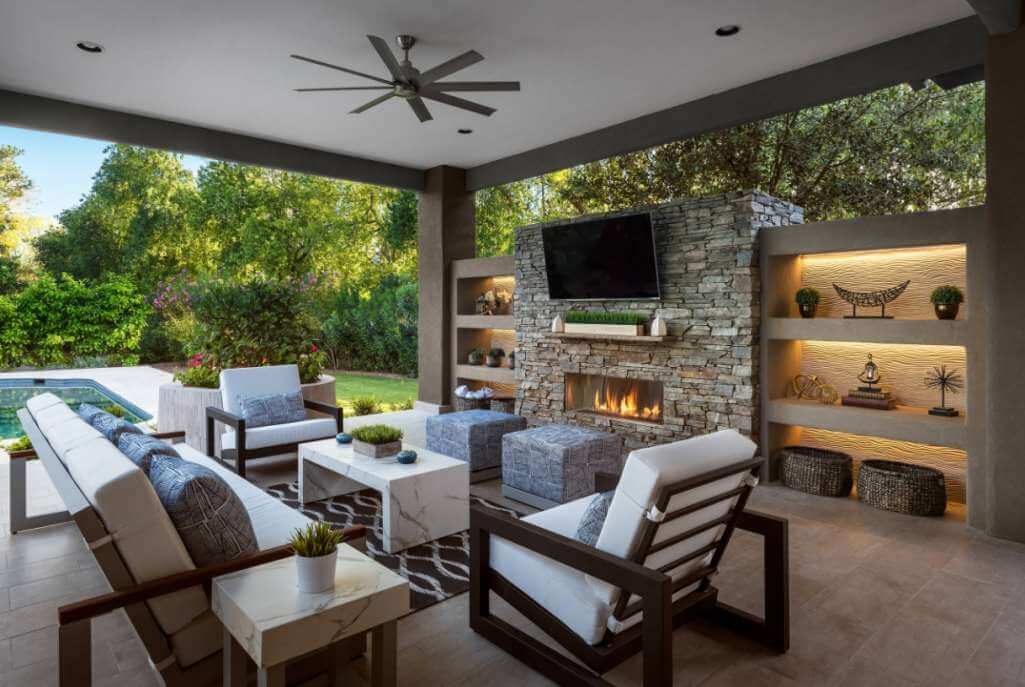 8. Garden Lights in the Family Room
Use various types of garden lights in the family room as decorative pieces.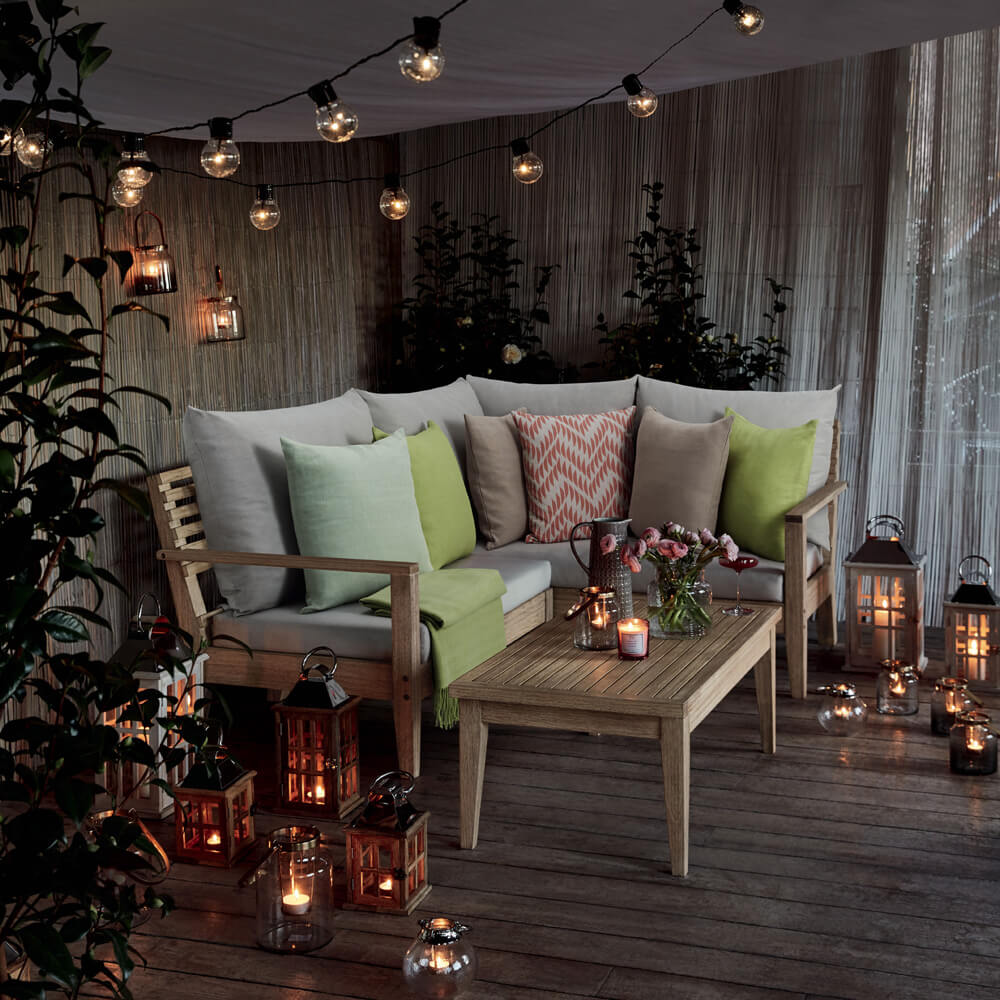 9. An Indoor-Outdoor Pool
Building an indoor-outdoor pool is one of the best ways to create an outdoor ambiance inside.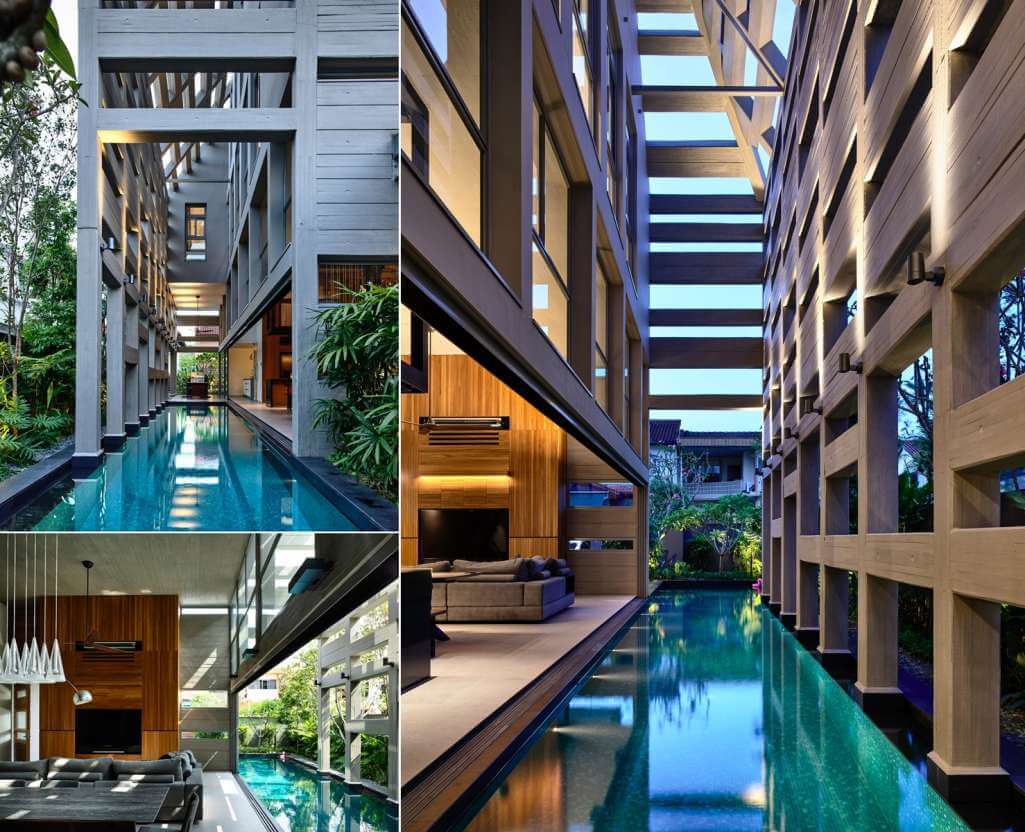 10. Grow Numerous Plants Inside
Growing numerous plants inside allows you to create an outdoor ambiance inside your home.