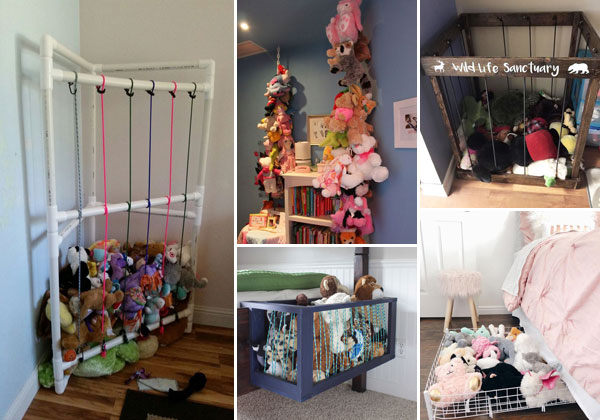 If you are like me, the storage space at home is being occupied by tons of stuffed animals, then what methods would you use to organize them and fight off their chaos? At least these brilliant stuffed toy storage ideas make me no longer anxious.
I. Bungee Cords:
#1. The advantage of using PVC pipe and bungee cords to make a storage container for stuffed animal toys is that it can adapt to your space perfectly, because it is designed according to the size of the space: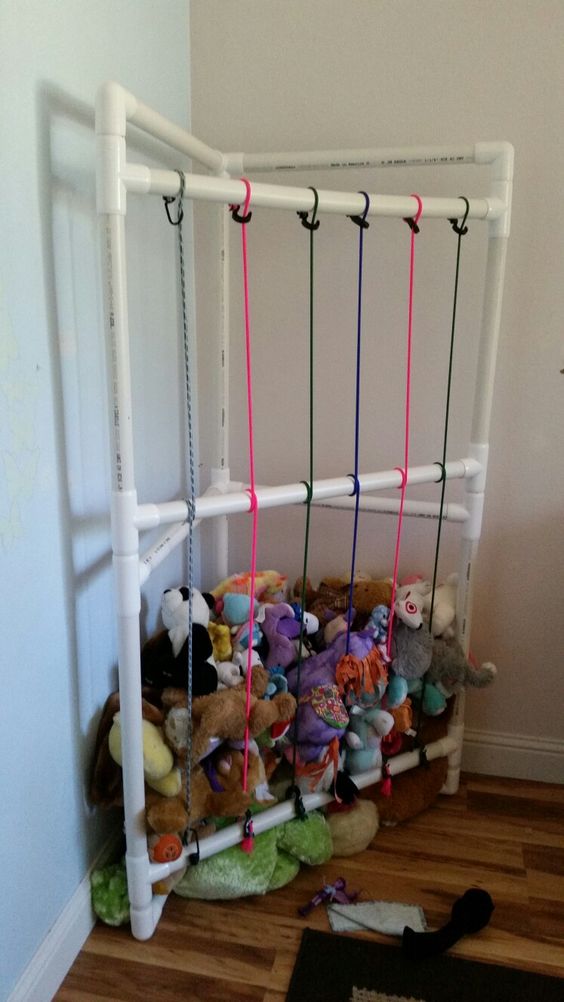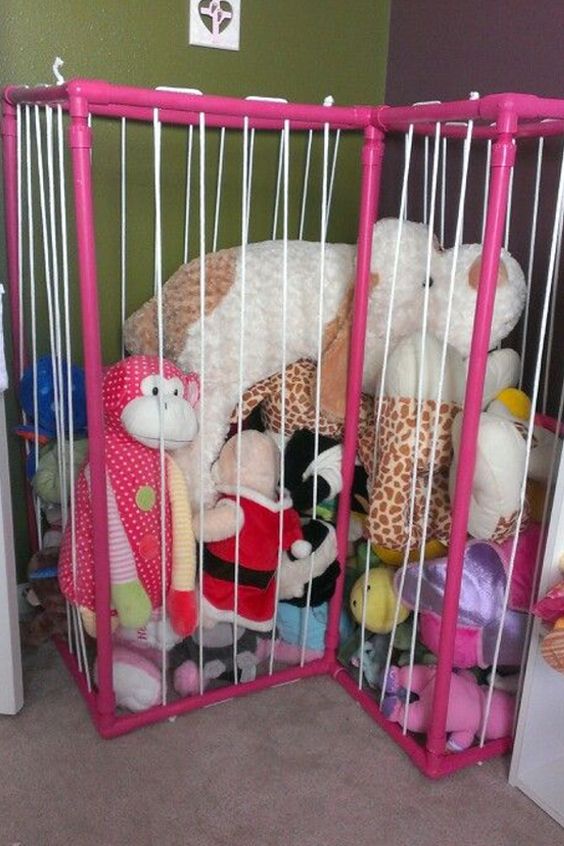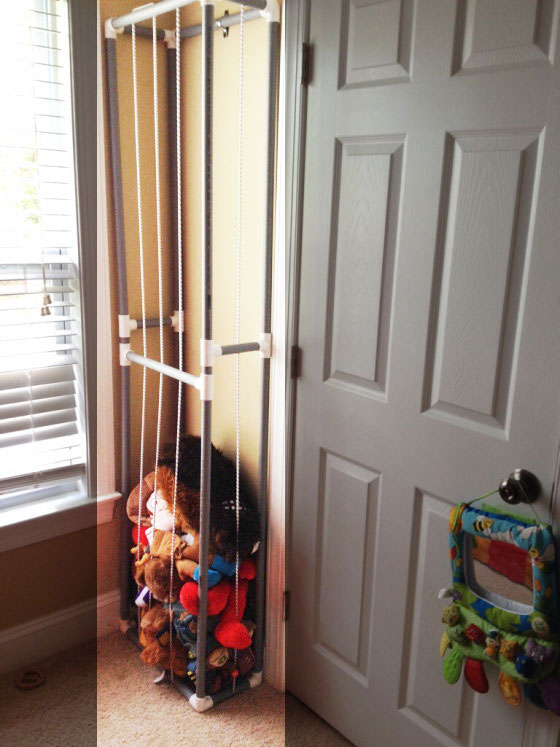 Check out the Instructions at: theywillloveyoureffort.wordpress.com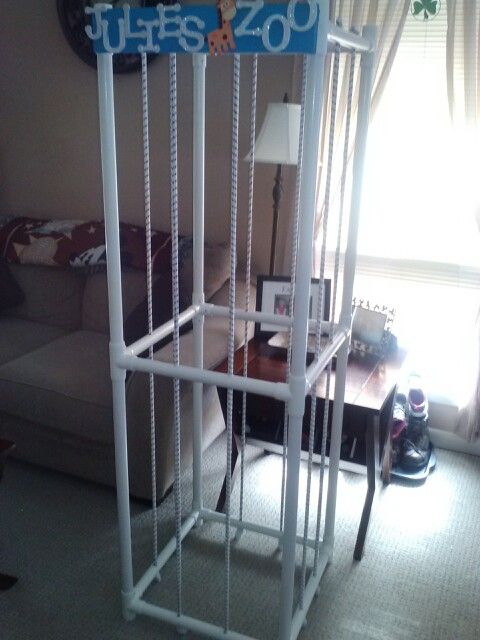 #2. Make a corner animal zoo in a kid's bedroom using
rounded corner shelves

and

clothesline ropes

: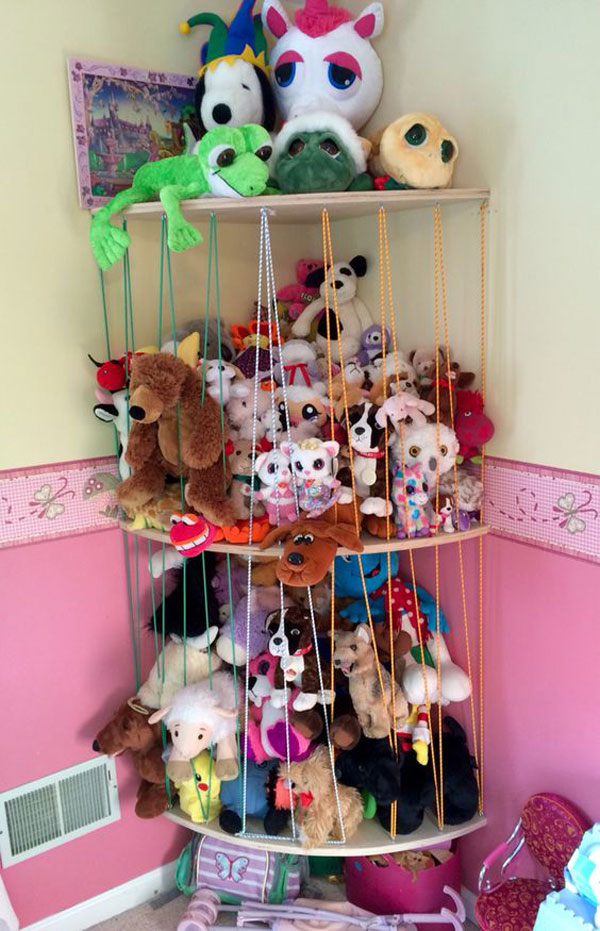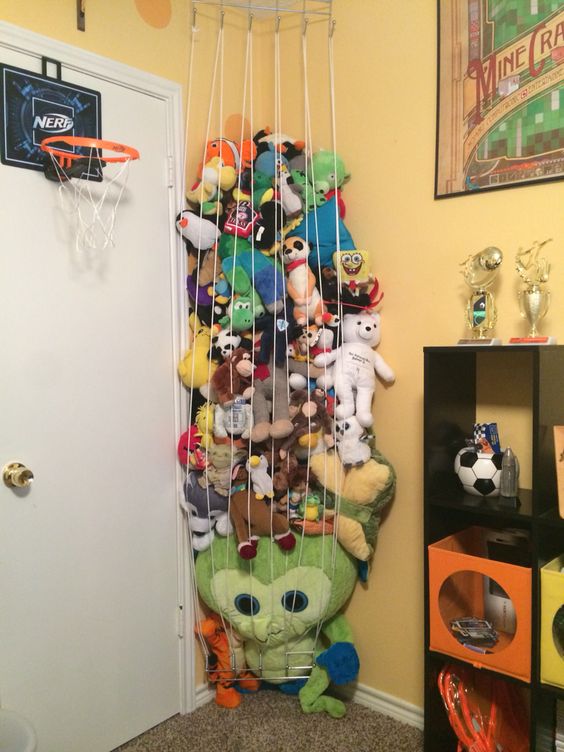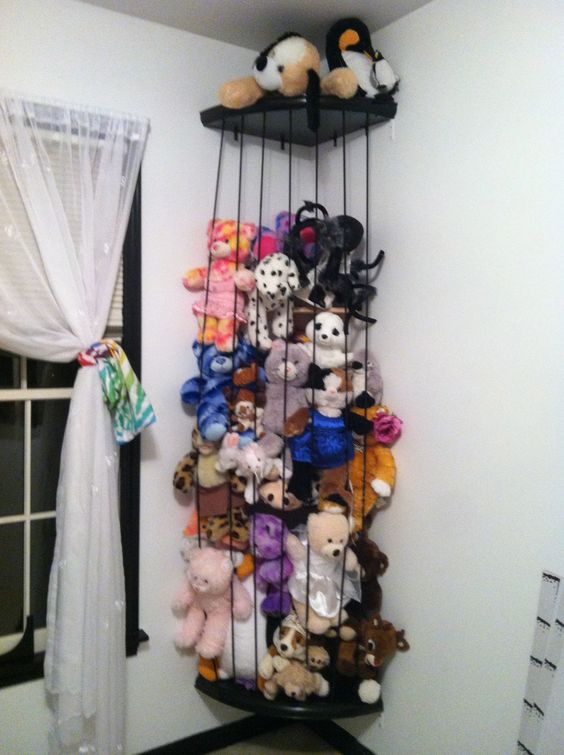 Check out the Instructions here: sweetcityusa.com
#3. A drill and bungee cords can transform
any cabinet

into an amazing stuffed animal storage cage: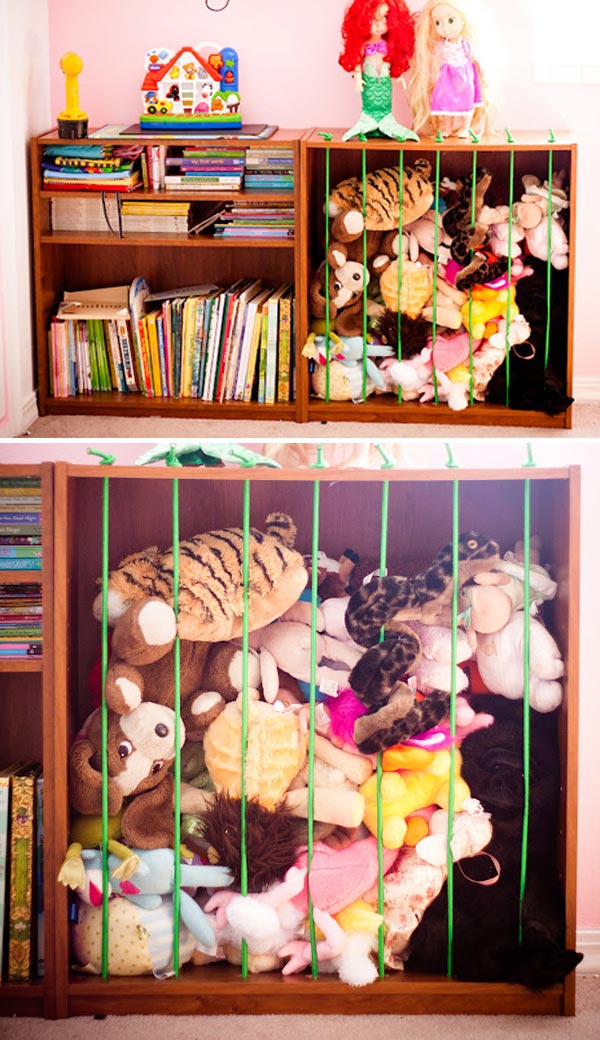 Images via: akgriffiths.blogspot.com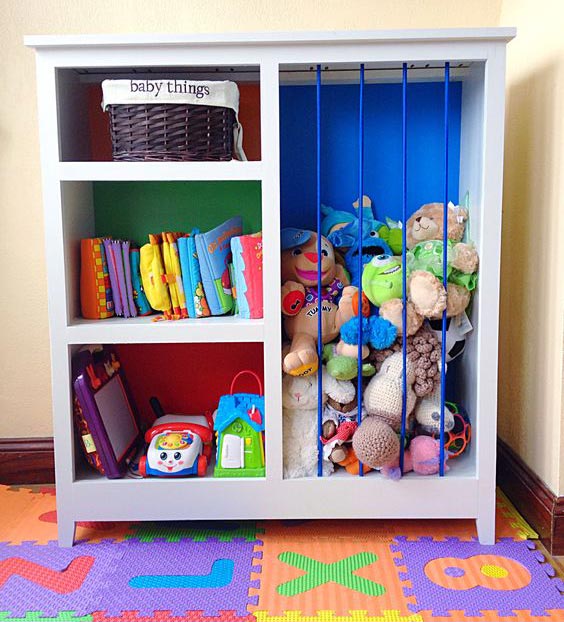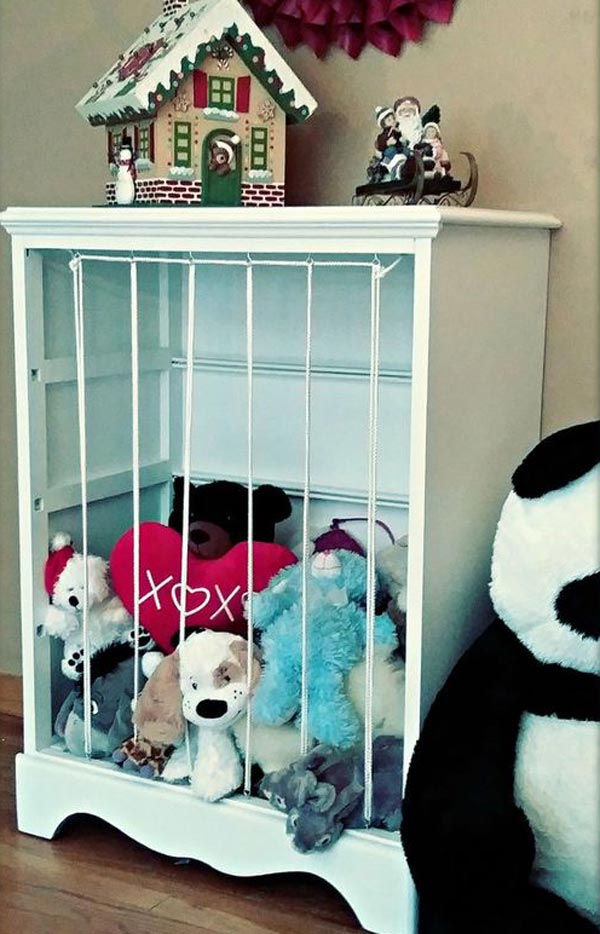 #4. Repurpose wooden pallet boards to build a stuffed animal jail: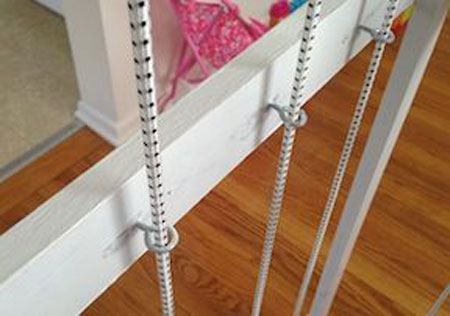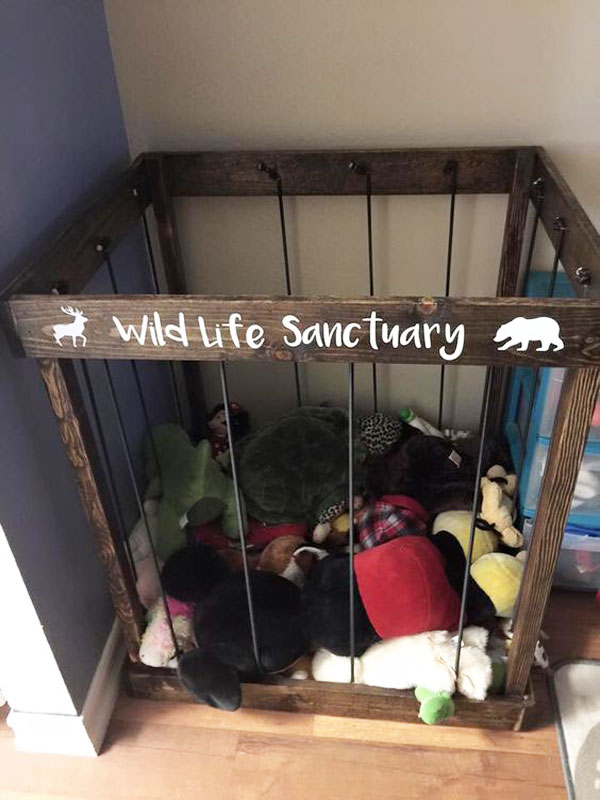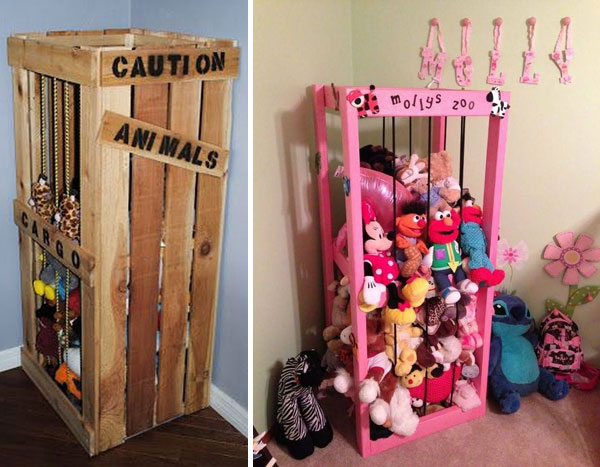 Check out the Instructions here: thedifferencesbetween.wordpress.com
II. Cargo Netting:
A great way to contain and display kid's stuffed animal zoo by using cargo netting and a few eye bolts: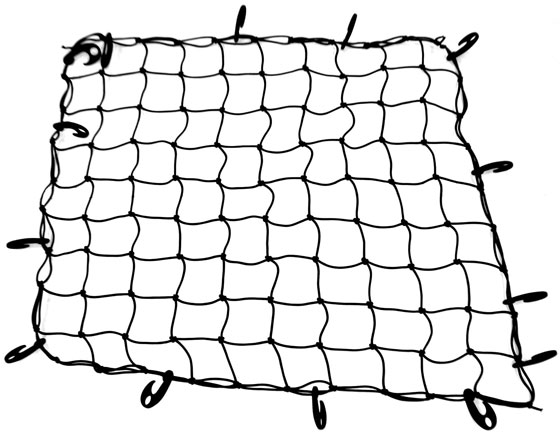 You can buy here: amazon.com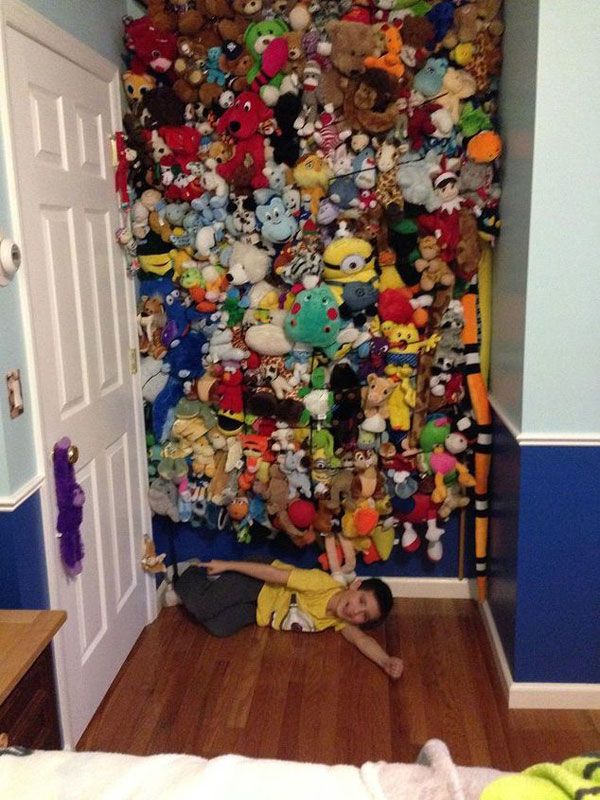 Image via: hometalk.com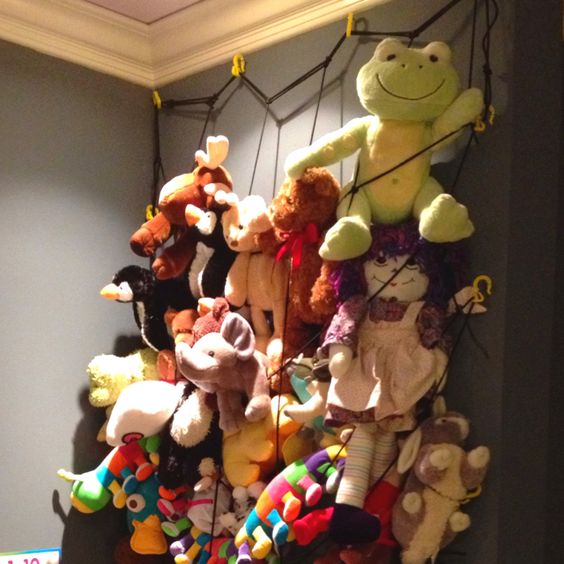 You can take some plastic hooks and screwed them to the wall.
III. Baskets:
Attach baskets to the wall with hooks, easy to take off the wall for play time: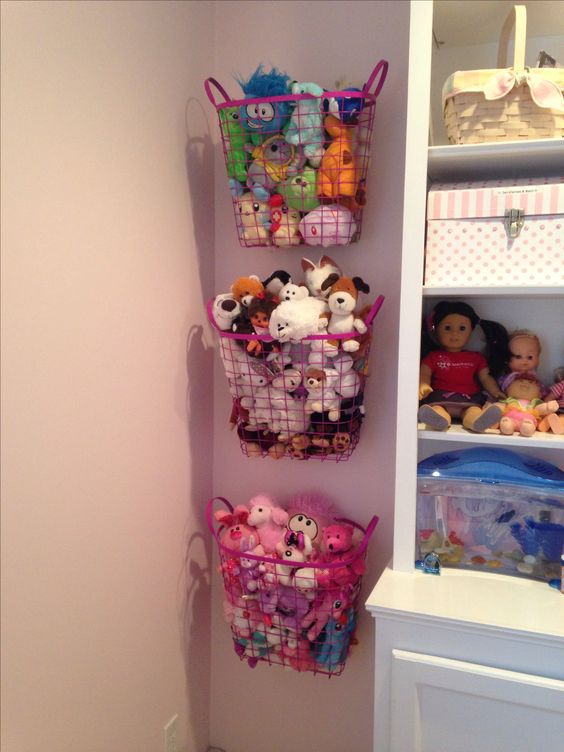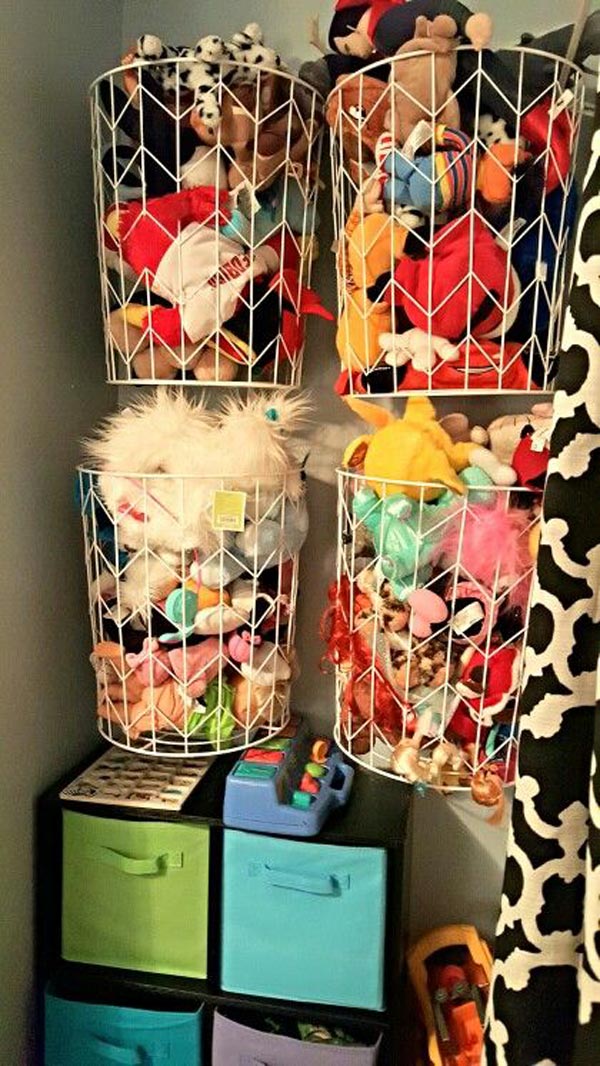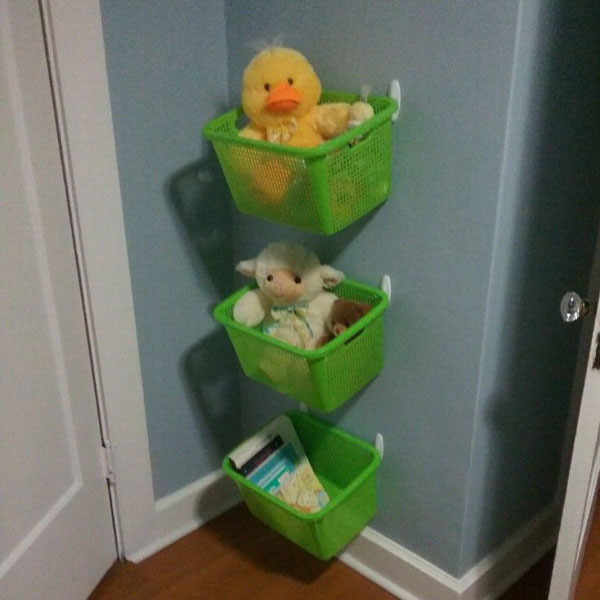 IV. Space Around The Bed:
The foot of bed and under the bed are a valuable space for storing stuffed animal:
IV.1. Tuck stuffed toys neatly away under the bed with a rolling cart: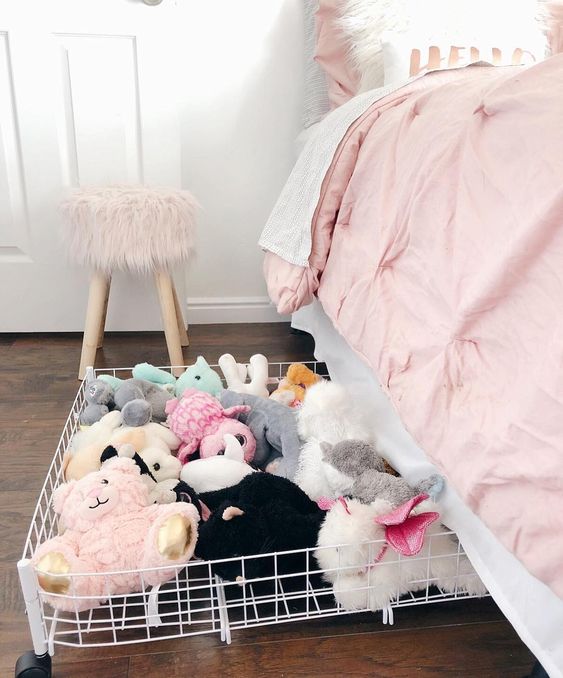 IV. 2. Build a toy corral to attach to the end of your child's bed: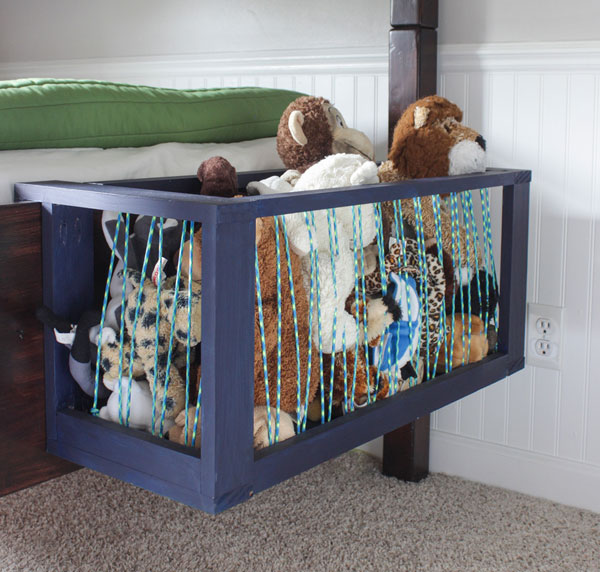 See the more details at: shadesofblueinteriors.com
IV.3. If the space under the bed comes with storage units, it can be used to storage stuffed animals: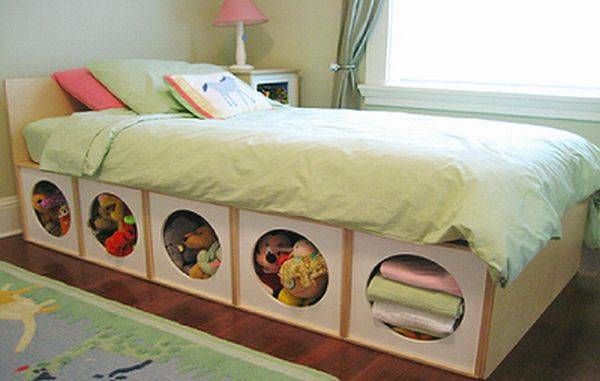 V. Long Shelf:
Install a long shelf nearly the length of the room to keep stuffed animals on: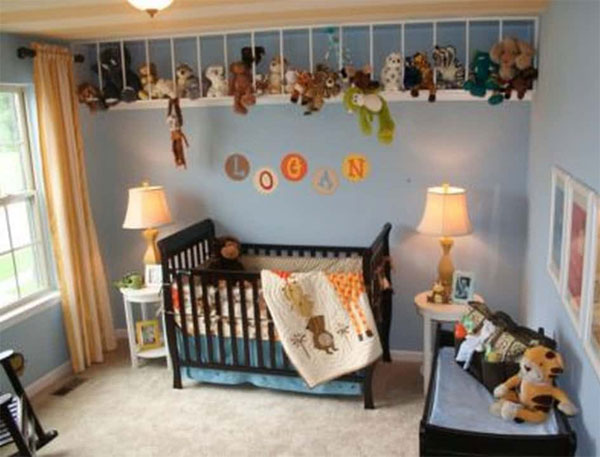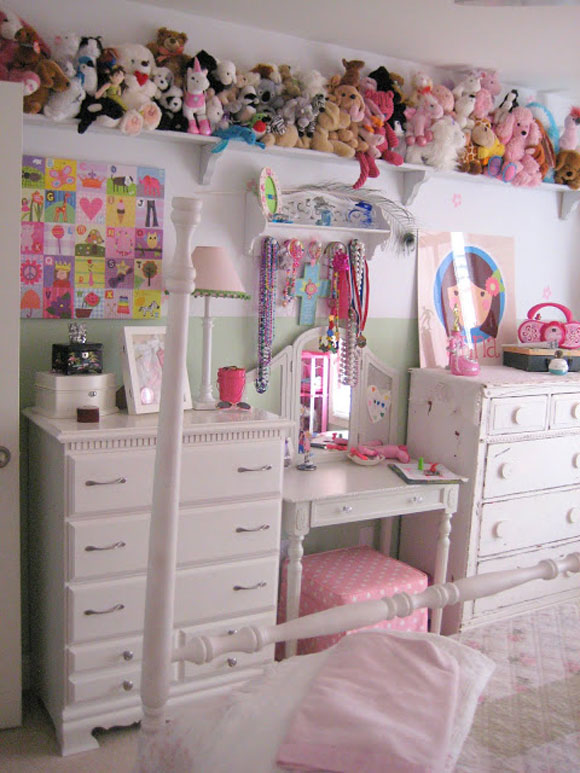 Image via: jupinfamily.blogspot.com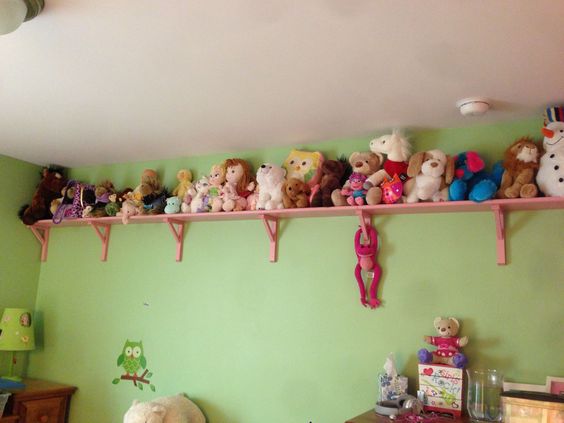 VI. Chain
Attach stuffed animals to a chain with clothespins, and hang them in a corner to get them out of the way: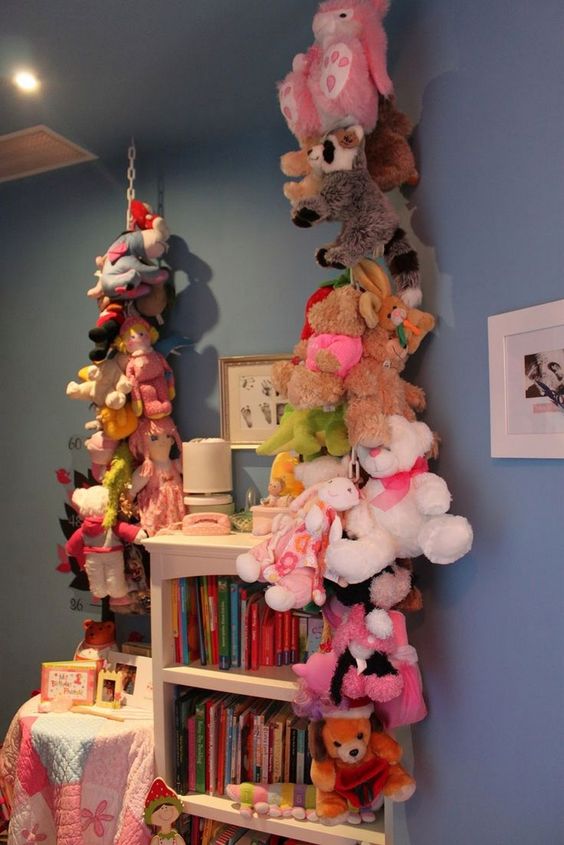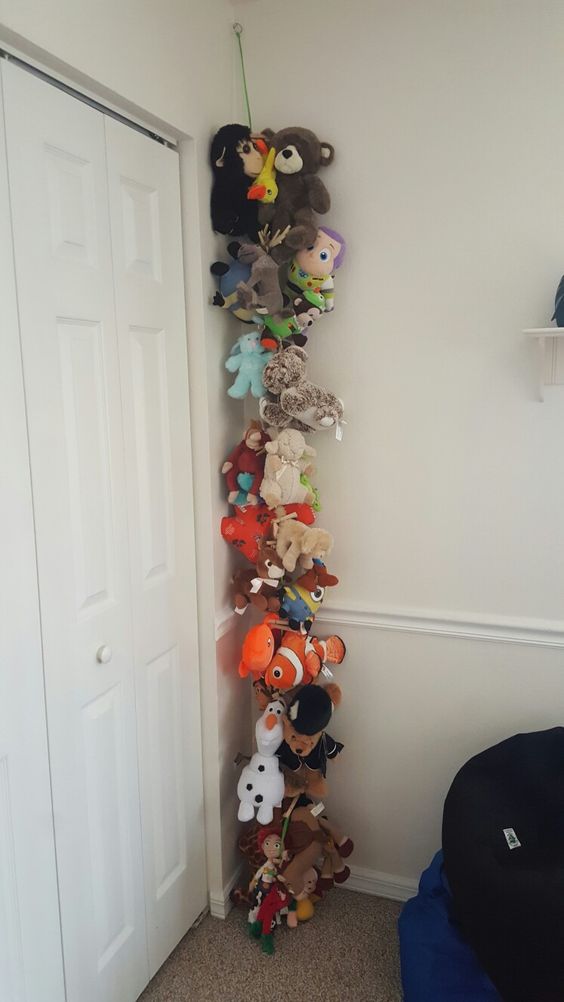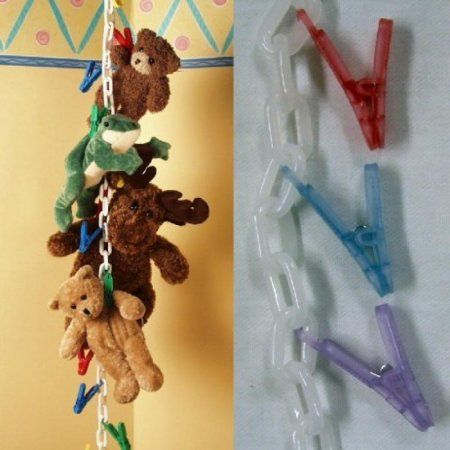 You can buy them on walmart.