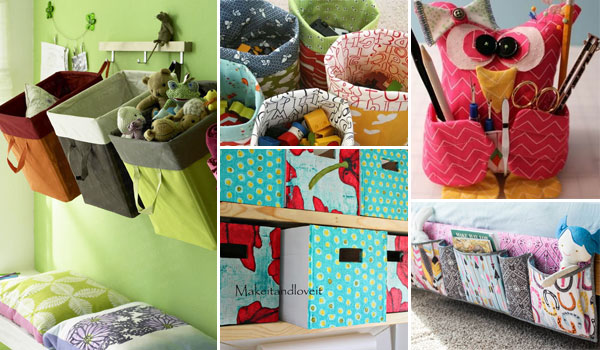 To boost storage you can make DIY fabric storage bins and organizers. They will not only be practical but will look lovely thanks to their rich patterns and colors. Think about how cool these should be! You can create many types of storage bins by sewing fabrics and use them to store clothes, toys, towels and basically pretty much anything else.
In order to make fabric bins, you may need the following tools and materials:
Fabric
Fiberfill
Cardboard Box or Plastic Canvas
Needle & Thread
Rope (for the handles) [optional]
Plastic Grommets [optional]
Craft Bond [optional]
Fabric Measuring Tape
Scissors
Ruler
The pro of DIY fabric storage bins is that you can give each one a different design including shape, pattern and size, or you can use different types of fabric for each piece to create a diverse set. All you have to do is to follow your design, cut the fabric, then combine the pieces together.
Each of the following projects all has detailed tutorial link. Visit them and check out the list of supplies needed and then start following the instructions.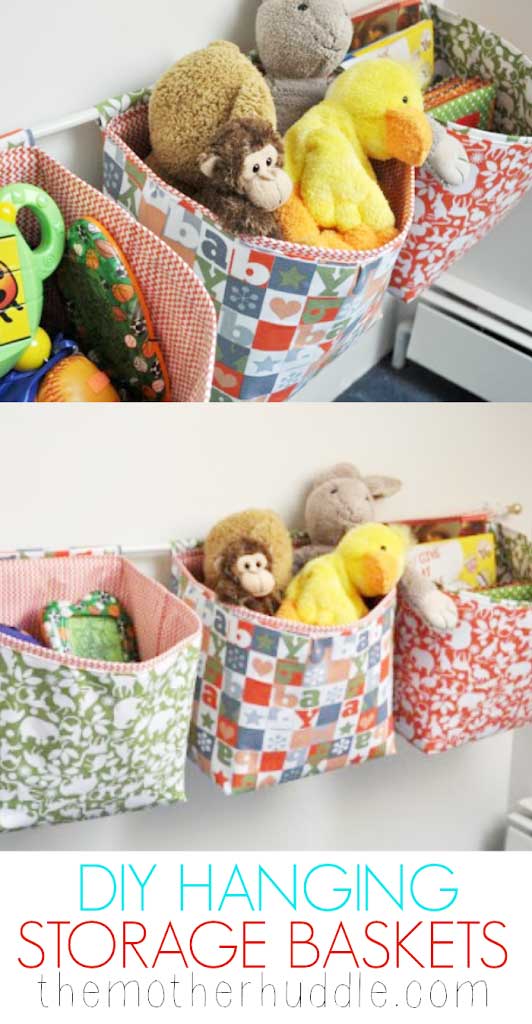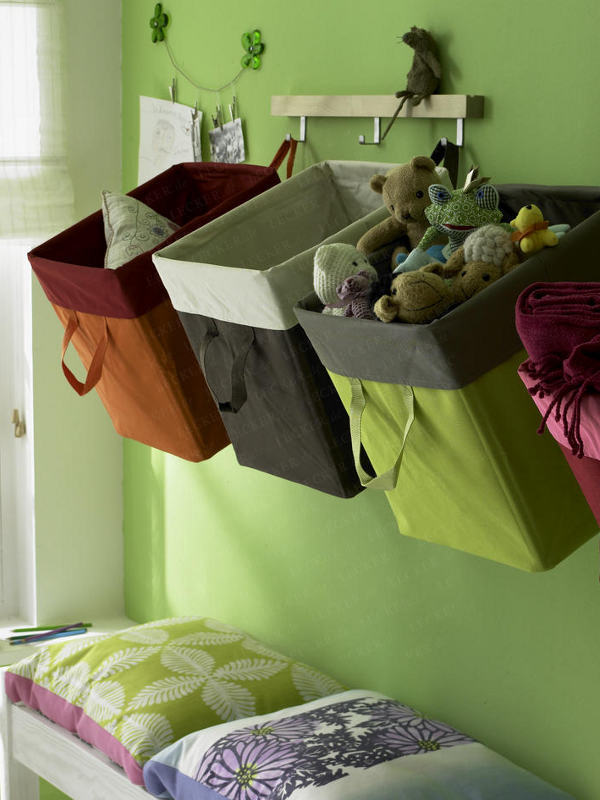 14. Fabric Storage Basket with Handles | Tutorial: makeit-loveit.com

13. Bedside Book Storage Organizer | Tutorial: sewcanshe.com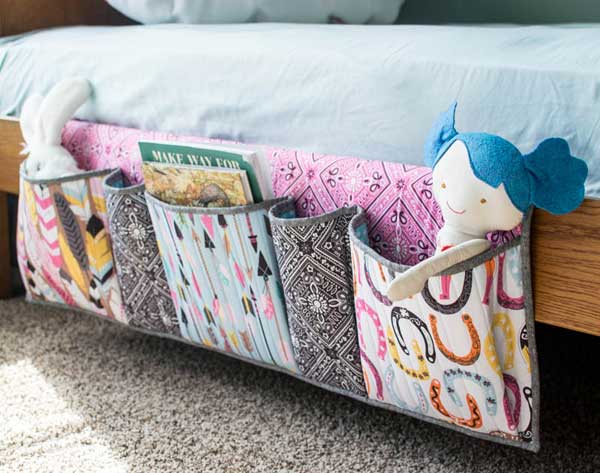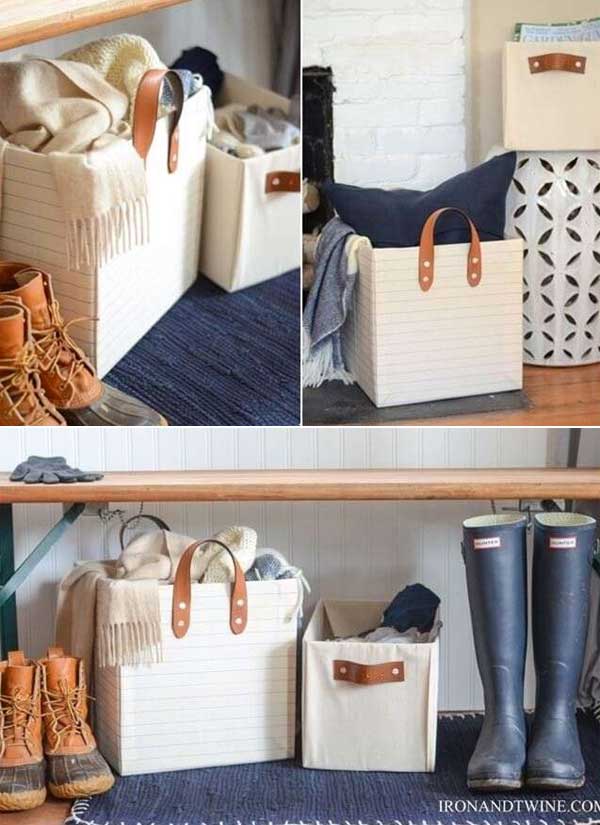 11. Fabric Organizer for Ironing Board | Tutorial: flamingotoes.com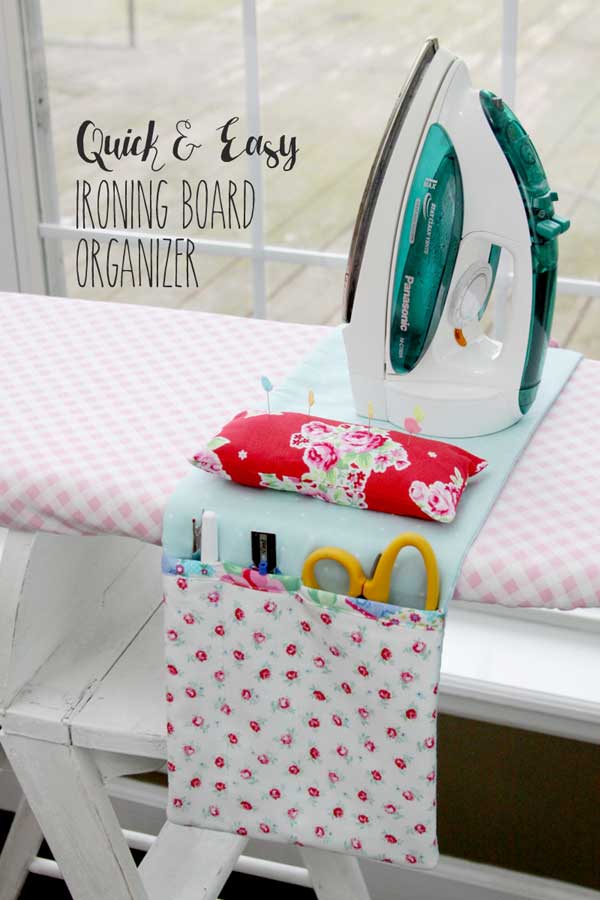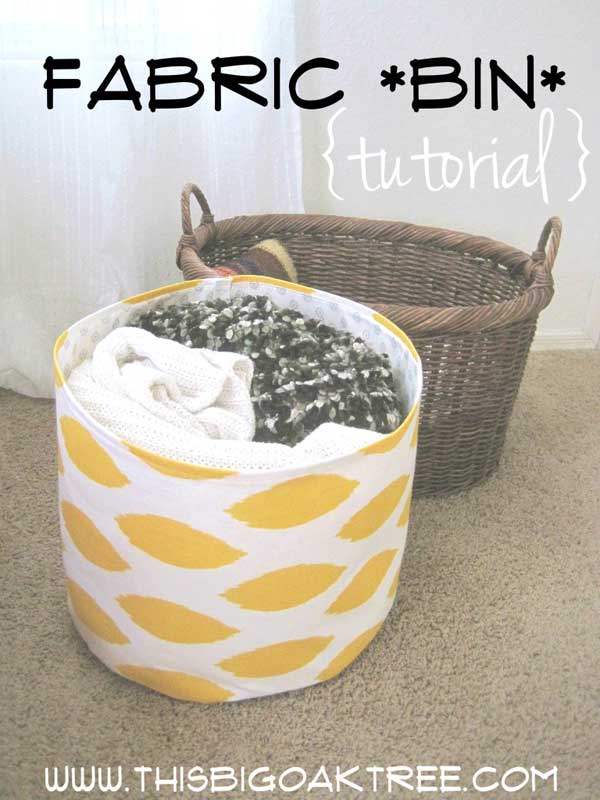 9. Owl Remote Control or Sewing Tool Storage Caddies | Tutorial: themoderntomato.com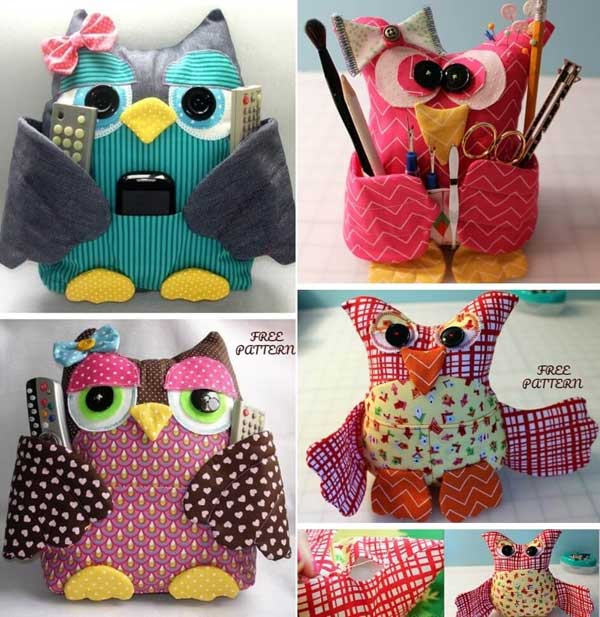 Image Source: amazinginteriordesign.com
8. Fabric Storage Boxes | Tutorial: makeit-loveit.com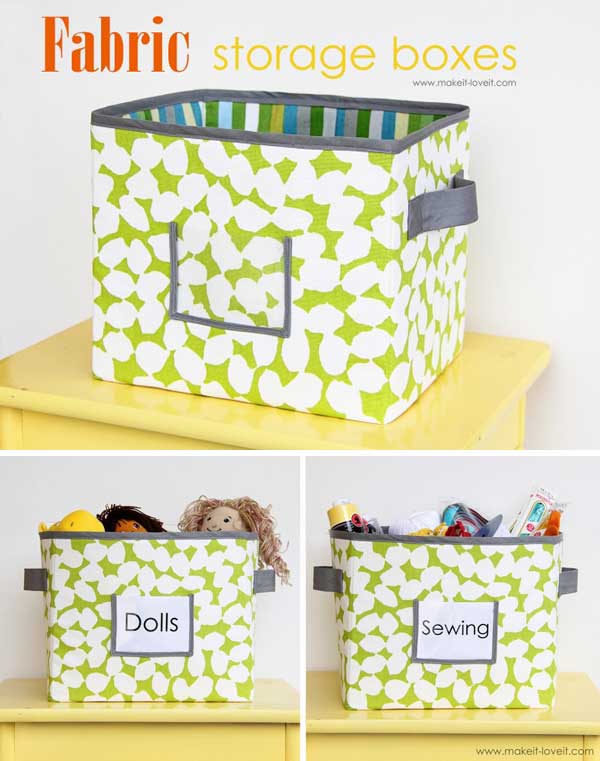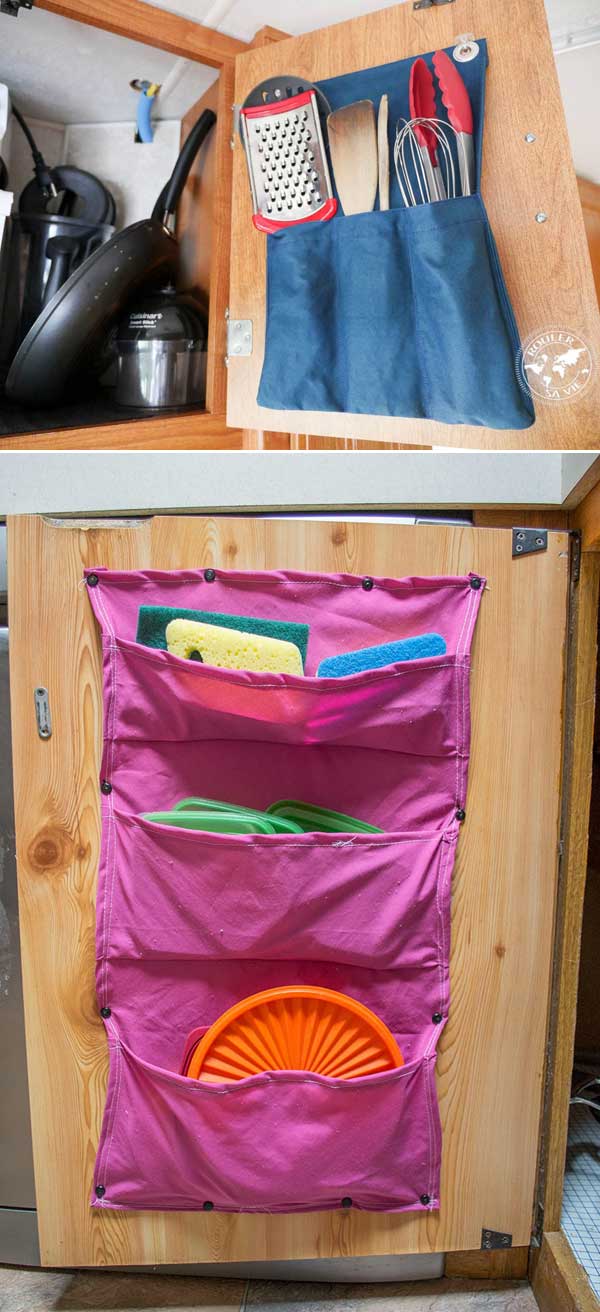 6. Reversible Fabric Storage Bin | Tutorial: haberdasheryfun.com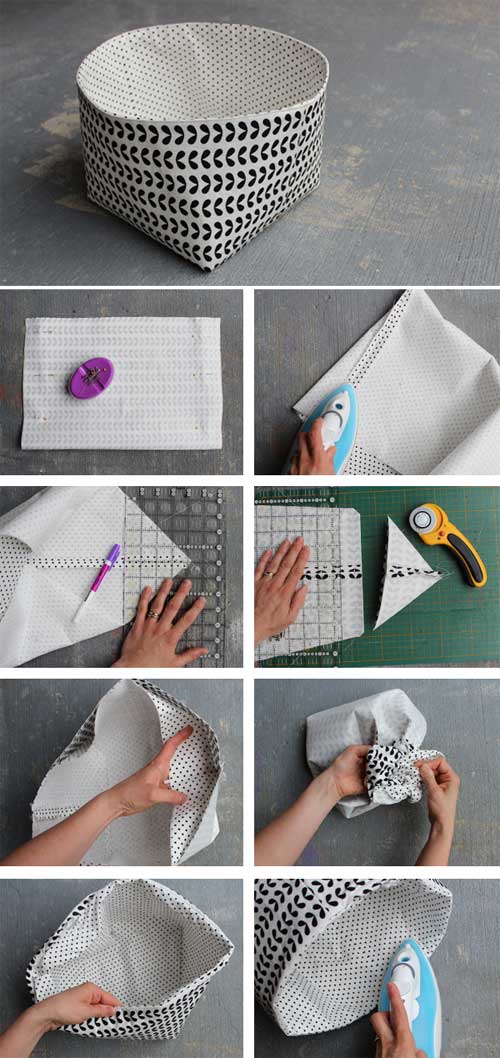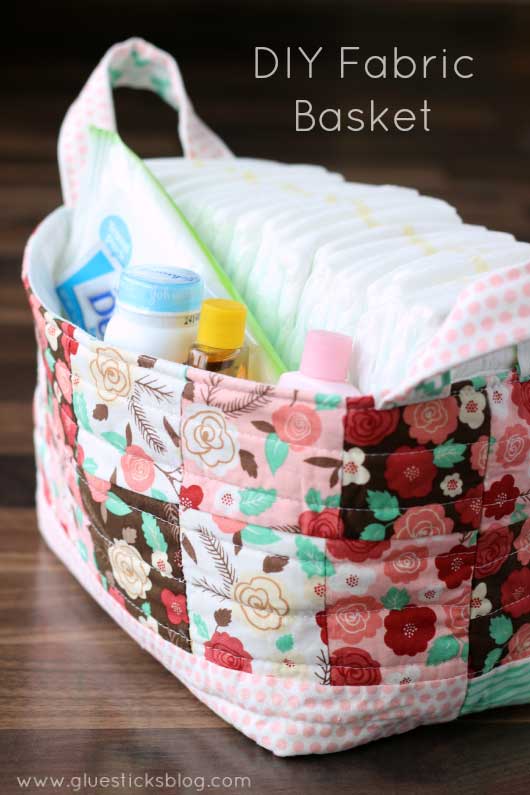 4. Round Bottom Fabric Storage Bins | Tutorial: filminthefridge.com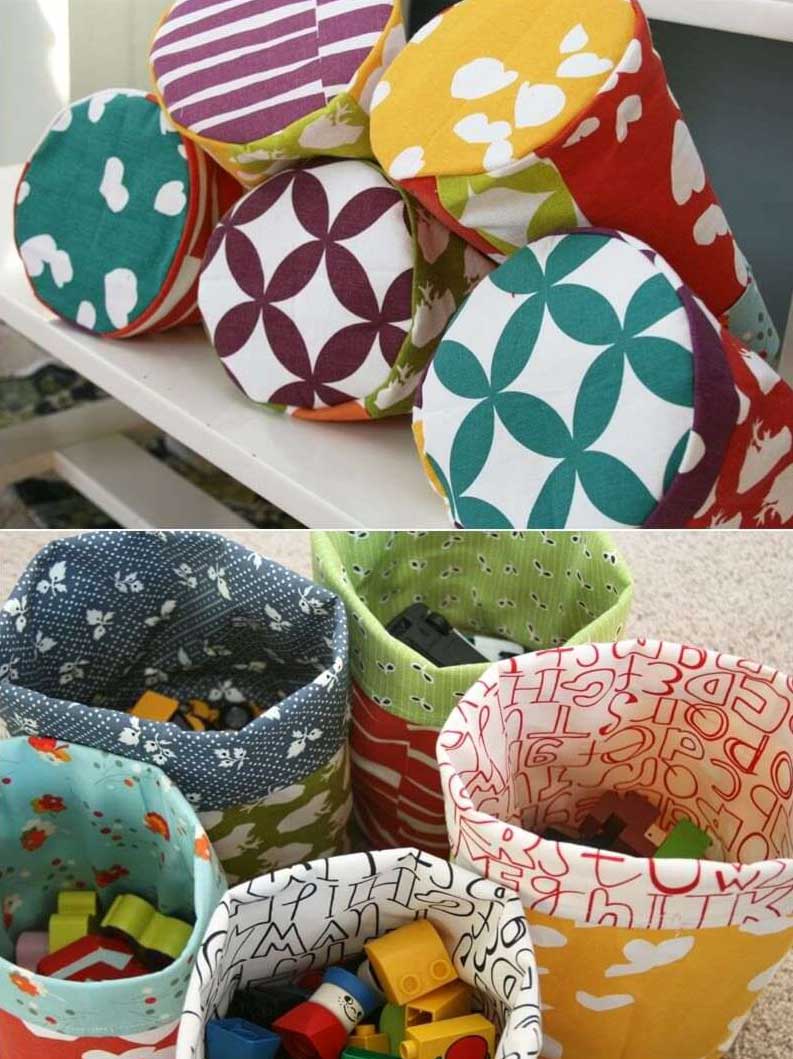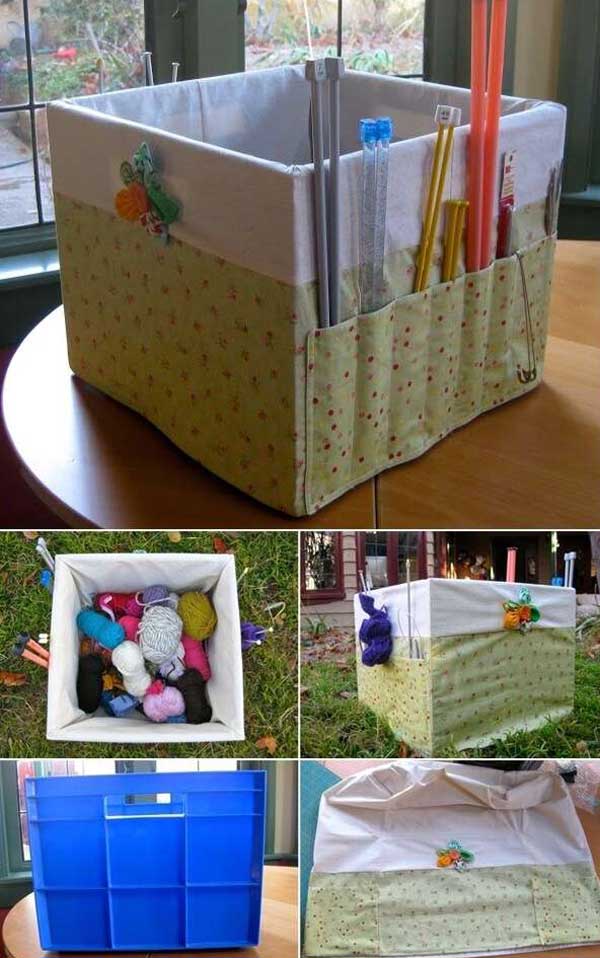 2. Fabric Bins with Handle Openings | Tutorial: makeit-loveit.com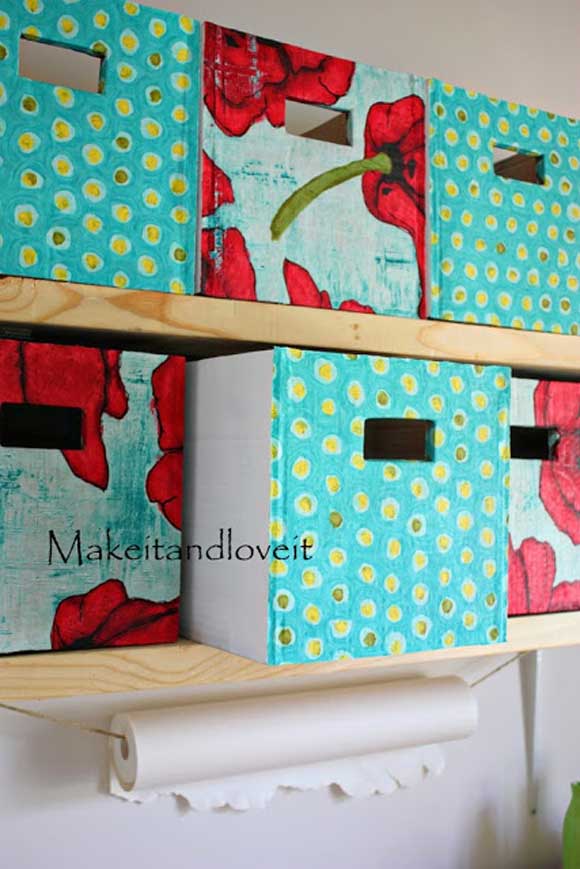 1. Contrasting Color Mixed Fabric Bins | Tutorial: iheartorganizing.com