How to Organize Pantry with Hanging Storage Ideas
Maybe you've searched a lot of organization ideas for your pantry through the web, and most of them can not meet the needs of you because they're not easy things and will cost you a lot. But here we will let you know that creating suspended storage is a feasible way to stop the mess of your pantry and expand the storage space. Clothes Hangers, shoe organizers, shower caddies, and even bungee cords, all they are that stuff you can quickly see in everyday life, but they are going to use in a hanging storage project. Just as we've listed below, they are all easy to DIY projects and do not need any special skills. Cool?
Store your paper towels on a pantry wall just using 4 eye bolts and 2 bungee cords: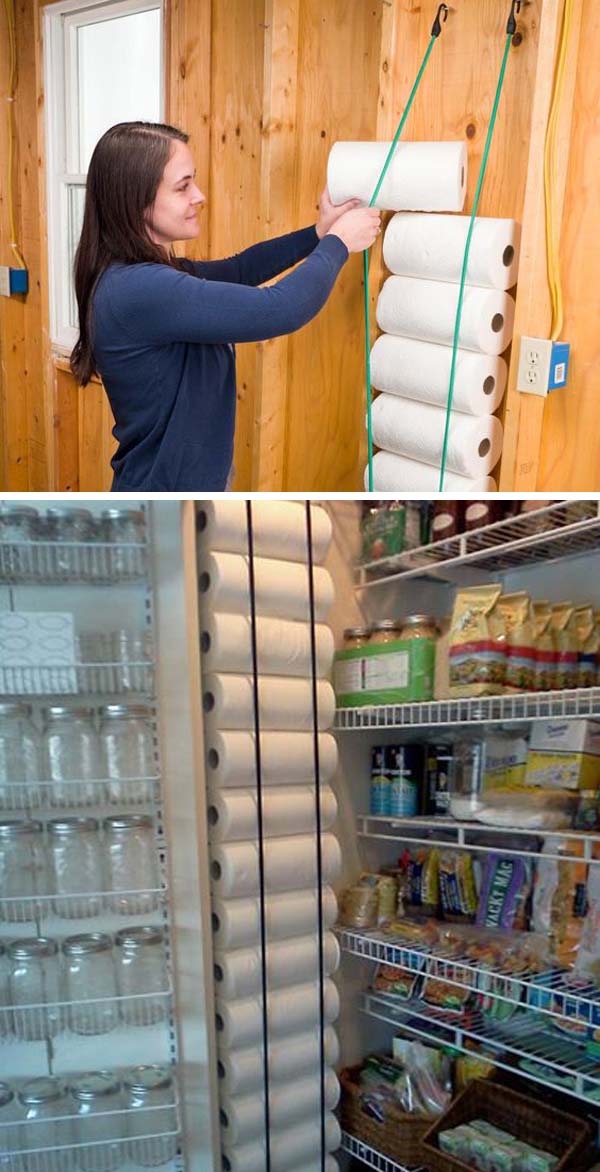 With the help of these bought racks, you can use up easily all of that vertical, empty space in your cabinets: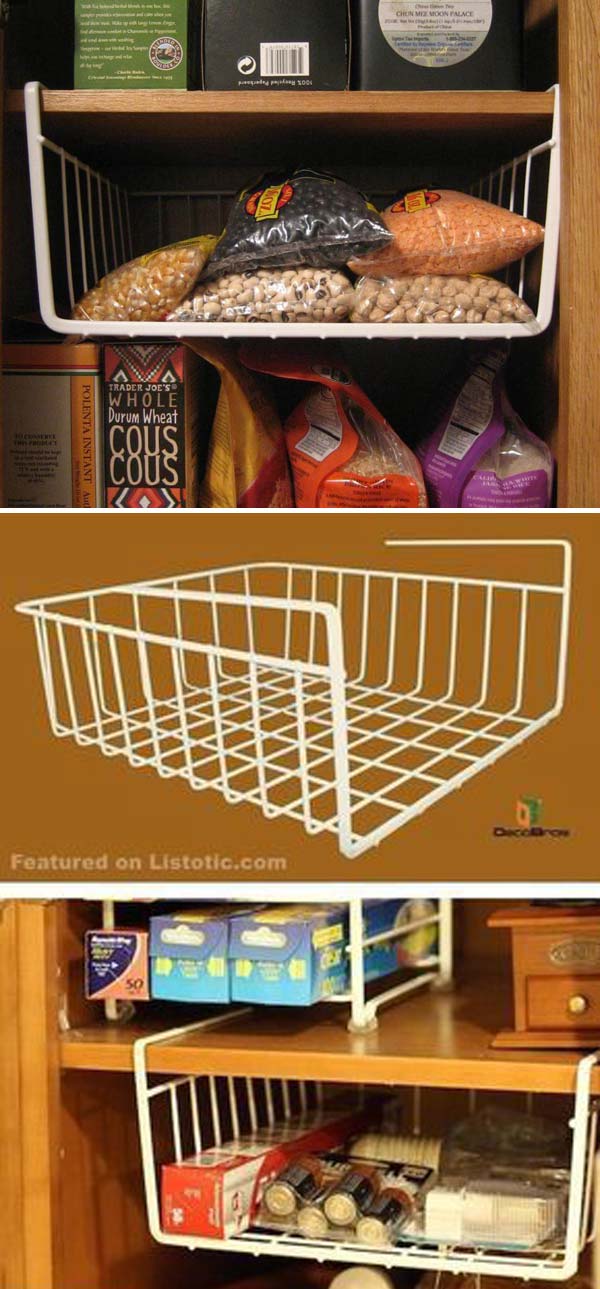 You can get it from here.
Have no idea of how to use the vertical storage space? Take use of shoe organizer is that smart ideas that save you a lot of money and time: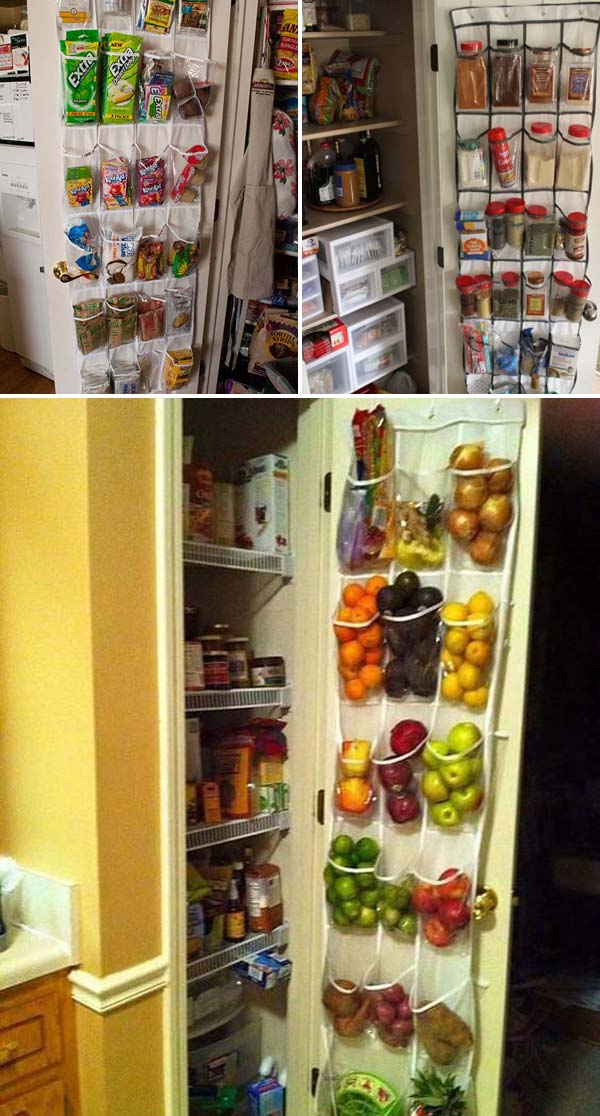 Get extra storage space through these binder clips hanging from your freezer shelves: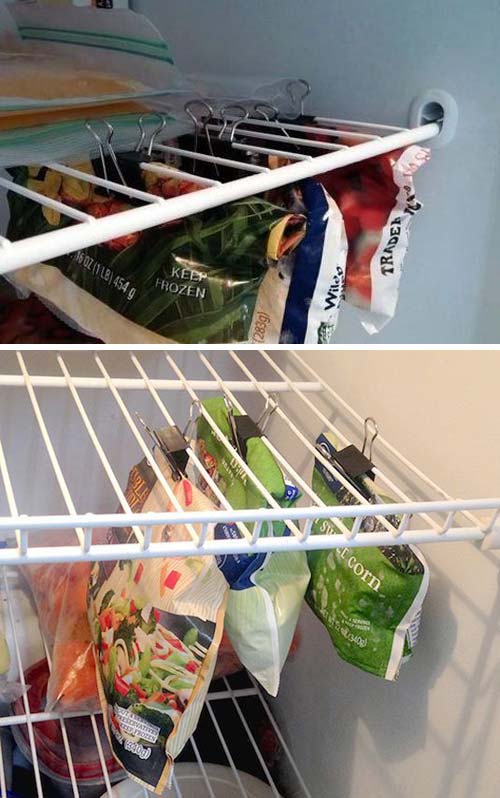 Mount spice racks on a cabinet door to make full use of that empty space: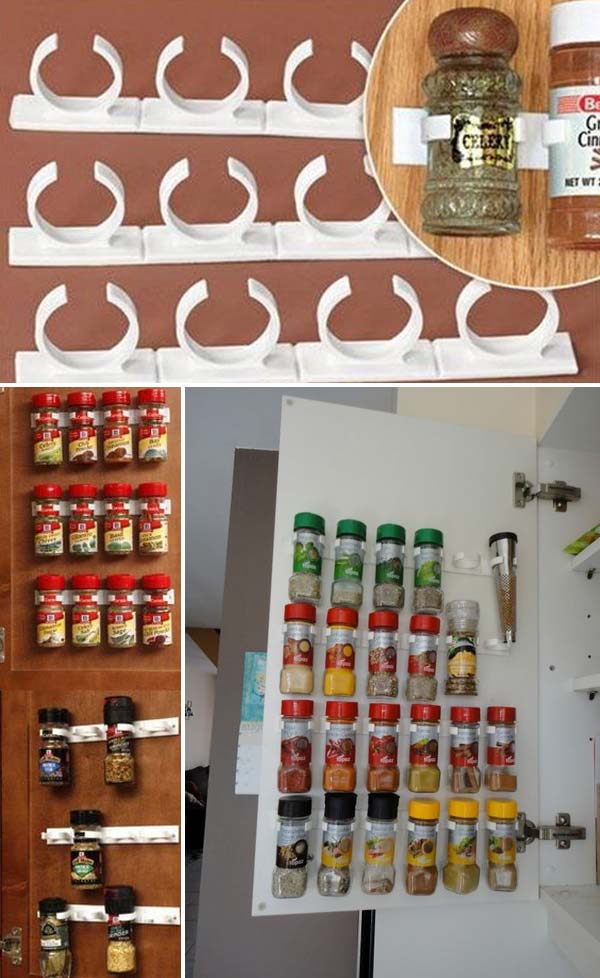 These aluminum bins can be used to hang on a blank pantry wall to boost your storage space:

Visit Lilblueboo.com to get Full Instructions.
Clothes Hanger with clips not only keep your opened chip bags closed, but makes full use of air space of your pantry cabinet: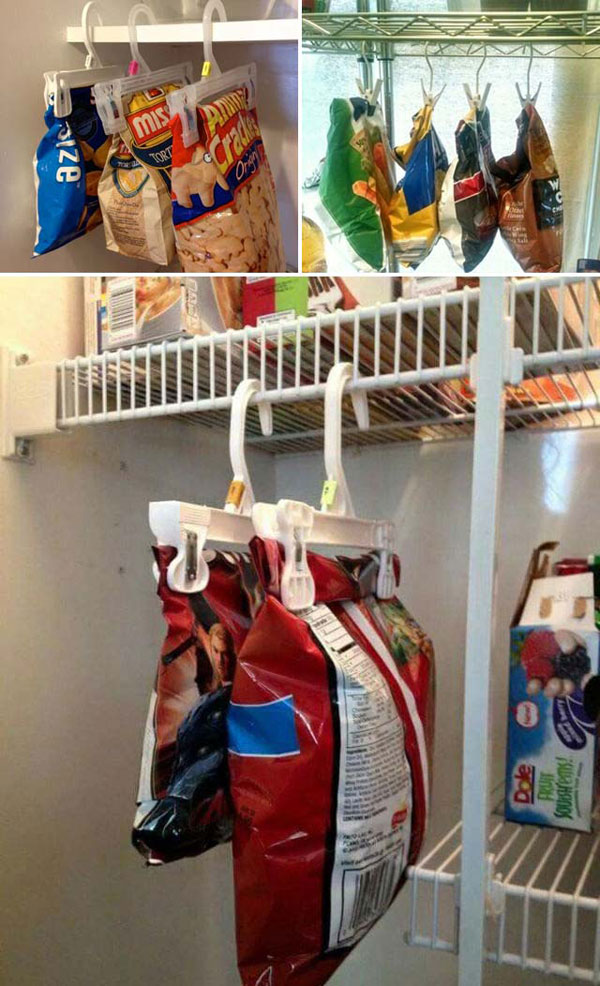 Another smart idea to utilize that of vertical space is to install a hanging rack like this with the help of double-sided sticky tape: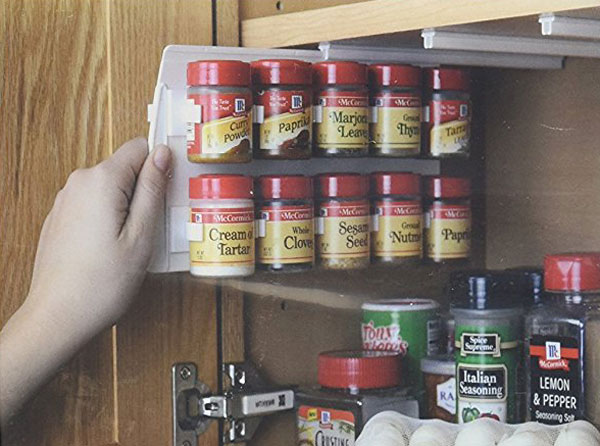 You can get it here.
Use hooks to hang these woven baskets on the old shutter to get hanging pantry storage: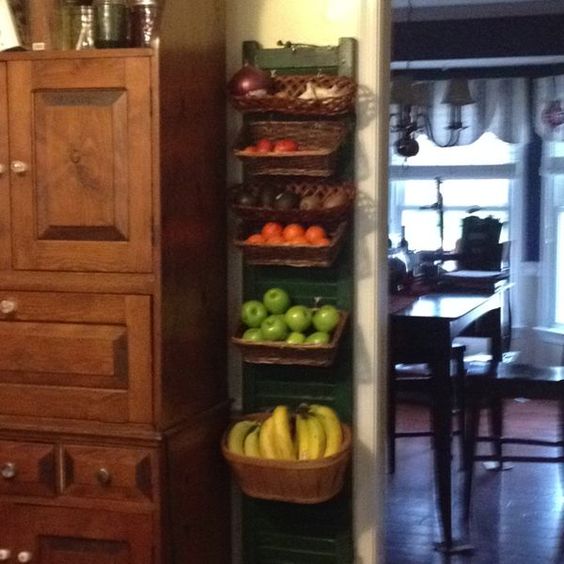 You can build a Chip Rack in a very low cost($10); All you need are some curtain clips and a piece of wood strip getting painted.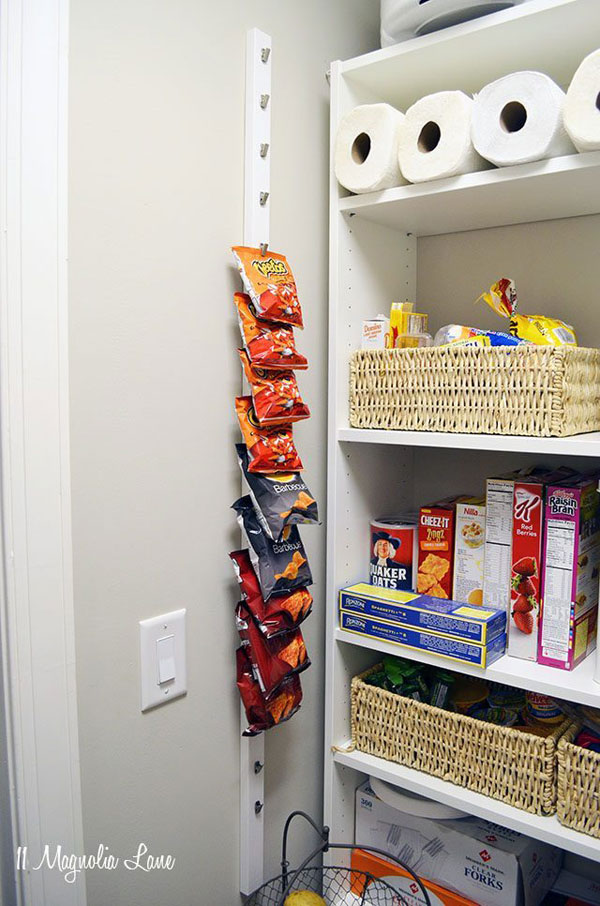 See the Full Instruction here: 11magnolialane.com
Combine hooks with binder clips to create extra hanging storage: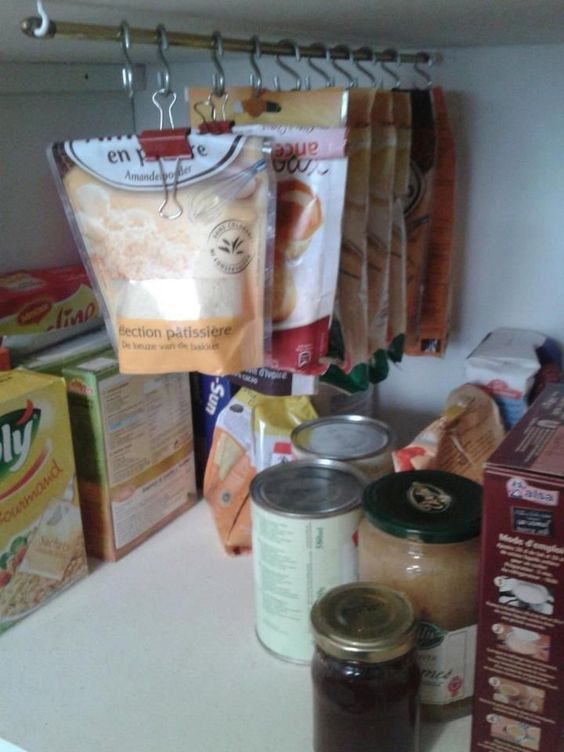 Utilize the pegboard to organize your pans when they are not in use: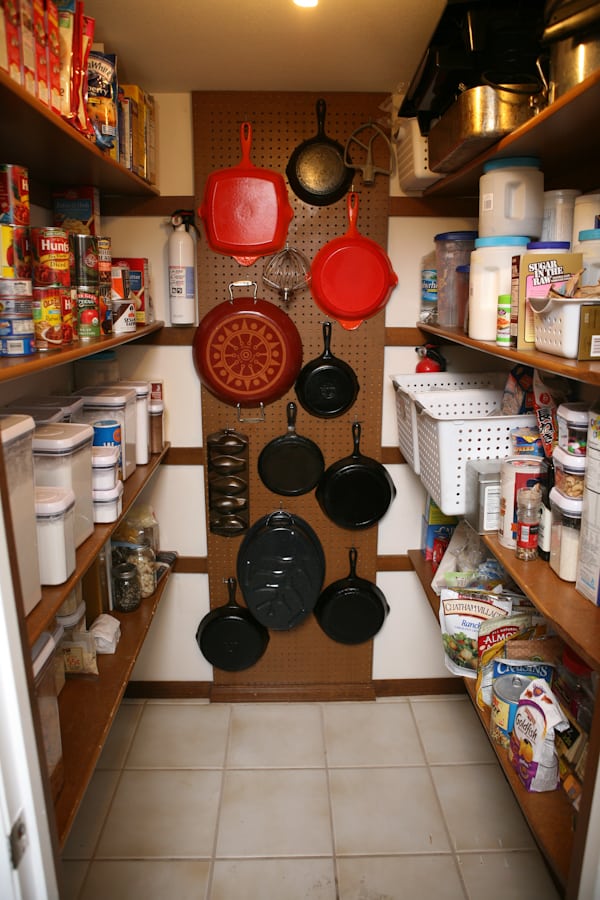 See more here: eclecticrecipes.com
Reuse a shower caddy for pantry hanging storage: