27 Kids Rooms Are So Amazing That Are Probably Better Than Yours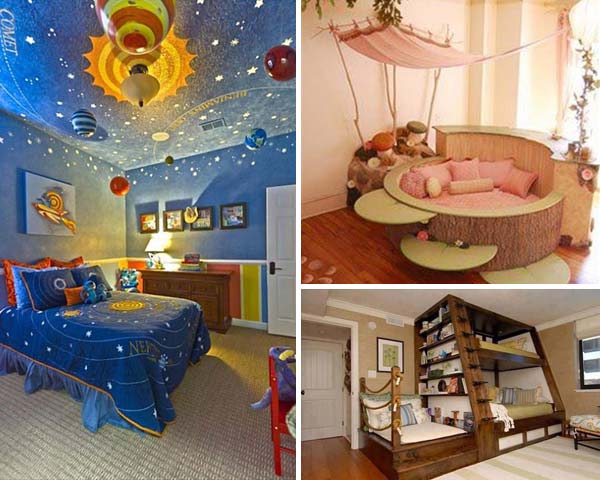 Kids room should be amusing, because that's children's own kingdom. Every parent wants their children to be happy. So creating a cool and fun playroom or bedroom for them is almost all parents' dream. In order to please your children, you have to look for some amazing ideas. The good news is that there are lots of ideas of creative and interesting themed kids' room where you can learn from. You can also get a lot of inspiration from the classic fairy tales or cartoon films.
The girls dream to become a princess of a fairy tale, and the boys hope to be as cool as the super heroes. As long as you know what your children's favorite, it's not difficult to make an amazing room for them. If your budget is enough, you can create a nice and cool thematic children's room. You needn't to be discouraged if you don't have enough budgets. Here are the simple wall stickers printed with batman or superman or the dolls decorations that also can make your children be happy. Look at the following amazing ideas for your kid's rooms. You can get a lot of inspiration! Have fun!