29 Inspiring Old Shutter Decor Ideas To Transform Your Outdoor Space
Shutters have become an integral part of how decor nowadays. There are endless creative possibilities available for you to explore. Shutters can be used in both indoor and outdoor designs. If you follow creative old shutter outdoor decoration ideas, you can transform your space admirably.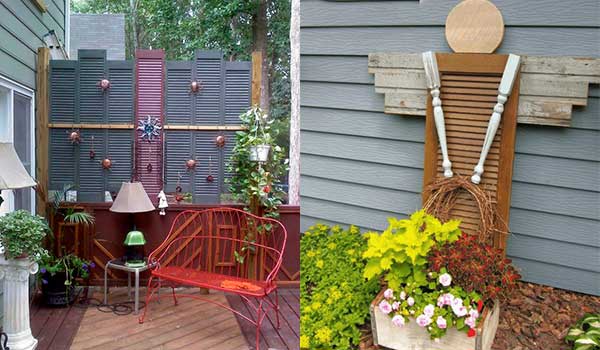 With the help of shutters, you can make a welcome sign, a screen, a bench, or a planter. The only limitation is your creativity. Here are 29 innovative, inspiring, and creative old shutter ideas that help you enhance your outdoor decor:
1. Personalize Your Space with an Oversized Initial on a Shutter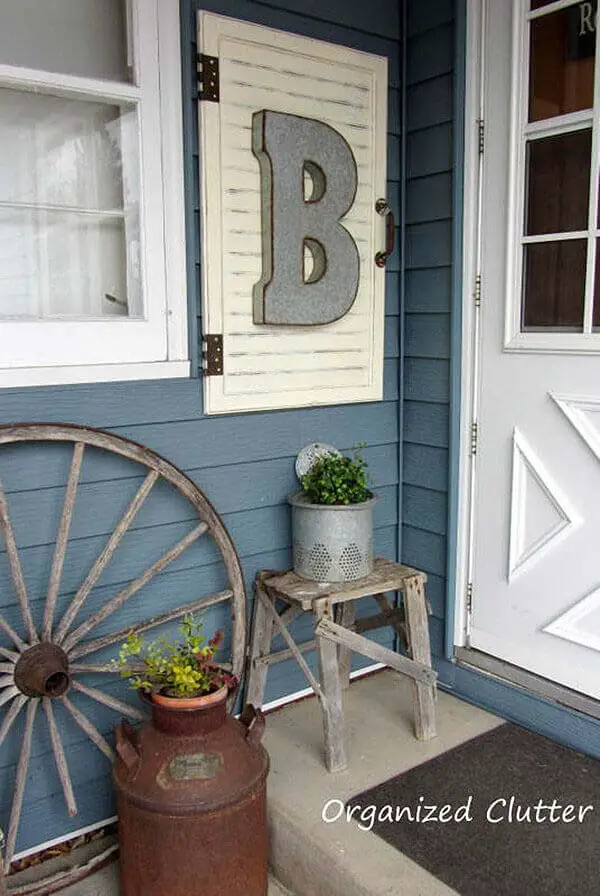 Looking for a unique way to add personality to your outdoor area? Paint an oversized initial on a shutter to create a charming focal point that reflects your style and welcomes guests.  via Organized Clutter
2. Enhance Your Home's Privacy with a Shutter Screen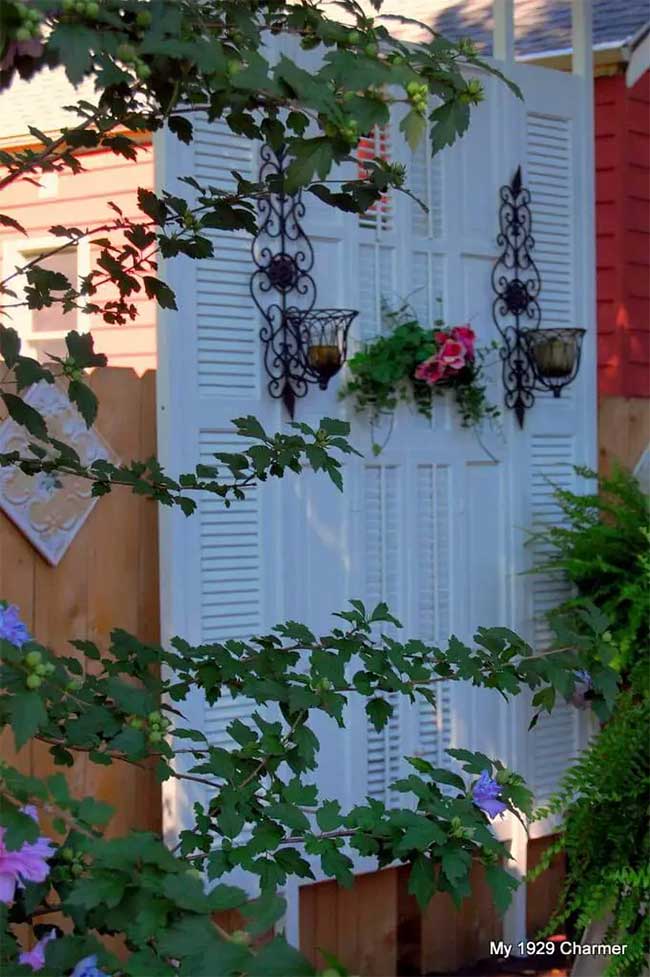 When nosy neighbors become a bit too curious, it's time for a privacy upgrade.
Craft a shutter screen of the desired height using shutters and sturdy wooden posts.
Enjoy some well-deserved private moments in your outdoor oasis.  via My 1929 Charmer
3. Welcome Guests with a Black Shutter and a "Welcome" Message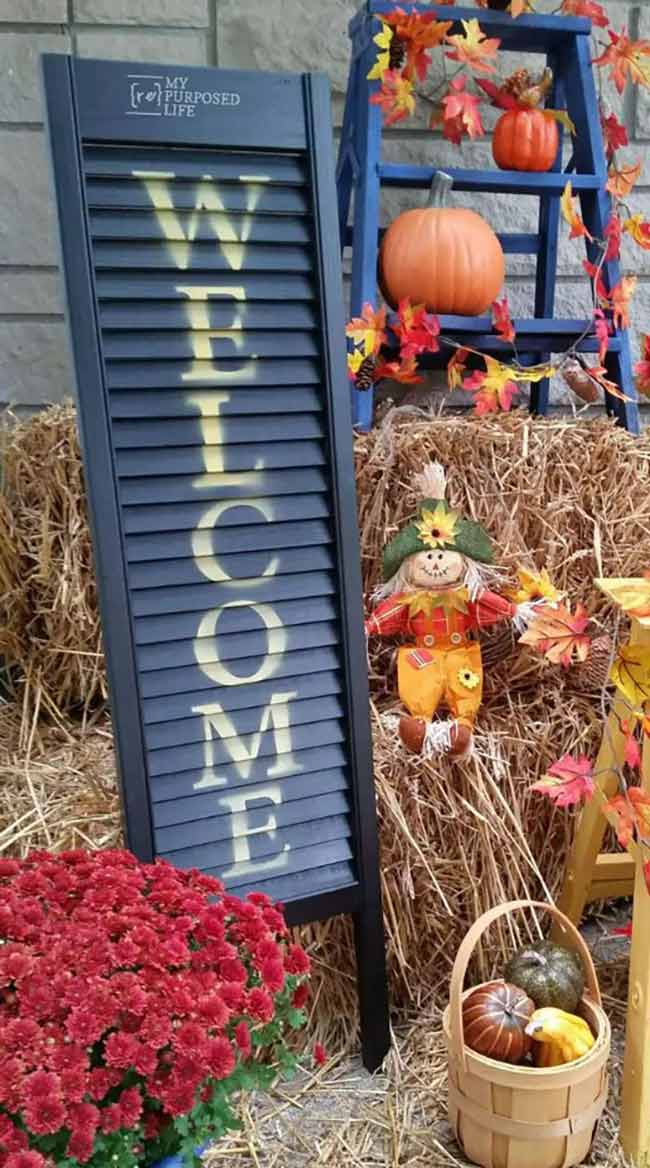 Welcome your guests with a touch of warmth and charm using a black shutter creatively adorned with a friendly "Welcome" message.
This falls under the category of unique shutter ideas and is a simple yet highly effective way to greet your visitors and infuse your outdoor space with inviting character. via My Repurposed Life
4. Define Spaces in Your Yard or Patio with a Room Divider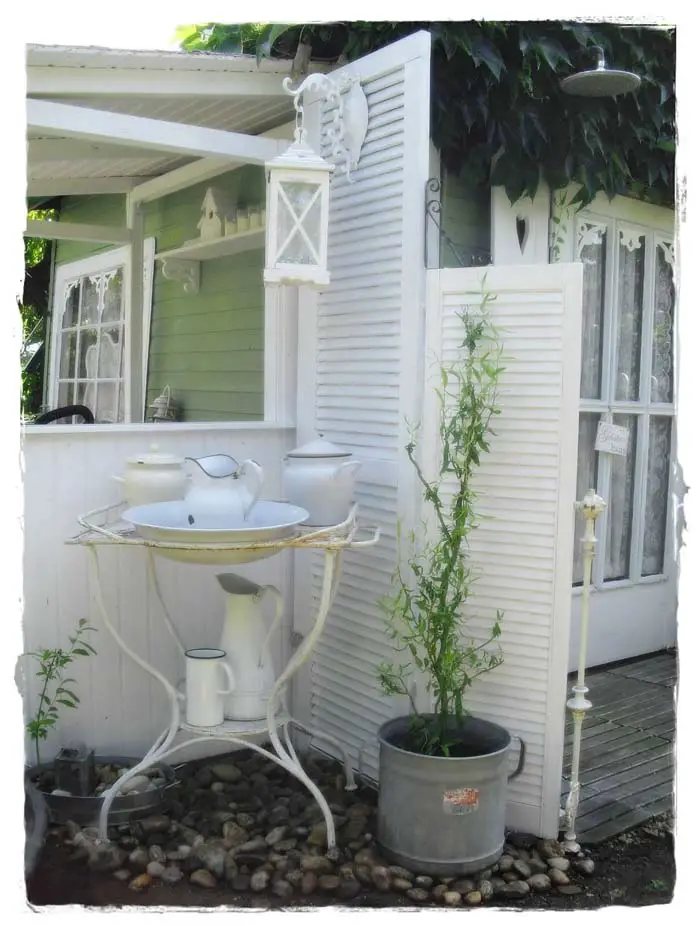 If you want to create distinct zones in your garden, consider using shutters to build a room divider.
Add decorative elements like lanterns, flower pots, and signs to seamlessly blend it with your existing outdoor decor.  via Shabby Landhaus
5. Craft a Charming Rustic Birdhouse with a Shutter and Tin Roof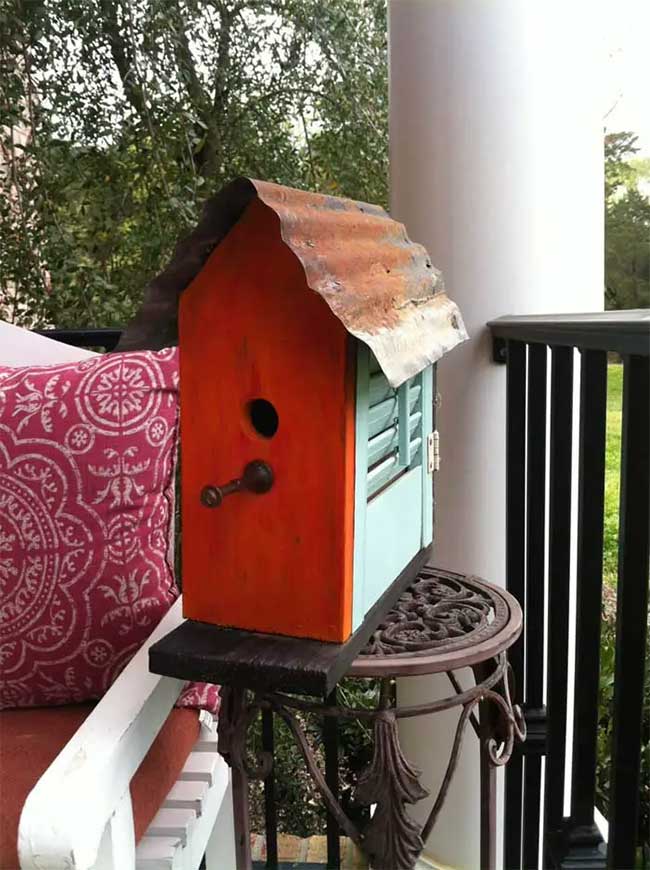 Birdhouses are beloved additions to garden decor. Create your own rustic birdhouse using salvaged wood, a shutter, and a tin roof. It's a delightful project that not only attracts feathered friends but also adds rustic charm to your garden.
6. DIY Patriotic Shutter

This DIY Patriotic Shutter idea helps you decorate your yard, or front porch efficiently. You will find this Patriotic Shutter idea extremely convenient and easy to follow.
7. Create a Shutter Side Table

It is one of the old shutter outdoor decor ideas that teach you how to give weathered shutters new life by converting them as plant stands or side tables.
8. Scrap Wood Garden Angel
This simple idea gives clear and practical instructions to make a wood garden angel using an old shutter. It is a simple yet clever idea for using old shutters in the garden.

9. Garden Supply Storage
If you want to go creative, you can use this garden supply storage idea. It is one of the best ideas you can ever come across.

10. Patina Shutters Shelf Unit
This Patina shutters idea shows you how to transform an unused corner of your living room into an ideal shelf unit.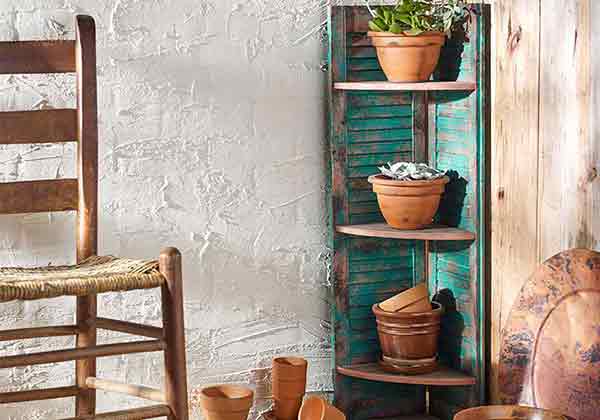 11. Shutter and Mason Jar Herb Garden
This decor idea is a perfect example of creating an herb garden with recycled shutter and mason jars.

12. Repurposed Shutter Planter Boxes
You can use shutters and fence pickets to make repurposed planter boxes.

13. Shutter Word Art
You can use wood shutters to make appealing word art with effortless ease.

14. Old shutter Garden Angel
This innovative concept talks about how to create a beautiful garden angel with an old shutter.

15. Make a Privacy Screen Using Old Shutters
Do you want to create an appealing privacy screen with old shutters? You can follow this idea to get the job done beautifully.

16. Create a Private Deck Using Old Shutters
If you are searching for one of the best old shutter outdoor decor ideas to create privacy on the deck, you can choose this idea.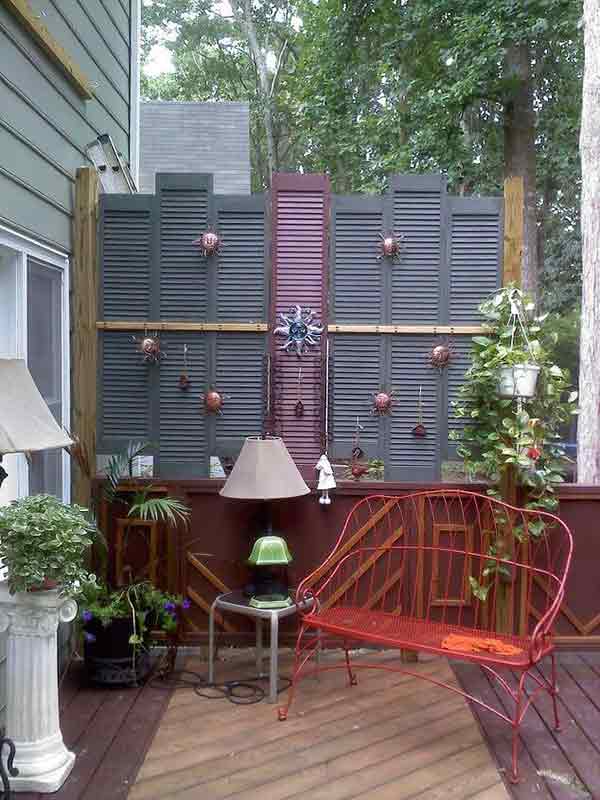 17. Make Summer Porch Using White Shutters and Succulents
This old summer decor idea teaches you how to create an attractive and affordable summer porch.

18. Old Shutters and Window
You can make a vintage window using this old shutter decor concept.

17. Succulent Planter
This idea makes you familiar with an easy method of creating succulent planters with the help of old shutters and boxes.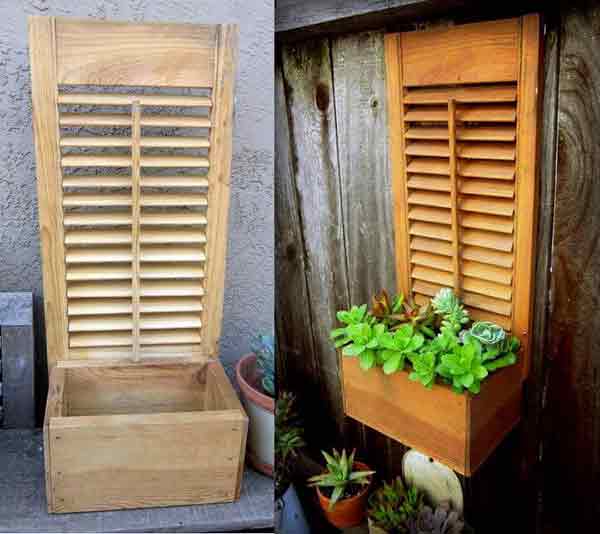 18. Garden Planter Box
Follow this idea to learn how to make a charming garden planter box.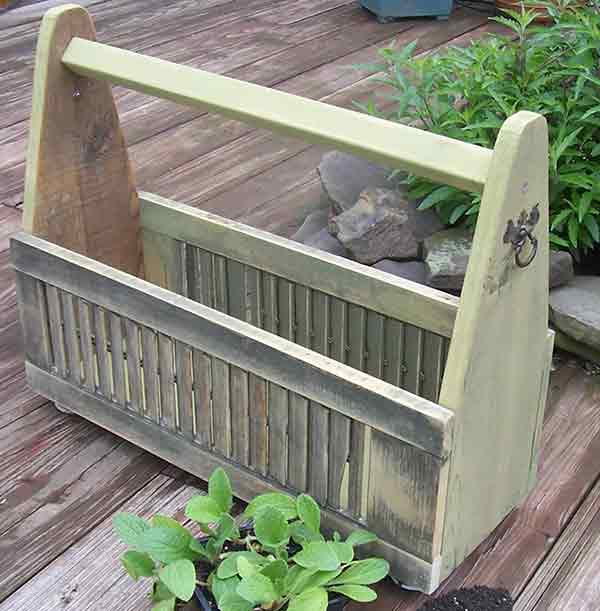 29. Yellow Shutter Planter for Summer and Fall Porch
What about creating a yellow shutter planter for your fall and summer porch? Look no further than this old shutter decor idea to get the job done efficiently.