Top 20 Genius Hacks You Need To Know For Christmas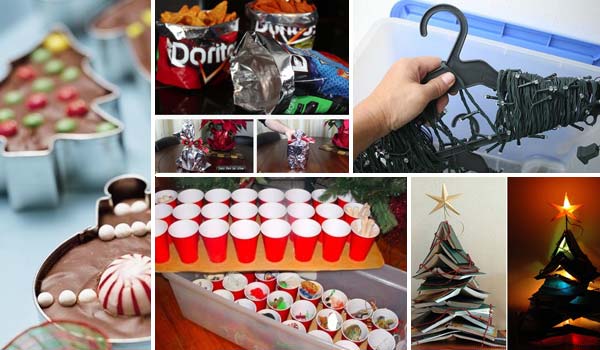 For the coming Christmas Day, you must be racking your brains to make it different. All kind of great ideas have been packed with your brain, such as stunning gifts, ingenious decorations or great entertainment, and so on. But you also feel they are not good enough to make your Christmas party amazing and unforgettable. You are trying to find the best hacks and tips for your Christmas.

Luckily, here we have some clever Christmas hacks for you. You can find some wonderful hacks that will help you to prepare your different holiday. You will feel that it's so easy a job to make your Christmas decor interesting and beautiful.

Tutorial: ohmy-creative.com

Tutorial: industriousjustice.com

Source: sharonscrapbook.blogspot.com

Source: hgtv.com

Tutorial: handsonaswegrow.com

Tutorial: thepennyparlor.com

Tutorial: youtube.com

Source: bettycrocker.com

Source: momspartycafe.blogspot.com

Tutorial: instructables.com

Source: princesspinkygirl.com

Source: imgur.com

Source: goodfoodprincess.tumblr.com

Source: facebook.com

Tutorial: youtube.com

Tutorial: handimania.com

Tutorial: hungryhappenings.com

Tutorial: sevenclowncircus.com

Source: goodshomedesign.com

Source: mediatinker.com