Truck or Tractor Inspired Home Projects You Would Say WOW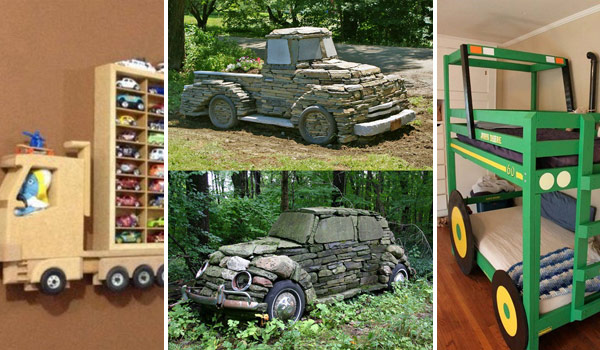 Almost every little boys dreams of having a truck or tractor themed bedroom. Building truck bunk beds for them would be a clever idea to make your little ones love to stay in their rooms. Besides of that, either you want to create an unique garden decoration or you need a wall shelf to storage and display kid's toys, craft a truck inspired home project. Share!
1. Organize and display your child's toys on a large wooden truck shelf.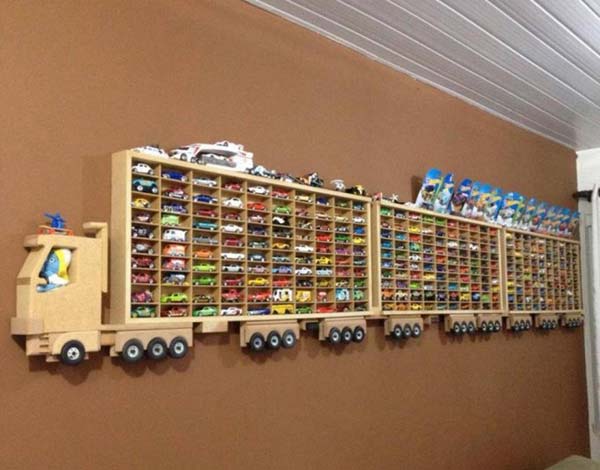 Similar project: etsy.com
2. So cute crib comes with built-in changing table.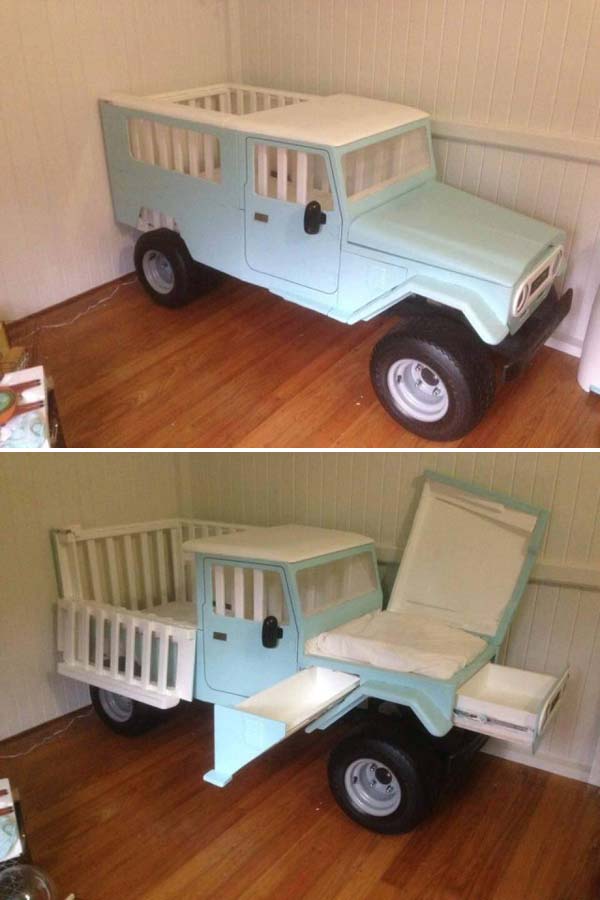 Source: goodshomedesign.com
3. Go for a mini toy car planter.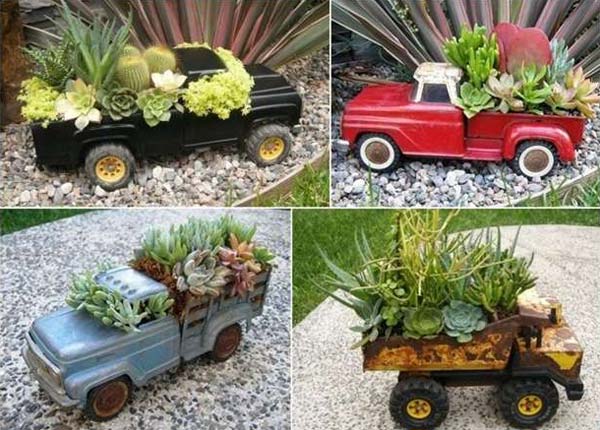 Source: amazinginteriordesign.com
4. Give your home's outdoor an amazing look by adding a piece of stone art like this.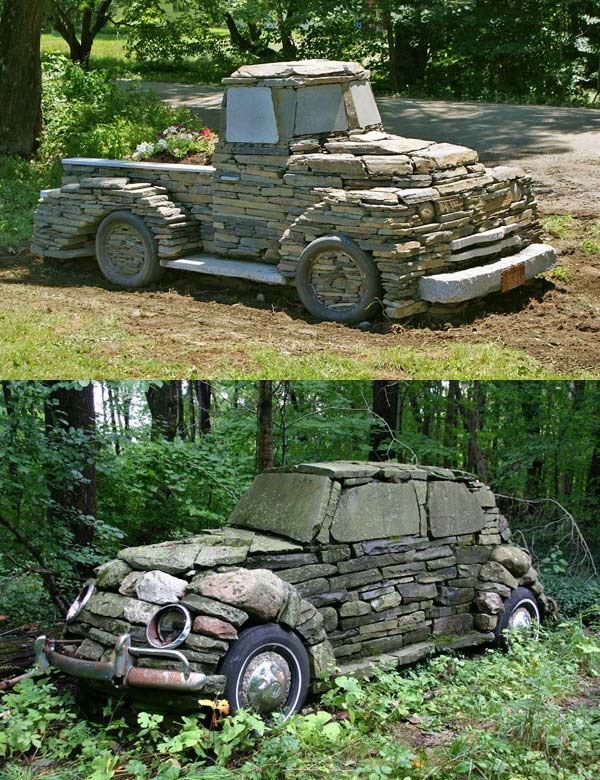 Source: stoneartblog.blogspot.com    Source: thinking-stoneman.blogspot.ie
5. This tractor bunk bed will be perfectly suitable for kid's room.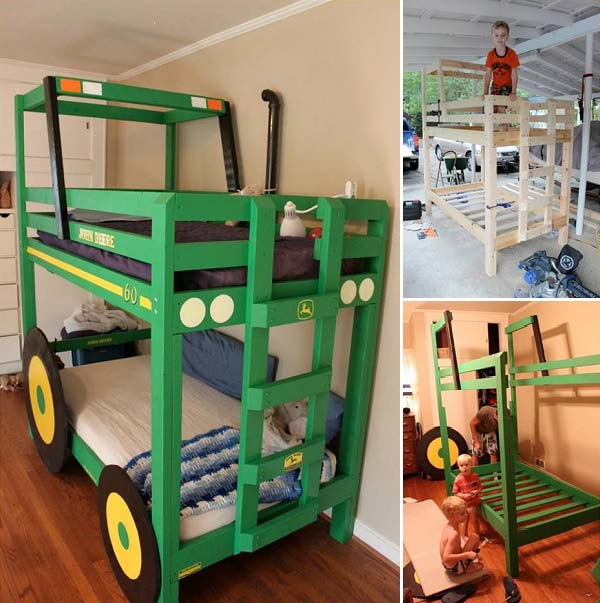 Get Tutorial here ====> ruckerrendezvous.blogspot.com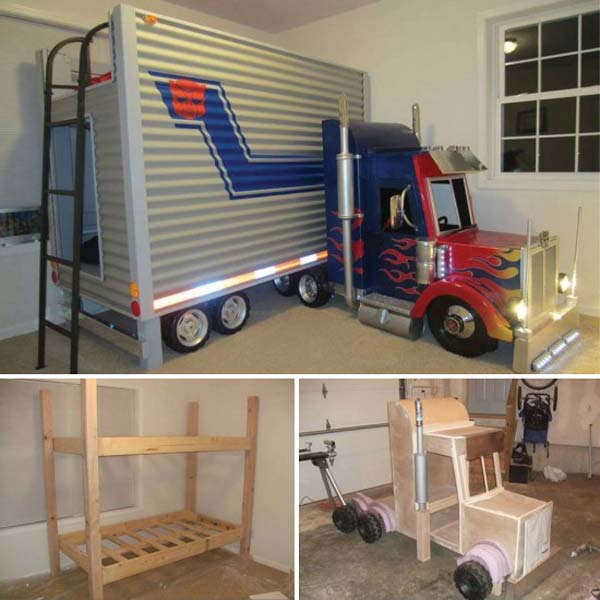 Source: flickr.com