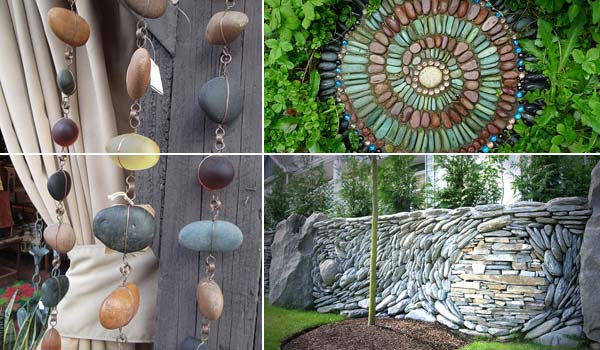 If you are looking for inspiration for spicing up your garden, here we show you some wonderful artistic pebbles projects for you. Pebbles are a natural gift by God. They are excellent for unique garden landscaping ideas. Creating a beautiful garden pebbles art isn't difficult, you don't need to be artistic, or even particularly creative. Am I kidding? No, that's true and available! Try these fun and easy pebbles art projects, and we're pretty sure your garden will be more attractive and beautiful. Have fun!

Source: felderrushing.net

Source: natureexplore.org

Source: jeffreygardens.blogspot.com

Source: elderberrystreet.blogspot.com

Source: garden-collection.com

Source: harvestheart.tumblr.com

Source: bearchitecture.com

Tutorial: instructables.com
Edging your lawn with river rocks or pebbles is a great way to give it a fabulous makeover. Just Dig a shallow trench, and use a ego leaf blower to clean fallen leaves and grass clippings, then shovel river rock pebbles into the trench and spread them evenly with the shovel. Place river rock in a natural manner rather than neatly stacking it in a straight row.

Source: thegardenglove.com

Source: pithandvigor.com

Source: flickr.com

Source: professionalgardenphotographers.com

Source: idi-k-nam.ru

Source: diynetwork.com

Source: ebay.com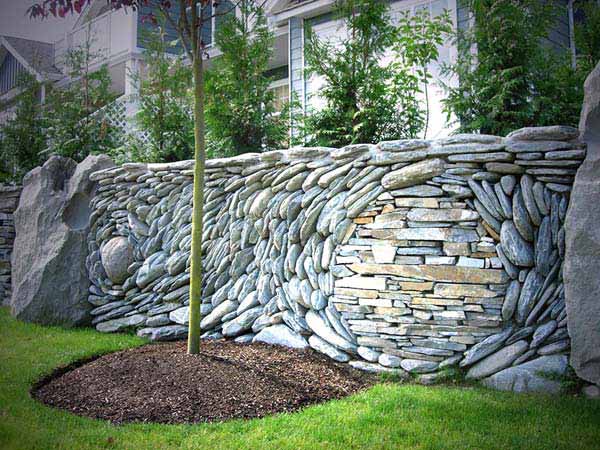 Source: ancientartofstone.com

Source: prairiebreak.blogspot.com

Source: shemovesthefurniture.blogspot.com

Source: davidharber.co.uk

Source: serenityhealth.com

Source: thegardenglove.com