Fresh & Cool Ideas to Decorate Your Staircase Space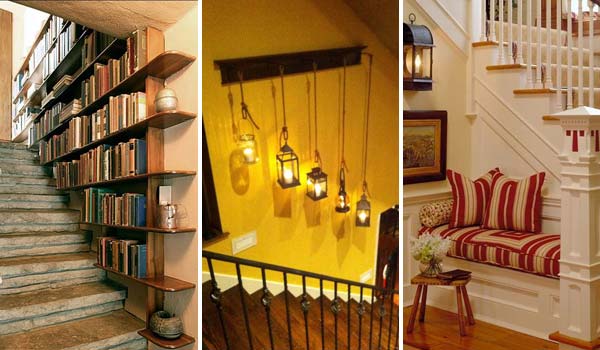 Staircase is that particular space you will usually ignore its decor in home's interior. In fact, staircase is not just for the connection of two floors, and you must admit it plays an importantly decorative role in the home. Need some decorating ideas to update your stairs space? You will get answer from here.
1. Transform your boring staircase railing with rope.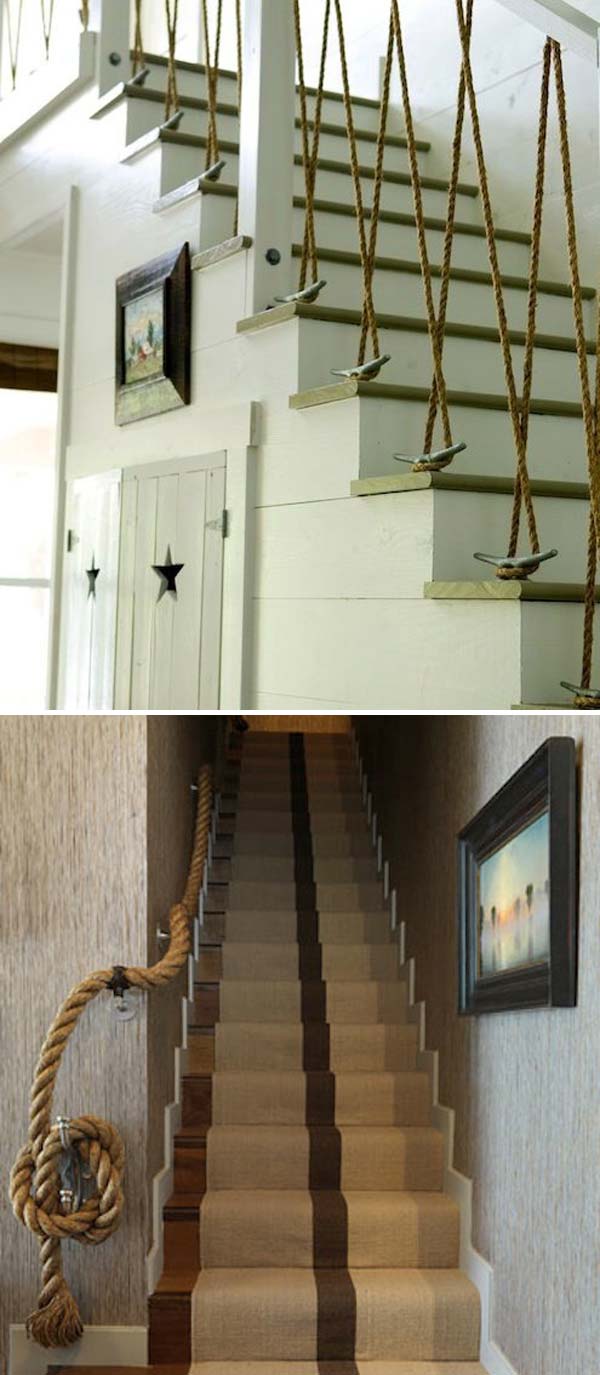 Source: bobvila.com
2. Hang several vintage lanterns or mason jar lamps to fill your plain wall.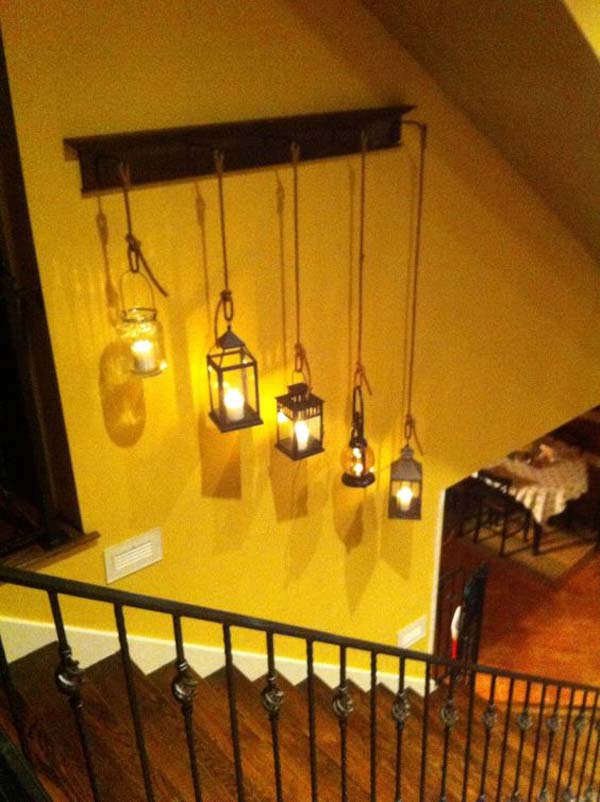 Source Unknown.
3. Add a little seat to create a cozy reading nook.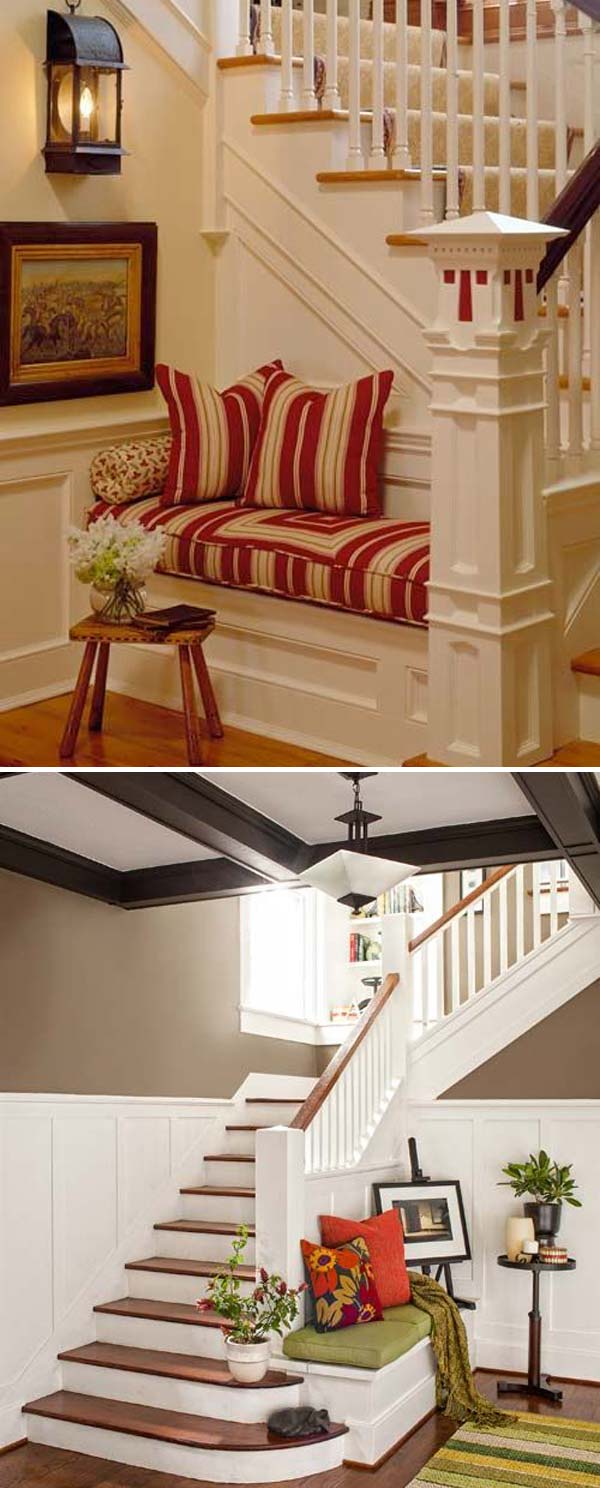 Source: keandevelopment.com    Source: thisoldhouse.com
4. There is no better way to display your family pictures on there.
Source: gallery7.wordpress.com
5. Bookworms will fall in love with this decorating idea.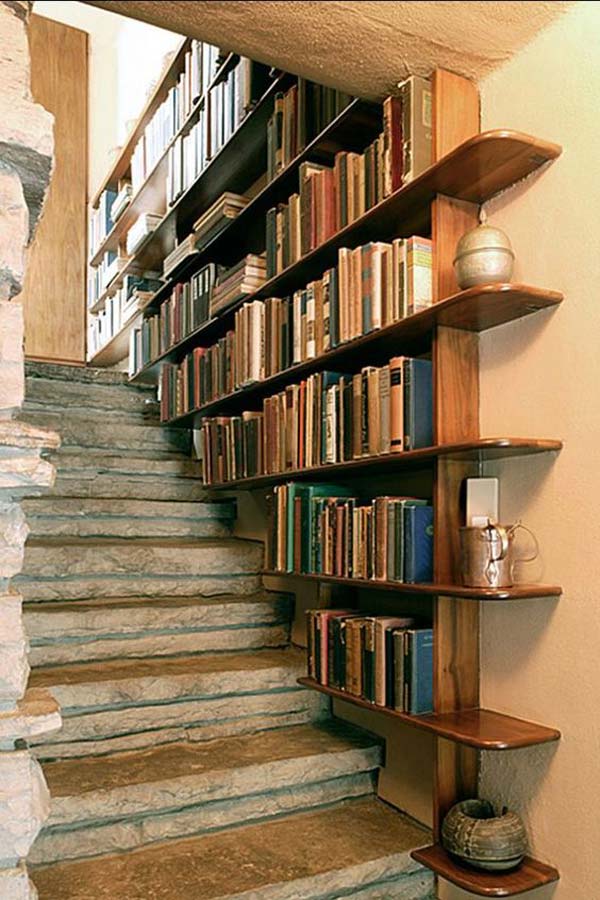 Source Unknown.
6. It is a fun space to make your spooky Halloween decor.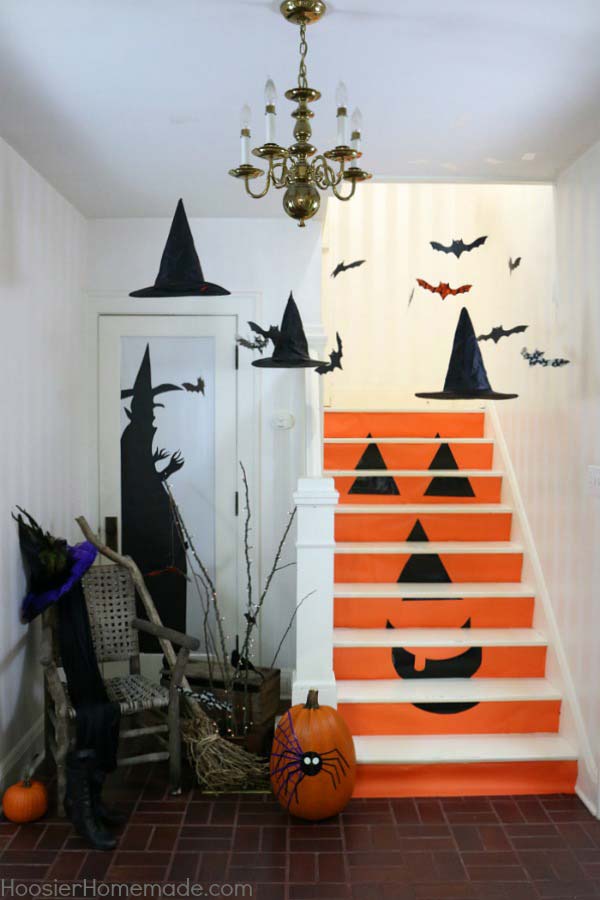 Get Great Tutorial ====> hoosierhomemade.com
7. Tree wall decal will be the focal point of the staircase space.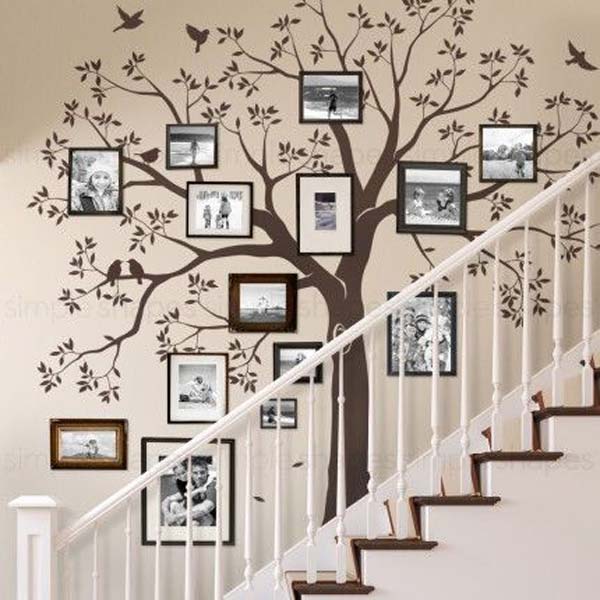 Source: simpleshapes.com
8. Wallpaper is not just for wall decor.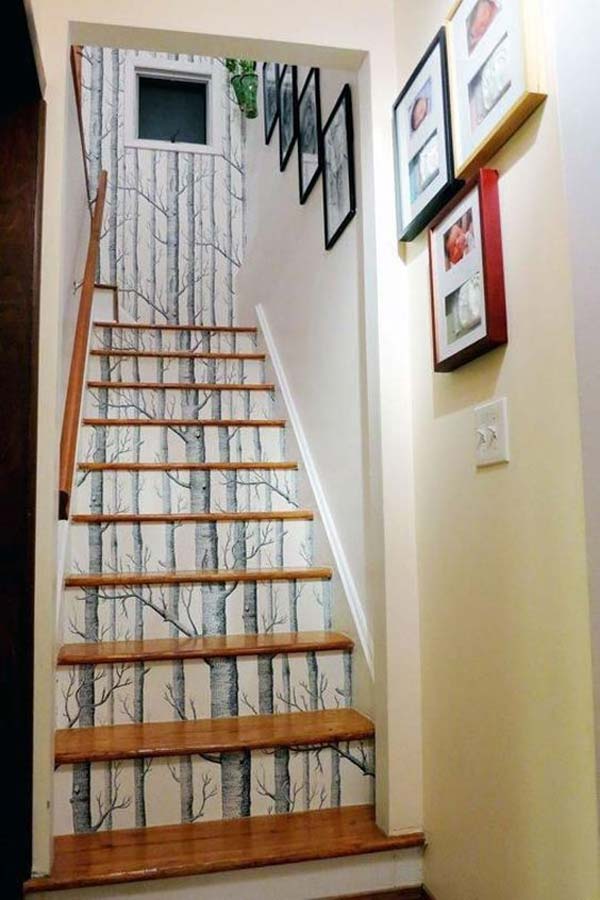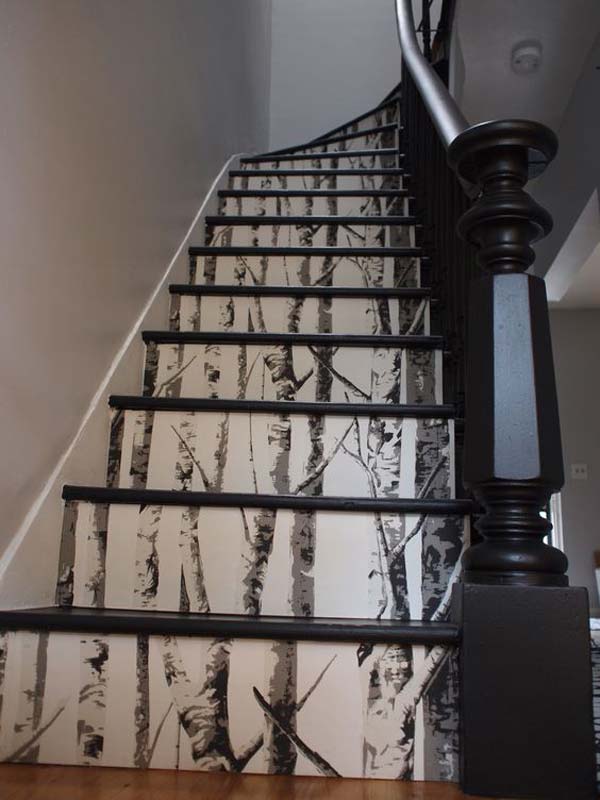 Source: woohome.com
9. Tree inspired railing decorating idea for nature lover.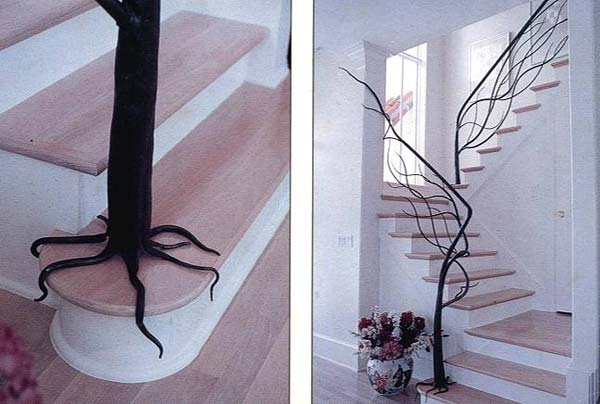 Source: custommade.com
10. Cute sliding staircase penguins add the Christmas spirit to your home…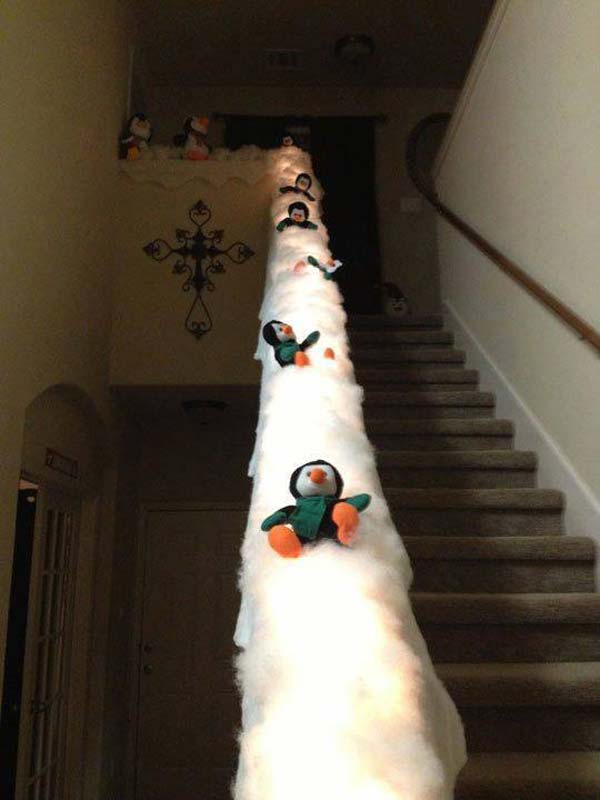 Source Unknown.