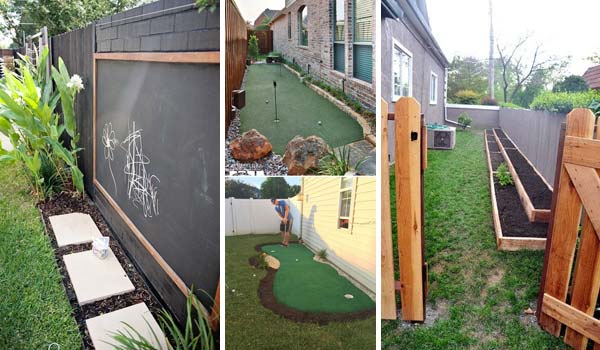 A well-designed garden, backyard or other home's outdoor space is the best spot for your outdoor relaxing. Every inch of space is well worth stealing, we should make good use of it. But sometimes, a space such as a side alley or yard is still usually overlooked. How to make good use of such a weird and narrow space would be a big challenge. Here are some great cases we have gathered for you will help you utilize that wasted space in your yard. You can see the side yard turned into inspiring garden beds, kids play area, private outdoor pool…Trust me, these designs are all worth seeing.
1. Making use of the space for setting up a cozy outdoor shower.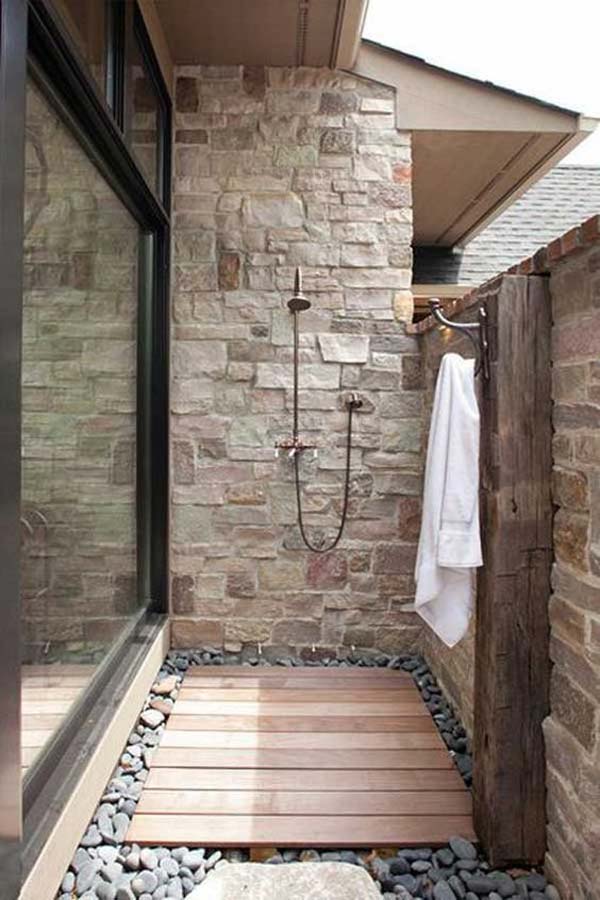 Source: woo home
2. Make a side yard makeover for improving home's curb appeal.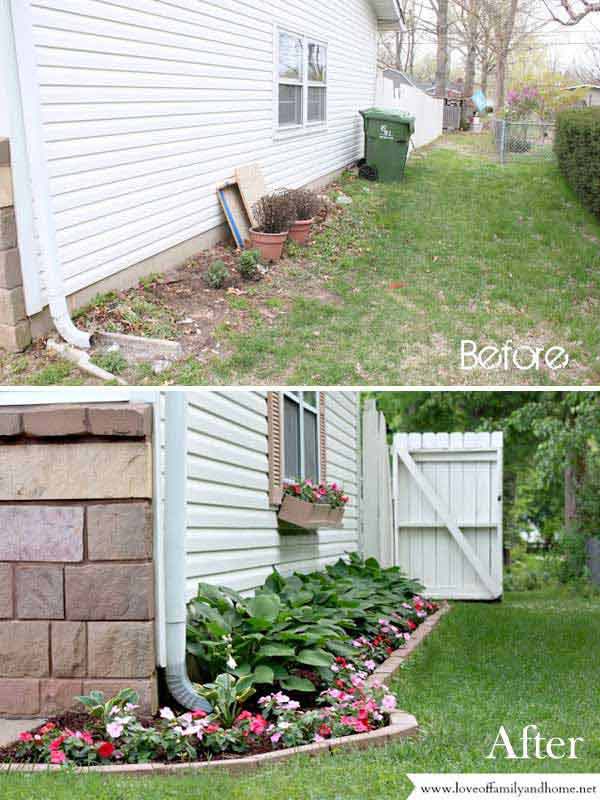 Get Tutorial here ====> loveoffamilyandhome.net
3. Build long and narrow garden beds along the yard fence.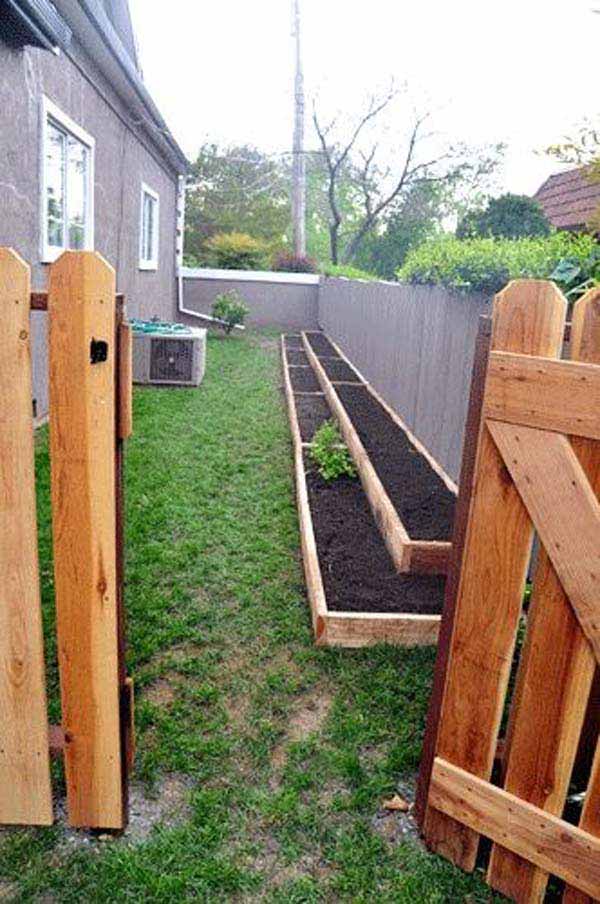 Get Tutorial here ====> loonyville.wordpress.com
4. Turn the narrow space along the side of the house into an outdoor playroom.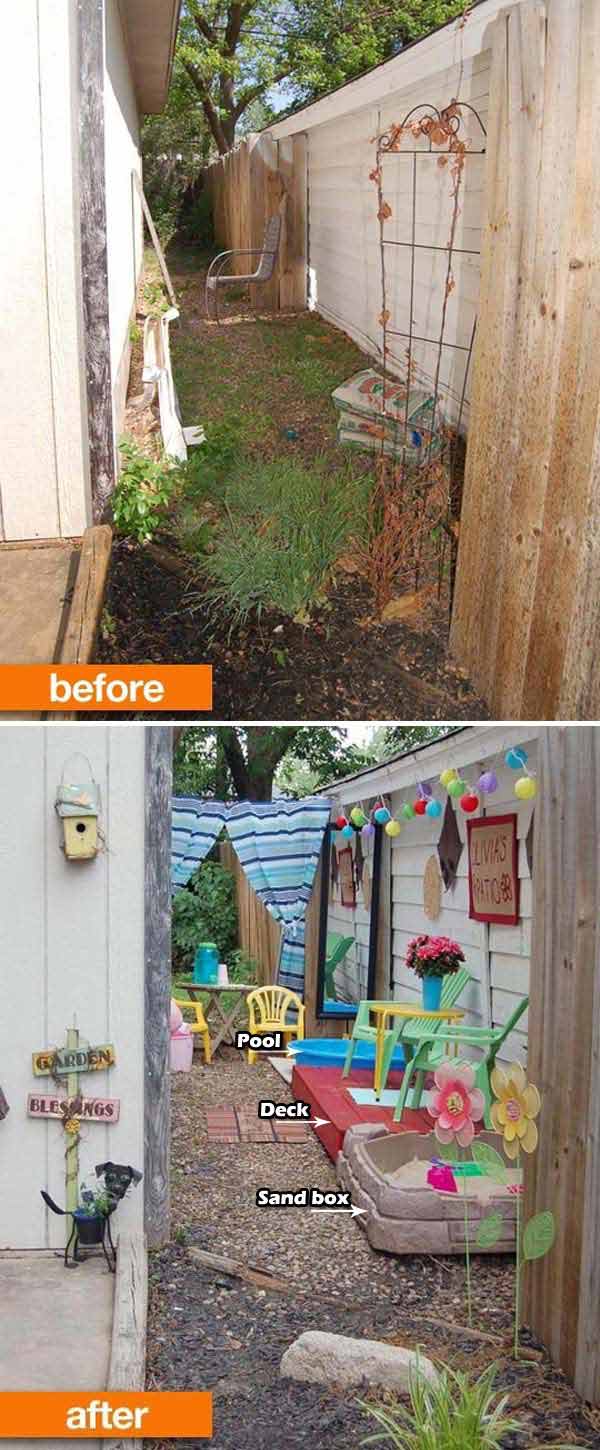 Source: apartmenttherapy.com
5. Hang a hammock under the pergola for creating a backyard retreat.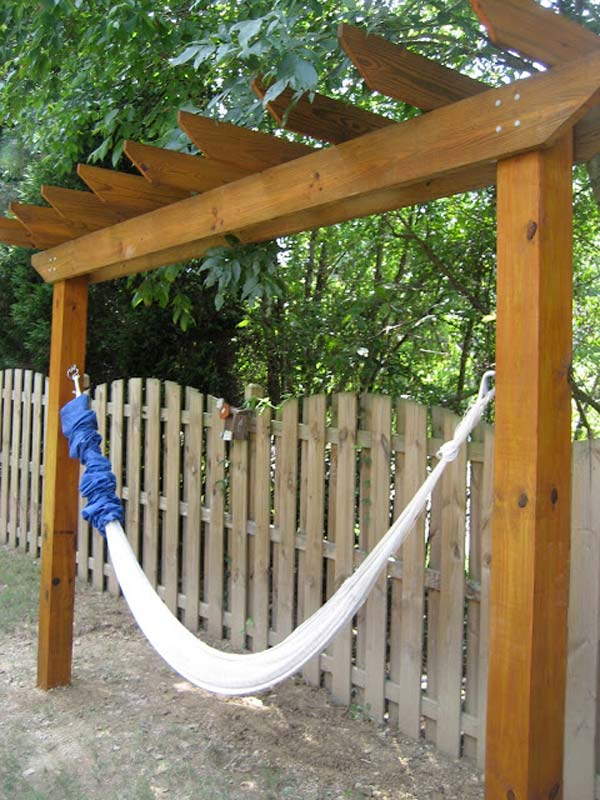 Get Tutorial here ====> theindecisivelife.blogspot.com
6. Build a narrow pool like a spa.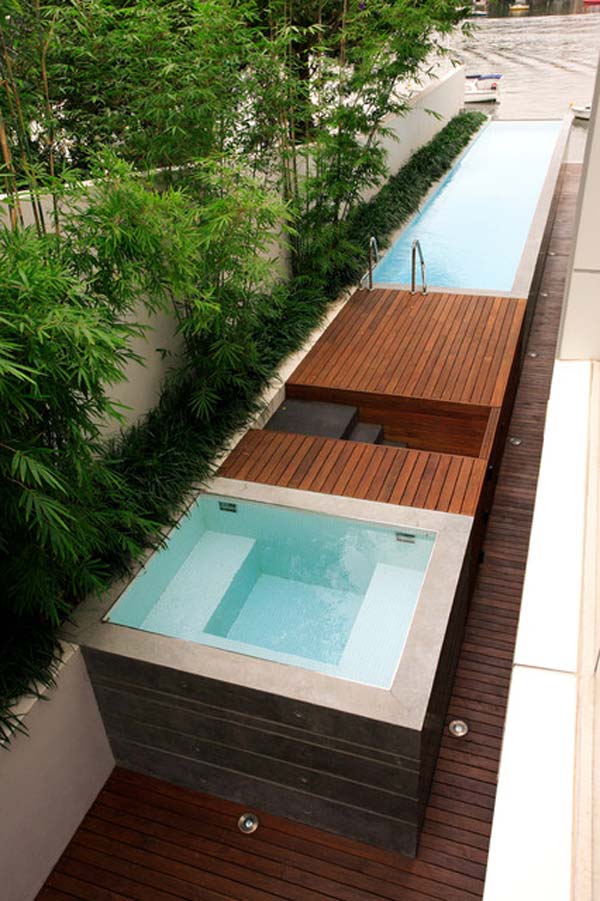 Source: houzz.com
7. Create hidden garbage can storage area behind lattice.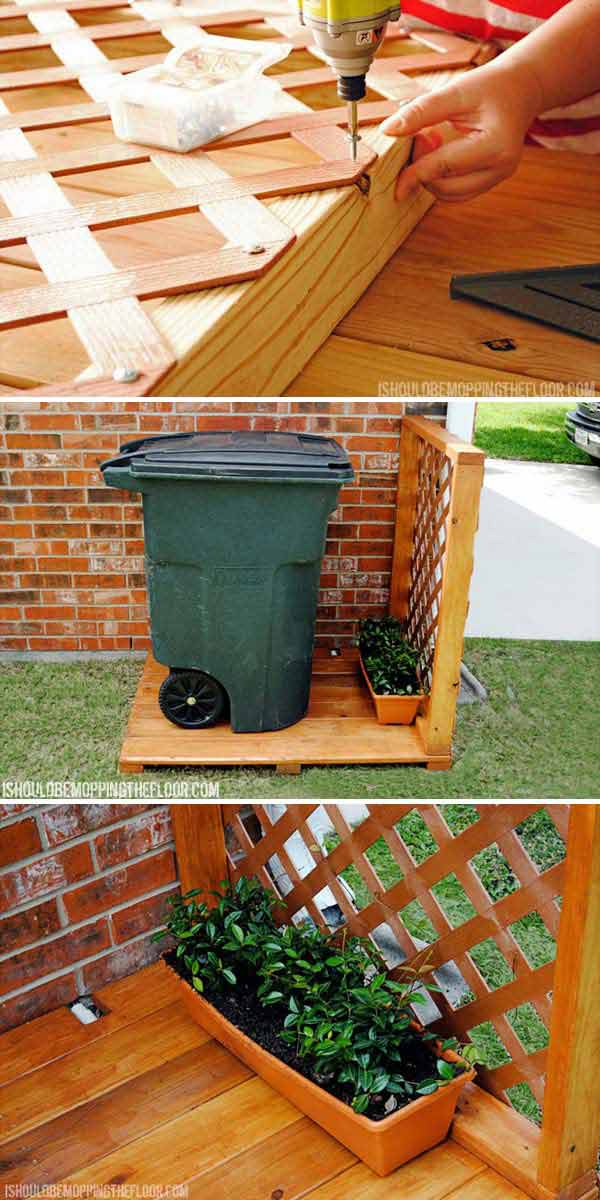 Get Tutorial here ====> ishouldbemoppingthefloor.com
8. It would be the best place to practice golf in your home.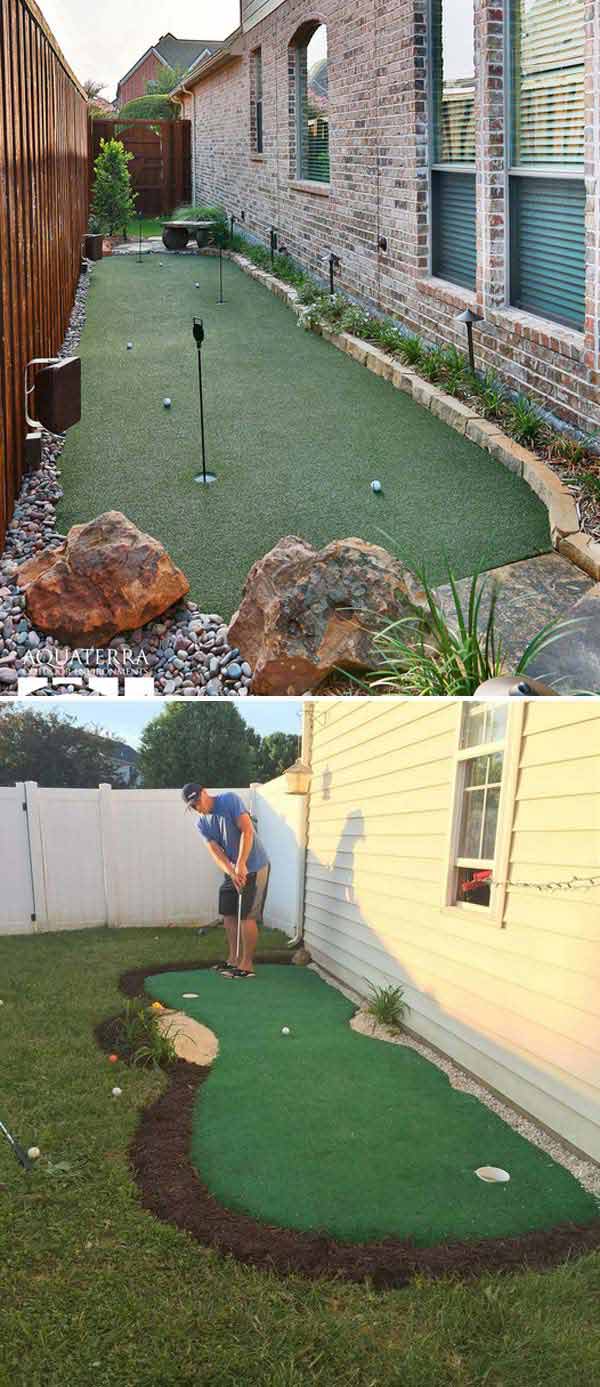 Source: houzz.com      Get Tutorial here ====> littlebitfunky.com
9. DIY chalk-painted board to the fence for children.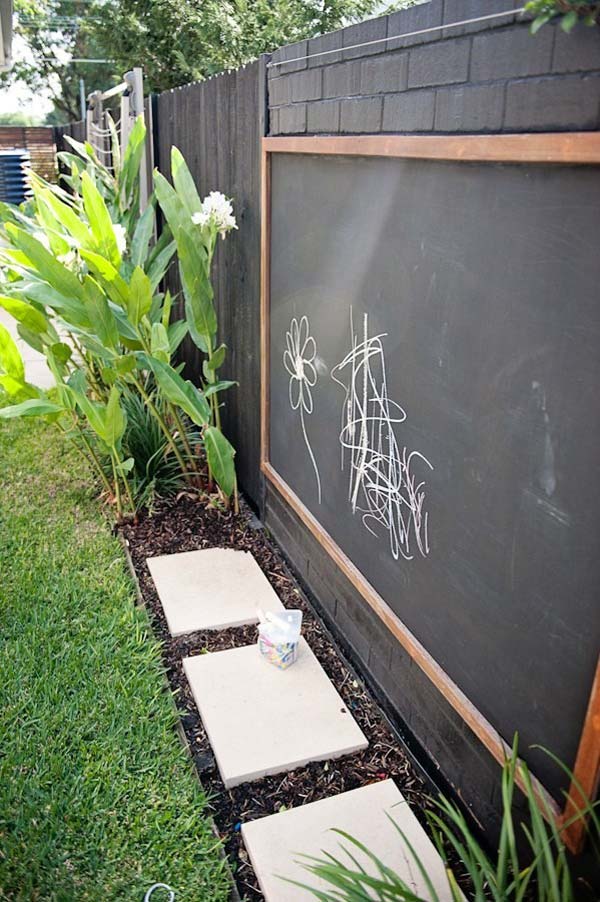 Source Unknown.
10. Create a small deck; the pathway is inviting.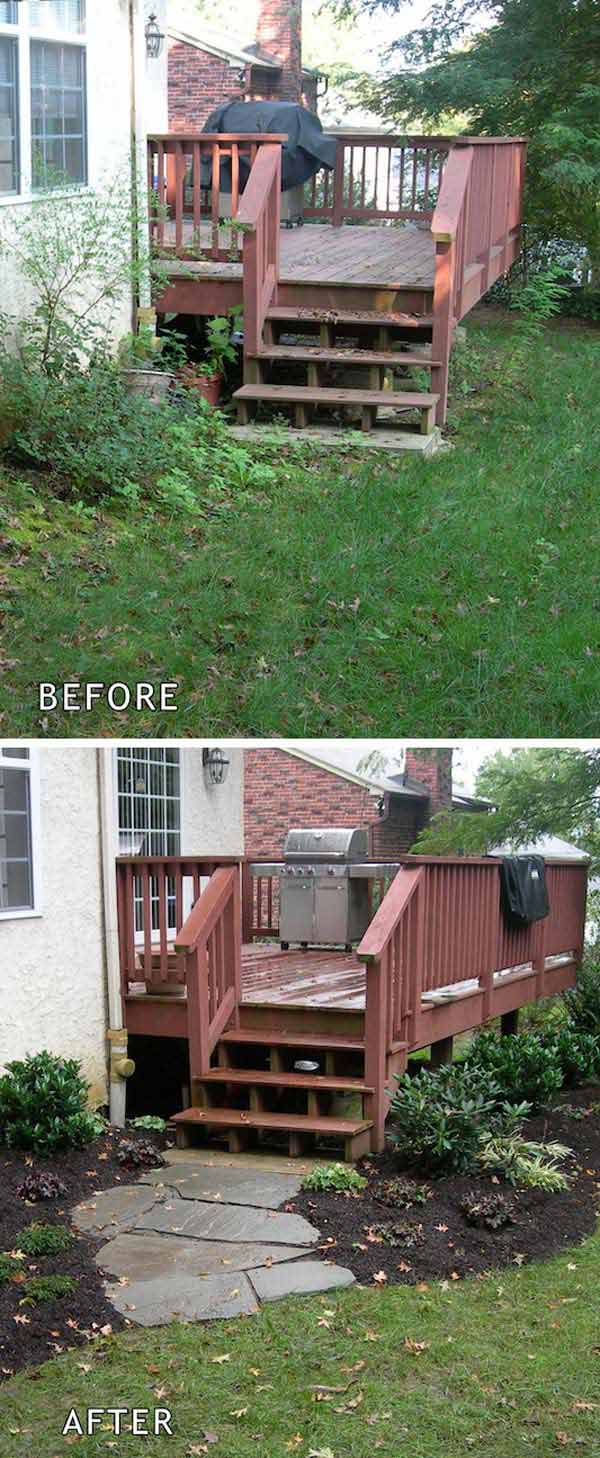 Source: naturescapes-pa.com